Hello Seamworkers,
The Colette office is nestled in an office building in Portland Oregon. What once was a commercial bakery now serves as the headquarters to a dozen businesses. From architects to marketing agencies, to photographers, there is a little bit of everything. So from our glass paneled door, I get to enjoy a parade of business wear every day.
I feel lucky enough to have always held jobs with no particular dress code, so business attire has never caught my interest. I typically just wear what I would on the weekend, perhaps slightly more polished—meaning I iron my shirt and slap on some mascara and lipstick. Through the summer months there was a decided shift toward more playful color, print, and silhouette, but as the months turned from crisp to cold, I have noticed that the attire has grown muted and repetitive. Why does getting dressed, whether for business or pleasure, have to become monotonous during colder months?
This observation has me making a more intentional effort as I get dressed every morning. I am challenging myself to reach for color and print, despite the gray landscape that makes me want to wear nothing but sweats. In this issue of Seamwork, we want to inspire you to do the same!
This month, we are introducing two easy-to-wear fall and winter basics. Meet the Sadie sweater and the Melody trousers. This duo looks sharp when paired together, but they are also easy to mix and match with other Seamwork favorites.
The Sadie sweater is not your average sweatshirt. This structured sweater is an elevated fashion piece that makes you look polished, even on days you would rather be in pajamas. Throw this sweater on with your favorite pair of jeans and a bold shade of lipstick, and you will be ready to take on the day in style. Sadie features a funnel neckline, patch pockets, and a tunic length. Make the Sadie sweater in a warm fleece or a sweater knit for a more structured look, or opt for a lightweight knit to change up the silhouette.
The Melody trousers are an essential wardrobe staple. Paired with the Sadie sweater, Melody is perfect for work or play. Or try making them in a luxe stretch brocade for a daring evening look. The Melody trousers are designed to work with stretch wovens, meaning they offer a forgiving fit and are comfortable to wear.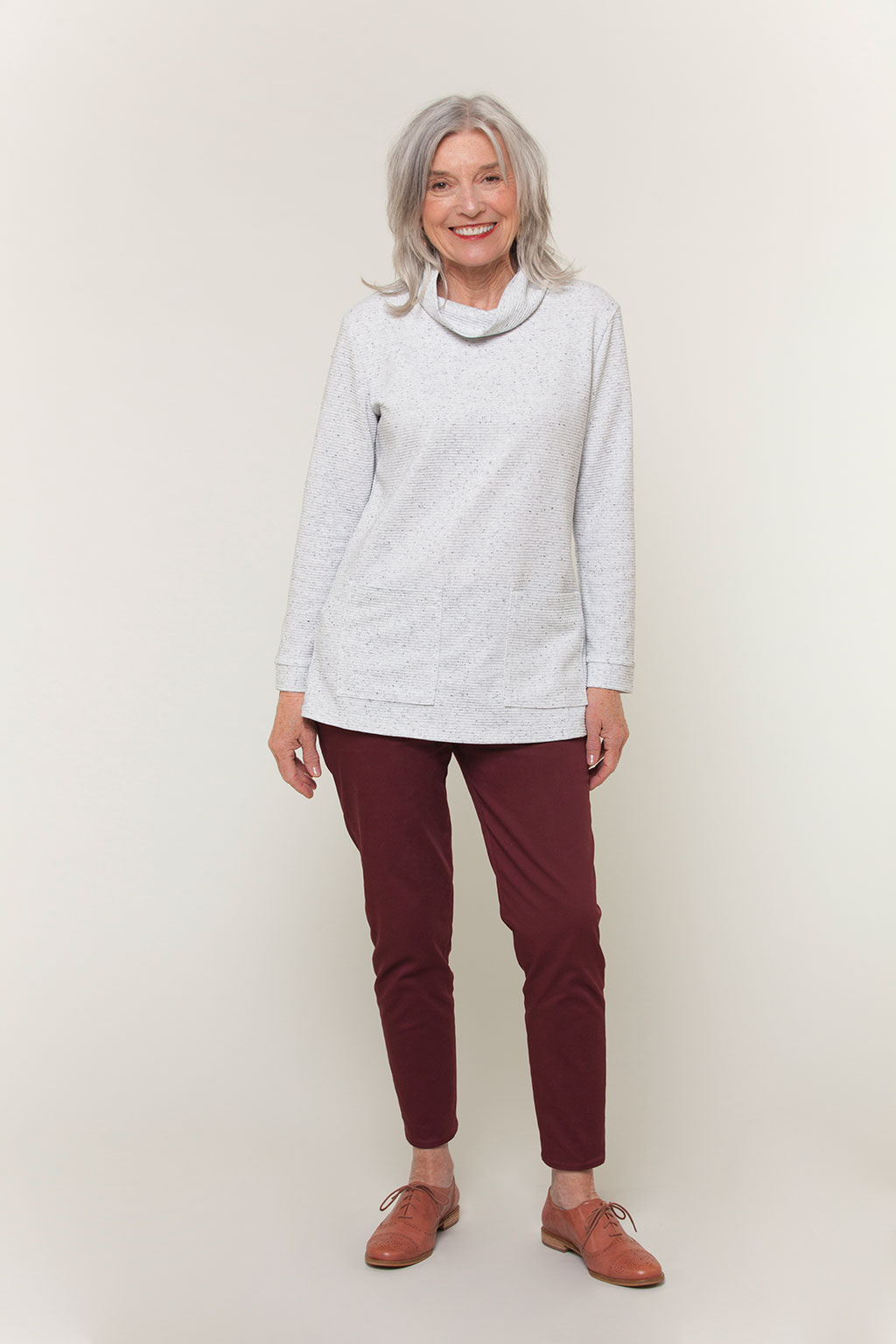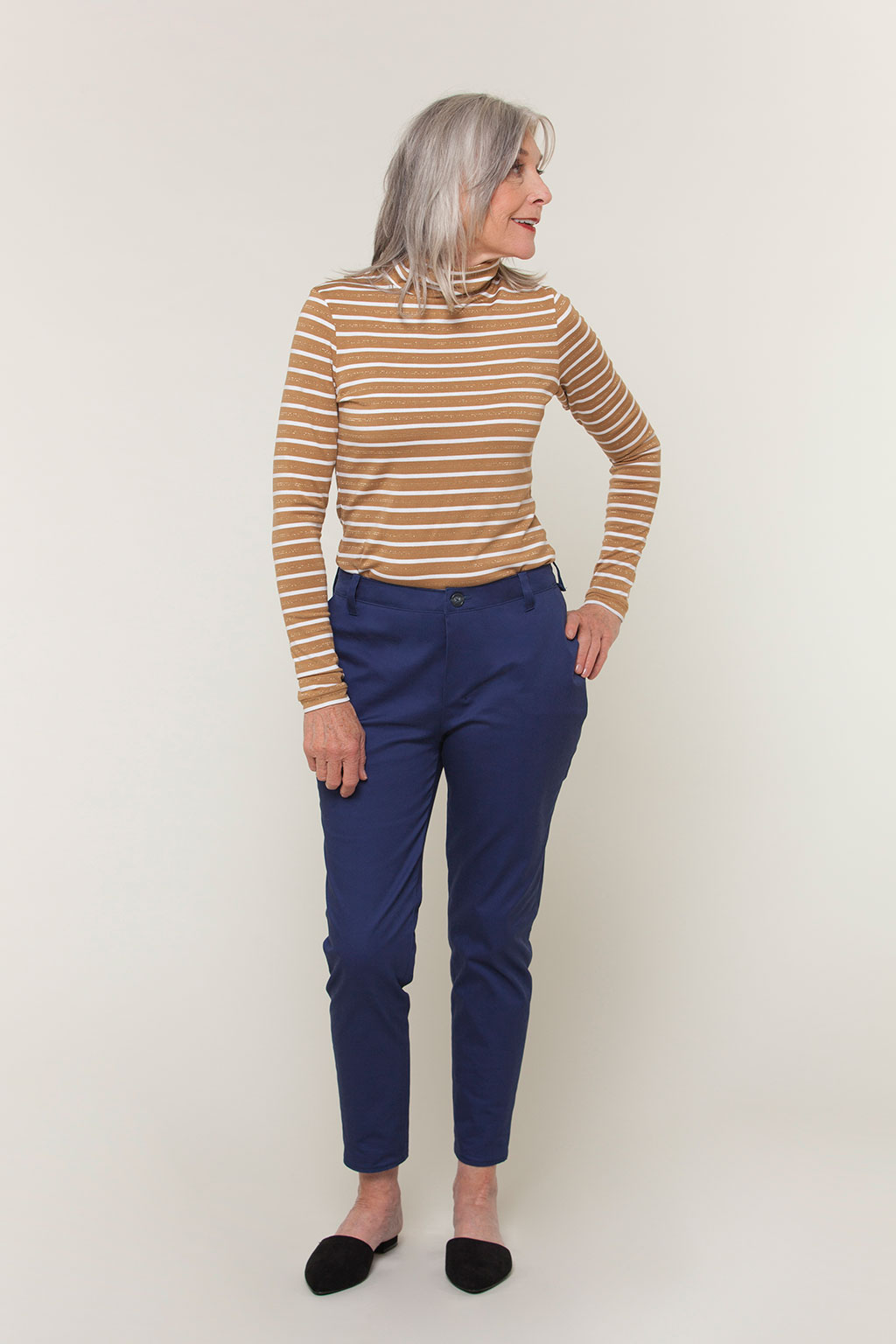 In addition to the two new patterns, the November issue of Seamwork explores techniques, ideas, and resources to help renew your creativity in the coming month. This month, we go behind the scenes with fabric designer, Carolyn Friedlander. Sarai shares a simple method for selecting sewing projects because let's be honest, picking can be hard! Learn how to customize your next project by creating hand-painted textiles.
Make sure to check out the Patterns in this Issue feature to see all the ways you can customize Sadie and Melody to fit your wardrobe needs.
As always, I look forward to seeing your inspired makes.
Happy sewing,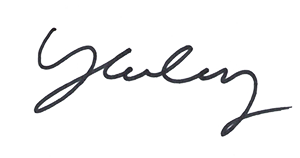 Haley Glenn
Editor-in-Chief
Join the Conversation
Sign in or become a Seamwork member to comment on this article.