Does your wardrobe need a cozy cardigan designed to help you show off some buttons? Meet the new Lisa cardigan, and then check out our recommendations for button shopping below!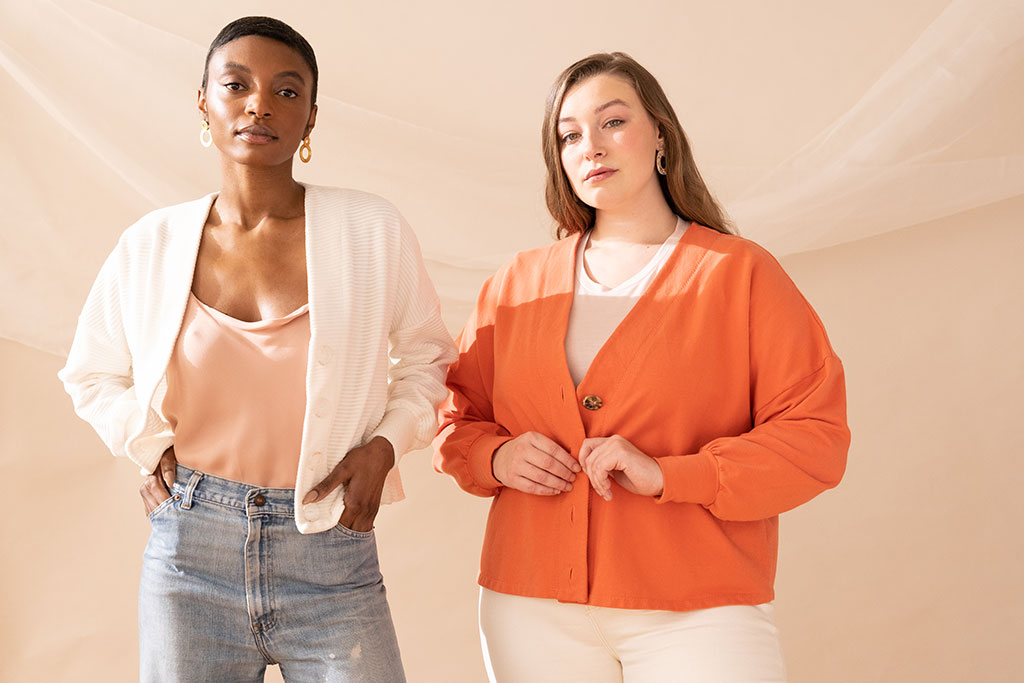 Meet the Lisa Cardigan
The Lisa cardigan is a fun, satisfying project that's perfect for pairing vintage or mismatched buttons with your favorite knit fabric. It has a relaxed, roomy fit that's ideal for layering, with a dropped shoulder, faced V-neckline, and a 3" cuff. There's room for four 1" buttons on the center front, so don't be afraid to add some flair.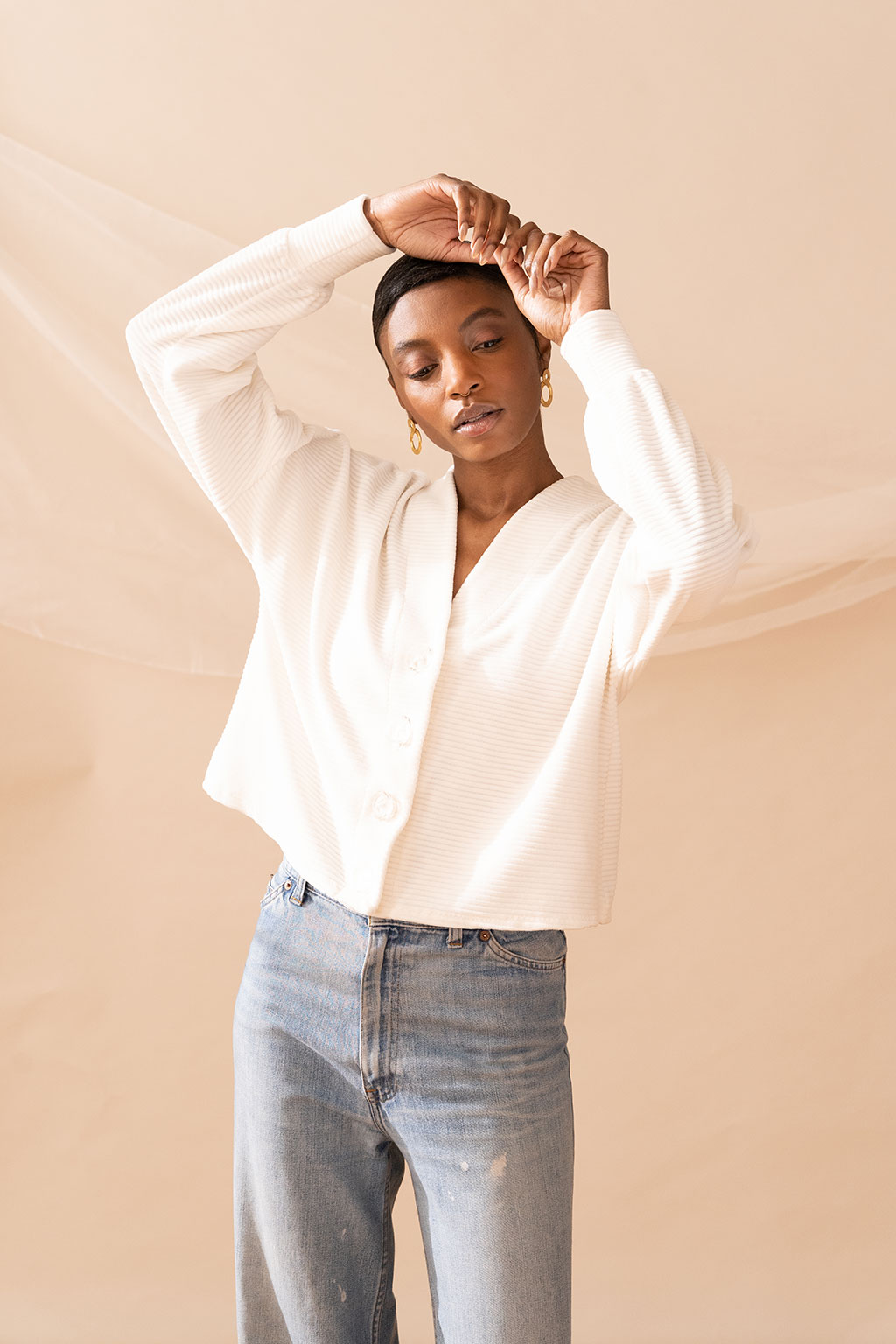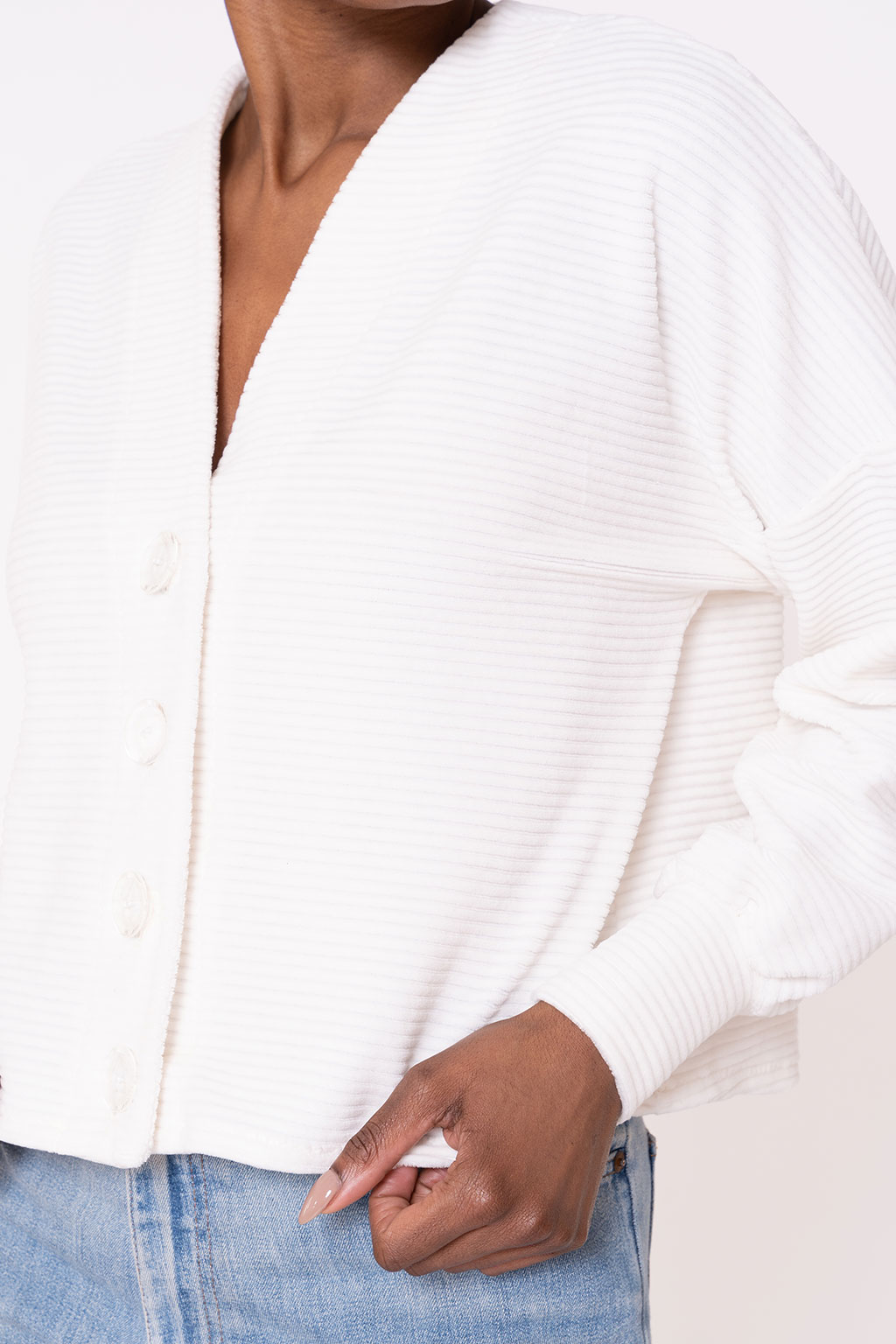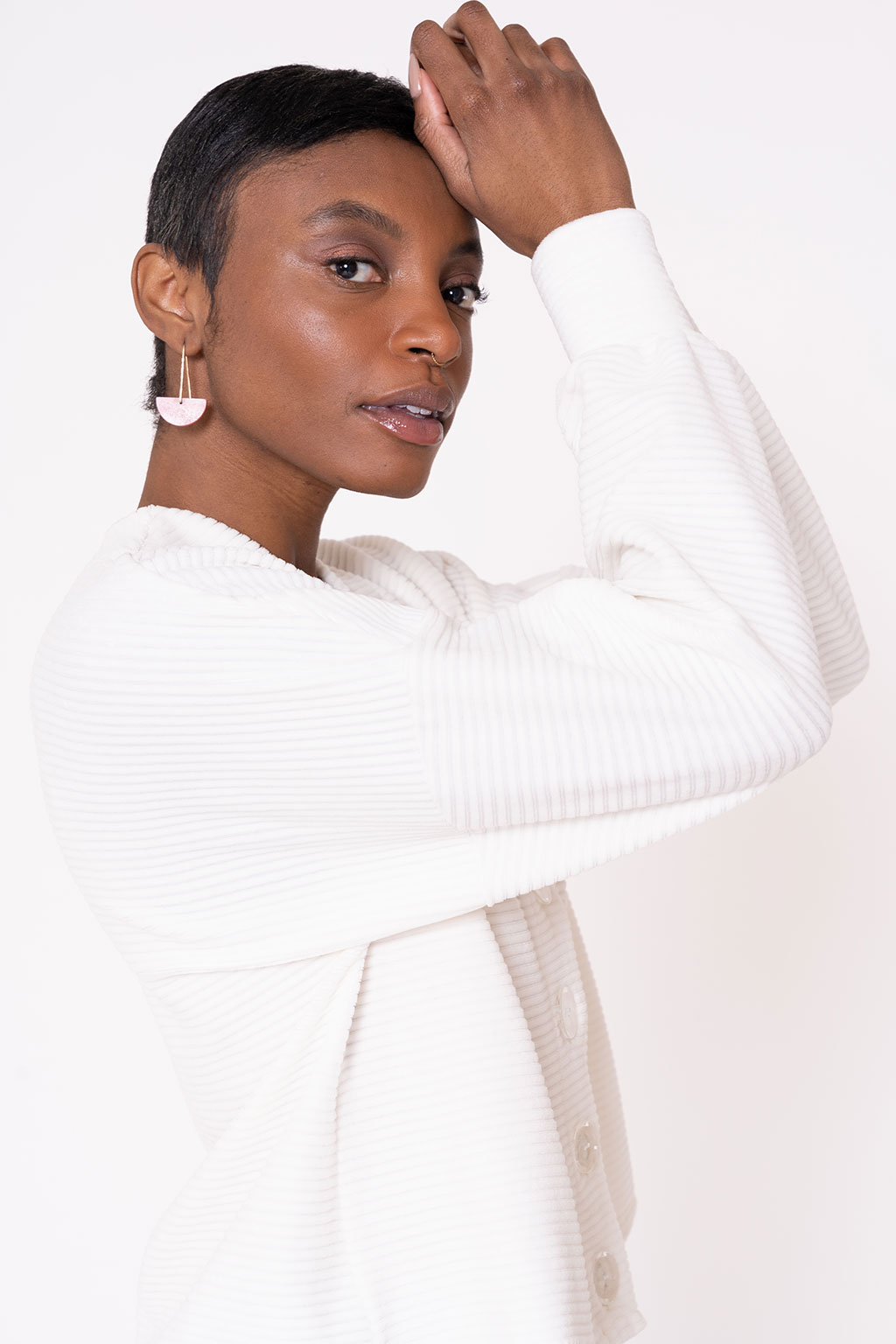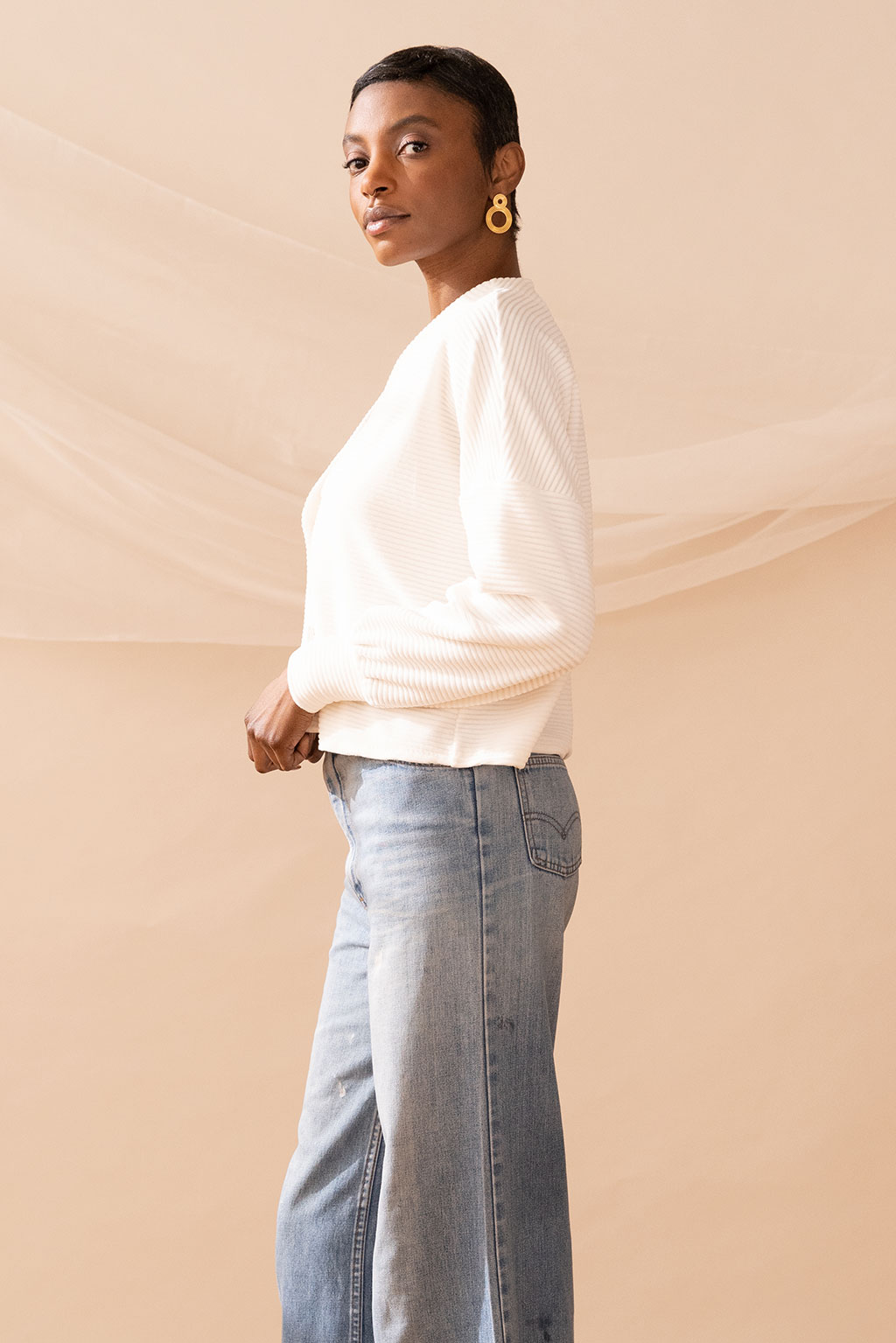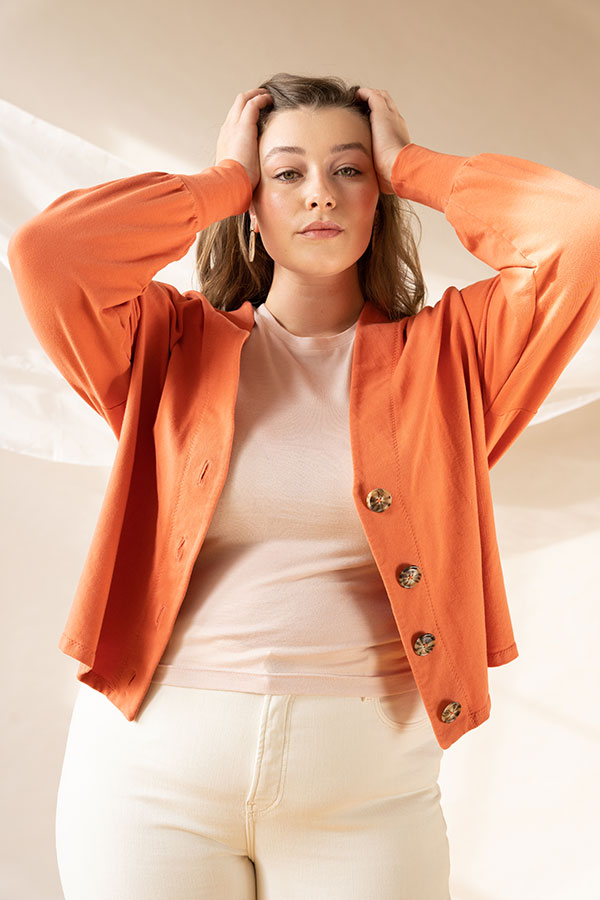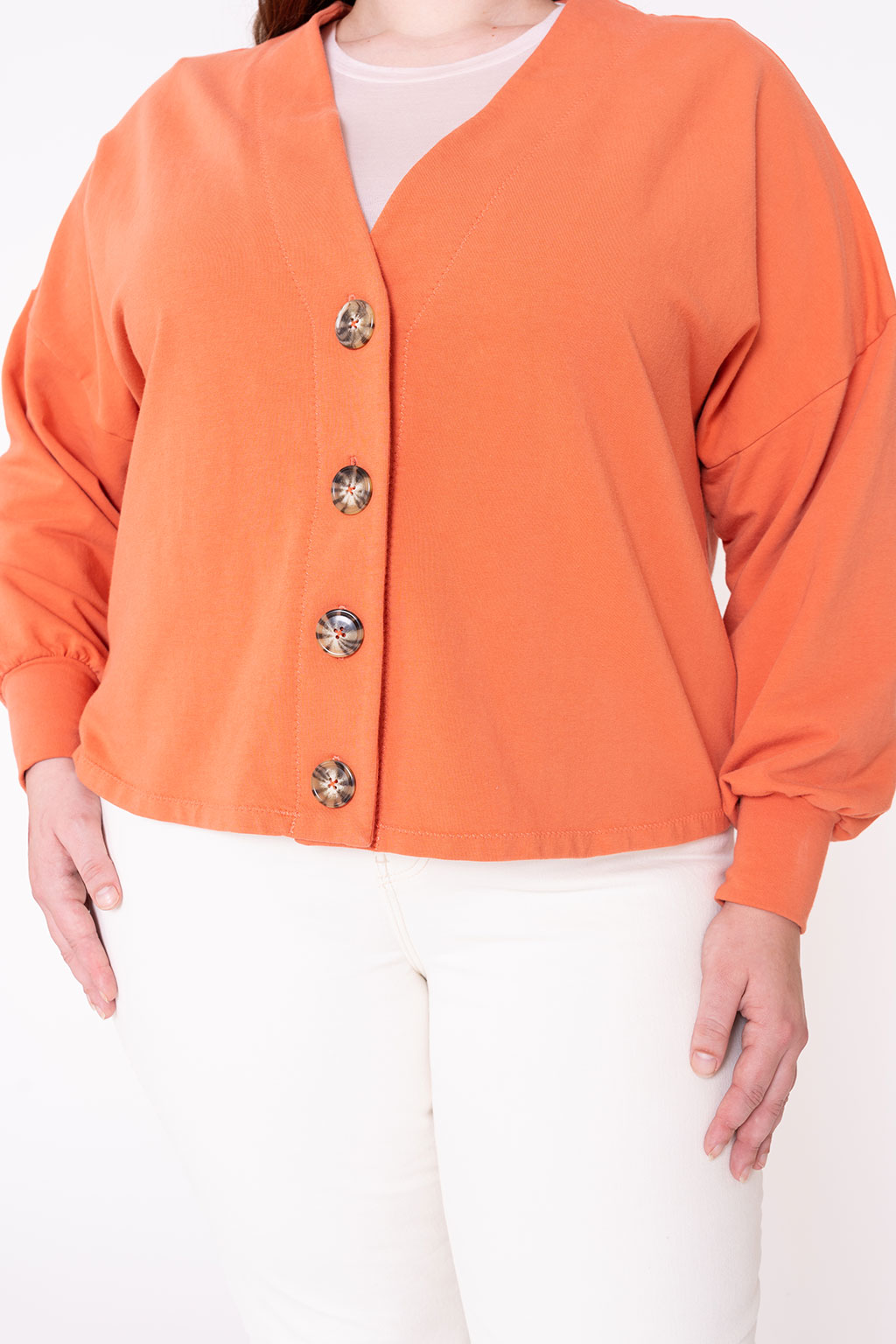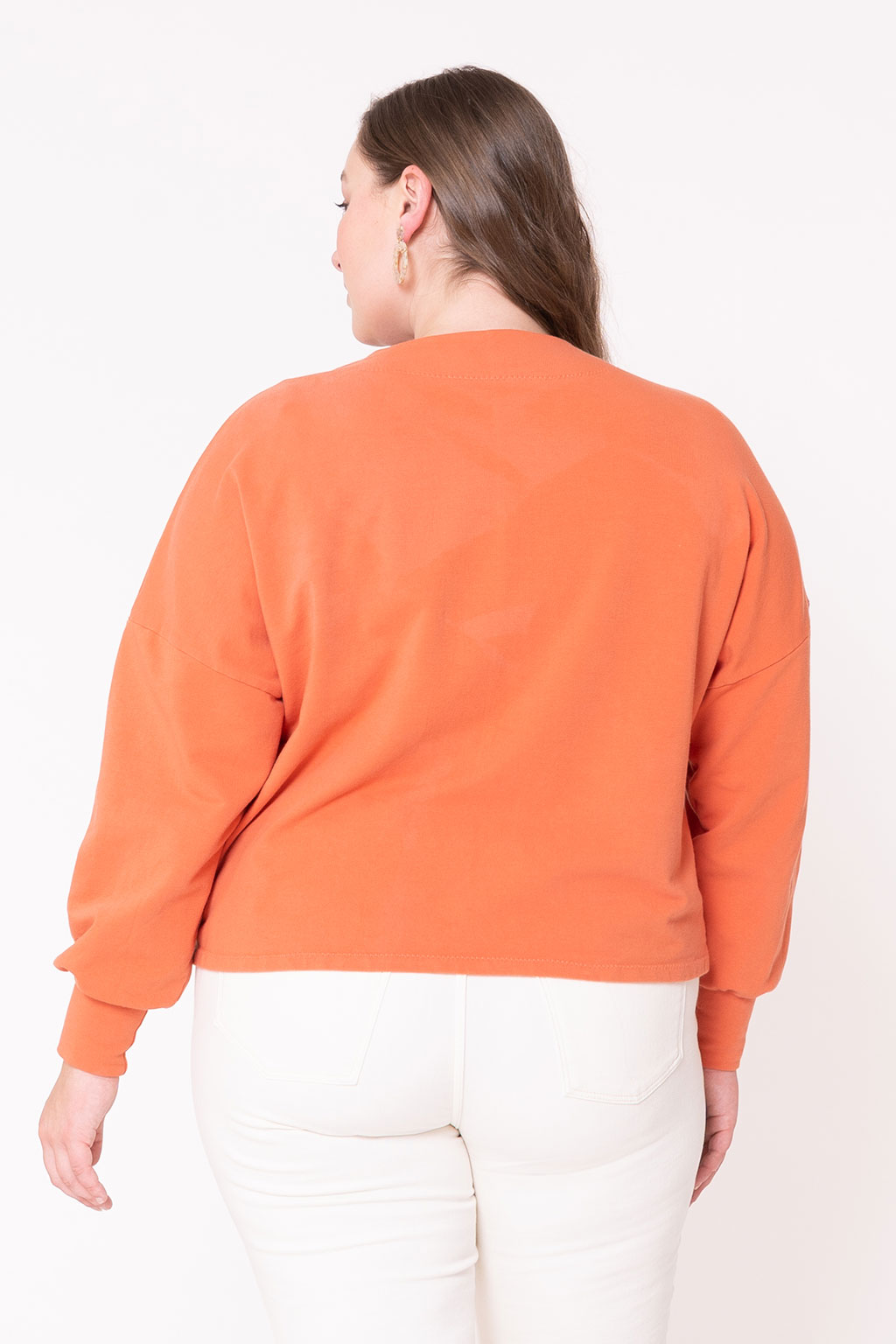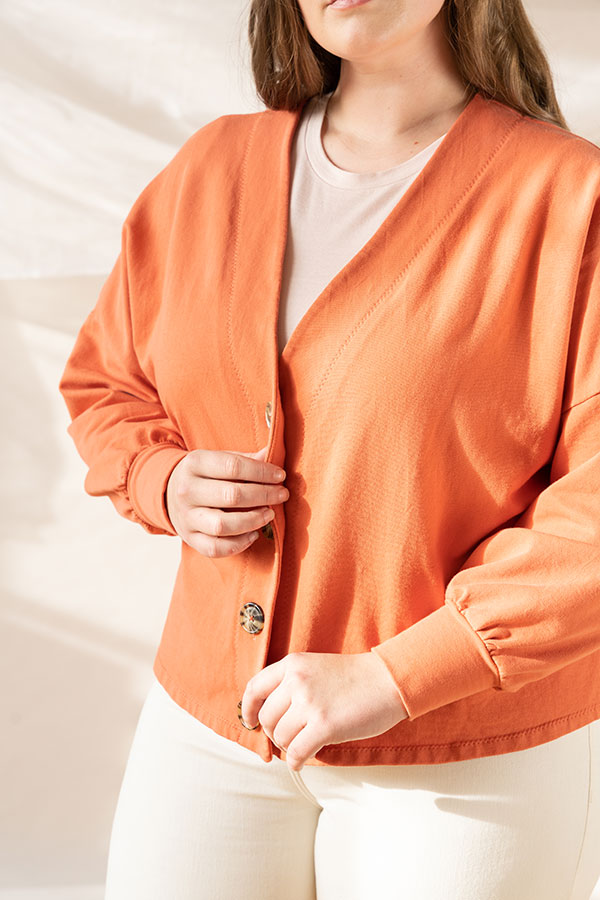 Get the Lisa Cardigan
---
Find Your Button Style
Sewing buttons onto your finished garment is less tedius when you really love your buttons.
Don't miss the Sewing Lab this month if you want to learn the best way to sew a button. And here are some shopping ideas for your button style.
Classic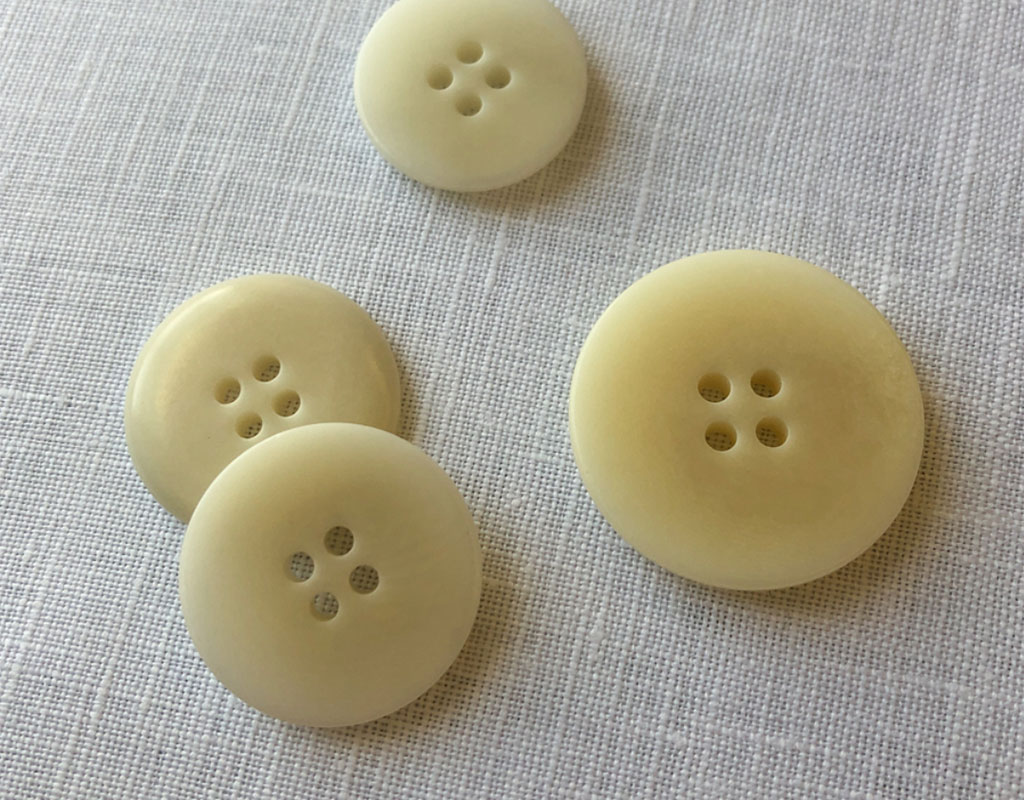 If you like a classic button style, often you spend more time choosing between matte or glossy. Of course, you can find a rainbow of solid colors, but tortoiseshell, glass, and pearl are also some classic options. Metal buttons are always a solid choice, especially for button-ups.
Our favorite place to buy buttons that coordinate to our projects is at a local fabric shop! Visit our member deals page for discounts at independent fabric shops worldwide, like these vegetable ivory buttons from Stonemountain & Daughter Fabrics.
Vintage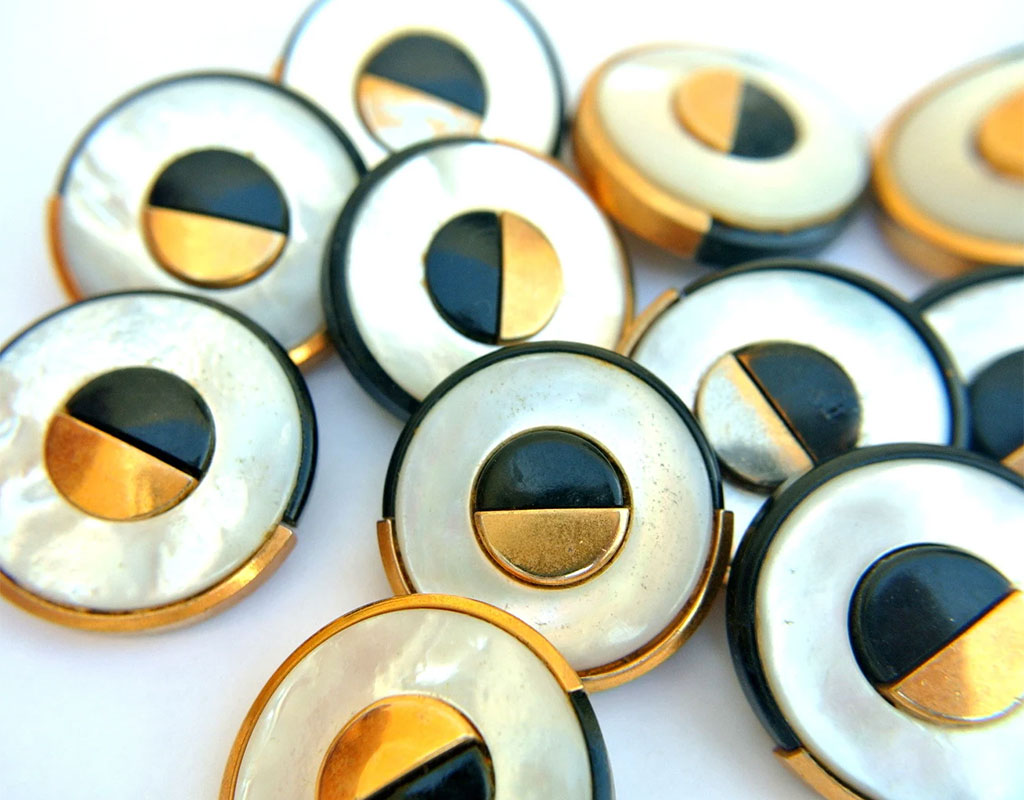 Whether you grab them at estate sales or from your favorite vintage shop, these buttons have a history (here is a fun guide to vintage and antique buttons). You can seek out your favorite trends from the past with vintage buttons, like lucite buttons from the 30s, victorian glass buttons, or mod-inspired cloth-covered buttons.
We recommend vintage button hunting in-person, but eBay and Etsy are fun options, like these vintage ones from seller oritdotan.
Earthy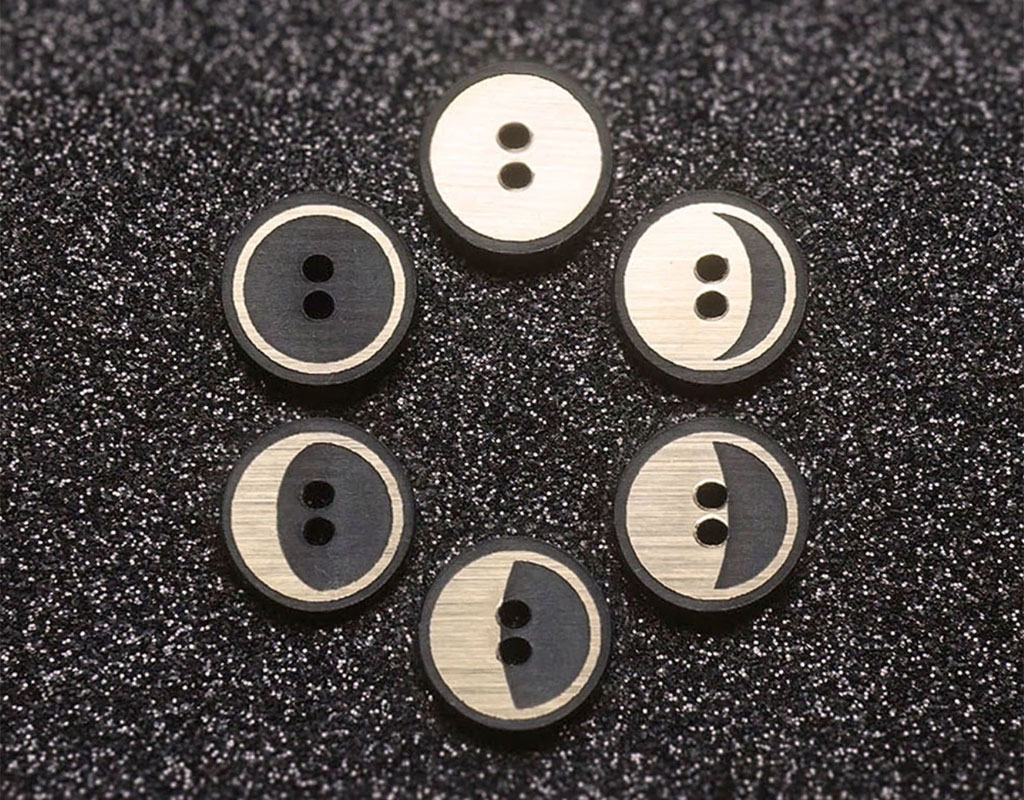 Look for buttons made from shells, wood, or glass buttons that mimic your favorite stones. For an ivory alternative, look for vegetable ivory buttons. Our favorite shop for earthy buttons is Arrowmountain.
Pop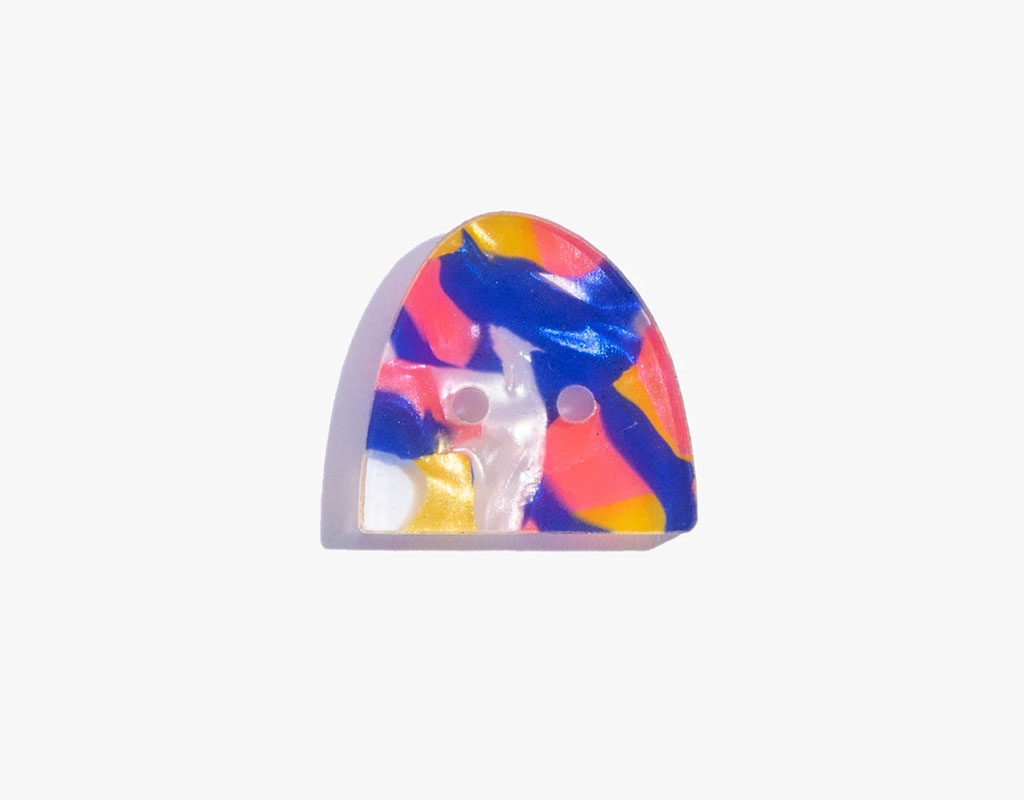 If you sew a neutral-colored garment, let your buttons express themselves! Look for glitter, neon, and multi-colored buttons. A fun trick is to add one mismatched color to your placket.
Our favorite shop for trendy, colorful buttons is Kylie and the Machine, with buttons exclusively made by ETO.
Modern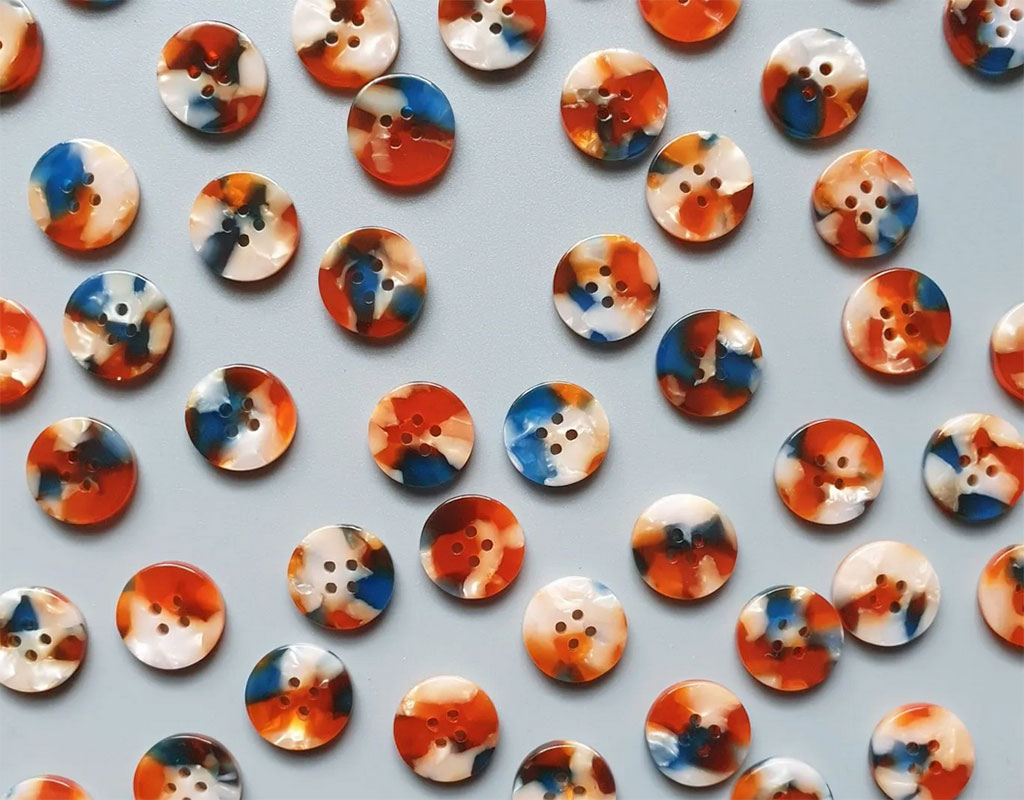 Buttons go through trends! Go look at some garments from the past and see how the size and colors of the buttons have changed. Many classic buttons are given modern makeovers. Our favorite place to shop for modern buttons is Piegon Wishes, especially for an updated tortoiseshell.
Join the Conversation
Sign in or become a Seamwork member to comment on this article.