How to Raise, Lower, or Change the Neckline on a Pattern
8 Lessons
taught by Haley
422 Seamwork members have watched this class.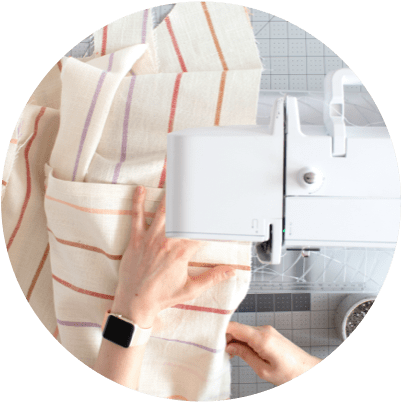 Work alongside other sewists by participating in the Seamwork community. Ask and answer questions, share your progress, get inspired by real-life sewists, and post your finished projects.
Join Seamwork
Lesson 1: Welcome
Think about your favorite T-shirt or dress. How do you feel about the neckline? Necklines sit front and center on our bodies, so if your neckline is too high, too low, or you really prefer V-necks to crew necks, you might find yourself not wearing that garment as much as you'd like to. We'll show you how to draft your dream neckline!
In this class, you'll learn how to:



Create gape-free necklines


Draft a V, crew, scoop, and boat neckline


Raise and lower the neckline on the pattern


Draft facings or neckbands for woven or knit patterns


Need help? Check out the Community.
Transcript
Turn on CC for subtitles.
How to Raise, Lower, or Change the Neckline on a Pattern
In addition to your regular sewing kit, here's what you'll need for this class:



Rulers: A clear ruler and curved rulers of your choice


Flexible tape measure


Pattern paper (a roll or large sheets)


A sharp pencil and an eraser


Clear tape


Have questions? Ask over in the Community.
Links
Here are some additional resources to help you make the most of this class: