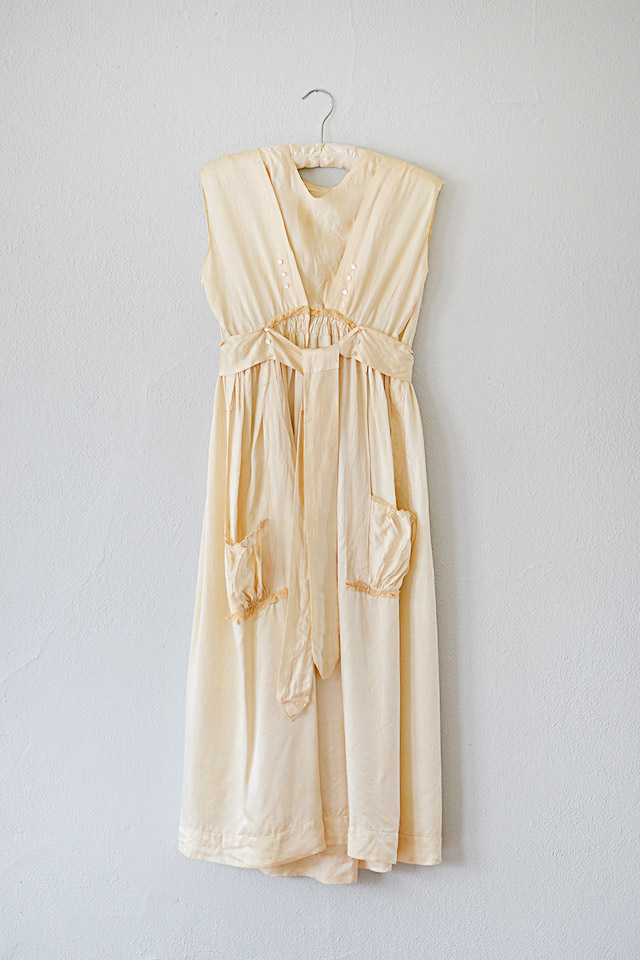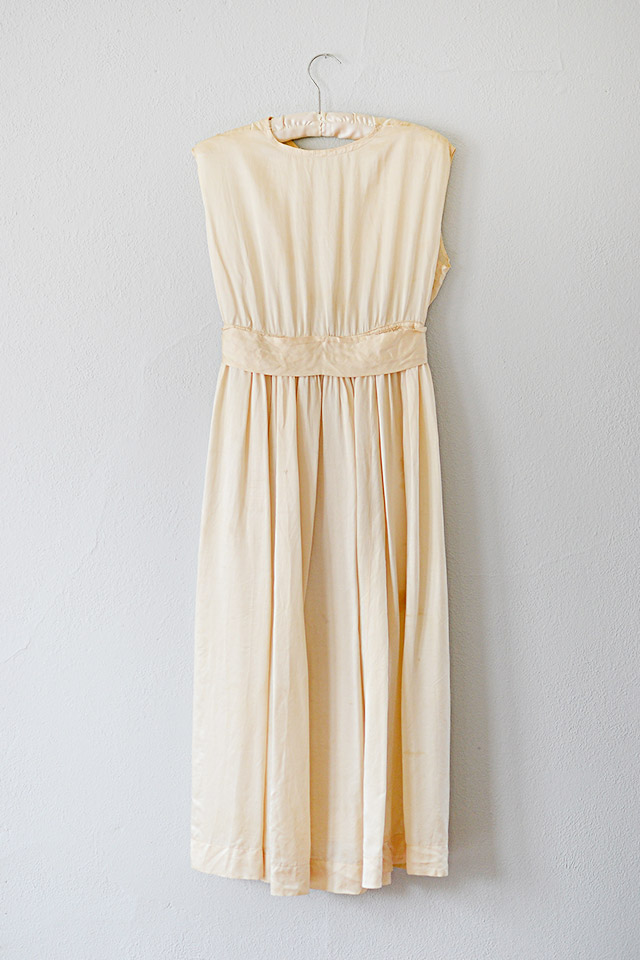 This soft silk gown dates back to the 1910s, an era in which women's clothing became progressively looser and more flowing. With its high armholes and flat bust shape, this dress was likely worn by a young woman, perhaps at a graduation ceremony or other event.
Though simple in style and without lavish embelishments or lace, this gown stands out for its small details and fascinating construction. Without all the bells and whistles of an ornate gown, we can take a clear look at the way a dress of this era was designed and put together.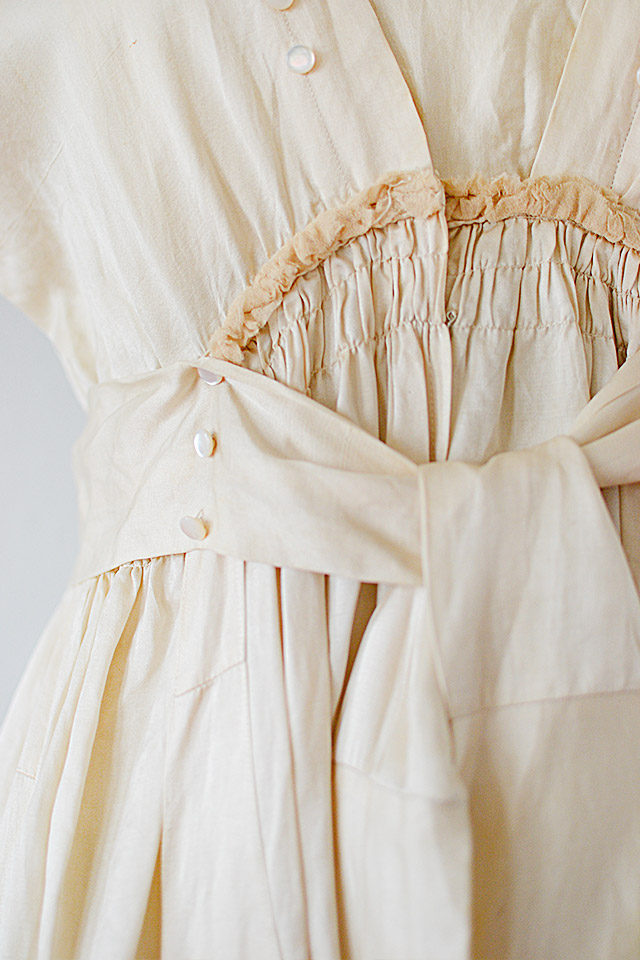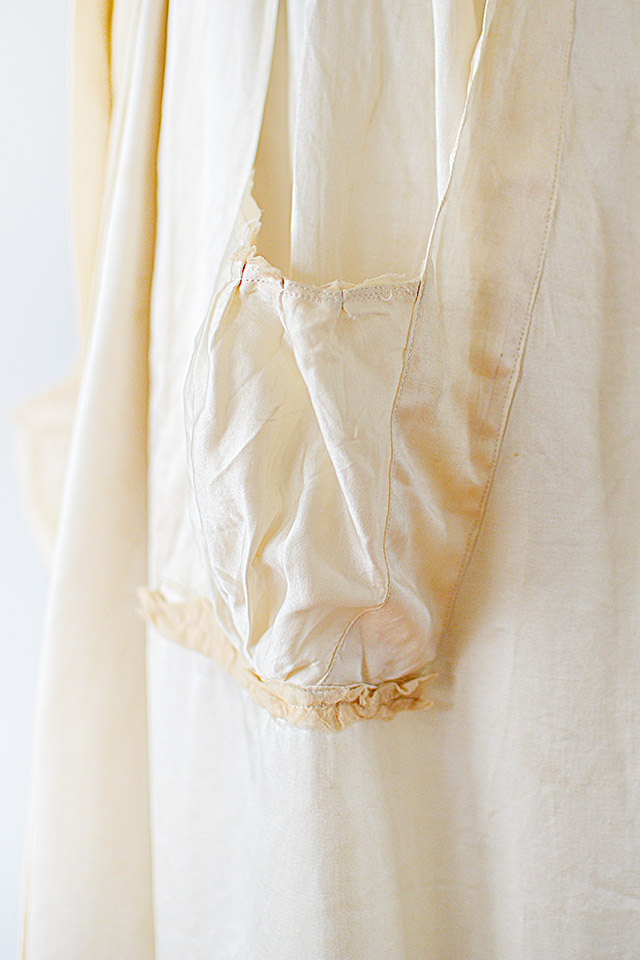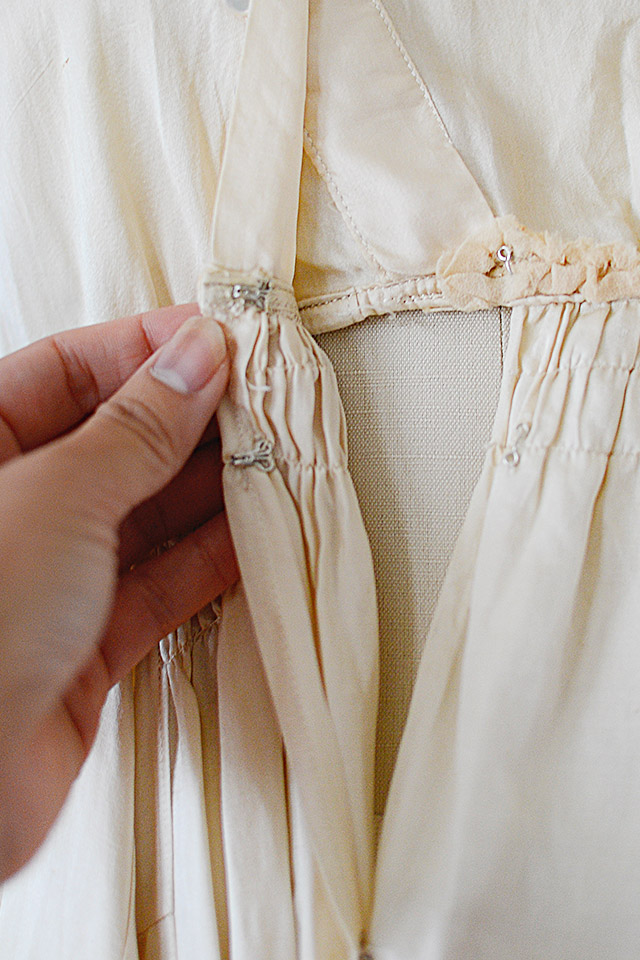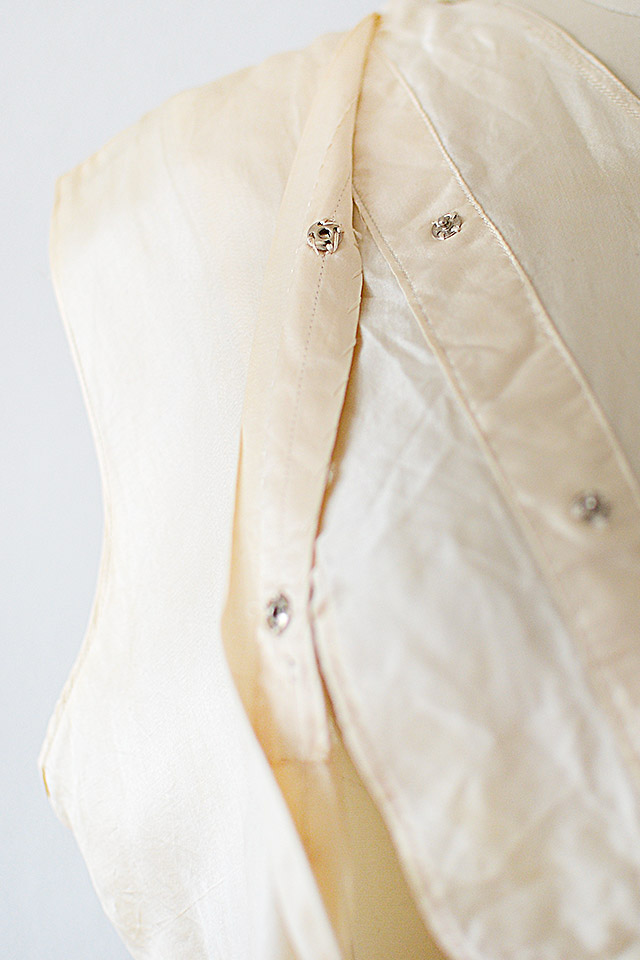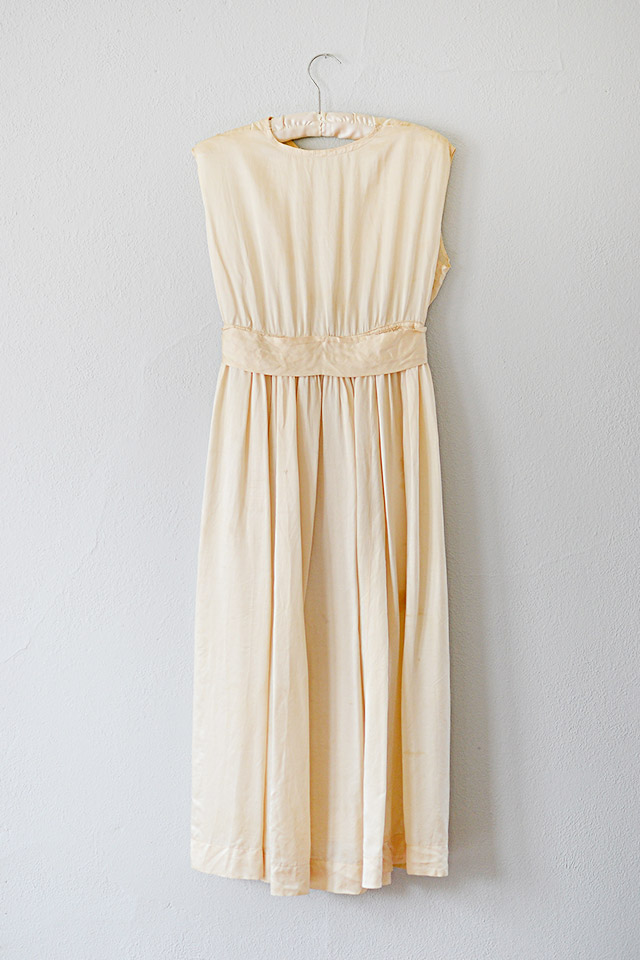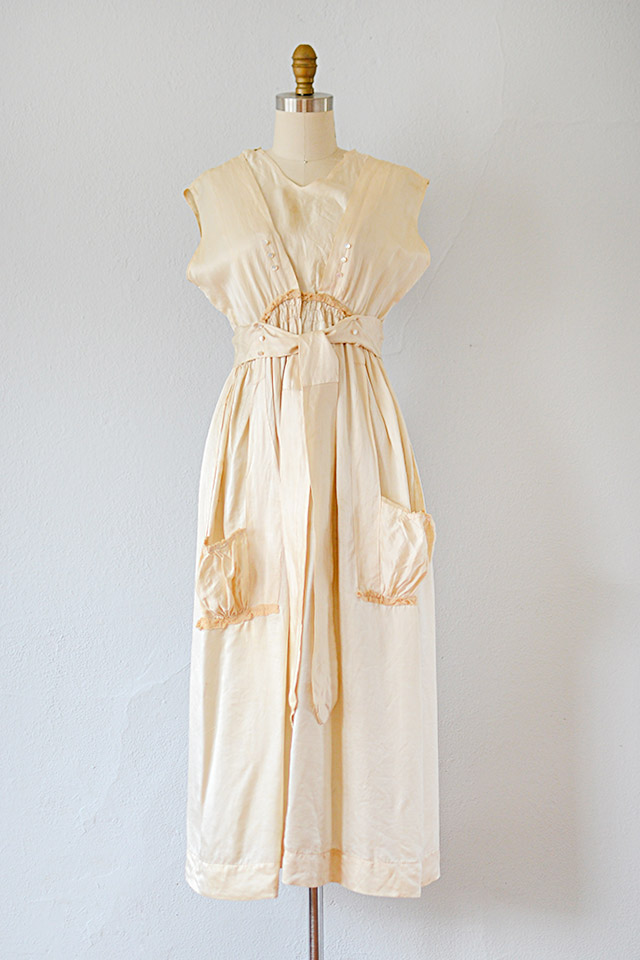 Images courtesy of Adored Vintage, purveyor of fine vintage fashion. Shop Adored Vintage online.