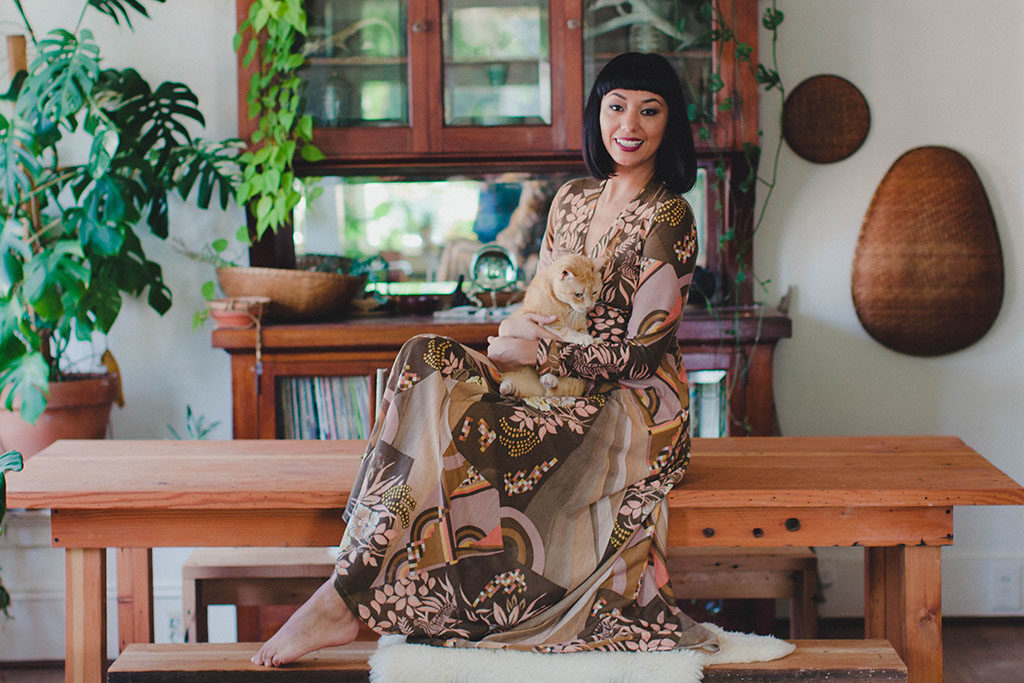 It was Coco Chanel that once said, "Only those with no memory insist on their originality." Designer Victor Costa has made a career for himself openly doing what others often attempt to mask. Victor has been recycling couture designers' ideas and offering them at a fraction of the cost since 1962.
Costa said in the Baltimore Jewish Times in the fall of 1989, "The word 'fashion' would not exist if there were no copying. The mirroring of the highest standard has been the basis of our society from Day One. There's a Rolls Royce, a Tiffany, a Beluga caviar—and there's a customer who knows and wants what is considered the ultimate. It takes talent to look at the world and see what is in the wind for his customer so that she always looks pretty and feels provoked to buy."
Though one could question the morality of being "The Copycat King," the success of Costa's work is indisputable. In this month's Behind the Seams, we will take a look at an early 1970s Victor Costa dress.
The most striking feature of this dress is its stand out print. It is clear that inspiration was heavily drawn from designers like Emilio Pucci and Mr. Dino; both are well known for their exotic and sometimes psychedelic prints. This design has been interpreted through the lens of a 1970s color palette, creating a look that epitomizes early 1970s fashion.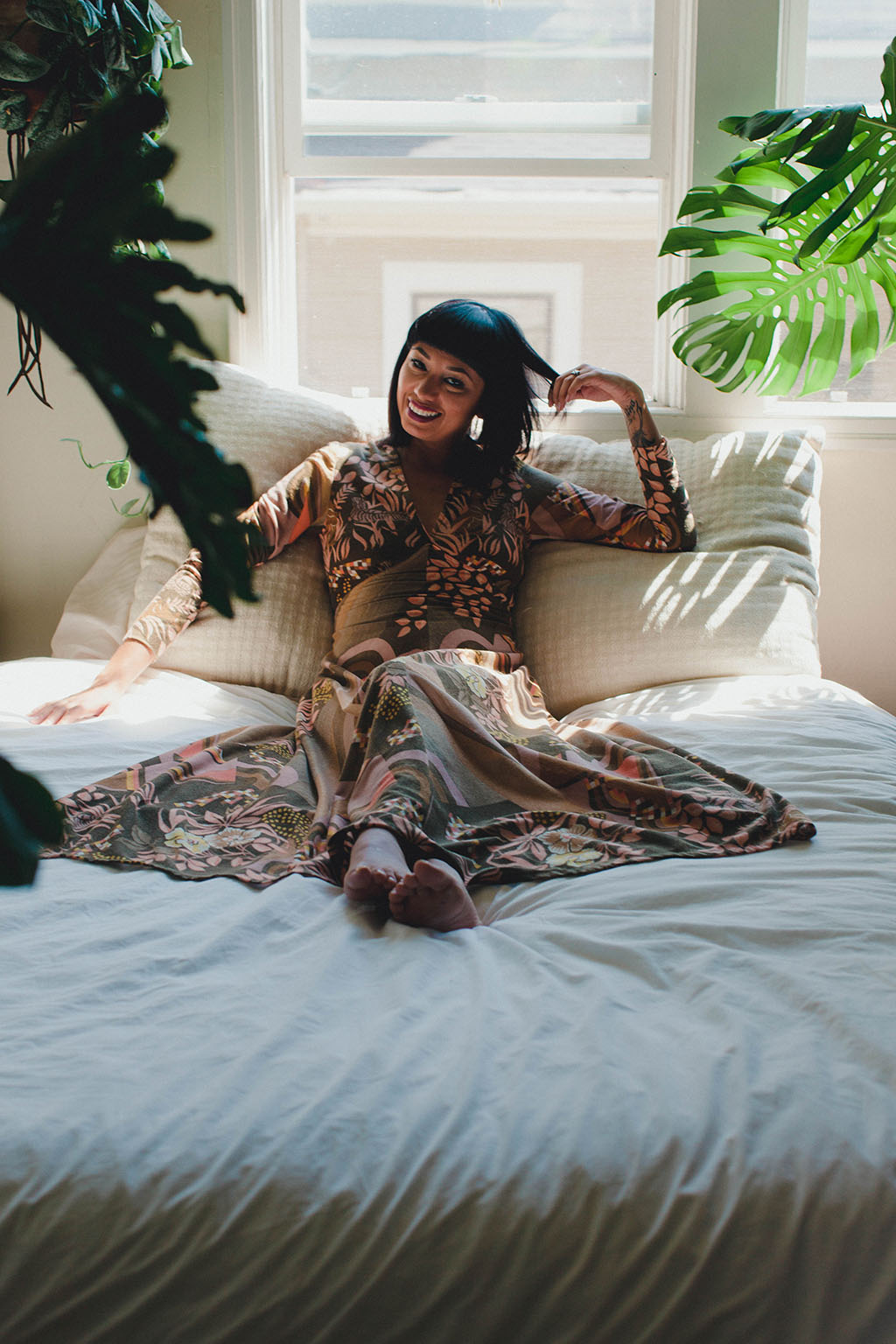 The silhouette of this evening dress is dramatic. The fitted bodice and waist swing out into a voluminous skirt at the hip line. The side seams of this skirt are cut almost completely parallel to the grainline. It is instead the center front and back seam that offers shaping to this dress.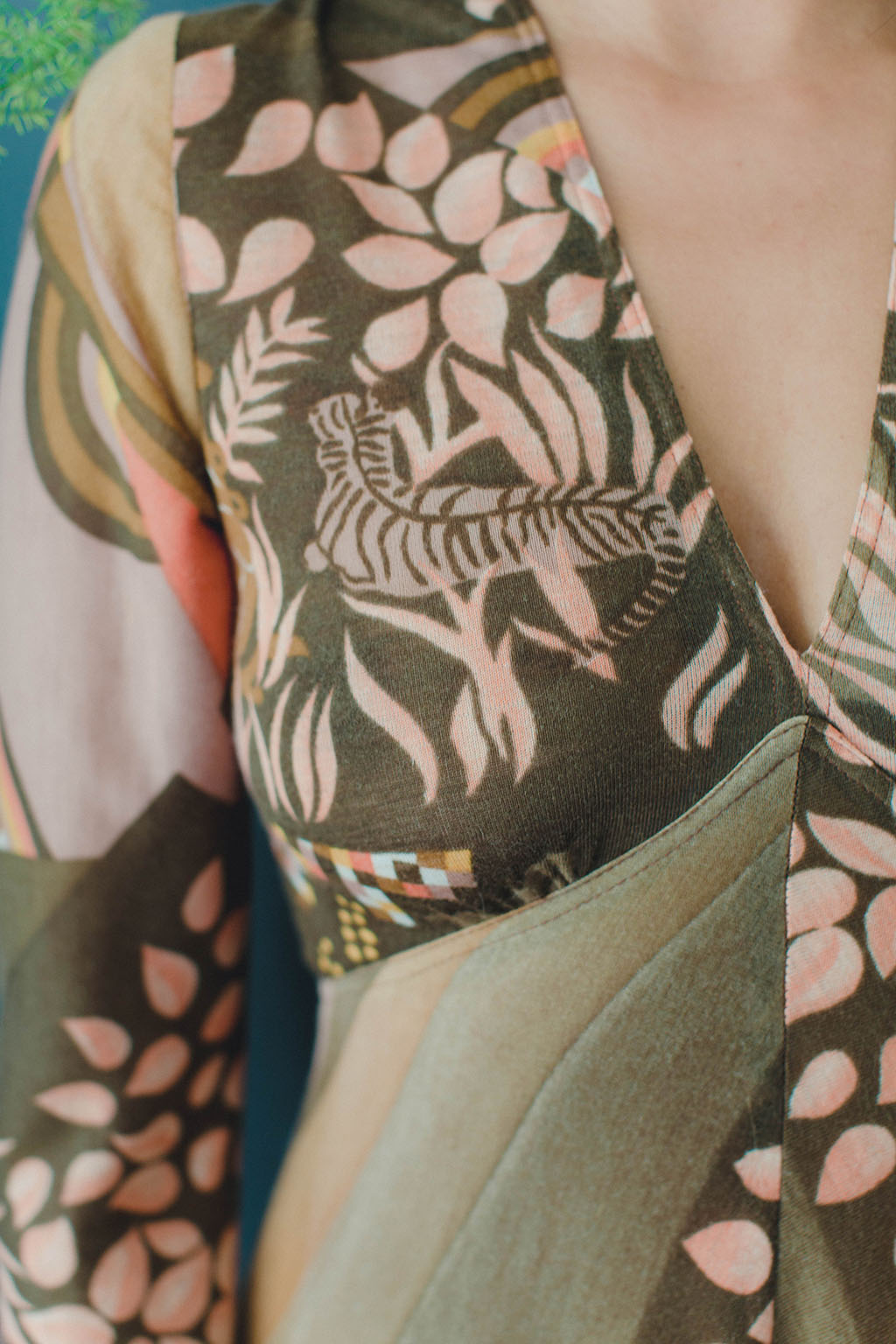 An under bust seam with radiating gathers provide shaping in the bust. This technique accentuates the natural bust shape that was desirable in the 1970s. This seam is heavily stabilized and topstitched, providing surprising support to the wearer.
The deep and narrow V-neck is finished with a narrow facing reinforced with non-woven interfacing. The edge of the facing is finished with a three-thread overlock stitch.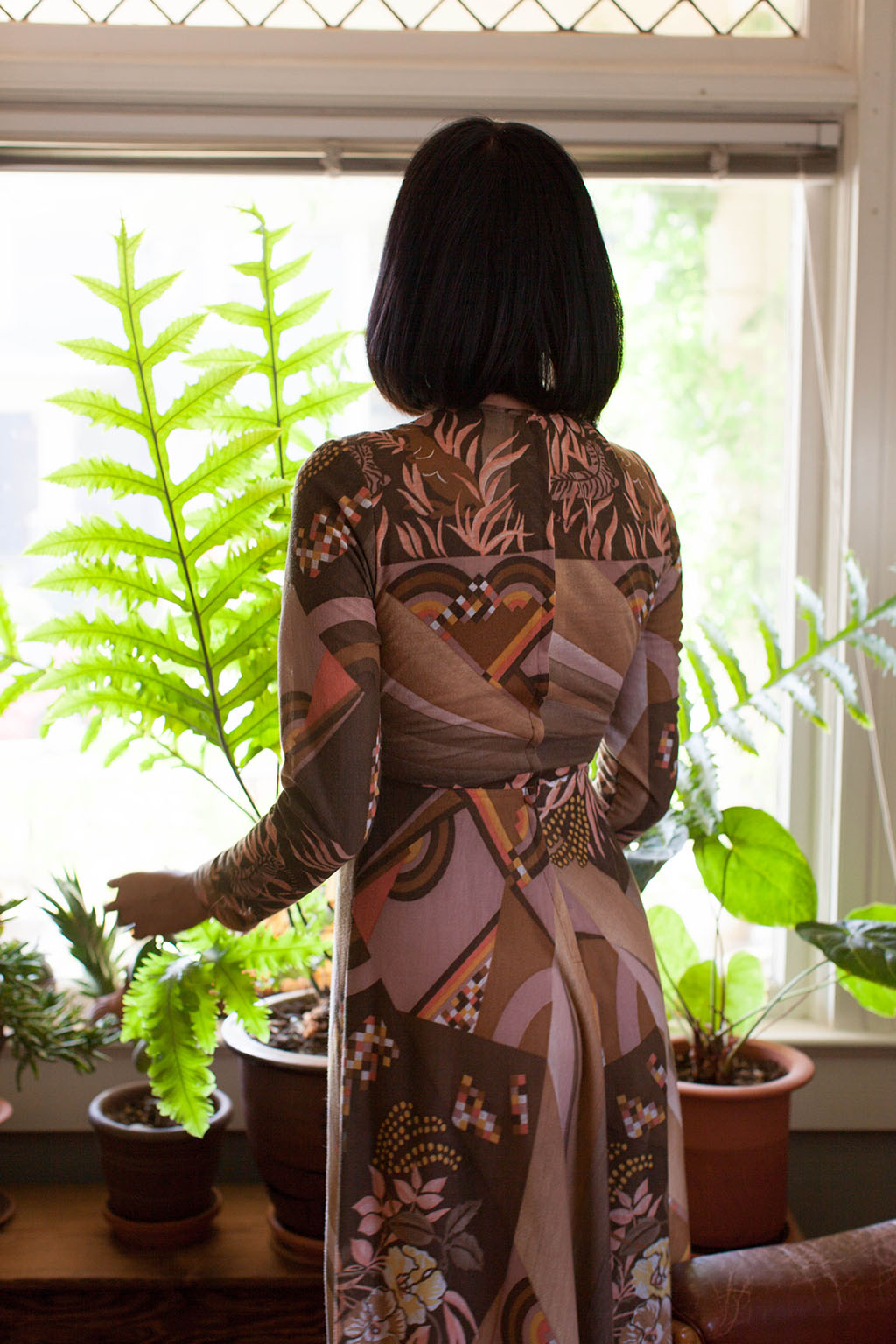 Despite being a knit garment, this dress features a center back lapped zipper. The addition of this perfectly stitched nylon zipper allows this very stable knit to be worn with negative ease.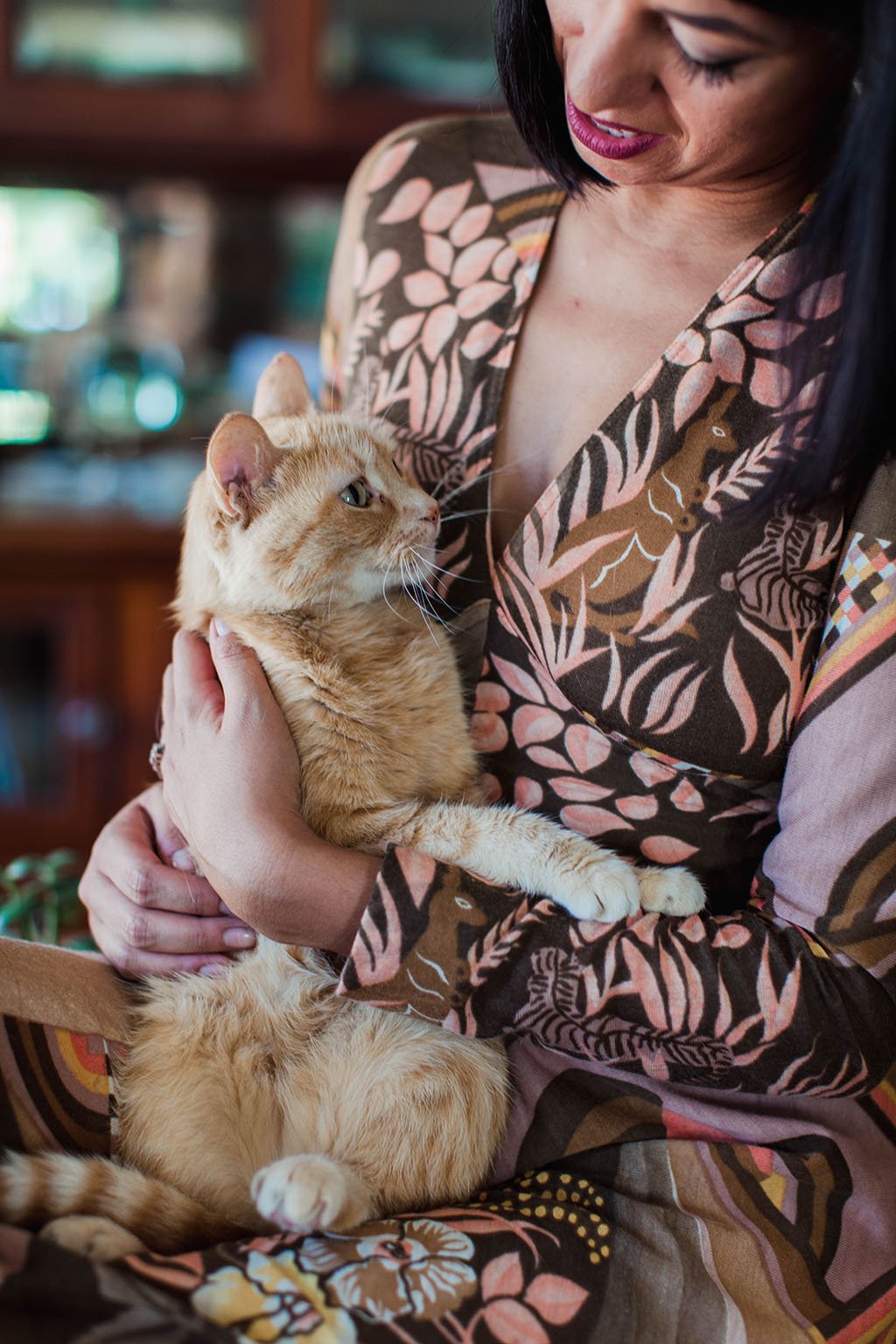 The sleeves are finished with a blind hem, while the skirt is finished by machine. This small design choice most likely saved thousands of dollars in the production of this dresses. Hemming the sleeve, which is much closer to eye level, using a high-end finish, gives the dress a luxurious appearance while saving money on the much less visible finish at the hem. This small detail is very telling of Costa's style and ethos. Luxury comes at a cost, and so do handpicked hems.