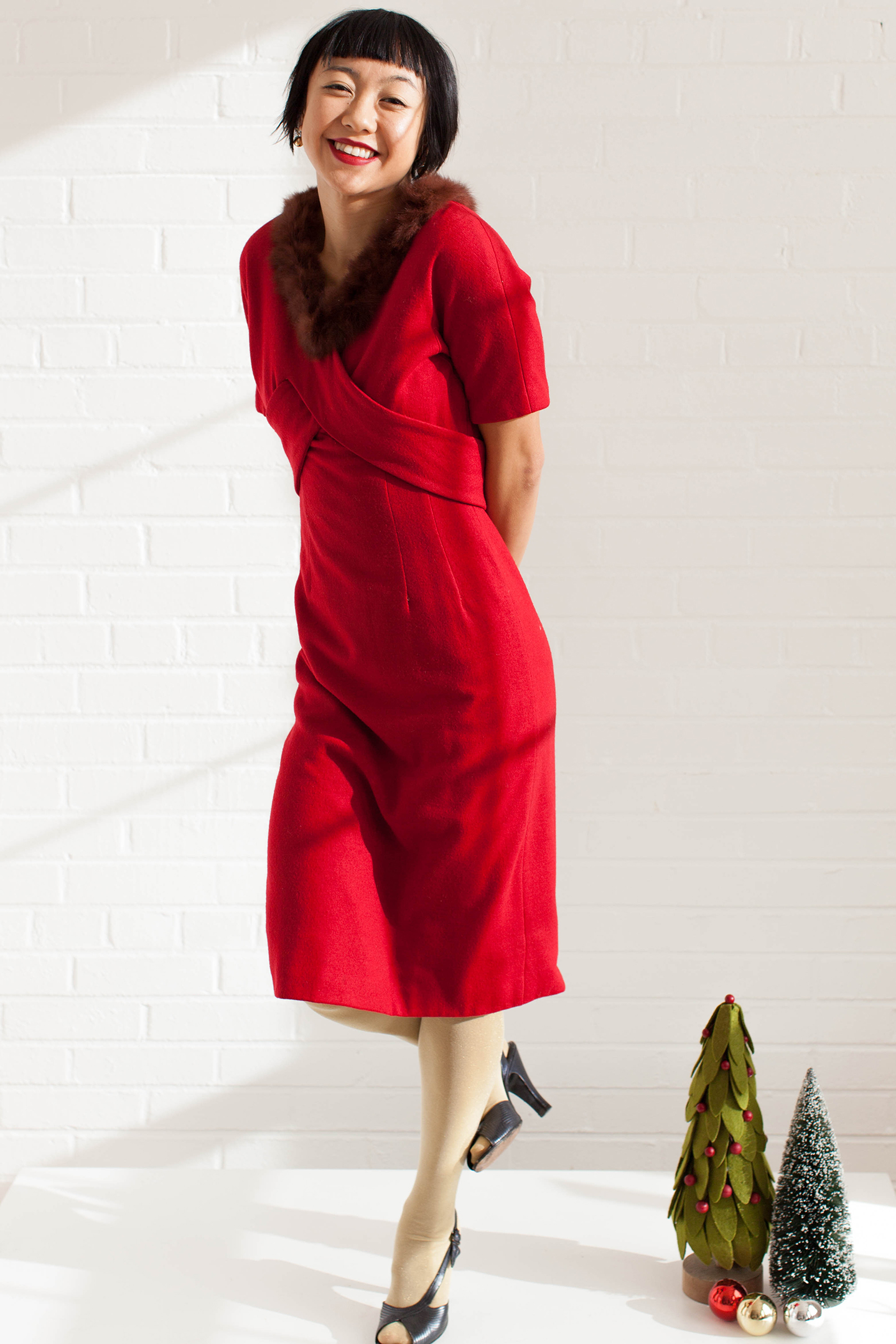 Every year I aim to make a special cocktail dress just for the purpose of wearing to the large number of social gatherings that always seem to pop up this time of year. This dress never becomes a reality, inevitably a mounting to-do list wins, and I wear the same little black dress I have been refashioning with necklaces and scarves for years.
When I first laid eyes on this stunning vintage piece I knew this dress was a physical manifestation of my dream holiday dress. It has it all rich color, fascinating details, and of course, faux fur. The gorgeous unexpected design details create an overall swoon-worthy effect.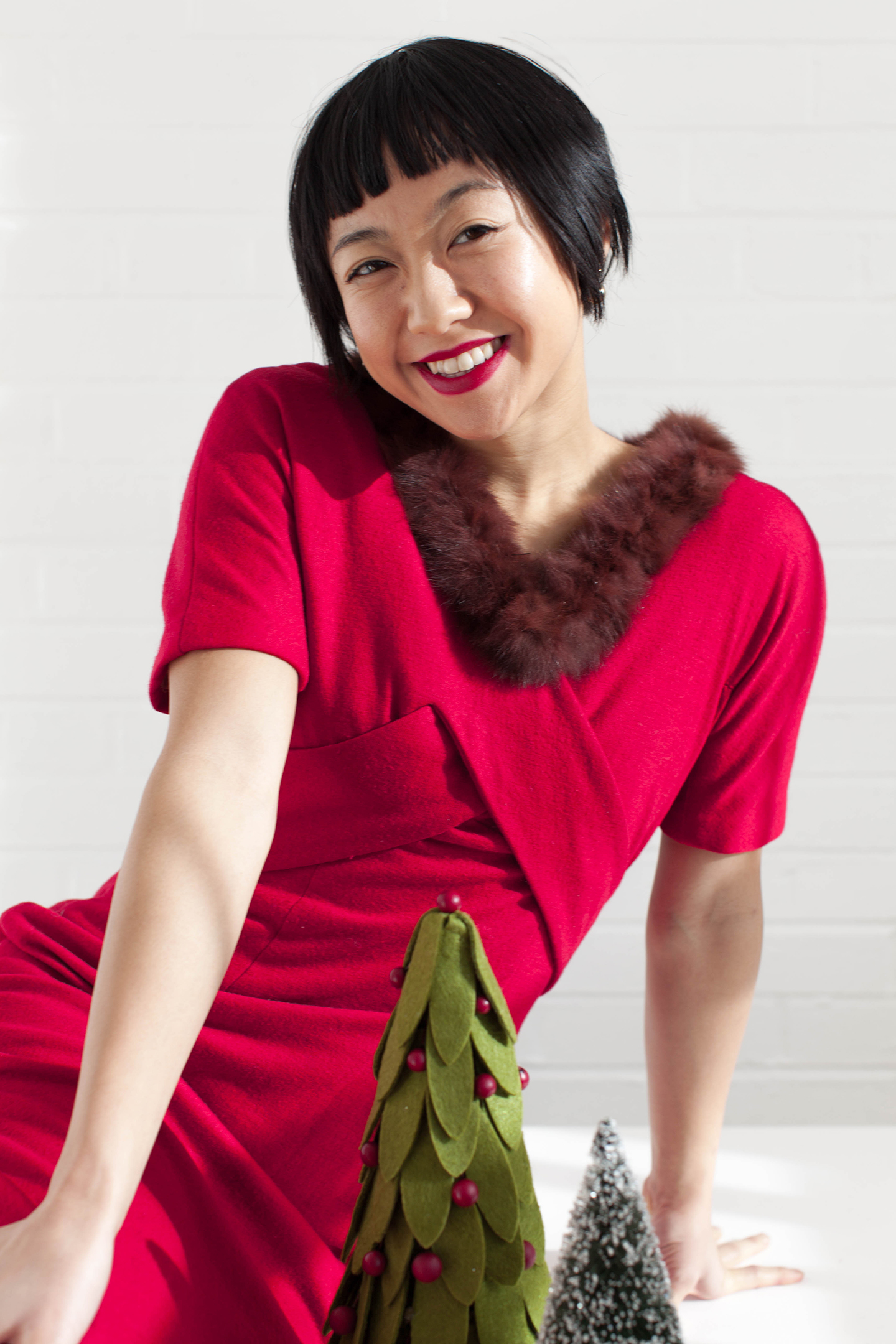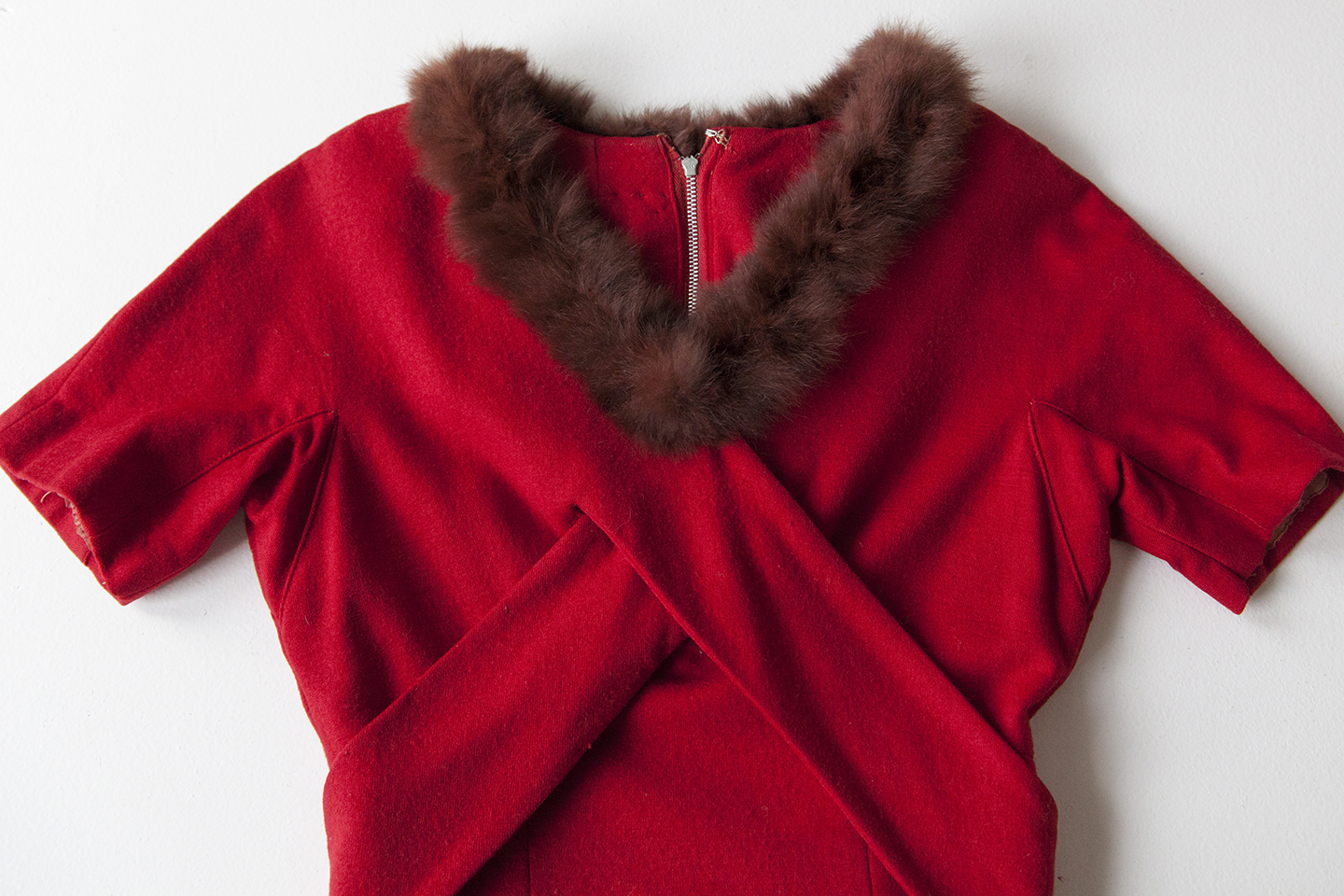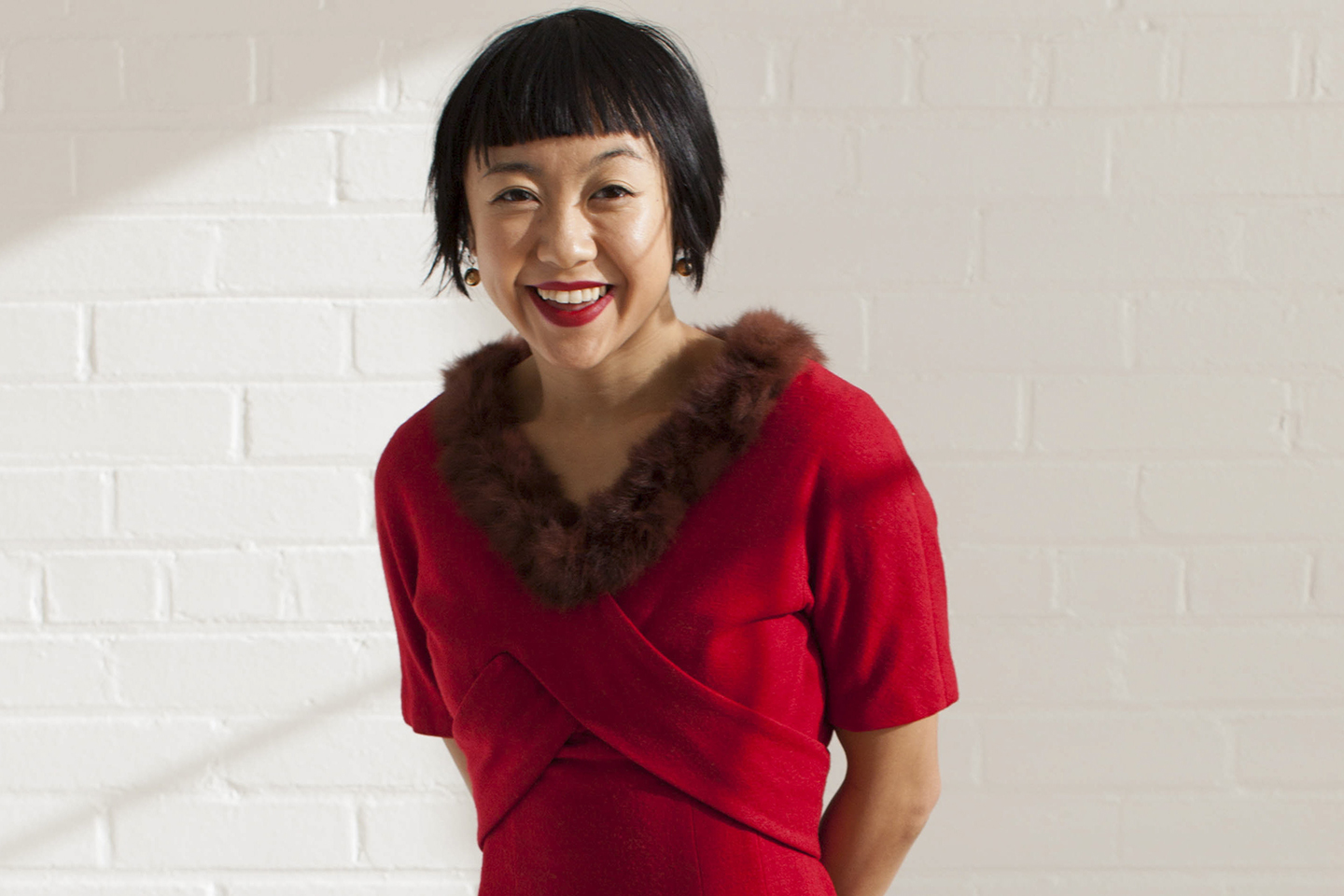 The upper bodice has an empire waist, finishing right beneath the bust. The bodice is cut in two pieces with an extension in the center front, which creates the wrapped belt detail.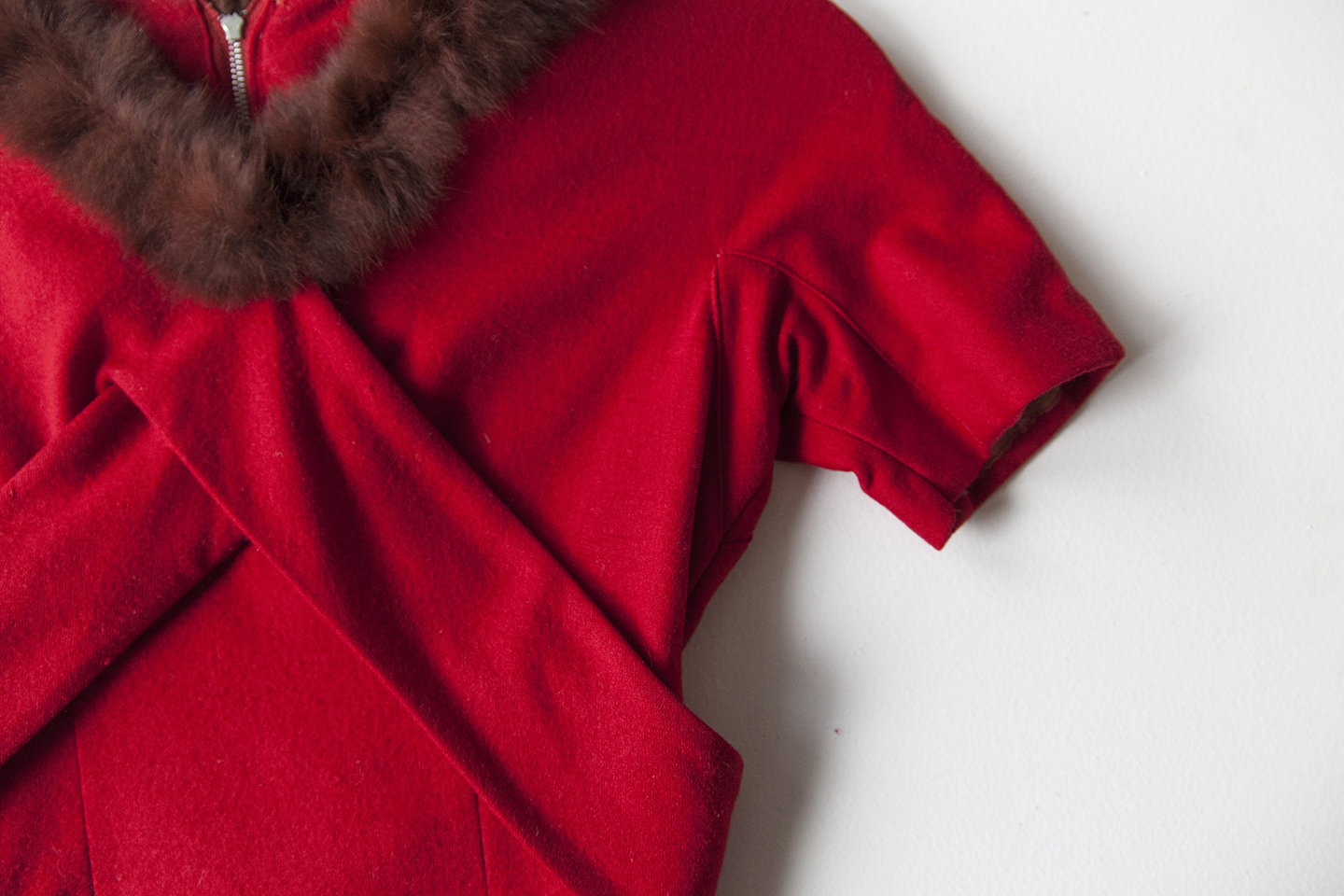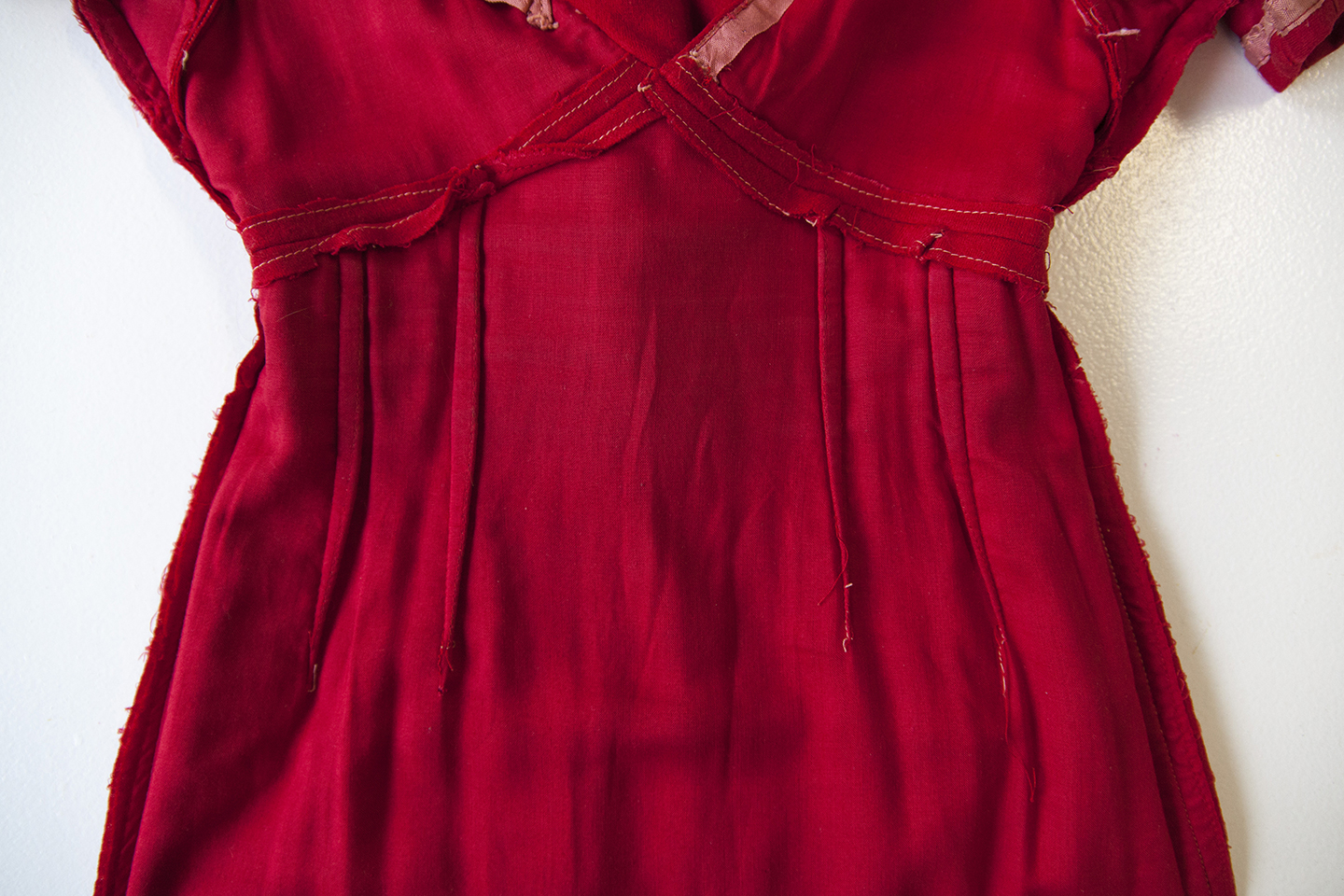 The fitted kimono sleeve is shaped by a two-piece underarm gusset that extends all the way to the hem of the sleeve. This gusset is edgestitched to control the seam allowance at the underarm.

Contoured darts create shaping at the waistline in both the front and back skirt. The waistline is further emphasized by the wrap belt.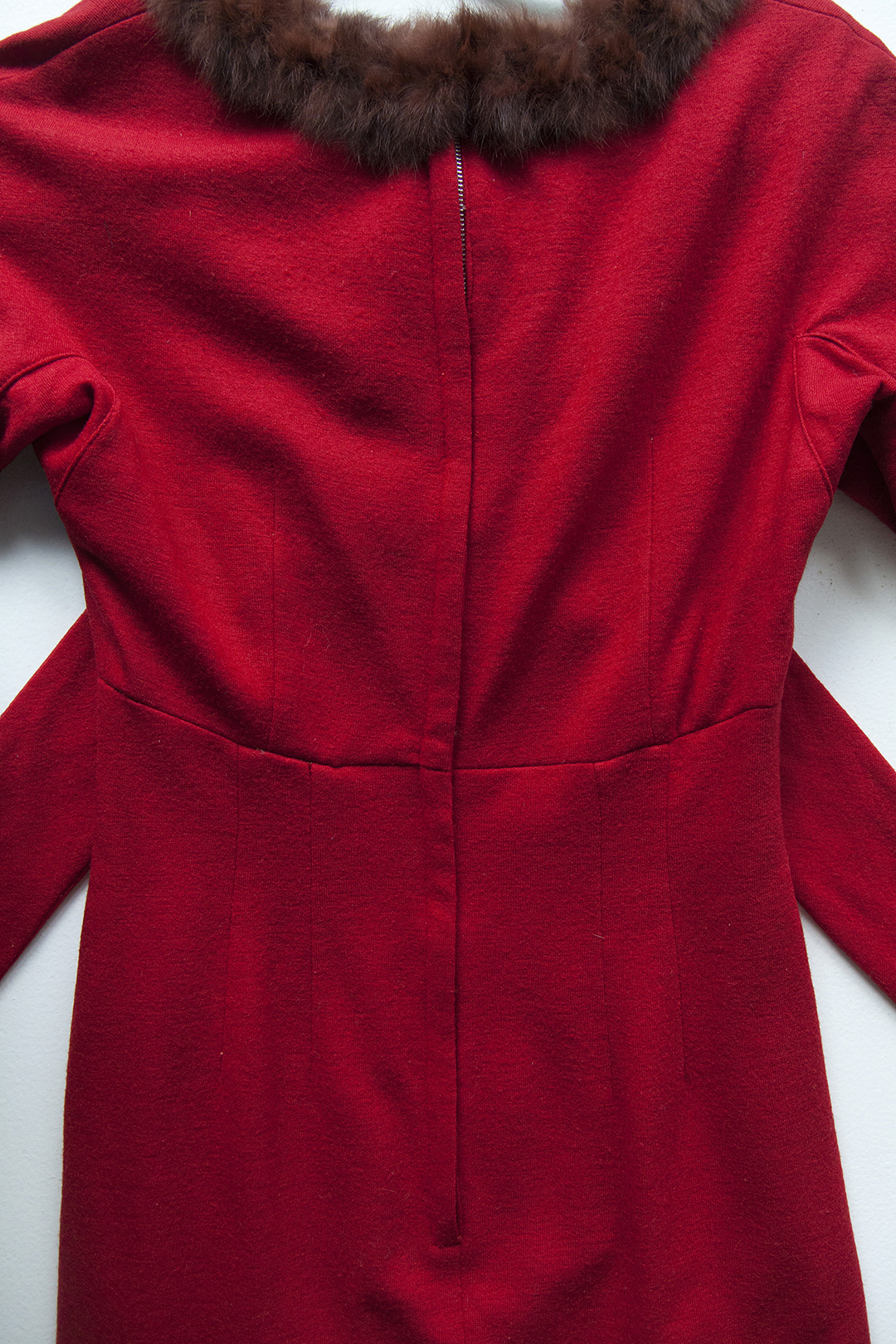 A center back lapped zipper finishes the dress. The zipper is expertly installed, and rayon stay tape stabilizes the center back to avoid a lettucing effect when installing the zipper.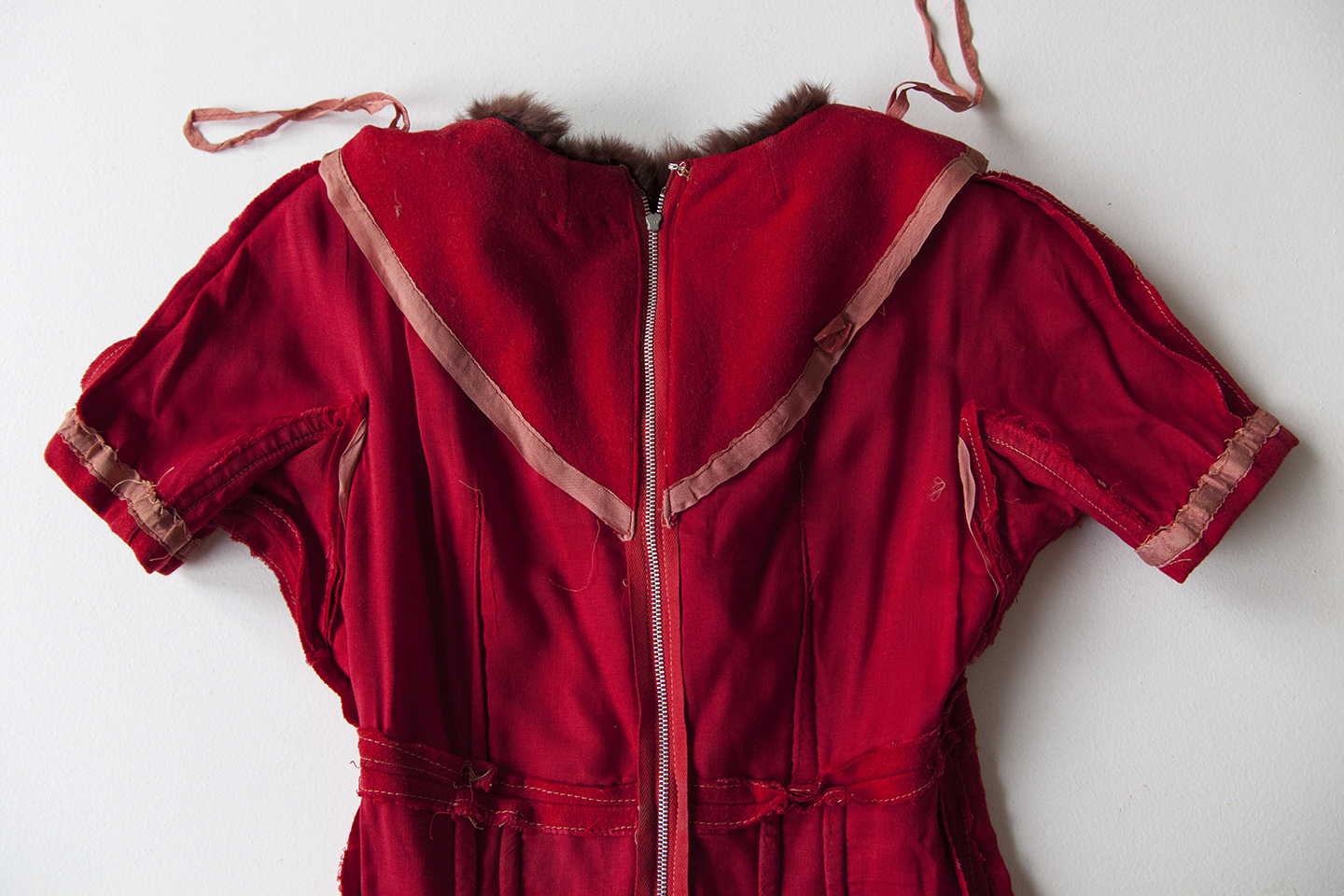 Rayon stay tape is also used on the inside of the dress. The gussets, facing, hemline, and back vent are all stabilized with this trim. The lining of the dress is treated as a backing. All seam allowances are exposed and finished with a simple straight stitch.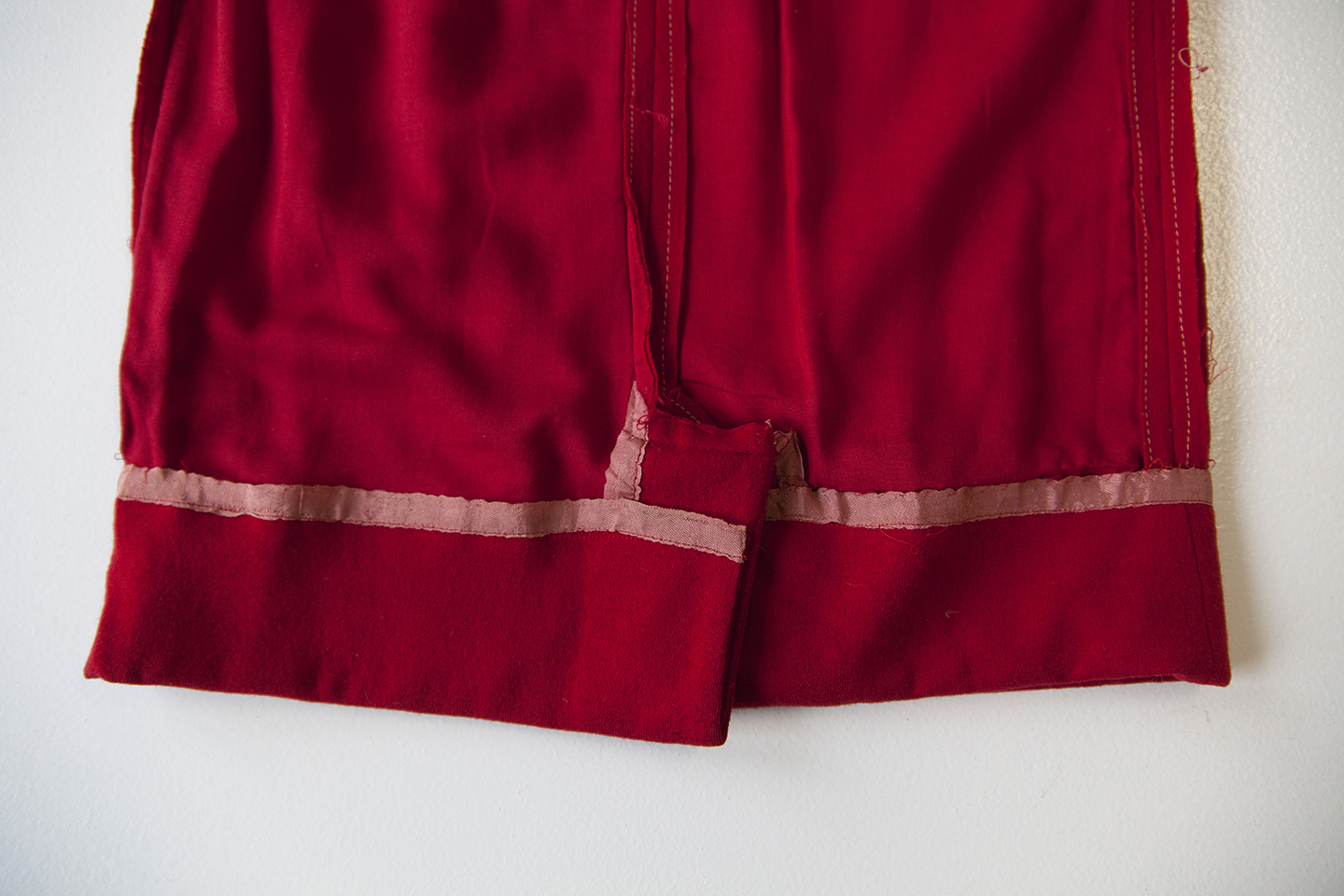 The hemline of this dress features a short back vent to allow for ease in movement. The hem is hand sewn for a clean finish.
Model Ching Ching Wong appears courtesy of NW Dance Project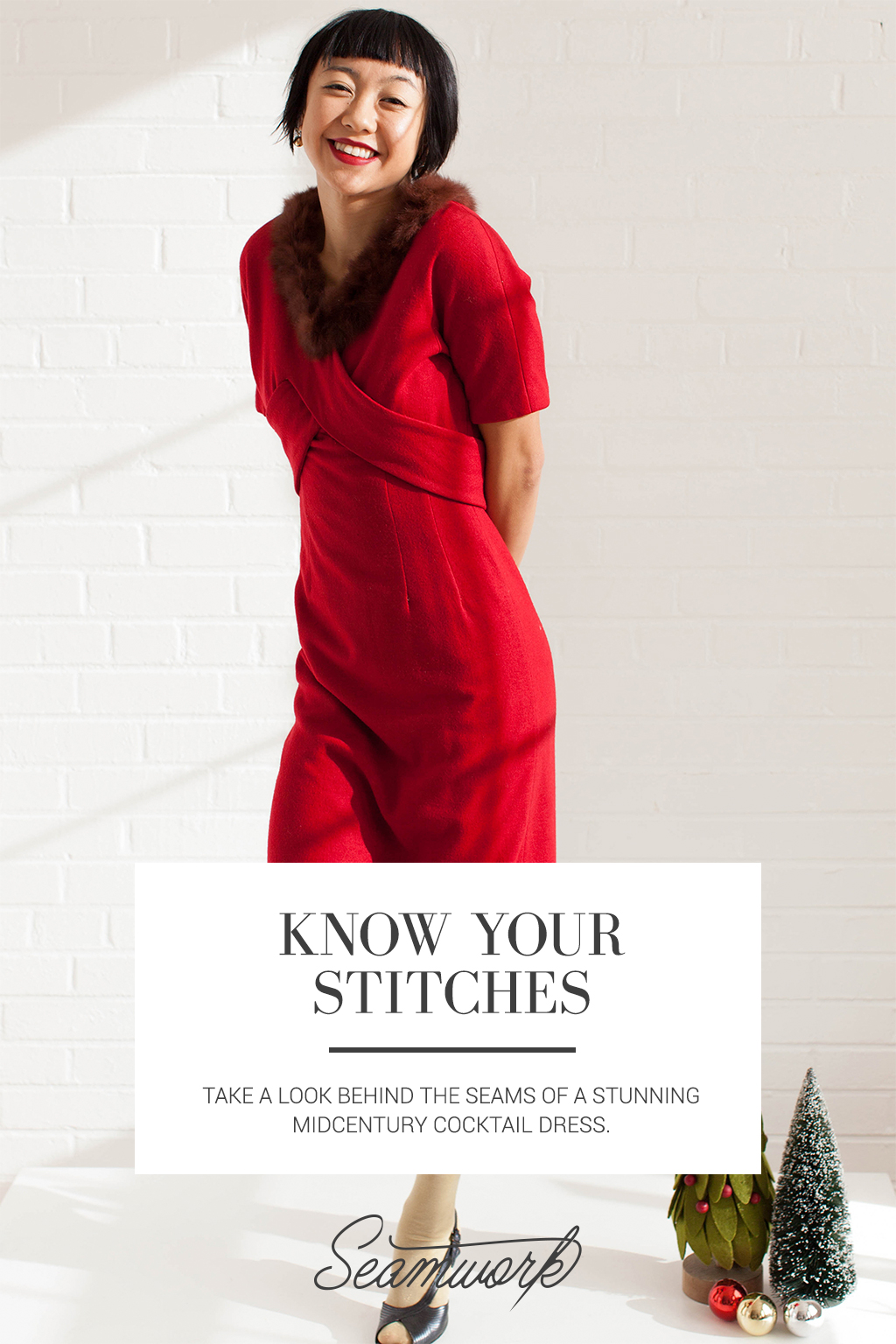 Download new patterns each month starting at $5.83
Use the techniques and ideas featured in each month's issue to create these and other quick & lovely projects.
Get Started