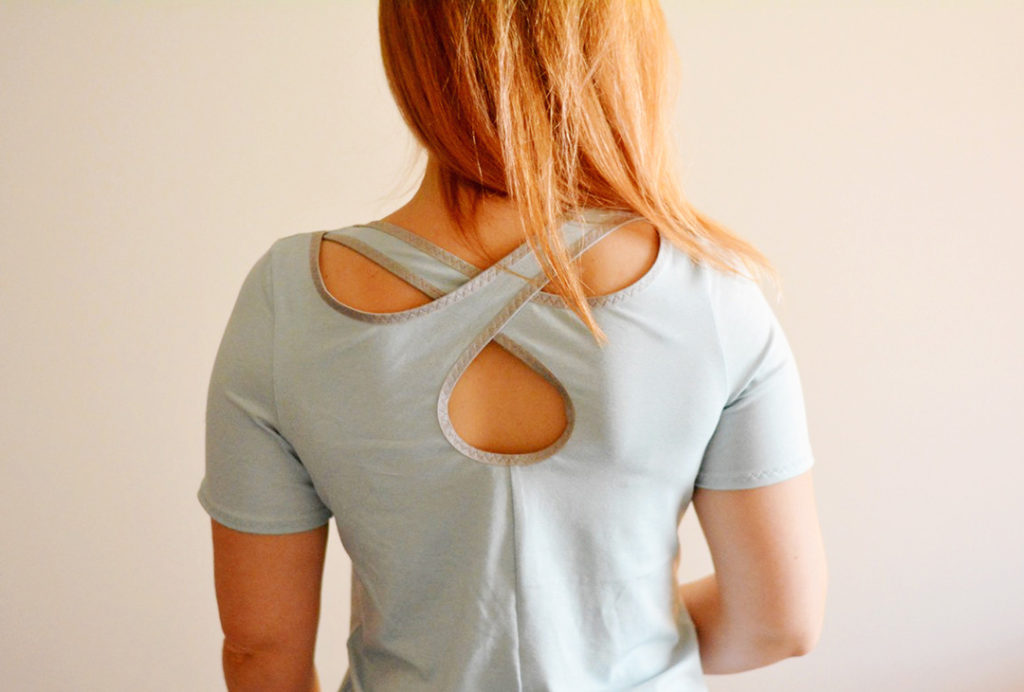 Block Paper Scissors is a monthly column featuring patternmaking hacks that will help you give your Seamwork patterns a custom spin—all you need is paper, a ruler, and a pencil!
This Rio tee pattern hack adds a unique and interesting design detail to the back of the shirt—a cutout with overlapping sides that are edged in fold over elastic. The finished product might look like a magical brainteaser, but the steps to get there are a piece of cake. Follow along below to whip up your own creation, and then wear your hacked Rio to your next yoga class! Be sure to throw that mat down in the front so everyone can see your new duds. We won't judge.
Prep Notes
Extra supplies: 3 yd. 5/8" fold over elastic
Other notes: Do not cut neckband piece
Instructions: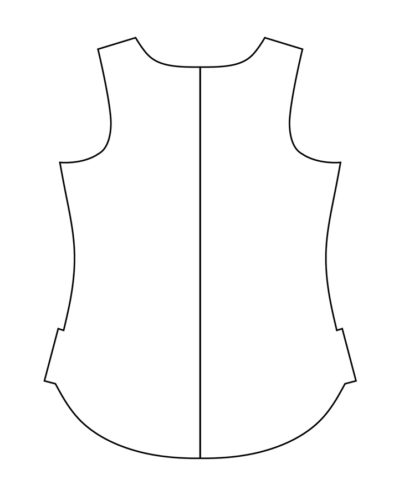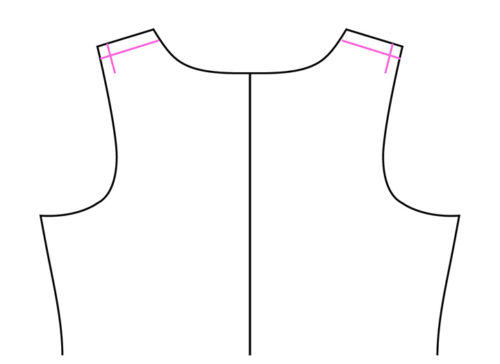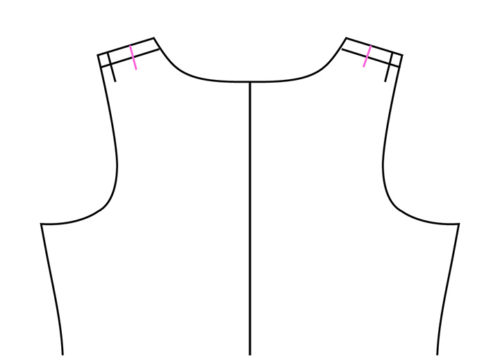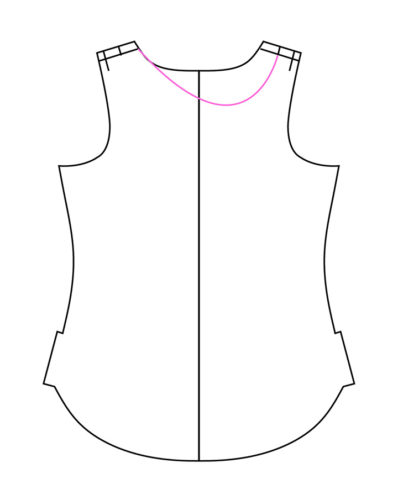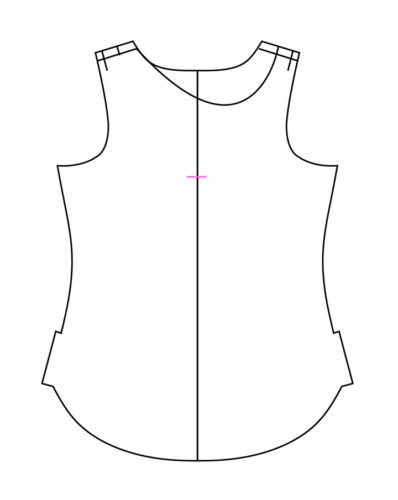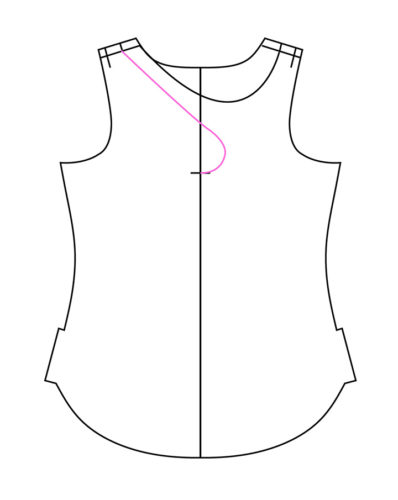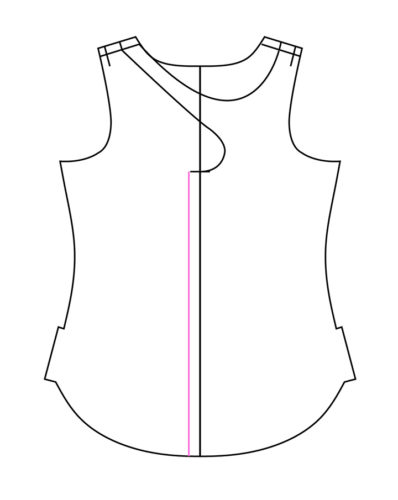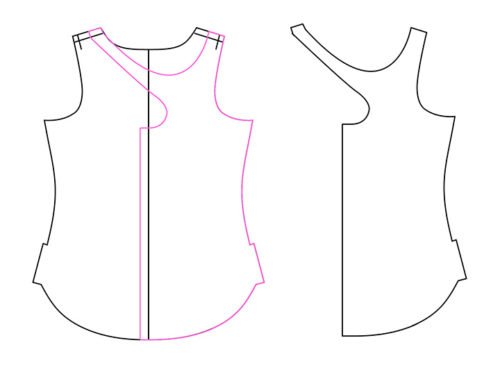 Sewing notes:
Step | 01
From fabric, cut 2 of back piece. Cut other pieces as indicated. Join backs, right sides together, along the center back, using 3/8" seam allowance.