When I first began sewing, I was struck by how physical of an activity it was. I approached sewing with a ferocious appetite to learn everything there was to be learned. I would lay in bed at night shoulders and back aching, obsessing over sleeves and welt pockets. A few years into my sewing career, I was up late sewing a jacket when I felt one of the worst pains I had ever experienced. It shot from my shoulder through my arm like fire, causing me to double over with pain. I went to bed, hoping the pain would subside, only to wake up the next morning feeling worse. A quick trip to urgent care informed me that I had pinched a nerve, caused from a prolonged period spent hunched over a sewing machine.
Since that day, I have taken greater care to treat my body kindly when sewing. Athletes train to support the range of motion and activities they participate in, why do we as sewists not do the same? I spoke with Kelly Lippert, co-owner of Quantum Fitness in Palm Desert, California, about how sewists can gain strength and mobility to better their bodies.
Kelly has been comprehensively trained in many modalities including Pilates, Gyrotonic, and kettlebells. She has been working as a fitness professional for over seventeen years. She preaches balance and self-love, and aims to make all the people she works with feel their best in both body and mind. I might be bragging a bit, because she is also my mother.
Sewing is an innately forward activity. Whether you are executing a full bust adjustment or sewing a facing, most sewists find themselves regularly hunching over their project. Kelly suggests a combination of three different movements to increase strength and mobility: flexion, extension, and rotation. This trio will strengthen your core, which will better support your spine and help maintain healthy spine mobility.
You should always consult a health-care professional before starting this or any other fitness program. Always work within your own range of limits and abilities.
Flexion
In terms of the spine, flexion is the act of bending in a forward motion. Flexion is important for maintaining mobility and strength, and is key to maintaining a health spine.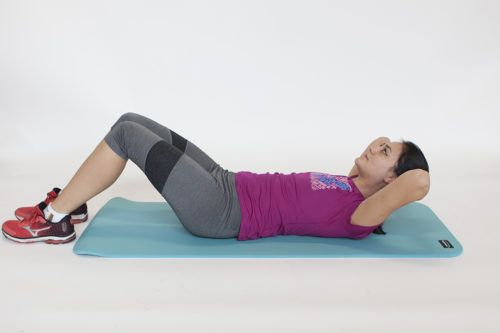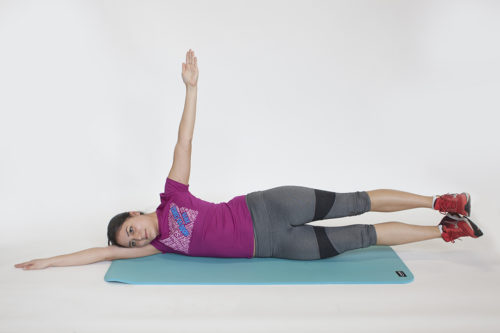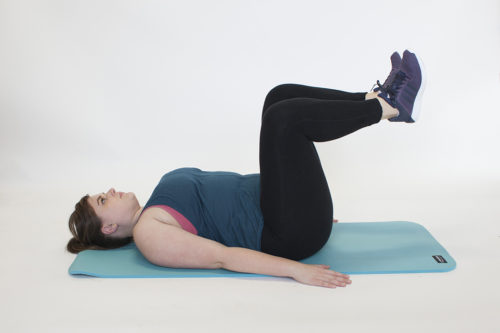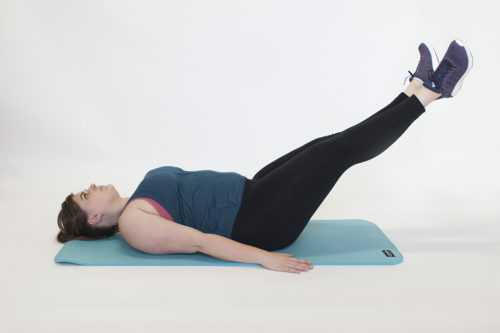 Extension
Extension is the opposite of flexion. Extension is the action of bringing the body backward, in the opposite motion of forward bending. Remember when executing extension to keep your abdominal pulled up and in to support the spine. Shoulders should be depressed and kept engaged. Extension is especially good for those with osteoporosis but should always be executed with care.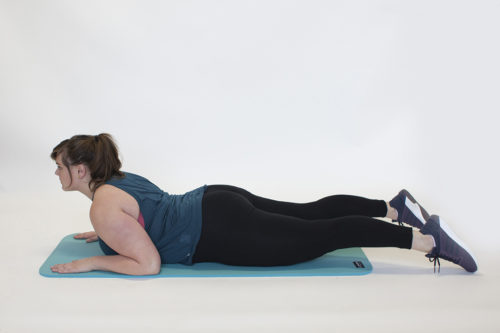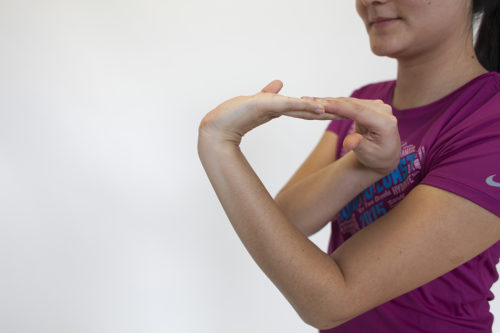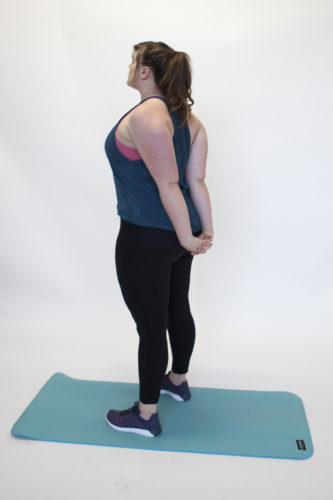 Rotation
Rotation is the twisting of the spine on its axis.