"One is not born, but rather becomes, a woman," wrote philosopher Simone de Beauvoir in 1949.
We learn throughout our lives how to embody the concept of womanhood. We learn about expectations of our appearance through television and other media; at school, we learn that we are expected to be less aggressive than boys; at home, we learn that we should take an interest in managing a household.
But for many of us, there is a counterbalance to all of these confining expectations. It's female friendship.
Through friendships with other women, we learn how to navigate the difficult terrain of social expectations. When we talk to other women, we learn that we are not alone in having desires that fall outside of what might be expected of us. We find out that other women also live less-than-perfect lives, that they have similar insecurities, and that they too feel angry when treated unfairly.
Other women give us courage to become more than what's expected of us. When we share our experiences – whether it's a life-changing experience like having a child, or a small victory like making a new dress – we see ourselves reflected and contrasted. The individuality of our female friends helps us to be more fully ourselves.
Many of the closest female friendships in my life have formed around sewing and making. There is something about the type of woman who is drawn to making her own clothing that creates an immediate bond. Sewists are independent, creative, and slightly nerdy (in a wonderful way). They are also just really nice people, as nearly anyone in the sewing community can attest to. We bring out the best in each other.
That's why this issue is dedicated to women, to the bonds between us, our creative power, our radiance, and most of all, to all that we can accomplish when we support and help each other.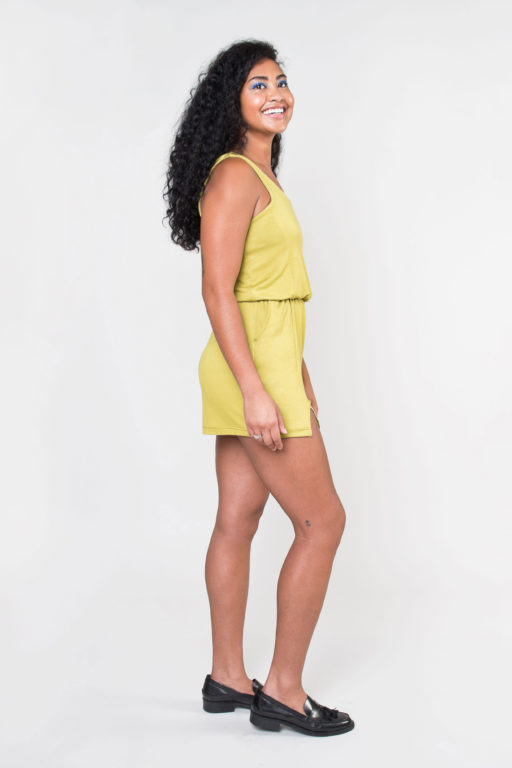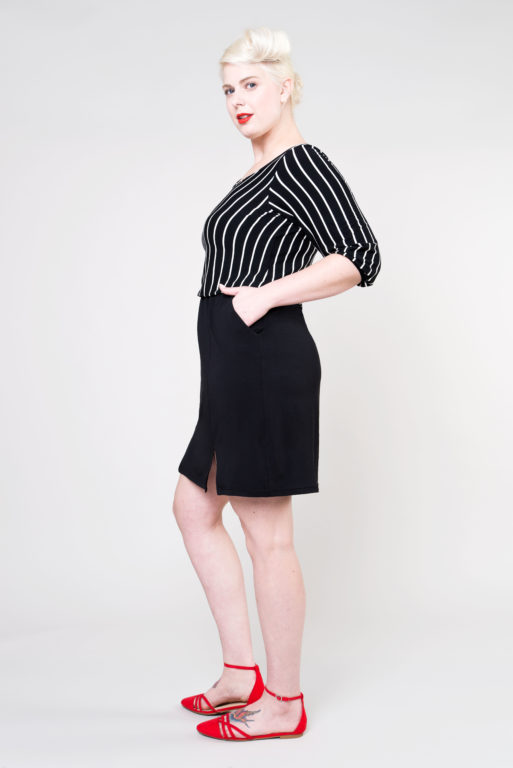 Along with this issue of Seamwork, we have two patterns that can be mixed and matched to create four different looks. The Perry dress is a knit dress that's as easy to make as it is to wear. You can dress it up with a tailored jacket and heels, or throw it over a swimsuit when the weather starts to warm up. If you love the ease of wearing one-piece outfits, give the Layton romper a try this summer. Layton has all the wearability of a cool summer dress with the added mobility of shorts. Wear it on your bike, to the beach, or anywhere you need to move and bend.
Best of all, the bodices and bottoms of each pattern can be interchanged for even more variations. Plus, they're so easy, you could make one for all the ladies you love.