Contributing Writers

Anna Aguirre
Anna works hard to make sure our sewing patterns have the best instructions out there. She believes in the power of chocolate and coffee to cure just about anything.

Betsy Blodgett
Betsy Blodgett is the host of the design podcast Hello Atelier. A fashion history and sewing enthusiast living in Kansas, she spends her time podcasting, sewing, traveling, and moving cats off her sewing table. Follow her projects and inspiration on Instagram and Pinterest. 

Haley Glenn
Five years ago, Haley left the apparel industry to join the world of home sewing. She has been empowering women to sew ever since—first through years of in-person teaching at Sew LA, and now through her work at Colette. Haley writes tutorials and articles on our blog, teaches sewalongs, and writes and edits for Seamwork magazine.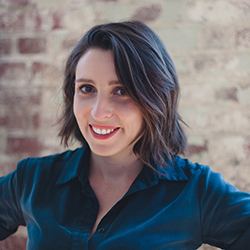 Dawn Moothart
Dawn is the founder of Portland Apparel Lab. The Portland Apparel Lab is a member-based makerspace for sewn-goods. Dawn aims to allow makers of all levels access to tools and equipment that would otherwise be out of reach, foster a sense of community among apparel makers and businesses, and connect those businesses with the resources they need to grow and thrive.

Meg Stively
Meg is here to help you. She's the smiling face behind our customer service and social media. Keeping in touch with our family of stockists, and shipping your orders all across the world, she loves seeing what you're making with our patterns.
Credits
Staff
Haley Glenn | Editor-in-Chief
Anna Aguirre | Pattern Designer
Robin Ives | Pattern Development Manager
Wallis Smith-Owens | Patternmaker
Chelsea Eisenberg | Patternmaker
Delaney Matson | Sewing Manager
Autumn Salisbury-Vanderkloot | Sample Sewer
Taylor Pruitt | Art Director
Farrah Dodson | Designer
Kenn Wilson | Director of Operations
Meg Stively | Copy Editor
Photography
Taylor Pruitt | Art Direction
Taylor Pruitt | Photography
Crosby Pitner | Model
Lena Walsh | Hair and Makeup
Haley Glenn | Stylist
Anna Aguirre | Designer
Special Thanks
A special thanks to Alison Jean Cole for the amazing jewelry featured in this month's issue. Visit her online store to shop her one-of-a-kind pieces.
A special thanks to Dawn Moothart of Portland Apparel Lab for the amazing interview featured in this month's issue.
A special thanks to Art Gallery Fabrics for providing the beautiful printed fabric featured in this issue.
A special thanks to The Fabric Store for providing the beautiful pale pink merino wool featured in this issue.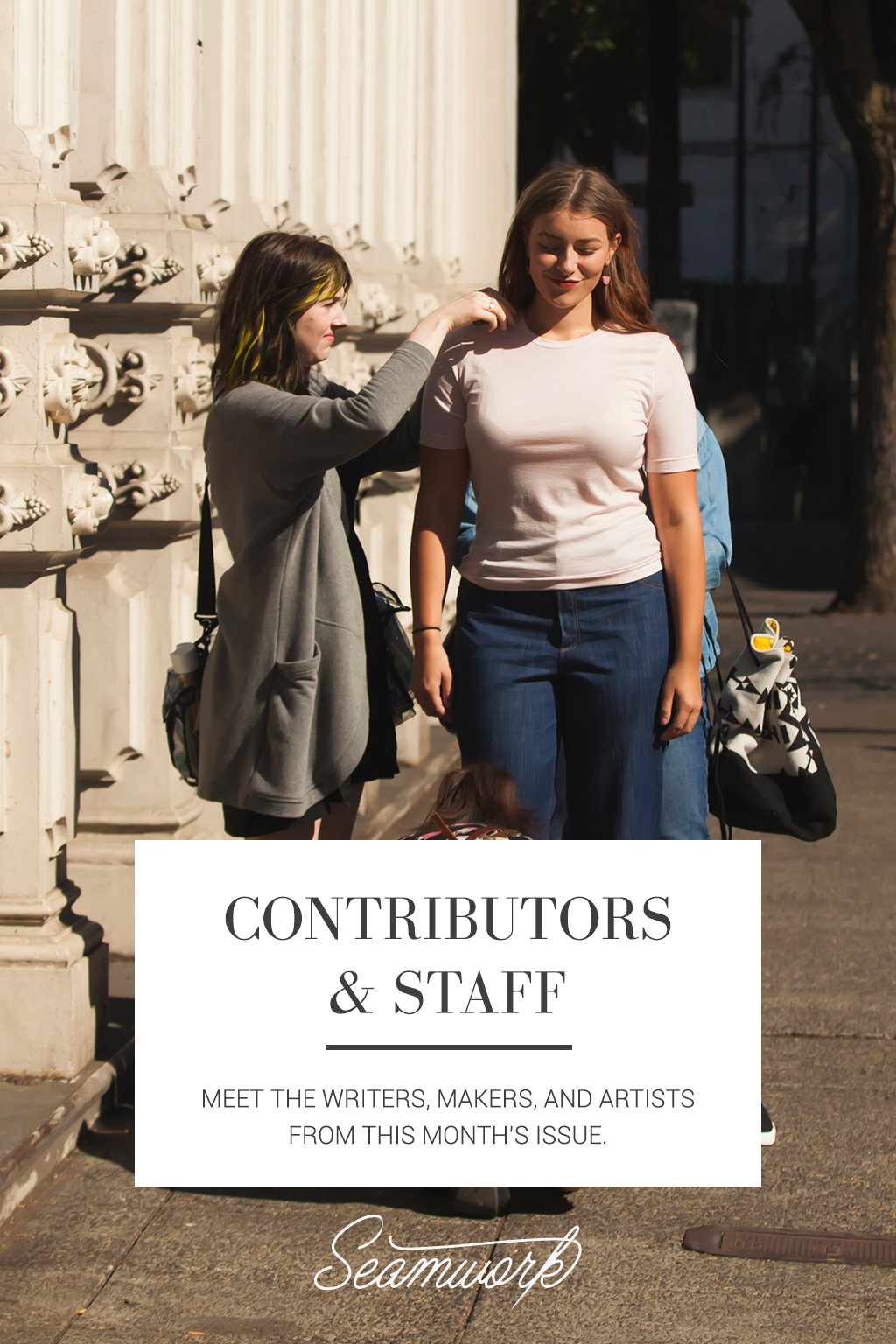 Download new patterns each month starting at $5.83
Use the techniques and ideas featured in each month's issue to create these and other quick & lovely projects.
Get Started