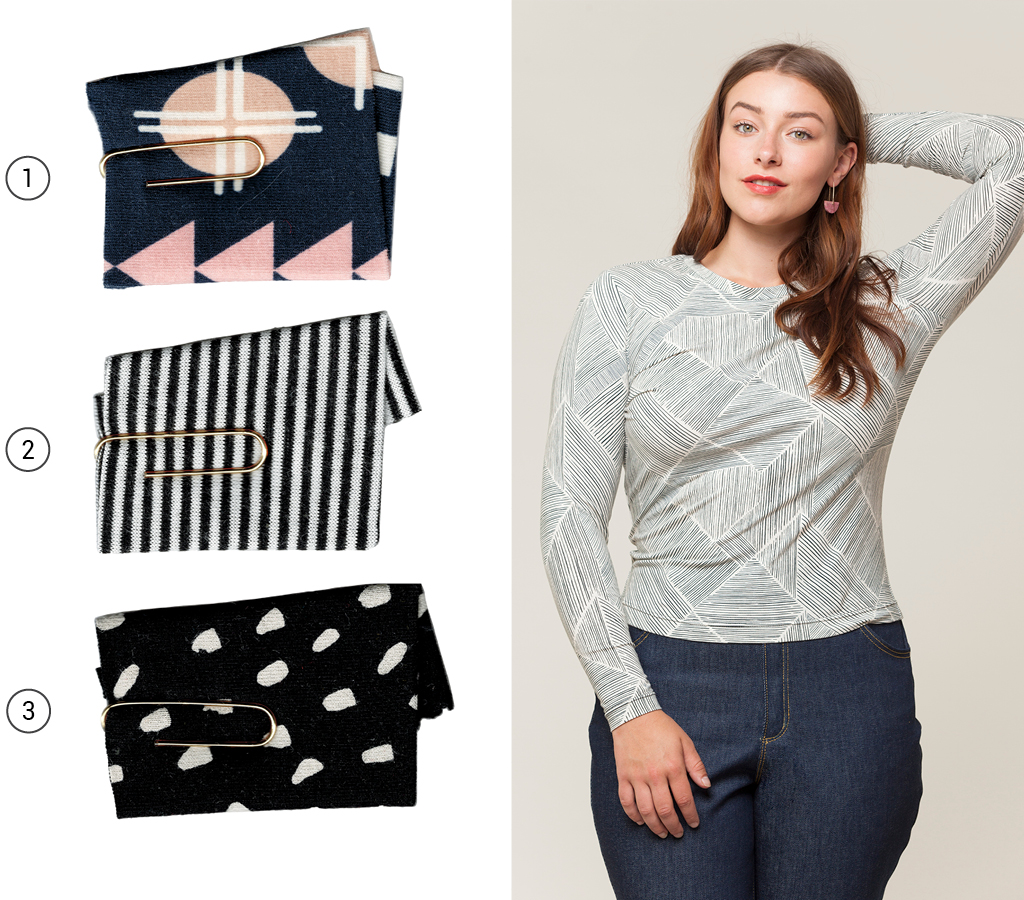 Cotton Jersey
You'll find jersey knits in many different weights and blends, from cotton or wool to polyester or rayon. Cotton spandex blends are ideal for T-shirts. They are soft, stretchy, and have good recovery. You can experiment to find the perfect percentage of stretch, but 95% cotton and 5% spandex is a nice place to start.
Art Gallery knits are a special treat, and you can read more about them in this month's issue, $18.00/yard from The Cloth Pocket.
With a simple stripe, you can make a classic knit shirt, $5.98/yard from Fabric.com.
This soft cotton and spandex blend is perfect for T-shirts and tops, $17.95/yard from The Fabric Cobbler.
International sources for jersey knits: AU, CA, FR, UK, UK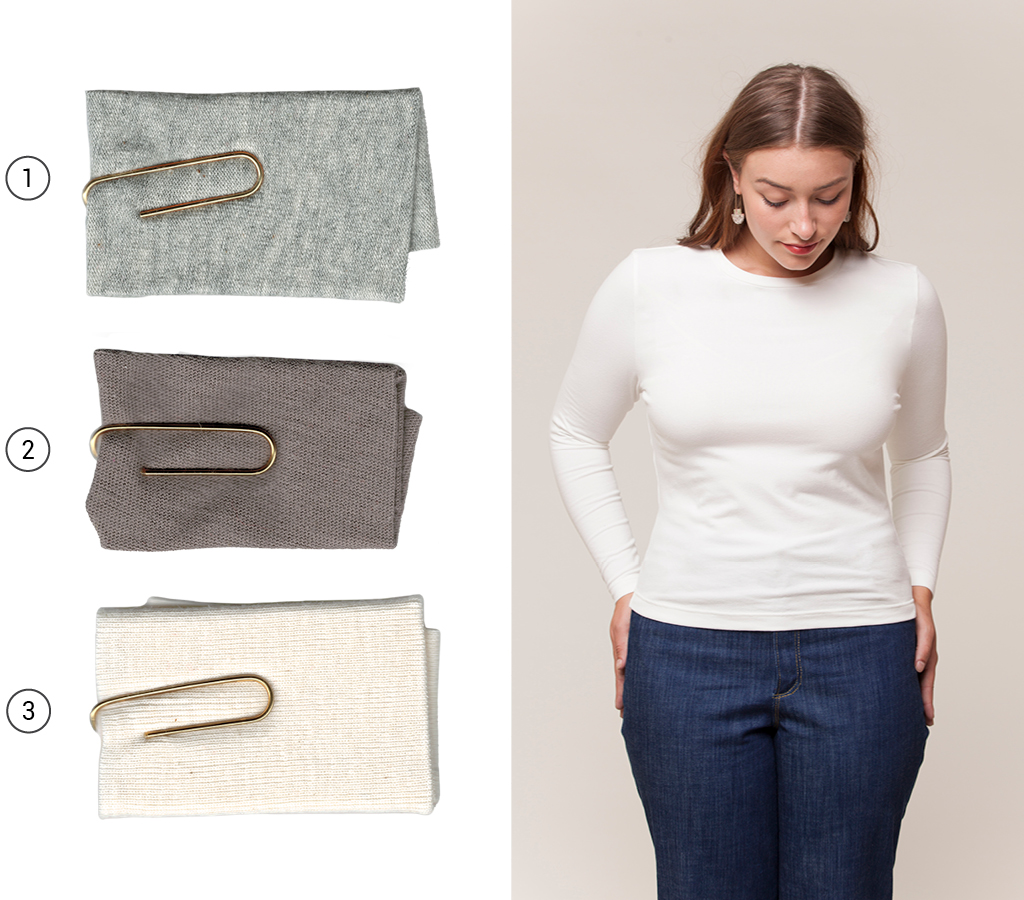 Organic Knits
If you like your fabric to be as organic as your produce, an increasing number of companies are producing high-quality organic fabrics—such as Birch and Organic Cotton Plus. If you have trouble sourcing organic at your local fabric store, check Etsy.
This organic cotton jersey is soft and drapey, $11.99/yard from Mood.
Organic jerseys often come in great neutral shades, $7.50/yard from Etsy.
Spiritex fabrics are produced entirely in the US, with cotton from Texas, $18.00/yard from Fancy Tiger.
International sources for organic knits: AU, AU, CA, CA, CH, UK, UK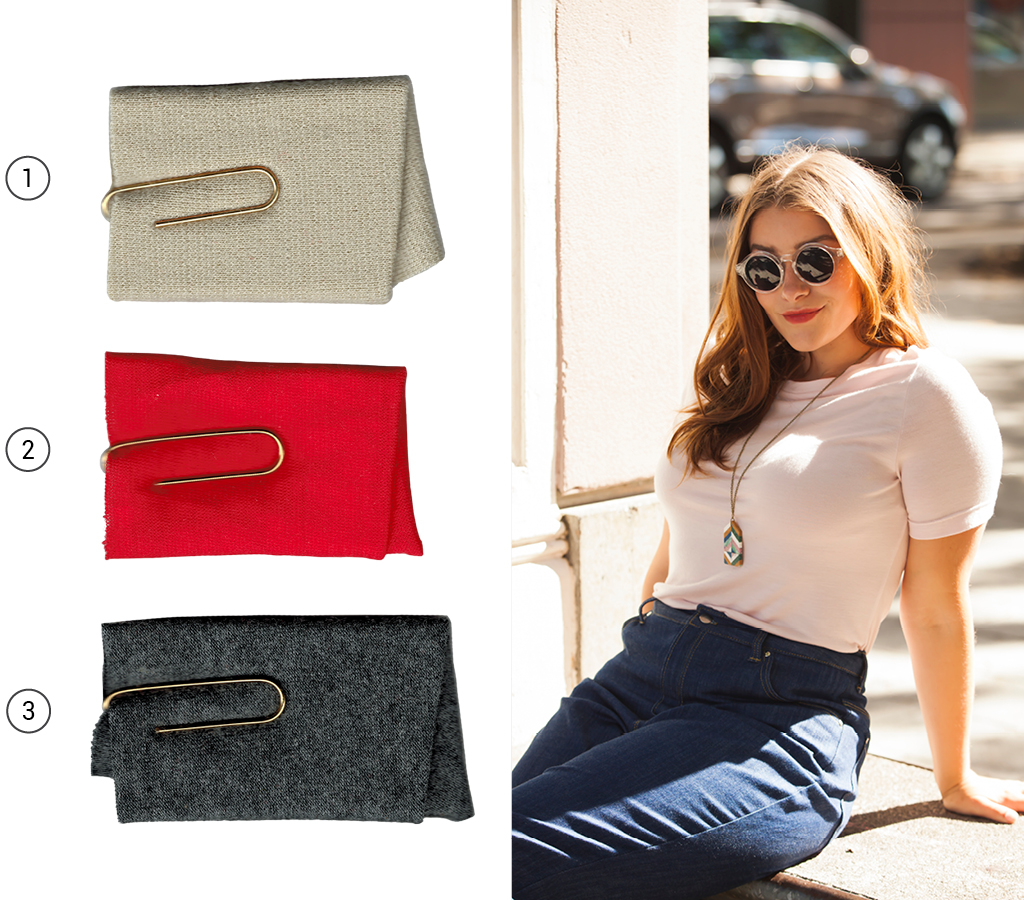 Wool Jersey
Jersey used to exclusively be made from wool, but now cotton jerseys have become more popular, likely due to cost and a rise in knits production. Wool jersey boasts an ideal drape for knitwear and is appropriate for all seasons. It works great in a wide variety of garments, from T-shirts to leggings.
This thick, cozy wool has a good amount of stretch, $24.99/yard from Mood.
This wool jersey is soft and lightweight, its texture similar to a bamboo knit, $19.99/yard from Mood.
A little thicker than merino jersey, this is a good medium-weight option, $38.00NZD/meter from The Fabric Store.