Block Paper Scissors is a monthly column that teaches three pattern hacks. These hacks help you give your Seamwork patterns a custom spin—all you need is paper, a ruler, and a pencil!
This month we walk you through three different pattern hacks for the Shelly leggings. Learn how to create simple lounge pants, eliminate the waistband, and add stirrups.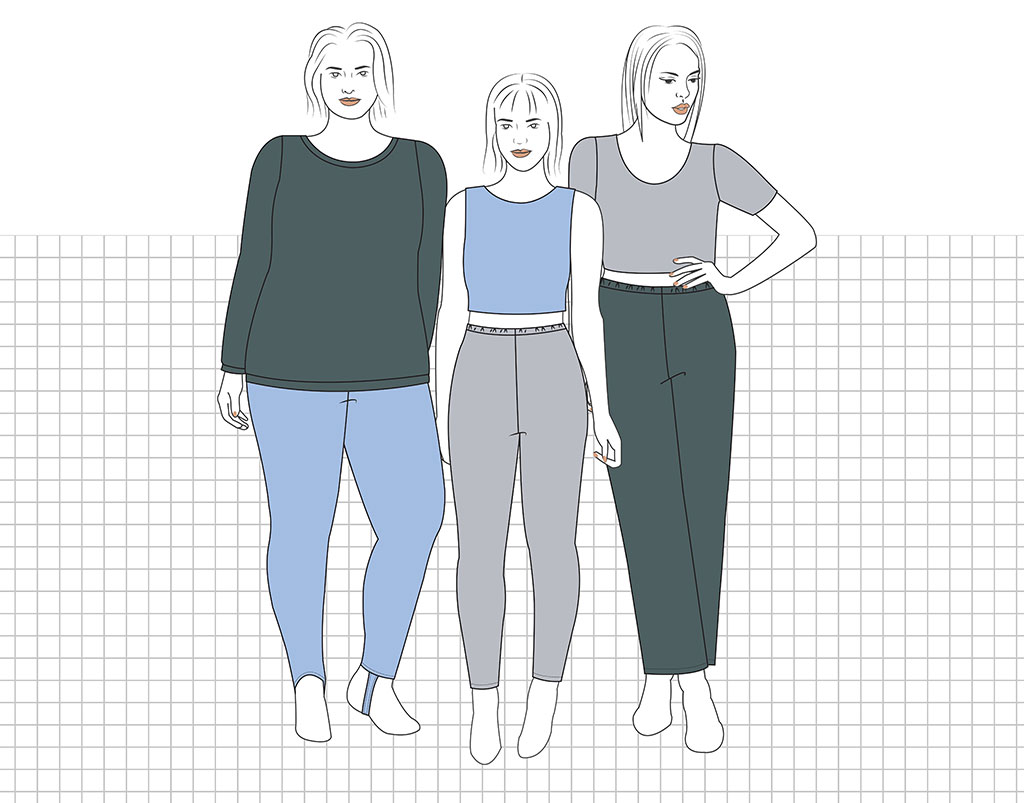 Create lounge pants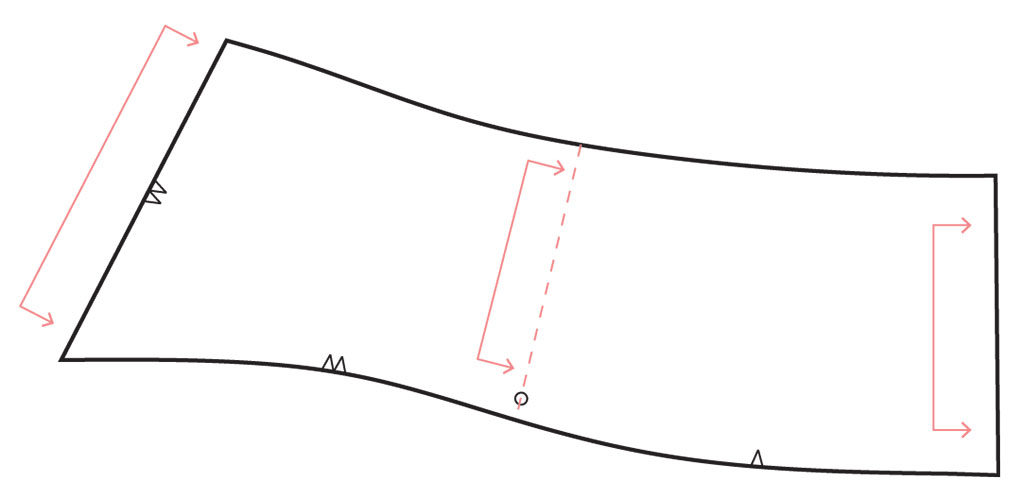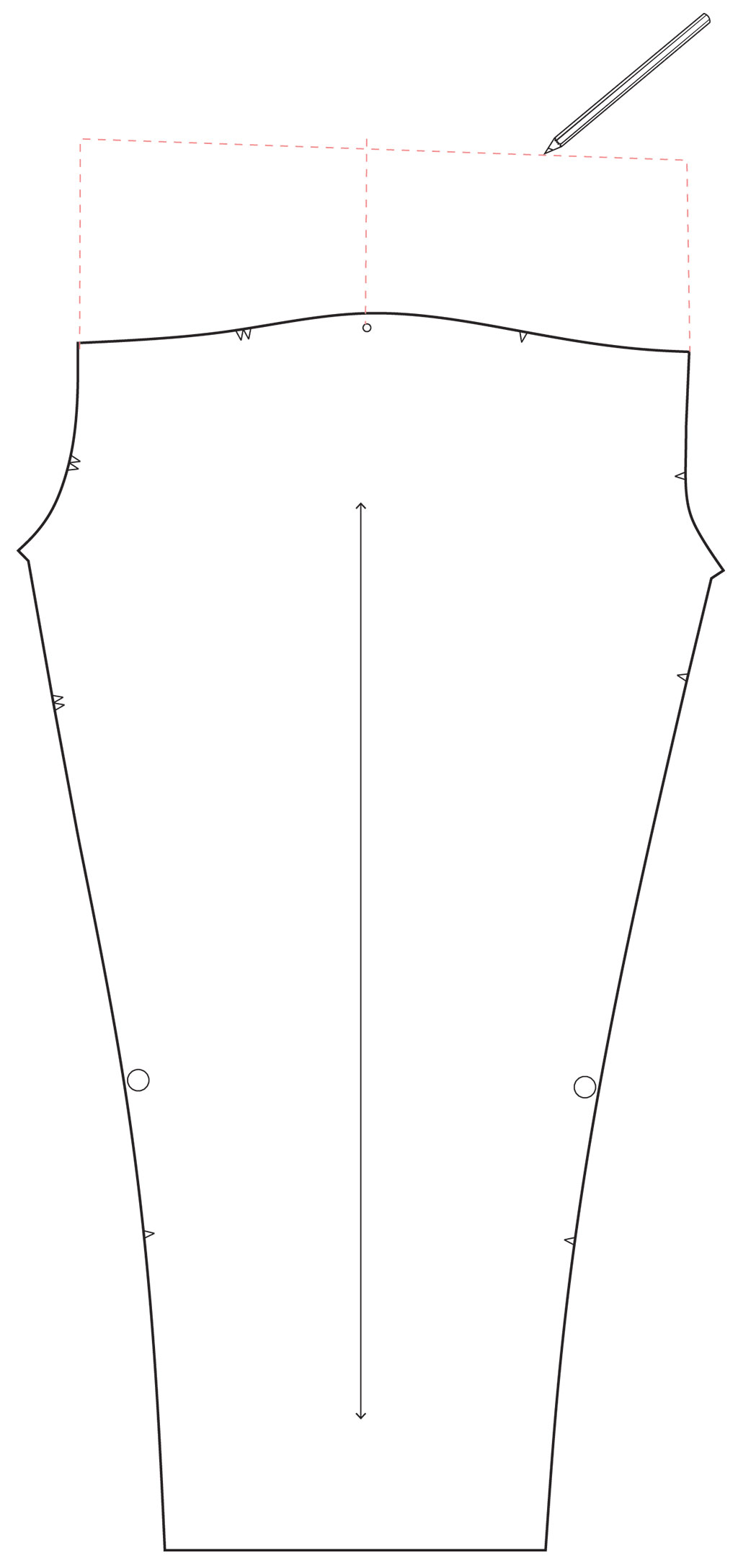 Step | 04
Draw a line down the side of the leg pattern piece (B), parallel to the grainline, from the circle marking at the waistline to the hem. Slash through this line to the hem, but do not cut through the hem.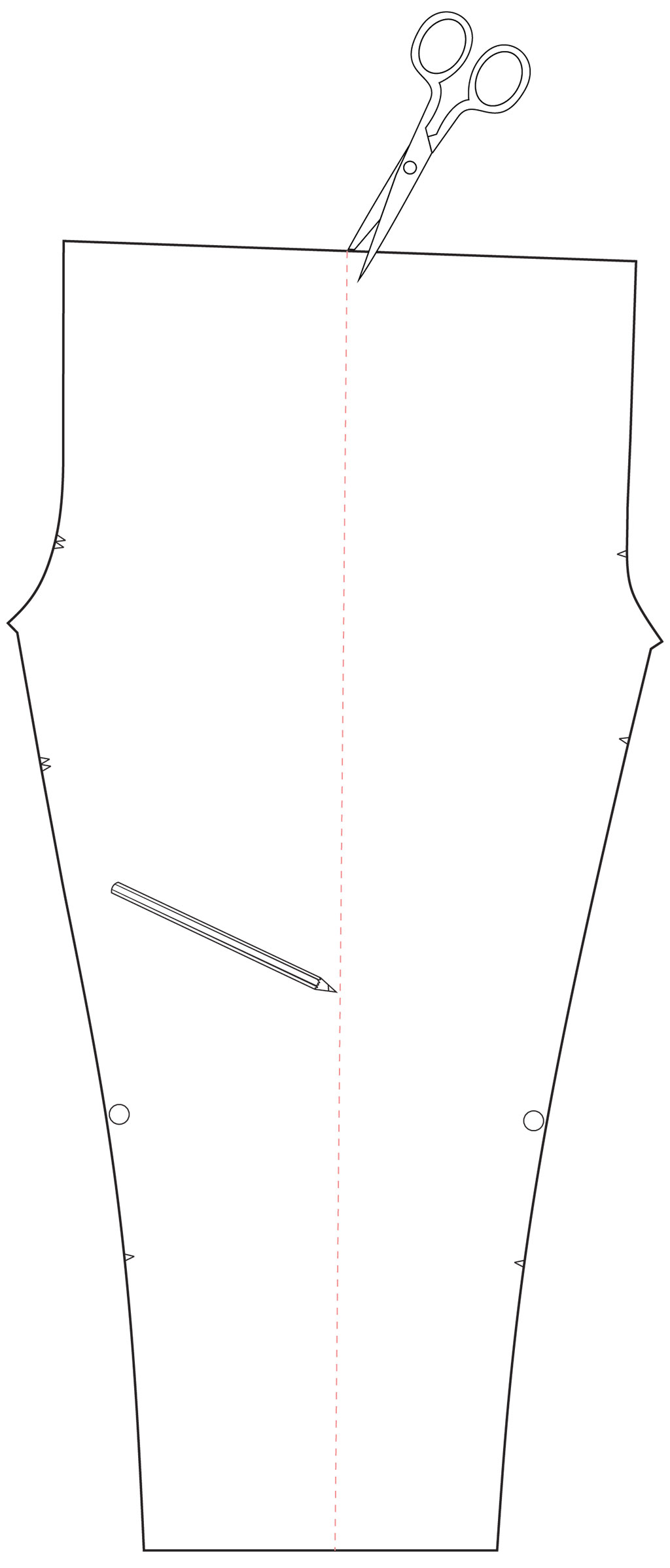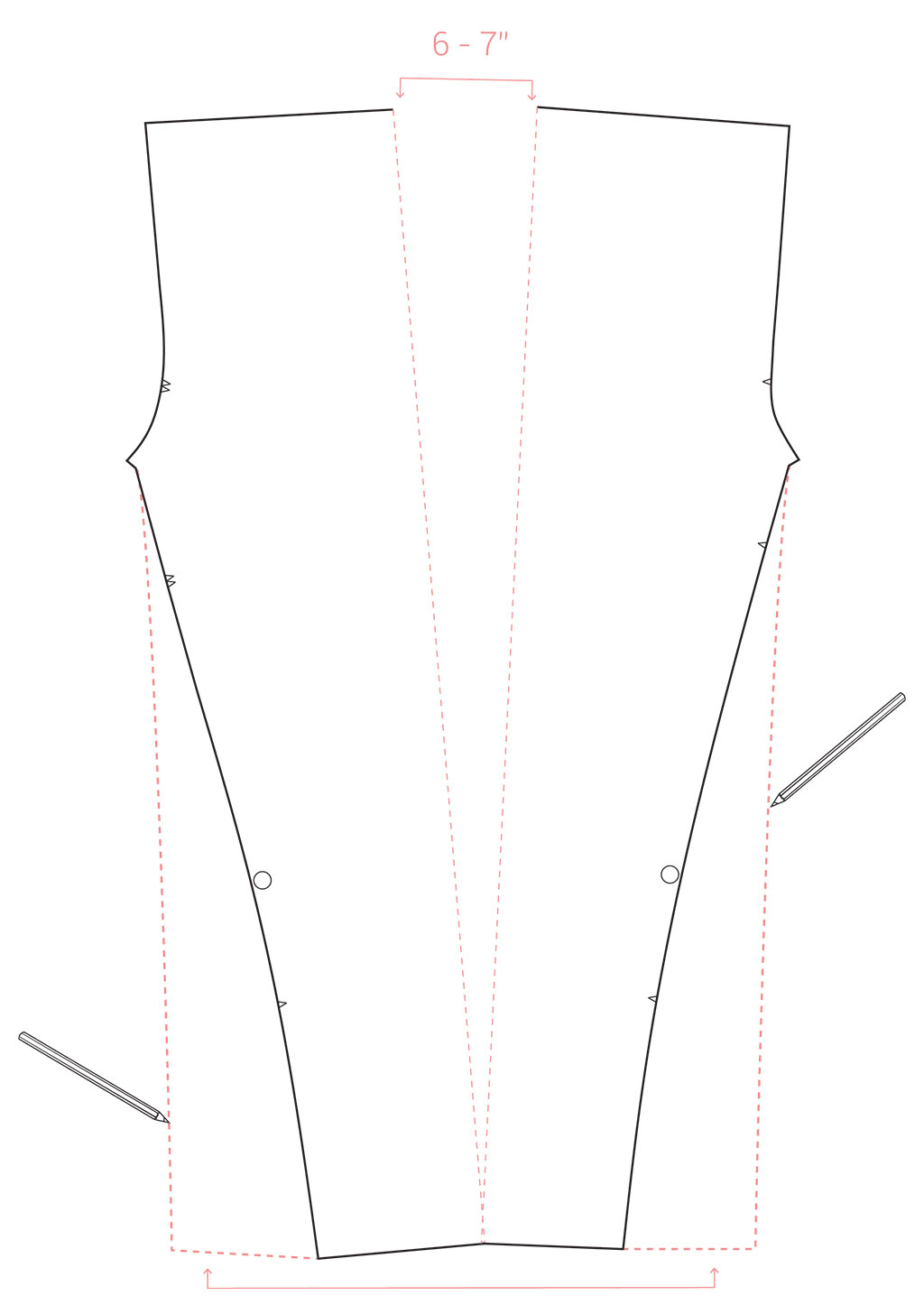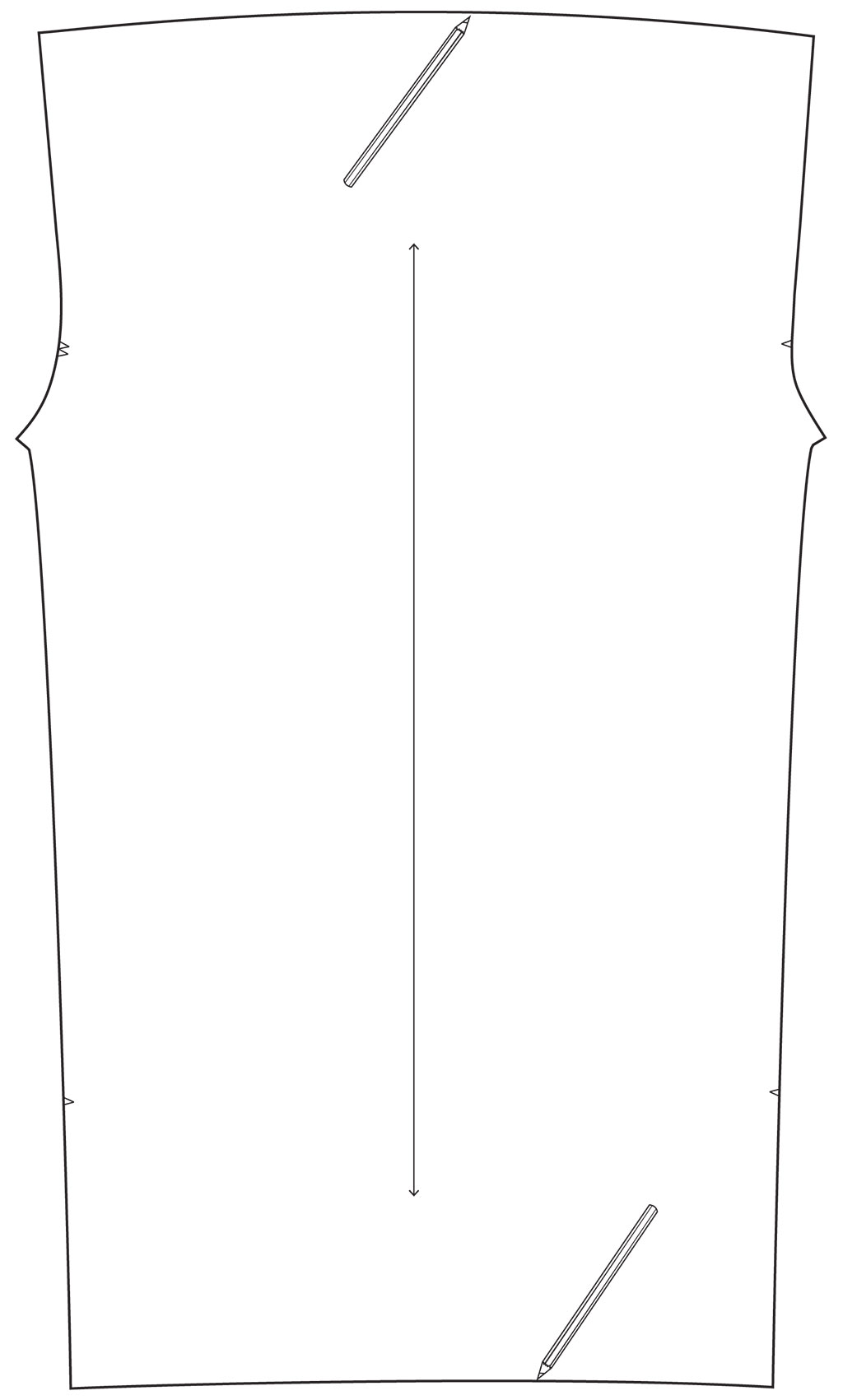 Eliminate the waistband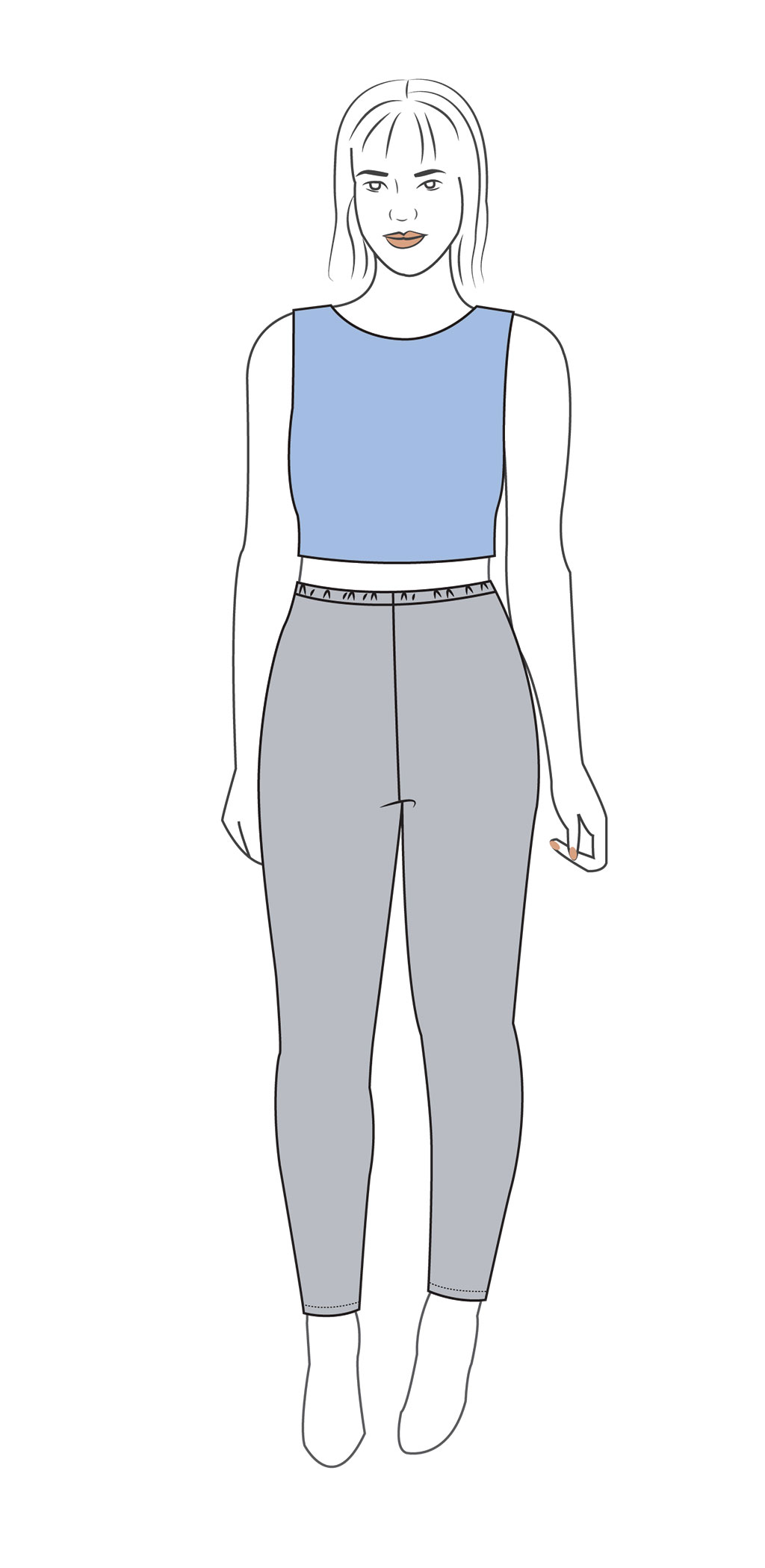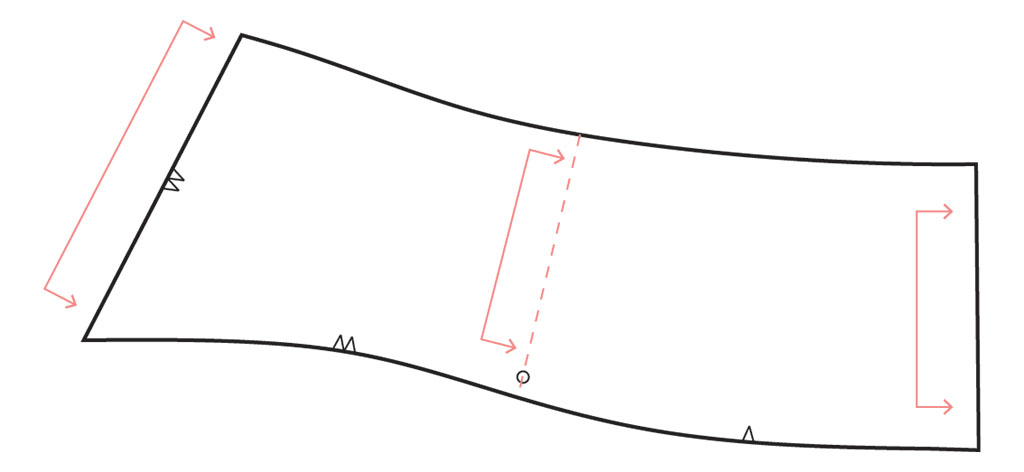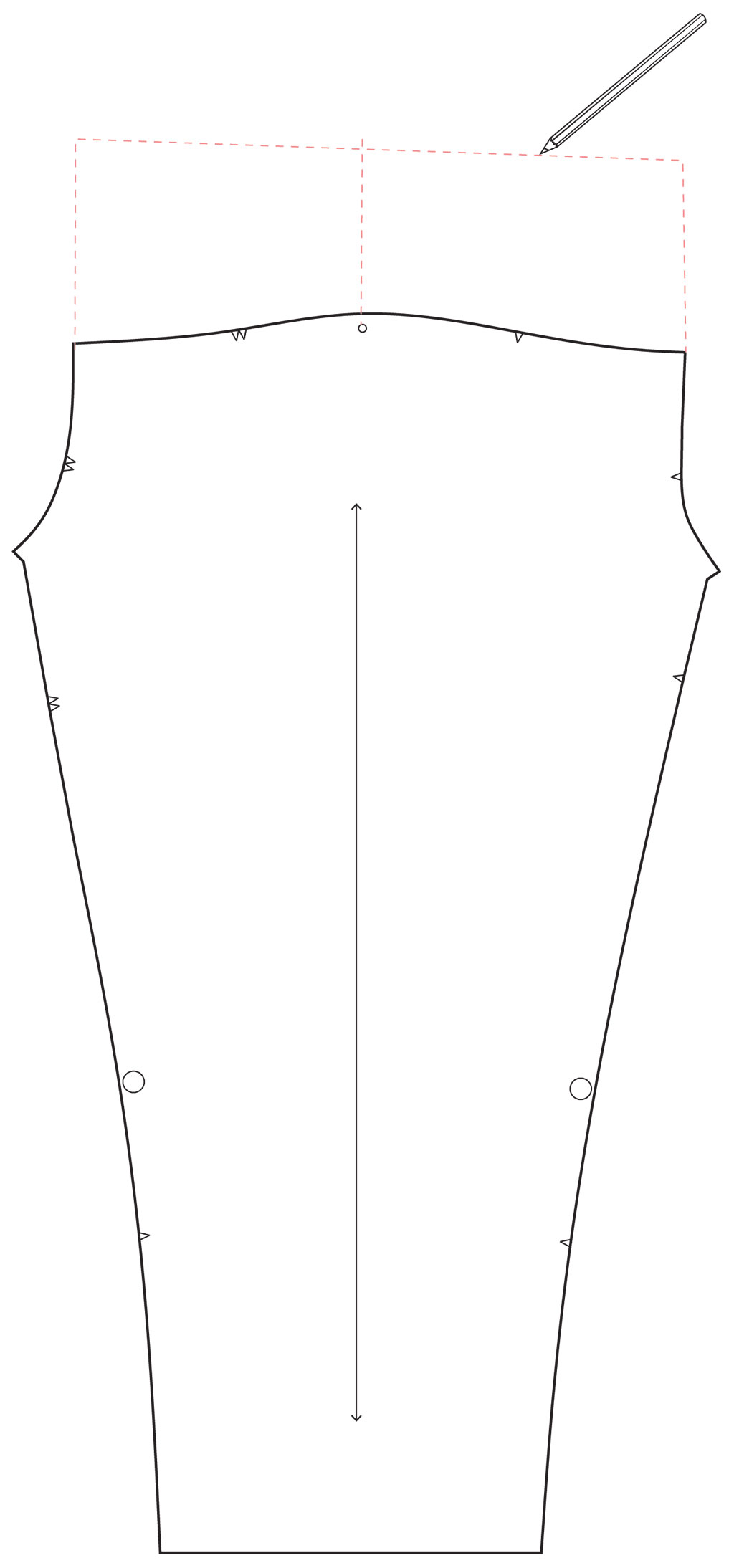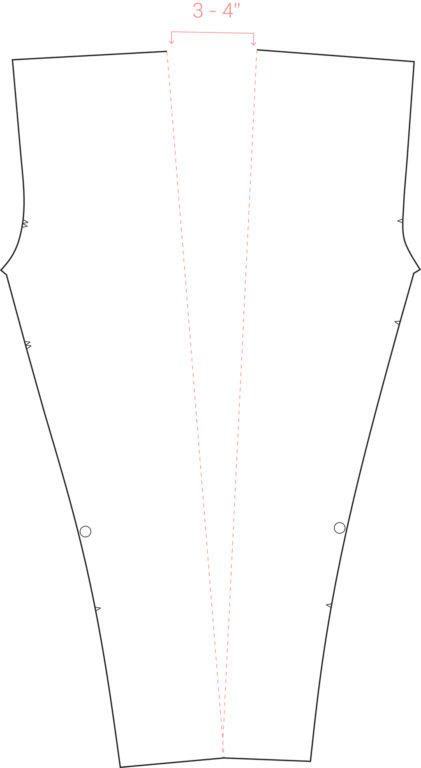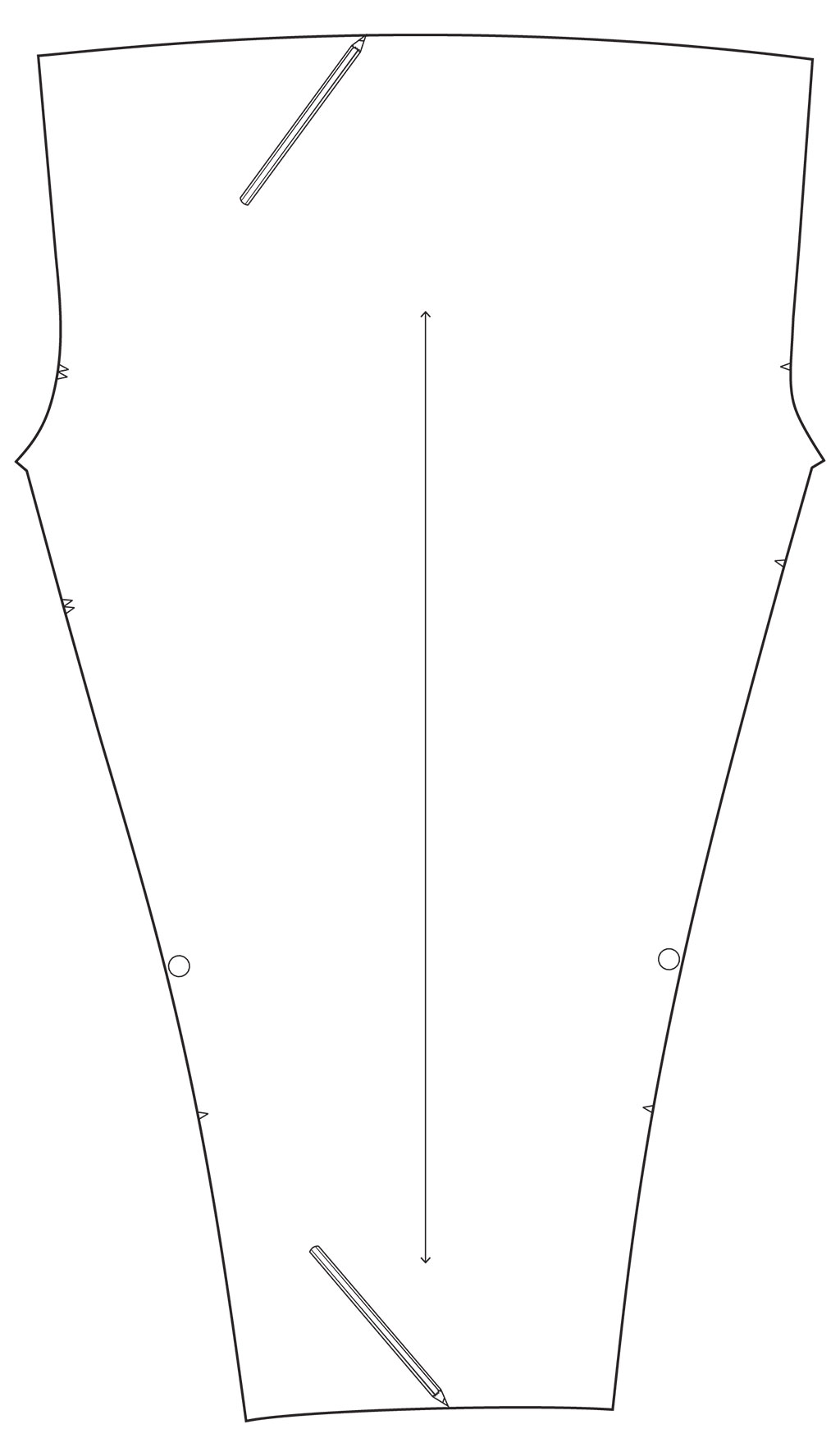 Add Stirrups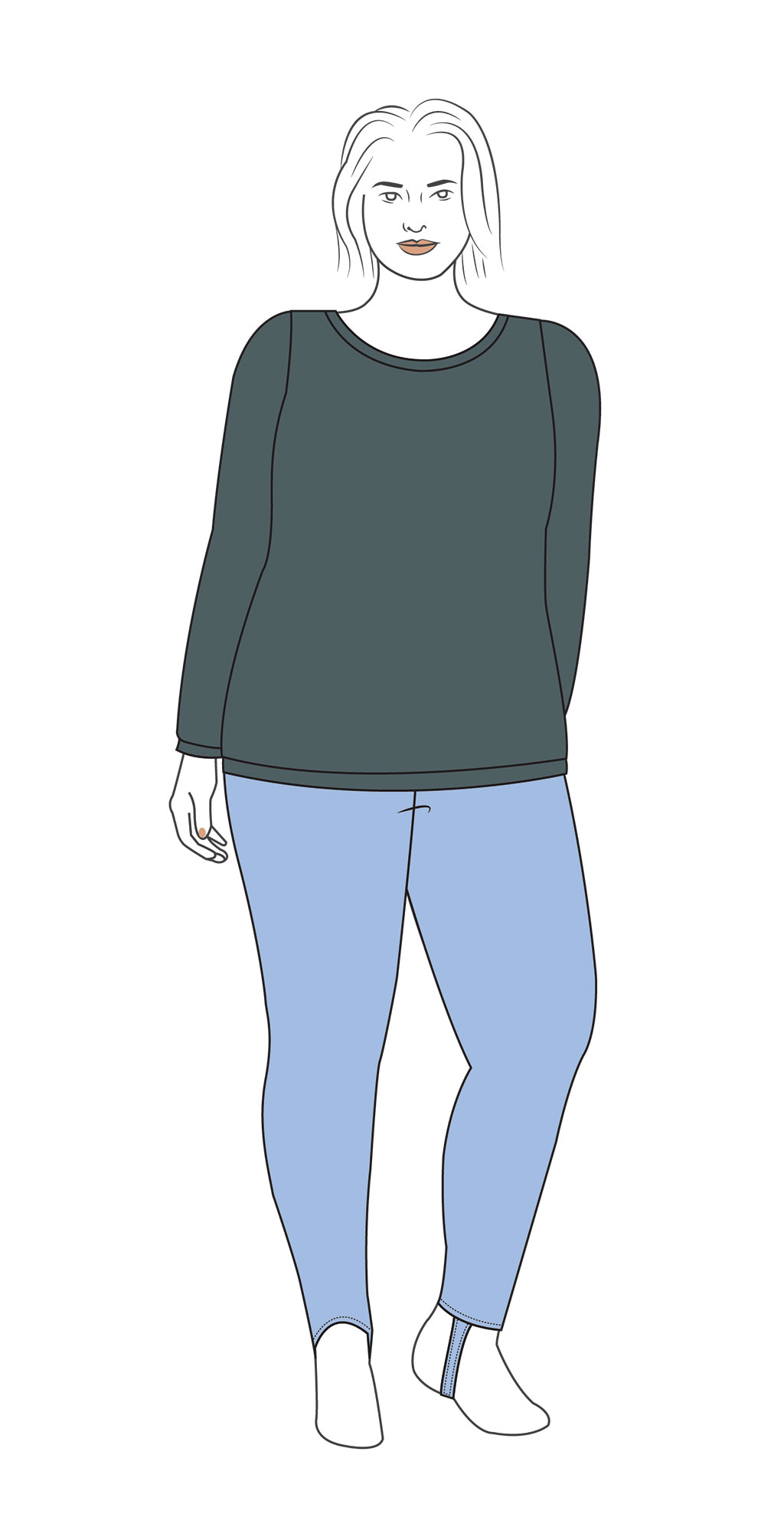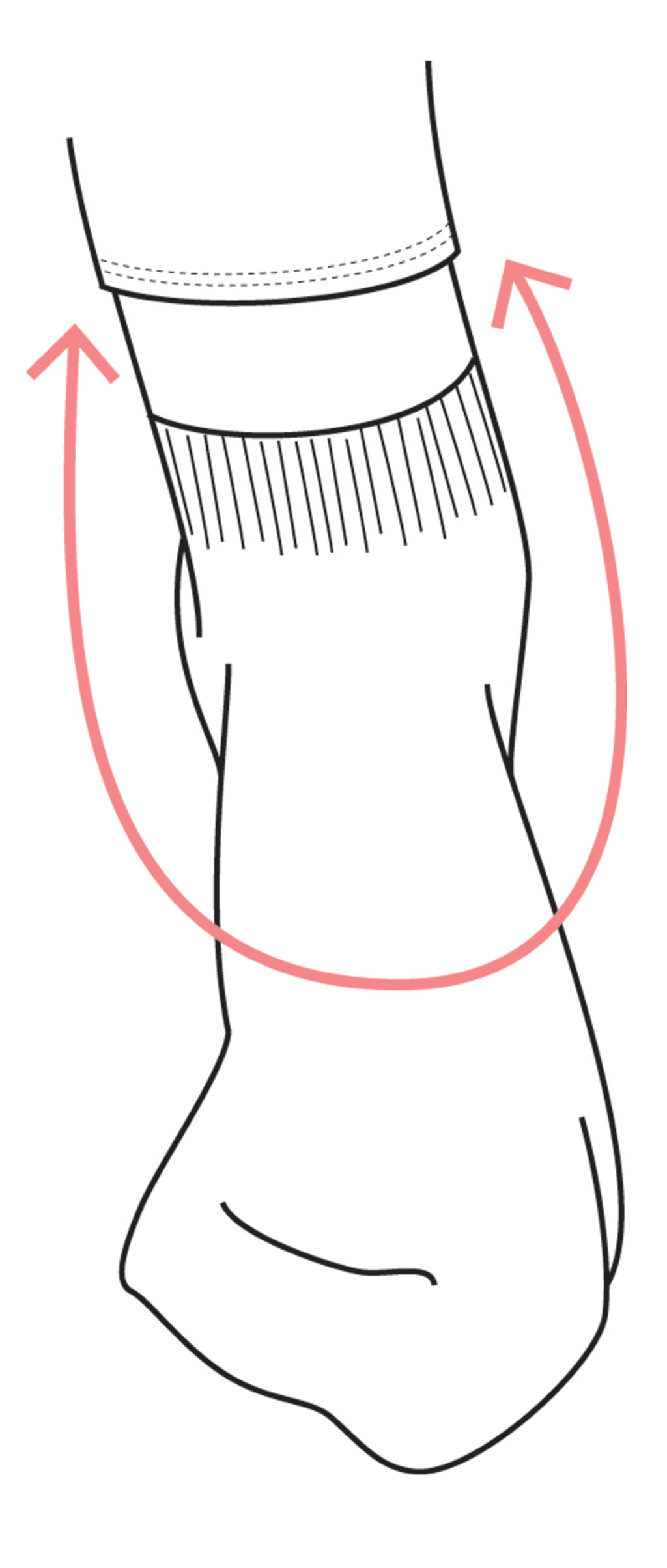 Step | 02
Make a rectangular pattern piece that is the length of the measurement from step 1 by 2-3" wide.
Step | 03
Mark this piece as the "stirrup" and "cut 4 self."
Step | 04
When assembling the pattern piece, with right sides together, sew two stirrup pieces together along the long edges. Turn the stirrup right side out.
Step | 05
Attach the stirrup to the finished leg opening hem at the side and inseam. Repeat for the remaining stirrup pieces.