Contributing Writers

Haley Glenn
Haley doesn't just want to design clothing you'll love to wear, but clothing you'll love to sew. With a background in both design and teaching, she combines her talents to imagine patterns with thoughtful details that build your skills as you sew.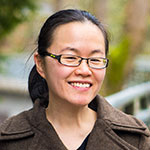 Jessica Yen
Jessica first started sewing (doll) clothing 27 years ago. She currently splits her creative energy between writing, sewing, and writing about sewing. You can find more about her at www.jessicayen.com.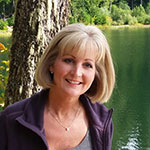 Karleen Huggins
Karleen wants to keep the tradition of sewing alive. She runs Sewing Studio, an online fabric shop that ships you tried-and-true classics along with the newest fabric trends.

Meg Stively
Meg is here to help you. As the managing editor for Seamwork and the smiling face behind our social media, she loves to talk to you about how much fun it is to sew your own wardrobe.

Saki Jane
Saki Jane has been sewing for over two decades, with a background in fashion and bridal design. Now, she finds pleasure in crafting her own wardrobe and sharing the joy of sewing with others through workshops and tutorials. You can find her work on Instagram and at her blog at www.sakijane.com.

Taylor Pruitt
Taylor has an eye for design, photography, and fabric. As the Art Director for Seamwork and Colette, she loves to tell a visual story with our patterns each month.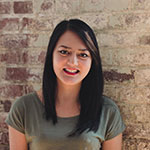 Wallis Smith-Owens
Wallis is a patternmaker here at Seamwork, and she loves to see what you make from the patterns she drafts. When she's not sewing, she's fostering dogs, so you'll most likely find her running around with her rescue golden retriever and gang of foster pups.
---
Credits
Staff
Amy Alan | Technical Editor
Chelsea Eisenberg | Technical Illustrator
Farrah Dodson | Graphic Designer
Haley Glenn | Designer
Hannah Friesen | Sample Sewer
Kathleen McDonald | Sample Sewer
Kenn Wilson | Director of Operations
Meg Stively | Managing Editor
Robin Ives | Pattern Development Manager
Sarai Mitnick | Chief Executive Officer
Taylor Pruitt | Art Director
Wallis Smith-Owens | Patternmaker
Photography
Beth Level | Hair and Makeup
Chelsea Eisenberg | Wardrobe Assistant
Crosby Pitner | Model
Haley Glenn | Stylist
Taylor Pruitt | Art Direction/Photography
Special Thanks
A special thank you to Sewing Studio for the rayon and cotton linen for the Quince robe and the bamboo knit for the Brit dress!