Build Your Wardrobe with the Kenzie Skirt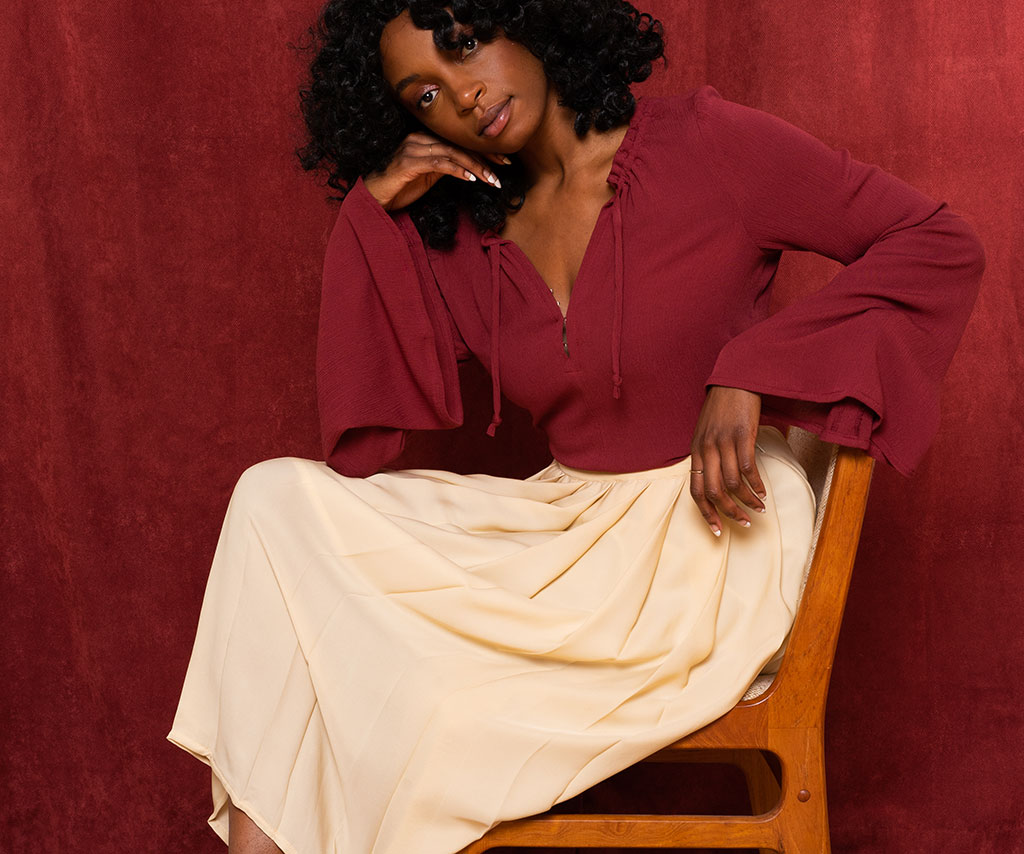 A classic pleated skirt is a wardrobe staple. With simple construction, the Kenzie skirt will help you master the art of pleating.
Featuring knife pleats, a fitted waistband at the natural waist, and a hem that hits below the knee, Kenzie works best in medium-weight woven fabrics. You can keep it breezy for summer by choosing rayon, linen, or chambray, or get started on a fall layer with wool suiting or flannel.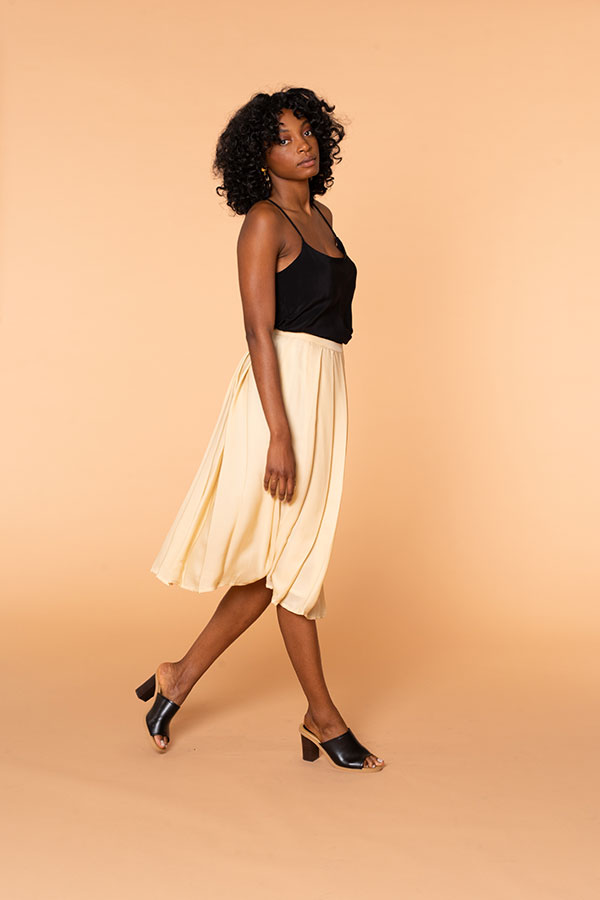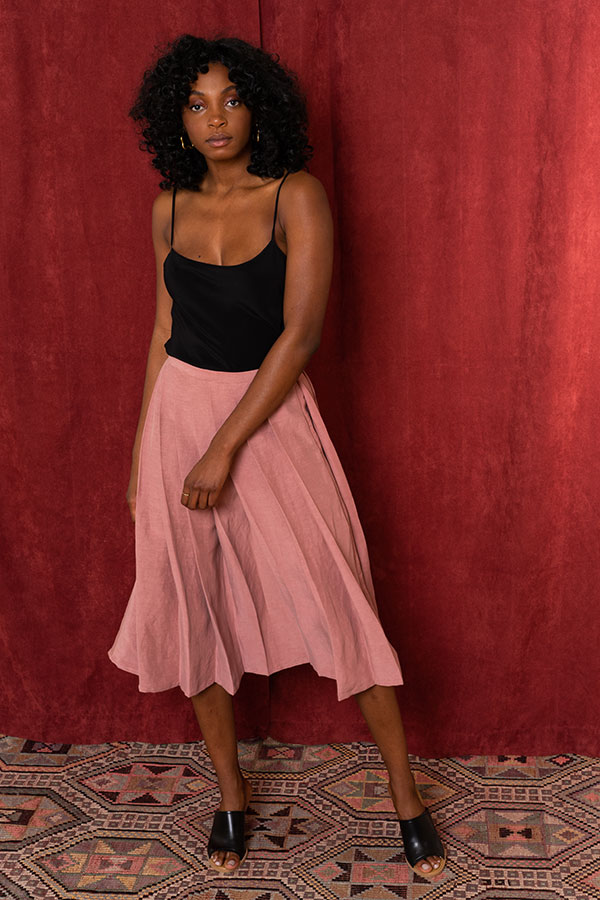 Maya is wearing a size 2 Kenzie skirt, lengthened by 3". Her measurements are 33", 26", 36 1/2" and she is 5' 10".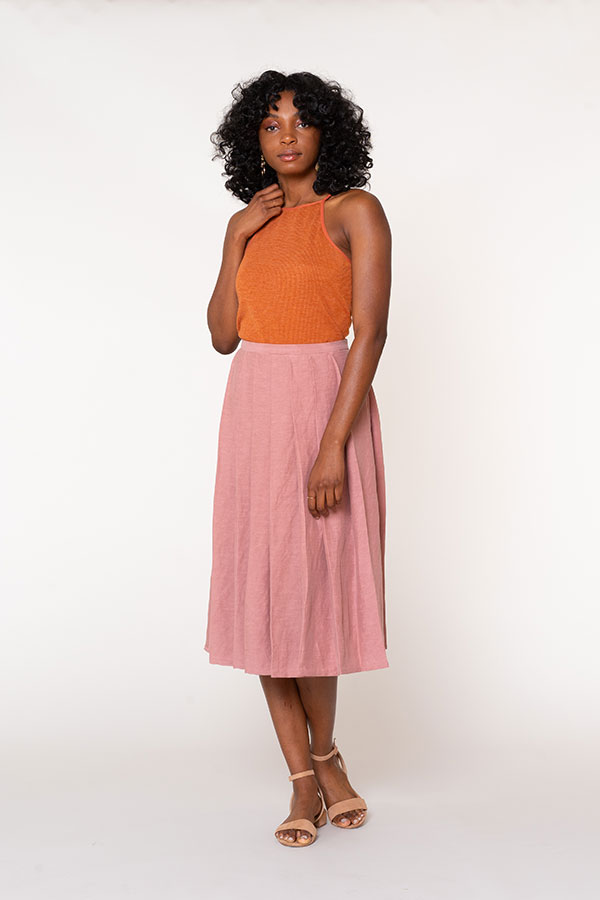 Learn How to Customize the Kenzie Skirt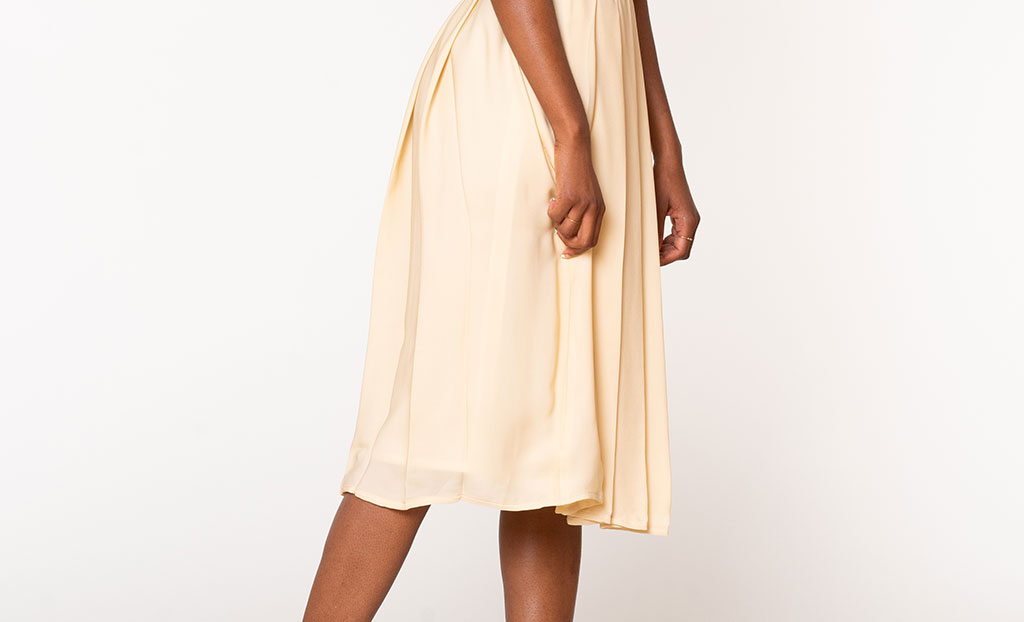 This month, we walk you through three pattern hacks for the Kenzie Skirt.
Shop for Fabric
When picking a fabric for the Kenzie skirt, think about the weather. If it's warm outside, choose something lightweight with a bit of body, like rayon challis or chambray. These fabrics will pleat nicely and have enough weight to keep the silhouette. Does this mean you can't use something sheer for a ballet-style skirt? Of course not! Just take your time when sewing so your pleats sit straight.
If it's cool outside, opt for fall favorites like wool suiting and flannel. There's no reason why this skirt can't be sewn year-round.
Love the samples in this month's issue? Here is where we sourced the fabric.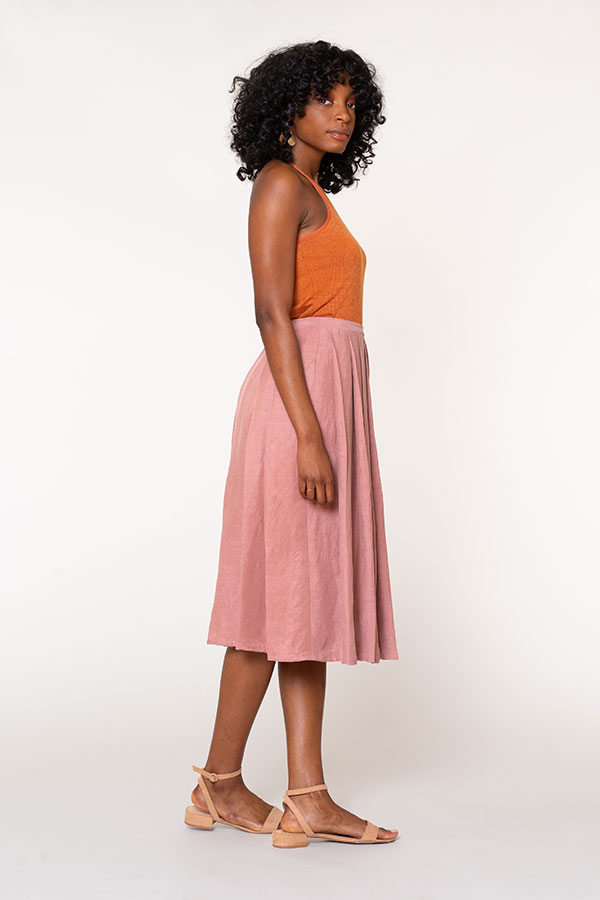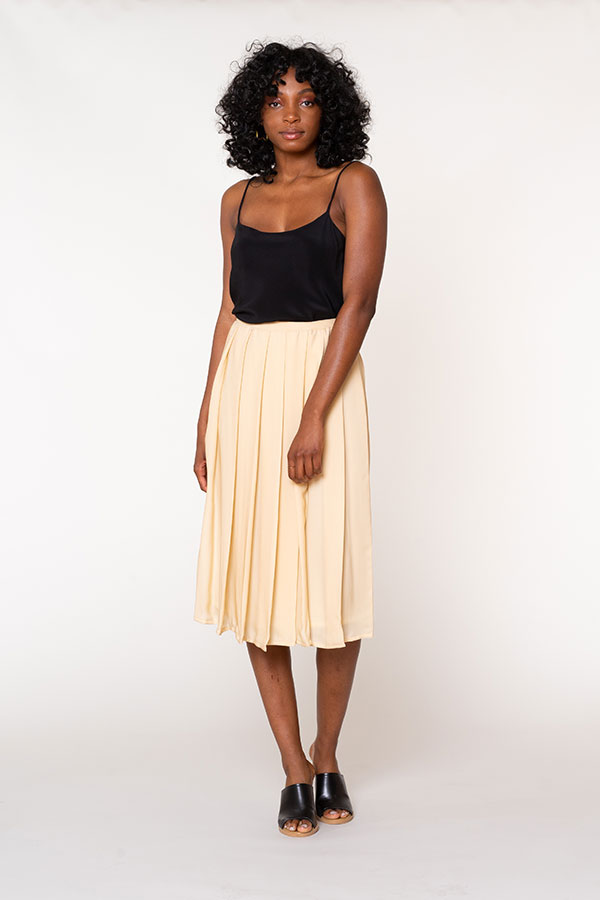 Get the Perfect Fit
Kenzie pattern details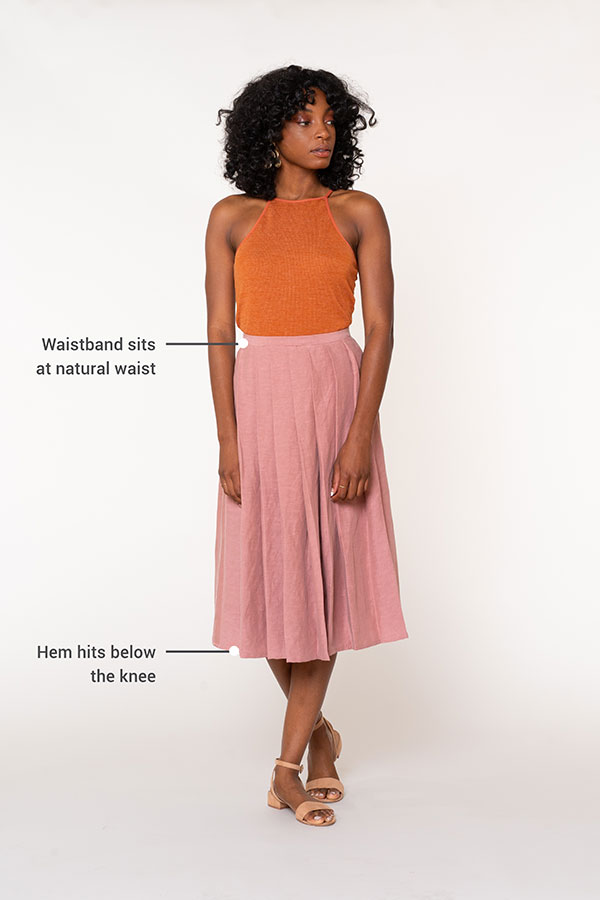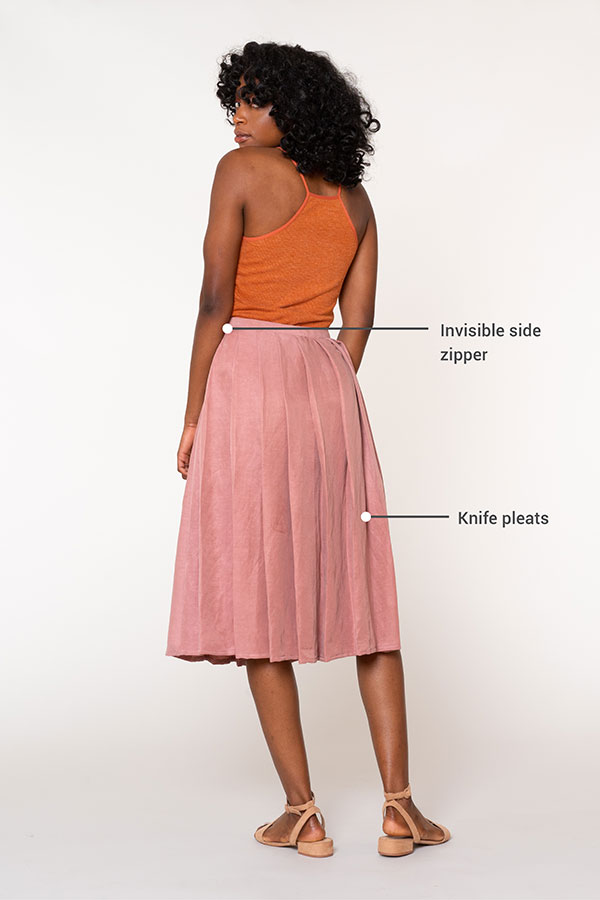 Sizes 0 – 16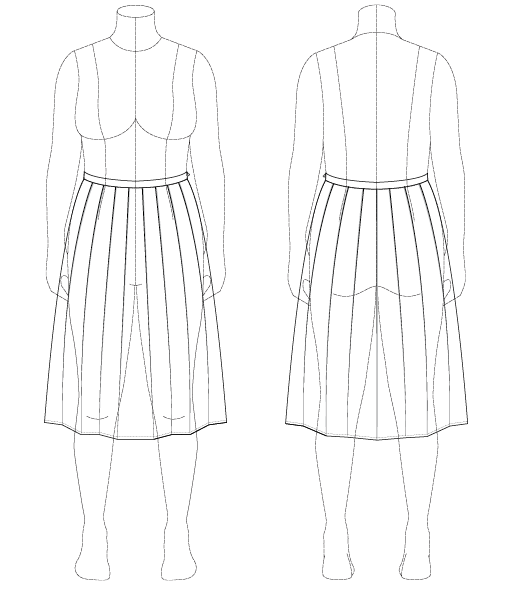 Sizes 18 – 26