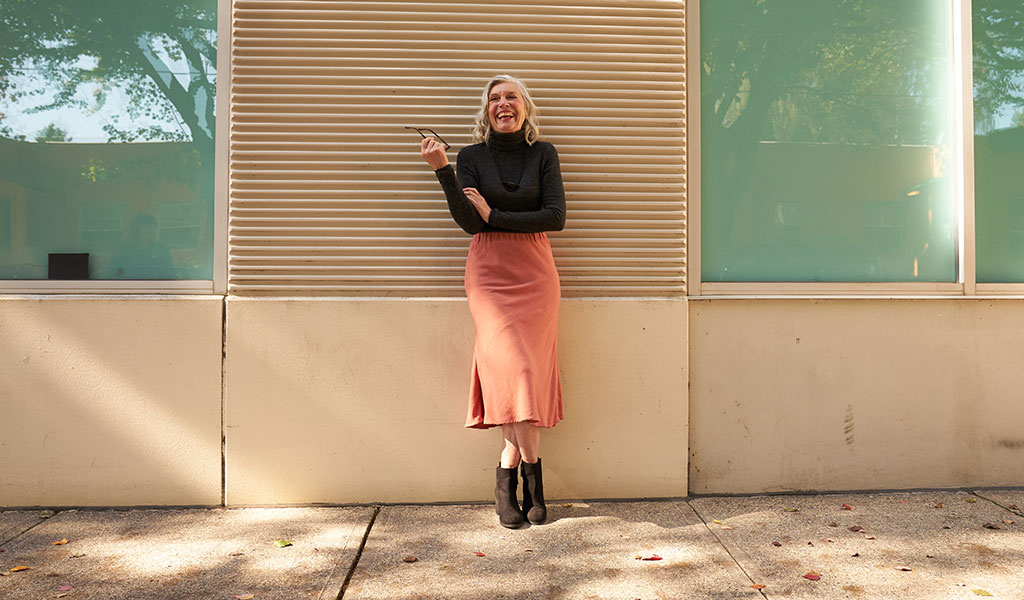 Build Your Wardrobe with the Dezi Skirt
If you're looking for an easy-to-sew, stylish skirt with a unique silhouette, meet Dezi! This fluted, midi-length skirt is cut on the bias and features an elastic waistband and diagonal seam across the middle.
The fluted silhouette looks best sewn in lightweight or medium-weight fabrics, like, linen, chambray, and rayon challis.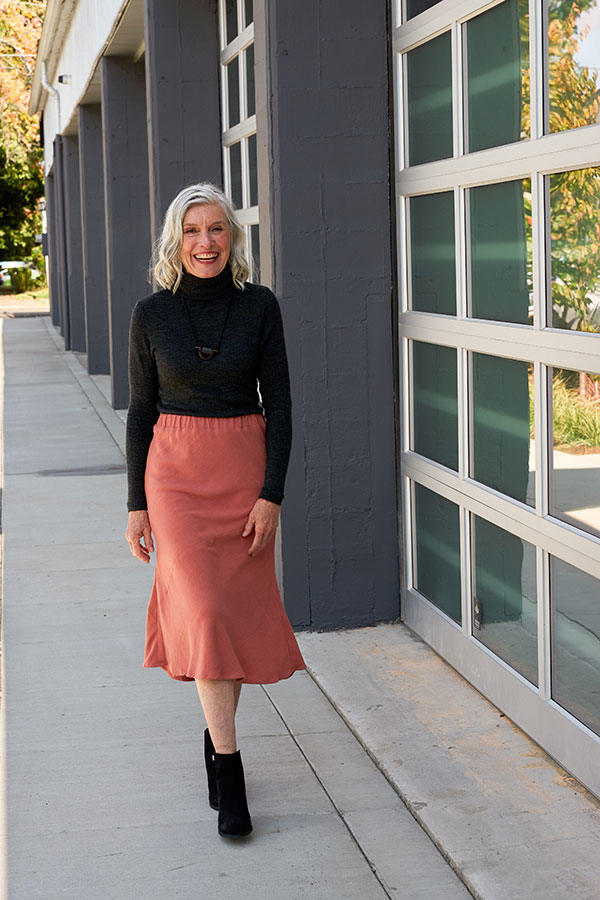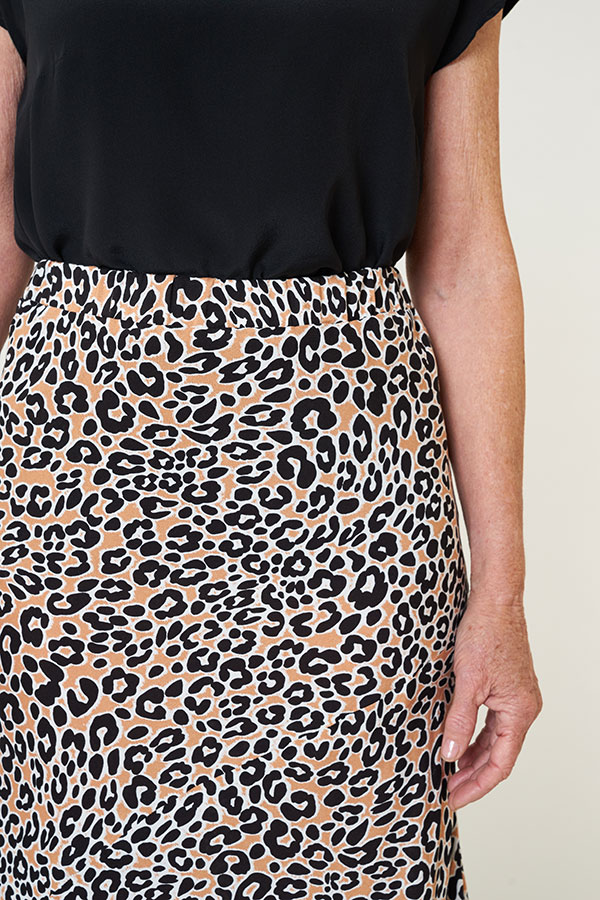 Michele is wearing a size 6 Dezi skirt. Her measurements are 34", 28", 38 1/2" and she is 5'6".
Learn How to Customize the Dezi Skirt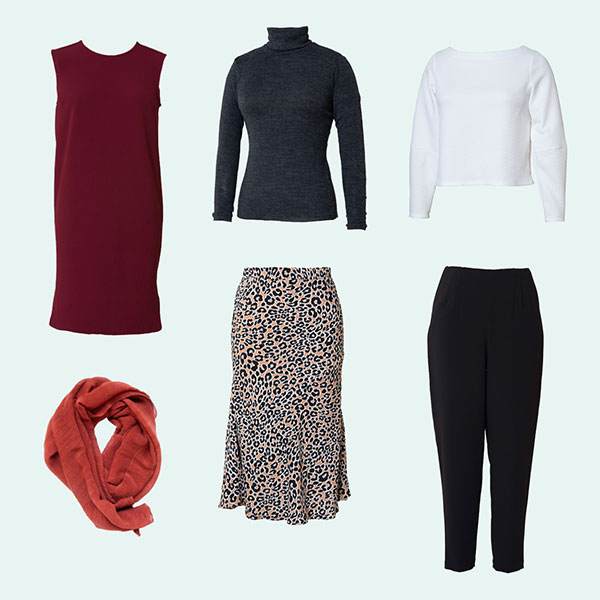 Wondering what to pair with the Dezi skirt? Get inspired by this month's Seamwork Style Travel Capsule.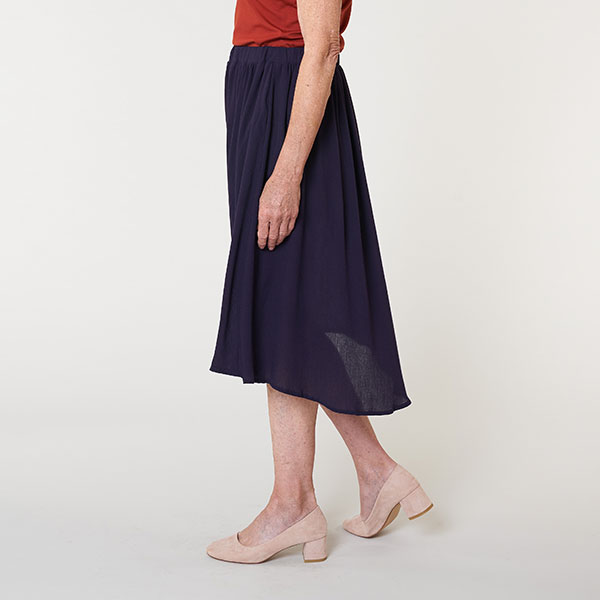 This month's member bonus turns Dezi into a gathered skirt with pockets and a curved hem.
Shop for Fabric
Since the Dezi skirt has a fluted shape, you can play with its silhouette. Choose lightweight fabrics such as linen or rayon challis for a bit more swing. Or pick medium-weight fabrics such as silk noil or a lightweight chambray for a more fluted shape.
Love the samples in this month's issue? Here is where we sourced the fabric.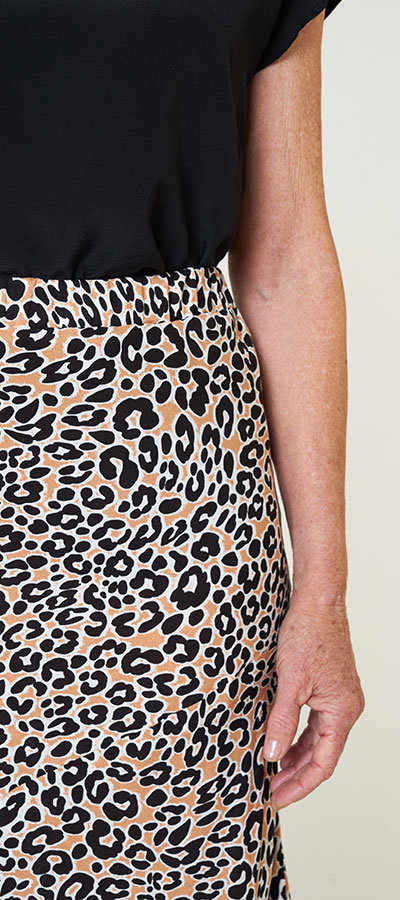 Mod Leopard Rayon Challis from Stonemountain & Daughter Fabrics.
Mora Slub Viscose Linen Blend from Stonemountain & Daughter Fabrics.
Rayon Crepe in Navy from Fabric.com.
Get the Perfect Fit