Here at Seamwork, design can mean a few things. We release new pattern designs every month, but we also need to design graphics and web pages—and we need to code everything, so it's all ready for you to use with the click of a button.
So who does all this behind-the-screens magic? The art and operations crew!
---
Meet the Art Team
Our team is a dynamic duo—we are one part graphic designer and one part UX designer. Together, we create the visual compositions that support Seamwork as a brand and experience. This past year we created an updated design aesthetic that incorporates geometric shapes and silhouettes of sewing pattern pieces to create dynamic graphic compositions that reflect the fun, modern style represented by Seamwork. You'll notice we've revamped our color palette and refreshed all of our graphic elements on everything from the magazine to the website.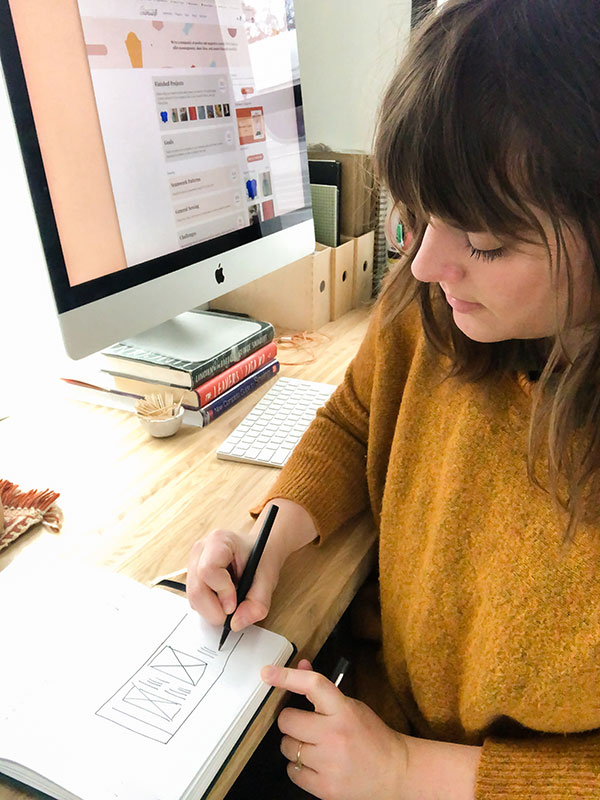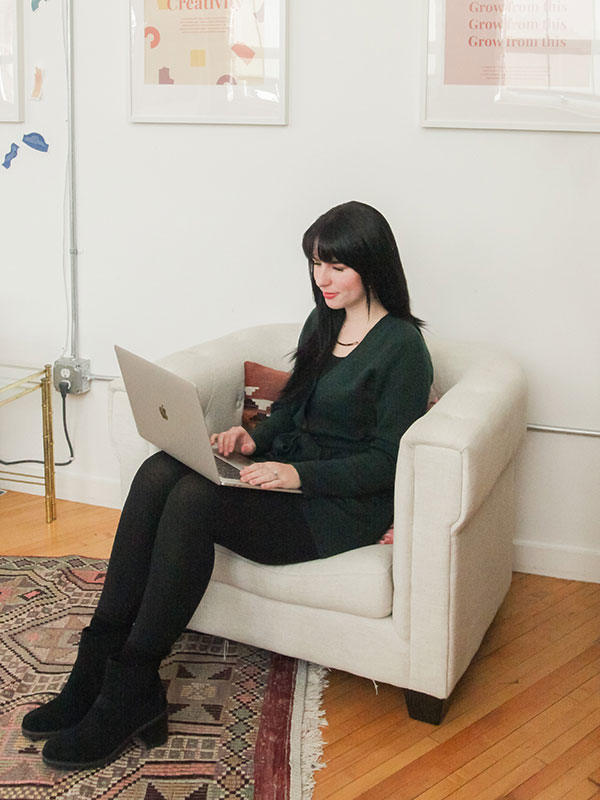 Ever wonder what it's like to work as a graphic designer? Our process changes organically based on the project at hand, but for the most part, our design process is as follows:
1. Consider the Seamworker: Before we get going on the design portion of a project, we consider how it will be used and seen by Seamworkers like you! This prevents us from getting tunnel vision when working on a project and helps ensure that we are being open-minded from the start in order to provide the best possible experience with what we create.
2. Sketch it out: Sketching helps us get all our ideas quickly flushed out on paper. It helps get the creative juices flowing and also keeps us from forgetting things! It's fun to look back at these after finishing a project to revisit how it all began.
3. Create digital wireframes: This is where our design software comes into play. A wireframe is essentially a rough digital mockup of a specific design direction. Creating these without getting nitty-gritty about details helps us figure out what is working and what is not working from a general layout perspective.
4. Design compositions: After we've chosen a few ideas from our wireframes, we usually develop two or three flushed out design compositions that differ from one another to make sure we are exploring all of our options. This is the really fun part! During this step, we experiment with everything from type, to color, and imagery. You might think of designers as painters working on a canvas. Only in our case, our mouse is our brush, and our screen is our canvas.
5. Share with the Seamwork team: We love to get feedback from the rest of the Seamwork team on our projects. Once we've completed our comps, we present them to our peers and pick the best option to move forward with.
6. Refine refine refine: The refining process is where all the nitty-gritty comes in. We make tweaks based on our peer feedback until we get our project looking just right.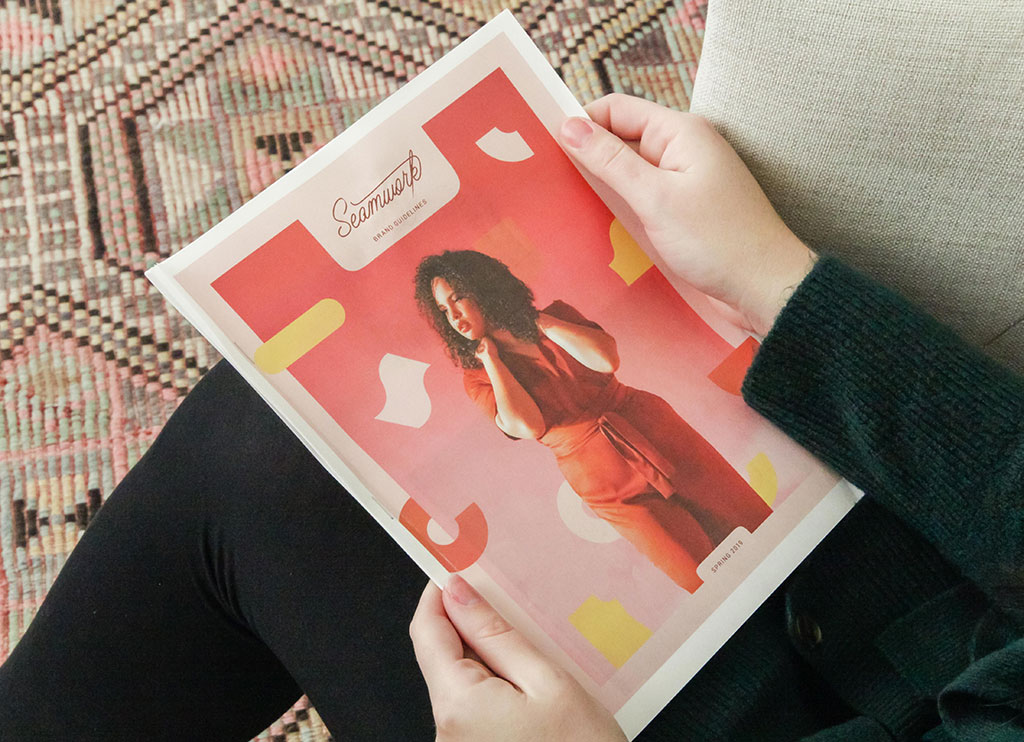 And there you have it! As the visual designers behind Seamwork, our mission is simple: to design visuals that make your journey with Seamwork engaging, fun, and inspiring, so that you feel empowered to sew and share your experiences with us.
---
Q&A with the Director of Operations
If you've followed Colette over the years, you'll recognize Kenn, Co-founder, and Director of Operations. He's a team within himself, coding our websites, hunting bugs (of the digital kind), and ensuring that Seamwork as a whole is working smoothly, especially on the first of the month when you all log in to check out the new patterns.
Kenn's pretty busy, so we sat him down for a quick Q&A!
What does a day in the life of the Director of Operations look like?
A little of this, a little of that. Most of my time is spent working on the Seamwork websites, ensuring everything is working properly, adding features, and fixing problems. I also keep an eye on customer service, handle the bookkeeping, and lots of other behind-the-scenes stuff that makes the company run.
What would Seamworkers be surprised to know about the behind-the-scenes operations of Seamwork?
There's only one person managing all our websites. I have great UX and design support from the Art Team, but all of the development is done by me alone.
You've done some sewing over the years! What's your favorite thing about working among people who sew?
I've sewn a Negroni and a Cooper bag, but that's about it. I appreciate the creativity and hard work that goes into both creating patterns and the act of sewing itself, and I always enjoy seeing what everyone else in the office is making for themselves.
Do you have a favorite website error to fix?
Is this a trick question? On the one hand, I like fixing any errors, because it means something that wasn't working correctly before is functioning properly now. On the other hand, fixing problems is not as enjoyable as creating new features or making improvements in performance or efficiency. But that said, fixing problems gets priority.