We all make mistakes when we sew. These mistakes can end in tears, a few curse words, or tossing a project in the bin, but we still find ourselves back at our machines, trying again.
The great thing about making a mistake when you sew is that you also often learn a lesson. Here are some sewing bloopers from the Seamwork community, and some lessons learned.
We keep them anonymous to keep your secrets safe. Just remember, you aren't the only one who has sewn your sleeves backward!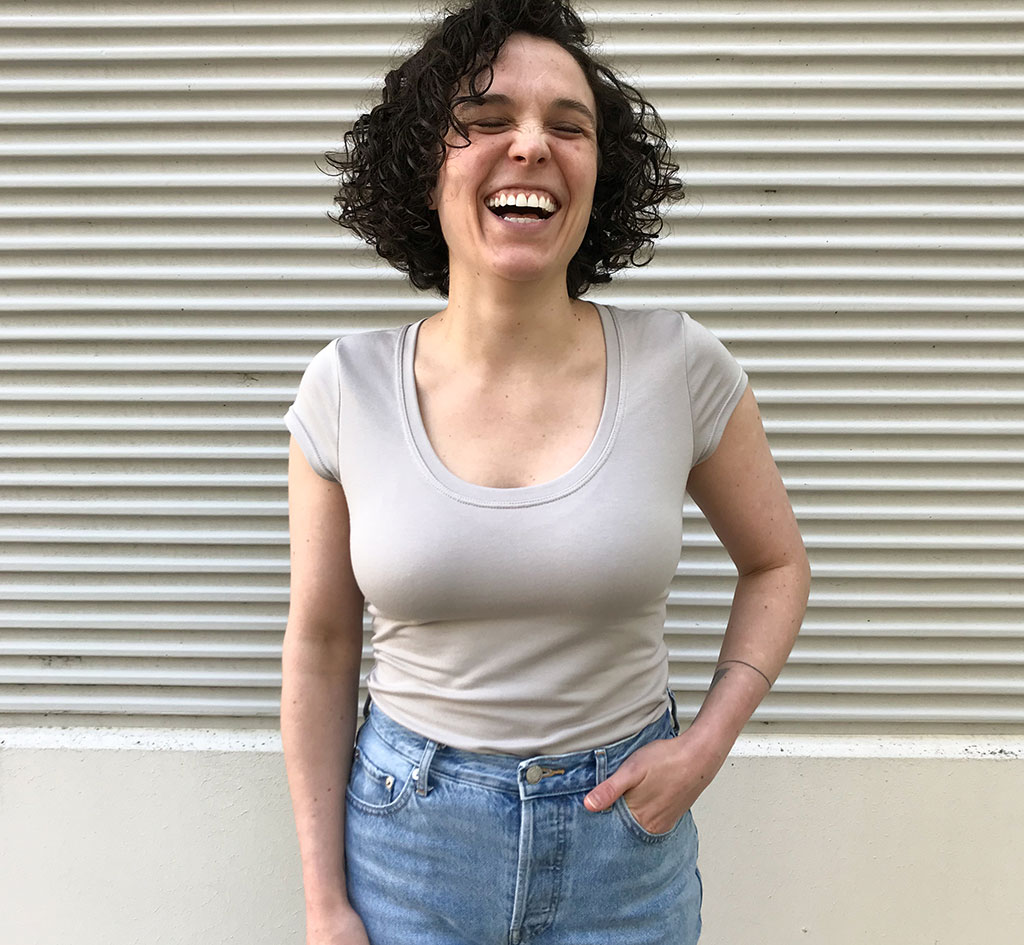 ---
It's the Little Things
"I made a shirt dress with a full skirt and it had patch pockets. I had cut the pockets on the bias to match the bias of the skirt portion and worked and worked to get them to match and stitched them onto the skirt front. When the rest of the dress was assembled, my pocket openings were facing down."
"Of course, I was adding snaps to my jacket cuff before I attached the lining. I was pressed for time, I was showing my jacket in my tailoring class the next day. I put the snap incorrectly, I pulled the snap off and dropped it. I couldn't find it, so I just grabbed another one. Next day, I was showing the jacket and I found the lost snap. It was inside the CUFF! Still there!!"
"My sister hand sewed the hem of her pants to the pajama bottoms she was wearing."
---
Take it Ease-y
"I sewed a shirt and it was about 4 inches too small in the bust. I emailed the designer a bit upset—it was designed for knits, and I was using a woven. Felt pretty silly when I apologized."
"I attempted to make my husband boxers when I was first learning to sew. They turned out teeny tiny & he couldn't even get one leg into them."
"I tried creating my own pj bottom pattern for my nephews looooong legs. The top opening was big enough to fit me AND my sister in. We each could stand in a leg."
"Yes, as a matter of fact, I DO have 2 left legs."
---
Watch Those Scissors
"My first pair of trousers—Colette Juniper—was almost complete when I decided to use my brand-new rotary cutter to clean up some fraying seams and sliced right through the front pocket. Pants ruined. :( So not funny at the time, but later they became a set of cocktail napkins we now affectionately refer to as the 'pant-kins.'"
---
I Meant To Do That
"Yes, as a matter of fact, I DO have 2 left legs."
"At one time I didn't have a sewing room and my machine sat on a desk at a window in my living room. Strangers saw it and knocked on my door asking me to mend garments. It turned into a part time job!"
"As a teenager (16) I sewed my boyfriend a jacket. I had just learned how to sew gathered sleeves. I sewed his jacket with gathered sleeves. He wore it and his grandmother asked him why was he wearing a girl's jacket? Of course I had to correct my mistake. That was my first major alteration."
---
Safety Lessons
"I don't know if it's funny, but I learned to stop sewing over pins pretty quick after having one shoot out and hit me right below the eye!! Safety first my fellow Sewists!"
"When I was about ten I sewed right through my finger. I was scared Mom would take away sewing machine rights so I totally down-played that boo-boo and made sure I didn't even squeak, just removed the needle, asked for a band-aid and carried on. Hooked (literally) from a young age."