Contributing Writers

Chelsea Miller
When she isn't pattern hacking, Chelsea is drawing step-by-step pattern instructions in Illustrator. As the Technical Illustrator here at Seamwork, she loves to make our instructions easy to follow and fun to read.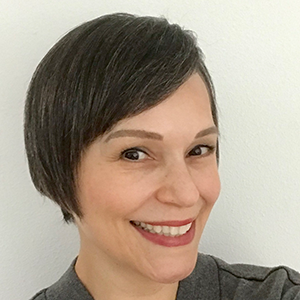 Denise Archer
Denise Archer has been sewing since she was 15 years old when she created magic from Issey Miyake patterns and her mother's Singer treadle. Denise's personal garments and projects can be found @pimp_slapped.

Farrah Dodson
As the Graphic Designer here at Seamwork HQ, Farrah helps us capture the magic of sewing through graphic design, creating our brand identity and making sure that each issue of Seamwork looks perfect.

Haley Glenn
Haley doesn't just want to design clothing you'll love to wear, but clothing you'll love to sew. With a background in both design and teaching, she combines her talents to imagine patterns with thoughtful details that build your skills as you sew.

Meg Stively
Meg is here to help you get excited about sewing. As the managing editor for Seamwork and the smiling face behind emails and social media, she loves seeing what you're making with our patterns.


Sarai Mitnick
Sarai founded Colette in 2009, and now handles strategy, communication, and creative direction. She is the author of The Colette Sewing Handbook and also hosts the Seamwork Radio podcast.

Wallis Smith-Owens
Wallis is a patternmaker here at Seamwork, and she loves to see what you make from the patterns she drafts. When she's not sewing, she's fostering dogs, so you'll most likely find her running around with her rescue golden retriever and gang of foster pups.
---
Credits
Staff
Amy Alan | Technical Editor
Areta Litwin | Sample Sewer
Chelsea Miller | Technical Illustrator
Farrah Dodson | Graphic Designer
Haley Glenn | Designer
Brittany Stanton | Sample Sewer
Kenn Wilson | Director of Operations
Meg Stively | Managing Editor
Robin Ives | Pattern Development Manager
Sarai Mitnick | Chief Executive Officer
Sienna Parfitt | Content Producer
Taylor Pruitt | UX Designer
Wallis Smith-Owens | Patternmaker
Photography
The Seamwork team sewed, modeled, and photographed this month's patterns while practicing social distancing.