Layering is a simple style tool that can elevate your favorite outfits. Finding the right layers to transition your favorite me-mades into the cooler months can be a bit like piecing together a puzzle. It brings forth a fun opportunity to play with different shapes, sizes, silhouettes, and textures.
Enter the Milo cardigan. This cardigan features a cool, relaxed style that can be easily dressed up or down. Seamwork Style is here to illustrate three exciting ways to spice up your wardrobe with Milo this season.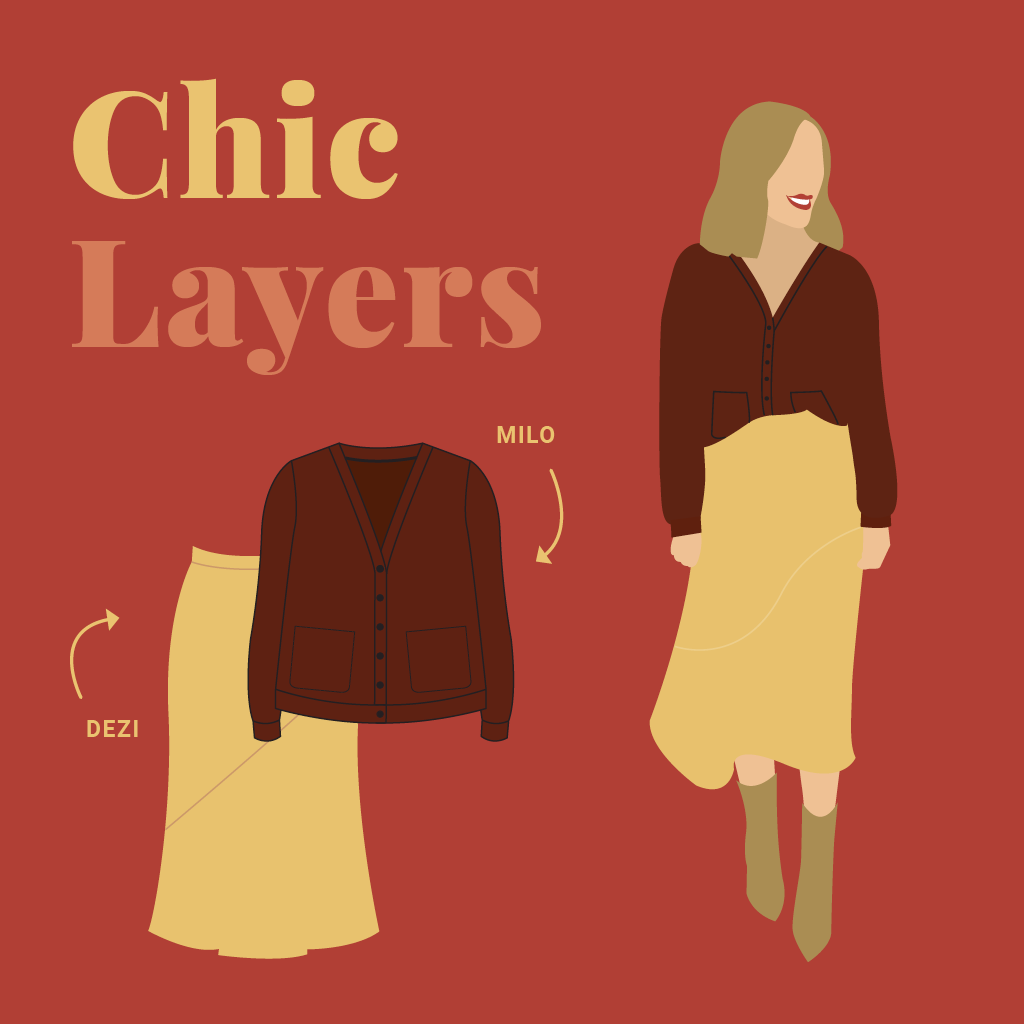 Try sewing up the Milo cardigan in a thicker fabric for a chunkier look, which will contrast beautifully with a flowy, midi skirt like Dezi. Incorporate a French tuck for some additional definition and interest at the waist.
---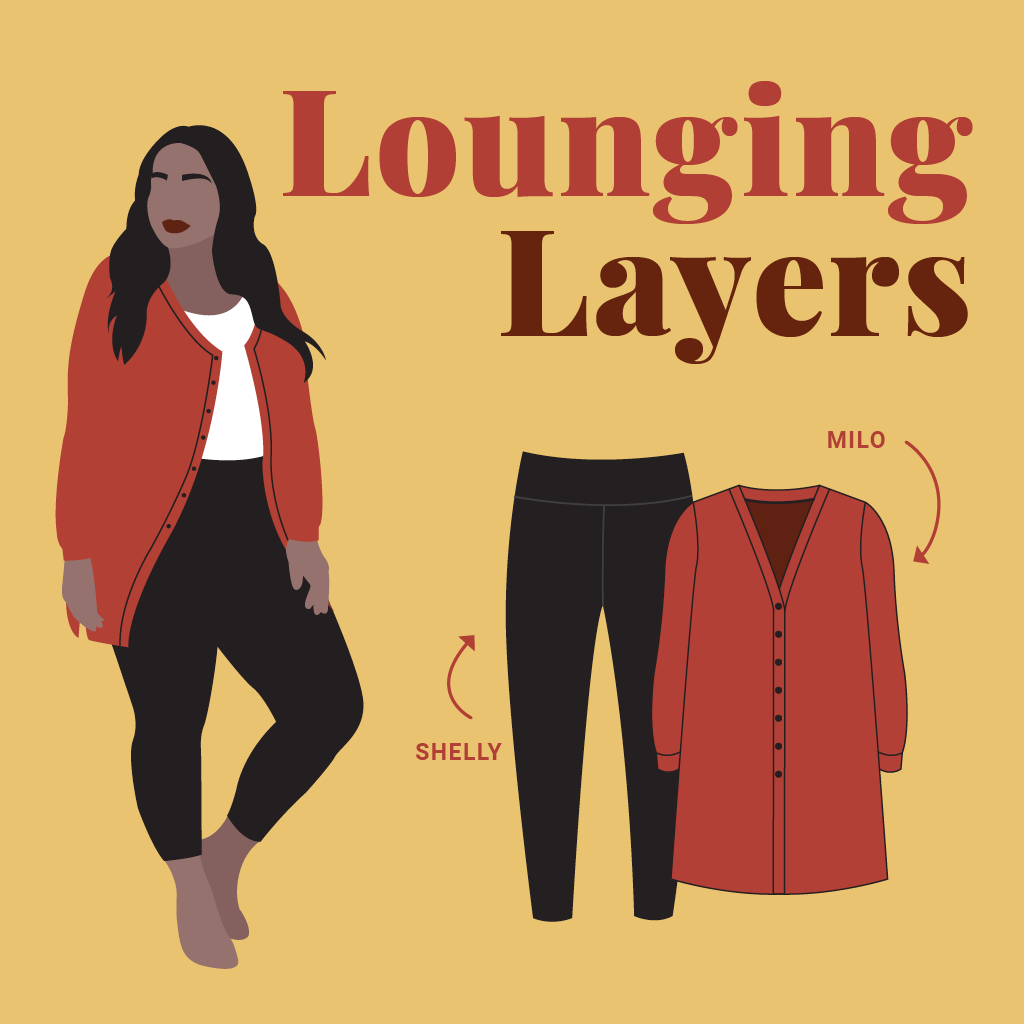 Make the most out of your days at home by staying comfy, cozy, and stylishly put together. In this month's Pattern Hackers article, we teach you how to lengthen Milo and add side vents, which will look great with the Shelly leggings. Layer an oversized tee underneath, and you'll be set to lounge the day away.
---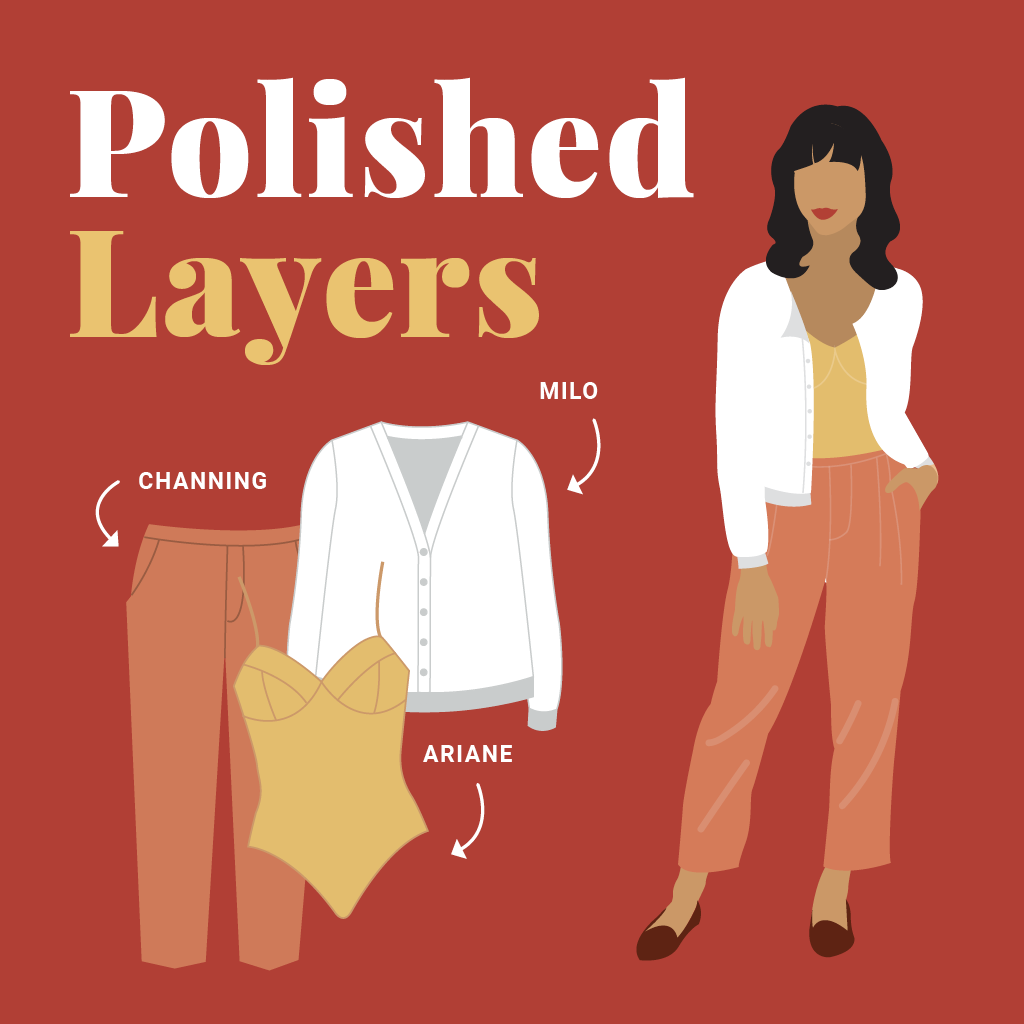 Keep your look streamlined and polished by pairing the Channing pants with the Ariane bodysuit and topping it off with the Milo cardigan.
---