When building a wardrobe, it can be fun to fully embrace the styles and trends of now. However, trends can often distract you from what your true style is at its core. You may find that the trendy pieces that once filled your heart with joy often feel lack-luster after just a few short months.
This month we are throwing it back with Seamwork Style, sharing our favorite oldie-but-goodie Seamwork patterns that have stood through the test of time and trends. These timeless patterns also happen to pair wonderfully with one of our newest patterns, the Baz coat.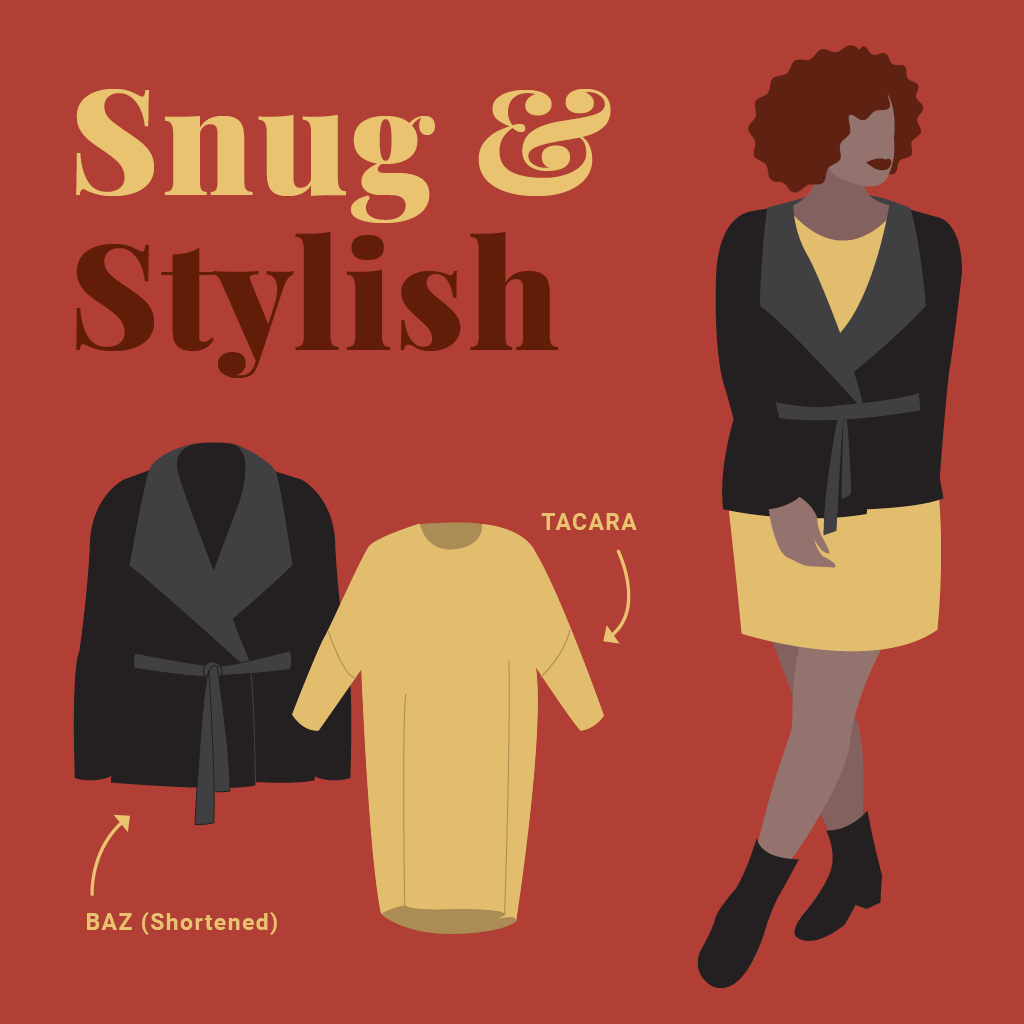 The Baz coat works perfectly for layering over just about any dress, but we especially love the way it looks with the Tacara dress. Tacara features a beautiful cocoon silhouette and hits just above the knee. For added interest and texture, slip on some patterned tights to finish off this look.
---
There is no doubt that one of the top must-have wardrobe staples this season is a midi skirt, which looks super cute peeking out of the bottom of the Baz coat. Why not opt for one that is simple and flowy, like Kenzie. This pleated skirt won't go out of style, and it will teach you some fundamental sewing skills. Tuck in your favorite top, and you will be ready to skip through the falling leaves.
---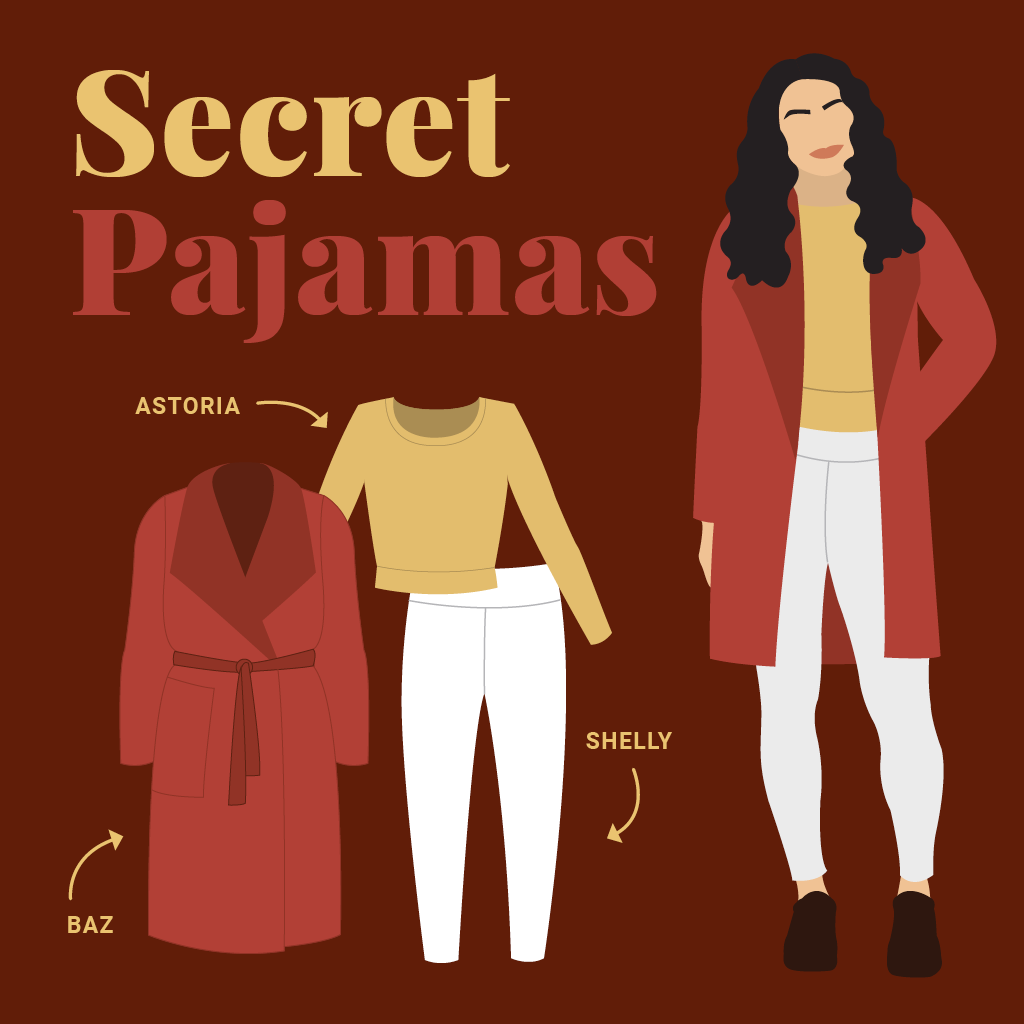 Who doesn't love secret pajamas? Pair the ever-popular Astoria pullover with the Shelly leggings and top it off with the Baz coat. This outfit will keep you comfy yet stylish when you step out for grocery shopping or taking a walk in the park.
---