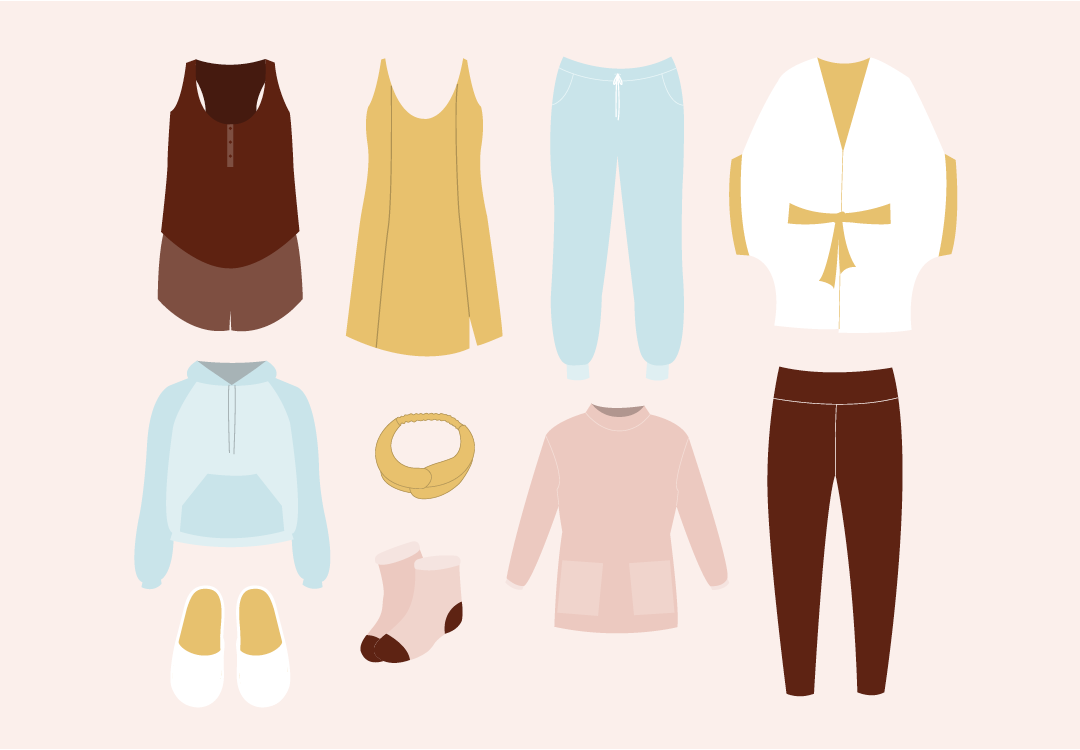 Sewing loungewear can be a powerful form of self-expression as these garments are worn primarily at home rather than in a public setting. Why not take some time for yourself, and nourish your creativity by designing a loungewear capsule wardrobe that embodies what you truly love? This is an opportunity to be playful with your sewing and not put too much pressure on yourself because, more often than not, the main audience for this capsule collection will be YOU!
This month, I am rounding up my favorite comfy Seamwork patterns to mix and match with the new Cal pajama set and Maeve nightgown. Cal is a great two-piece set for spring that will carry you through the summer months as it includes a racerback tank and semi-fitted boxer shorts. The Maeve nightgown also makes a great addition to this capsule because it is the perfect vehicle for layering. Follow along with me as I dive deeper into my favorite loungewear patterns here at Seamwork.
Mix and match these loungewear garments for endless possibilities this season.
Outfit 01:
Cal, Almada, Drew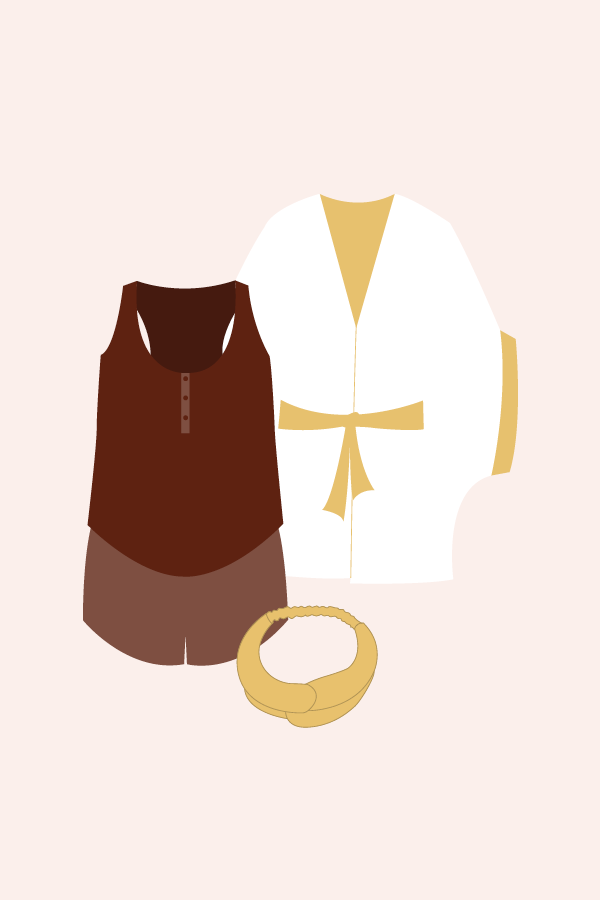 Almada is a lightweight robe that will instantly elevate any loungewear look. Top it off with the Drew headband in a coordinating fabric.
Outfit 03:
Cal, Rudy, Slippers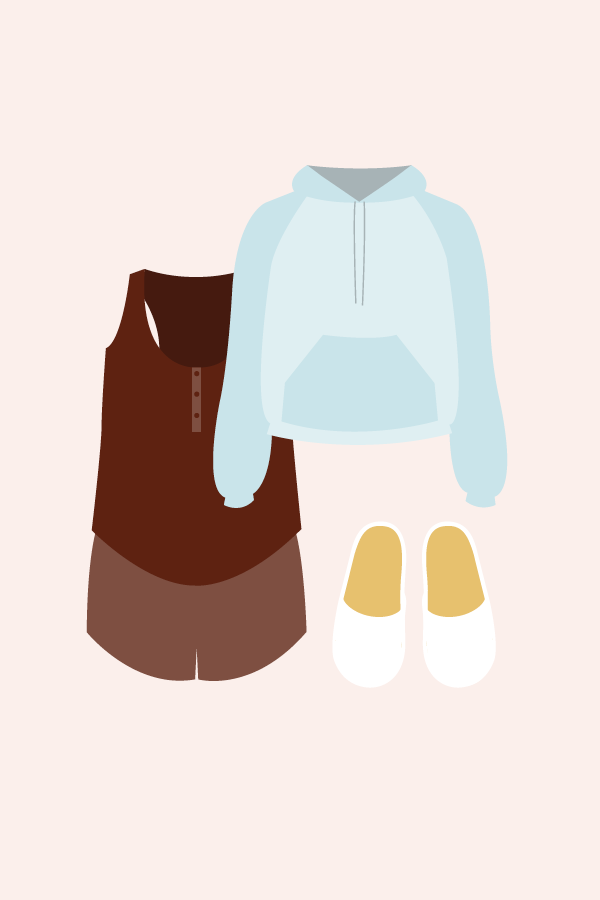 A relaxed, hooded sweatshirt—like Rudy—complements the laid-back style of the Cal set.
Outfit 05:
Maeve, Almada, Shelly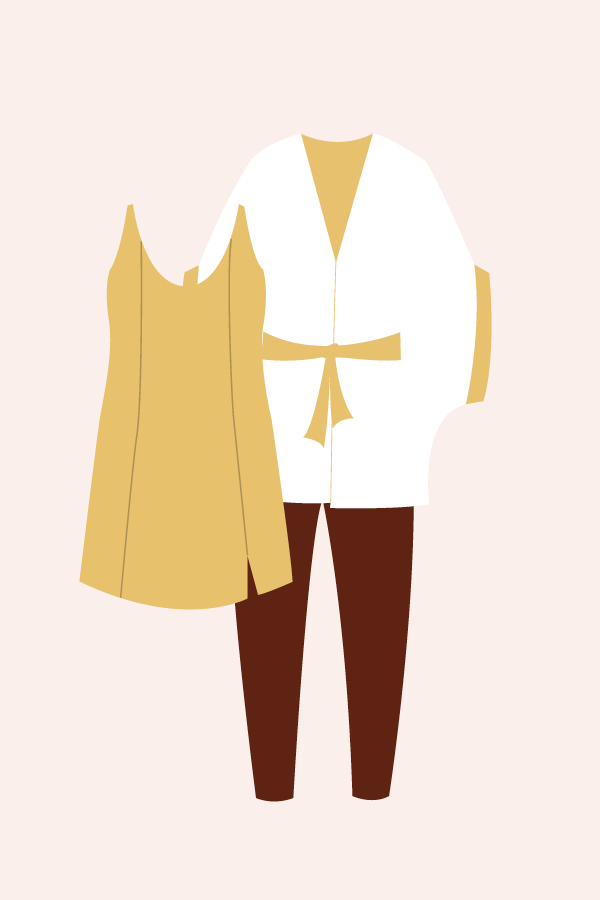 Enter Maeve! Layer this comfy nightgown over the Shelly leggings and top it off with the Almada robe. This unique robe offers plenty of ease for movement and comfort.
Outfit 07:
Maeve, Cal shorts, Slippers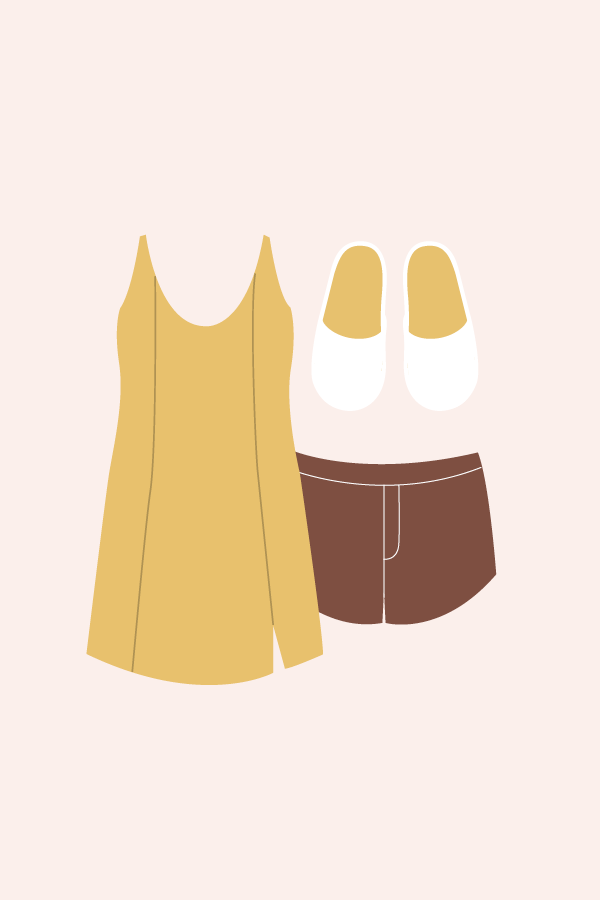 You might find this nightgown more comfortable with the Cal shorts paired underneath for a more secure feel. Cozy up this look with your favorite slippers.
Outfit 09:
Sadie, Shelly, Socks, Drew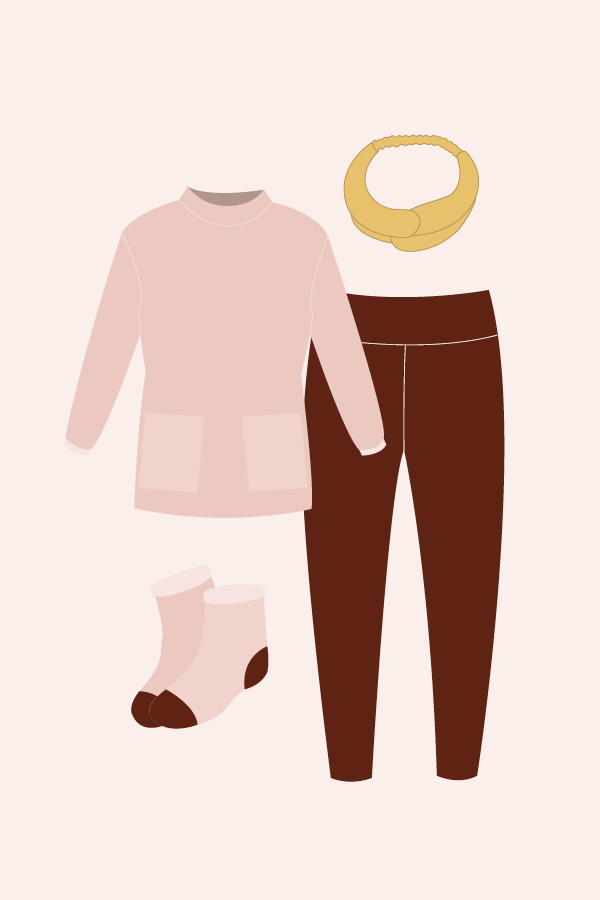 The Sadie sweater is the perfect length for layering over leggings. Complete the ensemble by pulling on your fuzzy socks and popping on the Drew headband.
Outfit 10:
Rudy, Shelly, Socks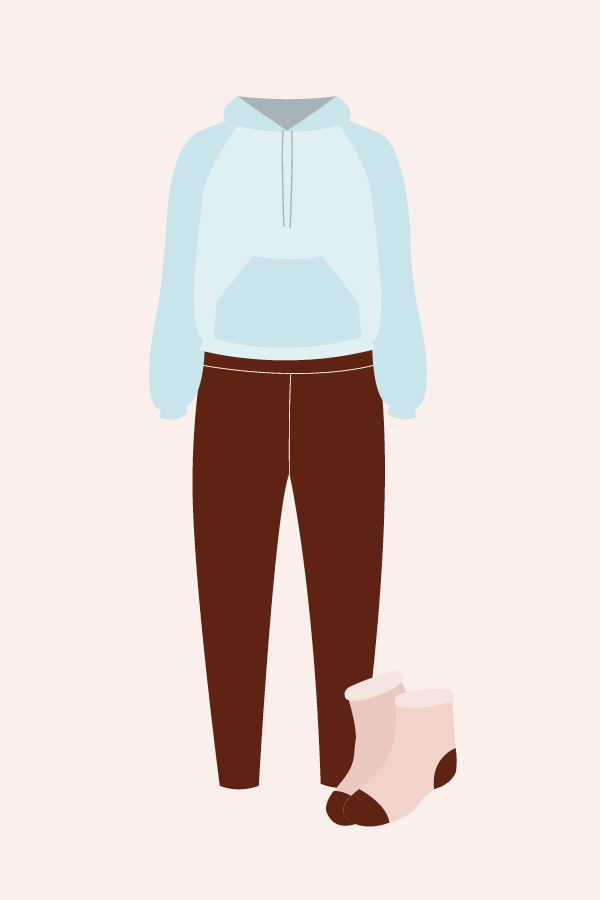 The Rudy sweatshirt also pairs well with leggings for more of an activewear feel. Feel a burst of energy? Just grab a pair of sneakers and ready, set, go!