Have you ever used history to plan your sewing? My name is Jess, and I run a podcast called Woven Threads, where I explore some of the craft, art, and heritage woven through all of our lives.
In this Threads of Time series, I will look at a different moment in the history of fashion here in the UK and focus on the craft exhibited in that particular snapshot in time and use my research to make a garment using a Seamwork pattern. I hope my projects will inspire you to look at the incredible history around us and use it to fuel your own projects.
So far, we have explored Elizabethan embroidery and Welsh tapestries. In this edition, we're going to learn about British wool, which I used to sew up the Jill coatigan.
---
An Enduring Love of Wool
I love wool. It is one of the enduring loves of my life and an integral part of history here in the UK. Wool has been used for warmth for centuries, but when did wool fabrics start to be produced? And what was it used for?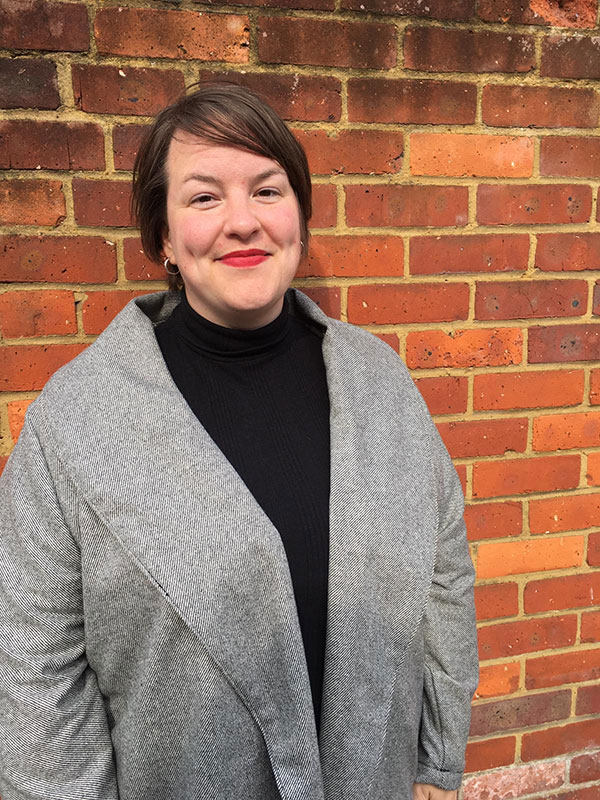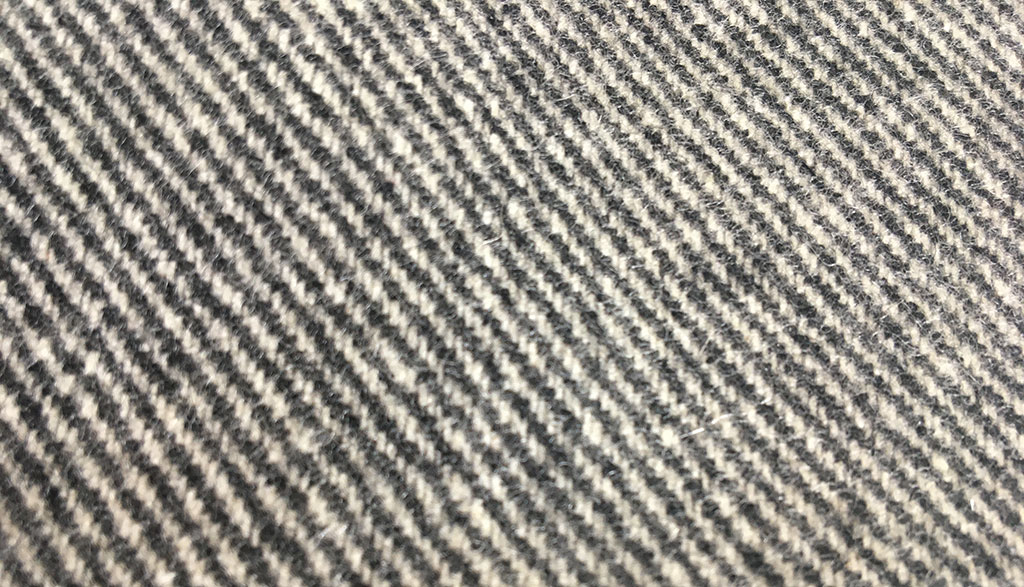 The Medieval Wool Trade
If you want wool, you need sheep. (Read about sheep and the science behind wool here). These cute, fluffy creatures have been living in the UK for a long time, since around 4000BC—they seem to love it here. Even today, the seat in the Houses of Parliament of the High Lord Chancellor is a woolsack, a symbol of wool's effect on the economy.
In the middle ages, wool became a financial commodity and eventually one of the foundations of the British economy. Although the British Isles produced a massive amount of raw fleece, it was mostly shipped off to other parts of Europe to be woven into fabric, specifically Flanders, where the most skilled weavers lived. Only when war forced skilled weavers to emigrate did fabric production begin to take off in England. There was even a law (called a sumptuary law) between 1571-1597 to try and stimulate British wool consumption while maintaining class divides. It decreed that on Sundays and holidays, all males over six years of age—except for the upper classes —had to wear woolen caps or be fined three farthings per day.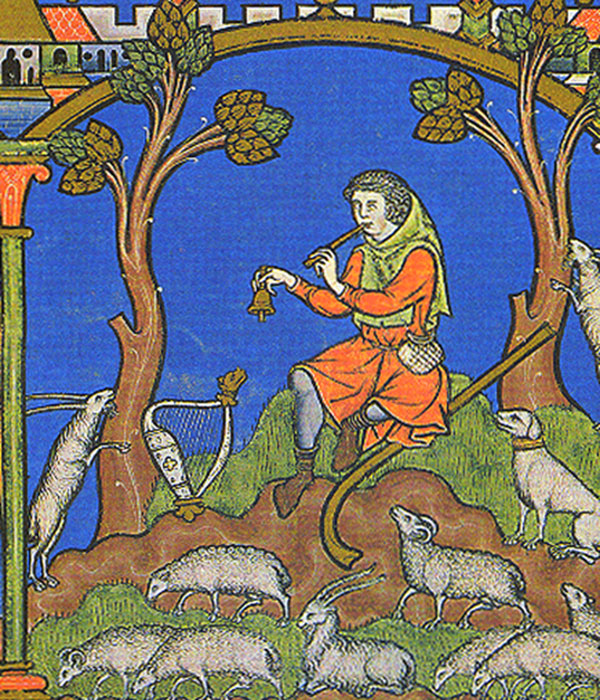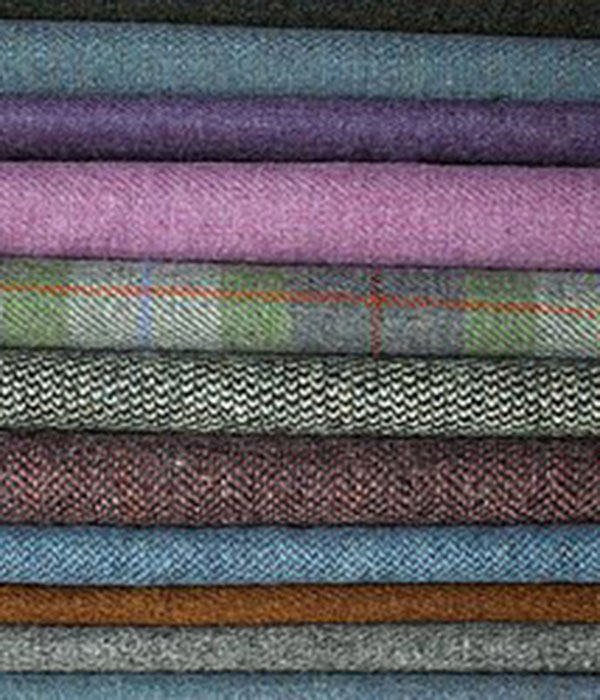 Clearing the Land for Tweed
The most famous of the wool fabrics in the British Isles is tweed from the north in Scotland. The story goes that the name of the fabric came from a spelling mistake. A merchant who got some cloth from the highlands of Scotland misheard the name of the fabric that was originally called "tweel" and renamed it after a Scottish river "Tweed."
Whatever the actual truth of the name, this beautiful wool fabric has a complicated history in Scotland. As landowners in the north realized that they could make more money using land to raise sheep rather than arable crops, they started what has come to be known as "The Clearings." It is as bleak as it sounds.
For the hundred years between 1750-1850, landowners forcibly removed entire communities from their homes to convert the land for sheep. The effects of this can still be seen today with abandoned villages and shattered communities. But in the Outer Hebrides, a small collection of islands off the northern coast of Scotland, the tradition of creating handwoven patterned wool fabric remains strong to this day.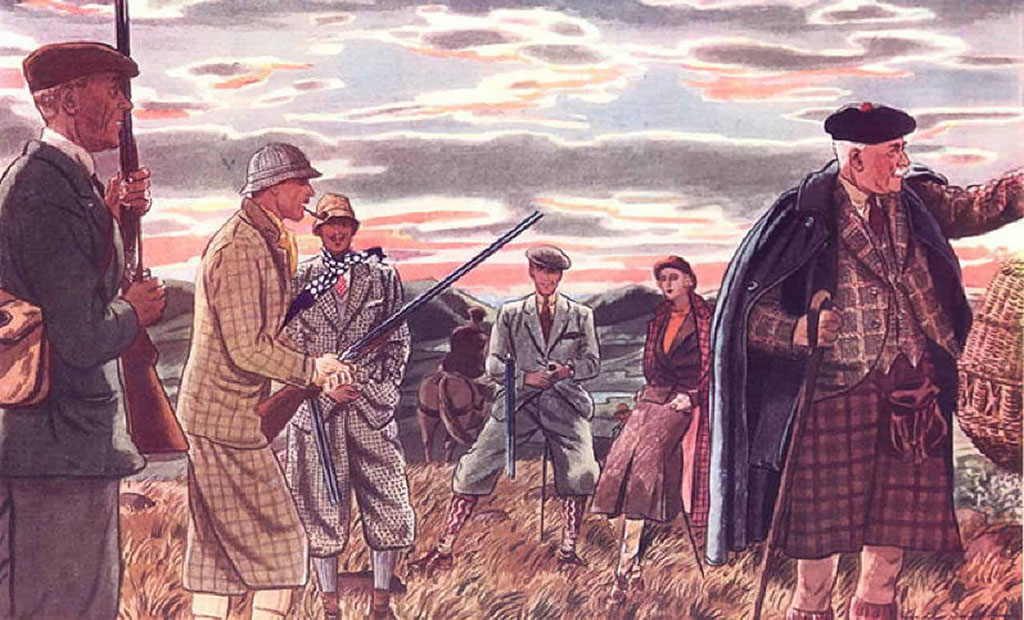 It was in the 1830s that tweed fabric started to get some more attention. Queen Victoria and Prince Albert loved the Highlands and often visited with their aristocratic friends to hunt and enjoy the countryside. The staff on the estate wore locally woven wool fabric. It was charming, weather-resistant, and blended into the surrounding areas when stalking deer on the hunt. The aristocracy loved it. Tweed helped paint a romanticized picture of the highlands and a simpler way of life.
By the end of the 19th century, tweed trickled down into the athletic pursuits of the middle class, like golfing, cycling and hiking. And so it stayed for many years, evoking the image of a wealthy white guy doing some kind of sporting activity.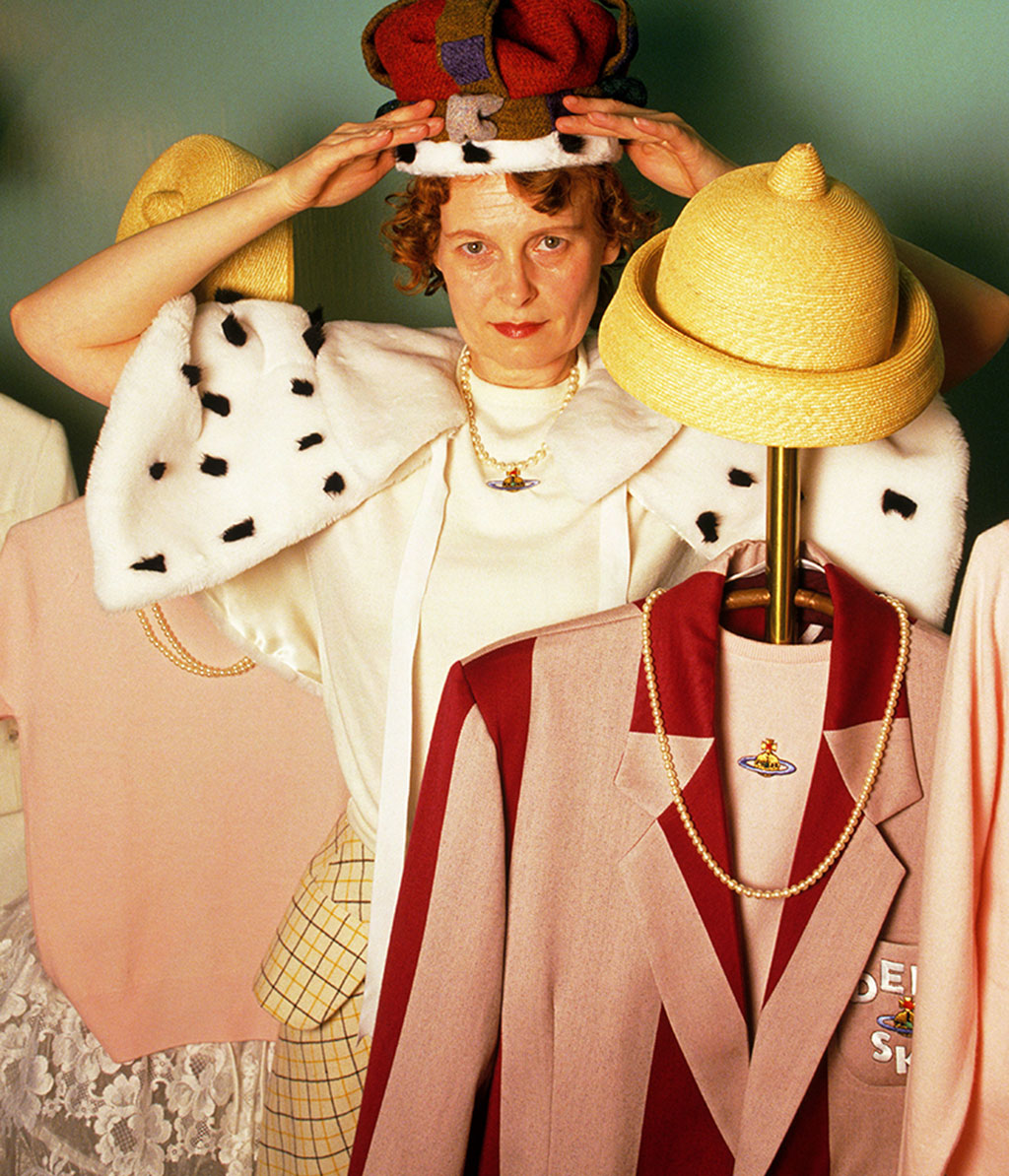 ---
Vivienne Westwood and the Hipsters
Over the years, inspiring designers have twisted tweed's legacy, taking this beautiful fabric and making it their own. One such designer is the amazing Vivienne Westwood. A self-proclaimed "plunderer" of the past, Westwood often created a modern parody of traditional styles. For example, one of the Westwood collections in 1988, called Time Machine, took Harris Tweed and made tailored suits inspired by medieval armor.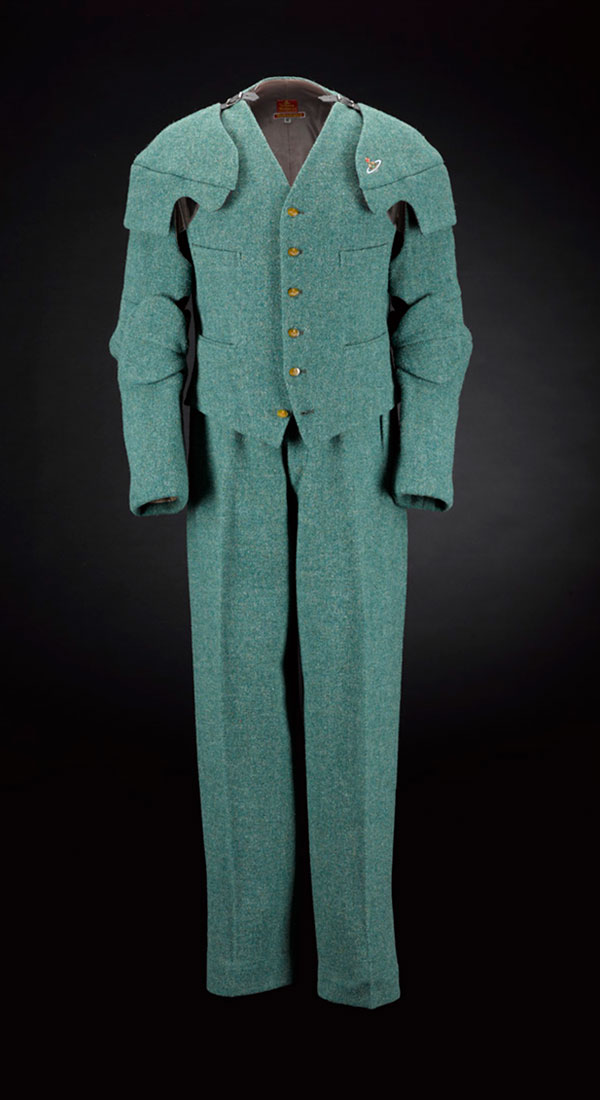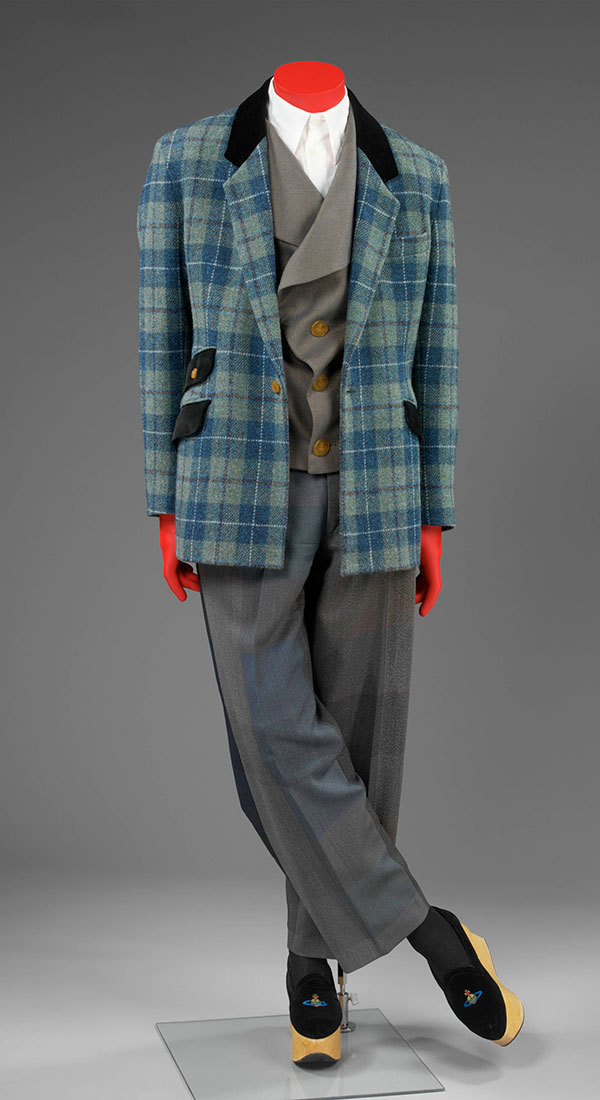 Hipsters also spurred a revival of classic tweed looks. Traditional British wool fabric made a comeback at an annual event held in London called the "Tweed Run," where various well-dressed folks wear their wool garments and proudly take to the streets. Beginning in 2009 with around 300 people, between 800-1000 people now take part every year. Many wear vintage garments but re-work them into a fresh new look, something far from the traditional image of grandad wool.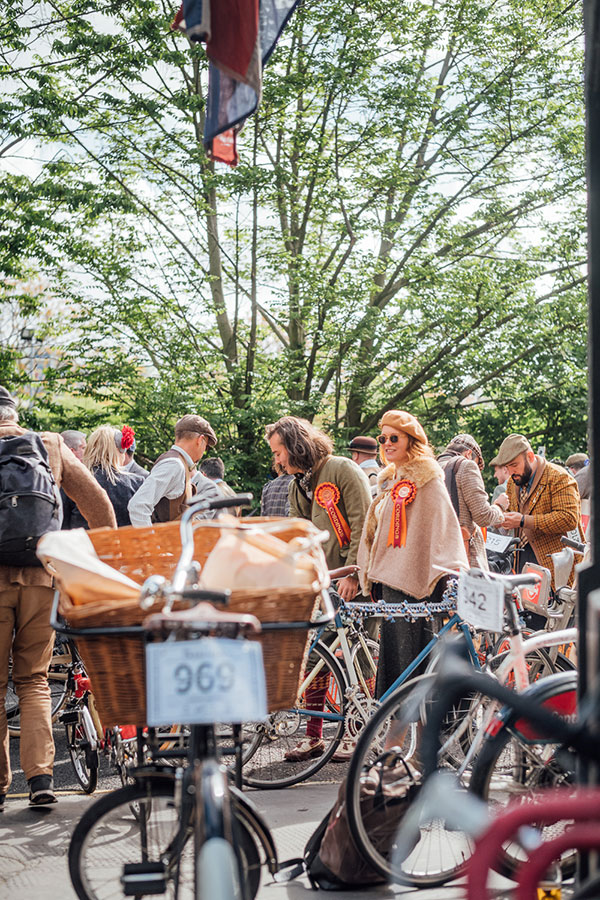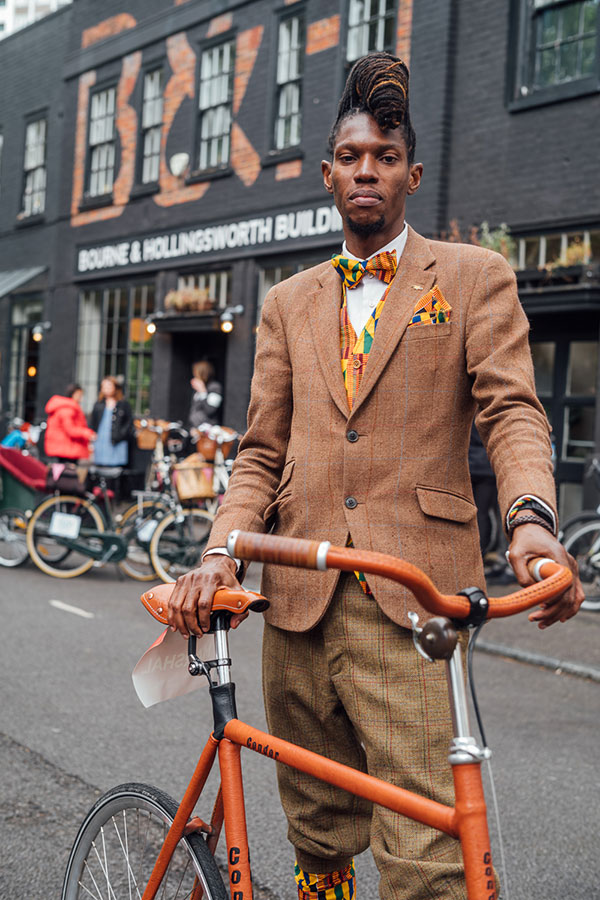 My History-inspired Wool Coatigan
Like Vivienne Westwood, I always aspire to sew projects that mix the past and the present to preserve textile heritage.
I have had in my stash—for a long time—a few meters of beautiful gray black wool fabric. I originally bought it to make a winter cape, but it didn't seem quite right, so I kept it for years and finally was inspired to create something from it when I saw a coat that Vivienne Westwood wore to an event.
She wore a relaxed, belted gray wool coat, and I realized that the Seamwork Jill coatigan had a similar silhouette and was perfect for a fabric with some drape. So I made it beltless, perfect as a between-season coverup.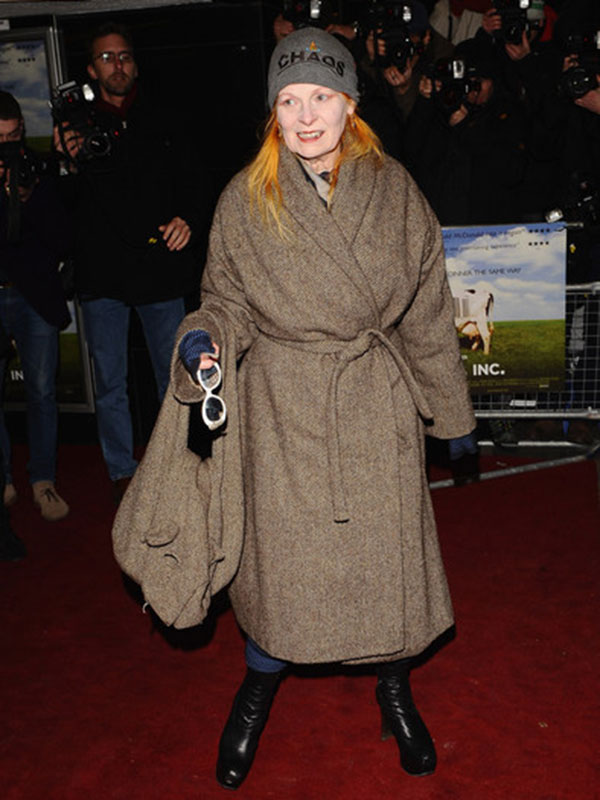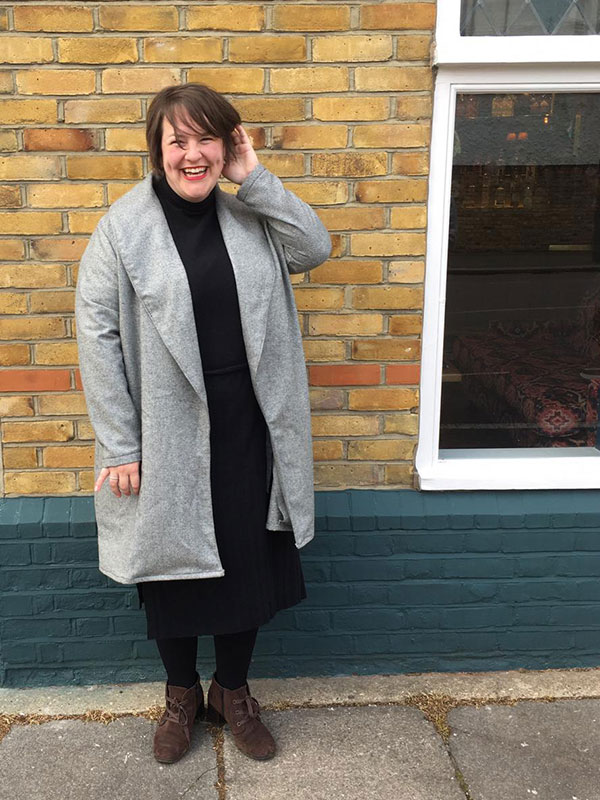 I know that this coatigan will keep me warm during the winter months, and every time I wear it, I think of the long connection between the land, the sheep, and the people of times gone by. That's the power of sewing a garment inspired by a moment in history.
---
Tweed Pattern reference: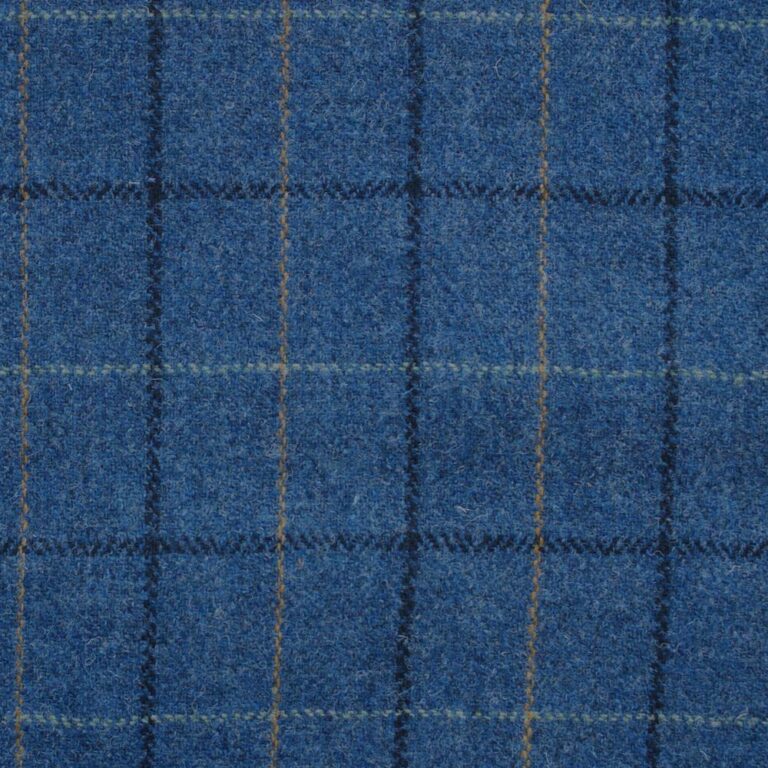 Check Weave
One of the most recognizable designs, the check pattern can be traced back to what is known as the Shepherd's Plaid, or the Shepherd's Check.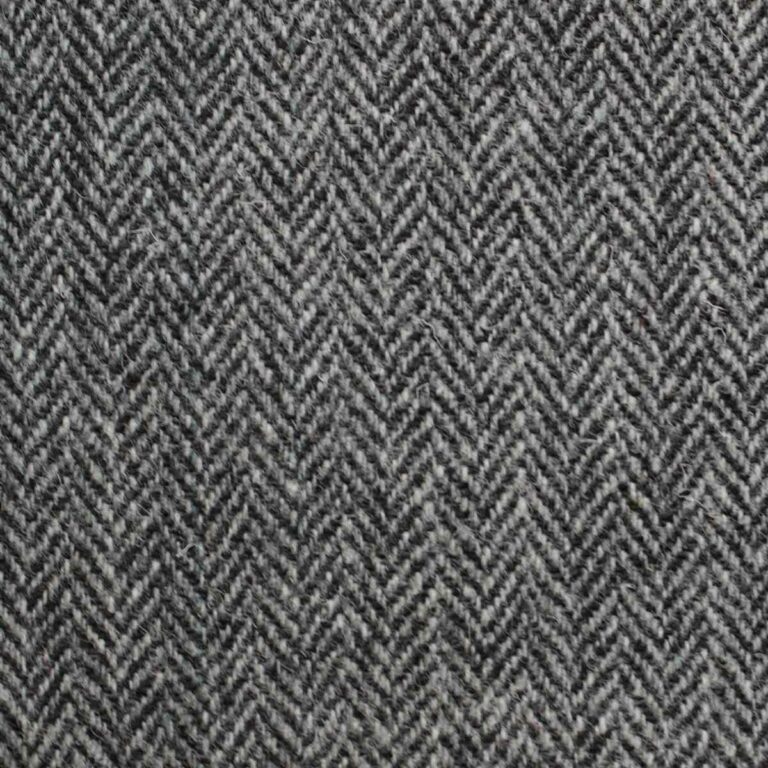 Herringbone Weave
Herringbone is a broken twill weave that produces a pattern of Vs on the surface of the fabric. Some say the herringbone pattern looks like fish bones, hence the name.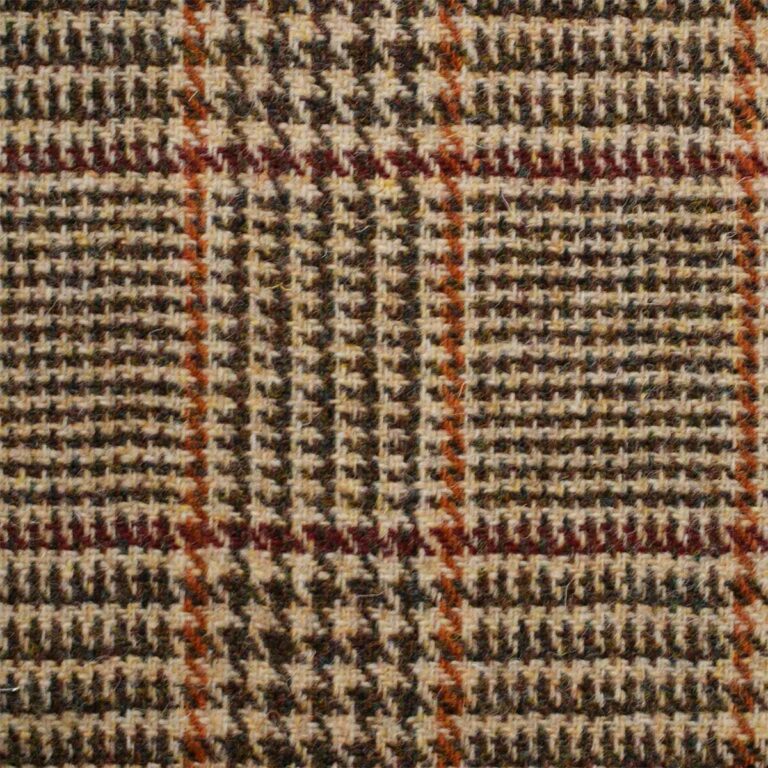 Houndstooth Weave
With its jagged edges like a dog's tooth, Contemporary Houndstooth came from the borderlands of Scotland and was very popular in the 1960s with its bold geometric design.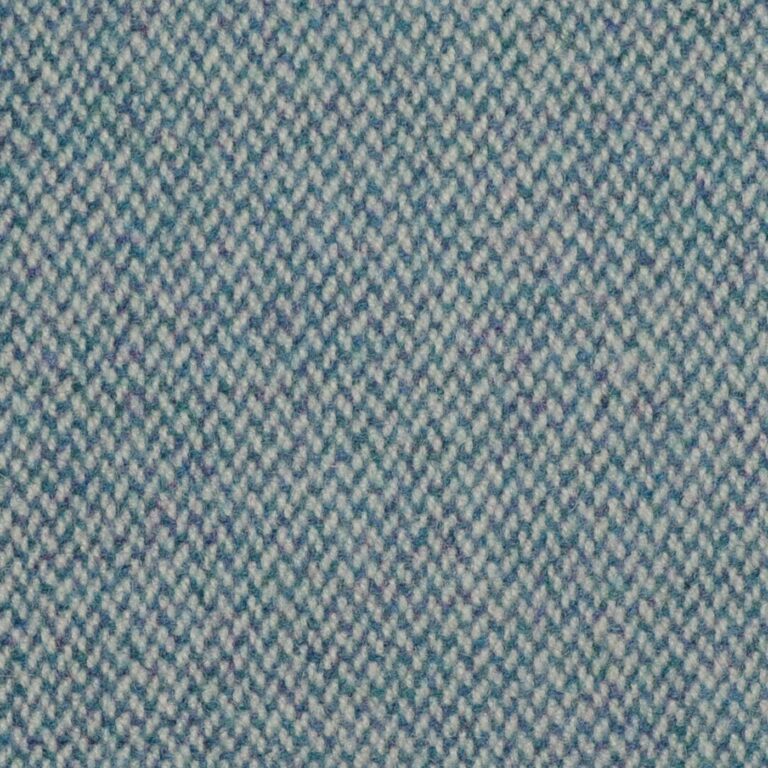 Barleycorn Weave
Reminding people of the texture of grain, the weave of this tweed makes a lovely bumpy textured effect that really highlights the color.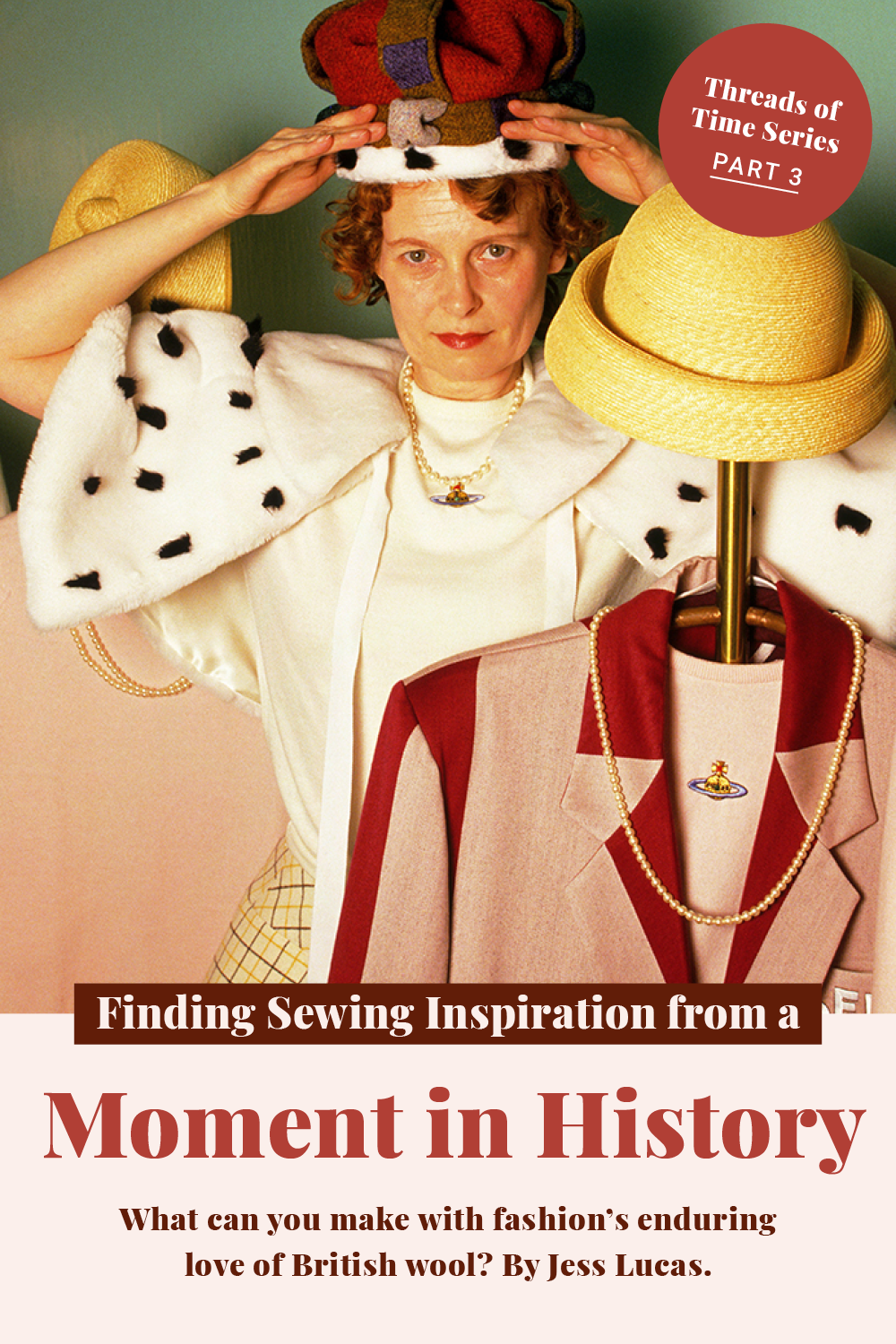 Download new patterns each month starting at $5.83
Use the techniques and ideas featured in each month's issue to create these and other quick & lovely projects.
Get Started