Ashley grew up in British Columbia, Canada and had a freewheeling, happy childhood.
Her mother was confident, creative, and charismatic. Everyone seemed to adore her, especially Ashley. She was full of energy and seemed able to do anything.
But as Ashley got older, a different picture emerged. She learned that her mom had a secret, and over time it would destroy their relationship – and her mom's life.
But somehow, for some reason, the experience of sewing with her mom remained one of the few bright spots.
"I just feel like, you know, that was sort of one of the one of the activities that we shared where she wasn't she wasn't so critical. She wasn't hard on me. She was competitive with me. You know, she coached me. She gave me some space. She gave me, like, access to her tools."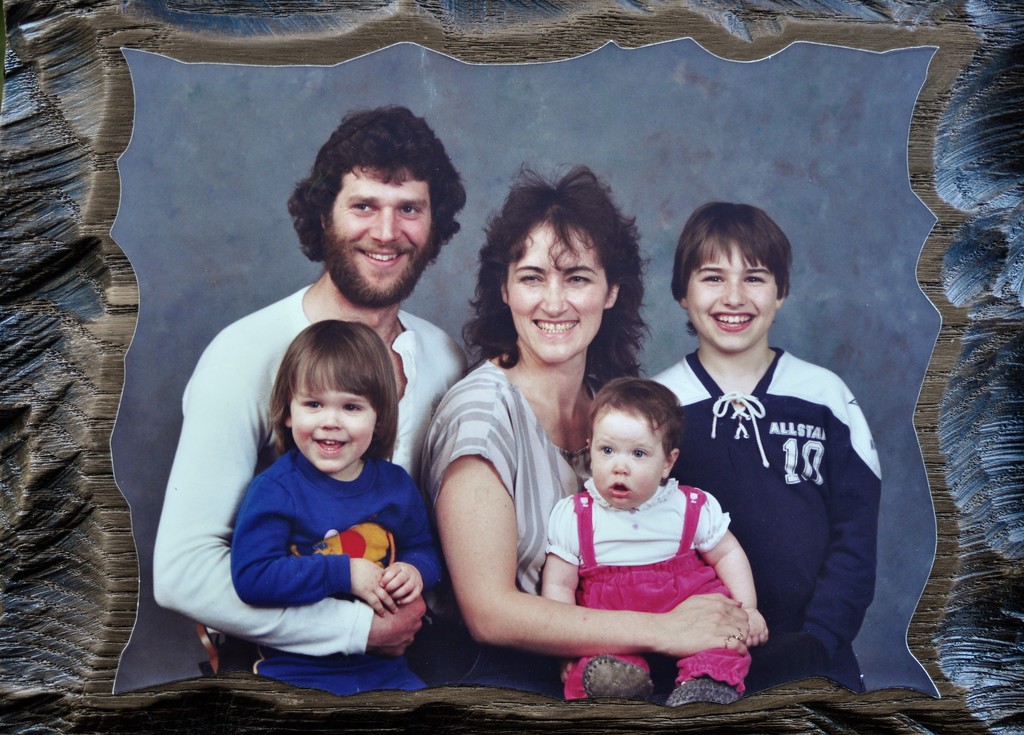 "I'm pretty sure my mom made the shirt she's wearing, plus the sweater my toddler brother was wearing, and she definitely made the pink corduroy overalls I'm wearing, plus the booties. I used to ask her about those overalls all the time. For some reason I was delighted by the buttons, which were little kitties."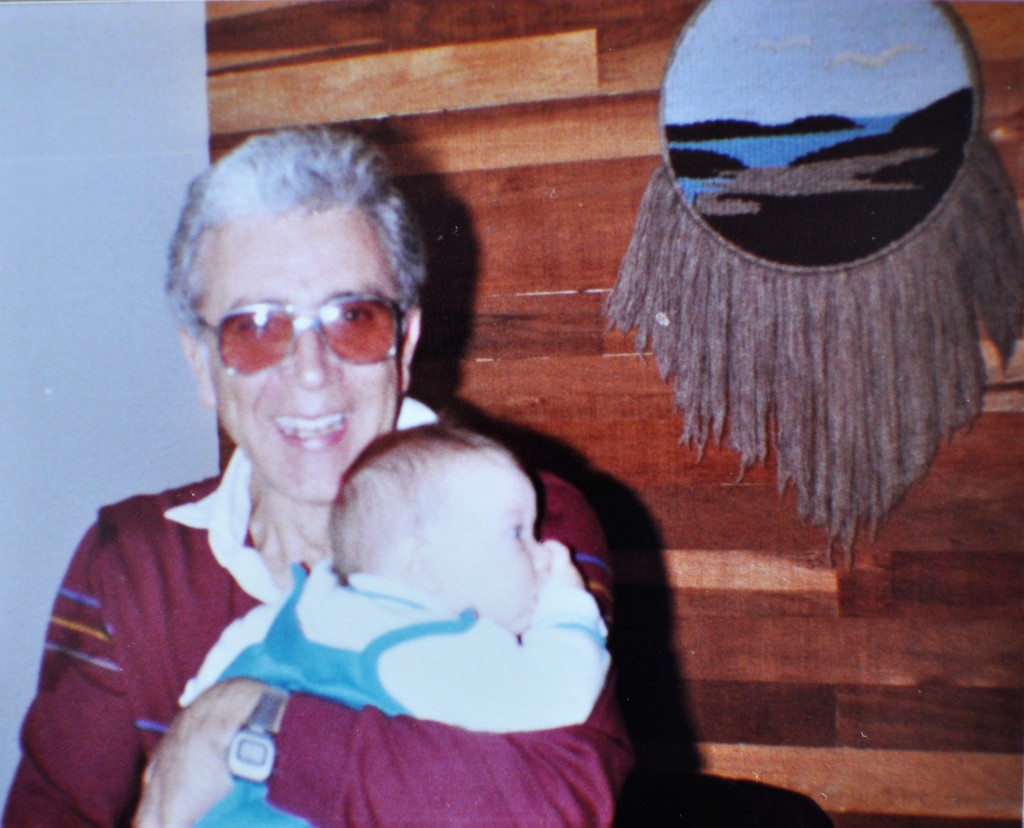 "You can see the wall hanging in the background that my mom made. I feel like that could probably sell for a lot of money at some hipster craft fair these days!"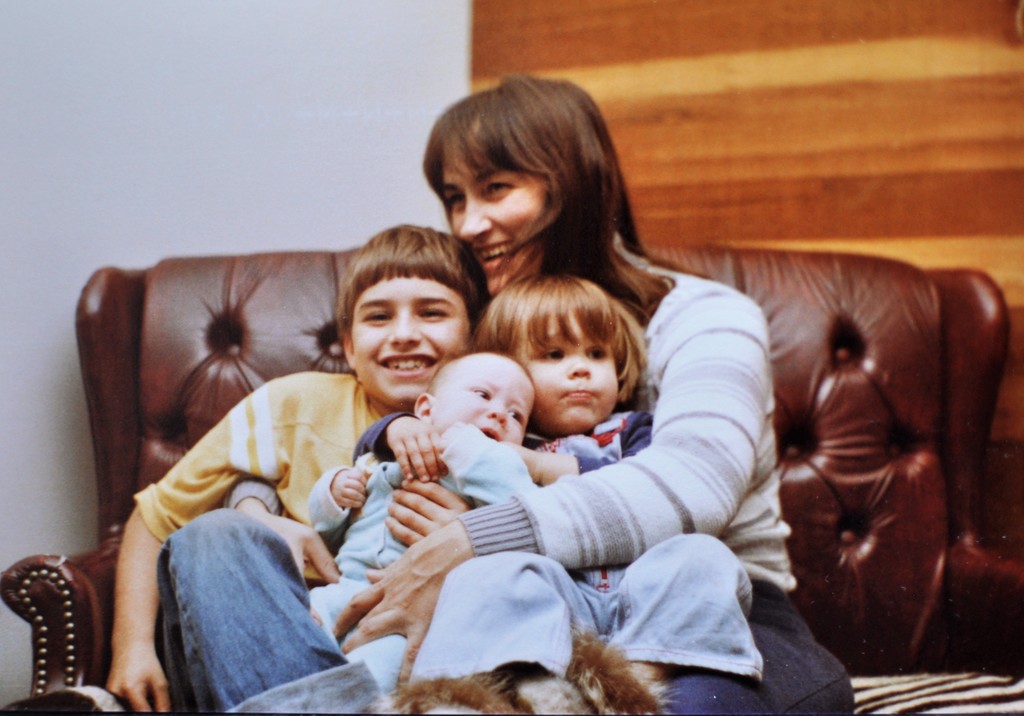 "You can just see the fur tops of my brother's mocassins - she definitely would have made those."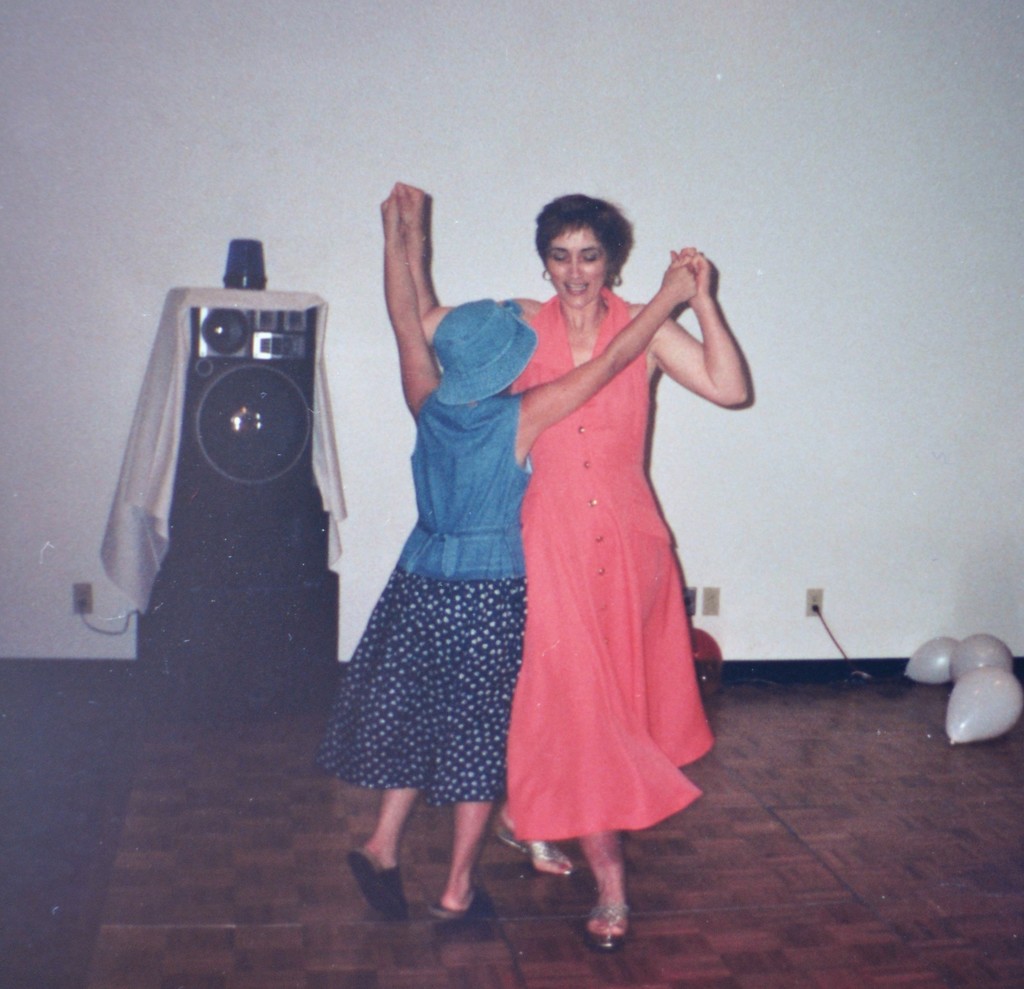 "She was so tall, look how high I have to reach her hands! She liked to dress strikingly - bold colours and designs that accentuated her features. I remember she had to wear a stick-on bra with that dress because it was open in the back with verticle panels from collar to waistline, and we laughed about that; she was always showing me how to be classy - bra straps should never be visible for example."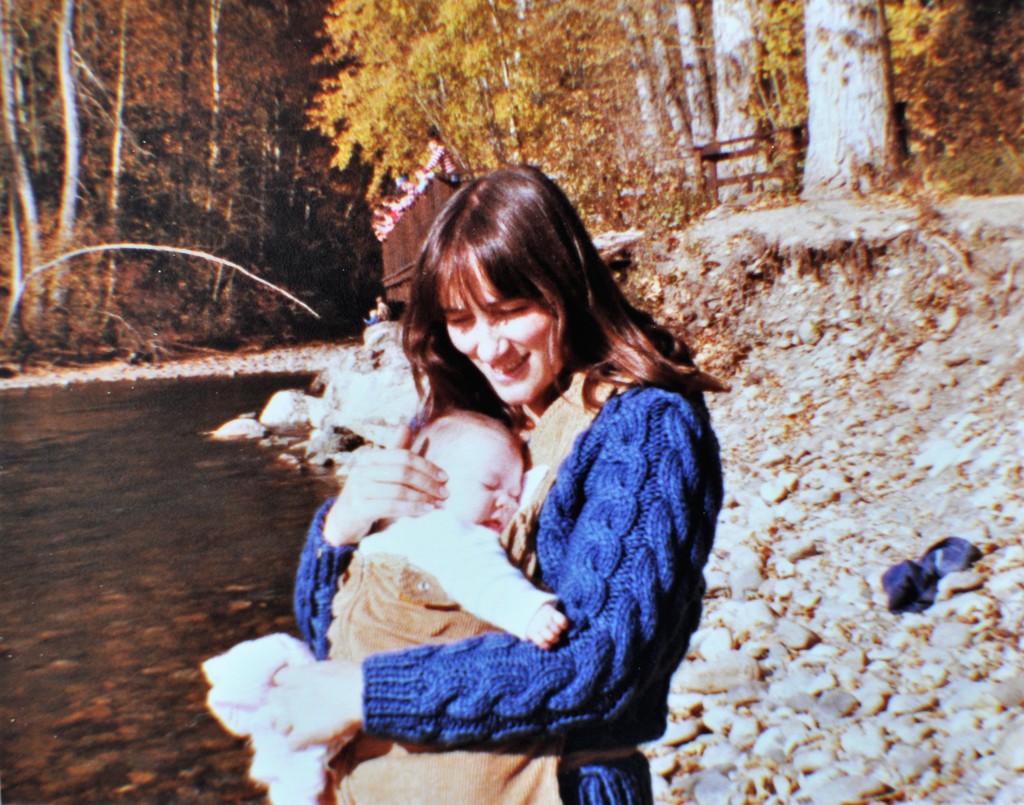 "She knit a special blanket for each of her babies during her pregnancies, and for mine she said she just knew intuitively that she was having a girl, so she chose the peach colour. I actually remember her finishing my baby brother's blanket in the hospital bed just hours after delivering him. She was a tough lady."
If you are interested in helping address drug use in a compassionate way, Ashley has provided some wonderful links to help you get involved.
Don't forget, as a podcast listener, you can save 50% off an unlimited membership to Seamwork. Just go to Seamwork.com/go/podcast50 and sign up.
Join the Conversation