If you've ever looked for ways to sew on a budget, the first piece of advice is to go to a thrift store to buy fabric. Lucky for you, if you know how to sew, it means you are creative. And when it comes to budgeting your hobbies, all you need is a bit of creative thinking. So let's think beyond the thrift store with some clever ideas for sewing on a budget.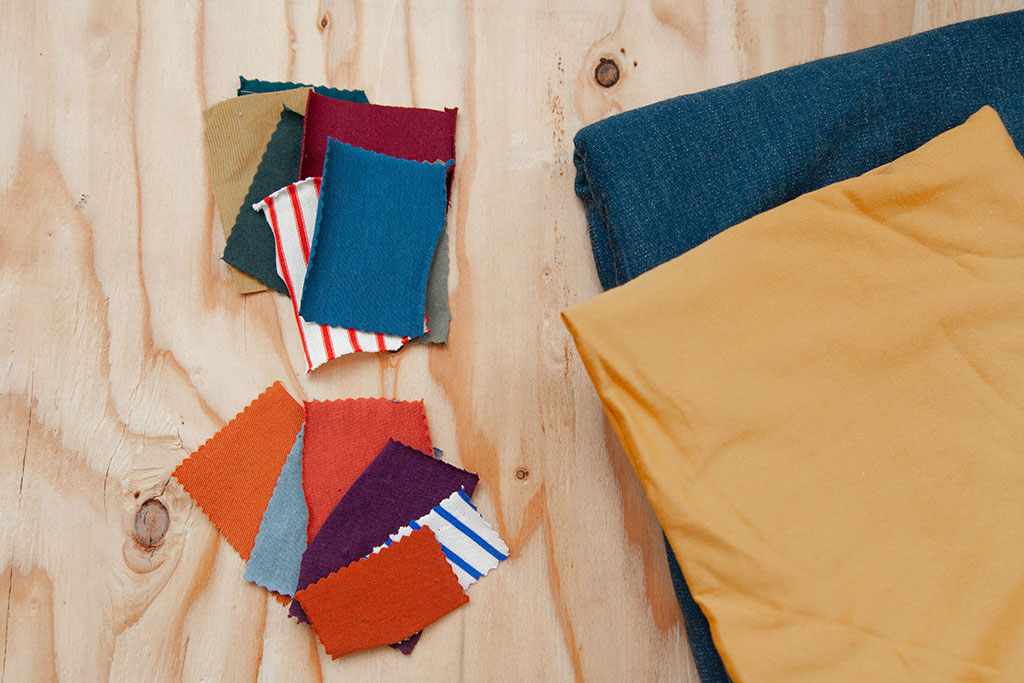 Before we get to the list, let's talk about buying secondhand since it might be the most obvious idea. How can you stretch this idea? It doesn't only mean going to a thrift store. You can also go to an estate sale, host a fabric swap, check online destashes, or join a local buy-nothing group.
Below are 25 additional ways to make the most of your sewing budget.



Turn your stash into a fabric store. Keep a detailed stash spreadsheet to use as your own personal fabric store—you can even take pictures of a swatch or the yardage, so it feels more like an online store. Always shop there first!



Take regular stash inventories. If you always know what you have, you're less likely to buy duplicates, and you'll find creative ways to use what's already in your stash.



Cut your projects single layer. Sometimes you can shave off an extra half yard, leaving more fabric for small projects.



Buy end of bolt. The remnants bin is the perfect place to pick up small cuts of fabric for bias tape, facings, pocket linings, and discounted yardage. Sometimes fabric stores will give you an end-of-bolt discount.



Make a hobby bank. Set aside money for your hobbies and treat that money like a savings account (when you can).



Think about your little everyday expenses in terms of yardage. Now and then, trade a morning latte for a 1/2 yard of fabric, and add that money to your hobby bank.



Sew with others. You tend to move a little slower, prolonging your projects—plus your friends might have some extra materials to give you!



Trade and borrow supplies with buddies. If you know other crafters, create a library for sharing more expensive tools, like special pressing equipment or dress forms.



Keep a public sewing wishlist—and make sure all of your friends and family know about it for your birthday or the holidays.



Buy in bulk—especially with zippers, elastic, interfacing, and muslin. We trust Wawak for supplies!



Learn how to pattern hack. Start with a base pattern and hack it into different designs, rather than buying a ton of patterns.



Mend your clothes. This is one of the most sustainable and budget-friendly sewing activities. Darn your socks, fix that zipper, practice visible mending, and make mending a part of your regular sewing queue.



Have a queue. If you stray from your sewing queue too often, keep it short. The more you can resist impulse sewing, the more you can budget accurately.



Practice machine maintenance. If you keep your sewing machine in tip-top shape, you are less likely to have to take it in for repairs.



Download free patterns! Many pattern companies offer free downloads for joining their mailing list.



Muslin with bedsheets or unused linens—and save larger muslins so you can reuse them for smaller muslins.



Dye fabric rather than buy a different shade. If you aren't wearing something because of its color, try dyeing it before sewing a new one.



Refashion. You can upcycle garments and harvest notions from worn clothes.




Buy deadstock fabric. Some of our favorite resources are Our Social Fabric, Fabcycle, and Fabscrap. You can often get designer fabrics for a fraction of the price! Want to learn more about deadstock fabric? Listen to this episode of the Seamwork Radio podcast.



Double-check the cutting layouts. Cut out your pattern pieces and mock-up the layout before buying fabric. Often you'll need less fabric than the pattern calls for. Just remember to consider that your fabric might shrink in the pre-wash.



Join a thrifty challenge. There are shop-your-stash challenges you can join on Instagram, and if you can't find one, make up your own!



Don't get distracted by hype. Just buy what you need. If you see something you really want, wait a week to see if the urge is still there.



Bundle your shipping—plan to order fabric for multiple projects at once and take advantage of discounted shipping deals.



Track the price per wear. Pay attention to what you are actually wearing to help you avoid buying unnecessary purchases. To do this, divide the amount you spent on a project by the number of times you wore it.



Keep your favorite basics in your stash (but only shop them on sale). If you find a great deal on fabric that you often use, like chambray, gingham, denim, or muslin, buy it and use it later because these fabrics rarely go out of style.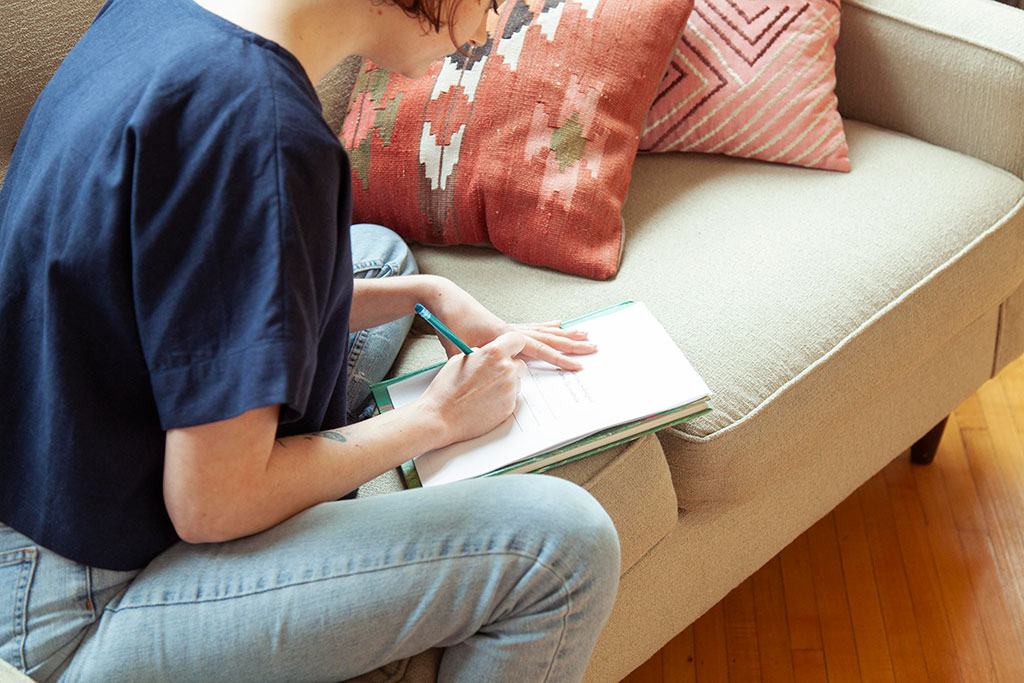 Hobbies aren't necessarily cheap, but there are many ways to trim costs with sewing. So here's one more tip for you—use these free downloadable budget worksheets from all of us at Seamwork! First, read this article to learn more about creating a sewing budget, and then download free digital worksheets to help you track your sewing spending and set up your own budget.
Read How to Set Up a Sewing Budget
Love the article? Pin it for later.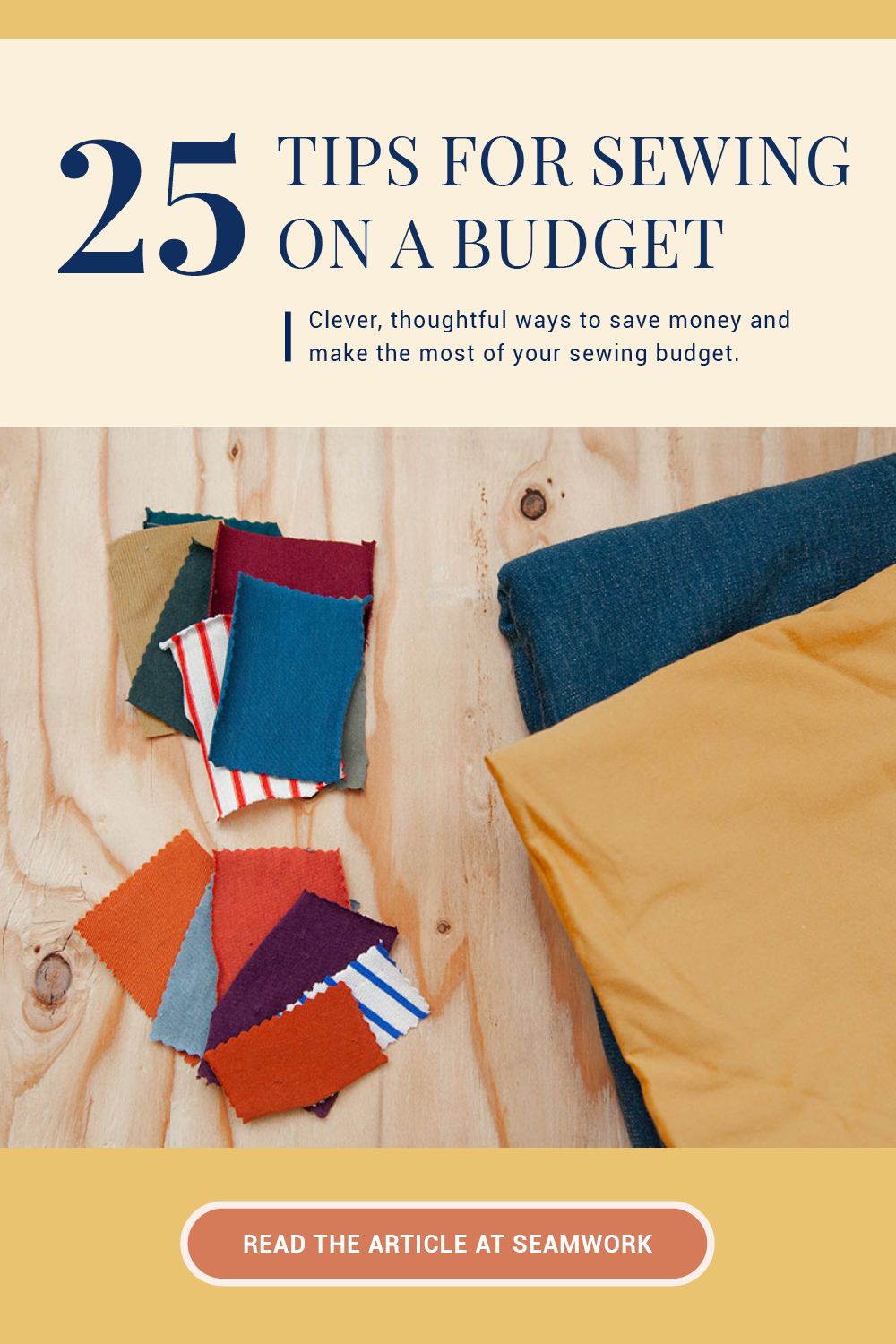 Join the Conversation
Sign in or become a Seamwork member to comment on this article.