You probably relied on YouTube for at least a few techniques when you first learned how to sew. Or maybe you still head straight to YouTube whenever you need to sew a placket or welt pocket. There are so many talented creators who offer up their expertise and share all of their wins and failures. Want to know what the Seamwork team is watching on YouTube?
Here are 6 binge-worthy sewing YouTube channels you can subscribe to.
1. Sewing Therapy
Sara is a fabric store owner and the video creator behind Sewing Therapy. You'll love this channel if you like to watch a sewing project unfold from planning to fabric to the final garment. All the project diaries are filmed beautifully, with calming music and helpful notes along the way. Her videos do justice to her channel's name. Watching them really does feel therapeutic!
In addition to her detailed project diaries, Sara shares her #makenine plans and results, which is inspiring to watch. If you haven't heard of it, #makenine is an online challenge to bring more intention to your sewing. Inspired by slow sewing, the challenge encourages you to thoughtfully plan nine garments to sew throughout the year—clothes that will add value to your wardrobe.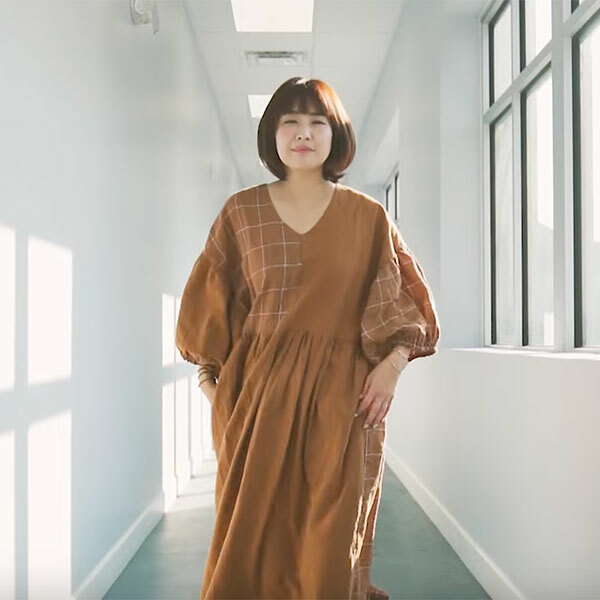 You'll find indie patterns and big 4 projects on Sewing Therapy's channel, along with tutorials and fun accessories patterns. Come to this channel whenever you need a little sewing boost.
2. Sew Sew Live
Have you ever watched someone sew an entire garment? Saremy is the host of Sew Sew Live, and you'll find a growing collection of live sewalongs — including one for the Audrey denim jacket pattern.
Saremy packs each video with so many details, and she packs her whole channel with a really diverse sorting of sewing content. You could spend hours on her channel on your first visit!
She has quick, helpful tutorials for tricky sewing techniques, a bunch fitting tutorials, pattern drafting videos, and pattern reviews. Don't miss her livestream archives—or even better, attend one of her livestreams, and you can chat with her and all the other makers who are watching.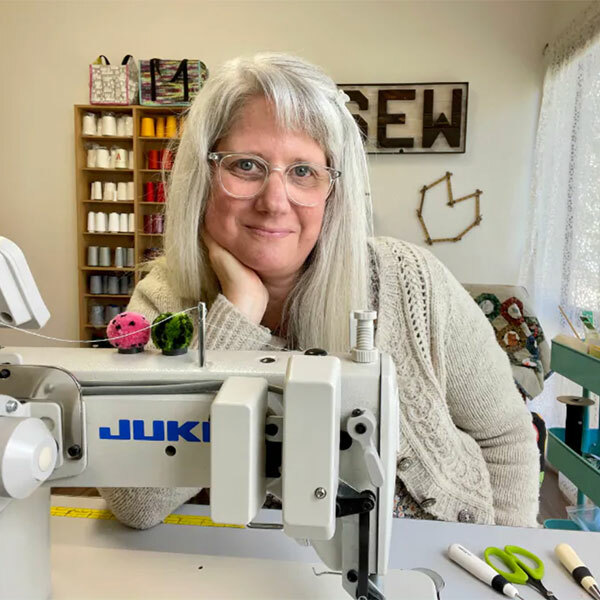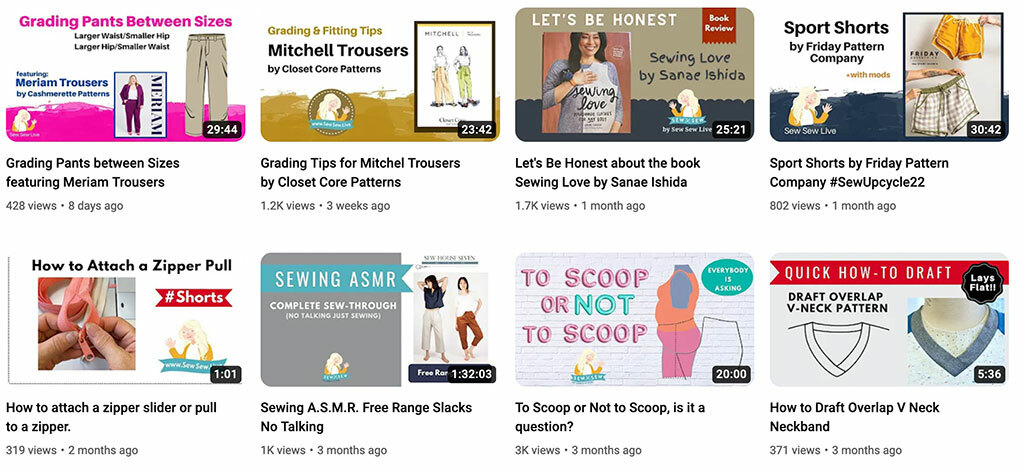 3. Thoughtful Creativity
Whenever one of Alisa's videos pops up in your feed, it will be hard not to smile. She greets her "dear sewing friends" in every video on the Thoughtful Creativity channel, and her mission is to spread a love for sewing.
Her videos are great for beginners and adventurous makers who want to try making their own slopers. It's hard to find pattern drafting content on YouTube, and Alisa makes it totally approachable. She also has a penchant for rounding up her favorites, so you can rely on her channel to show you the best, quickest, or easiest way to do something.
Above all, her channel is so fun to watch! So head to Thoughtful Creativity whenever you want to catch up with a good sewing friend.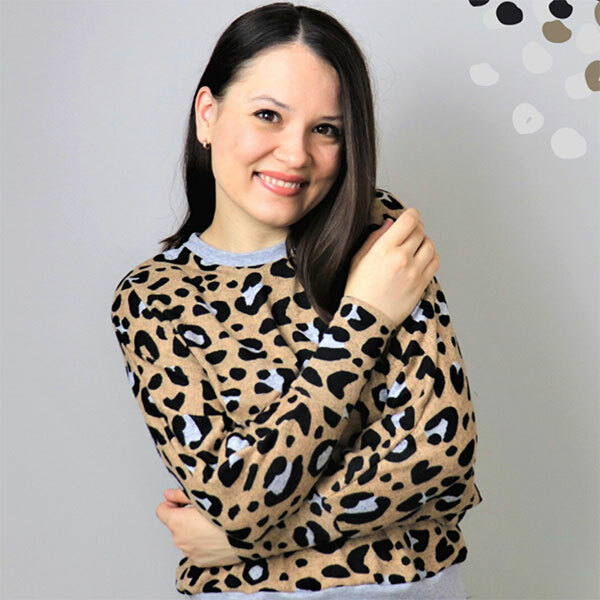 4. The Fold Line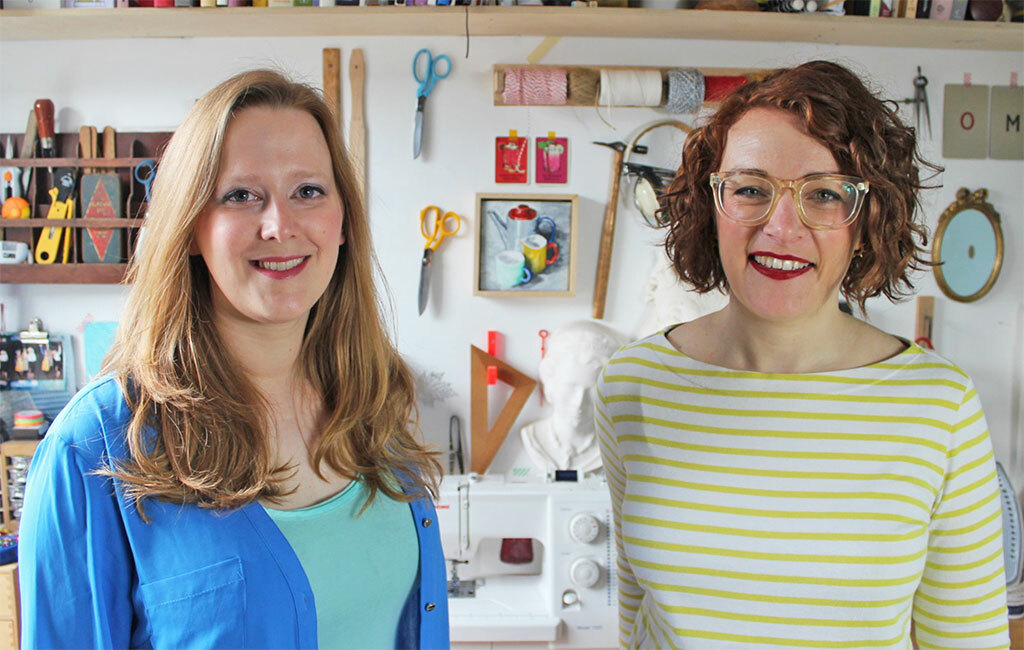 Kate and Rachel started The Fold Line in 2015 to help you easily find sewing patterns—and they are big supporters of indie sewing designers. While you can shop for patterns and large format printing on their website, don't miss their YouTube channel.
Their channel has many kinds of sewing videos, like new pattern releases and reviews, fabric hauls, and how-tos. They even have videos that show you how to find sewing patterns to copy looks from your favorite TV shows and movies.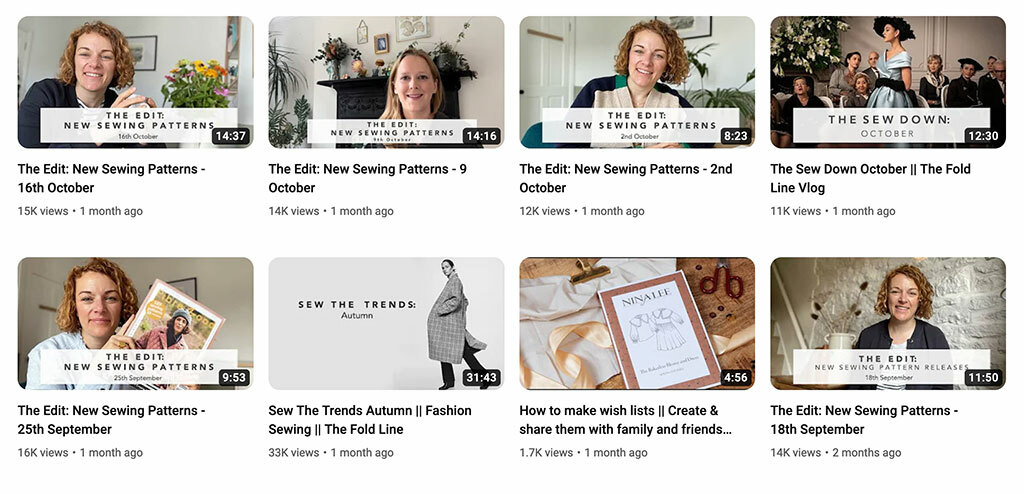 They also have inspiring trend reports for each season, and they'll share what details they see trending so you can keep your wardrobe fresh. So head over to their channel whenever you're wondering what to make next, and you'll likely discover a new pattern.
5. Evelyn Wood
Evelyn Wood is the founder of Vintage Sewing School, and her YouTube channel is a total delight if you are into vintage fashion of any kind, because she shows you old-school techniques from vintage and antique sewing books.
Her channel isn't all vintage topics, even though she always has a vintage touch. Instead, she wants to bring the art of vintage dressmaking to the modern world. So she'll share modern approaches and shortcuts, and she's known for testing methods to show you the best techniques.
You'll also find videos on different kinds of fabrics, thrift hauls, and refashioning projects. So if you like vintage style or love hearing a beautiful accent, head over to her channel.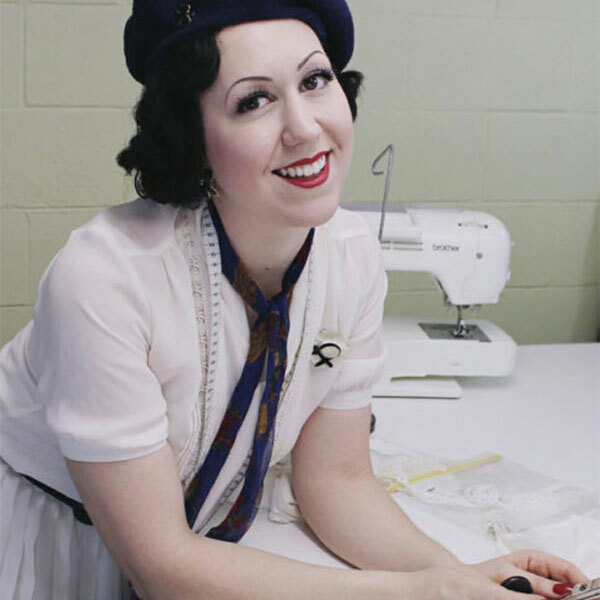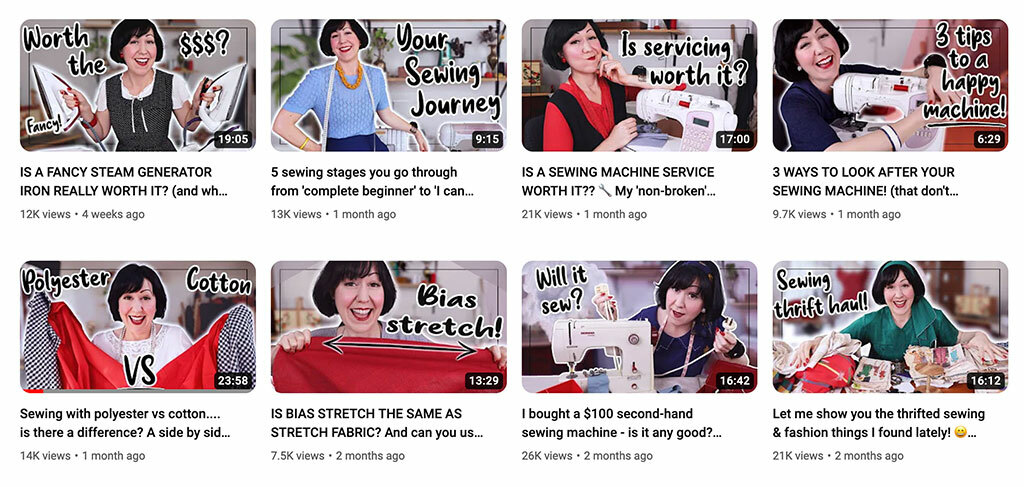 6. Coolirpa
April is the maker behind Coolirpa, and at first glance, her channel is full of upcycling, DIY fashion, and costuming—but that's what makes this such a powerful sewing channel.
Taking a DIY approach to sewing is empowering because it shows you when (and how) to break the rules, gives you alternative ways to problem-solve, and stretches your creativity. Upcycling and refashioning are valuable tools to have in your back pocket when making your own clothes.
You'll find really fun projects on Coolirpa's channel, like a video about how April recreated all these clothes that Amazon kept advertising to her, and she also has a bunch of beginner DIYs that are worth checking out if you want to try refashioning for the first time. So, head over to Coolirpa's channel whenever you need to think outside the box.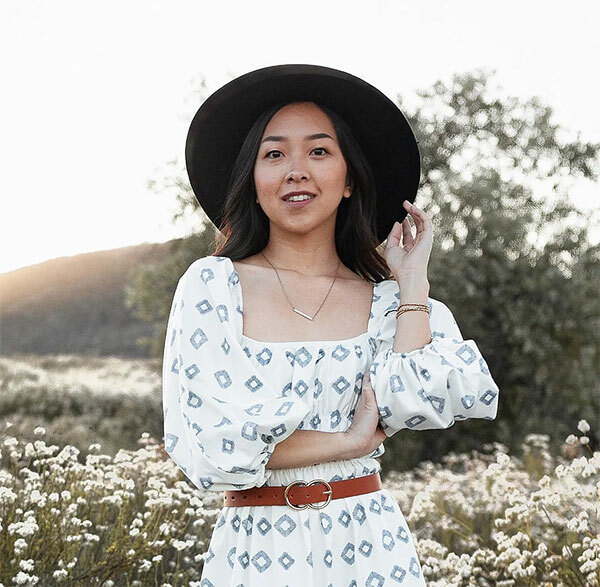 Love the article? Pin it for later.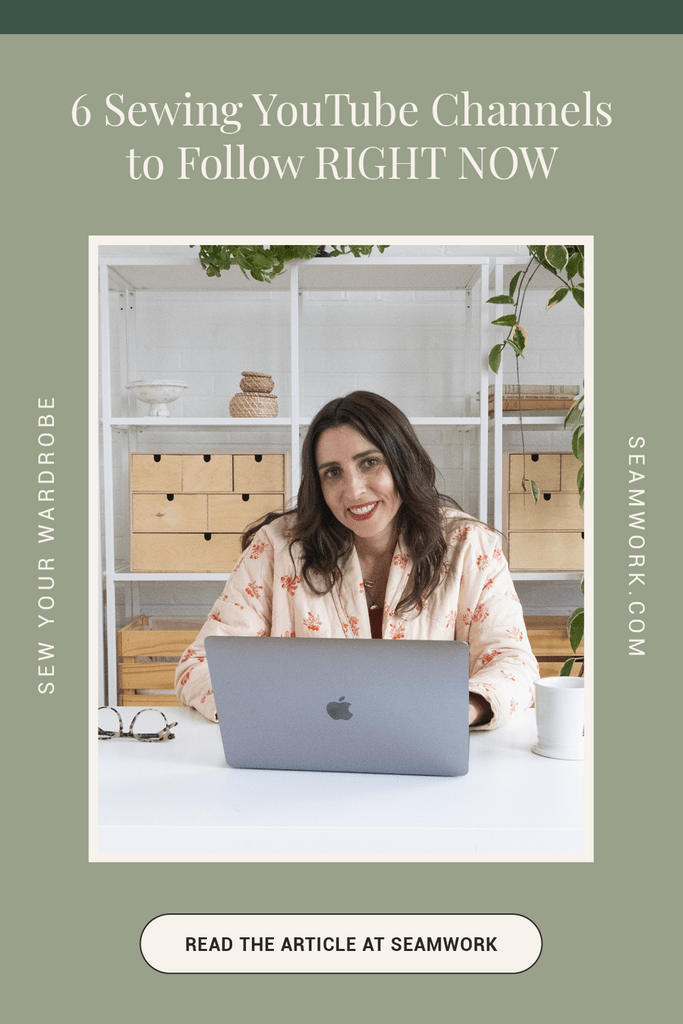 Join the Conversation
Sign in or become a Seamwork member to comment on this article.