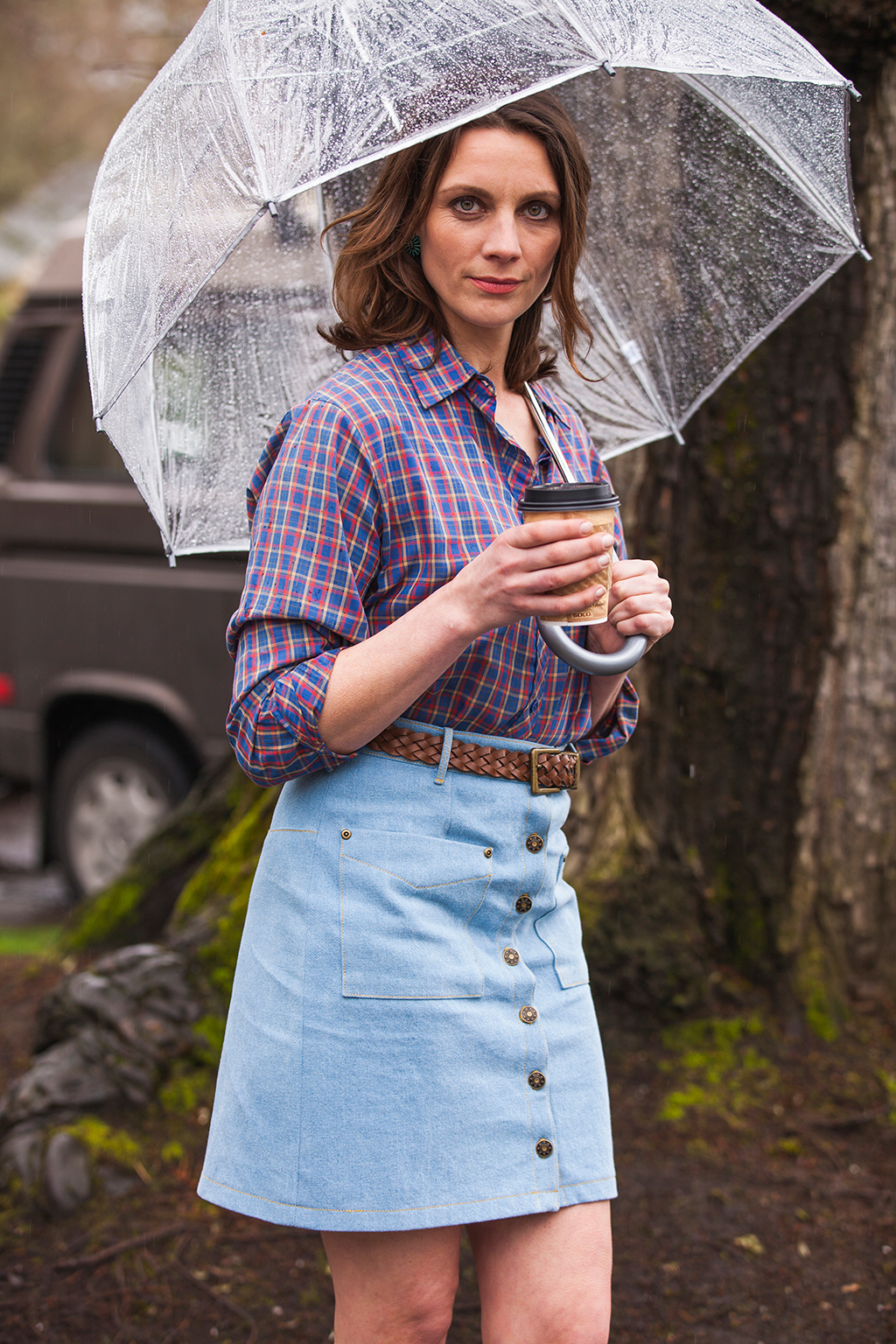 Take a peek at most sewists' fabric stashes, and you will surely find a cut or two of denim. This fabric stash essential comes in a wide variety of weights, washes, and colors, and can be used for a range of garments. A workhorse fabric, denim offers strength and durability due to its twill weave. The strength of denim can be an obstacle—as well as an asset—when it comes to sewing. This guide will walk you through all of the essential information and tricks for working with denim.
Preparing your denim for sewing
Start your project on the right foot with the correct pretreating, cutting, and marking techniques.
Pretreating
Today, denim comes in a variety of weights and colors. Regardless of wash or weight, it is important to pretreat your fabric to prevent bleeding and shrinking. Start by washing your denim separately, using warm water and avoiding detergent or bleach. Then dry your fabric using regular settings. This process can be repeated to eliminate all shrinkage.
Cutting
Denim can vary in weight. For light-weight and medium-weight denim, your fabric can be cut on the fold (double layer), using sharp shears or a new rotary cutter. When cutting heavyweight denim, cut fabric flat (single layer) instead.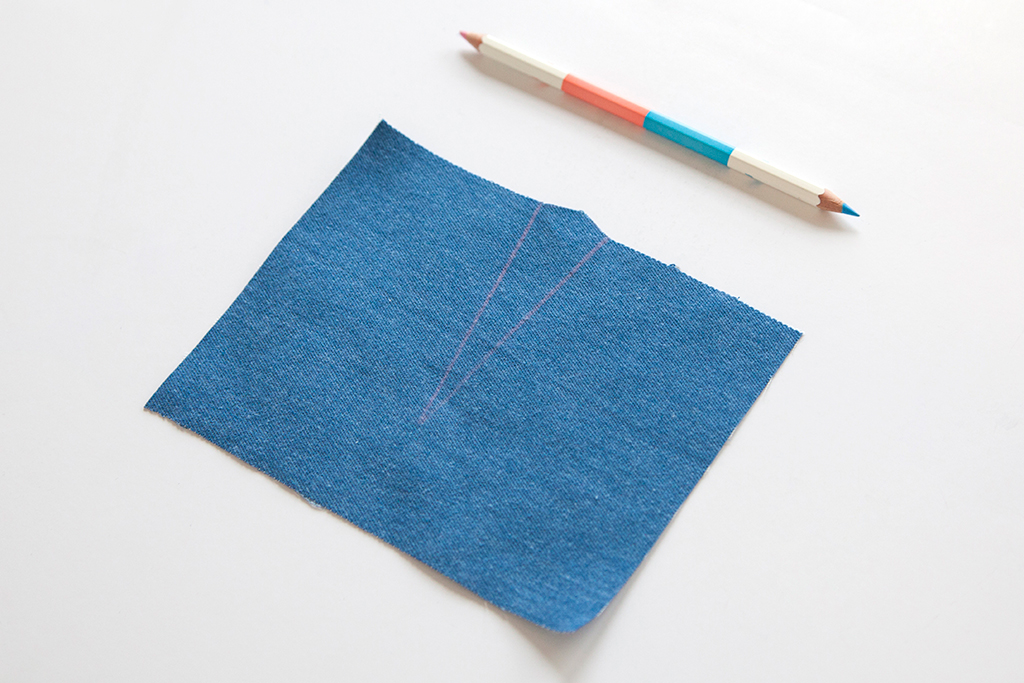 A sharp water soluble chalk pencil creates precise, easy-to-see markings.
Marking
Denim comes in a range of colors and washes. Pick a water soluble chalk pencil in a contrasting color for markings that are easy to see and wash away.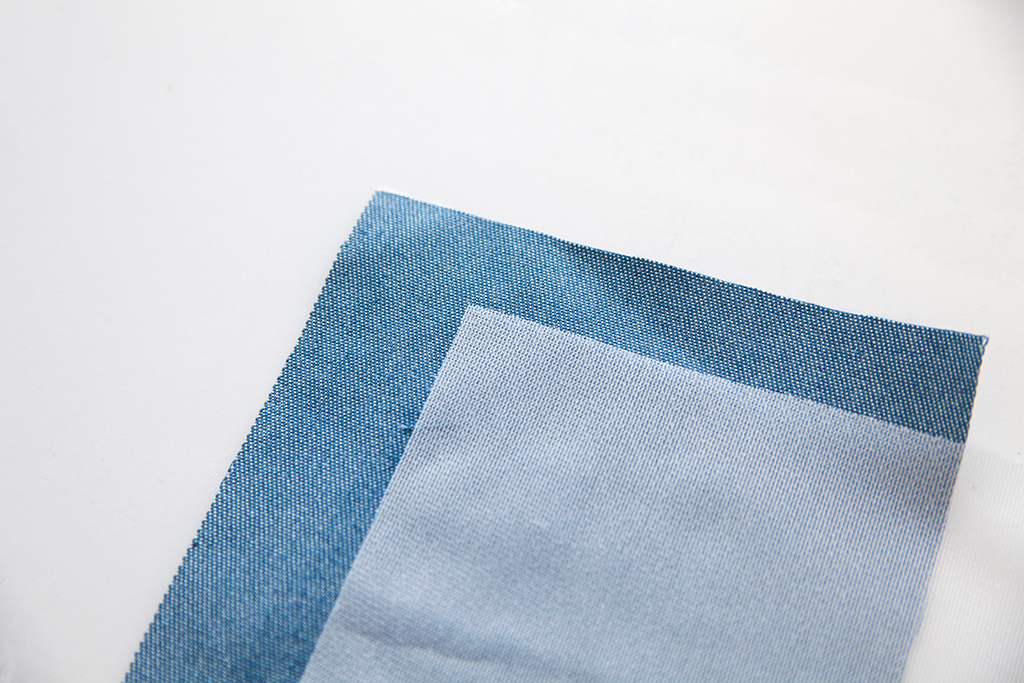 Pay close attention to the grainline when cutting tricot interfacing.
Interfacing
Fusible tricot interfacing is a great option for denim, as it will stretch and move with your fabric.
Sewing Denim
Now that your garment is cut, marked, and ready to go, it is time to get stitching!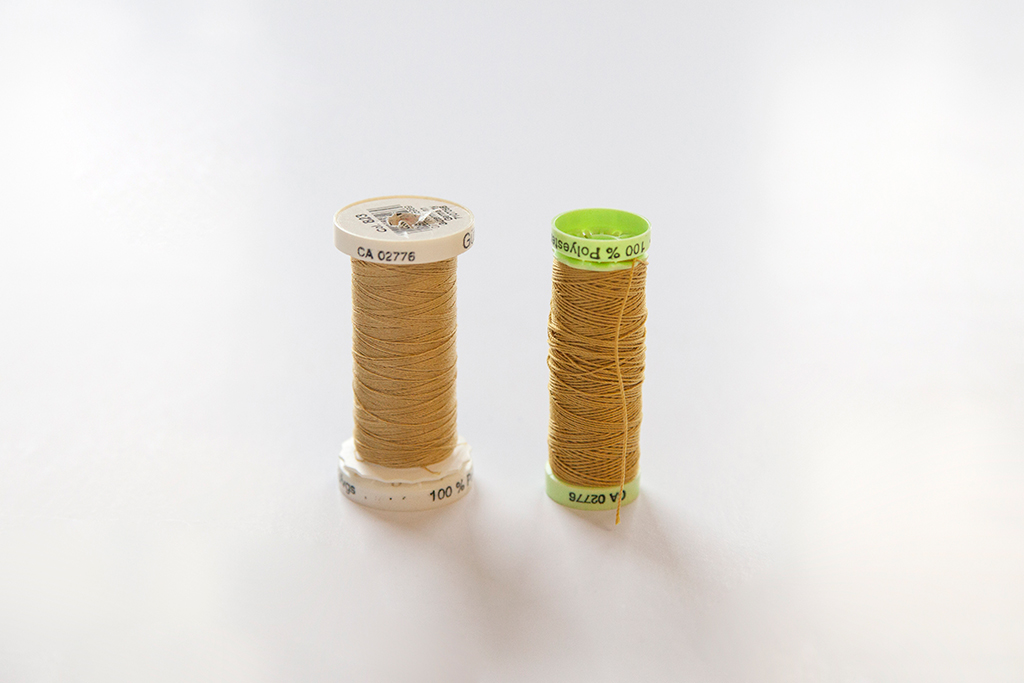 When stitching with topstitching thread, use all-purpose thread in your bobbin.
Thread
To construct your garment, use an all-purpose polyester thread. For topstitching, switch to an upholstery or topstitching thread.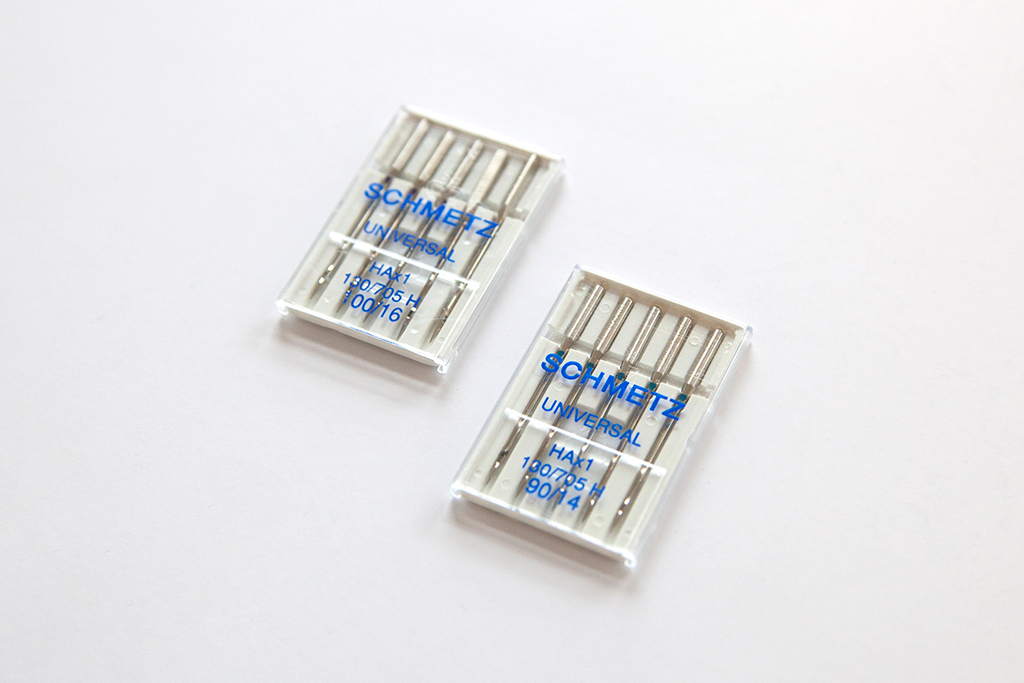 Use a fresh needle when sewing with denim.


Needle
Use a 90/14 needle for light- and medium-weight denim and a 100/16 for heavyweight denim.
We have a tip for that!



1. Use heavy-duty closures like tack buttons or snaps for a professional finish. Learn to install denim hardware in Upgrade Your Sewing.




2. Use a mallet to hammer bulky seams and hems before stitching.




3. Hold denim taut when sewing to prevent skipped stitches.




4. Switch to a longer stitch length when sewing through multiple layers of fabric.




5. Tools like the Jean-A-Ma-Jig help your presser foot "jump" over bulky seam allowances. You can also use a pad of Post-it notes.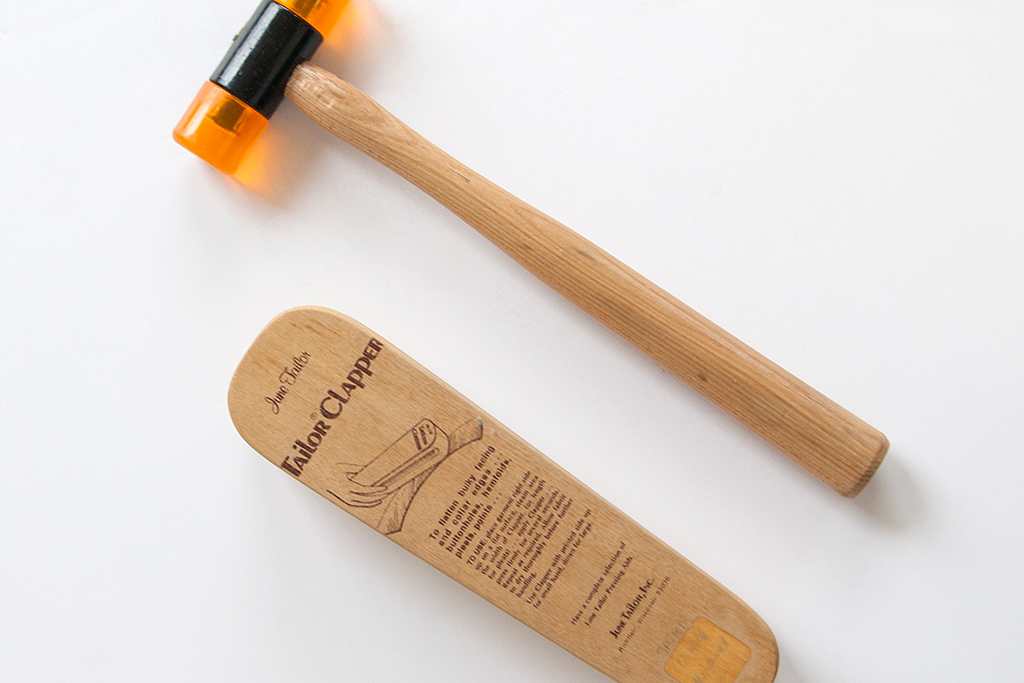 A clapper and a mallet will help you compress bulky seams.
Pressing
When pressing denim, use a high-temperature cotton setting with plenty of steam. A clapper can also be useful for setting your seams after pressing.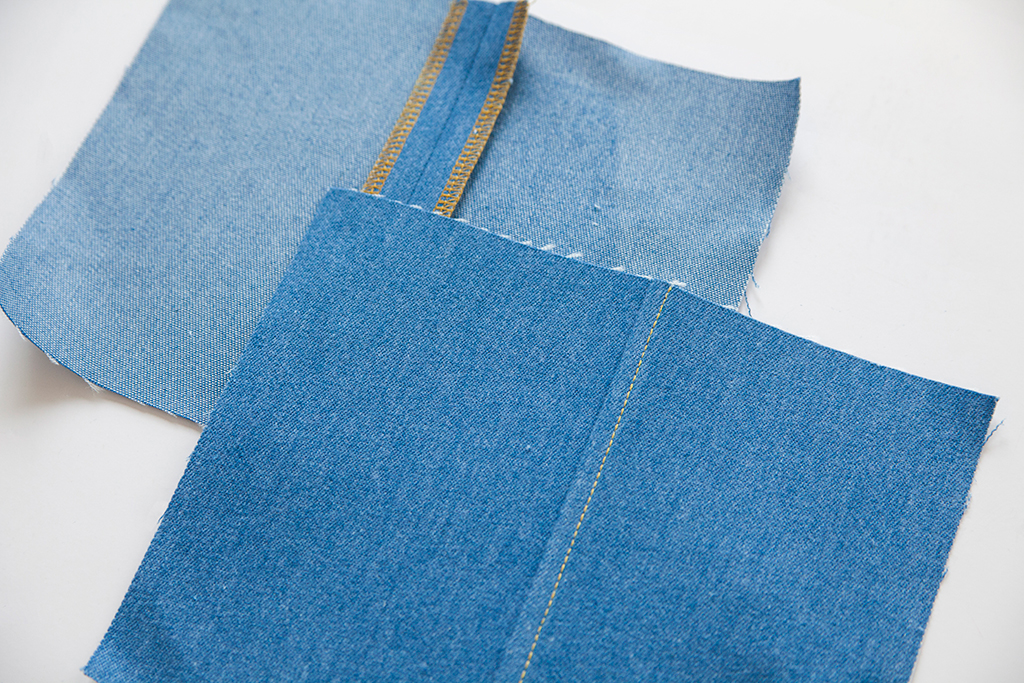 A serged finish or a flat felled finish offer the most professional look.
Seam Finish
For a factory finish, use a serger to create a contrasting seam finish. If you prefer a more high-end look, try flat felled or faux flat felled seams.
Hem
A wide hem allowance will help you combat any bulk. A 3/4" double fold hem (or wider) is ideal for finishing denim garments.
Picking a project
Now that you know all the tricks, tips, and techniques for creating beautiful denim garments, it's time to pick a pattern!
Leonora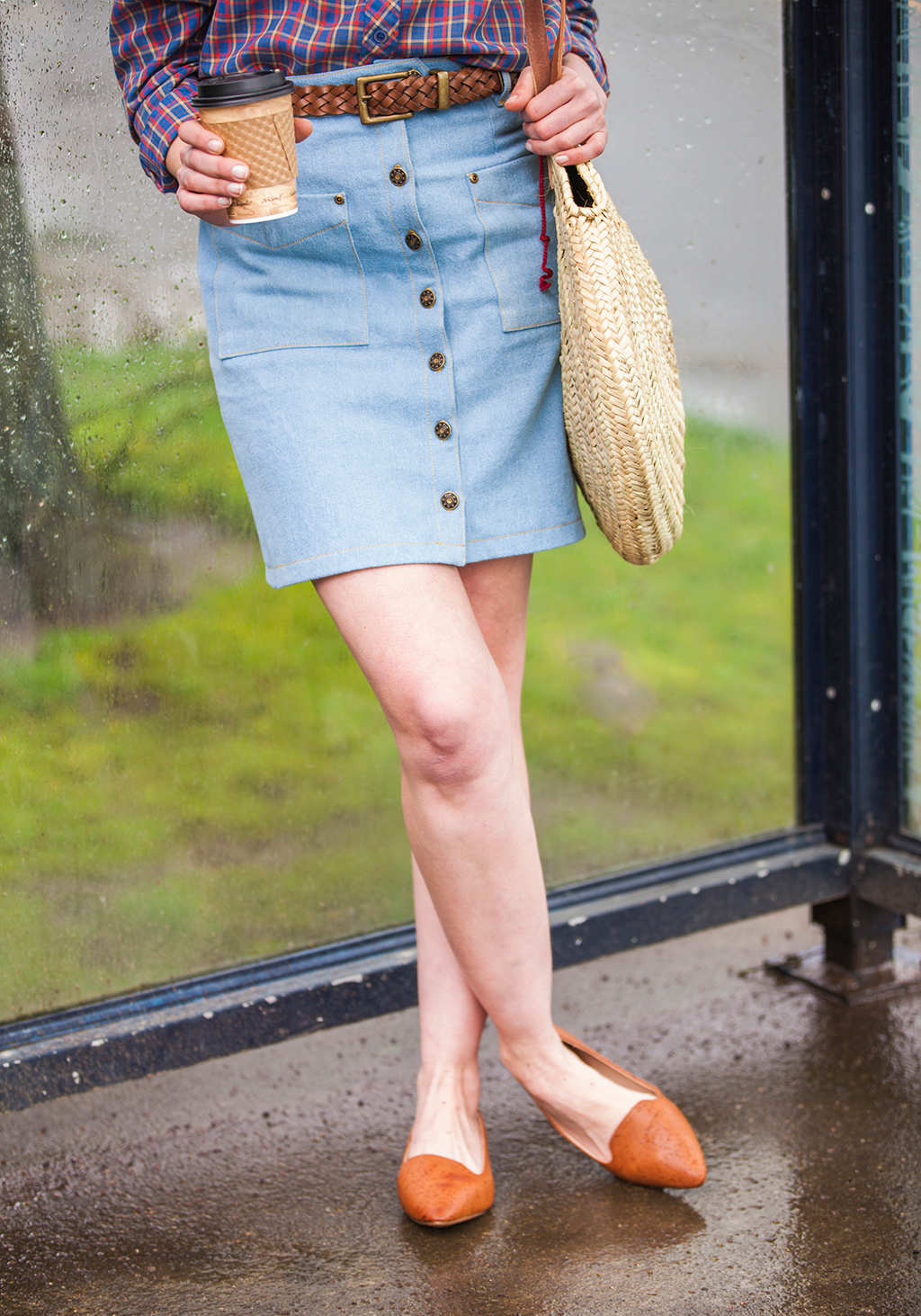 The Leonora skirt is a perfect fit for denim. The center front button closure offers the ideal opportunity for playing with tack buttons or snaps. The simple construction of this pattern is ideal for flat felled seams. Choose a medium-weight denim for just the right amount of structure.
Weston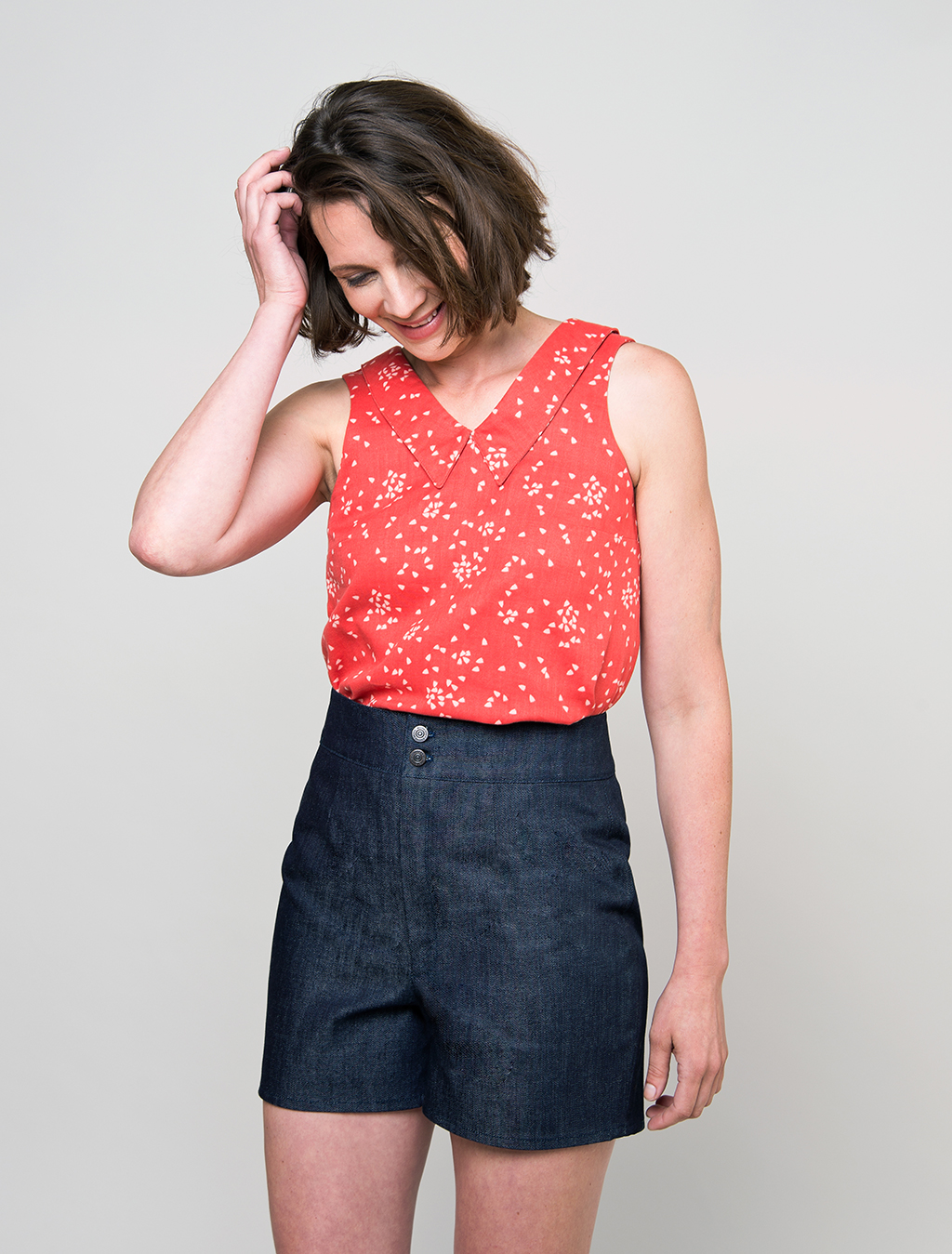 A pair of high-waisted denim shorts, like Weston, are perfect for warmer months. These simple shorts feature a zipper fly and flattering waistline. A medium-weight denim strikes the perfect balance between comfort and structure.
Adelaide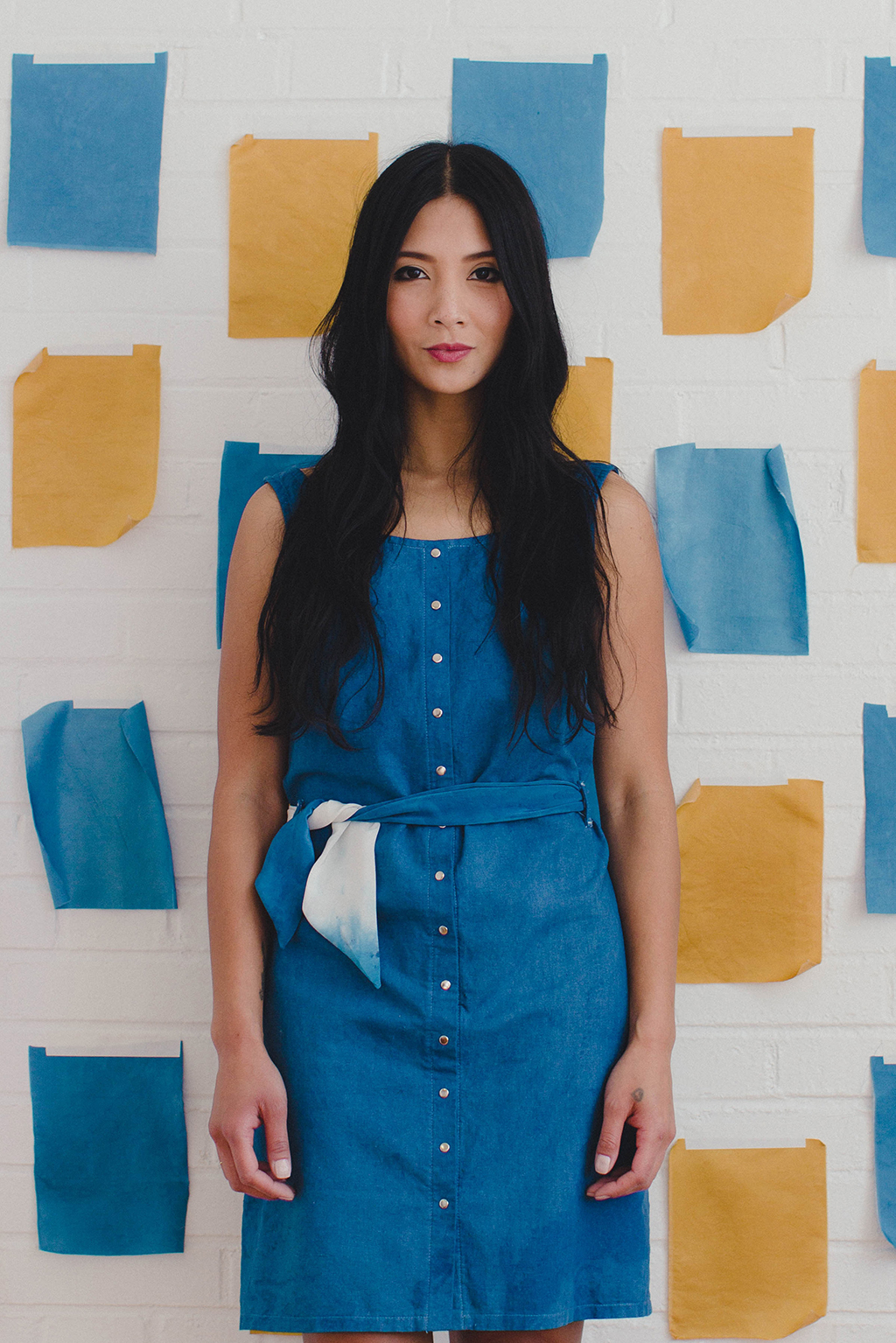 Adelaide is an easy-to-wear dress that is ideal for lightweight denim. To avoid bulky neckline and armhole finishes, use a lightweight, plain-weave cotton for the bias facings.
Join the Conversation
Sign in or become a Seamwork member to comment on this article.