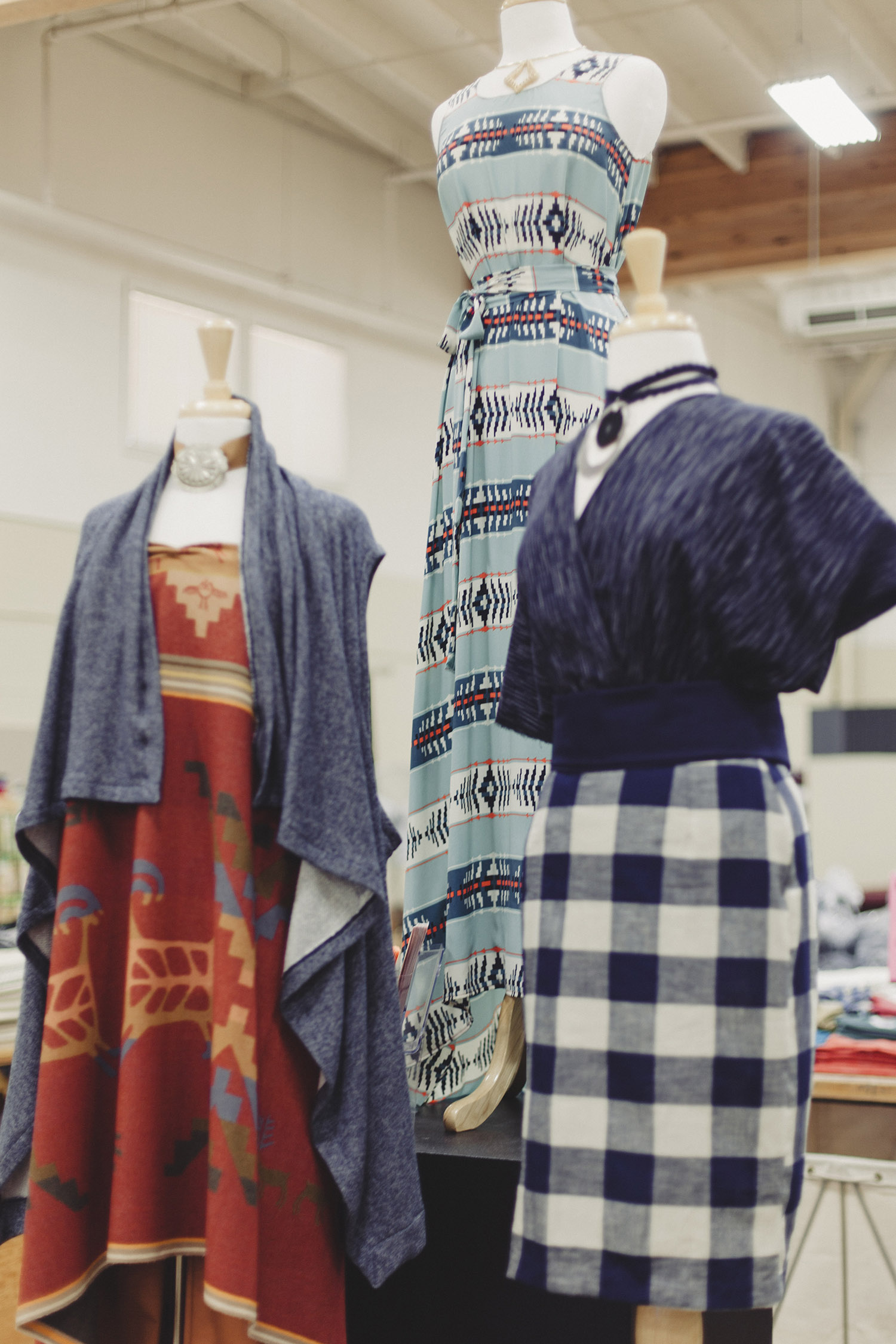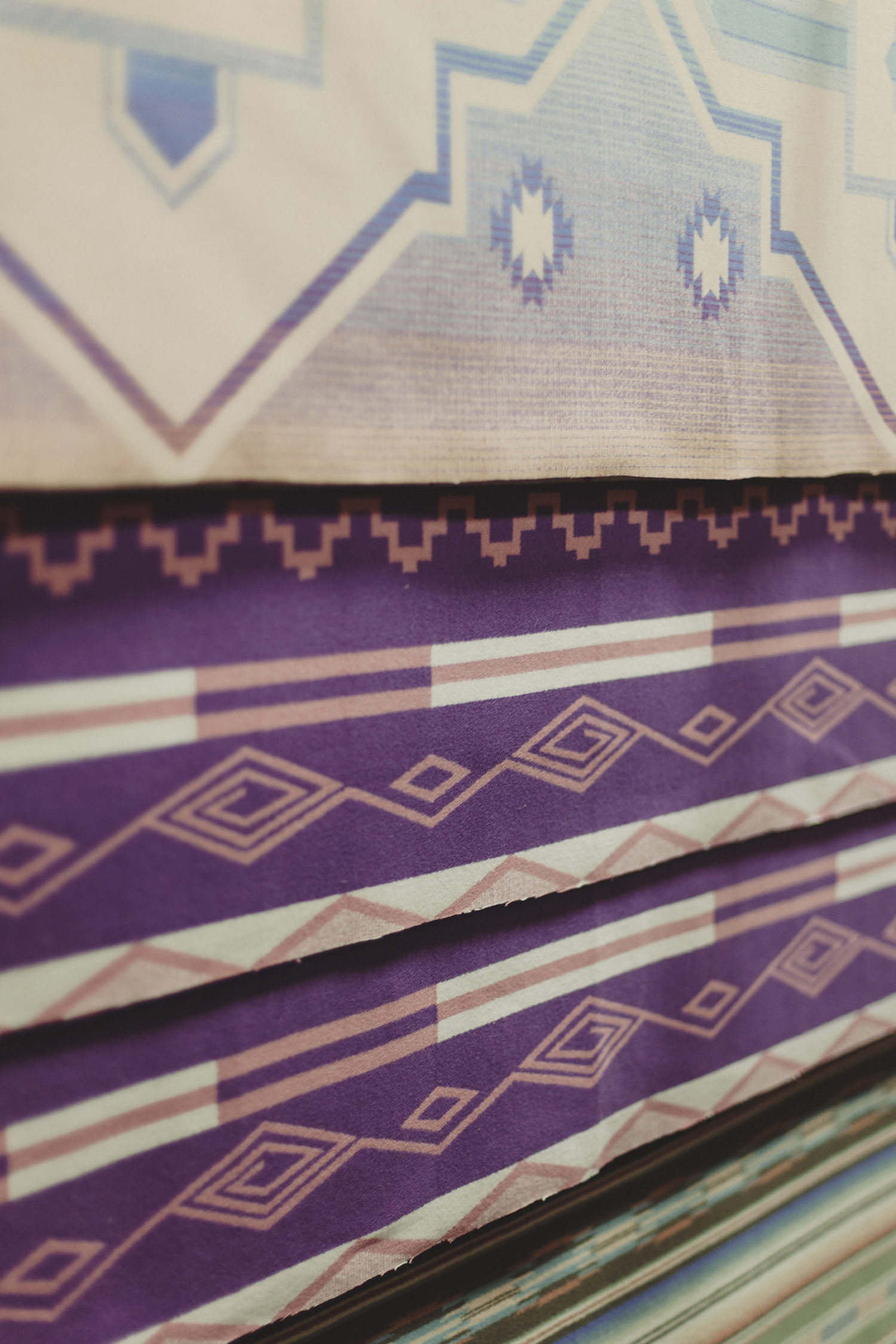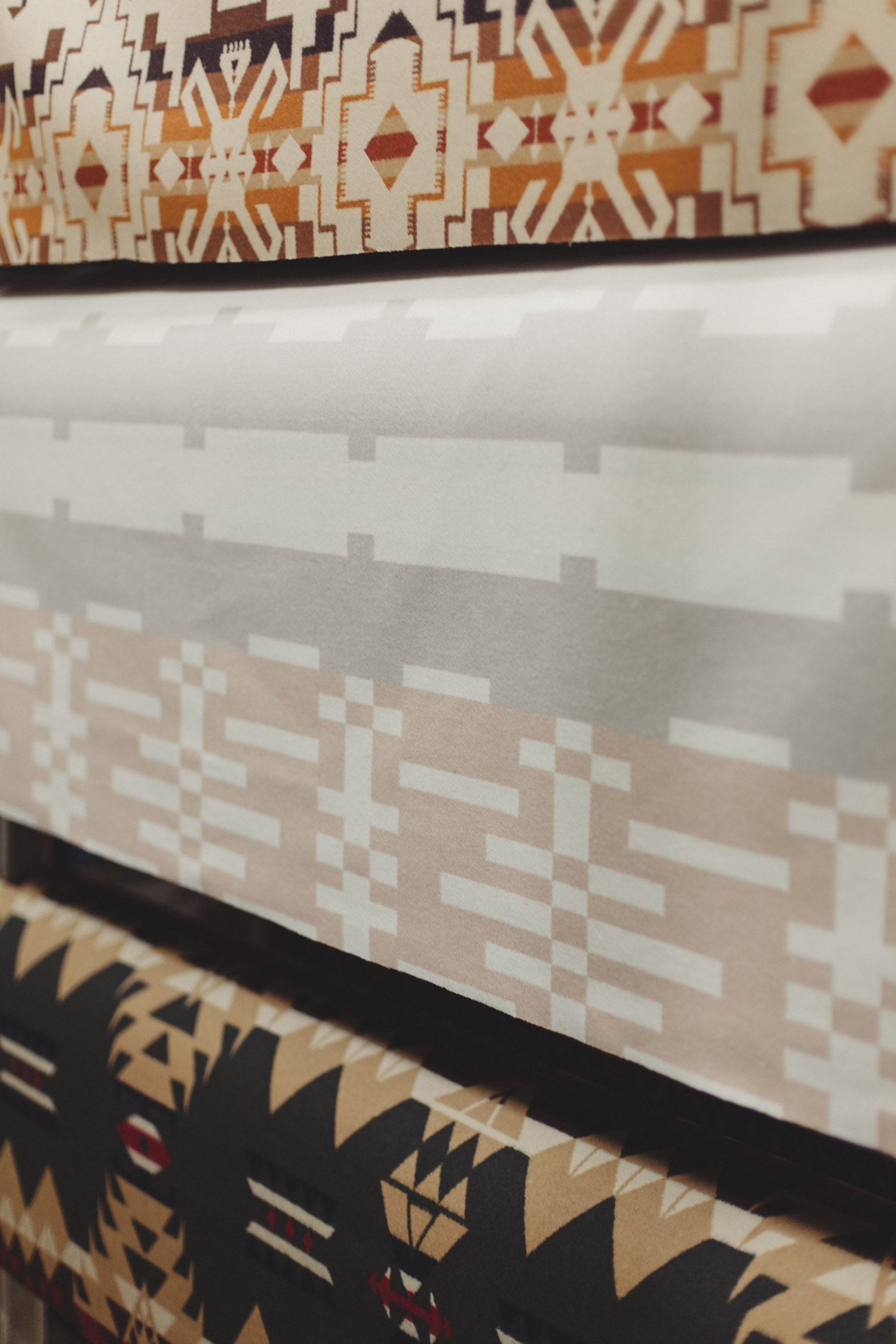 The deepest roots and most impressive branches of Pendleton Woolen Mills remain steadfast well into its sixth generation. Pendleton has been weaving beautiful wool fabrics in the Pacific Northwest for more than a century. From the first vividly patterned Indian trade blankets to THE PORTLAND COLLECTION's ultra-modern silhouettes, the company has always offered distinctive and universally appealing quality.
All of Pendleton's trade blankets and jacquard, plaid, and solid fabrics are still woven in their own mills in Oregon and Washington. The beautiful Chief Joseph and Harding jacquards so popular in the early days of the company are still in the current line, and Pendleton's remarkable pattern of innovation continues in the early 21st century.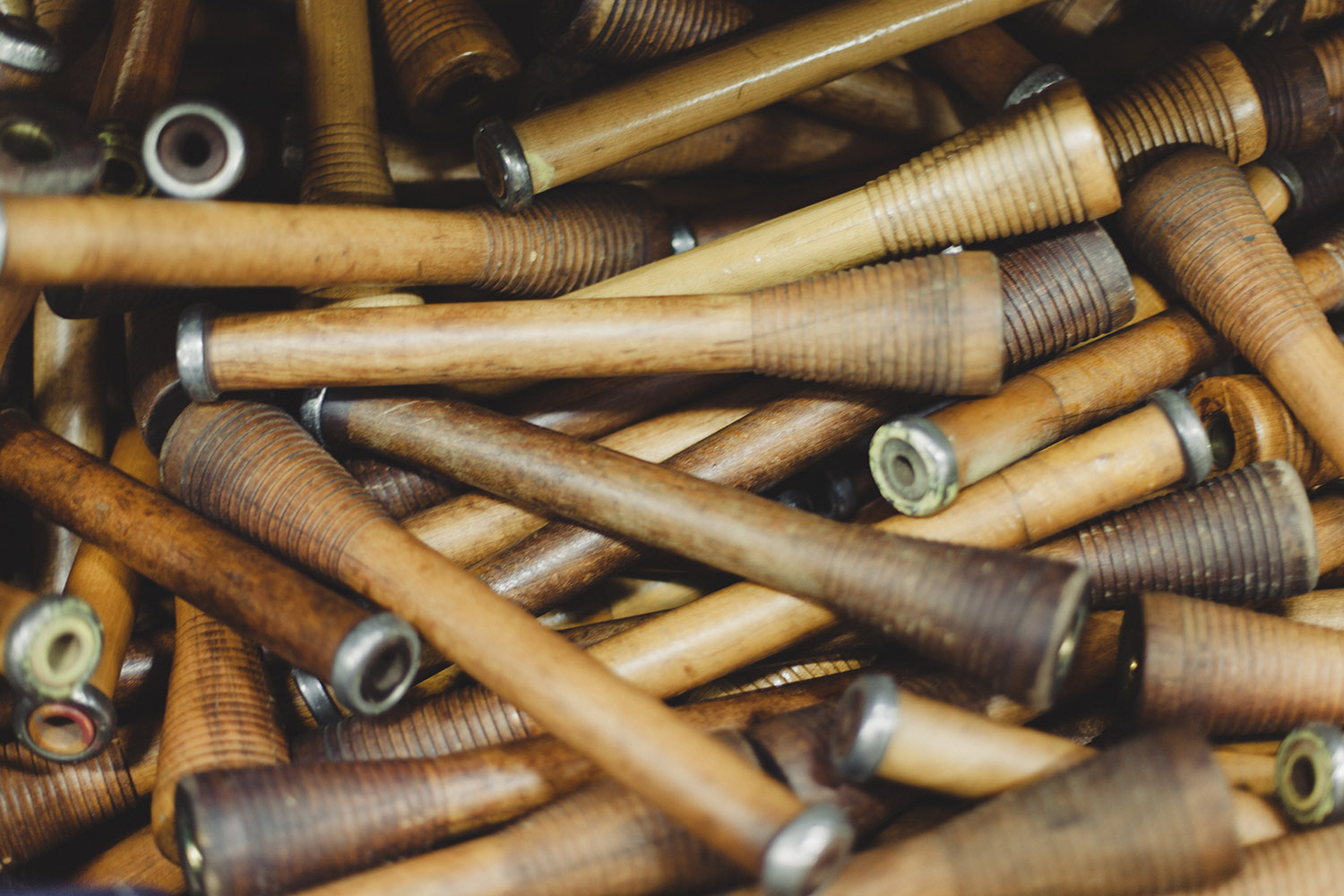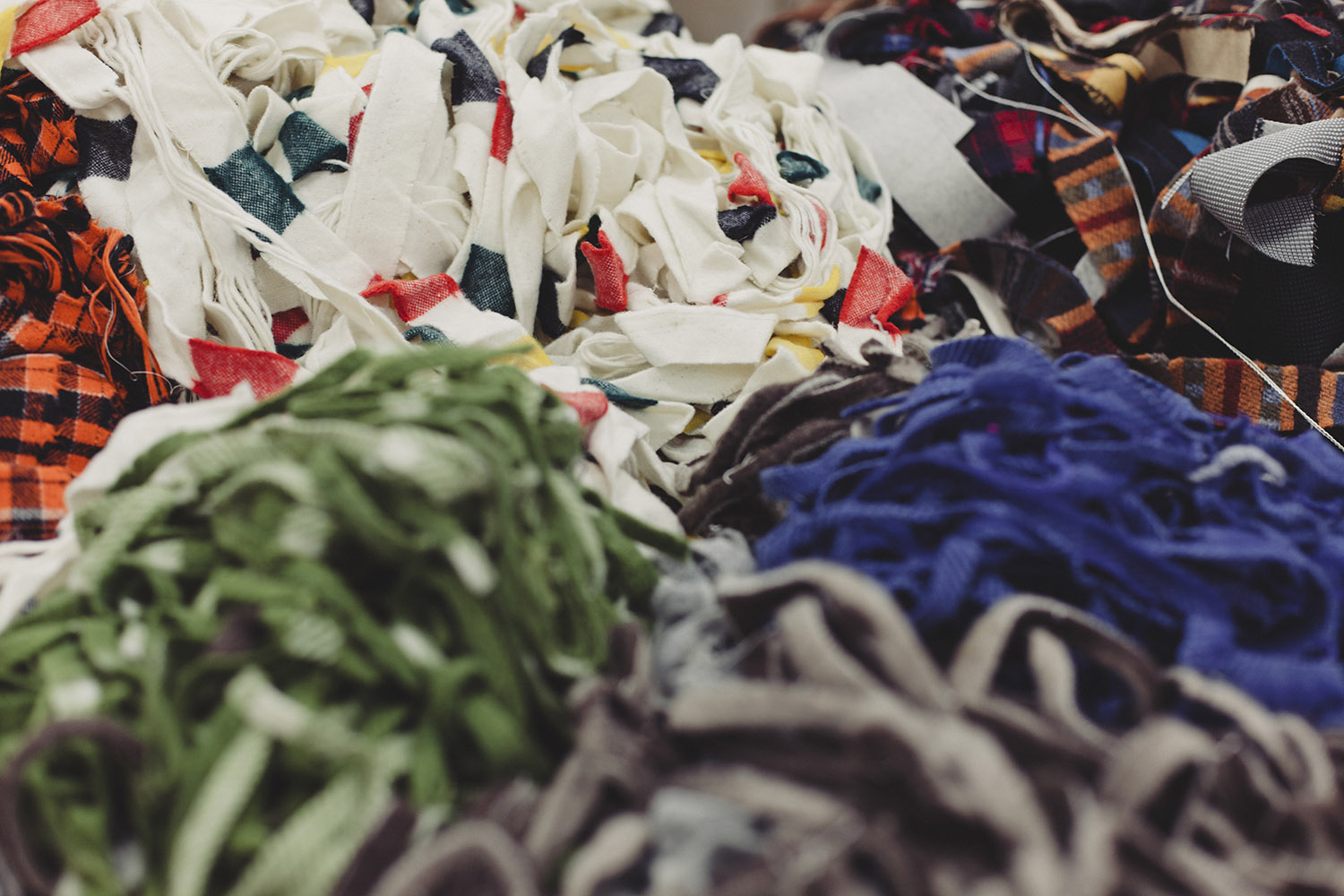 The Arts and Crafts movement, inspired by nature and handcraft, and with a hallmark of fine workmanship, flourished in the early 20th century—particularly in response to the fast pace of modern life, with its humming factories and dirty, crowded cities. Pendleton's early catalogs offered a colorful variety of designs in this style, displayed in an appealing and serene setting; it was said that an Indian trade blanket "replenished the atmosphere with colorful naturalness and a resplendent calm" within a room or a home.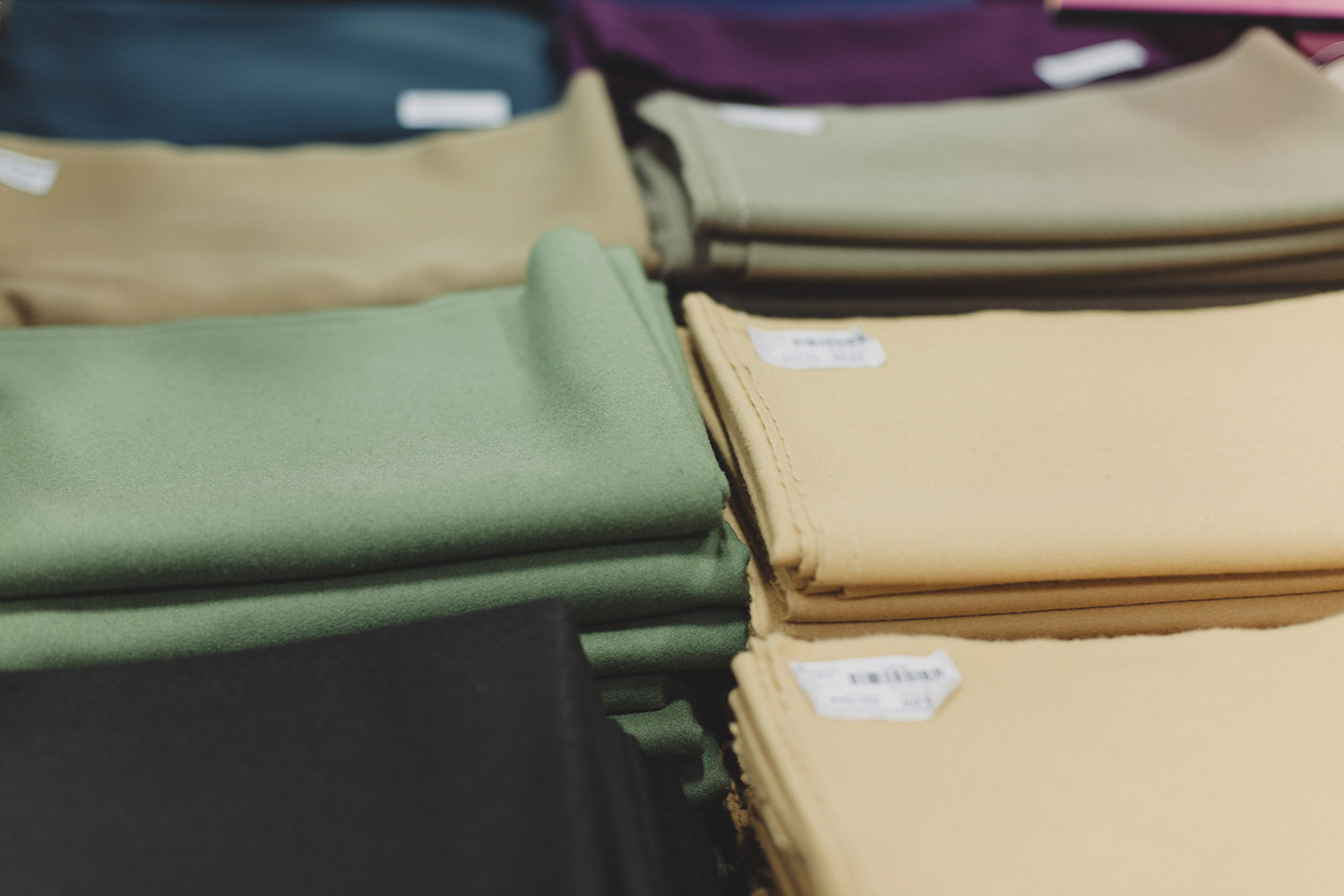 You can visit many of the Pendleton mills in person: The 1912 Washougal mill in Washington, which primarily weaves garment fabrics, and the original Pendleton mill in Eastern Oregon, which weaves blankets, both offer free daily tours throughout the week. The former 1939 Milwaukie Mill (just south of Portland) has been transformed into the retail-only Woolen Mill Store, offering home sewists everything from huge rolls of plaid, solid, and jacquard fabrics by the yard to bins of colorful wool scraps of all shapes and sizes, sold by the pound. Meanwhile, the 1889 Thomas Kay Woolen Mill in Salem is now a museum—the Willamette Heritage Center—open to the public.
Fabric Production: From Raw Wool to Retail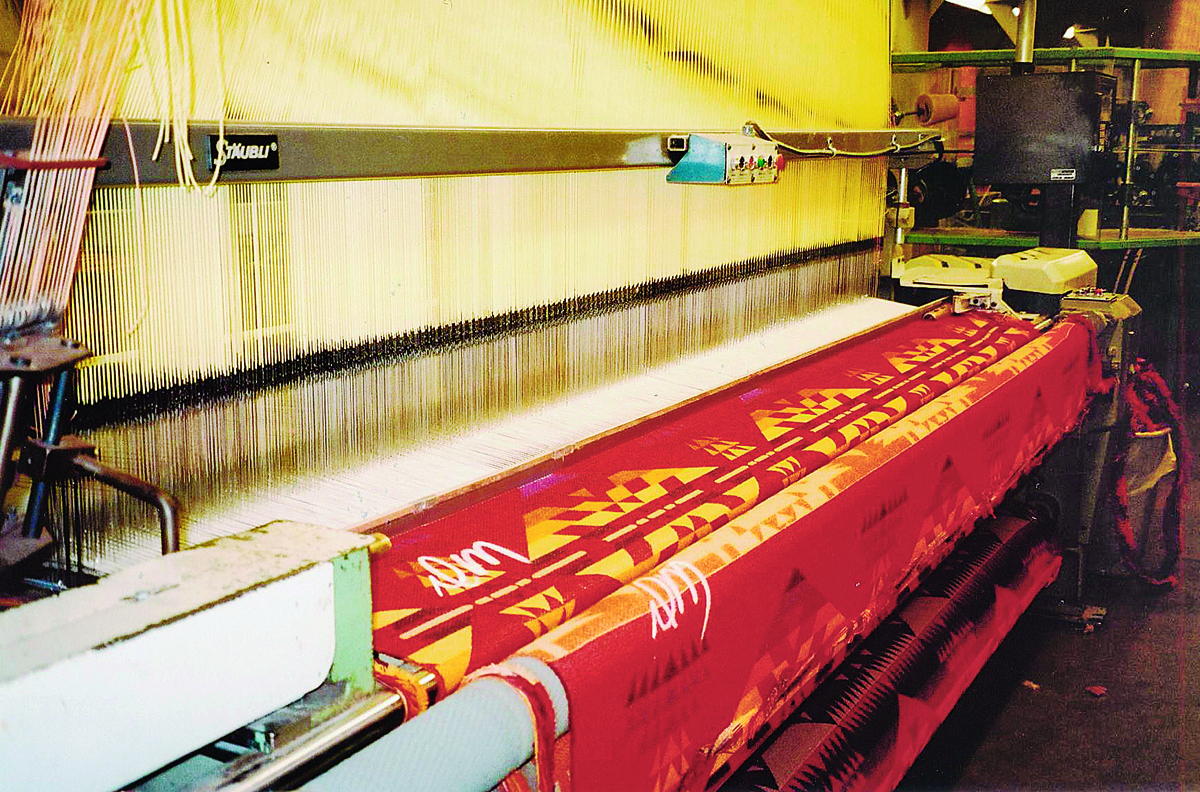 Image courtesy of Pendleton Woolen Mills
The first step in the weaving process is the purchase of raw wool. Pendleton wool buyers shop world markets, but most of Pendleton's wool still comes from the United States. Variety, quality, and quantity of wool fibers are essential to produce fine Pendleton woolens.
Pendleton's in-house fabric design department has a beautifully organized archive of thousands of historic fabric swatches on cards, including plaids, solids, and jacquards. Designers can look to vintage collections for new inspiration, perhaps choosing an iconic design and reweaving new fabric samples in a variety of colorways or scales by hand on small looms. From there, colors and details are narrowed down and finalized, and designs are then sent to the two working mills for large-scale production.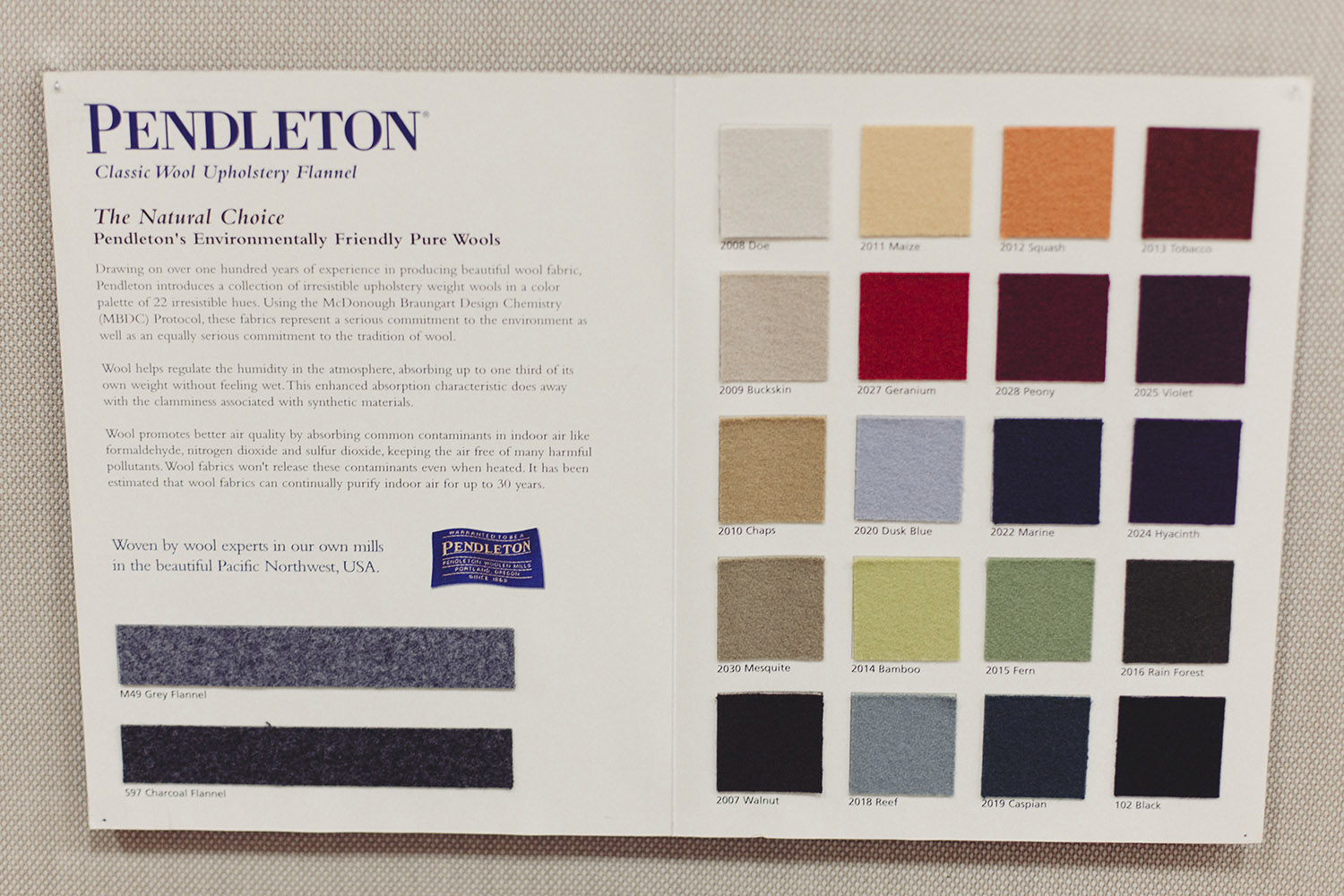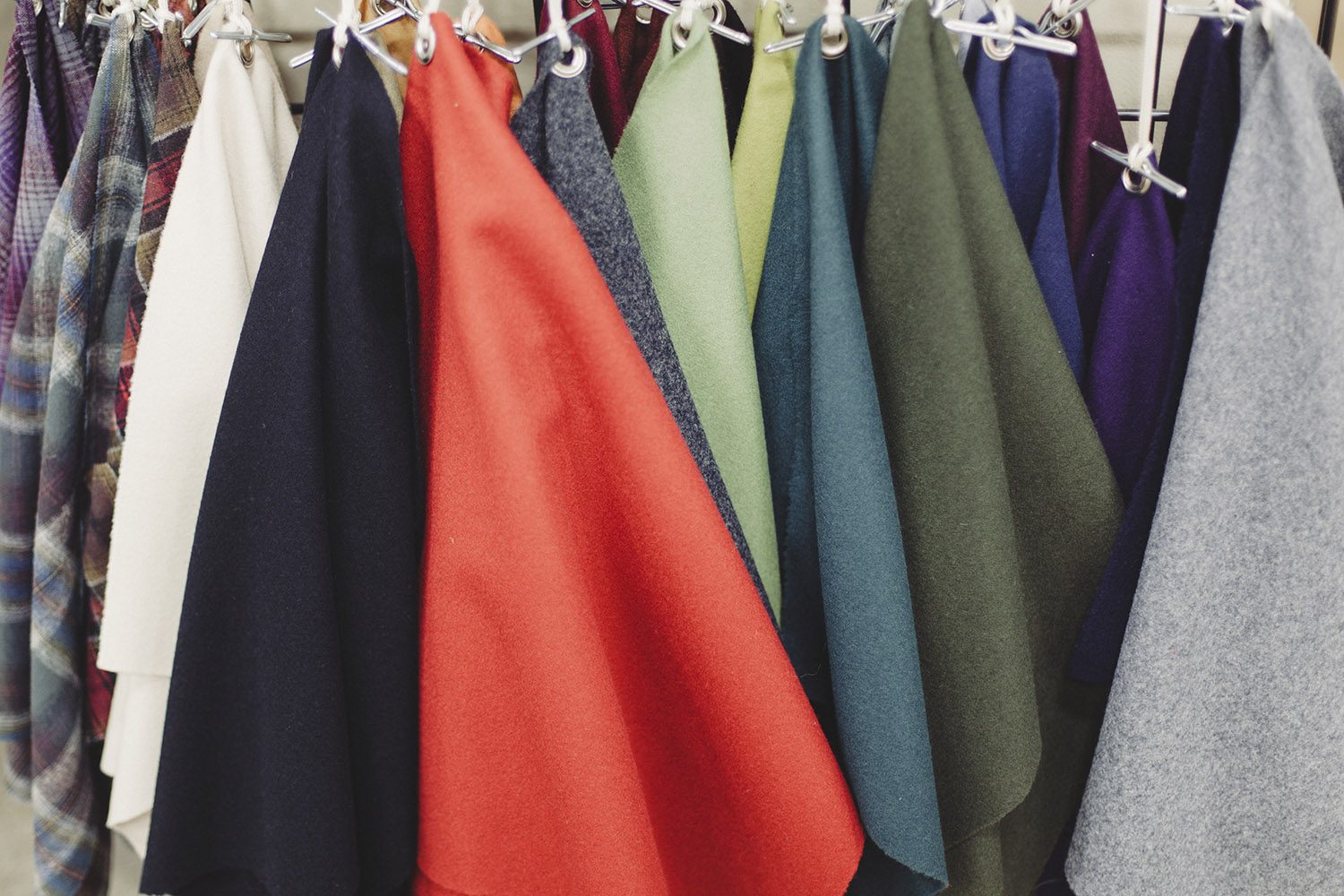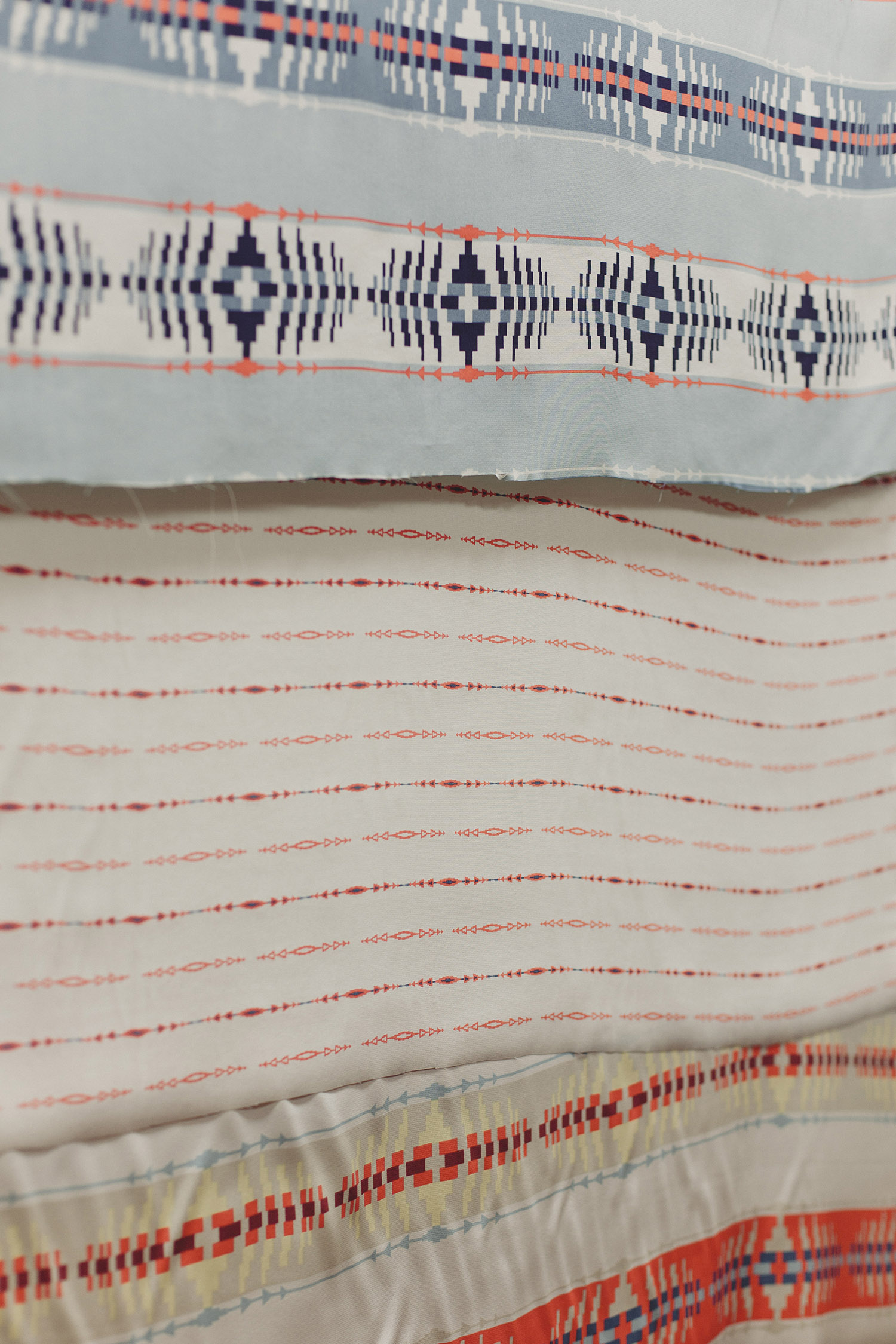 Fabric production includes many steps: dyeing, carding, spinning, weaving, and finishing. Dyeing is accomplished by computer-controlled systems that immerse the wool in water and dye, then set the color with heat and flow pressure. The carding process combs and aligns fibers in preparation for spinning. During spinning, strands of fibers are extended and twisted to form yarns. Then, high-speed computerized looms interlace the yarns into woven cloth, whether it's an intricate, graphic jacquard pattern for a cozy blanket, or a crisp menswear plaid flannel. Due to the unique felting property of wool, the woven cloth goes through a fulling process that uses controlled shrinkage to produce a softer, more compact fabric. The material also passes through other finishing procedures, such as washing, shearing, pressing, and napping before production is complete. Near the end of the cycle, blanket fabrics are cut and finished while fashion fabrics are sent to garment plants for apparel production.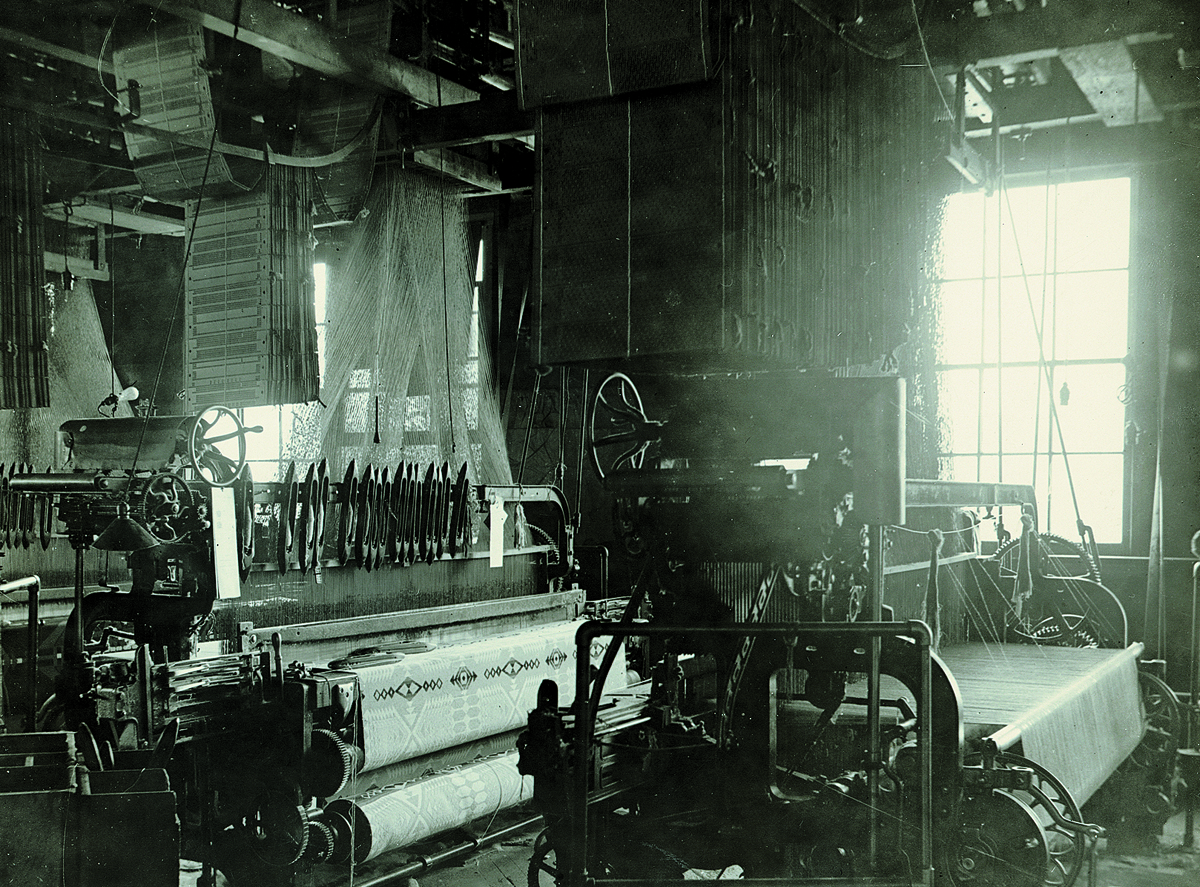 image courtesy of Pendleton Woolen Mills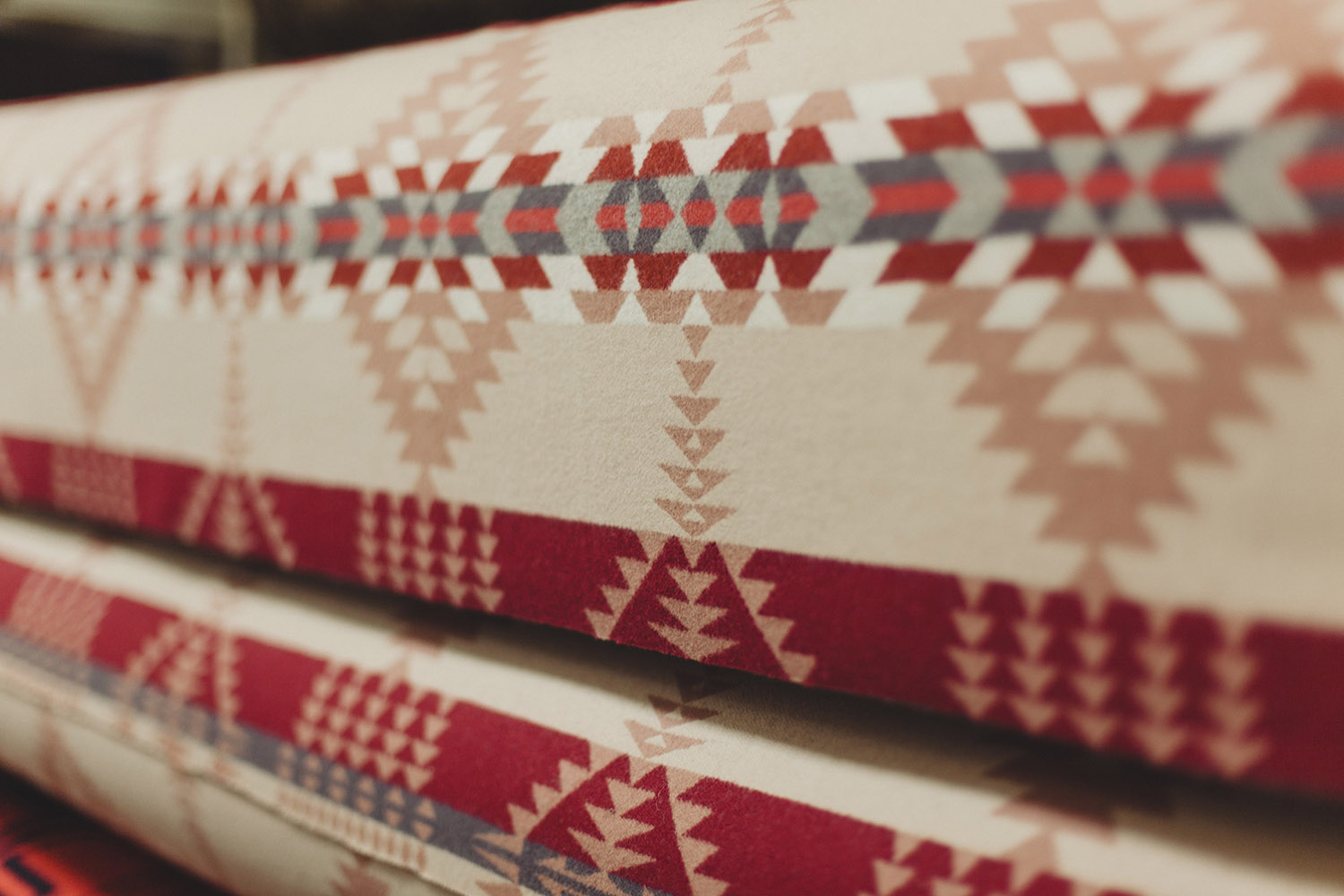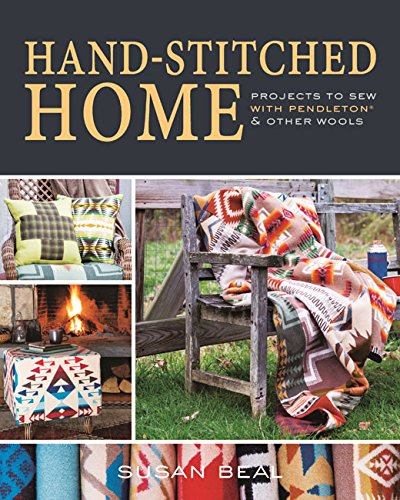 Text excerpted from
Hand-Stitched Home by Susan Beal
. Hand-Stitched Home includes 27 beautiful projects you can make with Pendleton or other wools. Available now from Taunton Press.
Pendleton wool fabric can be purchased at the Pendleton Woolen Mills Outlet in Portland, Oregon, or through the Pendleton website.

Join the Conversation
Sign in or become a Seamwork member to comment on this article.