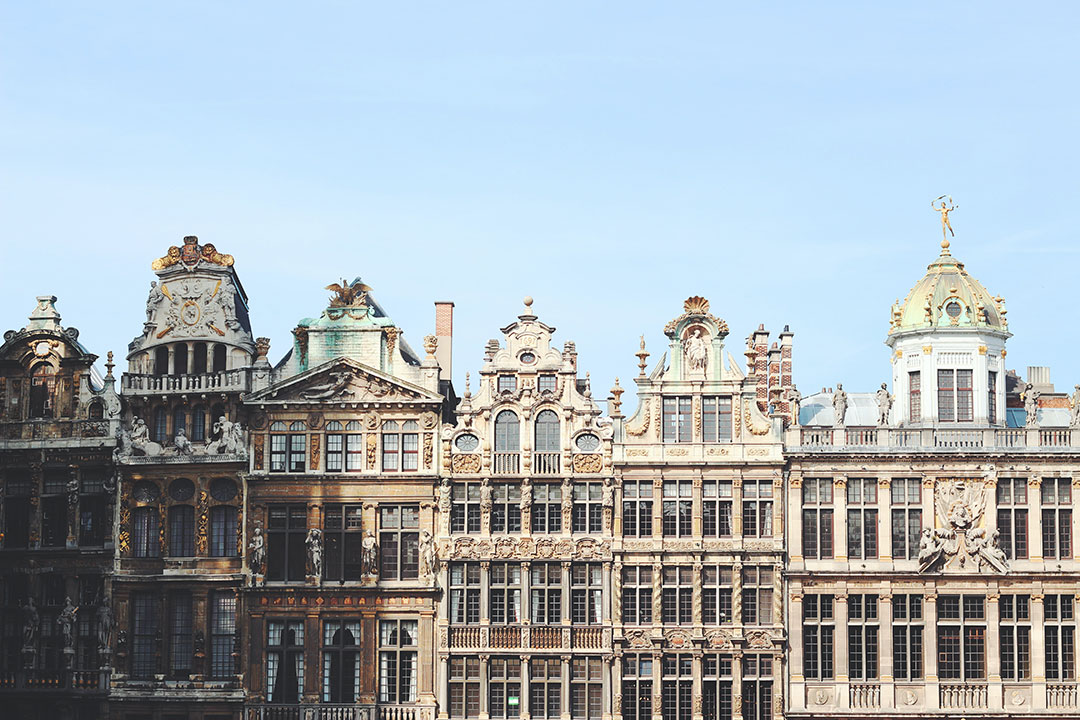 Brussels is famous for hosting the headquarters of the European Commission and for its sprouts—but a few centuries ago, lace was the reason for renown. If you walk around the Grand Place, you will see several lace shops, and you might come across the Fashion and Lace Museum. As is often the case when living in a city, I've never been there so, please tell me how it is if you go!
This city guide will show you some trusted places to shop for sewing supplies and make the most of your time in Brussels.
Shop in the City Center
While in the city center, enjoy the atmosphere of the Dansaert/Sainte Catherine area, which is known for being the fashion district. Shopping is very eclectic, and you will certainly find something that matches your style. Notable French brands stand alongside second hand and little stores (find the rue des Chartreux).
Hungry? Hit the Place Sainte Catherine or rue de Flandre to find any type of food. If you're in a hurry, I recommend Mer du Nord, a fish-counter.
Les Tissus du Chien Vert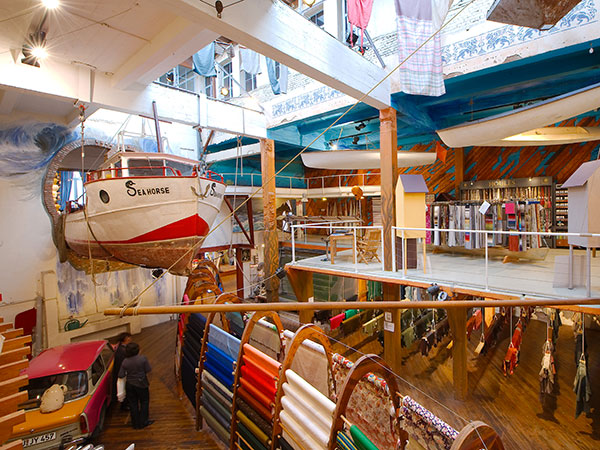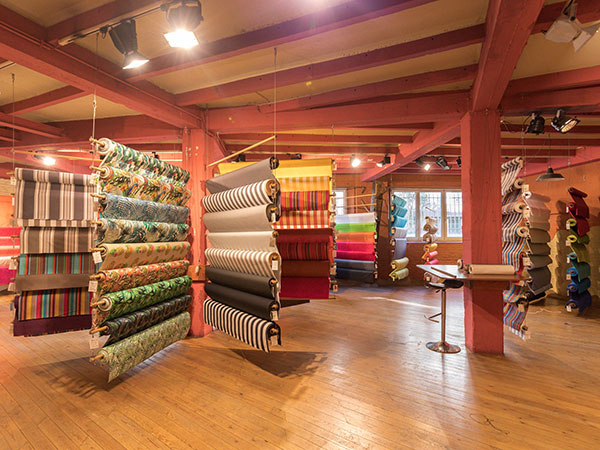 Not too far from the buzzy center is one of the greatest fabric stores in the city: Les Tissus du Chien Vert. They offer a wide variety of fabrics, from cotton to fake fur, not to mention tulle, suedette, and lace—of course.
You might lose your mind when discovering the cabinet holding the buttons collection. They also have anything fabric-related, such as threads, zippers, and equipment. If you are on a budget, visit the back of the shop in the section called "les puces du chien" (the dog's fleas) where they propose end-of-collection items for a discounted price.
They have another store one minute from this one for upholstery fabrics called Le Chien du Chien. For the decor alone, it's worth the trip. A huge boat overlooks the main room, which is just one of the unusual things you will see there. In between, feel free to stop at le Phare du Kanaal for a savory lunch or pastry and coffee with a view of Brussels canal.
Walk Through Les Marolles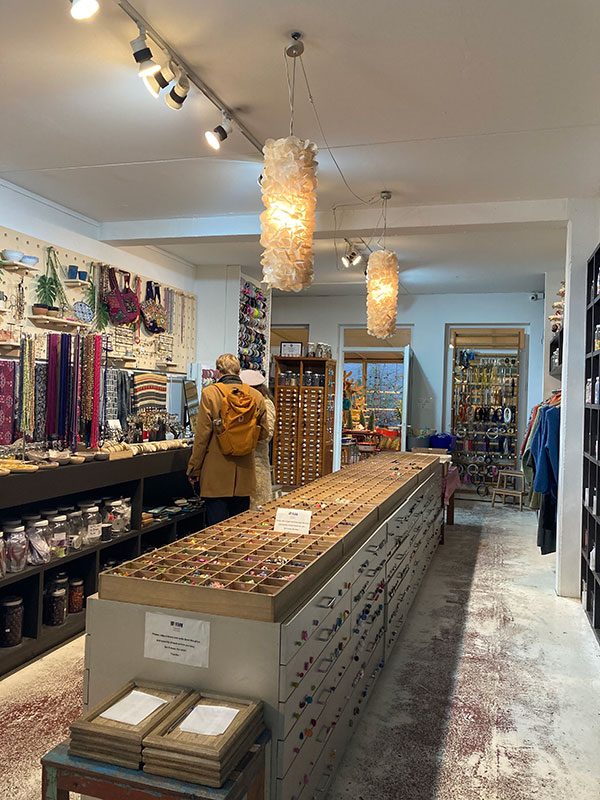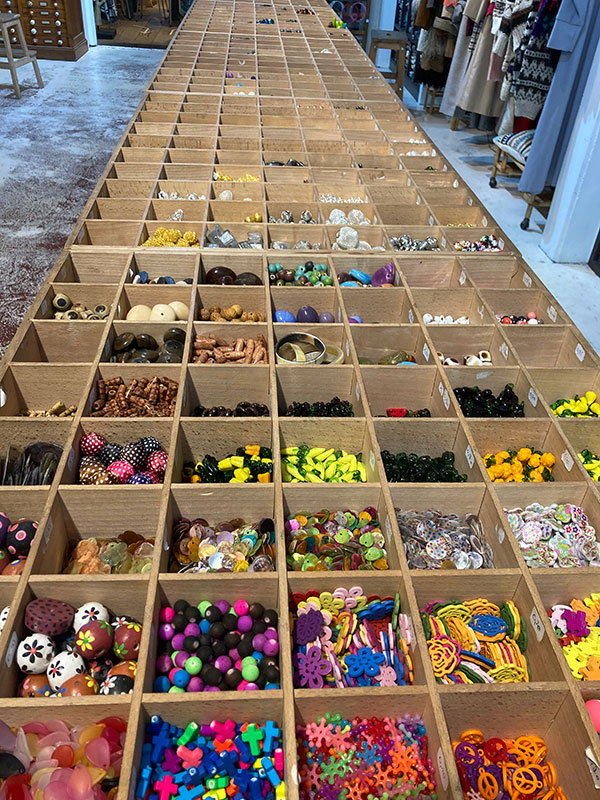 Walking back to the city center, wander through Les Marolles (rue Haute and rue Blaes), the most typical neighborhood of the city. A flea market invades the Place du Jeu de Balle on Sunday morning. Make sure to come early, or you will only see empty boxes and people cleaning their spot.
"Downtown" takes on its full meaning in Brussels. Once in the city center, you can only go up. So from the square, start climbing the hill and follow the rue des Renards to find a small store.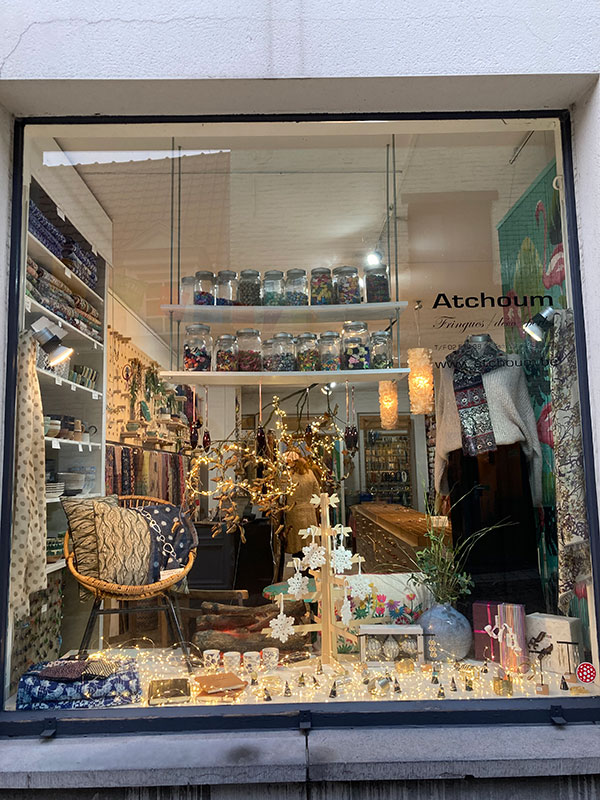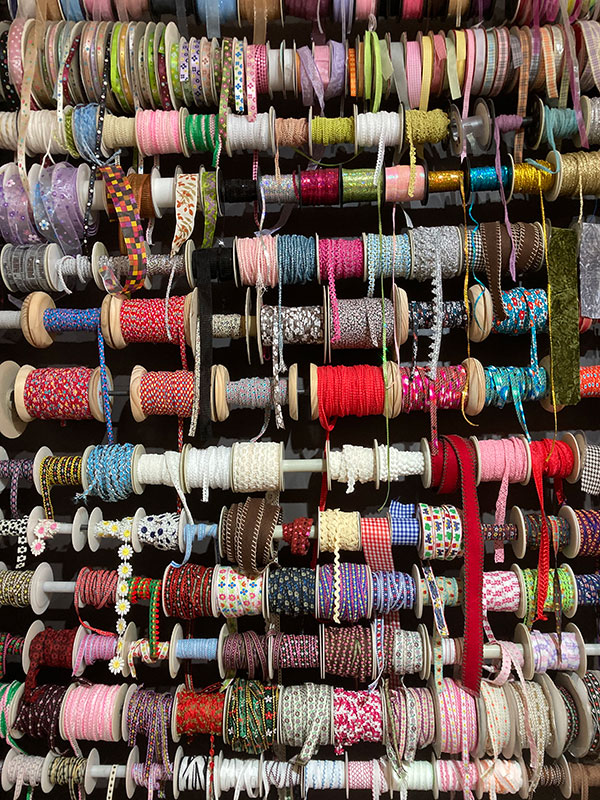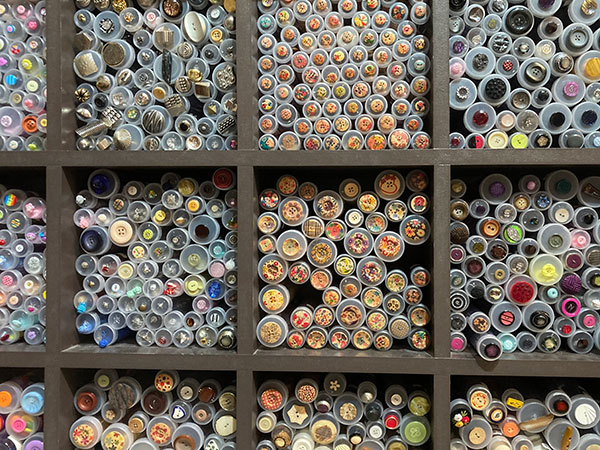 Atchoum
Atchoum is a true treasure trove for anyone into handmade jewelry or sewing! Claude, Eric, or Brigitte will gladly help you find what you are looking for. Or you can get yourself lost in their selection of buttons and pearls. A clothing and decoration store hides in the back, transforming the place into a bigger shop than it looks like from the window.
Go up to Le Chatelain and Saint-Gilles
Keep going up using the elevator made of glass a few blocks away. You will have one of the greatest views of the city. Our next stop is the Chatelain a bit further on the avenue Louise. From rue du Bailly to place Brugmann, you will wander through a vibrant neighborhood full of little stores, restaurants, coffee places, etc. From the place Brugman, the rue Darwin will lead you to a small fabric store: Wonderland.
Wonderland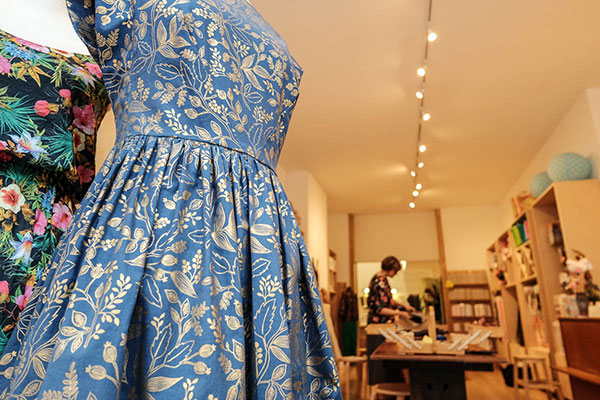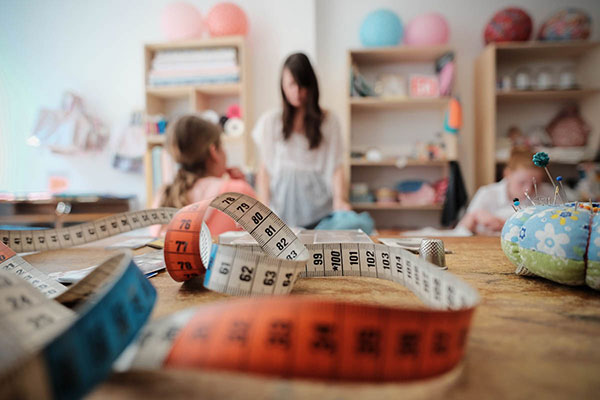 Wonderland carries fabrics from around the world, such as Japanese fabrics and African wax. If you plan to visit, make an appointment with Vanessa. You can also book a class to discover sewing, get better or learn a specific technique.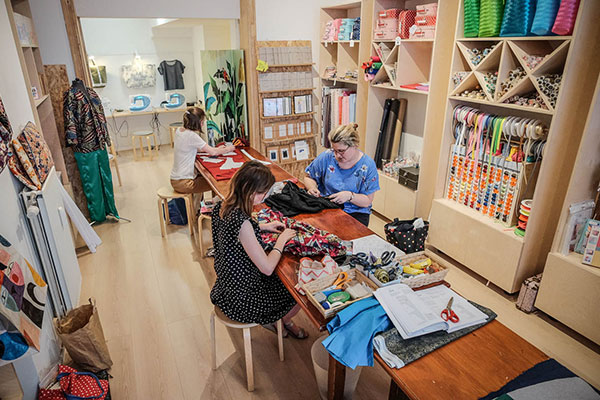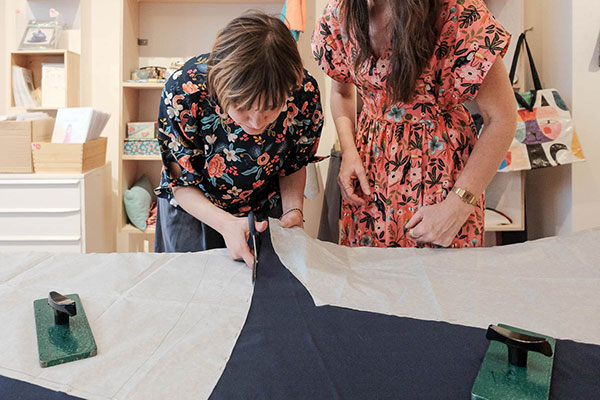 On your walk to the next stop, have a drink or eat something at Chez Franz, an iconic bistro in the area.
Yarn at Kaleidoscope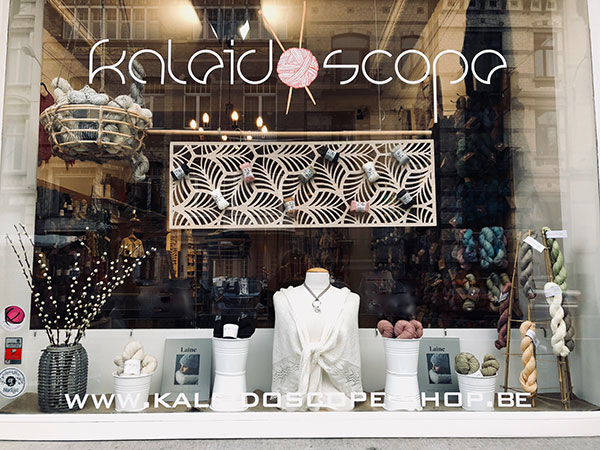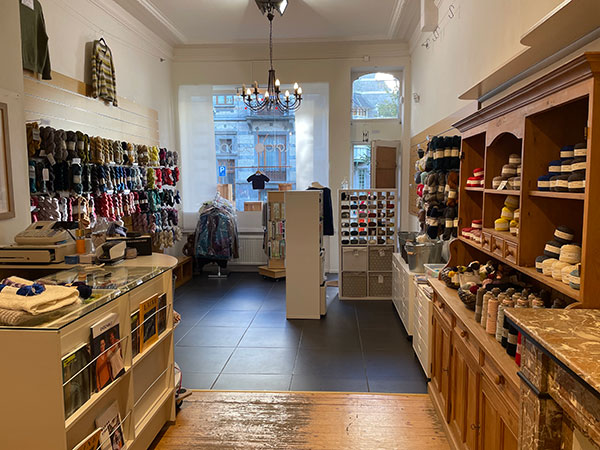 Then go up to Saint Gilles to discover a small and yet very complete yarn shop—Kaleidoscope. Rosalind offers a large range of natural, handmade, hand-dyed yarns from small companies, but most of all, she gives advice: "At Kaleidoscope we can help you choose the best project for your budget and your level of experience as well as offer advice and tips to succeed!" They also offer knitting and crochet classes.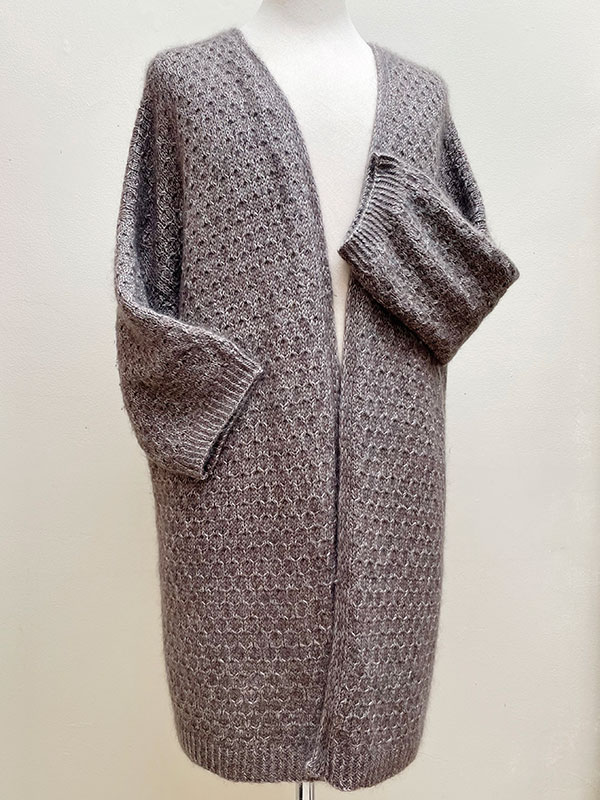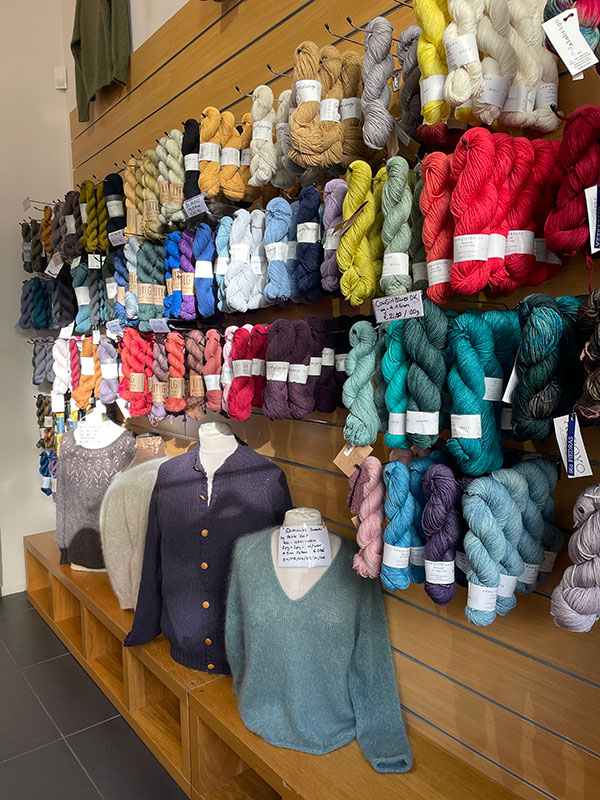 One of the Woluwes
In another area of the city, in Avenue Georges Henri, discover the brand new Atelier Moondust. "You can buy everything you need for sewing, knitting, embroidery, crochet, etc. but also take classes with us to learn or deepen your skills in the many workshops we propose." Isabelle's selection includes various famous American, British and French brands of fabric (among which one of my favorite brands, she is my offical supplier), yarn, equipment, books, embroidery threads, and accessories. The team is keen to help you and share pieces of advice or a little chat as Atelier Moondust is not only a great place with material you won't find anywhere else in the city, it's also a community.
An Interview with Isabelle Durieux from Atelier Moondust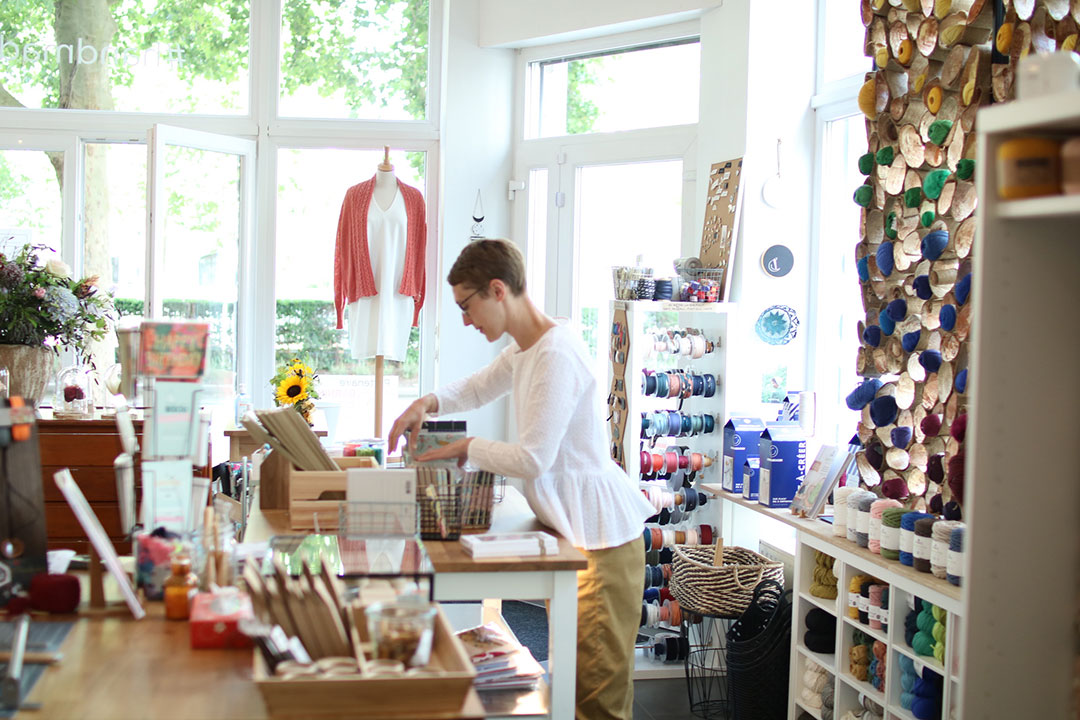 How would you describe Atelier Moondust?
Isabelle: Atelier Moondust is a store, of course, but it's much more than that. I like to believe that Atelier Moondust is the center of a community and that covers the whole handmade experience. So you can buy everything you need for sewing, knitting, embroidery, crochet, etc., but also take classes with us to learn or deepen your skills in the many workshops we propose. We also have social events like "sip and knit" nights which are very popular. Our team is really motivated to share their skills whilst also promoting a highly modern aesthetic.
Where does the name come from?
Isabelle: The name comes from an expression in French "être dans la lune" which literally means "being on the moon" or daydreaming. As I dreamed a lot about opening my shop—day and night—a name that conveyed fantasy and dreams and including the moon seemed fitting.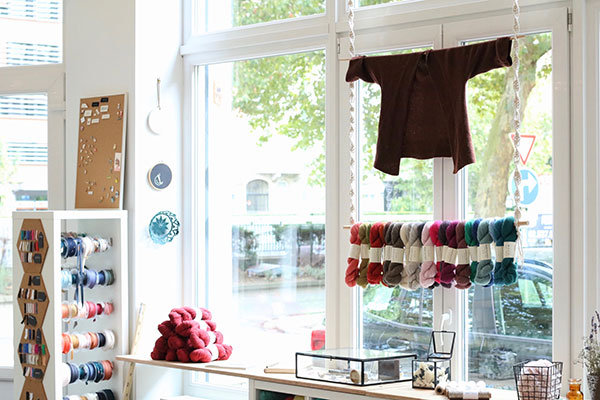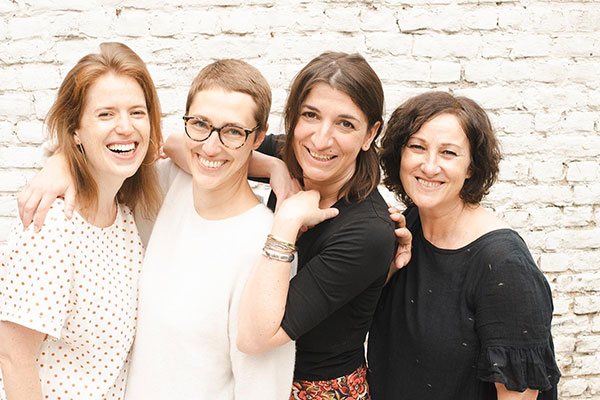 What drove you to open your store? Why in this neighborhood?
Isabelle: I've been crafting as long as I can remember. I've tried pretty much everything: knitting, sewing, crochet, embroidery—I was lucky to have a grandmother who was able to teach me a lot of her skills. I grew up watching her making her entire wardrobe and I always wanted to do the same. After a while, I wanted to share my passions with others and this naturally gravitated towards teaching. The idea of a store was at the back of my mind for years, but it was really when I was living in the US for three years—and worked at Finch Knitting & Sewing Studio—that I started to develop more concrete plans. For that I really have to thank my friend Nicole, the owner of Finch, for helping and mentoring me.
So when I came back in Brussels in 2017, I was keen to start straight away and put my ideas into practice! At first, I set up in my house because it was hard to find the right commercial space, but when an ideal location became available in my neighborhood a few months later I jumped at the chance. Our neighborhood is really welcoming. It's highly international, very green, and has great public transport connections.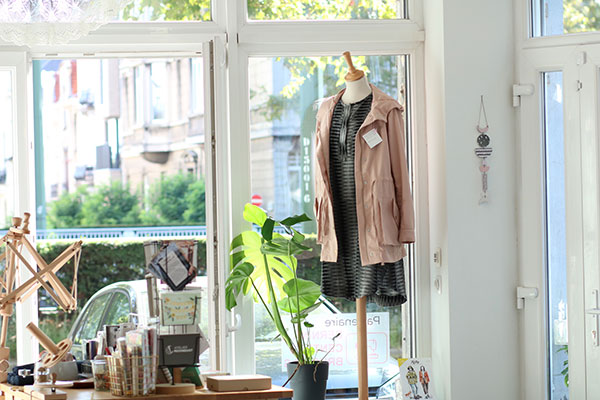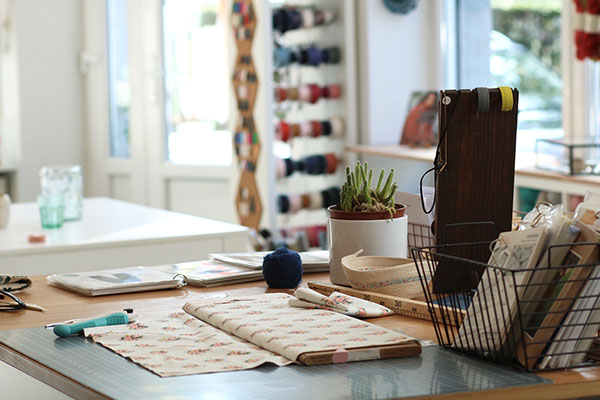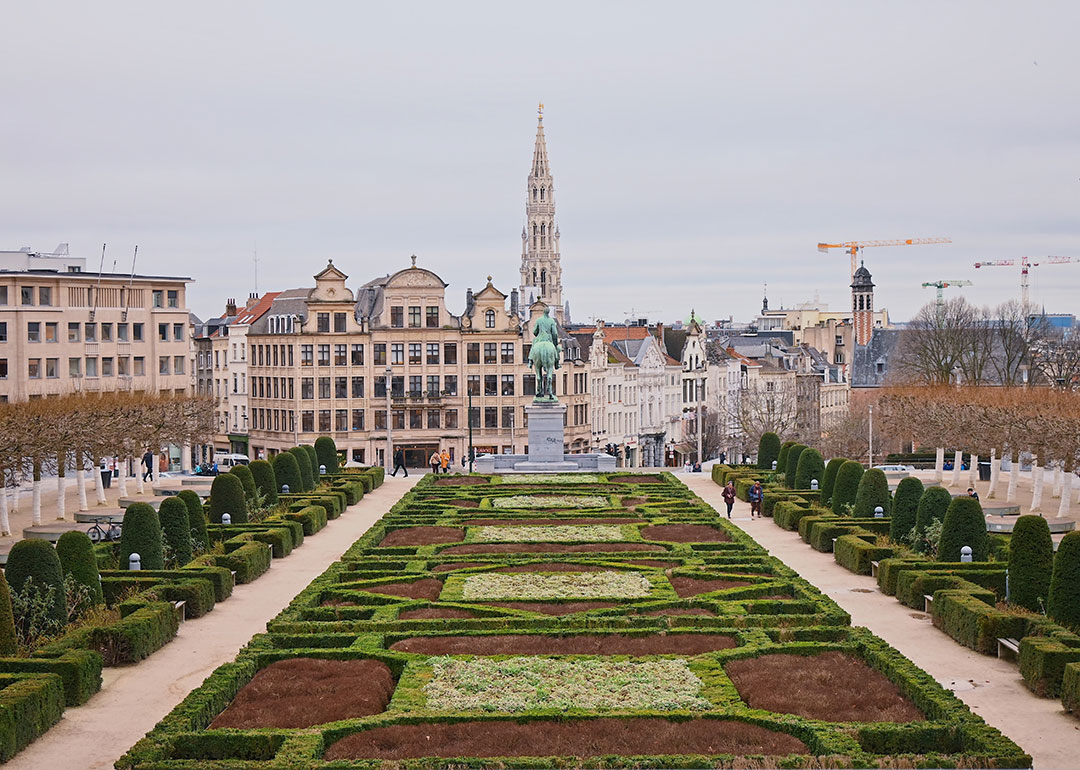 I've heard there is news to tell... What is changing soon? Why?
Isabelle: Yes! Exciting news... Since October, Atelier Moondust has expanded. We are now four shareholders: Julie, Laurence, Sarah, and myself, and we are getting ready to move to a much bigger space while remaining in our neighborhood. We will triple our space and be able to offer more exciting products and more workshops (not only in French but also in English and Flemish).
Brussels is the result of a mix of influences, a "melting pot" as we call it. Each area— sometimes even each street—has its own style, and it's hard to summarize the city in a guide. If you come, reach out, I'll be happy to help you design the best tour according to your centers of interest!
Love the article? Pin it for later.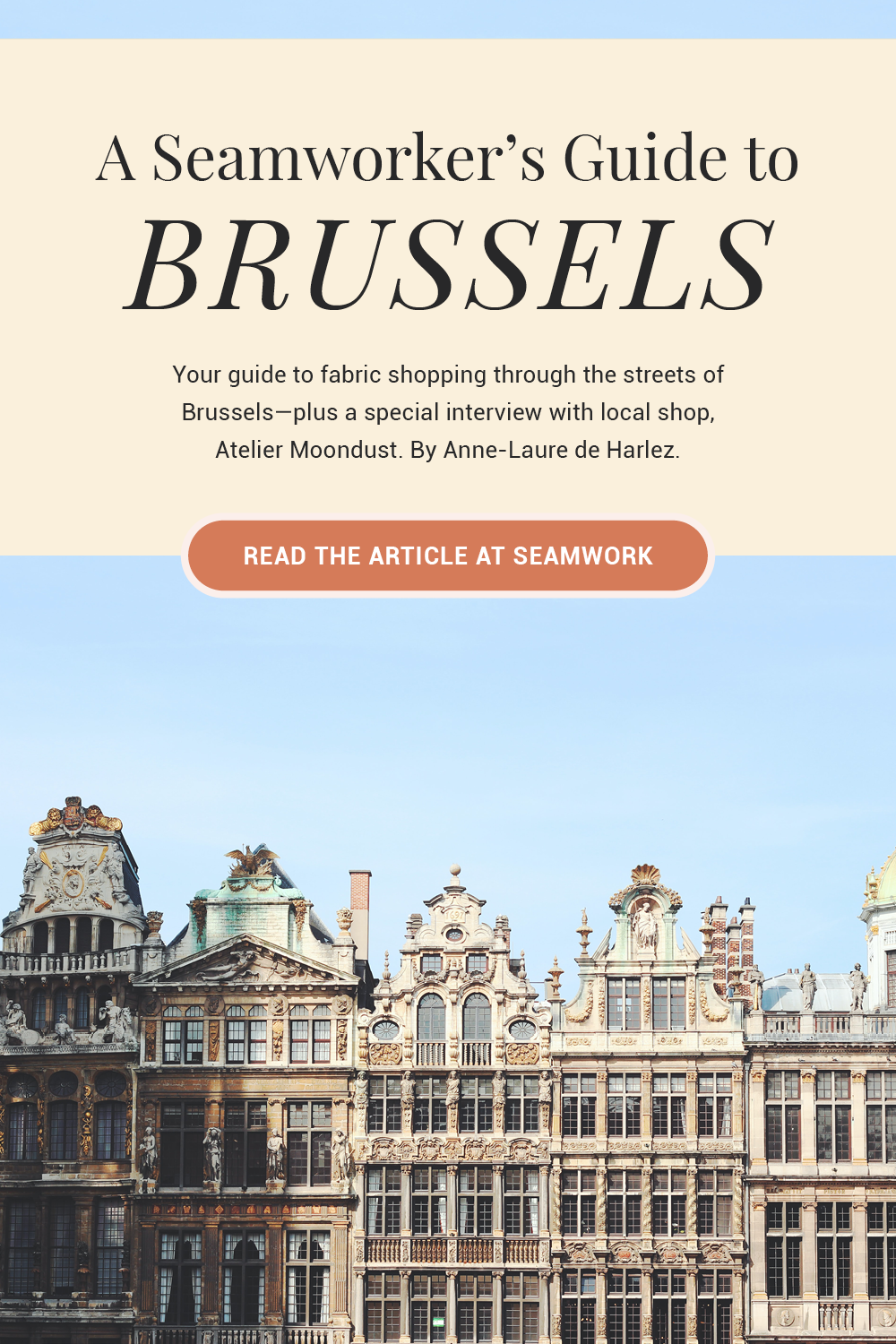 Join the Conversation
Sign in or become a Seamwork member to comment on this article.