Go fabric shopping in Joburg with me in this video.
Destination: Johannesburg
Country: South Africa
Province: Gauteng
Known to locals as: Joburg, Jozi, The City of Gold, Egoli
---
Everyone who knows me, even a little, knows about my love affair with my city, Johannesburg. I love exploring it, and I love showing it off when my foreign friends and acquaintances come to visit. South Africa is a beautiful country, and we are spoilt for choice in beauty, both land and sea—but Joburg is probably number 100 in a travel guide's list of "100 places to visit in South Africa."
I still always encourage people to try to spend a night or two here because there's no other way to describe Joburg other than it's "a vibe." Because of our lack of natural beauty, Joburg is where you will find the best people. We have created our own beauty in this concrete jungle.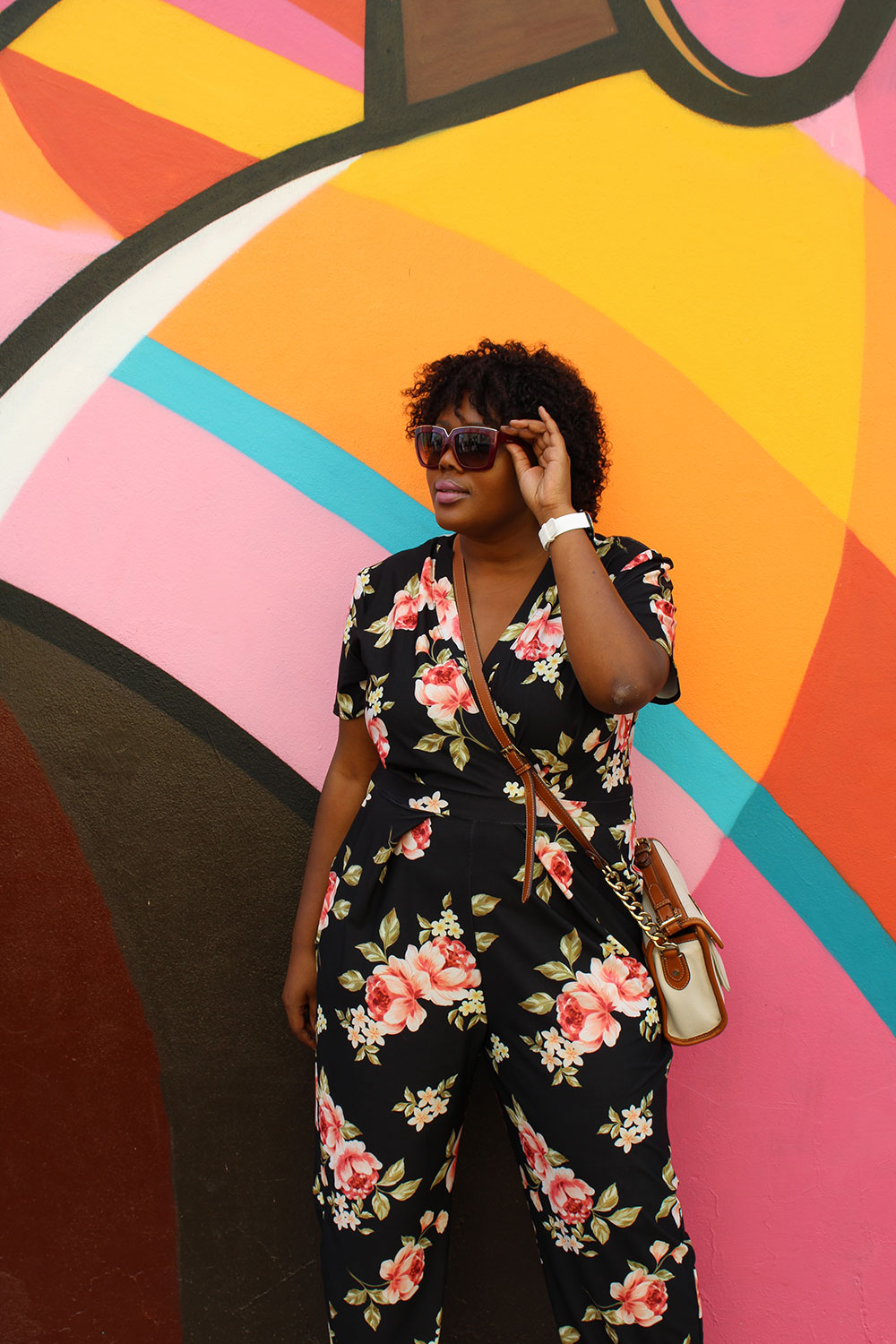 Jozi Vibe
Everywhere you look in Joburg, you will find art; from graffiti and metal sculptures in public parks to quirky informal advertisements for hairstyles, finding a lost lover, or even "naturally" enlarging body parts. Art is in abundance here.
Joburgers are especially friendly; we can easily strike up conversations with strangers. If you're in town, we are happy to invite you out to dinner or even host you in our homes with our friends and show you off. I love how Joburg offers the opportunity for people of various walks of life to come together and enjoy the city.  
What I find most inspiring is the fashion in Joburg. Although we have all the big international brands, we still love wearing local brands. You will see people proudly wearing South African brands, from corporate workdays to a weekend chill at a rooftop bar.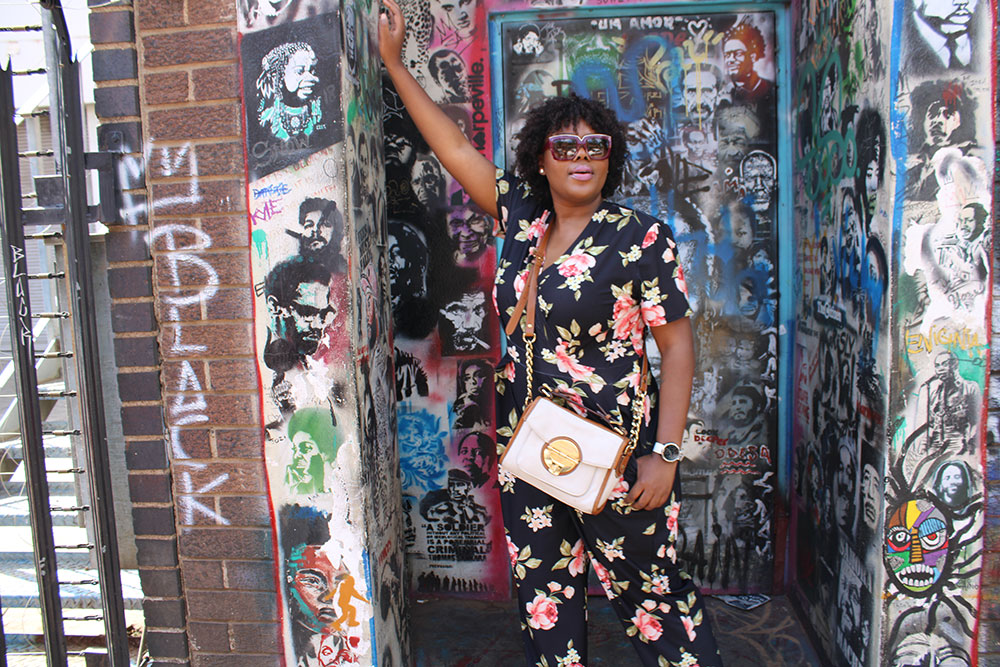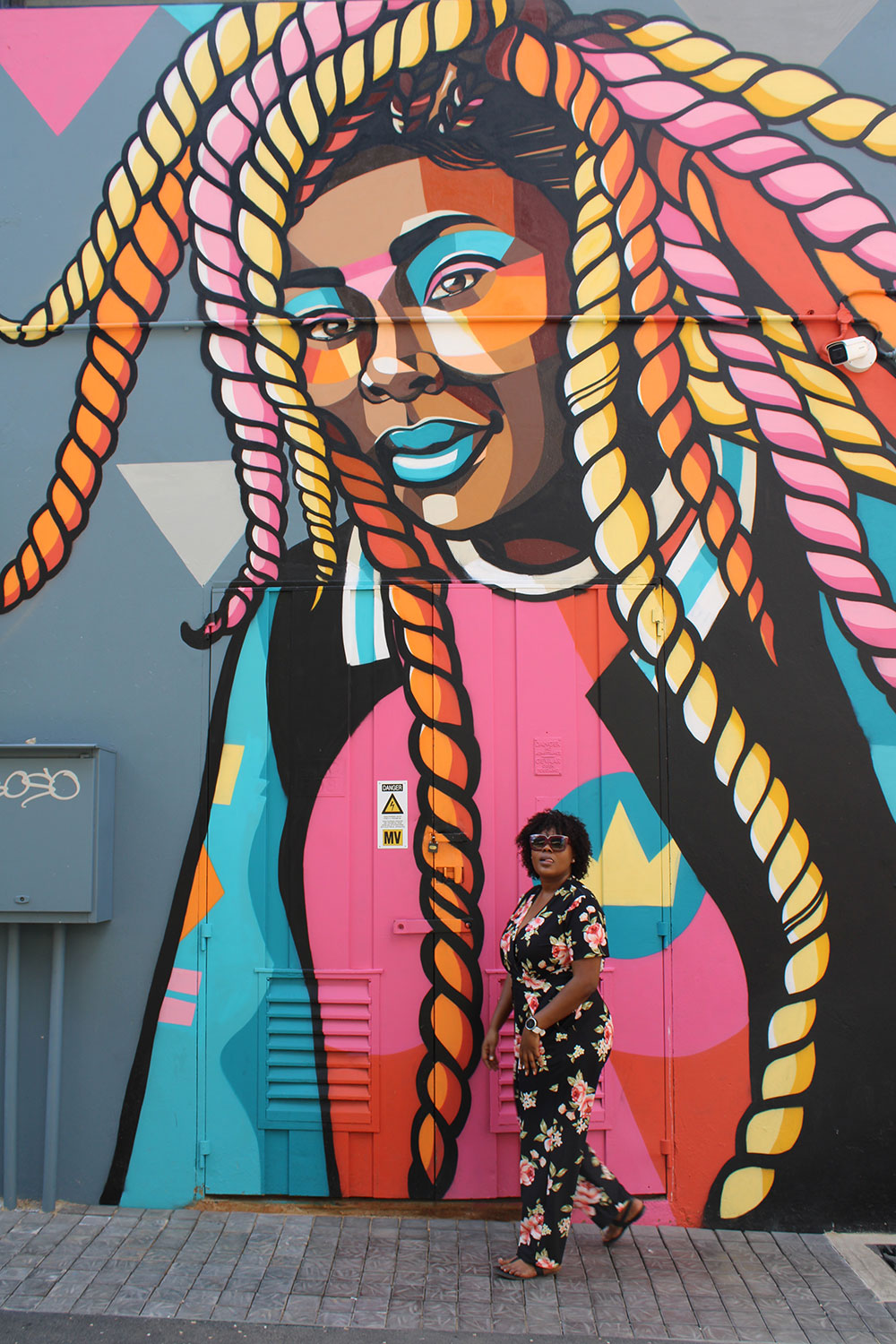 Jozi Fabric Scene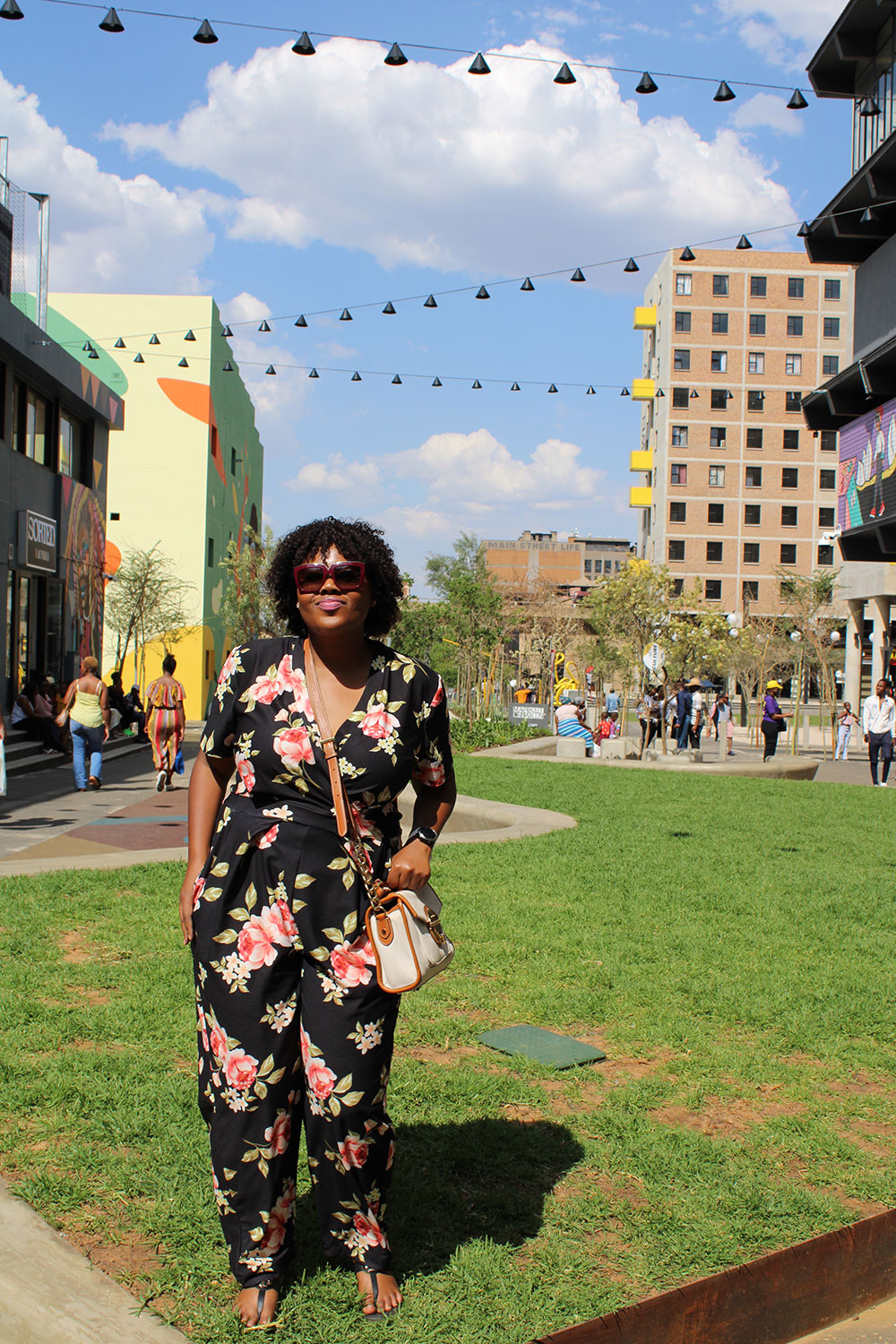 I am fairly new to sewing. I still remember quite vividly Googling "fabric stores near me," and going to a fabric store and purchasing cheap printed polyester fabric to make my first garment, with no expectation of actually wearing it. I have to admit, we are spoilt for choice when it comes to fabric stores. Once you start looking, you realize there are plenty. 
They range from bargain fabric stores—where mystery fabric comes in abundance—to beautiful stores selling designer fabrics. Many of the fabric stores now offer online shopping, but I still enjoy going to a physical store and touching the fabric myself. I also love having personal interactions with the staff and random conversations with other sewists.
I think most home sewists will agree that fabric shopping is not cheap, and buying quality fabric can get expensive very quickly, even in Joburg. I've visited many stores around Joburg, but these are my favorites—the ones that I keep going back to. This list is not about "the best" fabric stores in Joburg; I don't think I'm qualified to make such a list. I picked these four stores to show you the diversity of fabric shops around Joburg, the services they offer, and the niche they've carved for themselves in the market.
So, let's go fabric shopping in Joburg!
Four Fabric Stores to Shop in Joburg
Nanya Couture SA
Let's start with my first fabric love–Ankara fabric. I wrote a
guide to sewing Ankara fabric
in issue no. 70 of Seamwork.
Nanya Coutour SA is based in the North of Johannesburg, and it's where I buy most of my beautiful Ankara prints. Every time I'm there, I feel like I'm in paradise—Ankara paradise. Thelma is the lovely lady behind the Nanya Couture brand, and she's originally from Nigeria, so Ankara is in her blood. I met Thelma on Instagram when a friend recommended her store to me, and I haven't looked back. She sells all the Ankara prints.
What I love most about Thelma is that she correctly labels her fabric, and she will help you discern the different qualities available. Many vendors sell "100% cotton" Ankara that you happily buy and then, after washing it, realize it was a polyester blend. Thelma is always transparent on the quality you are getting.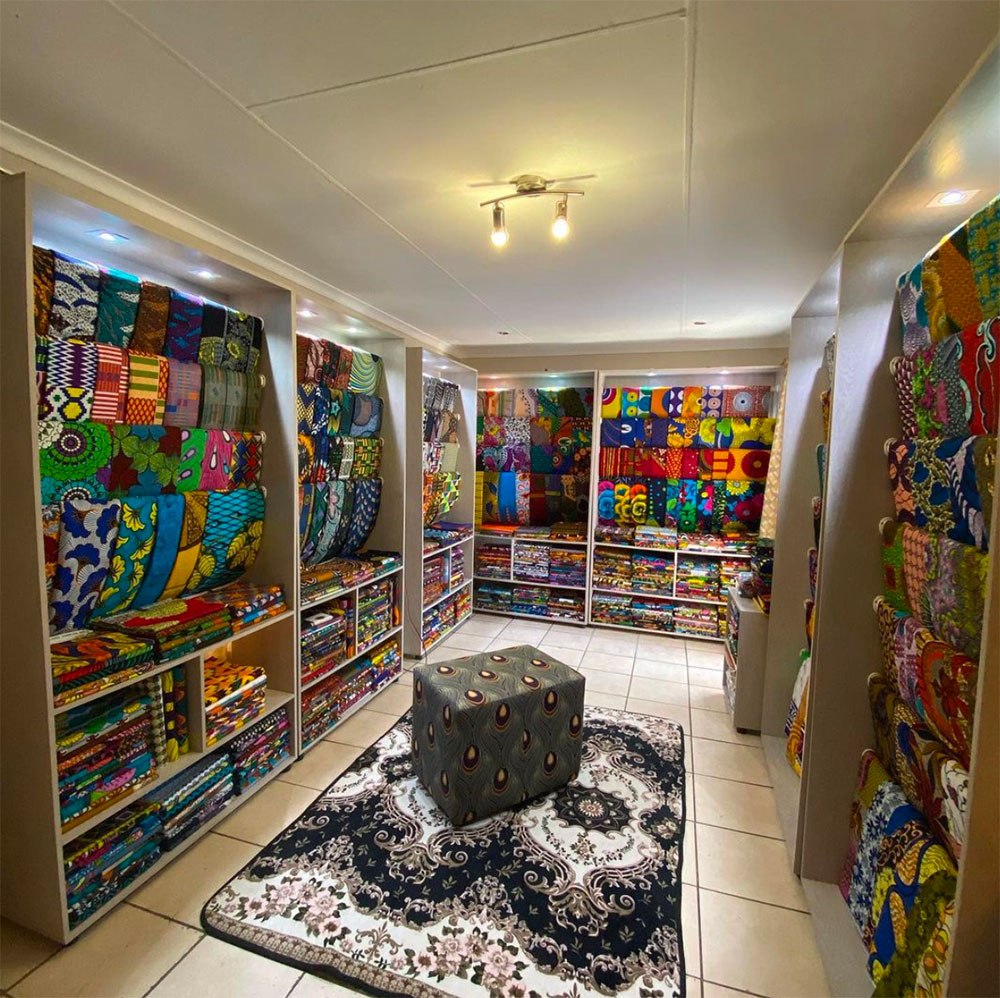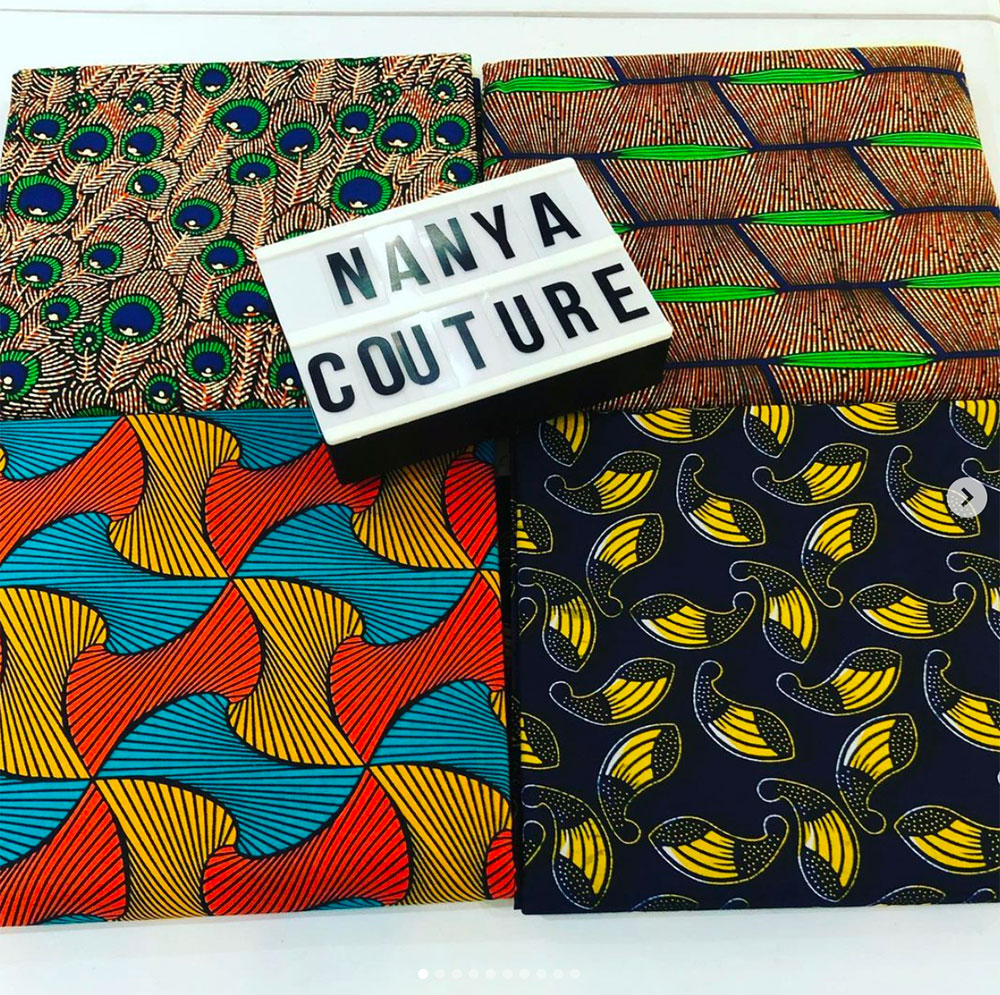 I love supporting female-run businesses. Thelma is so passionate about her business and has grown it from a side-hustle to a full-time business. She even converted part of her home into a beautiful storefront so you can comfortably shop in person. These days, I mostly shop via WhatsApp because I know I can trust the quality, and I don't need to go in the store to get a feel of the fabric before I buy. 
As Thelma's business grows, she is trying to source a more economical and efficient way to ship internationally, but you can follow and purchase from her via Instagram (@nanyacouture_sa).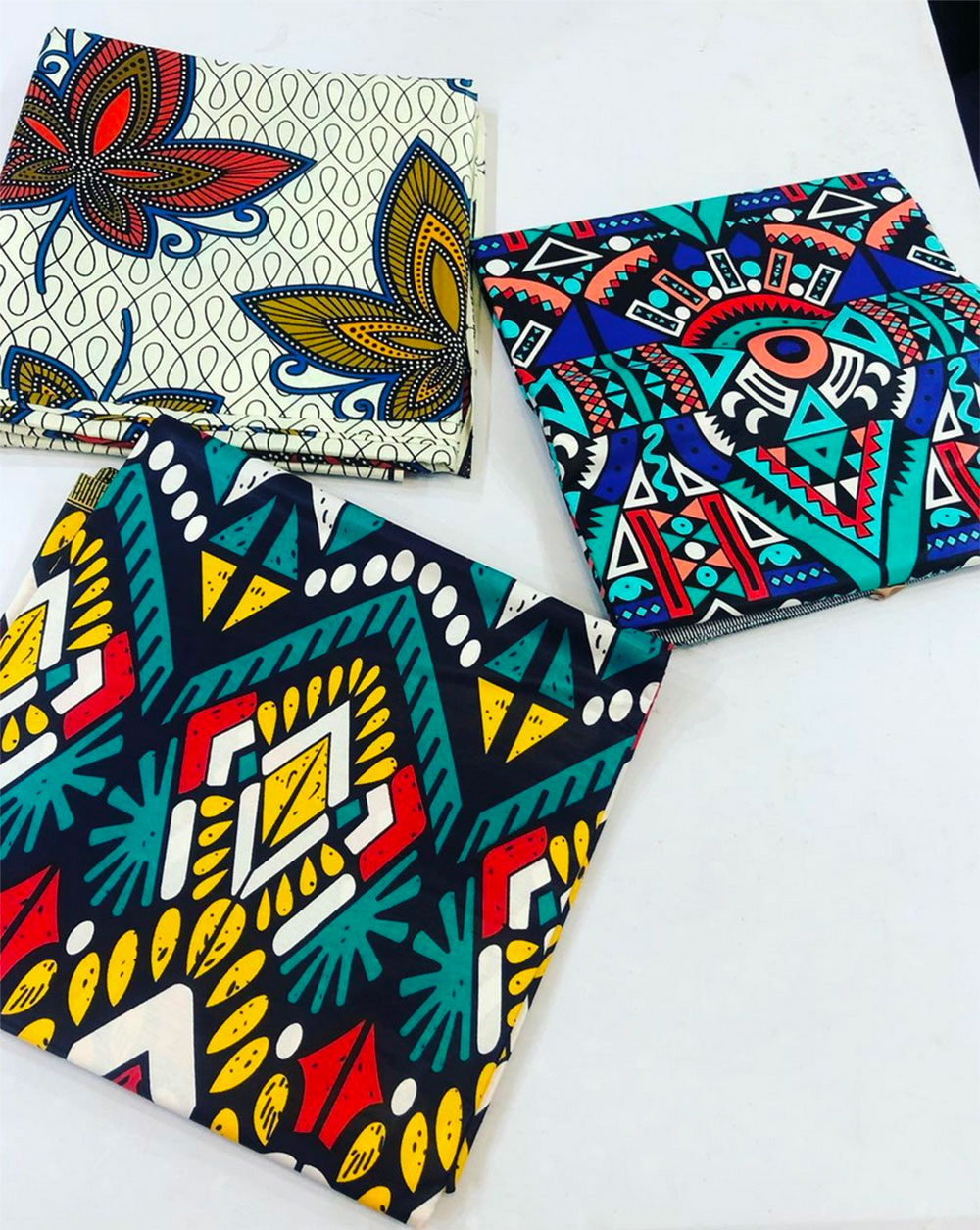 Metro Lifestyle Centre
I have about three big chain fabric stores close to me, and Metro is one of them. I've been to Jo-Ann Fabrics in the US, so I would say Metro is like a Jo-Ann here in Joburg. They have ALL the fabrics! One of my favorite sections at Metro is the bridal section. I hear you asking, "Tino, are you getting married anytime soon?" No, but the sequin and tulle fabrics are always calling me to come to look and touch. Although I love making garments out of tulle, I've never made anything out of sequins. I do have a couple of sequin fabrics stashed away for when I'm ready—as I've exhausted all the articles of "how to sew sequin fabric" on Google and YouTube. I should just do it already.
Anyway, since my everyday clothes are not made of sequins or tulle, I go to Metro to buy denim, linen, cottons, and most of my knit fabrics. I like the store's openness; it feels like I can easily find what I'm looking for, and the staff on the floor are very helpful. I also enjoy the haberdashery section, shopping for buttons and zips (I love zips). Metro's close proximity to me definitely feeds my shopping addiction—I feel like I can spend hours lost inside. 
Check out Metro via Instagram (@metro.lifestyle_) or their website.
Arthur Bales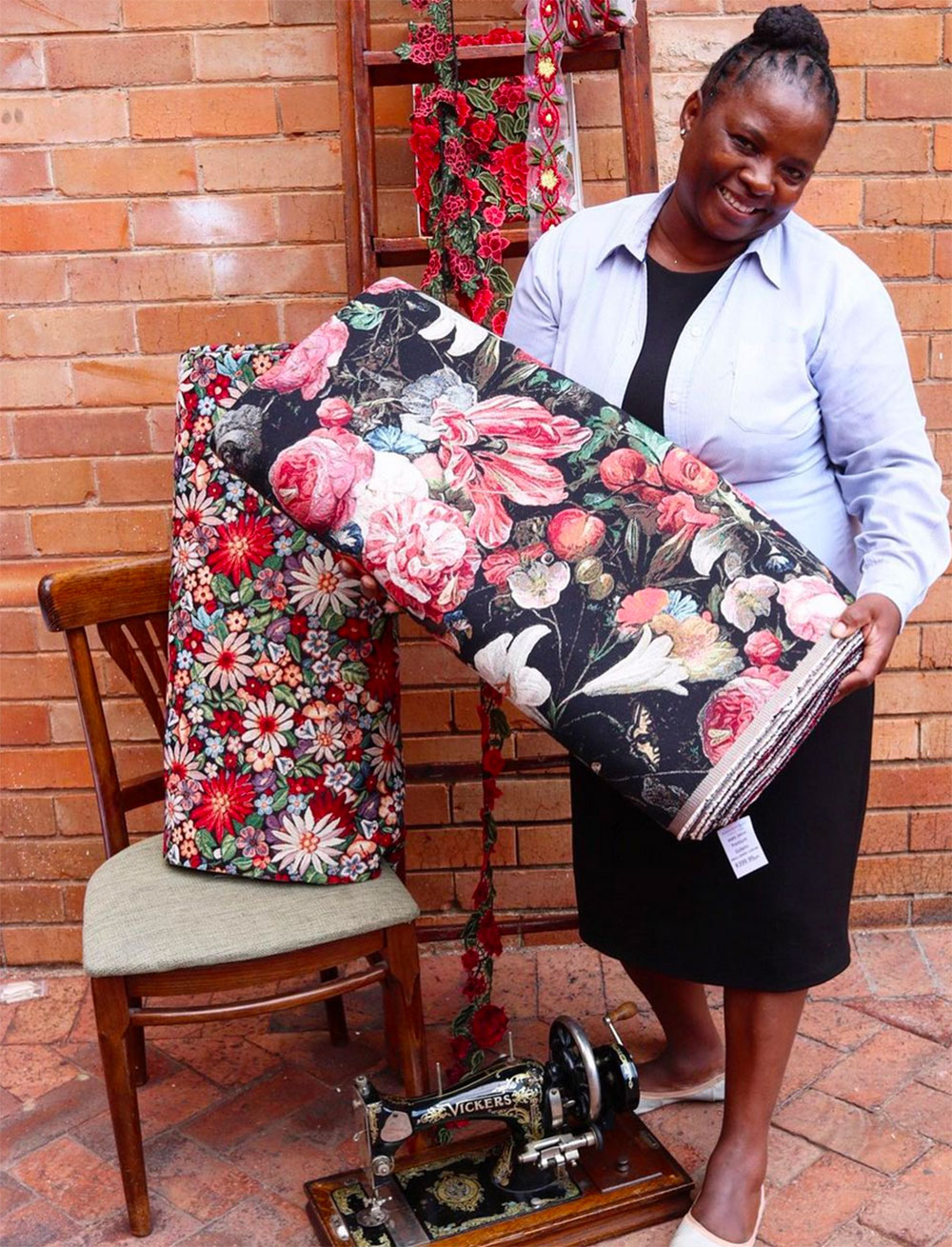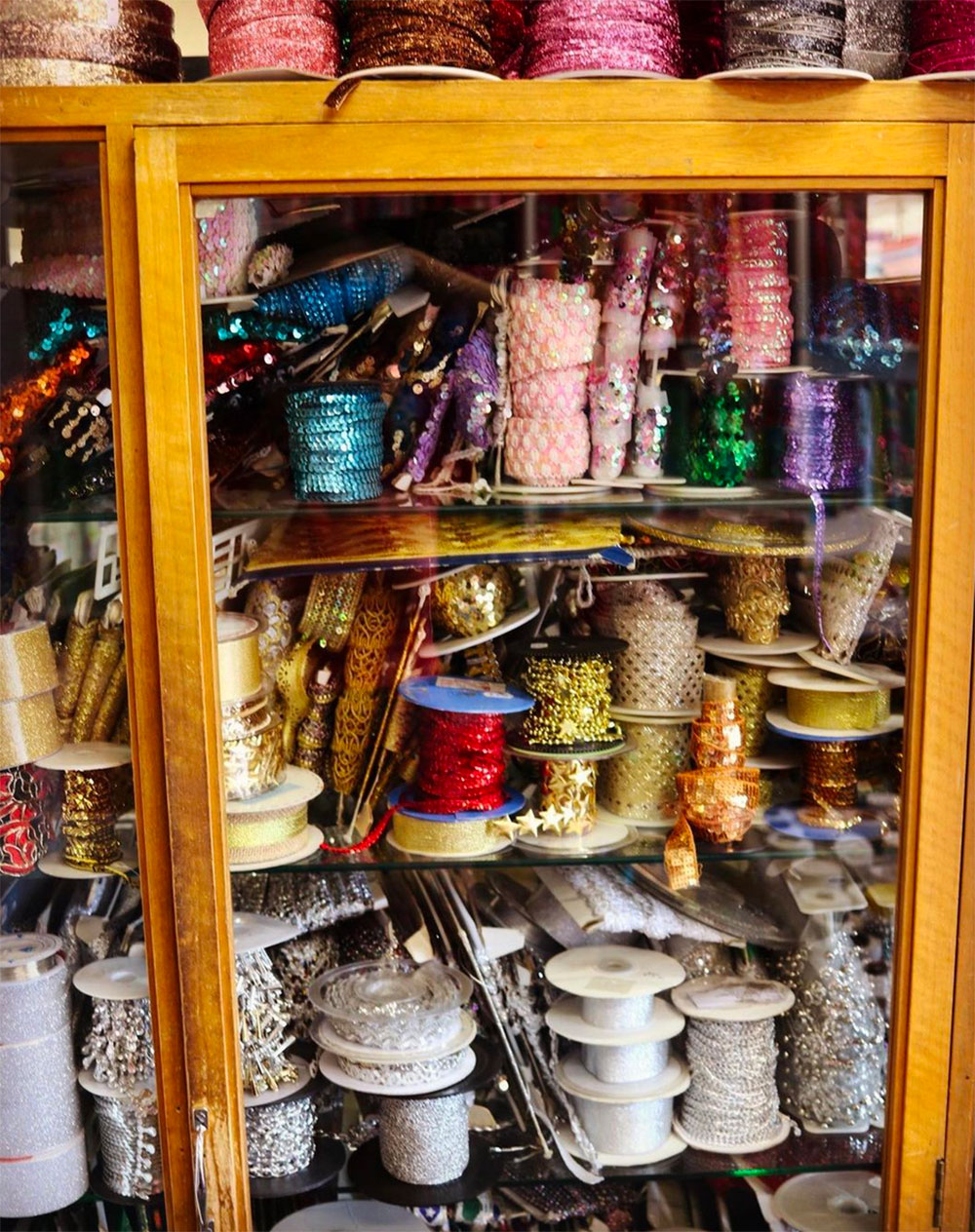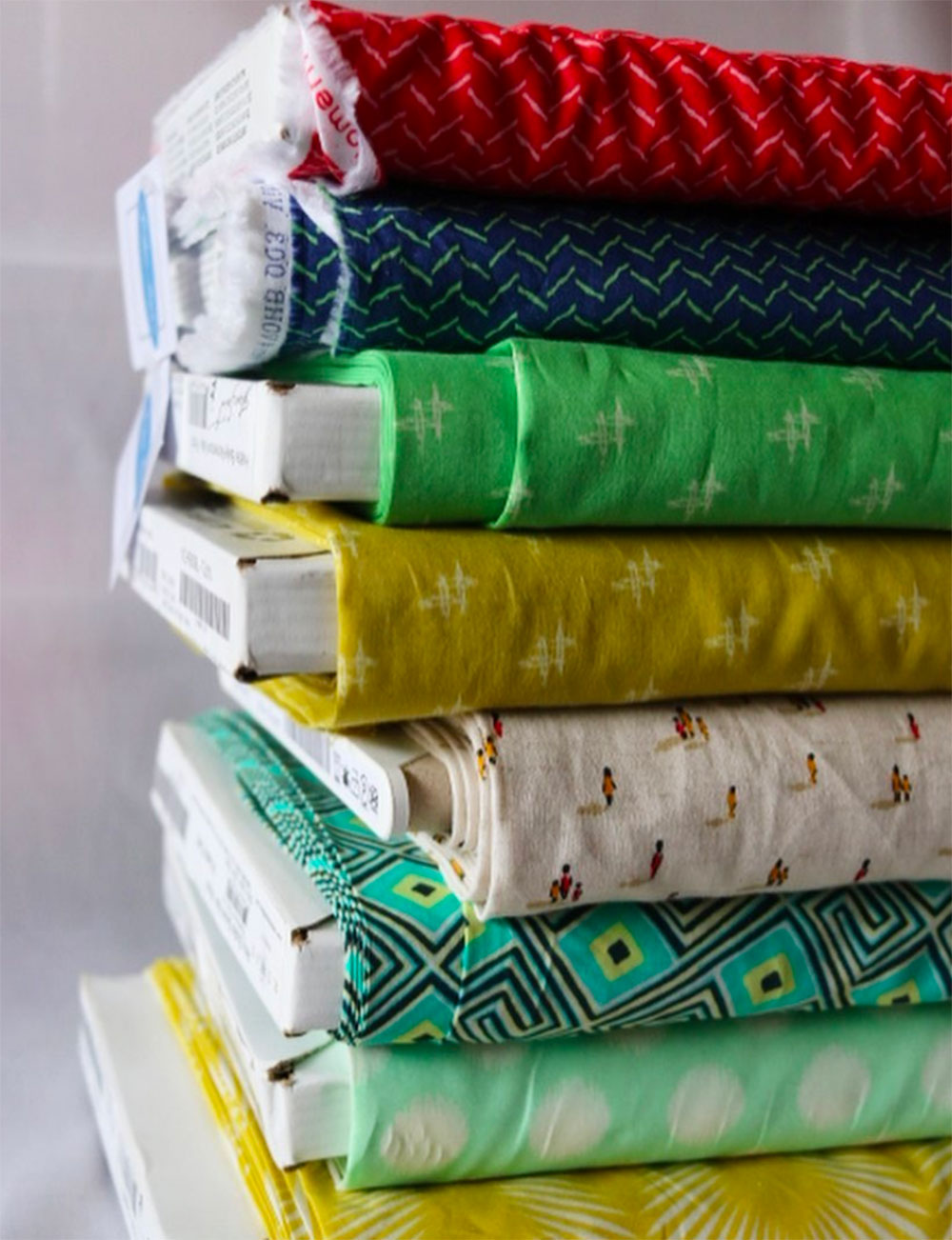 Arthur Bales is not close to me; it's about a 35 min drive. I don't get to visit it very often, but I try my best to sneak a visit every now and then. Just the thought of going there gets me warm and tingly inside.
It's in Linden, a lovely neighborhood that has a small, trendy high street. One of my favorite brunch spots and a quirky gin bar are on the same high street as Arthur Bales. Imagine how perfect it is—going fabric shopping and then sipping on a G&T after a long day at work.
Though the store is small, I love how happy and inviting it is. Arthur Bales first opened its doors in 1902 and is still a family-run business. I think they use this to their best advantage. From the beautiful flowers lining the entrance to the staff who've worked there forever, they feel like a family (and have amazing product knowledge). When you walk inside, you feel like you're in a fabric home. If there's one thing they excel at, it's their window dressing—even the outside of Arthur Bales gets you inspired! I relish shopping their rayons, especially the prints, and linens. Their quality is amazing, and they are the only store in Joburg that I know that stocks an extensive range of Liberty fabrics. 
Check out Arthur Bales via Instagram (@arthurbalespty) or their website.
In the Fashion District: Makoti's Fabrics
Makoti's Fabrics is in the fashion district right in the heart of the Johannesburg CBD (Central Business District). You will see small fabric stores, seamstresses, tailors, and ready-to-wear stores throughout the fashion district—the area is bursting in color. If you really want to see the crazy hustle and bustle of central Joburg and the fashion district, a visit to Makoti's will give you that. 
The store may not be very big, but I love how proudly South African it is. If you are looking for all the traditional South African fabrics and blankets, Makoti's is the best place. They have the most extensive range of Shweshwe in multiple colorways, beautiful, bright floral Tsonga fabrics, and even the bright stripes of Venda fabrics. The best part is they ship internationally, and even though they are small, they've really embraced South African textiles and are passionate about them like we are.
Check out Makoti's via their website.
These Stores are My Sewing Community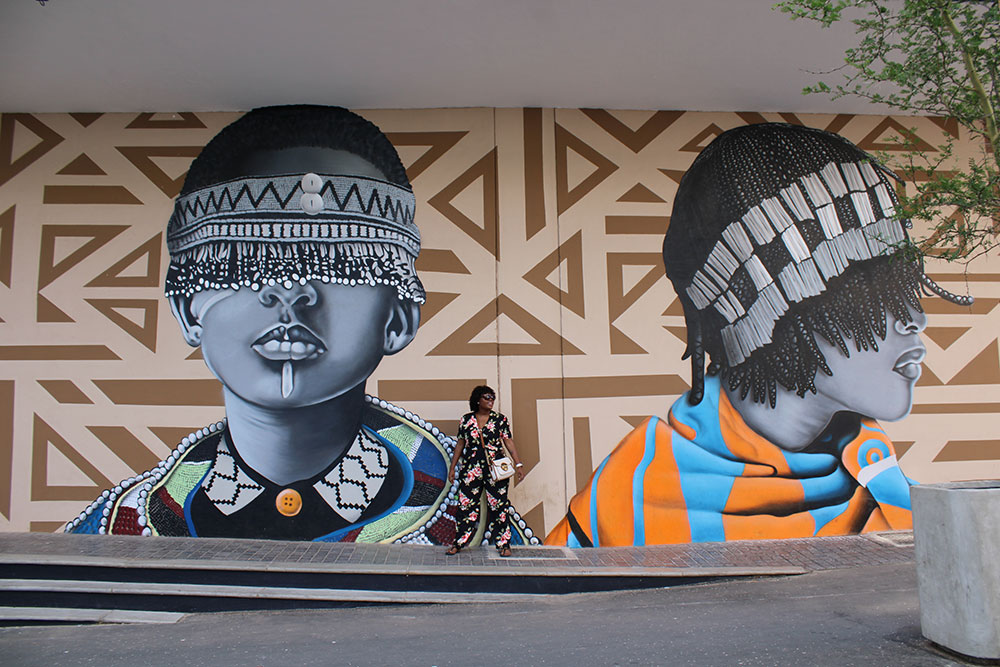 I once saw a meme saying fabric shopping is a hobby on its own, and I totally agree. Sometimes it's hard not to get caught up in all the beautiful fabrics, especially when you are still new to the world of sewing.
These days, I find joy not only in buying fabric, but also in the relationships I've formed in these stores. I see the people who work at these stores as an integral part of my sewing community—they add to the stories behind the garments I sew.
If you want to go on more virtual fabric shopping trips, read additional City Guides in the Seamwork archives here.
---
Join the Conversation
Sign in or become a Seamwork member to comment on this article.