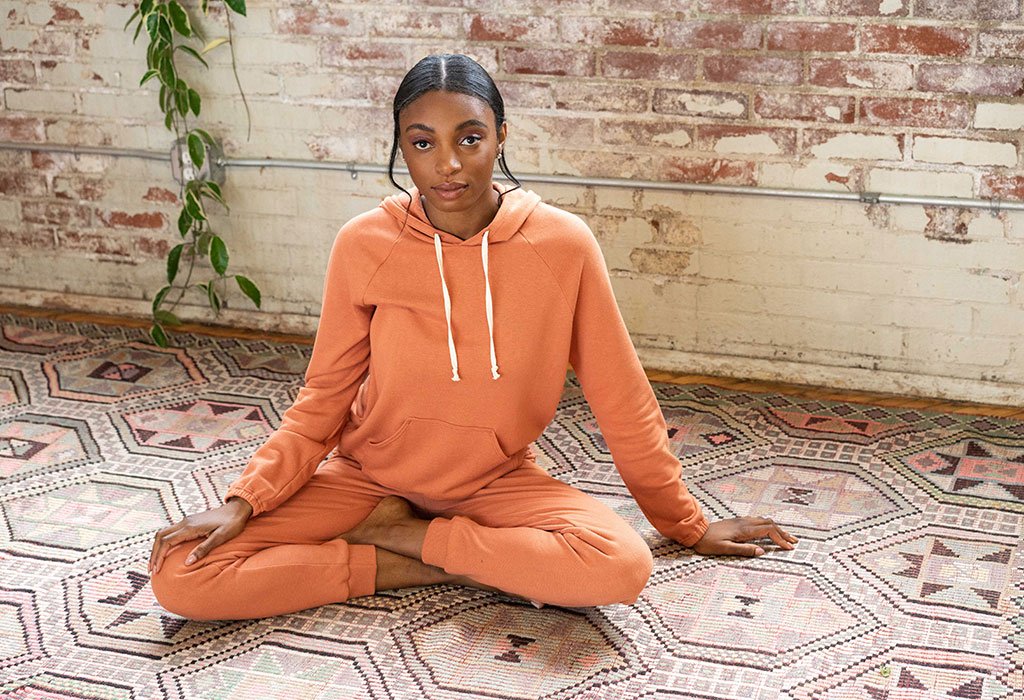 With sweatshirt fleece, the party is on the inside. This fabric feels so soft against your skin, especially after the first wash. Even as it eventually pills and loses some of its cloud-like qualities, sweatshirt fleece maintains a special place in our wardrobes. It's a nostalgic fabric; you might have worn it for your school uniform, or borrowed a friend's hoodie and never returned it, or maybe your favorite band printed their logo on the front, and you'll never let that garment leave your closet.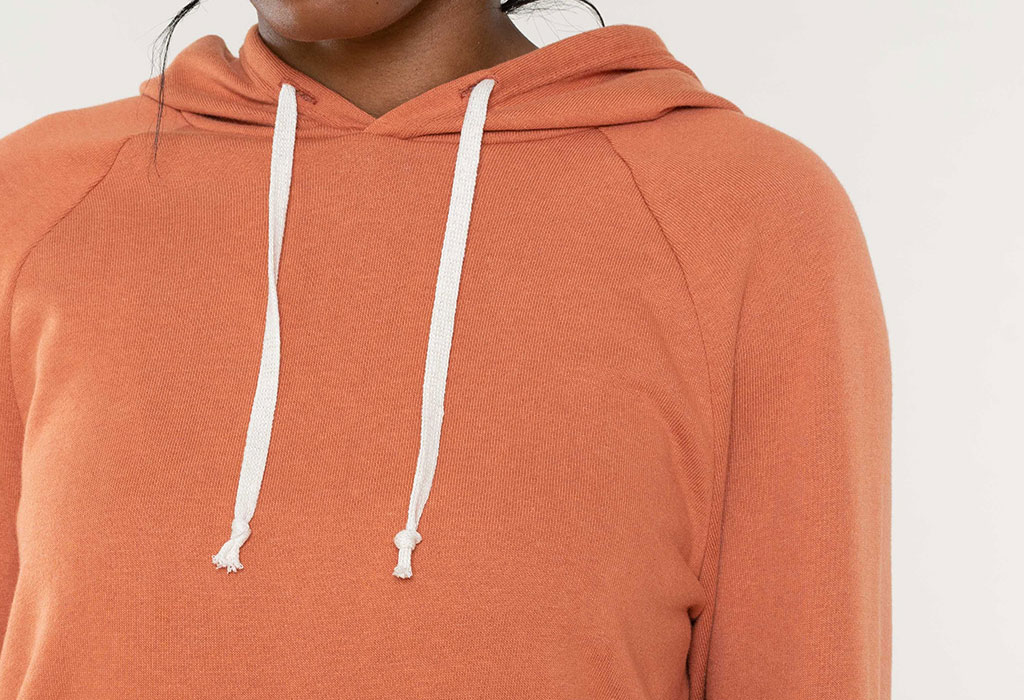 What makes sweatshirt fleece so fleecy? In this article, you'll learn about the properties of sweatshirt fleece, how to sew it, and some Seamwork patterns that sew up well with this fabric.
---
What is Sweatshirt Fleece?
On the outside, sweatshirt fleece looks like any other knit—it's flat and maybe noticeably thicker than jersey. On the inside, it's fuzzy. This fuzz is what distinguishes sweatshirting from French terry, which features loops on the back of the fabric, or double knits, which are two layers of knits that are knitted together.
The fuzz is created by fleecing, which means that one side of the knit is brushed to form a nap. This is often done with wire brushes or sandpaper, depending on how the fleece is manufactured.
Sweatshirt fleece is usually made from cotton or polyester—or a blend—and it often includes spandex for better stretch and recovery. Here are some common ingredients you might find in your sweatshirt fleece.
Polyester

Wicks moisture better than cotton
Can have more of a sheen than natural fibers
Less prone to shrinking
If you want more of polyester's qualities in your fabric, choose a 60% poly, 25% cotton blend with spandex or rayon.
Cotton

It's a natural fiber and easy to source organic
Over time, cotton fades to a legitimately vintage look
It can retain moisture
It can shrink
You can find 100% cotton sweatshirt fleece, but keep in mind that it will only have mechanical stretch, so choose your pattern accordingly.
Hemp

It's a natural fiber and easy to source organic
It's often found blended with cotton, which can make it more affordable
It's more absorbent than cotton
It can feel rough against the skin, which is why it's often blended with cotton or rayon
A 55%, 45% blend of organic hemp and cotton is a great combination for comfort and if using natural fibers is important to you.
Rayon

Rayon, including bamboo, will soften a fabric
It helps reduce wrinkles
If you are looking for sustainable fabric, rayon's production and byproducts are questionable.
A note about spandex: Sweatshirt fleece will have a little bit of mechanical stretch, maybe up to 15%, but spandex gives you more stretch. Spandex also helps with recovery, which your pattern might require, so it doesn't stretch out—especially with pants.
---
Fleecy Seamwork Patterns
Since sweatshirt fleece is a little thicker than jersey, you want to keep your silhouette in mind when you select a pattern. Obviously, sweatshirting is ideal for sweatshirts and sweat pants, but with all the new colors available, it's easy to create a look that goes beyond lounging on the couch at home.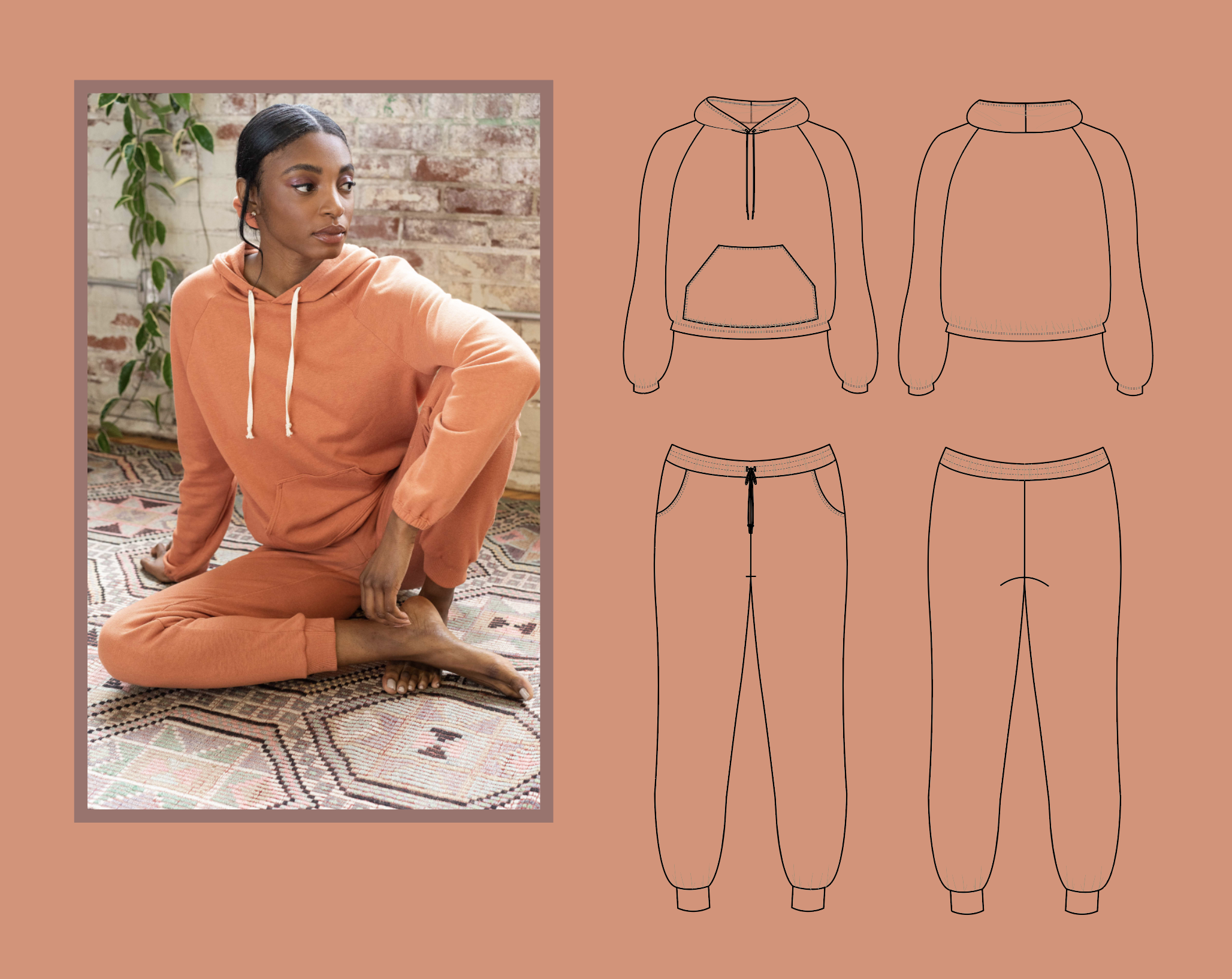 The Mel joggers and Rudy hoodie, both in this month's issue, are perfect for sweatshirt fleece. Choose matching ribbing for a trendy look.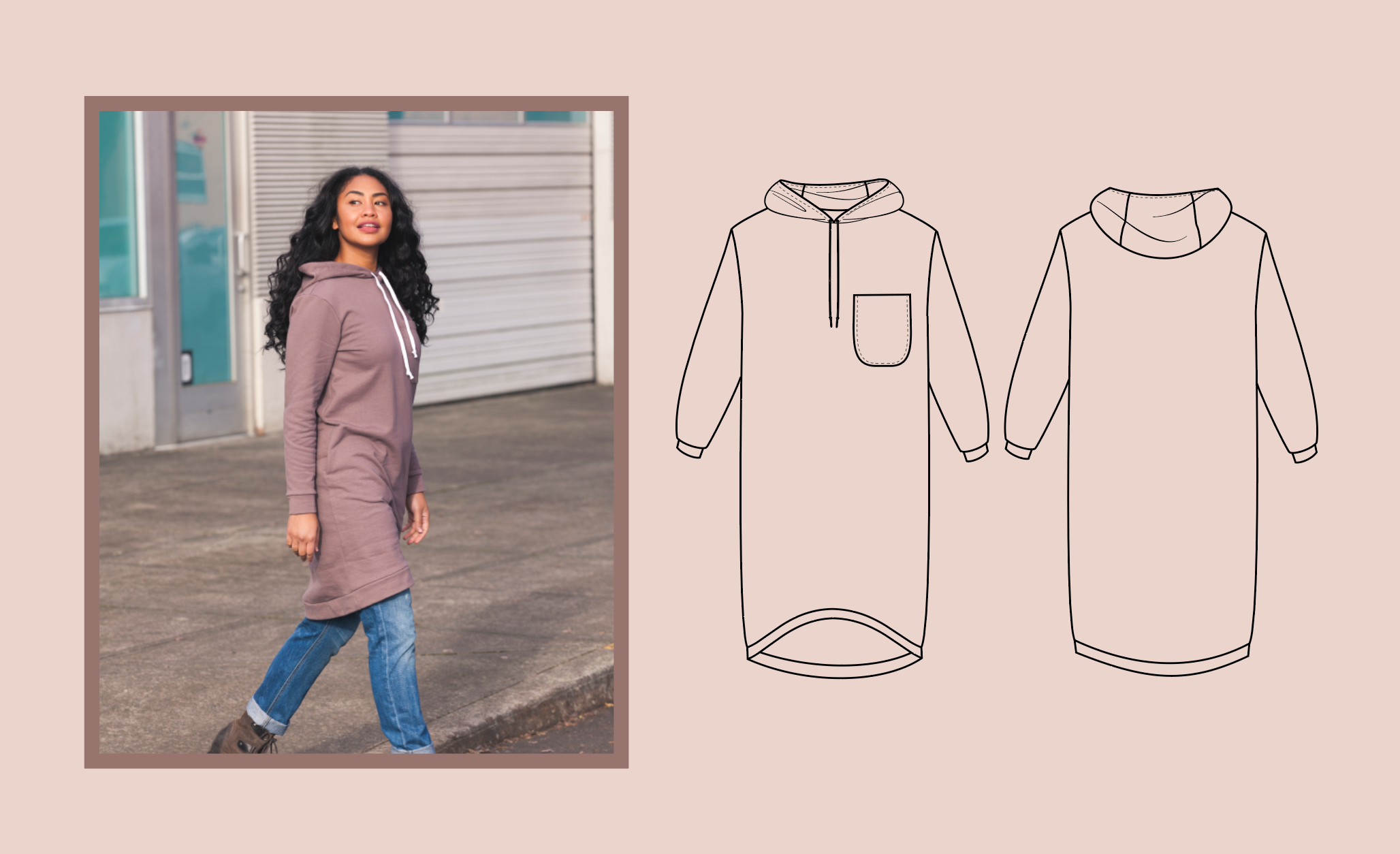 Skipper bonus is a great option for a classic sweatshirt.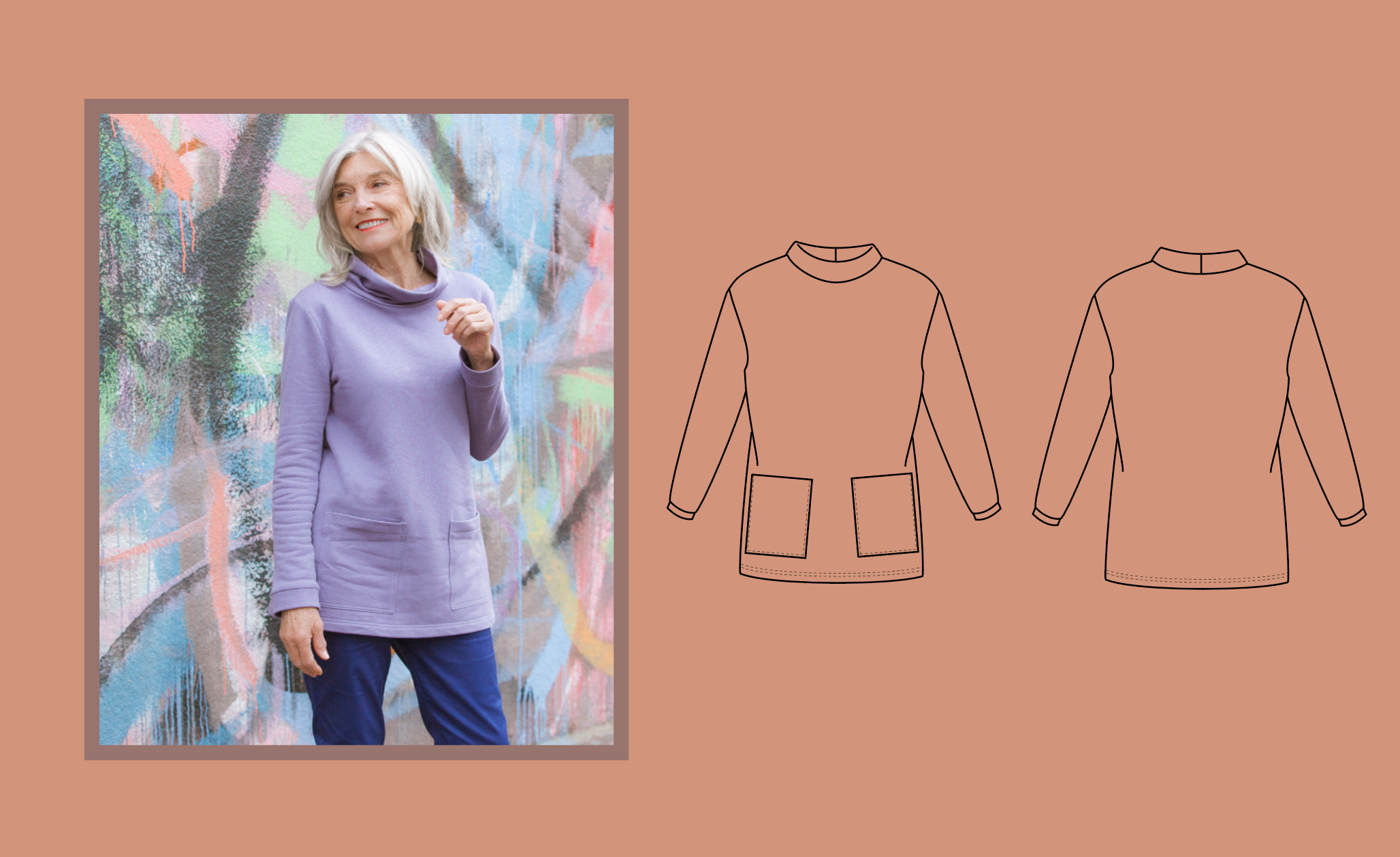 Sadie is just as cozy as your favorite sweatshirt, with a modern silhouette.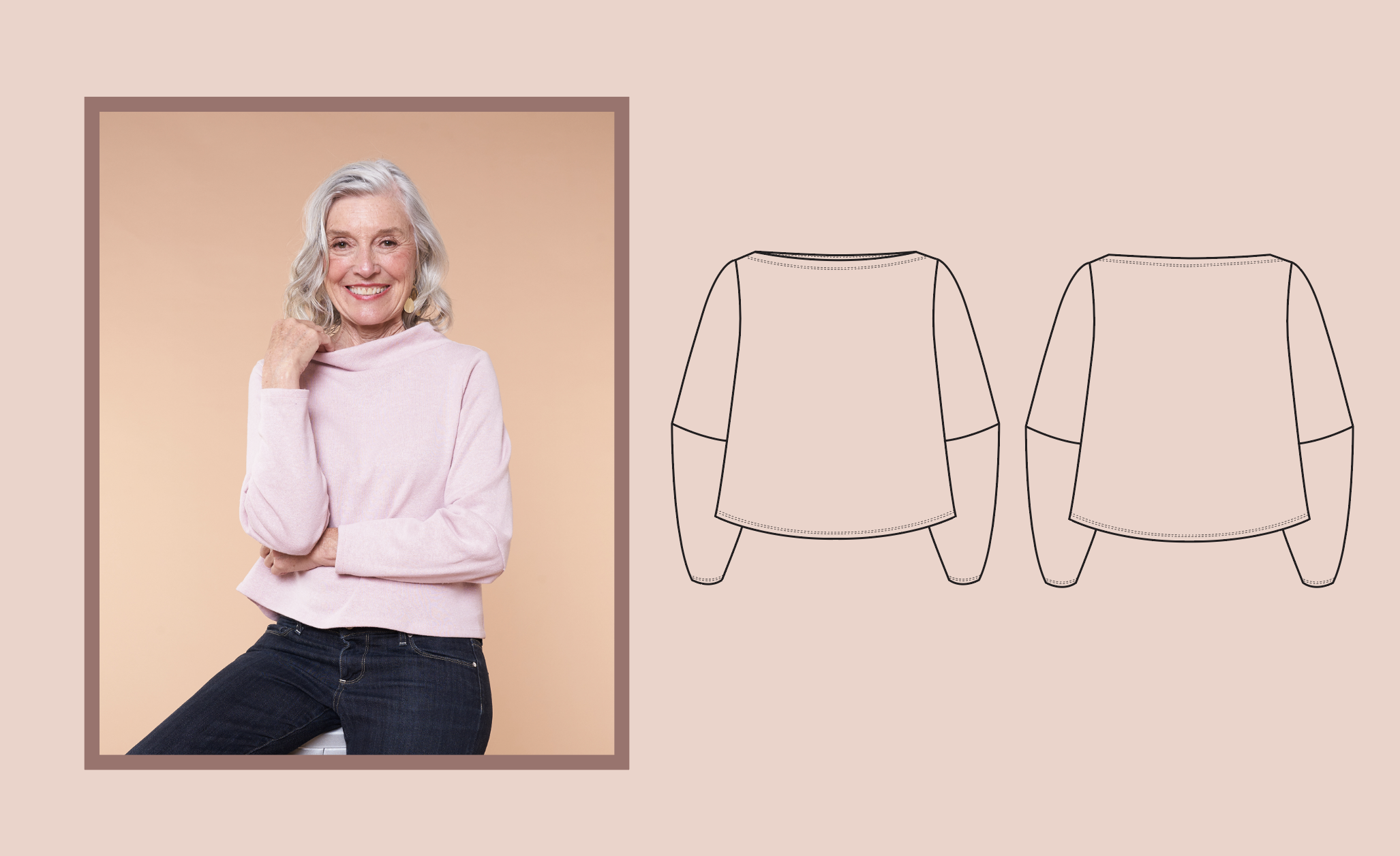 The Oliver top sewn in sweatshirt fleece will be as comfortable as your favorite hoodie, with a silhouette that's appropriate for the office.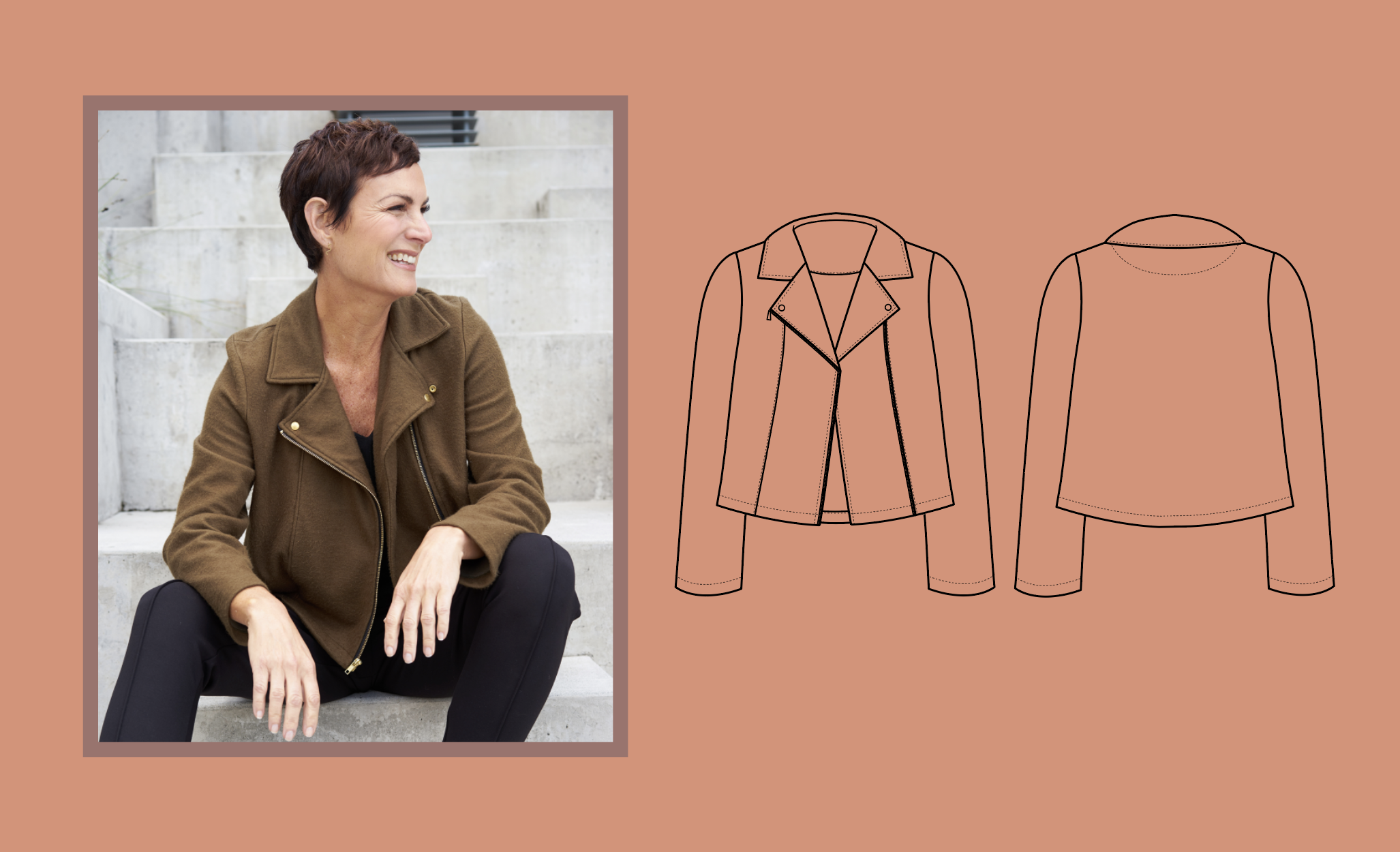 Since the Chip jacket is designed for knits, you can create a really chic, comfy moto inspired jacket in any color. We sewed up this sample with the fuzzy side of the fleece on the outside!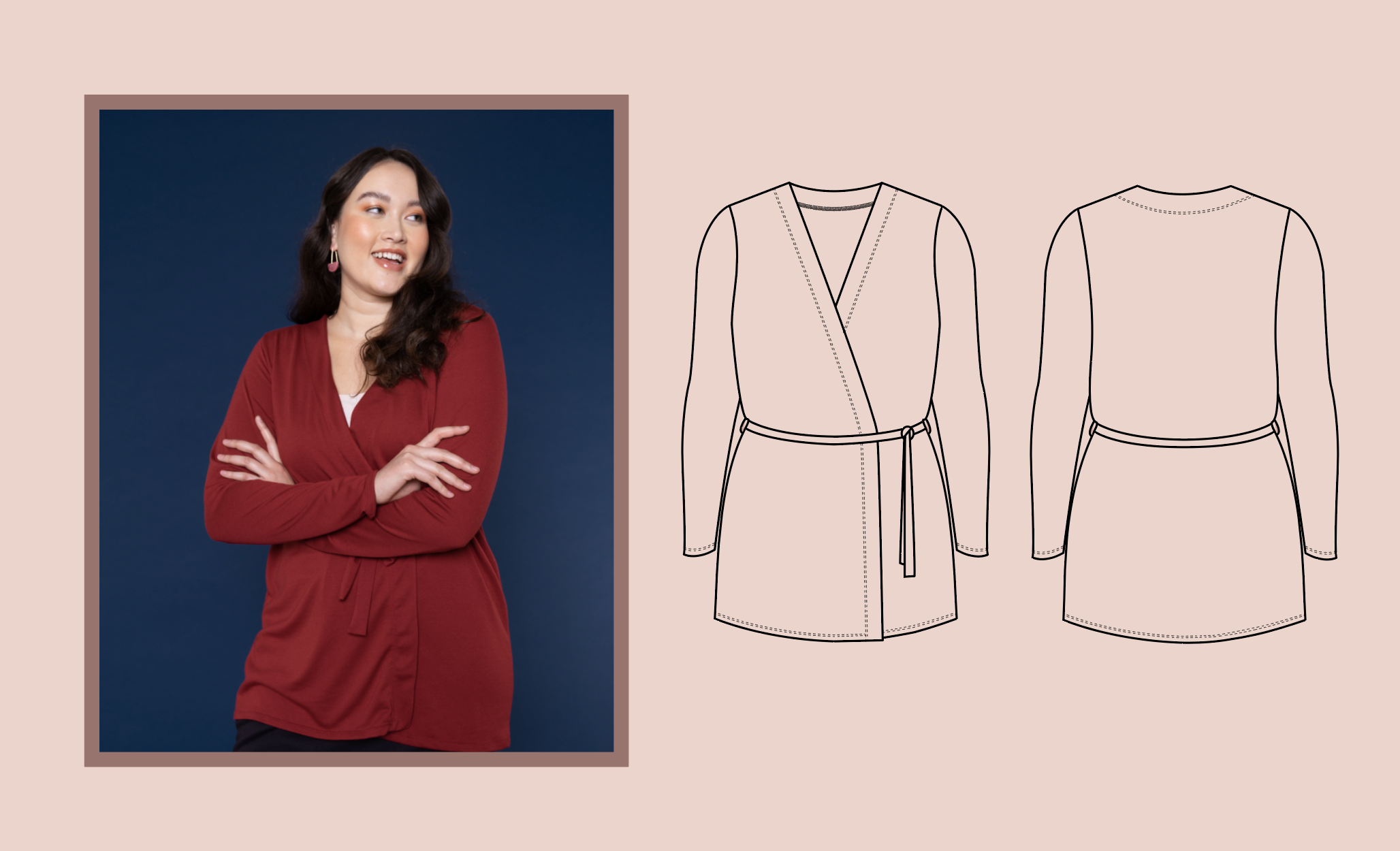 The Flor cardigan is ideal for sweatshirt fleece if you want a more defined silhouette.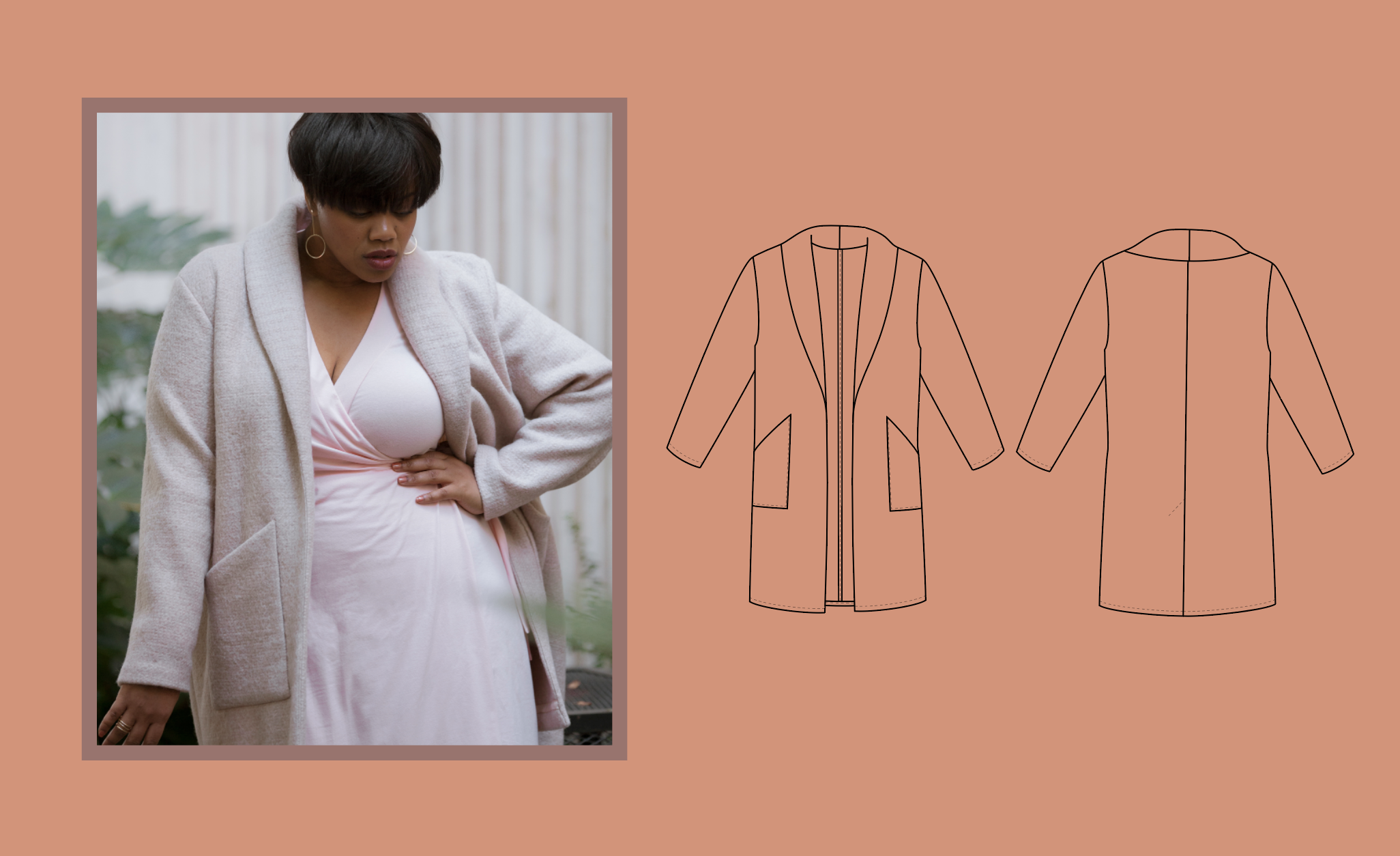 Go beyond a simple sweatshirt and sew up a coatigan, like Jill.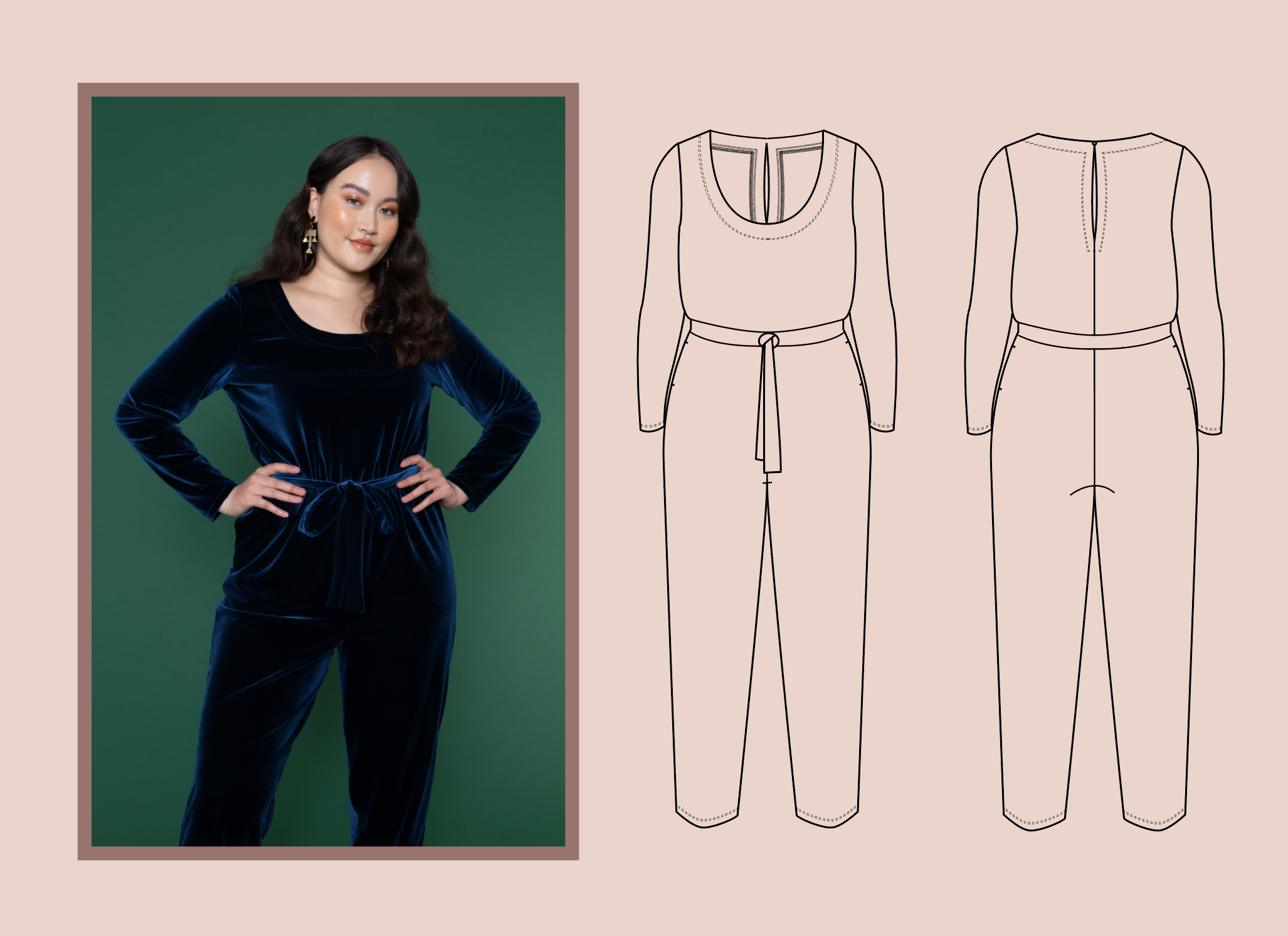 For head-to-toe fleece, choose a knit jumpsuit like Billie or Lucy.
Join the Conversation
Sign in or become a Seamwork member to comment on this article.