Build Your Wardrobe with the Ace Top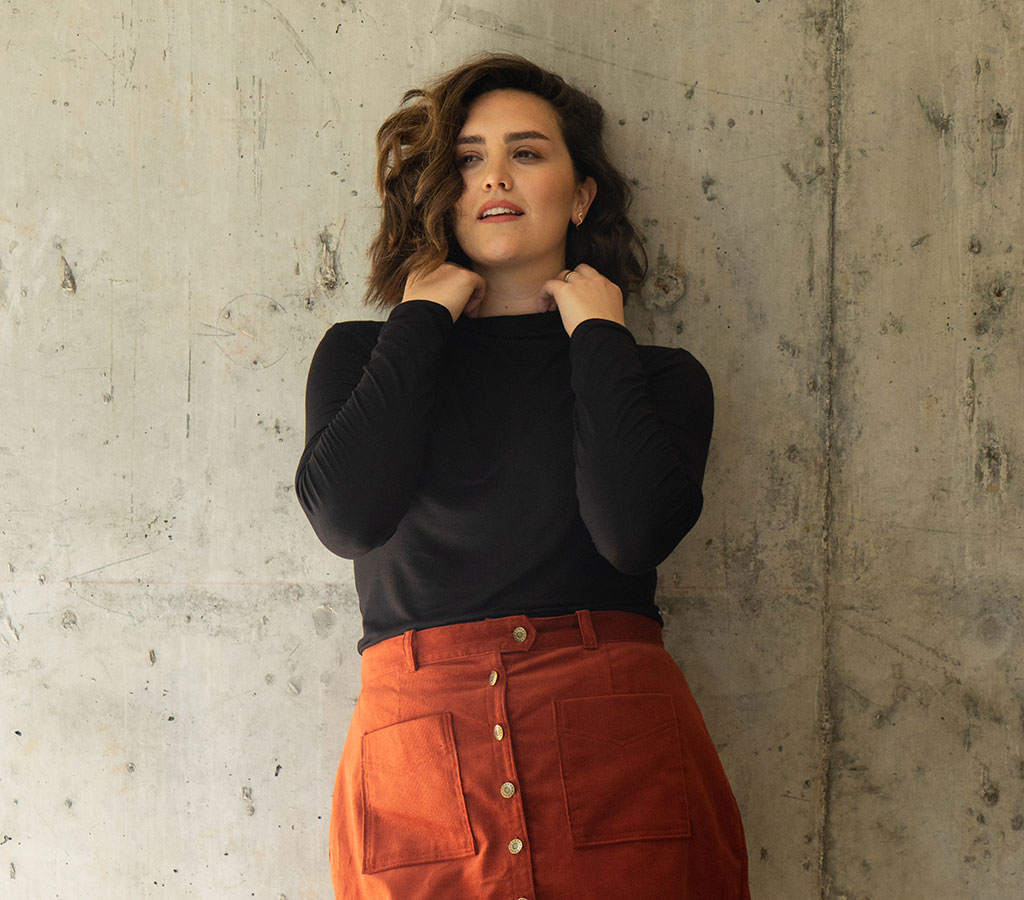 With only three pattern pieces, this fitted, funnel-neck top is a breeze to sew. The Ace top is perfect for layering under dresses or pinafores, or wearing solo tucked into pants or paired with skirts.
Sew it up in your favorite knit fabric, such as jersey, rib knit, merino, French terry, and sweater knits.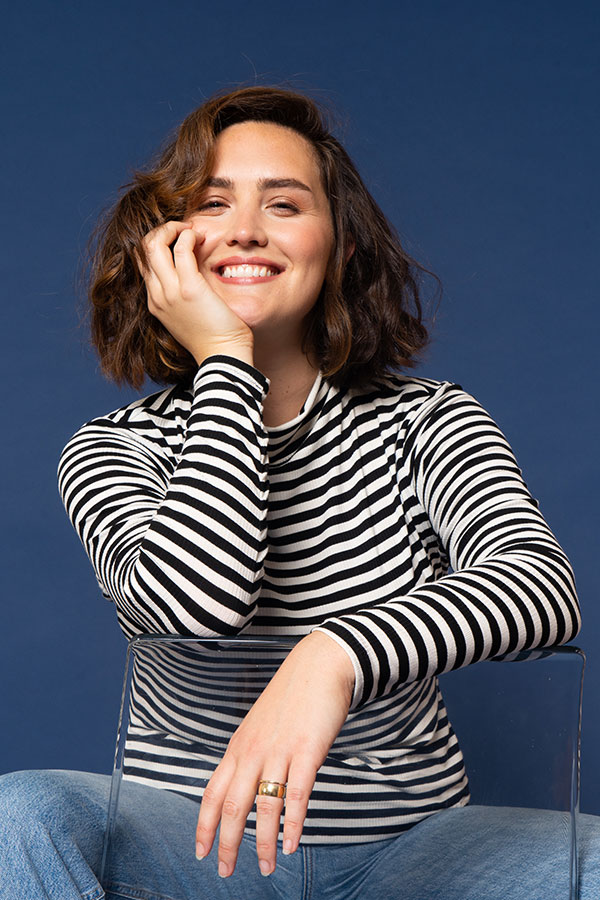 Morgan is wearing a size 16 Ace top with 3 1/2" added to the length, 1 1/4" removed from the bust, 3/4" added to the waist,and 1 3/4" added to the sweep. Her measurements are 43", 37", 48" and she is 5'11".
Tutorials to Build Your Skills
A simple top like Ace is great practice for working with knits and playing with pattern hacking. Here are some tutorials to get you inspired.



3 Pattern Hacks: These pattern hacks were designed with the Sadie sweater in mind, but there's no reason you can't use they also work great for the Ace top.



The Joy of Merino Wool: The experts at The Fabric Shop show off the benefits of this knit fabric.



How to Sew With Sweater Knits: Whip up a warm wool cardigan without spending months knitting when you sew with sweater knits.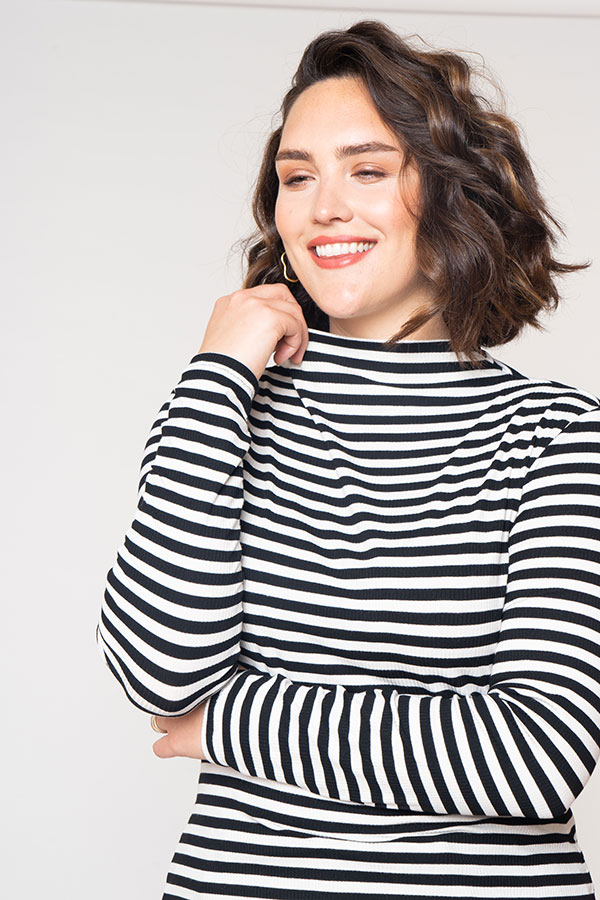 Learn How to Customize the Ace Top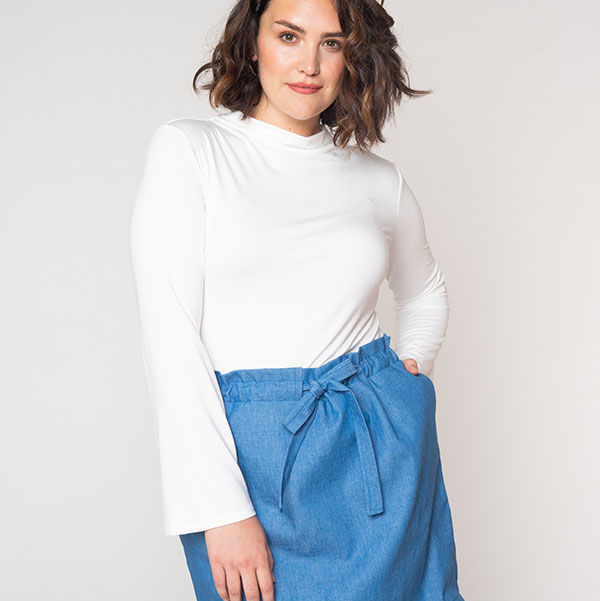 This month, we walk you through
creating bell sleeves
for the Ace.
Wondering what to pair with the Ace top? Get inspired by
Seamwork Style
.
Shop for Fabric
The Ace top is fitted with a funnel neck that sits comfortably away from the neck. This makes it a great choice for many knits, such as jersey, merino, rib knit, and even sweater knits. Since you have so many options, think about how you want your top to look. Do you want a lacey sweater knit to layer over a camisole? Or would you prefer something cozy? If so, pick a comfy French terry. If you don't know where to start with fabric, think about what would feel best against your skin and pair well with your handmade wardrobe.
Love the samples in this month's issue? Here is where we sourced the fabric.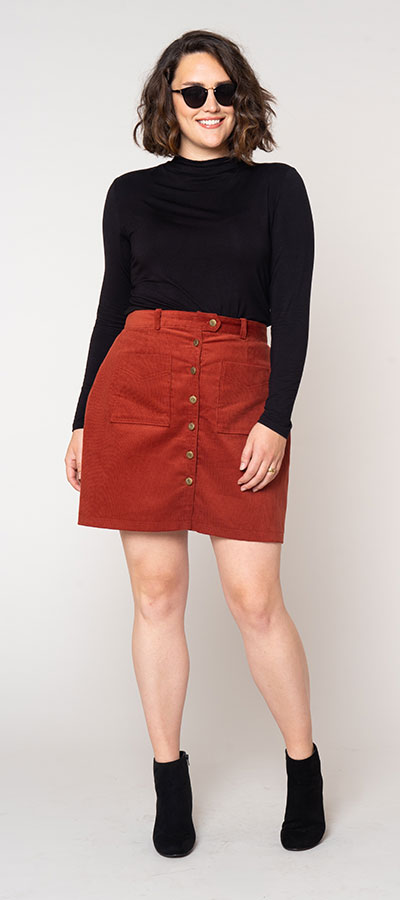 Bamboo rayon jersey
in solid black from Fabric.com.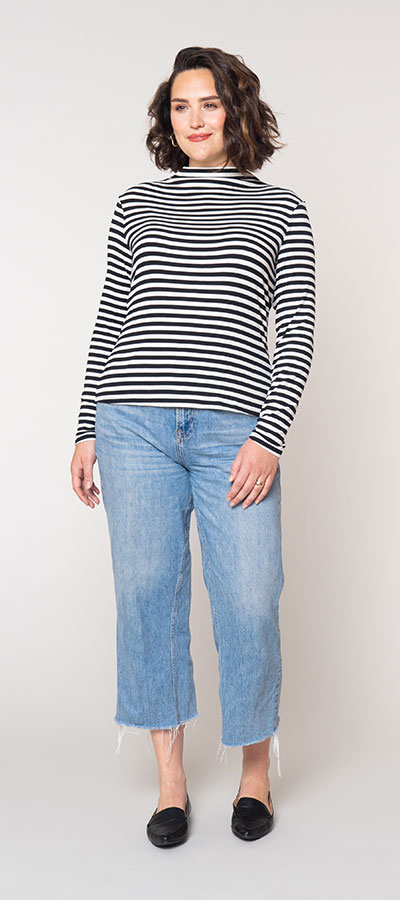 4x2 rib knit
in ivory from Fabric.com.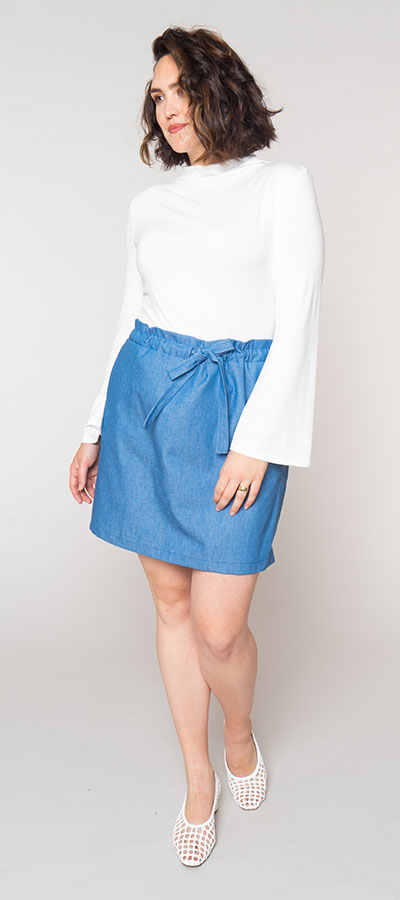 Stretch bamboo
in ivory from Fabric.com. 
Ace Fit Details
Sizes 0-16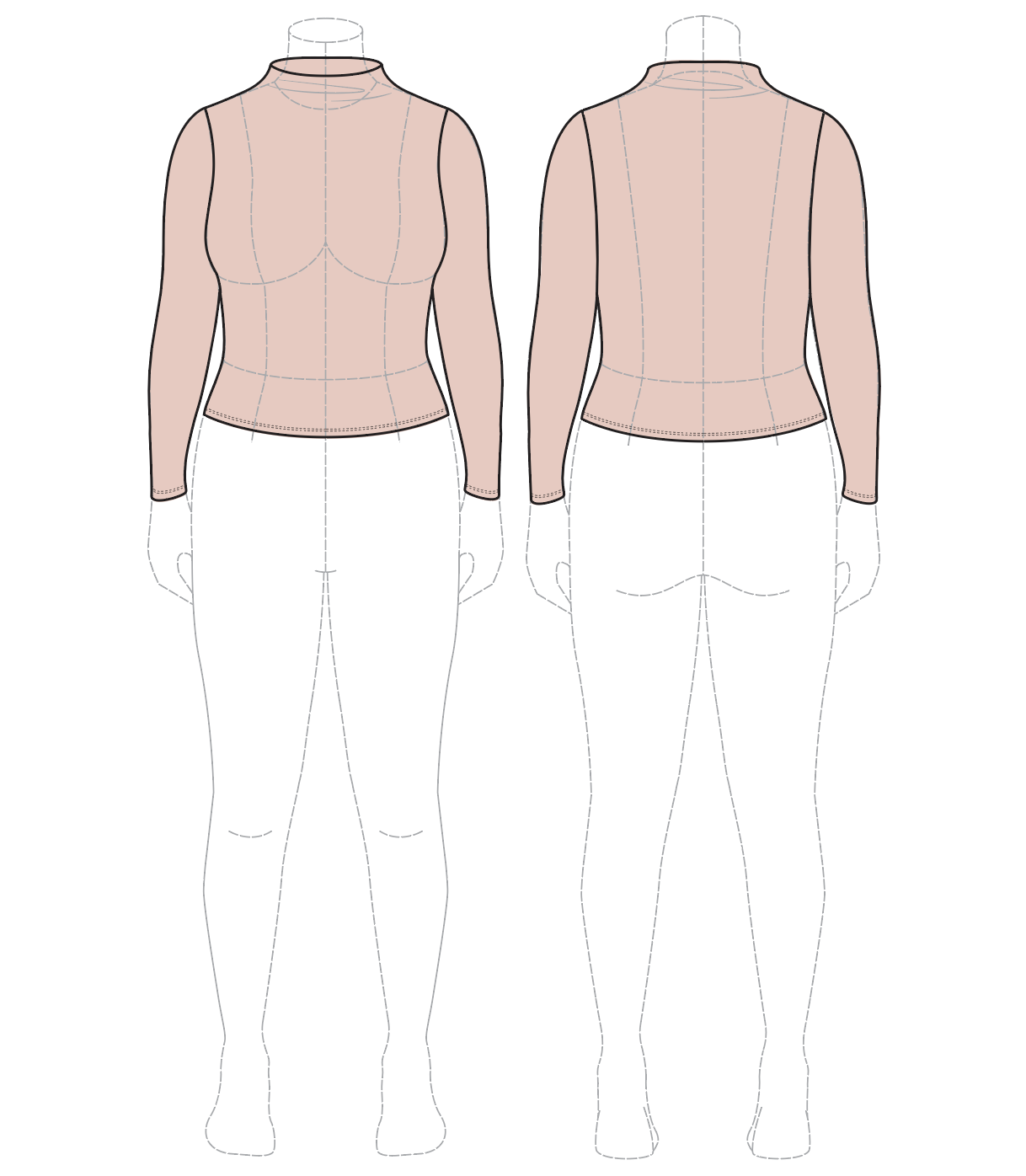 Sizes 18-26