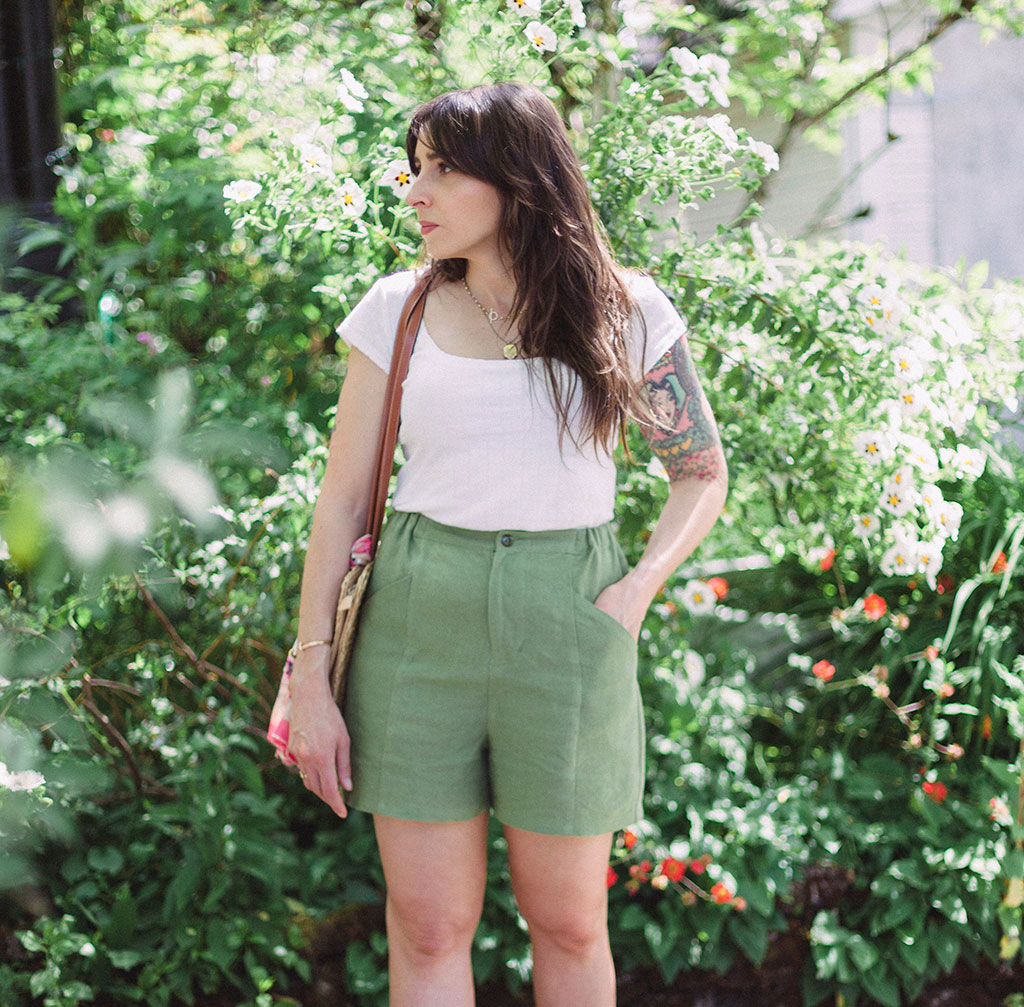 The Dorian shorts have a few details that make them stand apart. The waistband has elastic on the sides to cinch at your waist. It's finished with a button and our easy-to-sew zipper method. The shorts have a relaxed fit with inset pockets that create a unique silhouette, perfect for tucking in your favorite tee or blouse.
Choose a medium-weight woven like twill, denim, or linen, and feel free to pick a fun contrasting fabric for the pocket lining.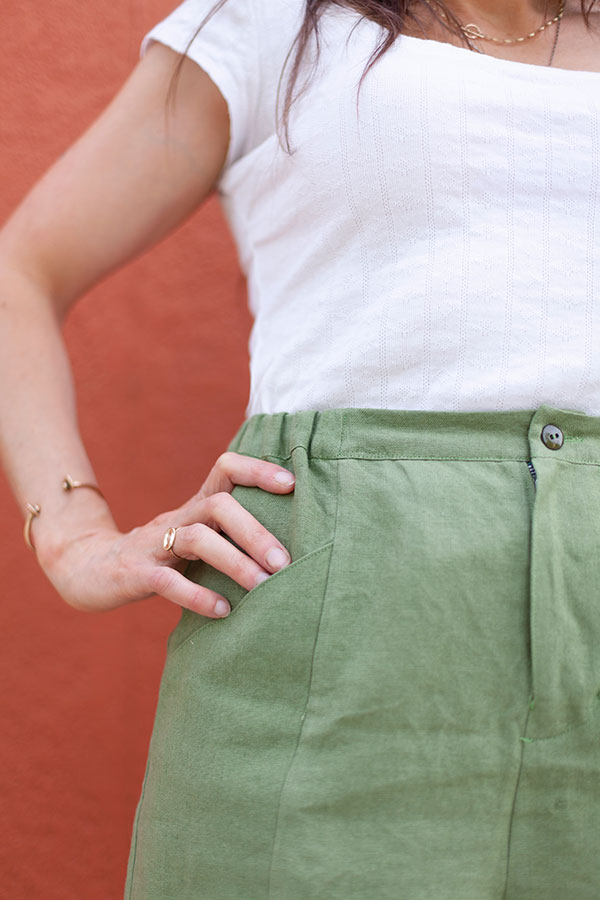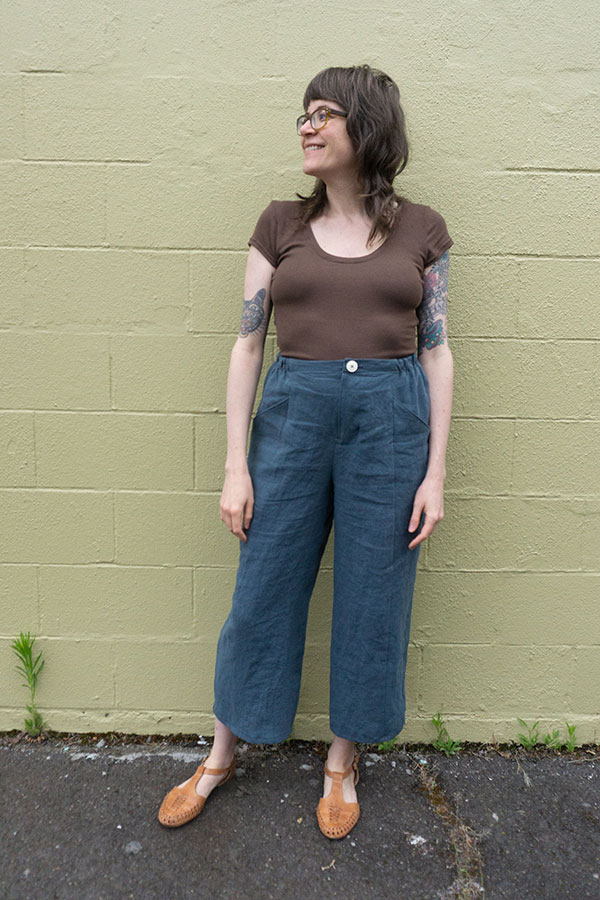 Sarai is wearing size 6 Dorian shorts with a swayback adjustment. Her measurements are 27 1/2", 39" and she is 5'5".
Meg is wearing the Dorian member bonus pants in size 10 with 2" taken from the rise. Her measurements are 33", 39" and she is 5'6".
Shop for Fabric
The Dorian shorts sew up best in medium-weight woven fabrics like chambray, linen, twill, and denim. The sides are gathered, so avoid anything too heavy. If you choose prints or stripes, remember that there are side panels on the legs, so lay out your fabric accordingly. For the pocket lining fabric, you can use a fun quilting cotton to add a pop of color.
Love the samples in this month's issue? Here is where we sourced the fabric.
Get the Perfect Fit