The Joss pants are supremely comfortable and a really fun beginner pants project. They have an elastic waistband, trendy wide legs cropped at the ankles, a high rise, and two easy-to-sew patch pockets.
Look for medium-weight woven fabrics like cotton twill, linen blends, denim, chambray, and rayon twill.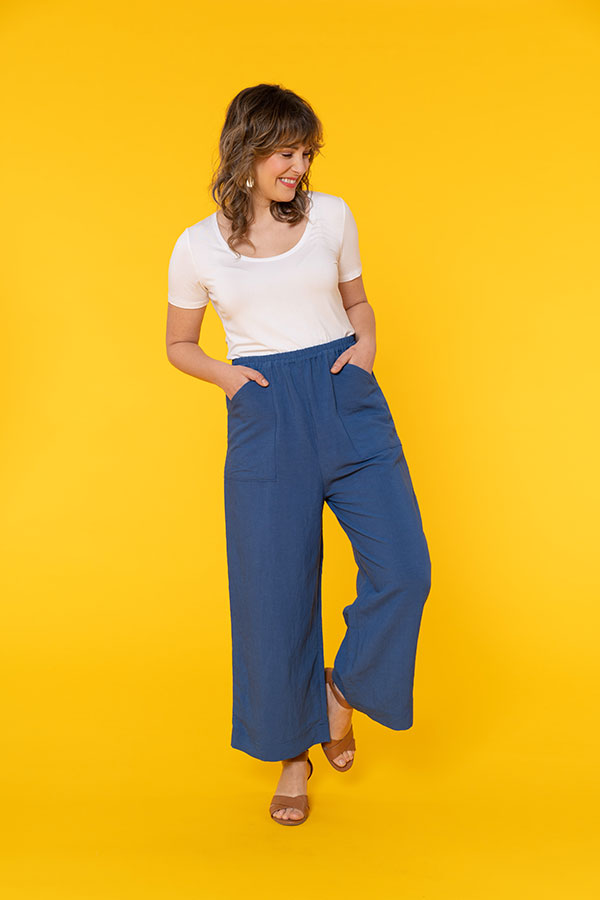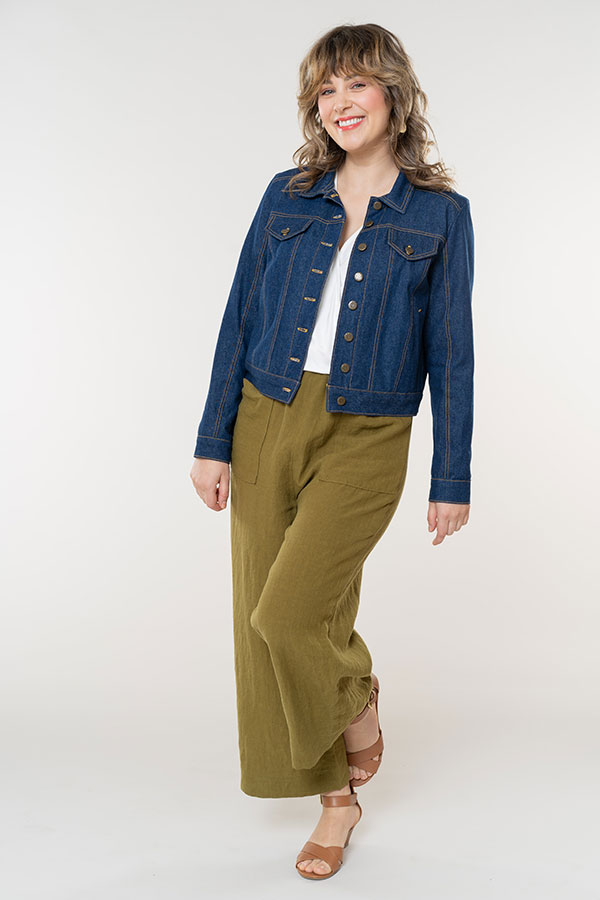 Cora is wearing size 10 Joss pants with 1" added to the hip. Her measurements are 35 1/2", 30 1/4", 41" and she is 5'9".
Shop for Fabric
If you pick a fabric that drapes nicely, you will get a lot of breezy movement with the Joss pants. Something with a bit more body will still be comfortable and show off the wide-legged, cropped fit. Fabrics like linen, rayon, and chambray will give you this movement and showcase the silhouette.
Keep in mind that these pants have wide legs, so you might not want to pick a very heavyweight, stiff fabric unless you want to make a statement with your silhouette—which is not a bad thing! Lightweight denim and hemp blends will give a crisper drape and a more structured shape.
Love the samples in this month's issue? Here is where we sourced the fabric.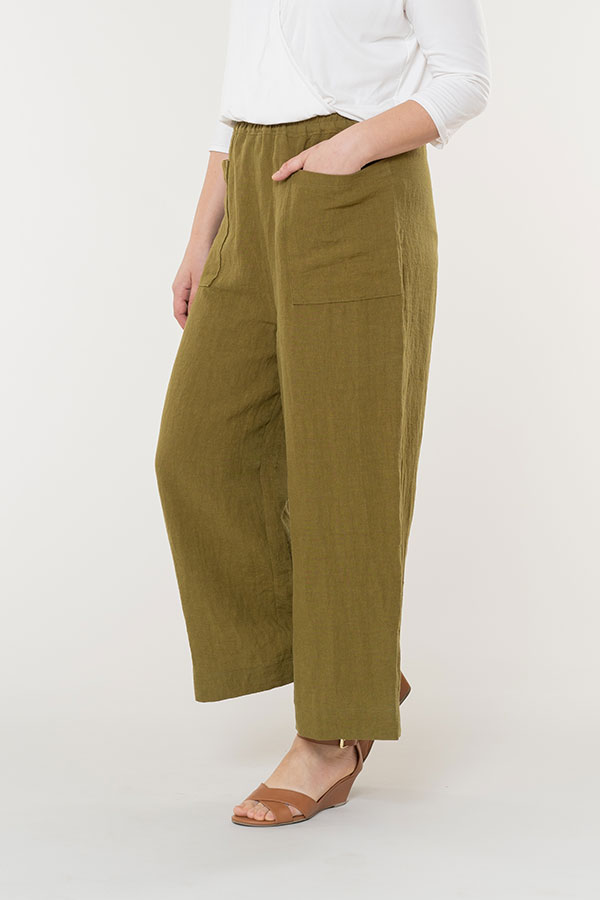 Washed Linen in Cactus from Blackbird Fabrics.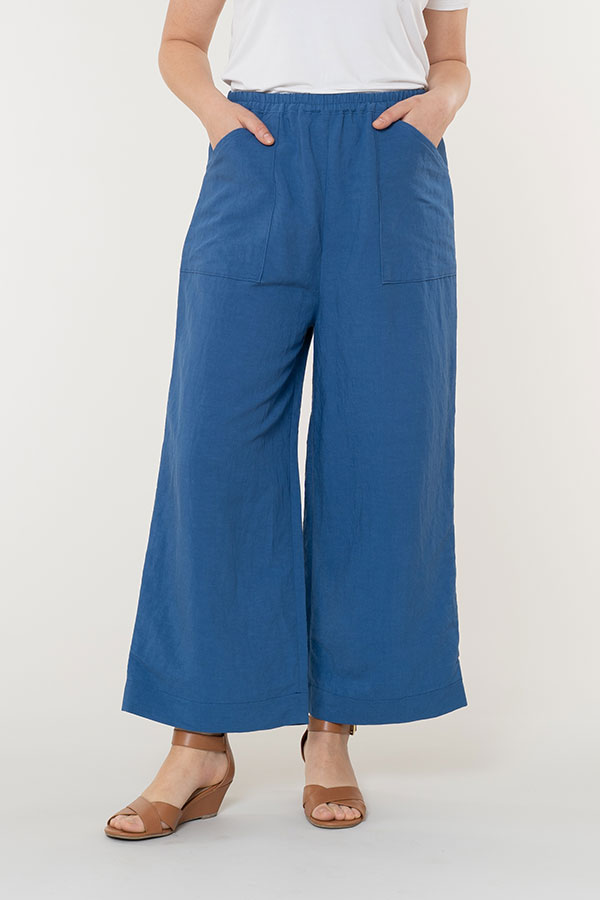 Telio Slub Viscose Linen in Solid Denim from fabric.com.
Get the Perfect Fit