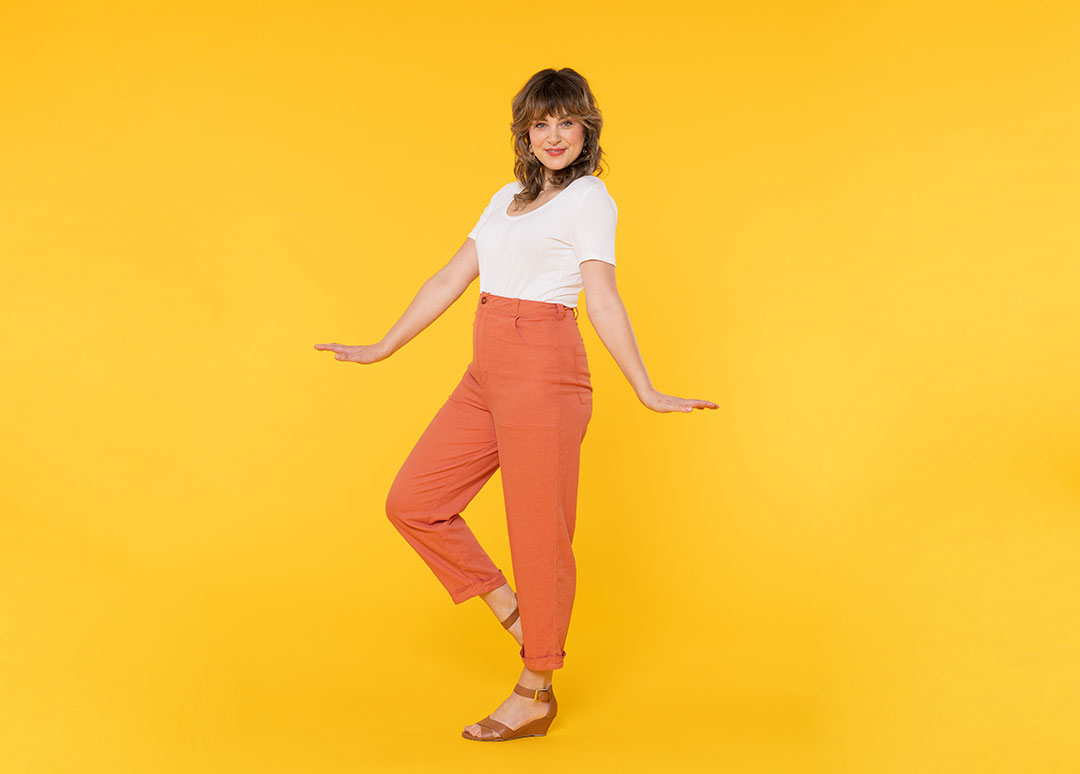 With a utilitarian-inspired style, the Nolan pants are the perfect pattern to take your sewing skills up a level. These pants are fitted at all the right places with a relaxed, comfortable silhouette, high-rise, and slightly pegged legs, for year-round style.
They feature oversized pockets, sturdy belt loops, a fun cuff detail on the leg, and a zip fly. Sew them up in medium and heavyweight wovens like denim, linen, canvas, and twill.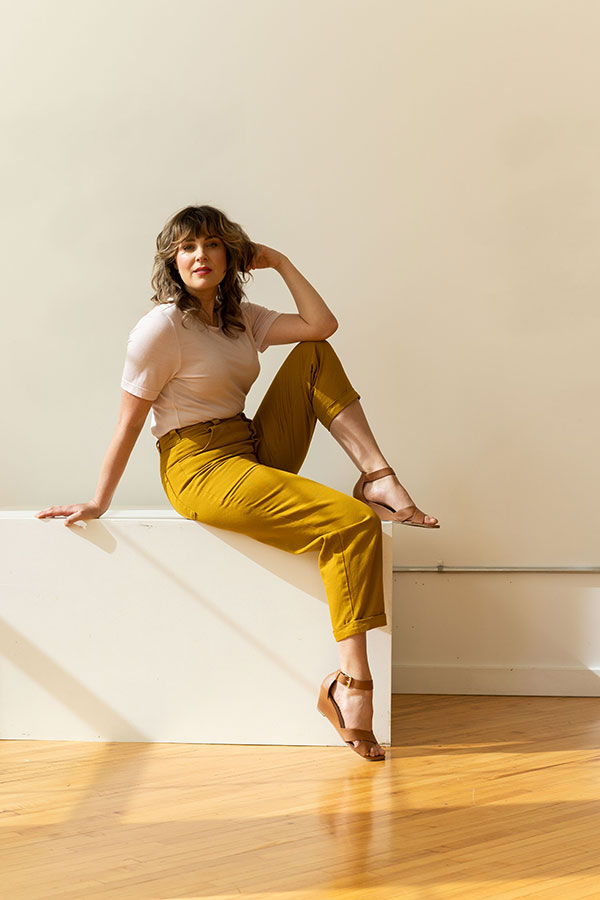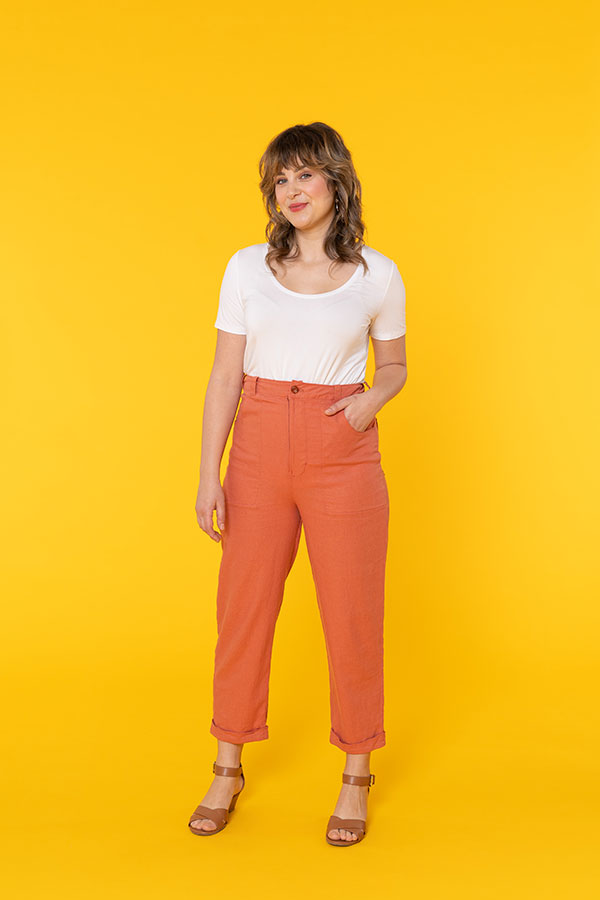 Cora is wearing size 10 Nolan pants with 1 1/2" taken from the inseam. Her measurements are 35 1/2", 30 1/4", 41" and she is 5'9".
Shop for Fabric
The Nolan pants sew up best in medium or heavyweight fabrics like denim, twill, canvas, and linen blends. You can play with drape and the weight of your fabric with this pattern, depending on the silhouette you'd like.
If you pick a fabric with some movement, such as linen, it's going to make the pants have a little bit of a softer silhouette. Bottomweight fabrics that are sturdier, thicker, and do not drape on your body as much will create a more structured silhouette, which actually looks great with these pants. It really emphasizes their utilitarian design.
Keep in mind that you will be installing a zip and belt loops. And if you make the member bonus version with the button fly, make sure your fly is reinforced so it can support the buttons.
One final note—the pocket linings can use contrasting fabric, so it's a fun opportunity to play with some fabric scraps, florals, or pops of color.
Love the samples in this month's issue? Here is where we sourced the fabric.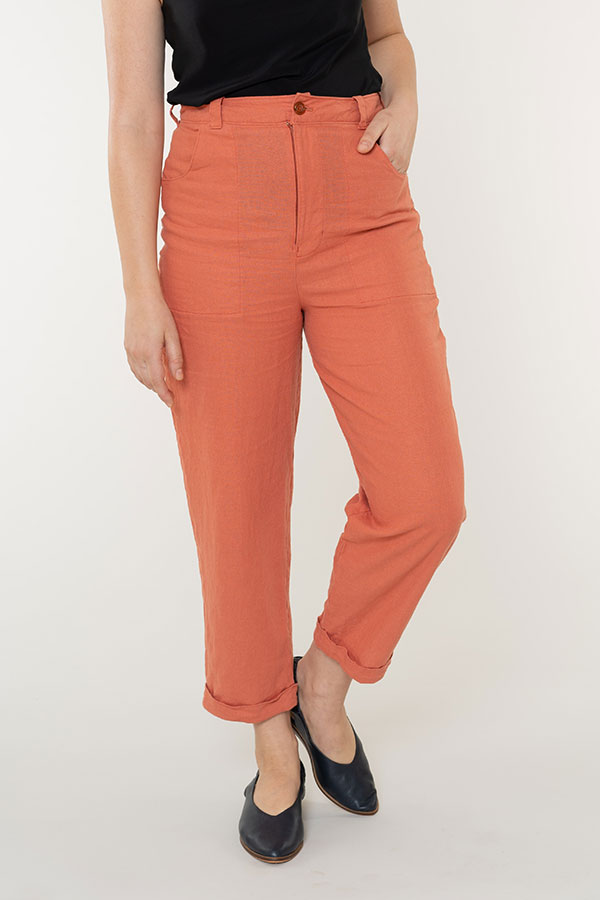 Brussels Washer Linen in Pink Clay from fabric.com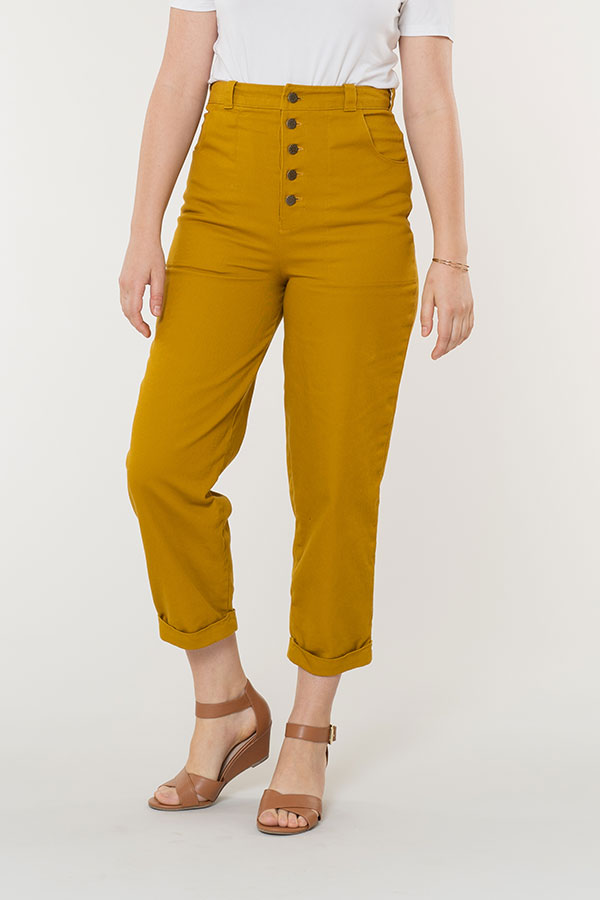 Ventana Twill from fabric.com.
Get the Perfect Fit