If you have ever had the pleasure of meeting Christine Haynes, you know that she embodies a straightforward kind of warmth that instantly makes you want to be her best friend. She is the type of person who will be your biggest cheerleader, but you can always trust her to tell it like it is.
Christine is the creative force behind Christine Haynes patterns. Her pattern line features classic wardrobe staples with a feminine, modern flair. When she isn't designing and drafting patterns, you can find her writing, teaching sewing, or traveling. She didn't always have her eyes set on the sewing industry, but her creative upbringing and background in art all lead her to start her own business in home sewing.
What were you up to that got you thinking about a professional career in the fashion/sewing industry?
Originally, I honestly wasn't considering the fashion or sewing industry as a career at all. I studied fine art and have a BFA from the School of the Art Institute of Chicago (SAIC) in studio art. The only area of focus at the time that required declaring a major at SAIC was the fashion department. I knew that I wanted a more interdisciplinary education for my fine art practice, so I didn't major in fashion. I did take a few classes in that area, but I always incorporated those mediums into my studio art, like working embroidery into a sculpture installation. Sewing was just a personal hobby, but once it had finally eclipsed my other art making as my main creative outlet, I knew this area of art making was where I belonged for my career.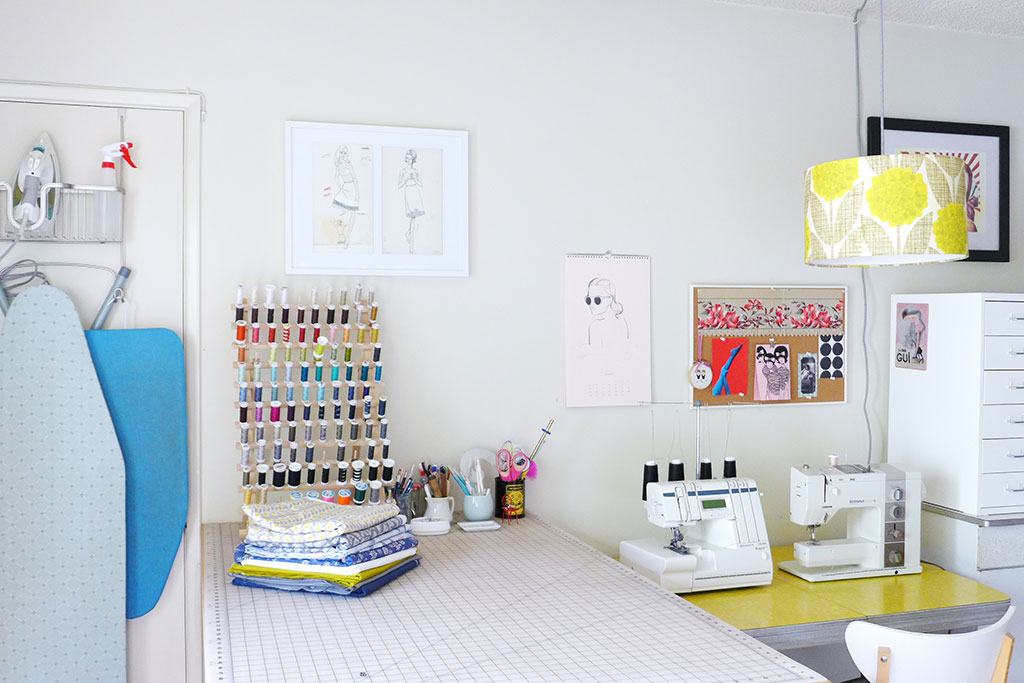 Did you have a pivotal moment that encouraged you to change course and pursue sewing as a career?
The first turning point was selling at the second Renegade Craft Fair, many many years ago. That showed me that people were interested in buying the style of clothing I was making. I really was there for fun and hadn't considered sewing as a professional move at all, but the response was so great, and I started to think that maybe people wanted my designs.
The second turning point was getting my first book deal. It lent a legitimacy to my business, which opened the door to more writing and eventually teaching jobs. The teaching eventually led to more patternmaking, and from there it was a domino effect where all of this became my job, and I was finally able to leave my non-sewing-related job and focus on all of these sewing-related gigs full time.
Where do you find inspiration?
One of the main sources of inspiration for me is found in traveling. I have spent the last few years traveling numerous times overseas to France and other European countries, and lately, I have been going back and forth from LA to New York a lot in anticipation of my move.
Watching people move through their spaces, and putting myself in unfamiliar situations is inspiring, humbling, and the key to both my creative and personal growth as a human. Most people become blind to their surroundings after time, and visiting new places retrains my eye to look and see things that I might have missed before. When I'm traveling, I'm just constantly watching for visual clues, especially in foreign locations where you might not speak the language.
I'm looking for the exit sign, or I'm trying to find the bathroom, or I'm watching how the people before me in line are obtaining a ticket for the train from an automated machine, for example. It's a series of visual observations, and in foreign places, it's often a series of exchanges that are done without language. All of this helps retrain my brain to watch, look, and listen with my eyes alone, and all that visual language collectively inspires everything I do.

Watching people move through their spaces, and putting myself in unfamiliar situations is inspiring, humbling, and the key to both my creative and personal growth as a human.
Toolbox Favorites:
I love tools that help elevate your projects from one that looks homemade to one that looks professionally sewn.


Seam gauge: I love the seam gauge, as it ensures accurate measuring to a very small amount.


Pressing ham: I also love a pressing ham, as it will really help the home sewer press curves and openings for a perfect finish.


Water-soluble pencils: These are an absolute must for any project as well. It took me the longest time to learn that you can simply mark on your fabric to help with things like pivots and corners! Seriously, no one told me this was a thing for a really long time, and I couldn't figure out how people were so precisely marking things!


Trimming scissors: My main go-to tool is my 5" trimming scissors. I feel like with a seam gauge, pressing ham, water-soluble pencils, and trimming scissors, you can do anything, and do it well!


What is the best advice you ever received regarding your sewing?
I think it's common for many of us to be incredibly hard on ourselves and to be overly critical about everything we make. But the advice I got along the way is the same advice I like to pass on to my students: nothing is perfect!
We are human, and with anything handmade, there will be delightful imperfections. I always challenge my students that think what they've made is no good, to look at the things they've bought under the same microscope because they'll be shocked to see how poorly those store-bought items are, and will in turn hopefully be a lot less hard on their own sewing.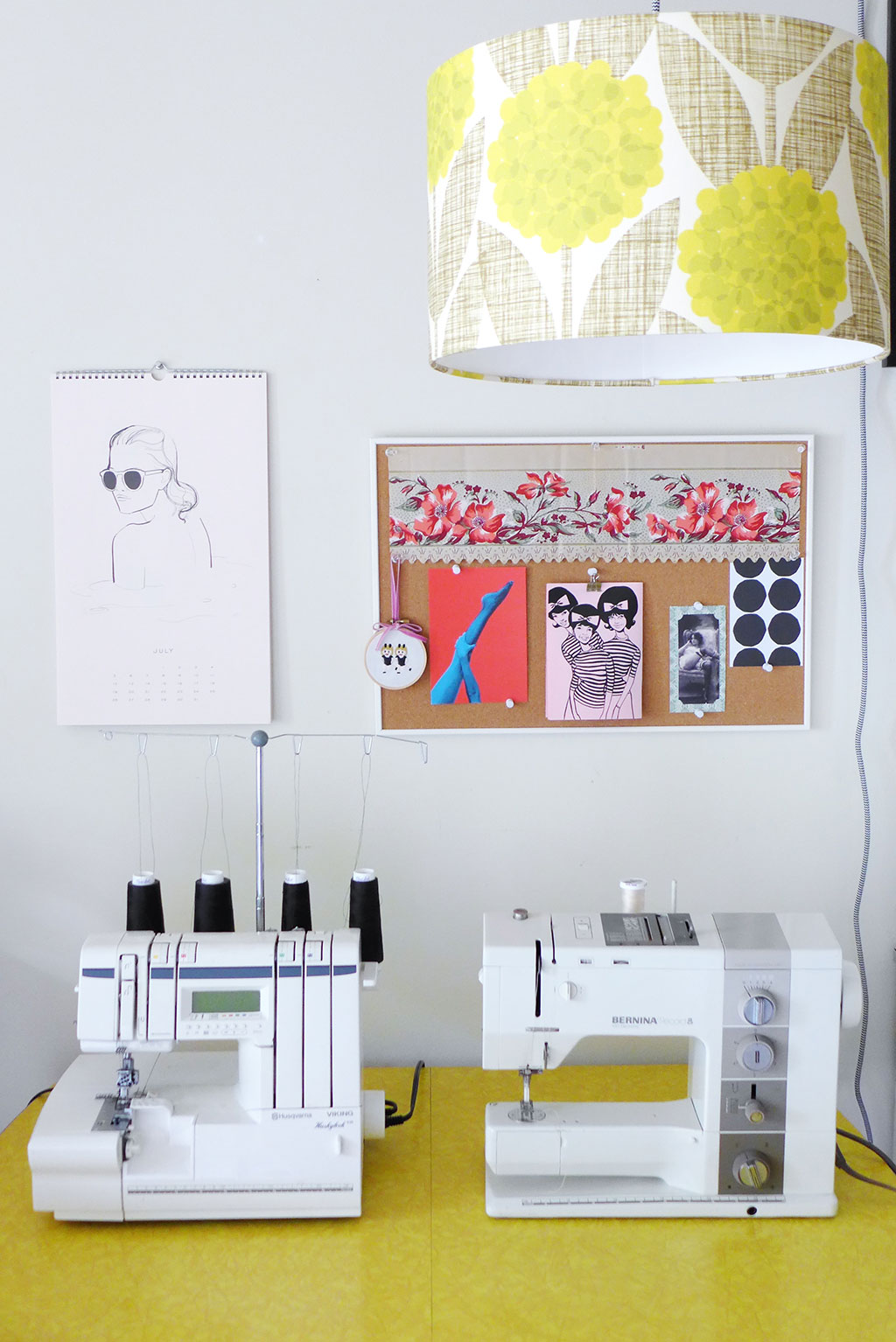 What advice would you give to anyone new to sewing or losing "sewing steam"?
To anyone new to sewing, I would advise them to set themselves up for success. Pick garments that have a forgiving fit and minimal closures. Don't worry much yet about tailoring and rather just focus on doing the basics well, like straight stitching and seam finishing. Once you've mastered a couple of easy things, then you can start to think about other challenges.
And to anyone losing their "sewing steam," I say, take a break! It is meant to be something you do for pleasure, and if you're not enjoying it, then you should set it aside until you feel inspired again. It will return! Maybe start by sewing something for someone else to ease back into it.
Be sure to check out Christine's patterns and follow her on Instagram to stay up to date on her latest designs and classes.
Join the Conversation
Sign in or become a Seamwork member to comment on this article.