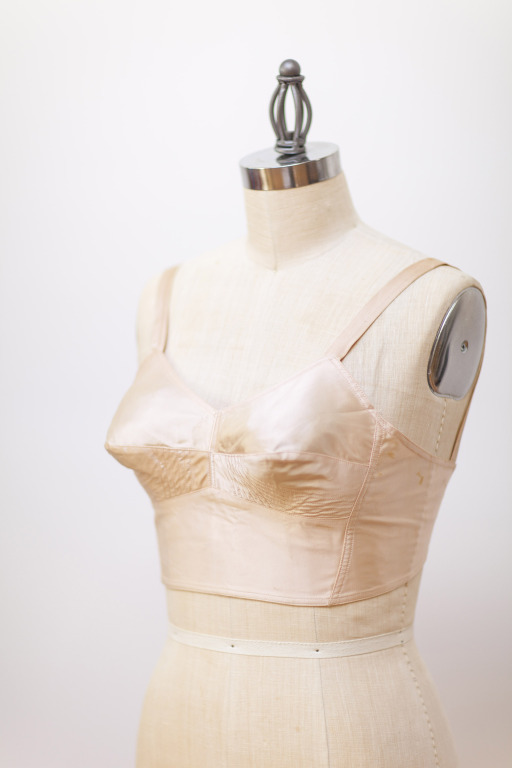 Bullet bras are one of the most iconic garments of the 1950s, lending women an exaggerated, protruding bust shape. Although the silhouette may look strange to our modern eyes, in many ways the bullet bra was a continuation of the types of early bra construction seen in the 1940s.
Bras were relatively new at this time, and many of the techniques and materials we are now accustomed to, such as underwire, hadn't been popularized yet. Bullet bras were meant to lift up the breasts and also make them appear larger, helping women achieve the curvaceous ideal of the day.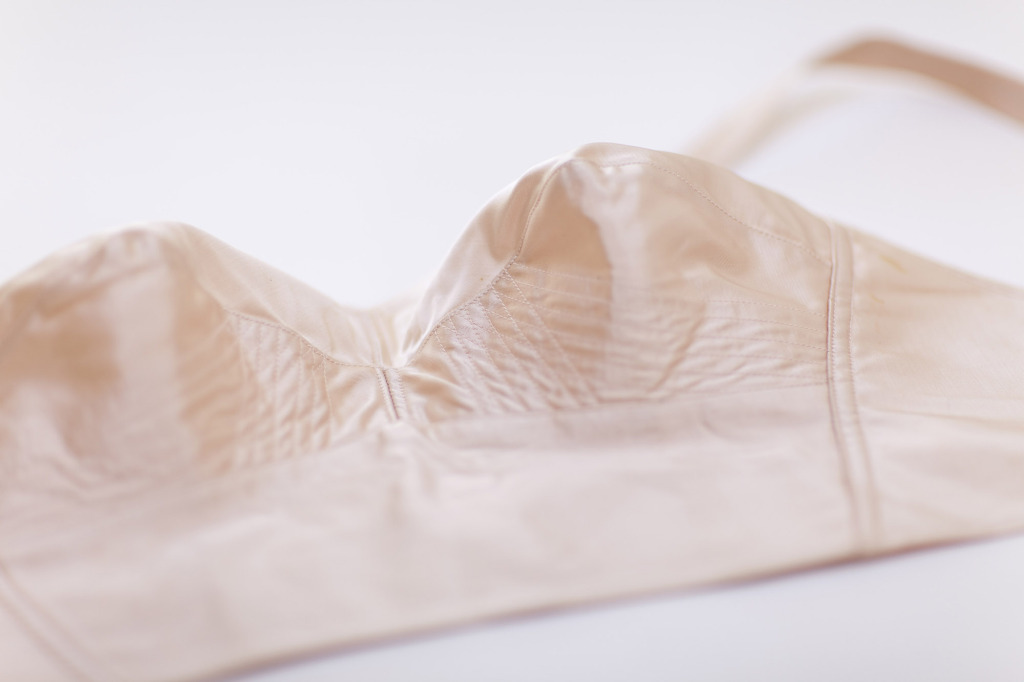 The most important and recognizable part of a bullet bra's structure is the circular or spiral stitching. It adds additional support and lift to the bottom of the cup, helping to push the breast tissue into the tip. These parallel rows of stitching make the bottom of this cup feel strong and stiff. You can use this same technique when making your own bras if stretch is not needed.
The straps are constructed in self fabric, with a seam that is folded, pressed, and edgestitched on the front of the strap. This is likely to avoid the seam rubbing against the skin as its worn. Without elastic, comfort in the straps was a great concern.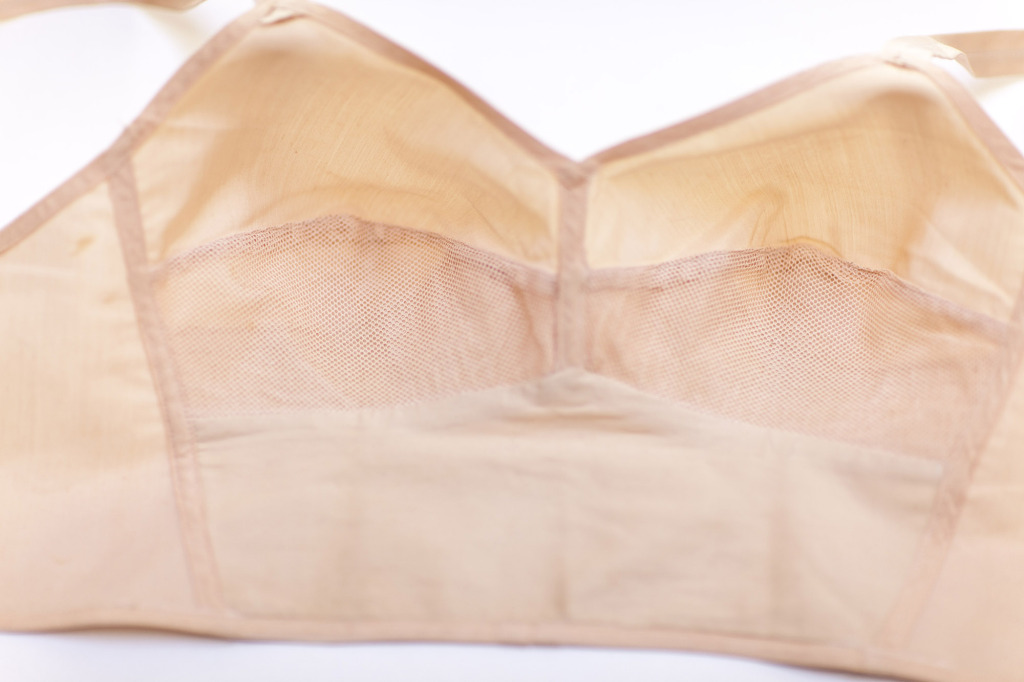 Inside the bra, the lower cups are lined with a soft mesh. The mesh protects the skin from the seams and stitching, and helps cup the bust within the garment. Though the mesh is not elasticized, the small holes allow for some stretch, greater mobility, and breathability.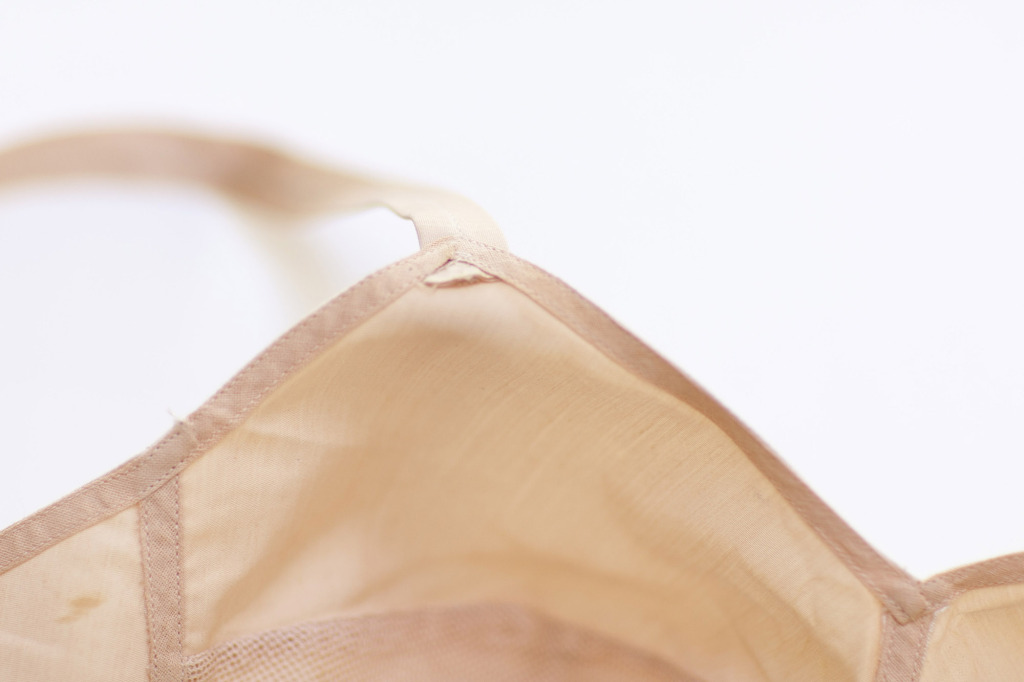 The edges of the bra are finished with cotton bias tape, which is turned to the inside and topstitched in place. The same tape is used to cover and strengthen the side seams. Though some bullet bras have boning along these seams, this one does not.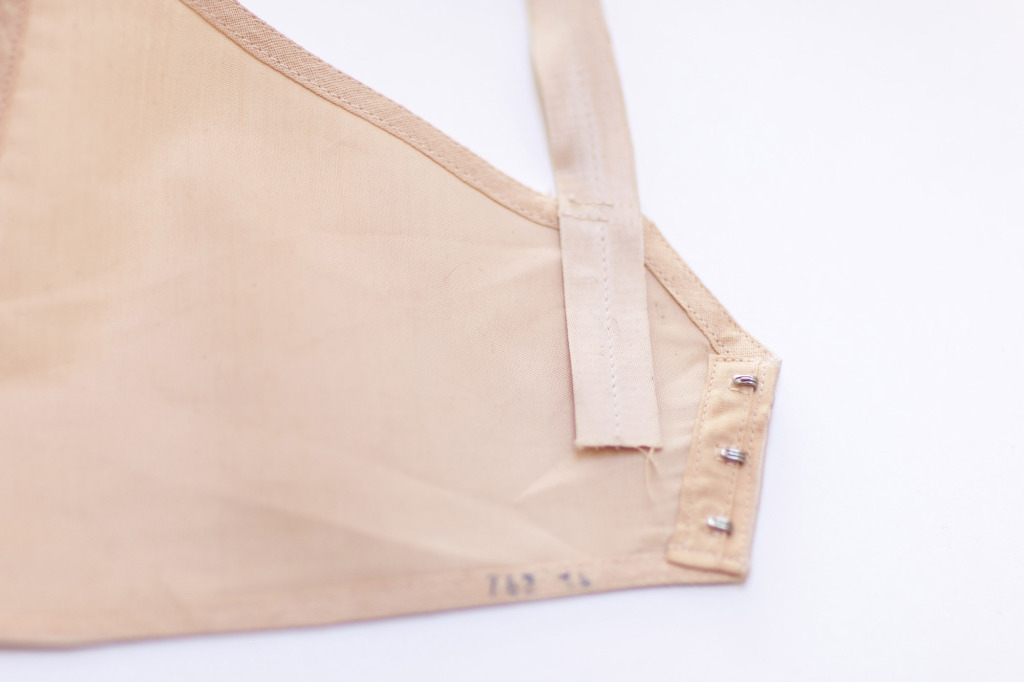 At the back of the bra, the strap is left long with a raw edge and held in place with two short rows of stitches. Because the straps are not adjustable, leaving this tail of strap at the back allowed the wearer to adjust the strap length to her liking and sew it in place.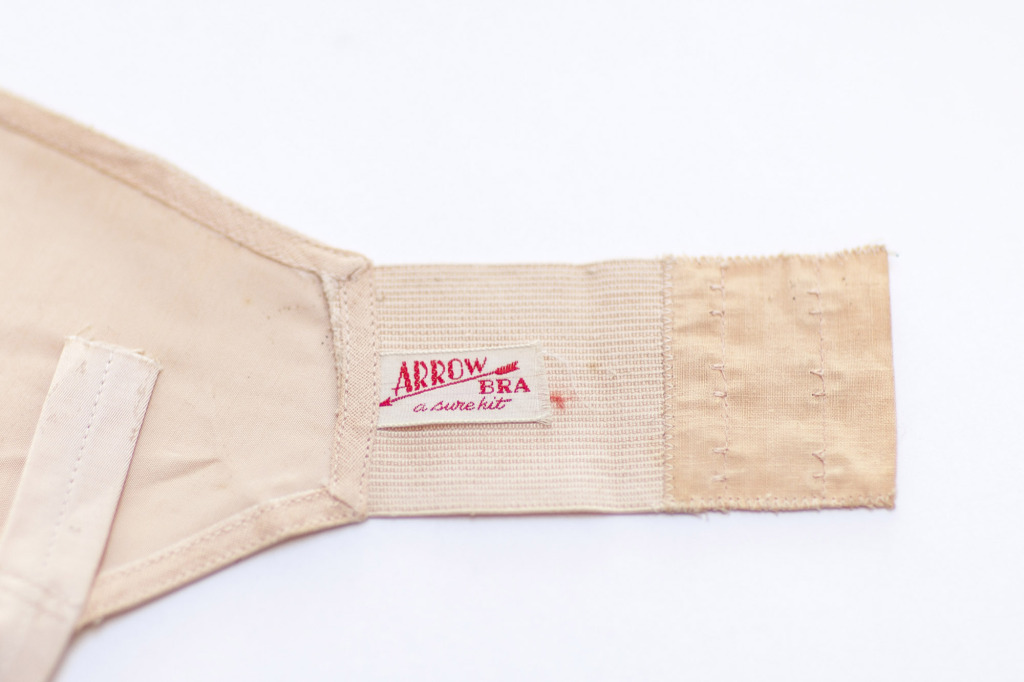 The brand name "arrow bra" perfectly fits this bra's pointed, aggressive shape.