Shapewear has a been a staple item in the closets of men and women alike for centuries. It has been used to coax our bodies into various forms to adhere to the trends of the day.
In this month's Behind the Seams, we will take a look at a utilitarian 1950s girdle. From the 1920s to 1960s, full girdles with open bottoms were wardrobe staples for many women. Most shapewear made during this time came with garters attached for nylon stockings. Though the silhouettes and details of these garments may have changed from decade to decade, this basic style was a staple for almost half a decade.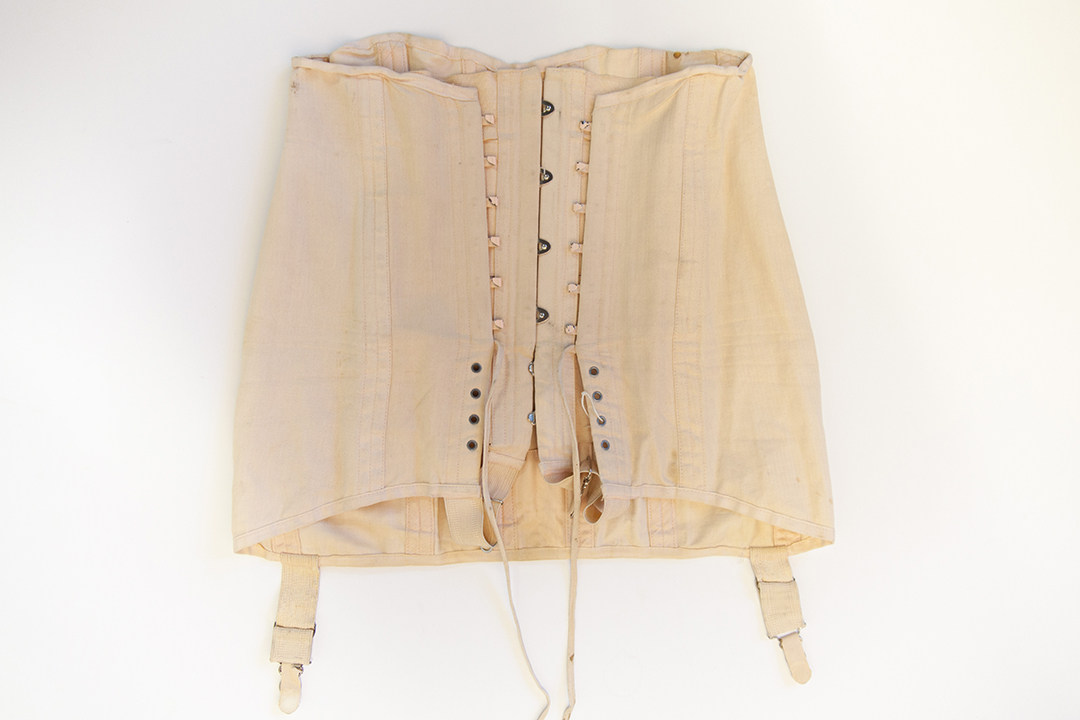 This girdle is made of a sturdy cotton coutil. Coutil is a strong and densely woven fabric specifically made for corsetry. Coutil has a high thread count and is resilient to the horizontal tension created when a corset or girdle is laced.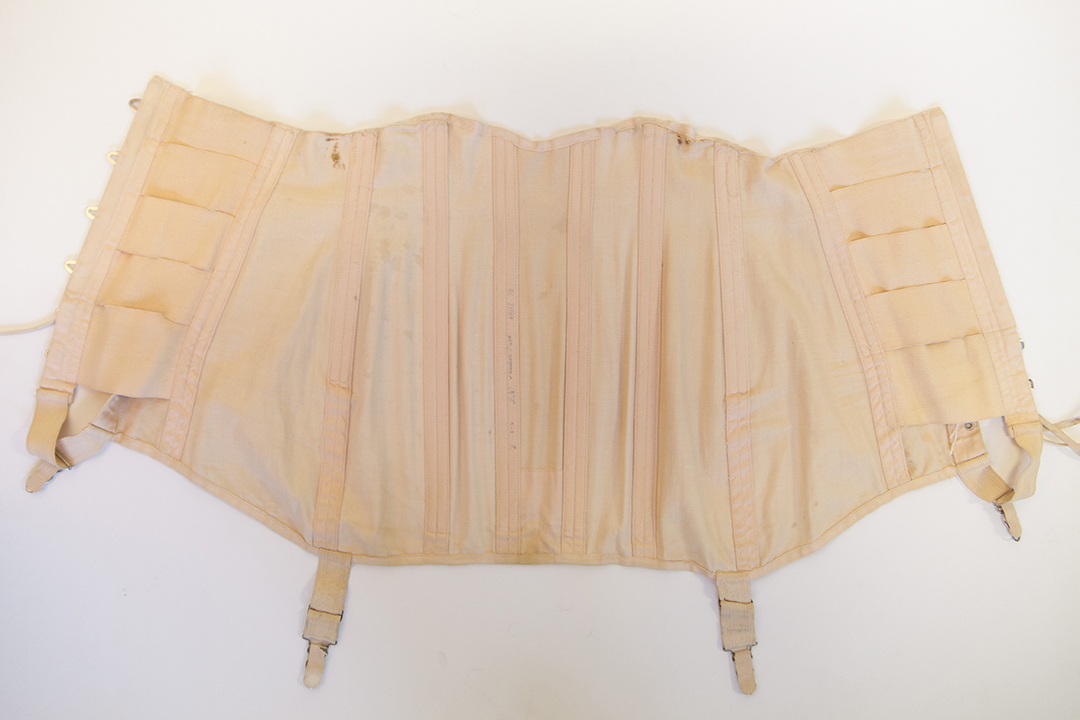 The girdle consists of nine panels. These panels offer a subtle curved shape to the waist and hips. The seam allowance is concealed with a strip of coutil that finishes at 7/8". These are then topstitched to create two channels for flat steel stays.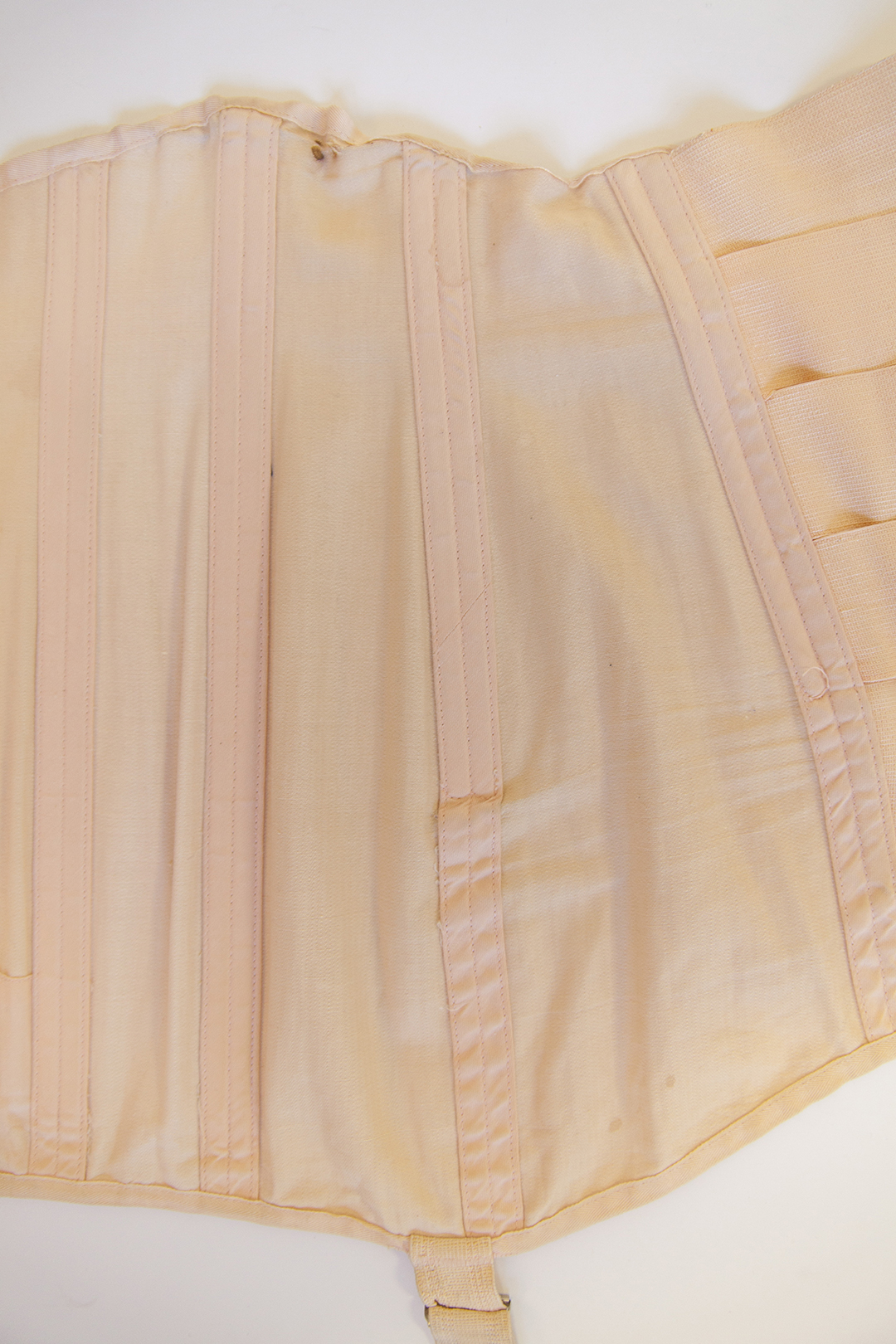 The four pairs of center back stays measure between 13" and 14", and span almost the entire length of the girdle. The four pairs of front and side stays only measure at 8" and are positioned toward the top of the garment, providing shaping to the midsection without impeding the wearers ability to bend at the hips and sit.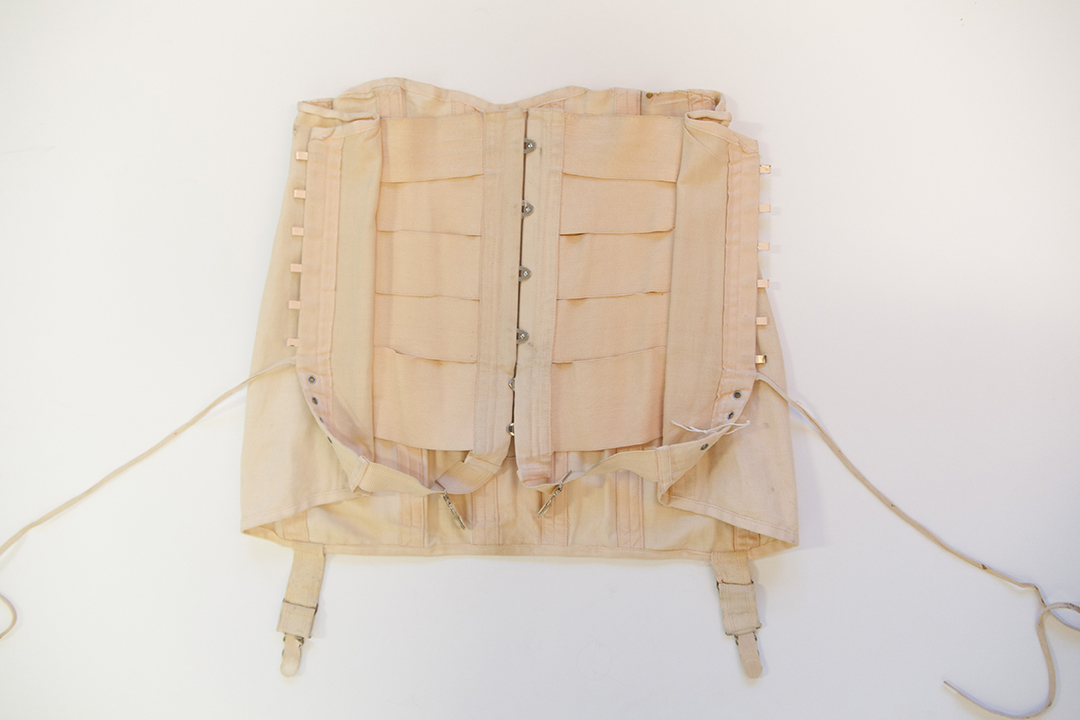 The center front features two closures. The innermost being an 8" busk and hook and eyes. These closure are attached to four pieces of 2" wide elastic and one length of 3" elastic.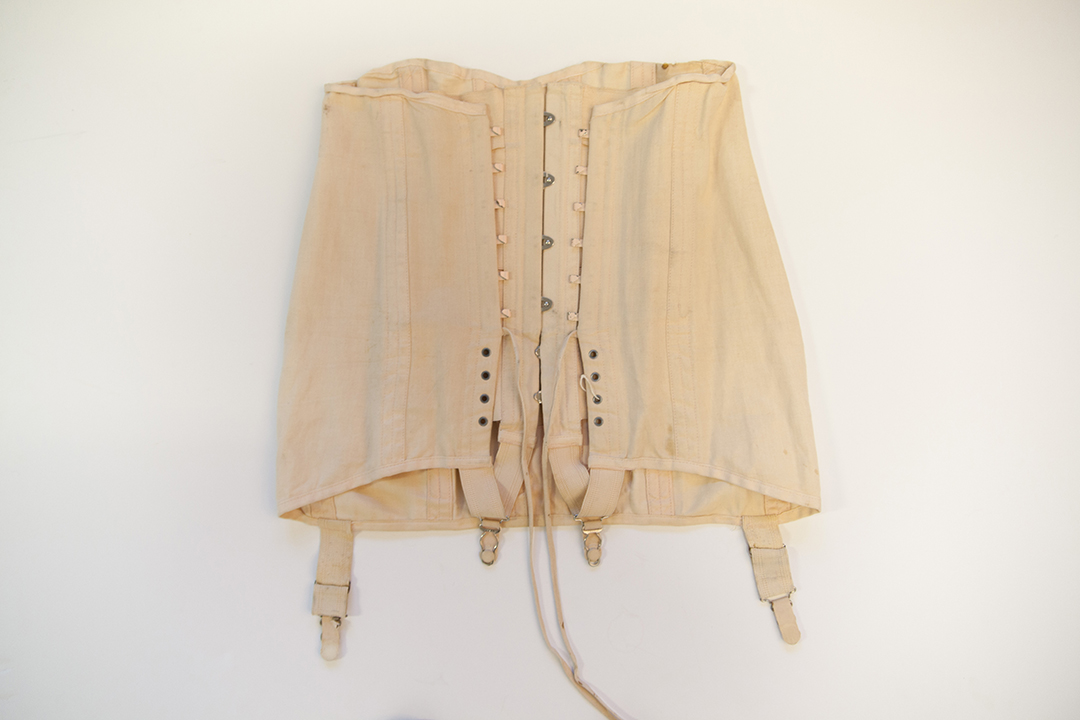 The outermost closure consist of both eyelets and hooks that are laced separately to the wearer's preference.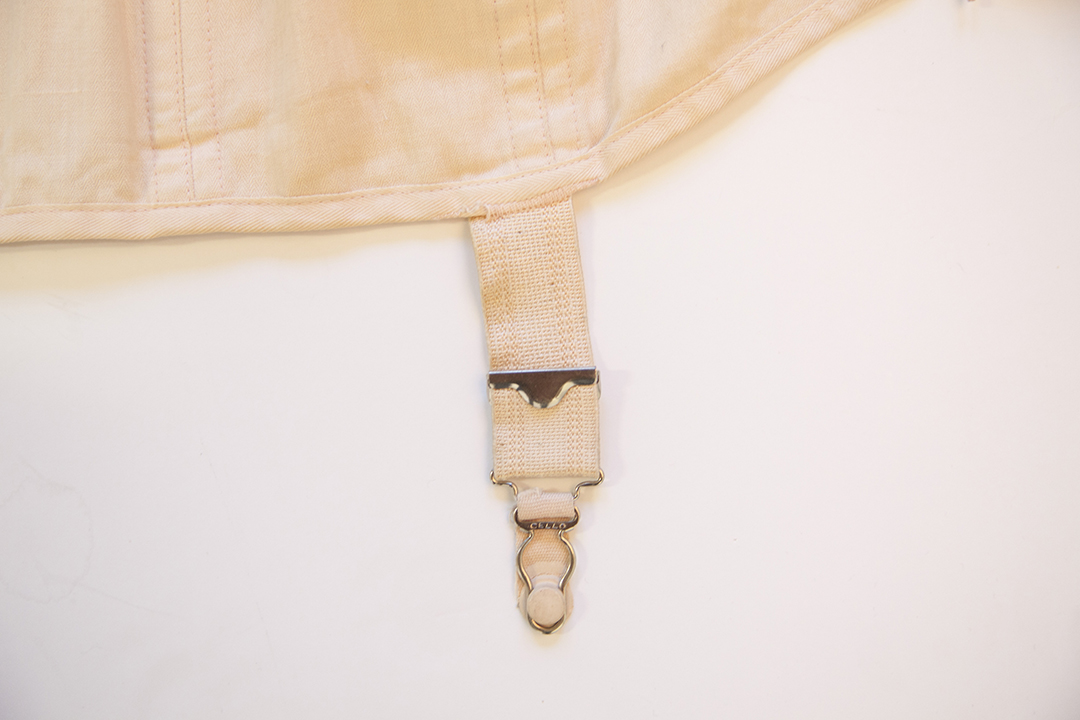 Garters are sewn into the edge binding and reinforced with zigzag stitching for strength. The back garters are adjustable, while the front garters are fixed.
Join the Conversation
Sign in or become a Seamwork member to comment on this article.