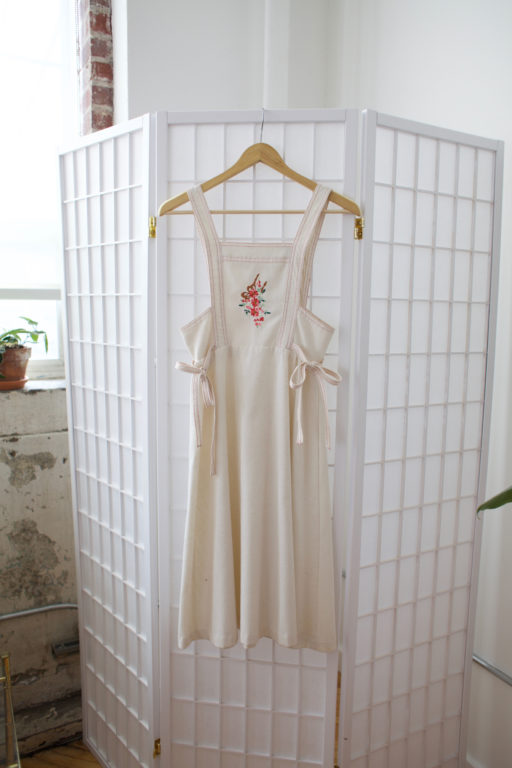 Sometimes we fall in love with a vintage garment not for the ornate details it offers, but for the accessibility it speaks to. As much as I wish my closet was filled with embroidered gowns and bias cut dresses, I know I would end up craving some practicality. This pinafore dress speaks to that practical side, while still maintaining inspired details.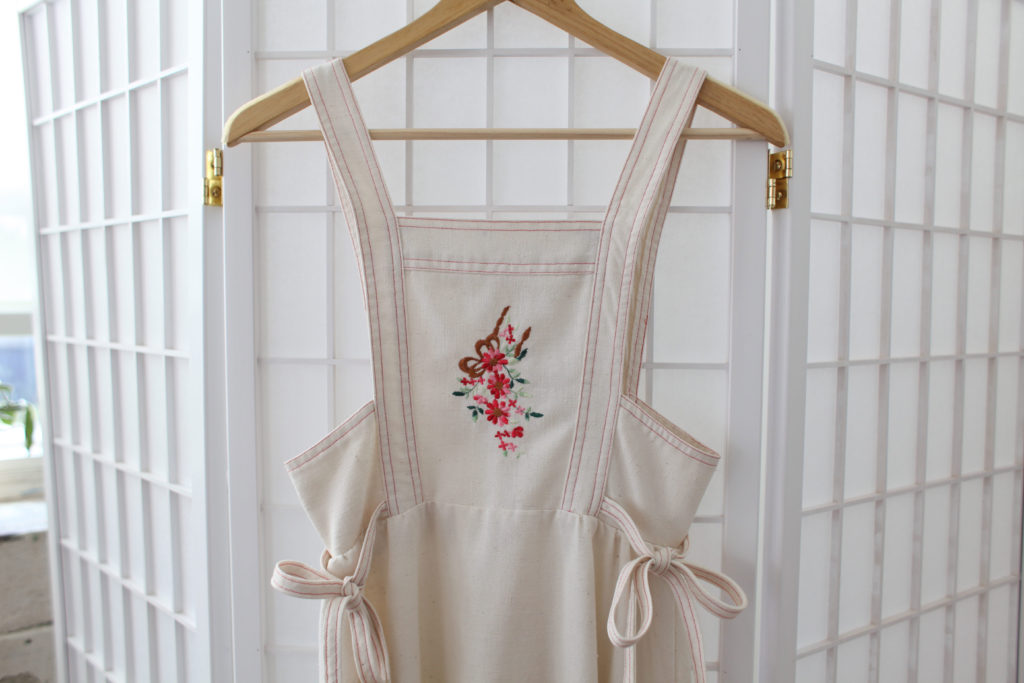 This simple pinafore features an apron-like bodice with lines reminiscent of a dirndl. The simplicity of this boxy shape is emphasized by heavy topstitching. This creates the perfect frame for the machine embroidery that embellishes the center front panel.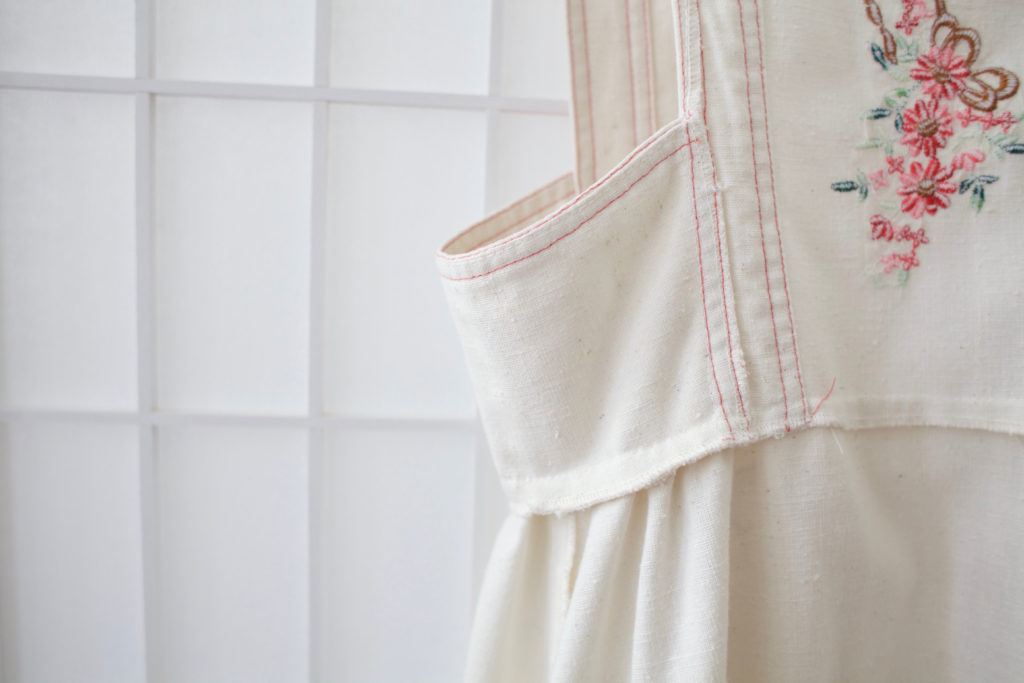 The minimal shaping in this dress allows for the elimination of the side seam. This keeps the silhouette uncluttered and simple.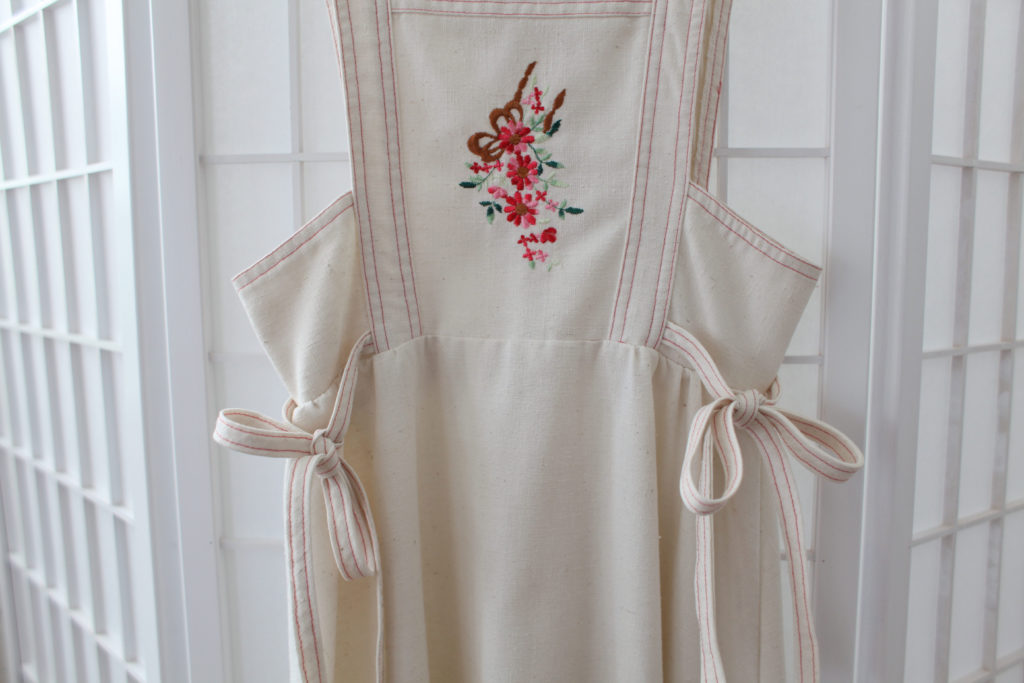 Topstitched self ties are sewn into the bodice seaming. This detail allows the waistline to be cinched on the wearer, creating a more flattering shape. The skirt is eased into the bodice, adding additional shaping.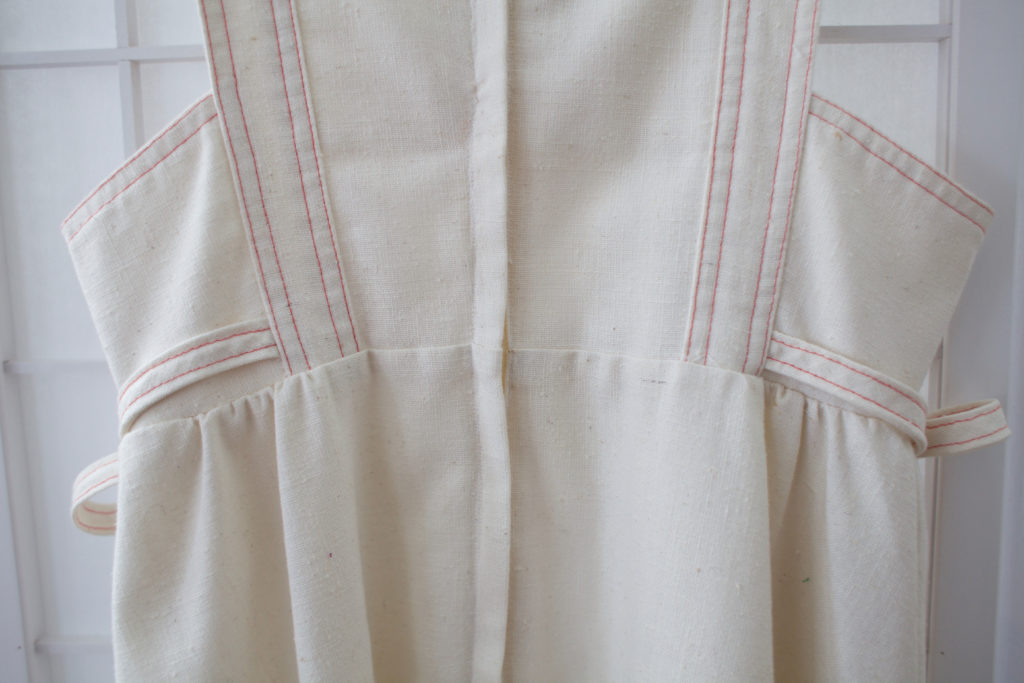 Get Inspired by Vintage!



Why don't you try:




Adding topstitching to an otherwise plain garment.


Adding embroidered details to the center front panel of a garment like Hayden.


Adding ties to the princess seams of a dress or blouse for shaping.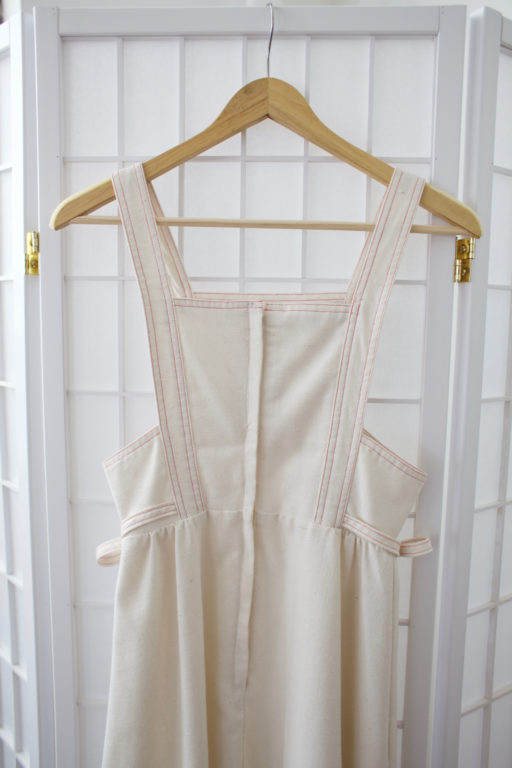 A lapped zipper closure anchors this piece firmly in the past.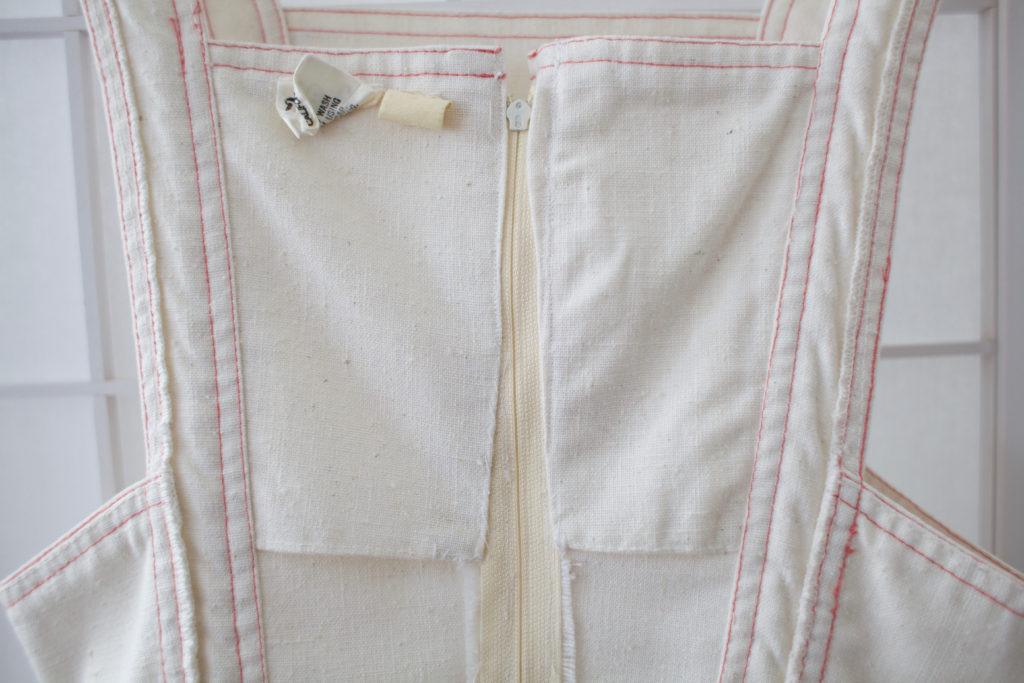 The lapped zipper is lined with a facing. The facing is whip stitched into place, then topstitched during the zipper installation.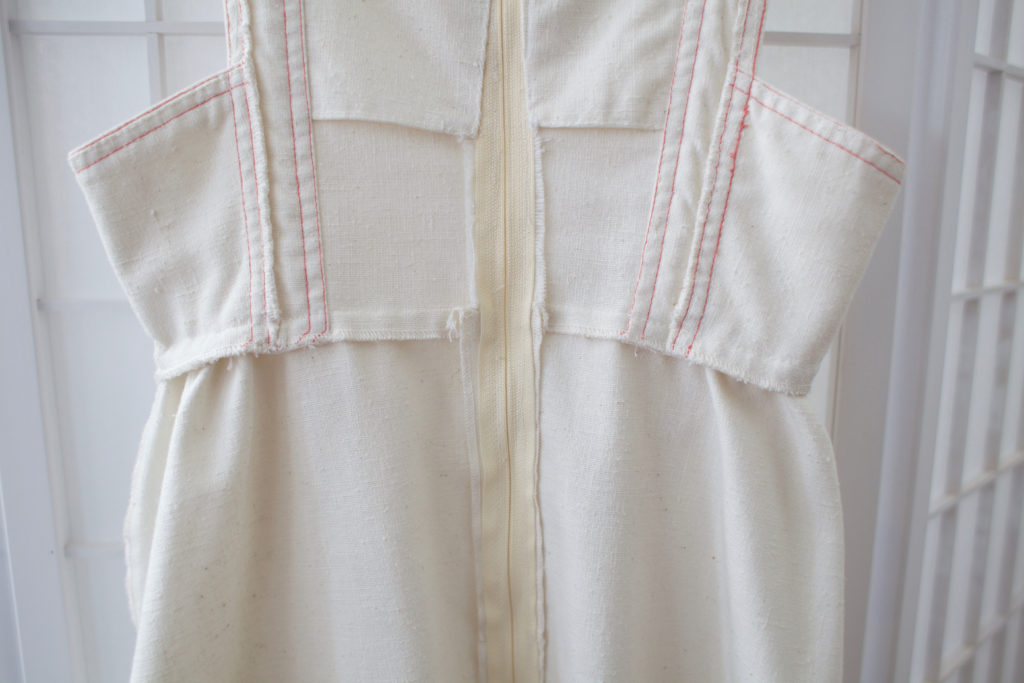 The seam allowances are finished in various ways throughout the garment. As seen here, the innermost strap seam is clean finished by the strap lining, the outer strap seam is finished with a serger then topstitched towards the center front.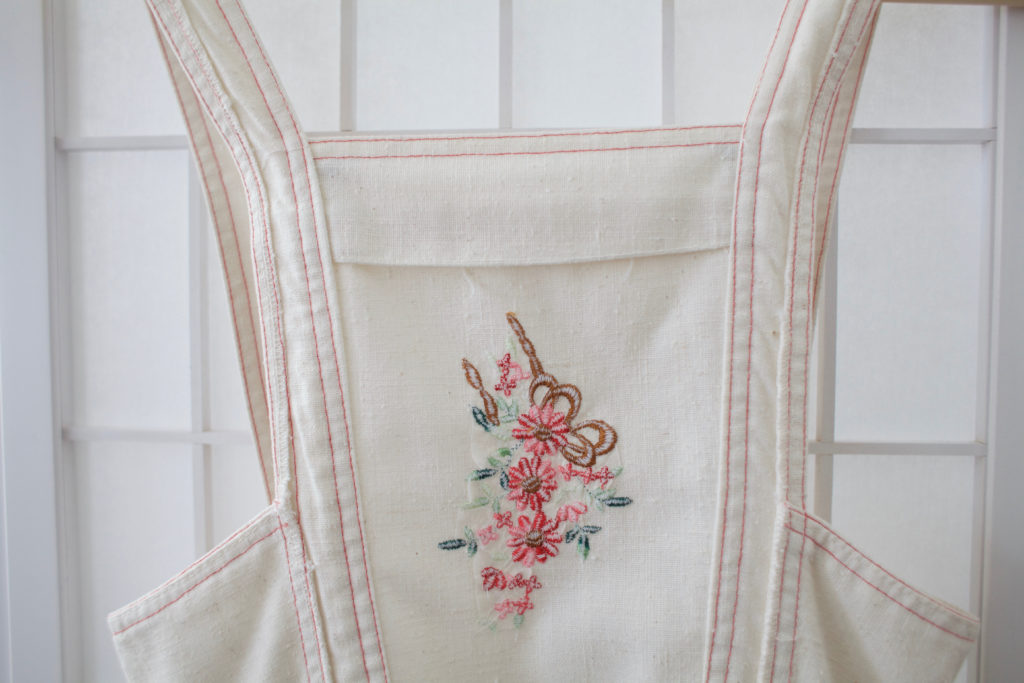 The neckline is finished with a facing, and topstitching is used again as a means of finishing and as a decorative touch. The machine embroidery is stabilized with non-woven stabilizer.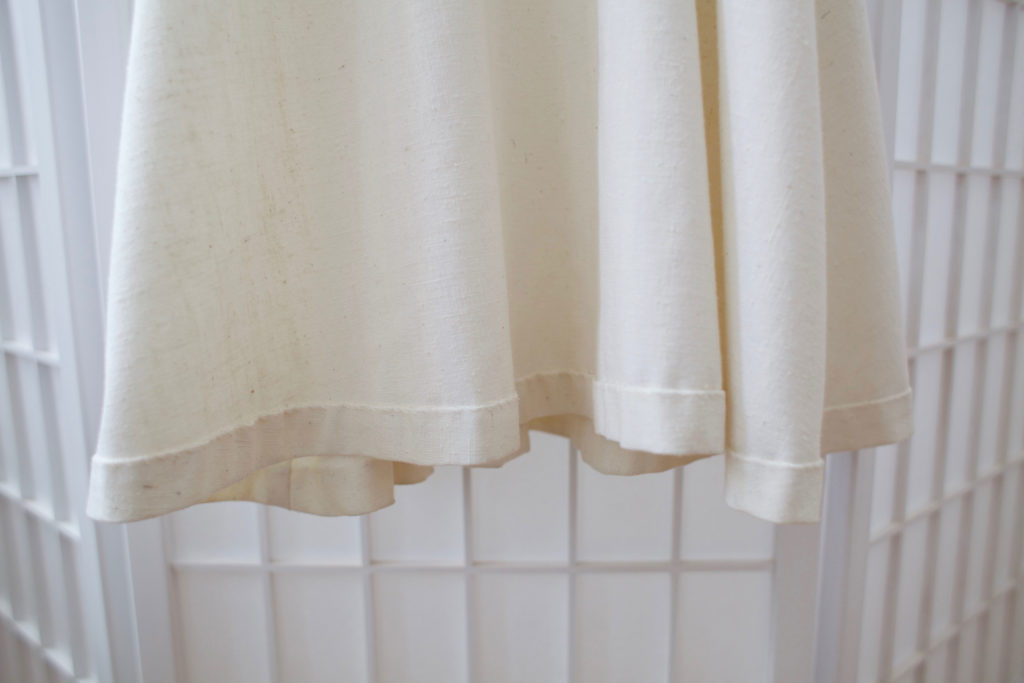 The hem is finished with a slip stitch that keeps it looking tidy both inside and out.
Join the Conversation
Sign in or become a Seamwork member to comment on this article.