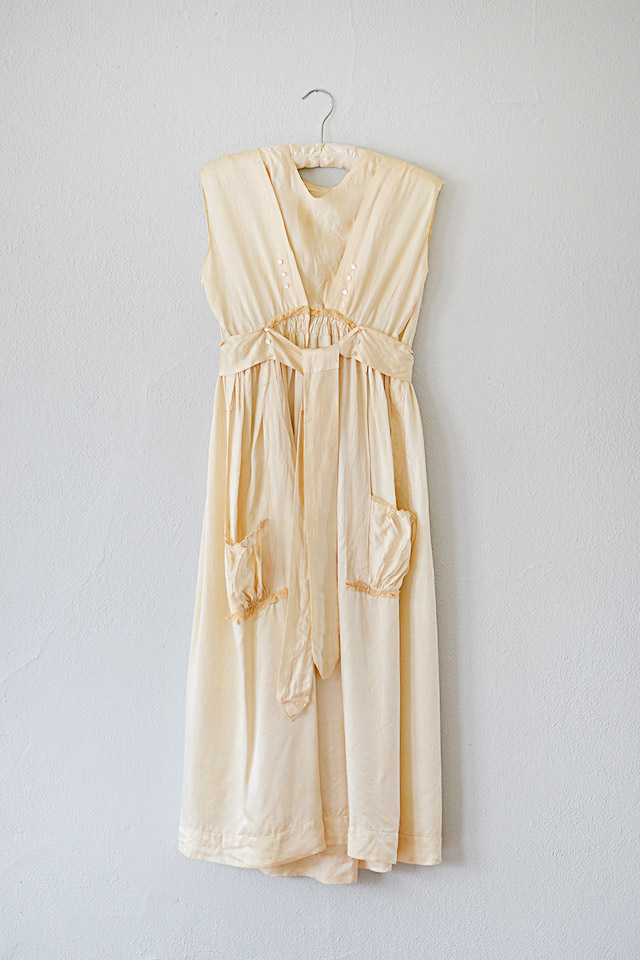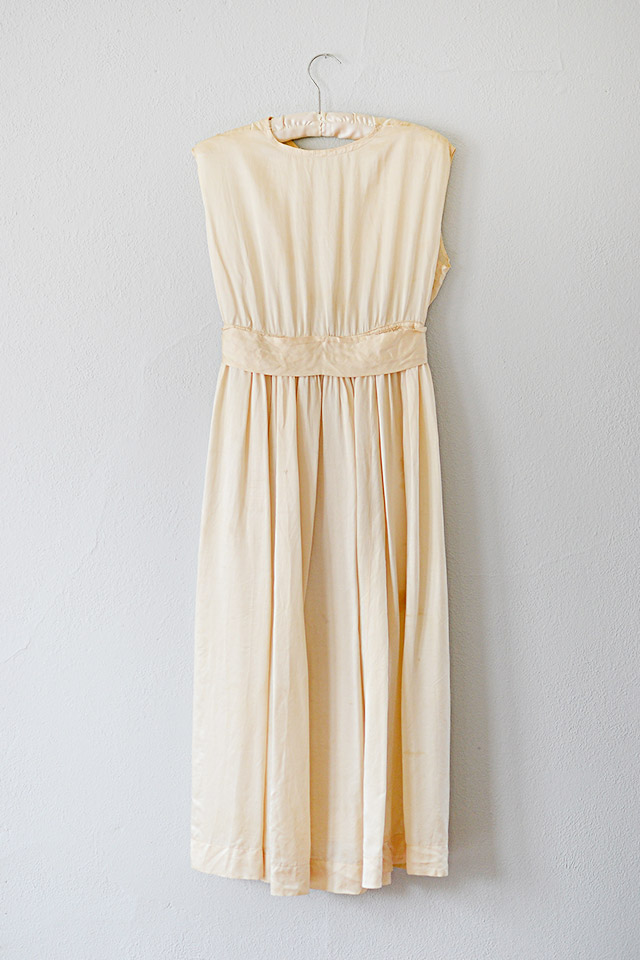 This soft silk gown dates back to the 1910s, an era in which women's clothing became progressively looser and more flowing. With its high armholes and flat bust shape, this dress was likely worn by a young woman, perhaps at a graduation ceremony or other event.
Though simple in style and without lavish embelishments or lace, this gown stands out for its small details and fascinating construction. Without all the bells and whistles of an ornate gown, we can take a clear look at the way a dress of this era was designed and put together.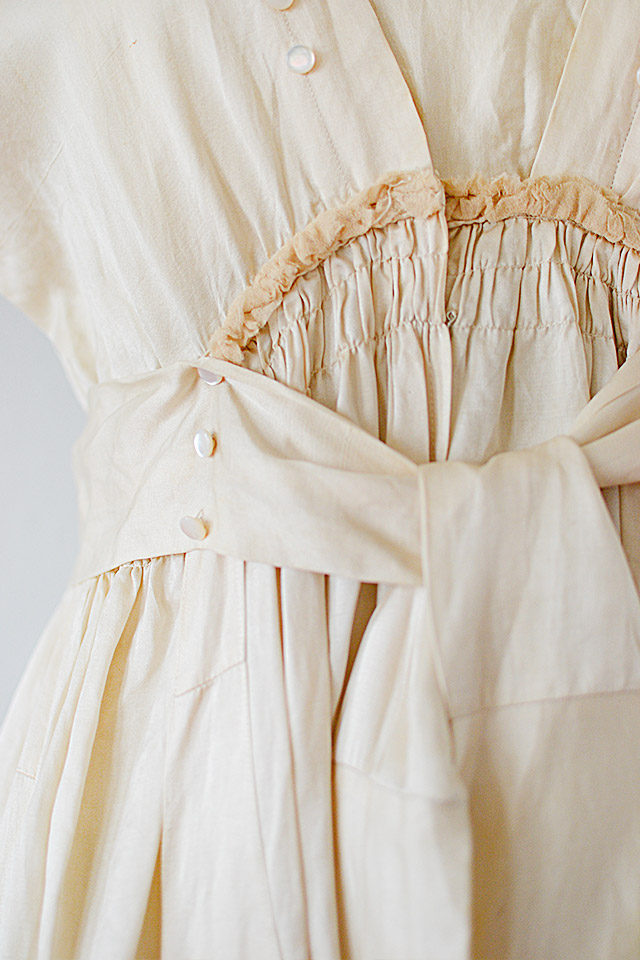 A long, full skirt and high waist are typical features of this decade in fashion. Here, the skirt is gathered with parallel rows of stitching under the bust, accented with tiny ruffles. Mother of pearl buttons are a decorative touch on the outside of the dress.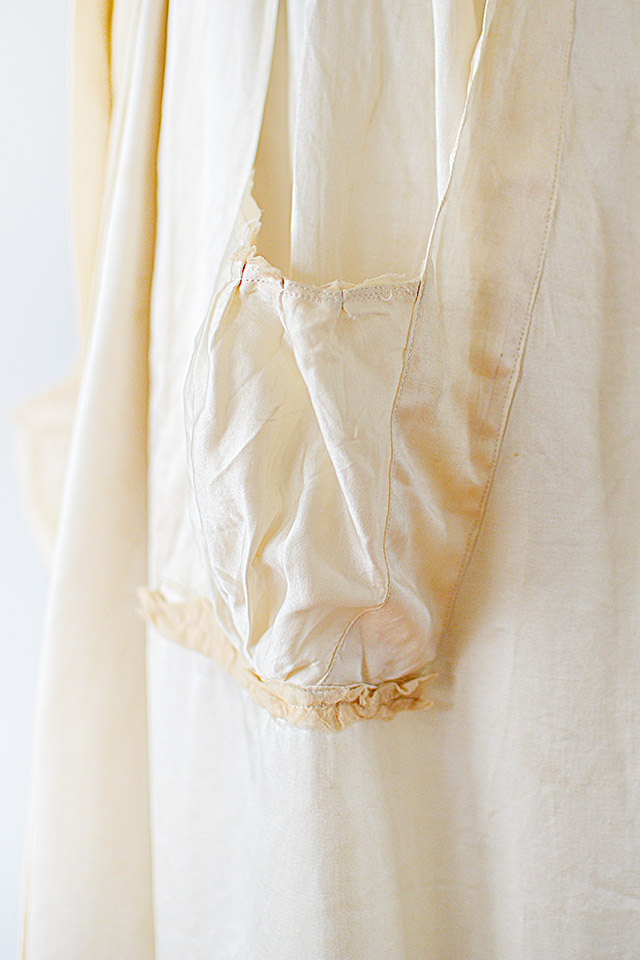 A small pocket is given fullness with tiny pleats at the top, allowing the pocket to stand away from the body slightly. Long self-fabric panels also help to create a softly draped cup-shape. The same small ruffles at the waist accent the bottom of the pocket.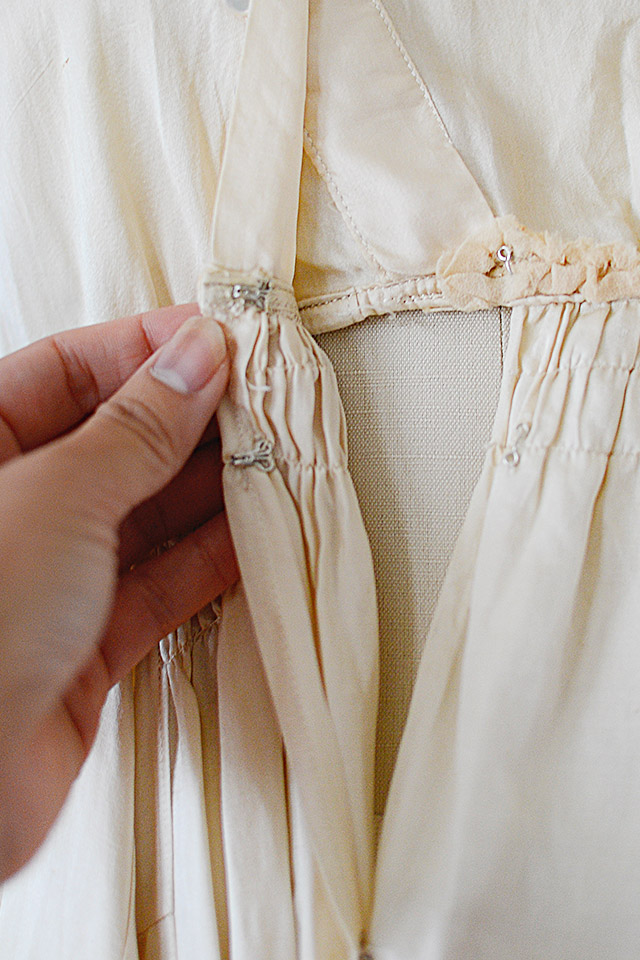 Before the use of zippers, closures had to be strategically placed within a design to allow the wearer to get in and out. Here, hooks and eyes close the overdress over the bodice.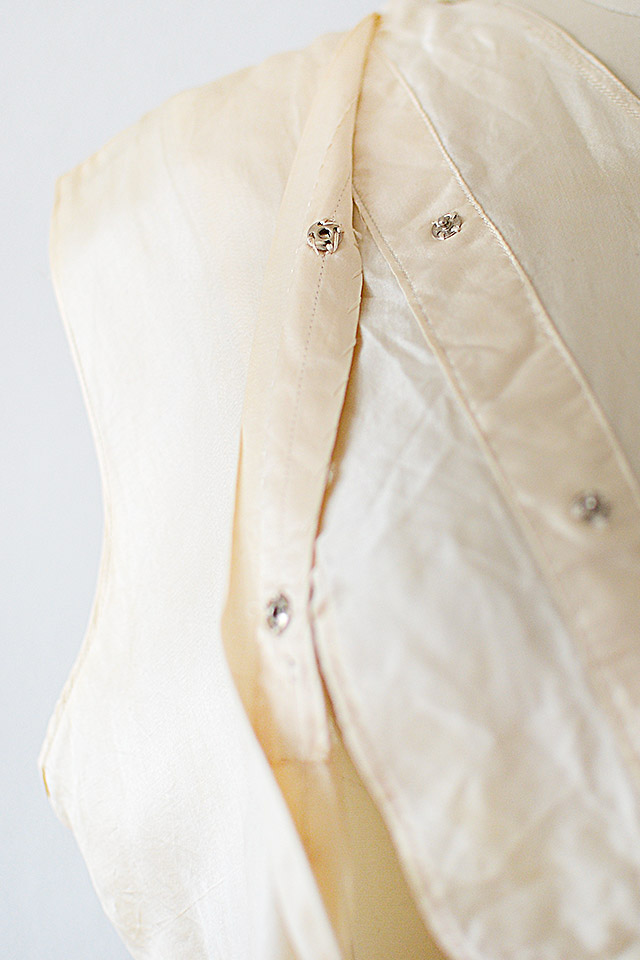 Snaps are sewn along the front opening of the overdress, attaching it to the bodice beneath. Layers are a common design feature in dresses of this era.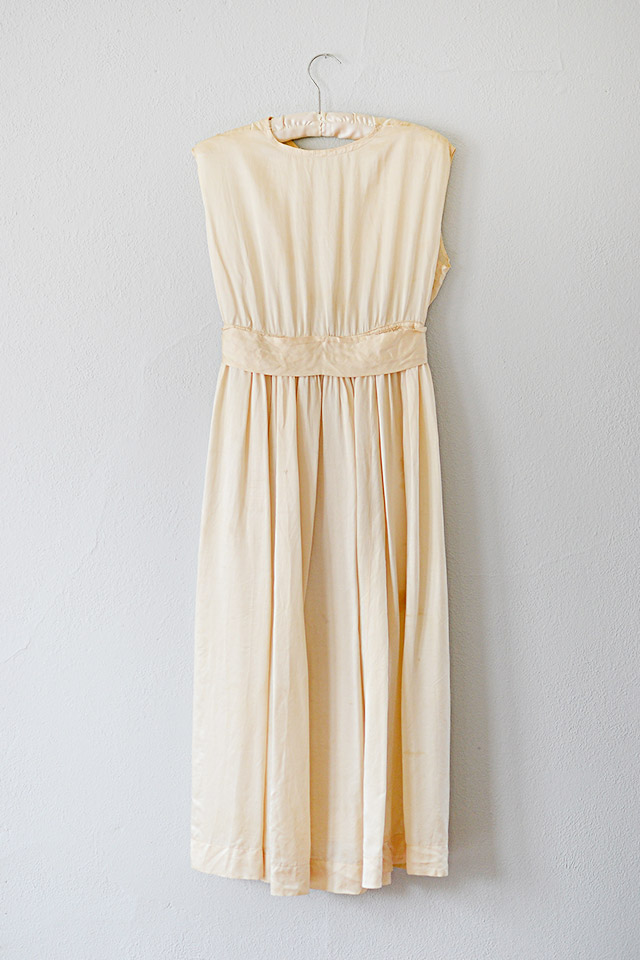 The sash encircles the waist all the way around, helping to emphasize shape.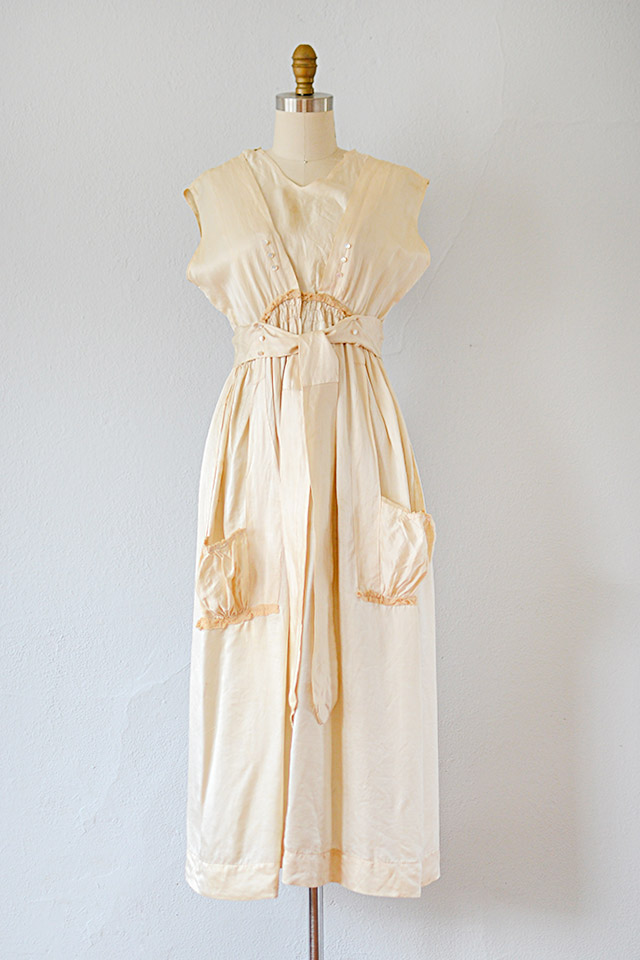 Images courtesy of Adored Vintage, purveyor of fine vintage fashion. Shop Adored Vintage online.
Join the Conversation
Sign in or become a Seamwork member to comment on this article.