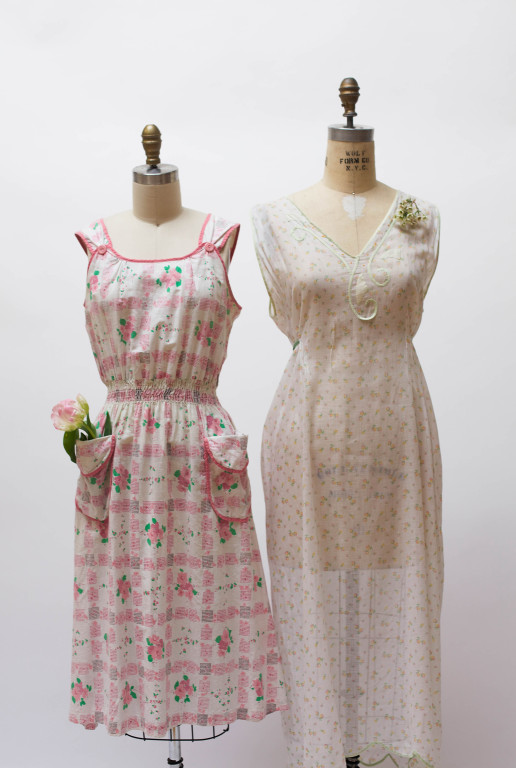 While looking at dresses like these, one can't help but imagine the women who made and wore them. The lovingly stitched details speak of both hard times and creative ingenuity. Constructed from repurposed materials, adorned with pretty details, and restitched as they aged, these two garments represent a truly frugal style.
For many rural women in the 1920s and 1930s, a store-bought dress was a luxury; most clothing was made at home. Flour and feed sacks provided dressmaking material for many of these women and their families. Soon, manufacturers caught on and began intentionally courting home sewers by developing bright colors and cheery patterns, using the design of the sack as a selling point to entice female consumers. This trend continued into the 1940s and beyond.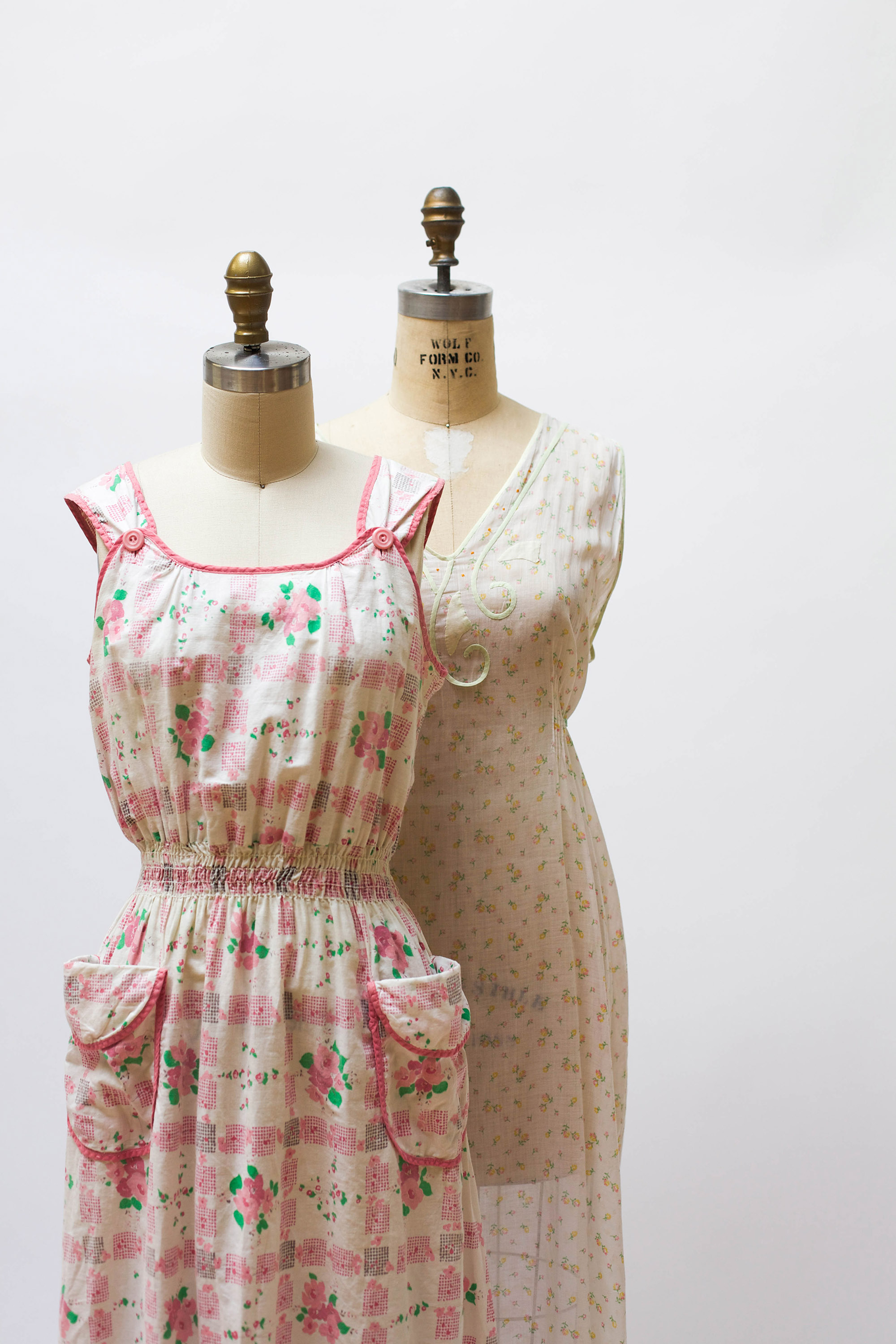 Feed sacks were used to make practical clothing and household goods, and floral patterns were particularly popular for house dresses and nightgowns. The left dress is an example of a garment to be worn around the home, while the right dress was most likely worn to bed.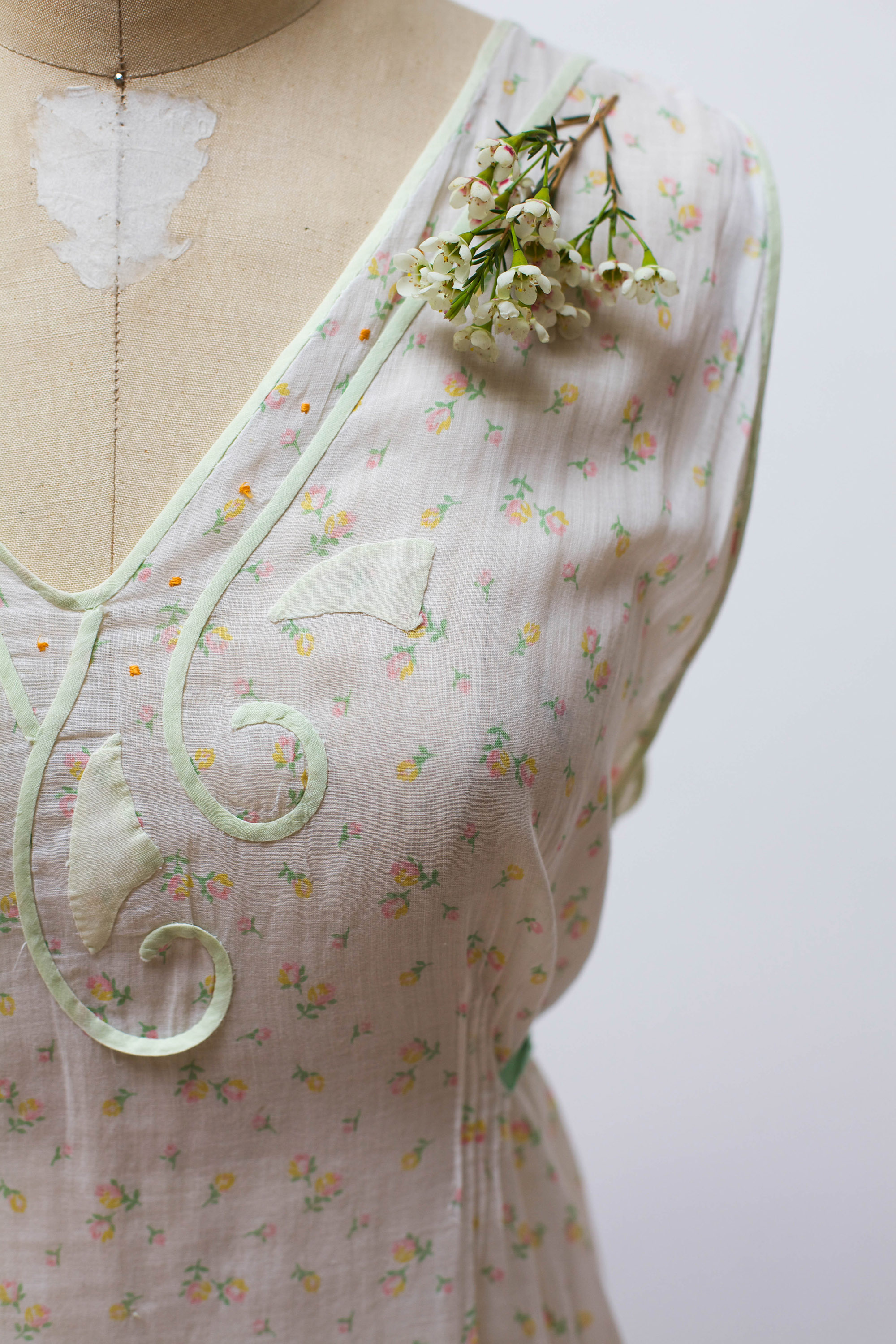 Bias tape made from another fabric was used to finish the edges and create feminine swirls. Like the rest of the gown, these details were stitched by hand. Small patches of fabric were added later to cover worn areas, demonstrating the "make do and mend" attitude of the era.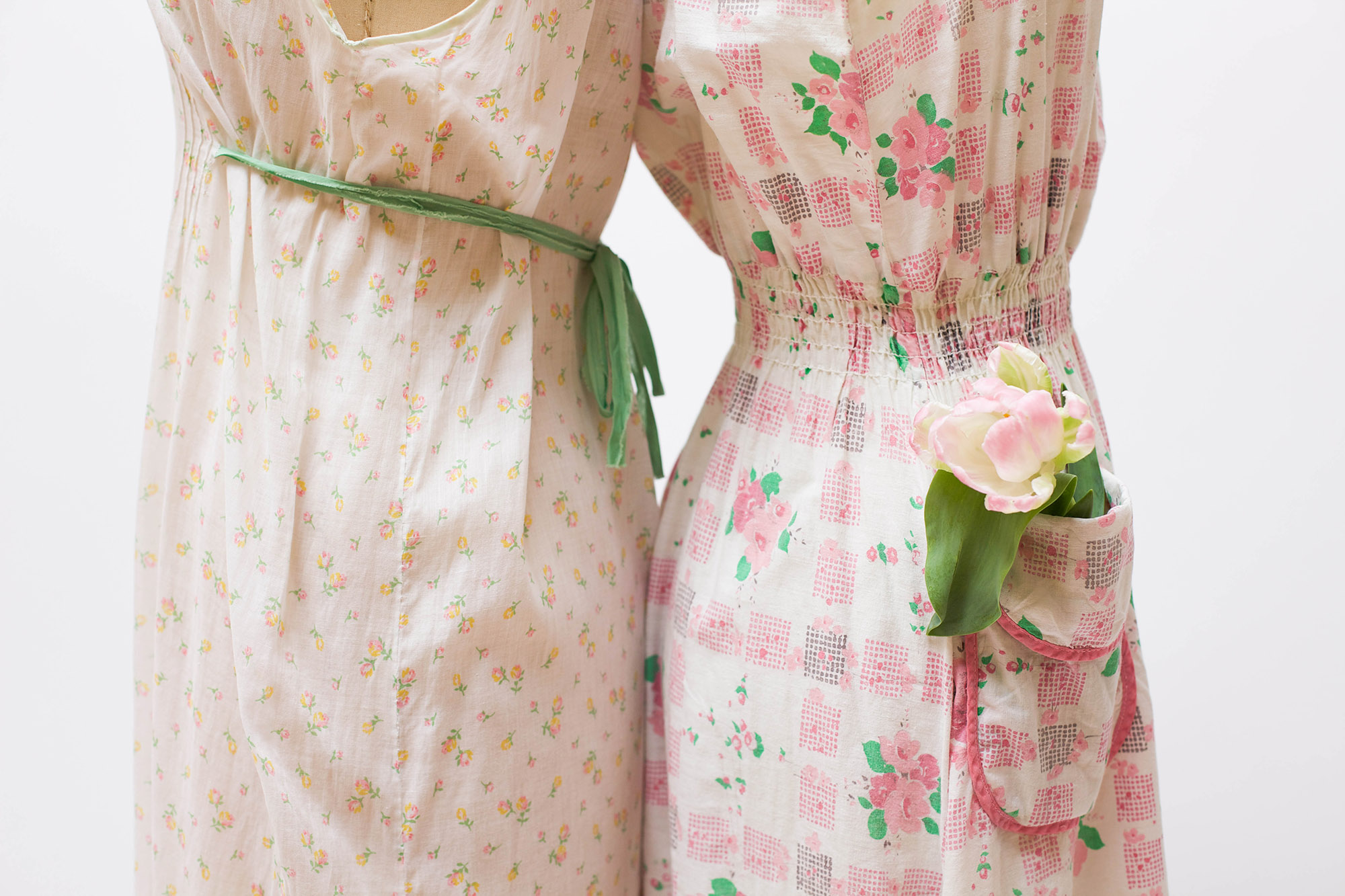 Bias tape was also used to form ties at the waist, which were sewn in place with a few stitches. The tape is unfinished and badly frayed. These ties, along with four pintucks at each side, provide some waist shaping to an otherwise shapeless gown.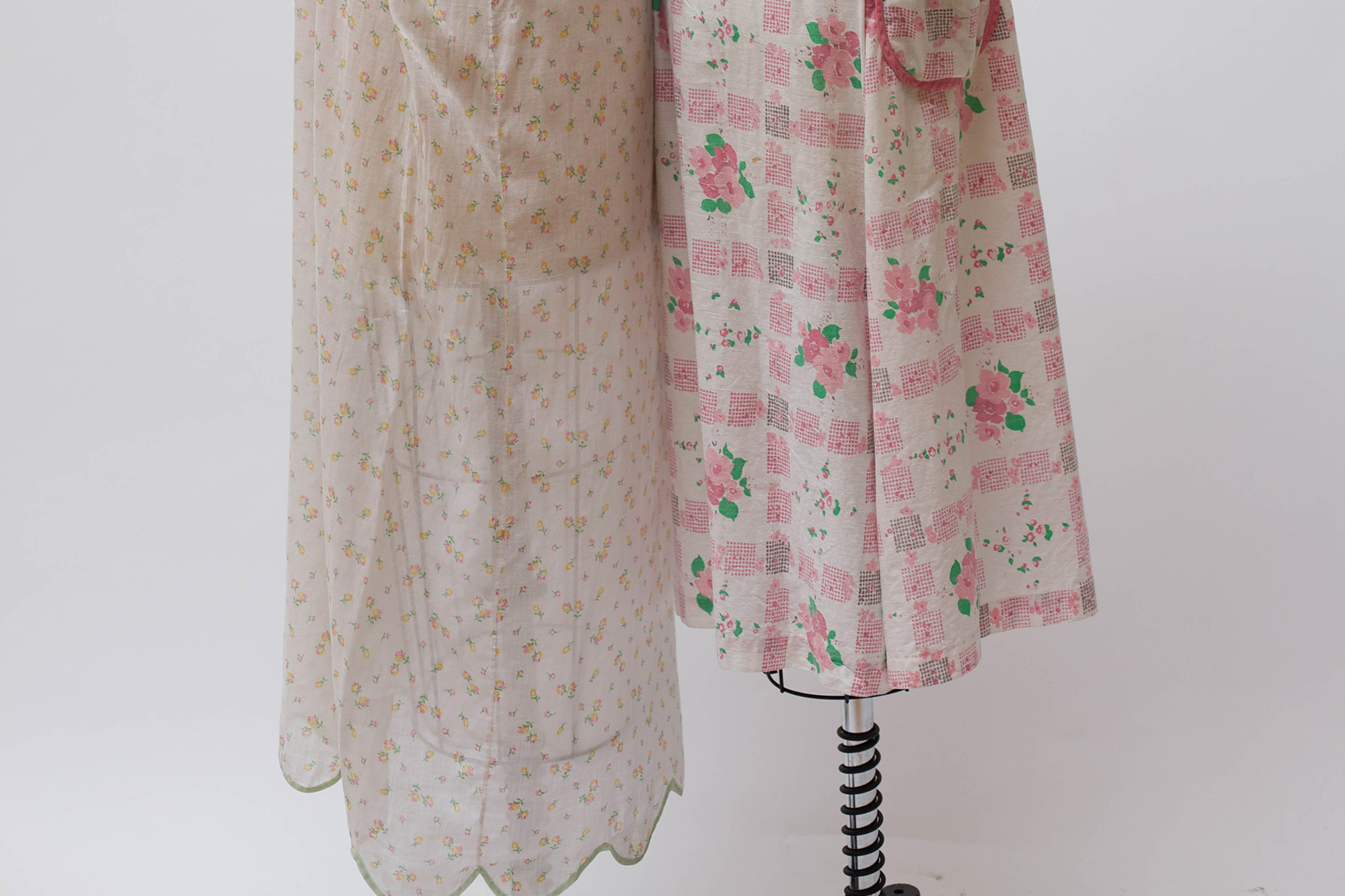 The hem of this gown is also finished with bias tape, this time in a scalloped pattern. These details helped the sewer personalize an otherwise very simple look.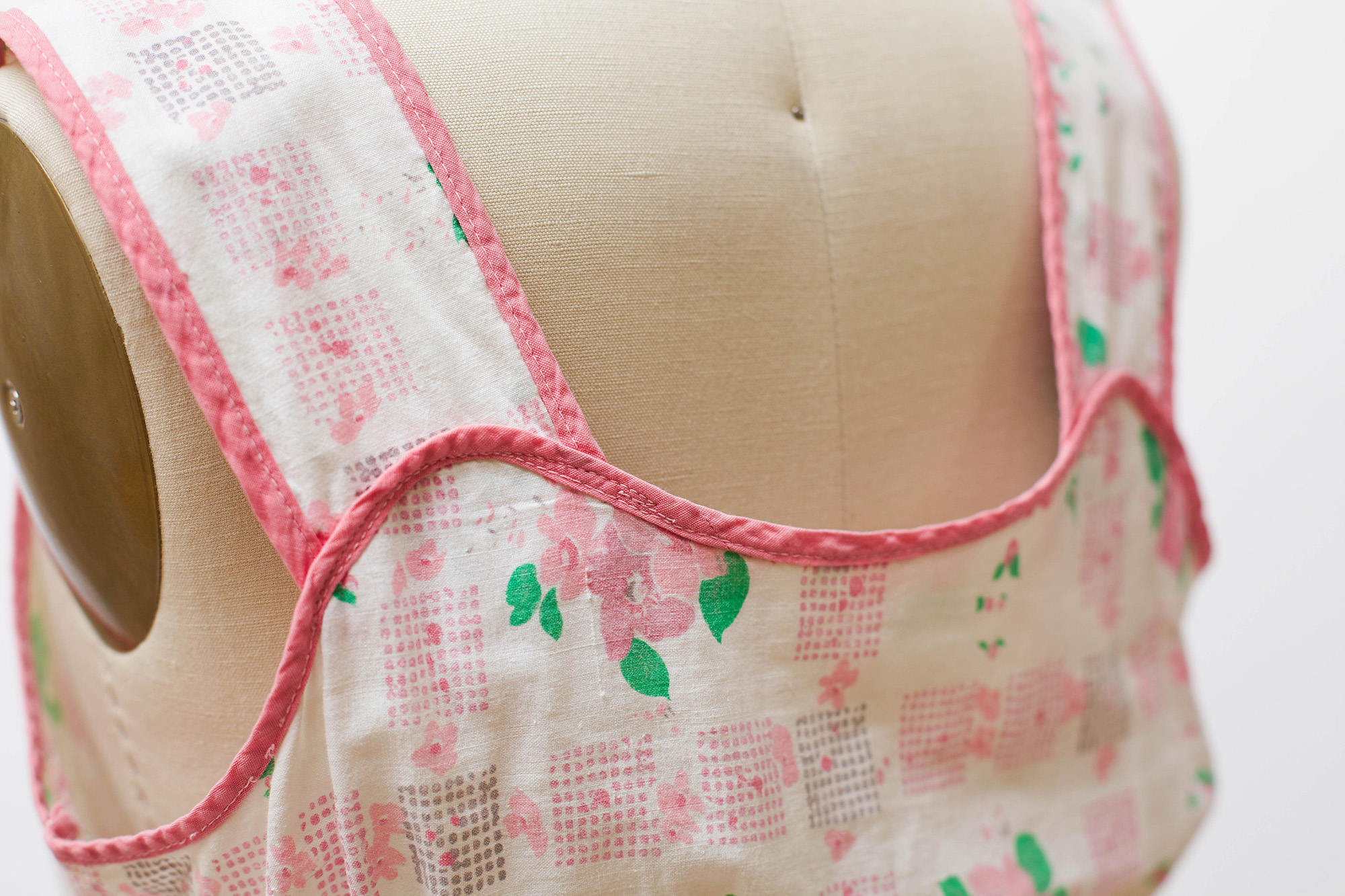 A close look at this stitching reveals both a loving attention to detail and charming mistakes. Several rows of somewhat messy stitching anchor the straps to the dress. This dress, unlike the other shown, was created with the aid of a home sewing machine.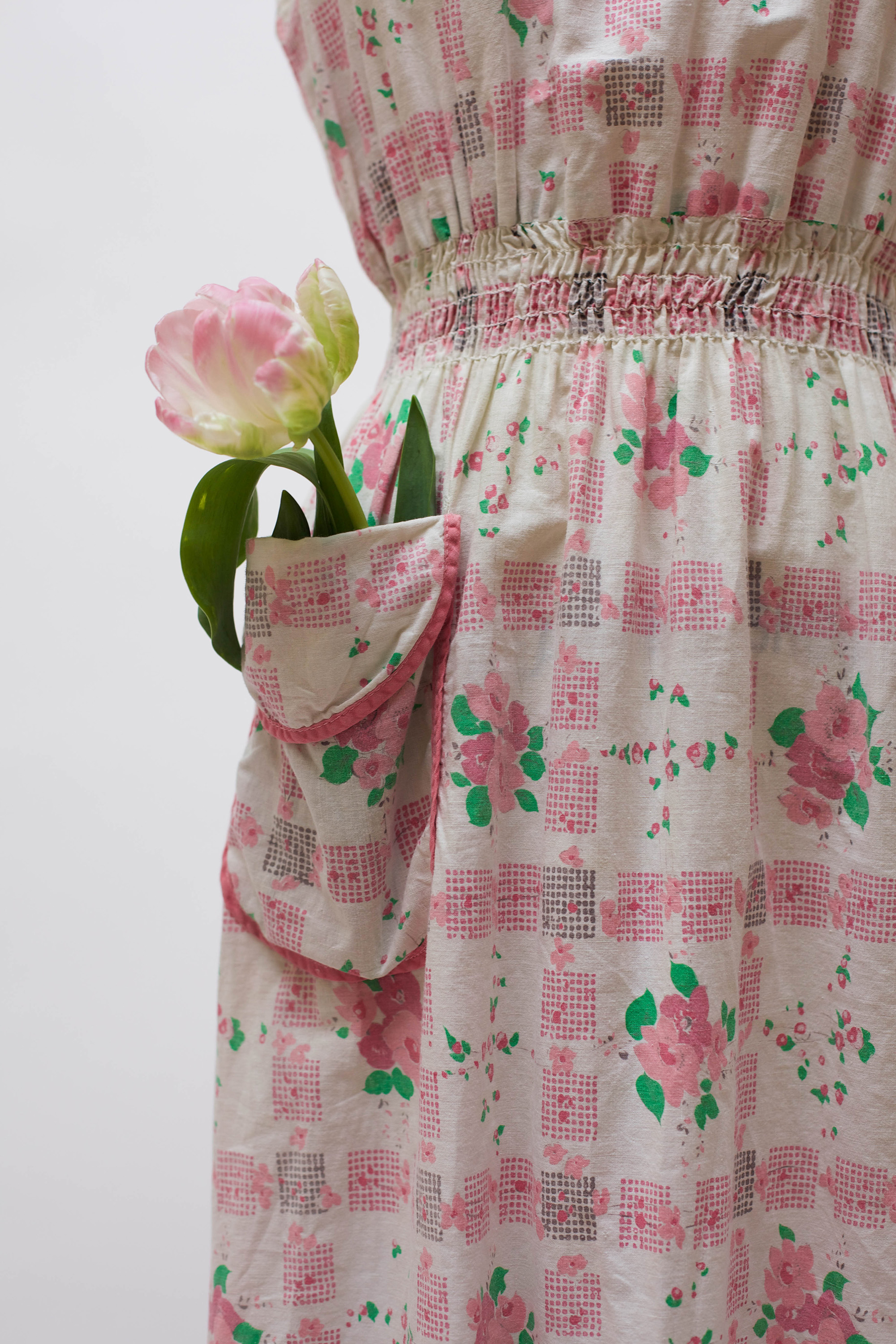 Large pockets are a common feature on housedresses. Patch pockets like these can be made from feed sack scraps left over after cutting the dress, making use of as much fabric as possible.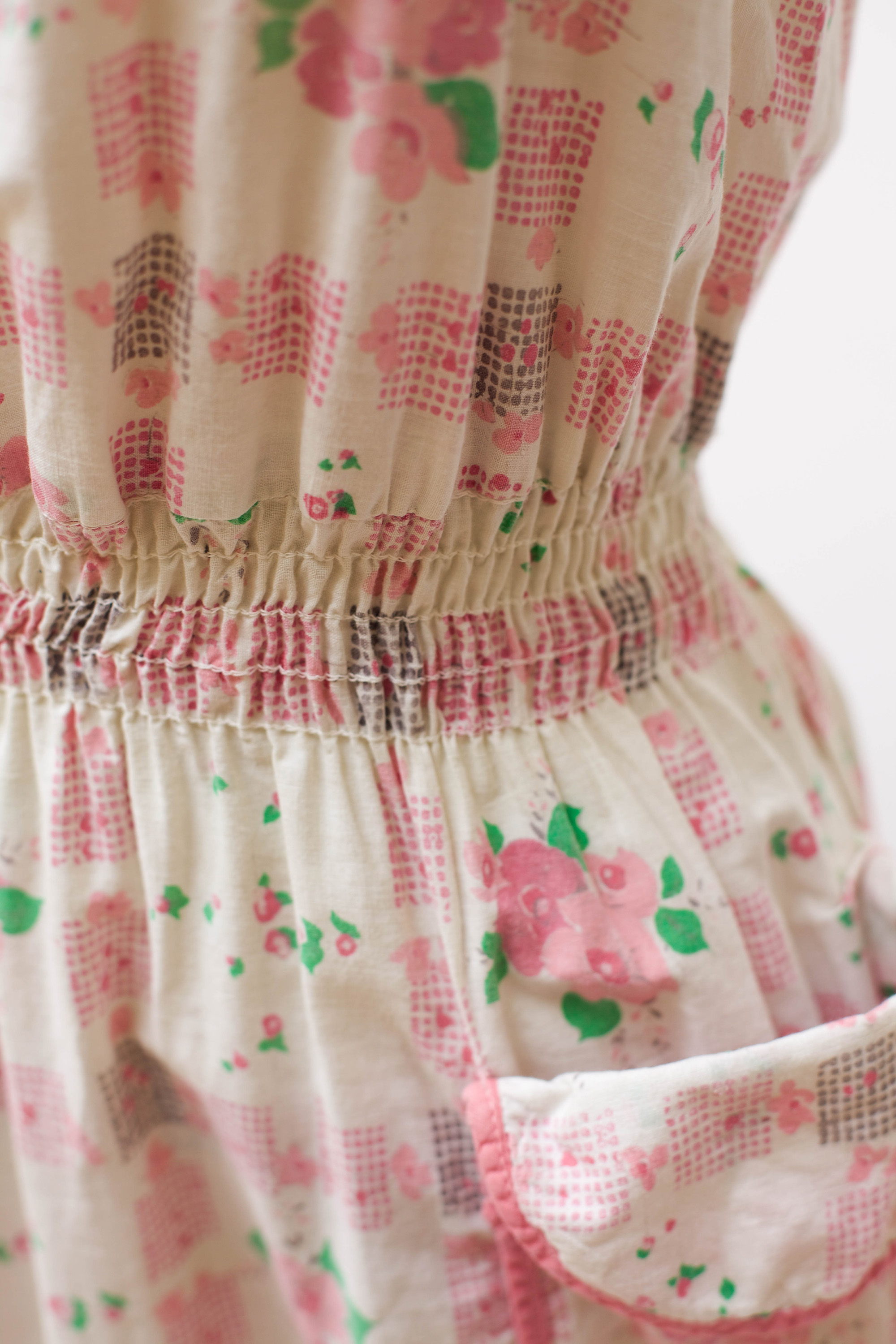 The waist of the dress is shirred to give definition. A chain stitch maintains the elasticity of the waist. The loops of the chain stitch allow the stitch to stretch much more than a straight stitch would, which prevents thread breakage as the garment goes over the shoulders or hips.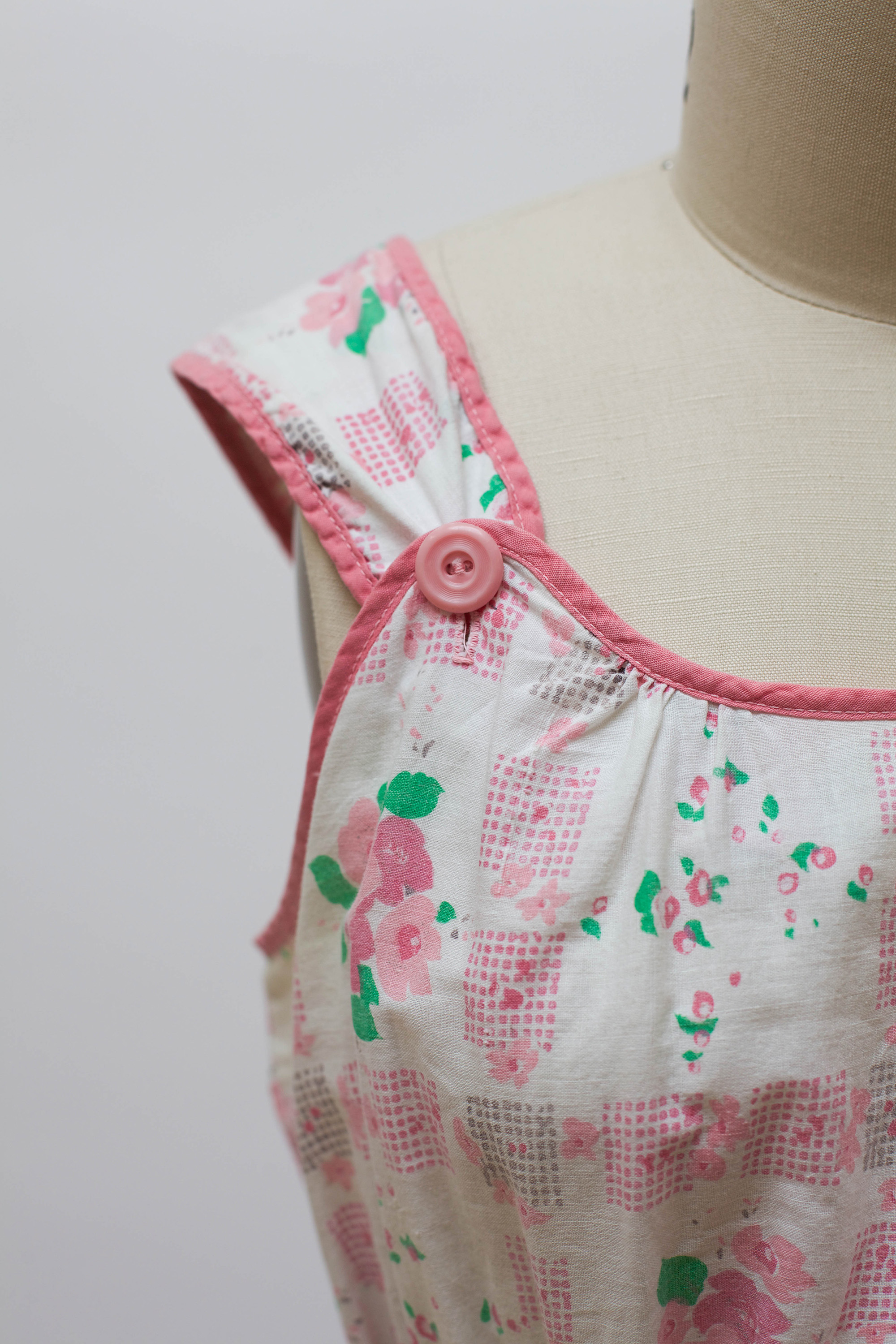 Buttons at the front of the dress fasten the straps, making this dress easy to get in and out of. This may have been designed with breastfeeding in mind, as the comfortably gathered waist and accessible closure would make it useful for a new mother nursing an infant.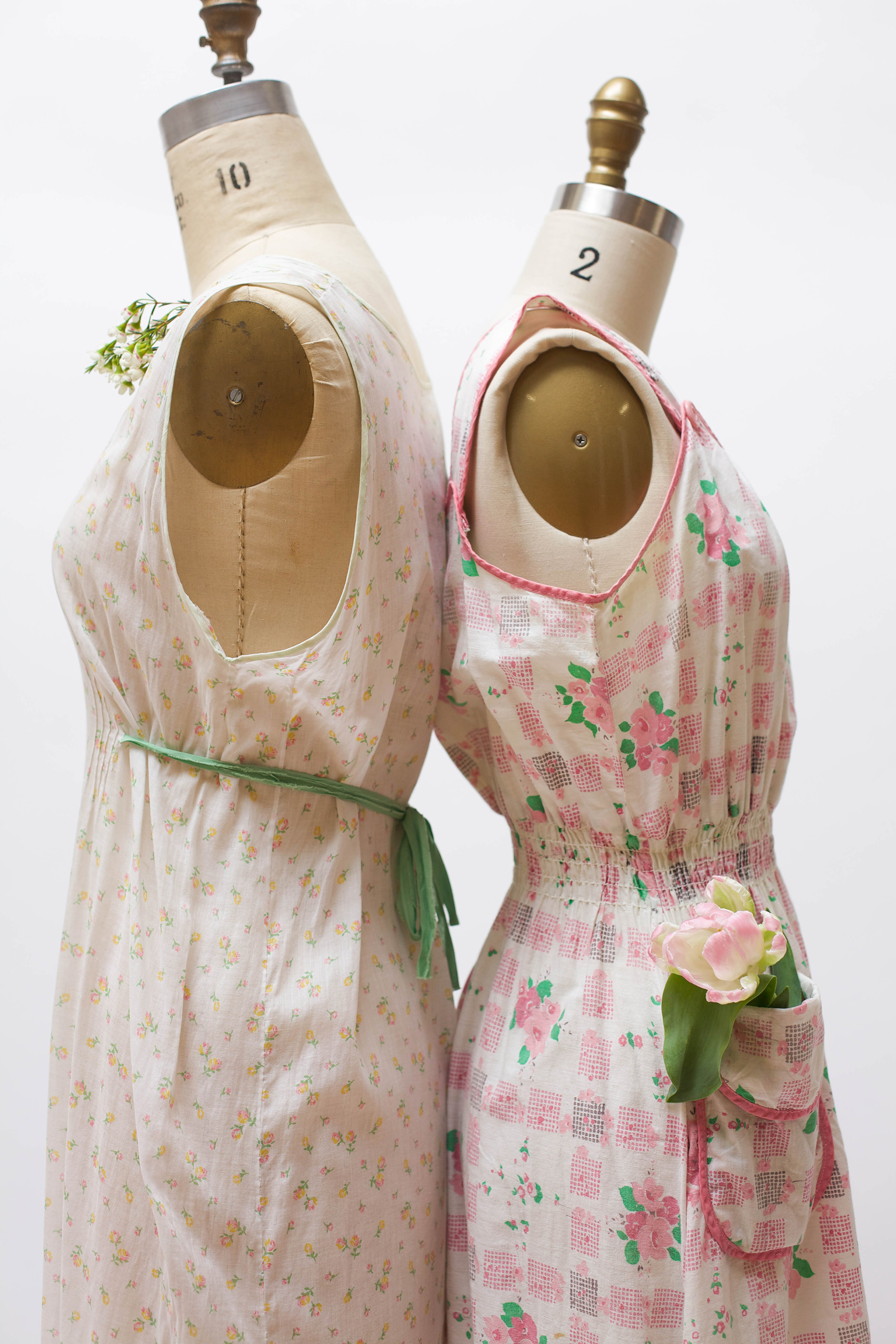 Join the Conversation
Sign in or become a Seamwork member to comment on this article.