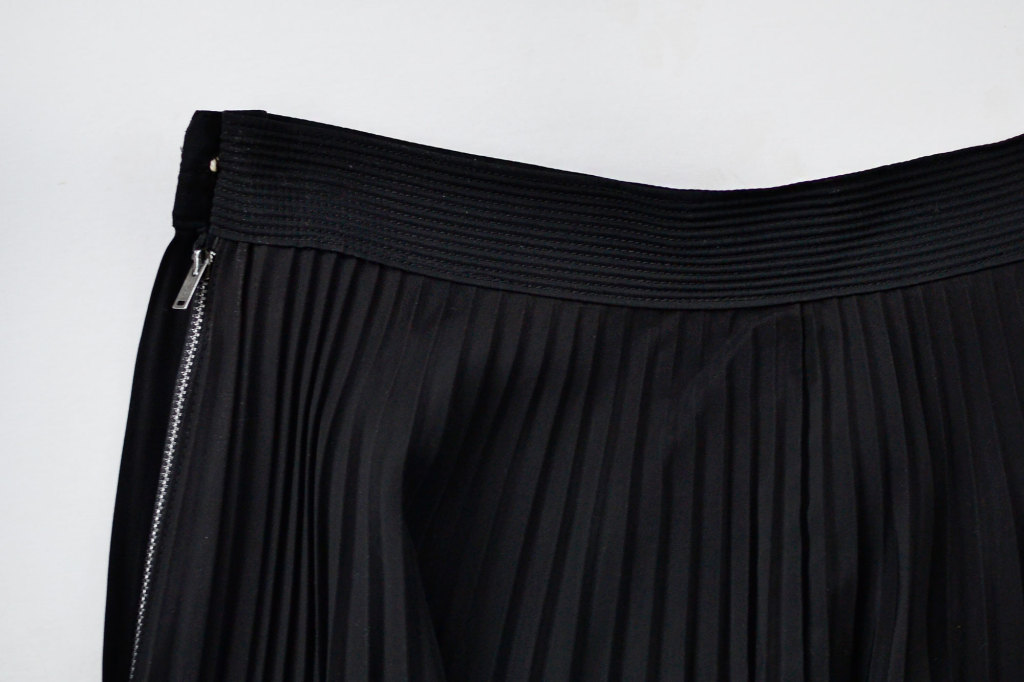 One of the most fascinating aspects of vintage clothing is the actual stitching. In the days before today's widely used and specialized factory machinery, stitched details such as these added beautiful flourishes or reinforced the construction of the garment, adding to its durability. The greater prevalence of handmade clothing also meant that hand sewn details were far more common.
This month, we look at several pieces from the early twentieth century to see how stitching was used to add detail to overall simple styles. Each of these pieces is basic in shape, color, and texture, but uses stitched details such as topstitching, tucks, and embroidery to create visual interest.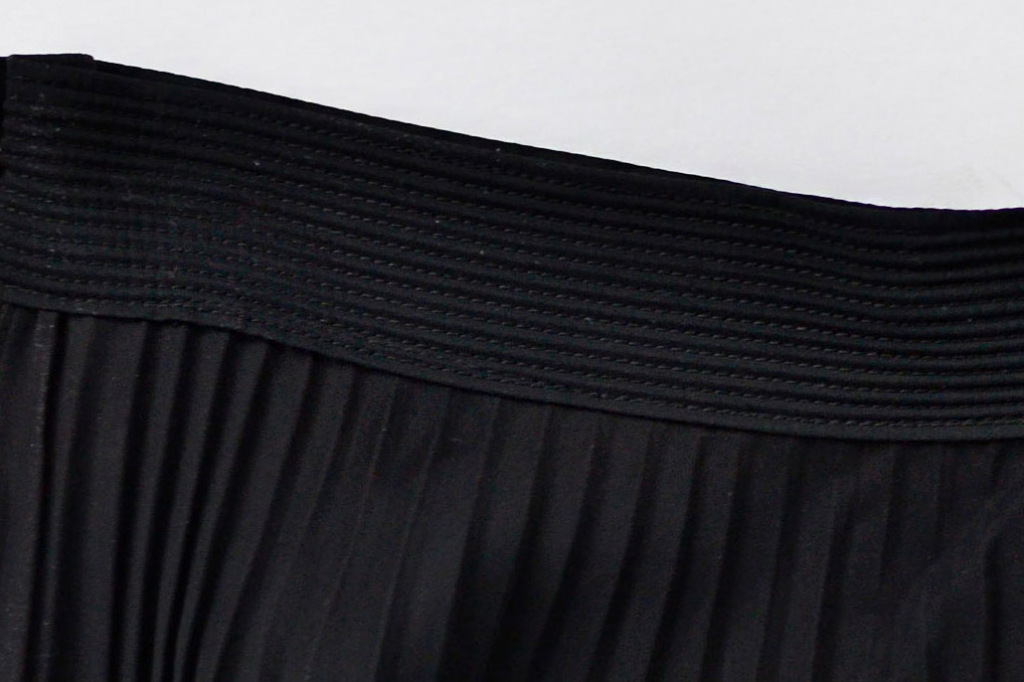 On this pleated wool skirt, the waistband is reinforced with several parallel rows of pintucks. These stitches give the band a ribbed appearance and make it stiff and structured.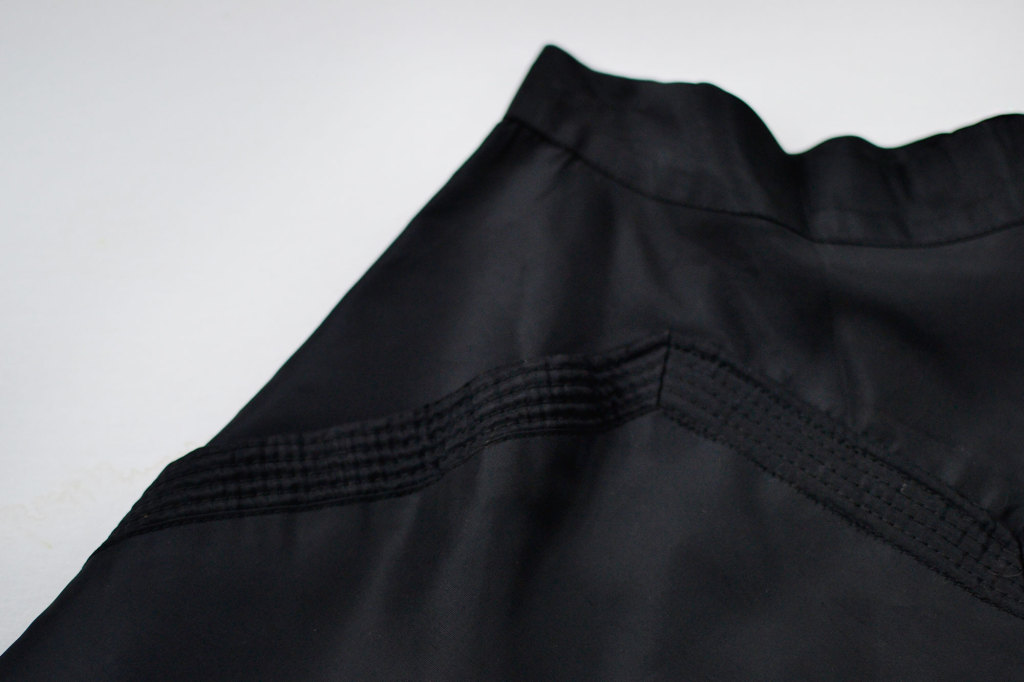 The pocket on this black silk skirt from the 1950s is made from a separate panel sewn to the front. The edge of the panel is stiffened with horsehair on the back, and five rows of topstitching. The result is a highly structured pocket that stands away from the body.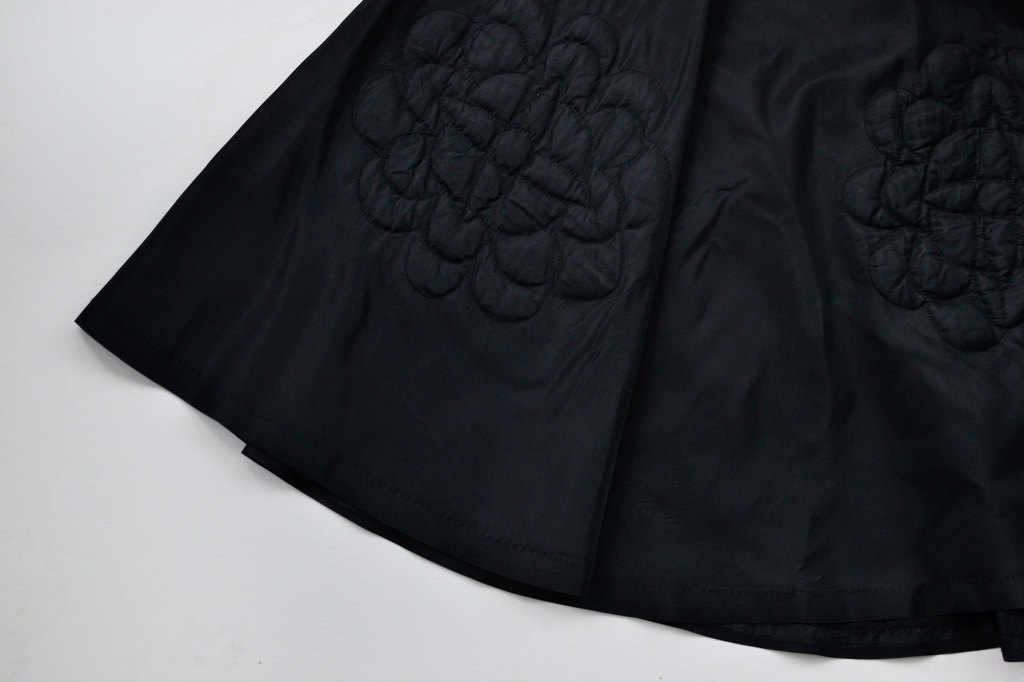 The puffy, flower-like motifs on this skirt are created with a technique known as trapunto. With this method derived from quilting, padding is added to the back of a design to create a raised surface texture.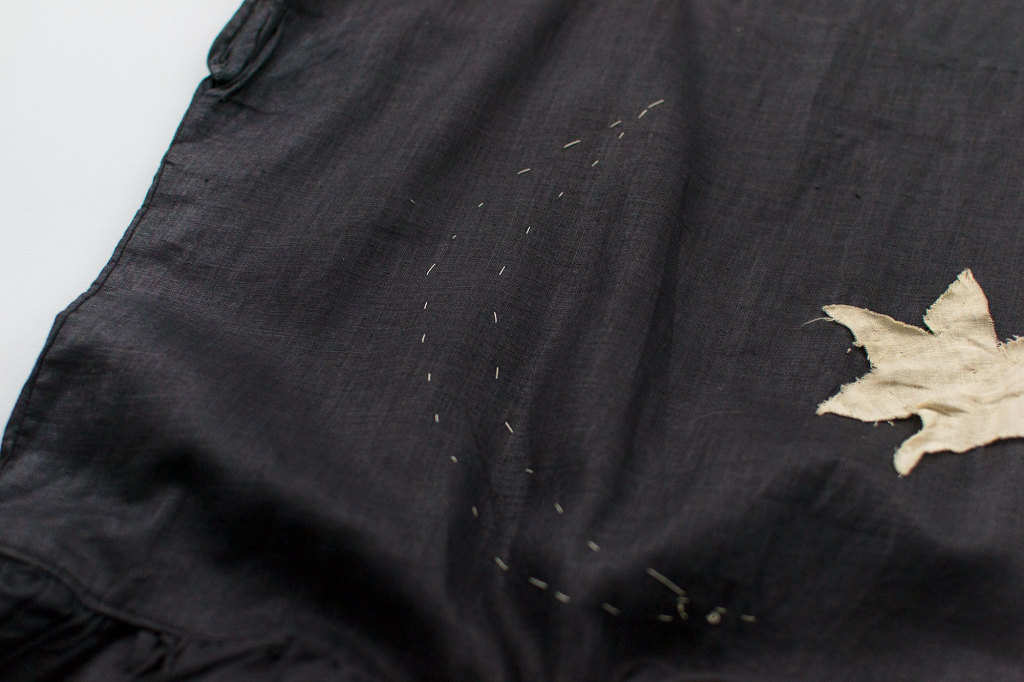 This rustic handmade skirt has both simple raw-edged appliqués and extremely simple shapes such as this crescent moon formed with rough running stitches.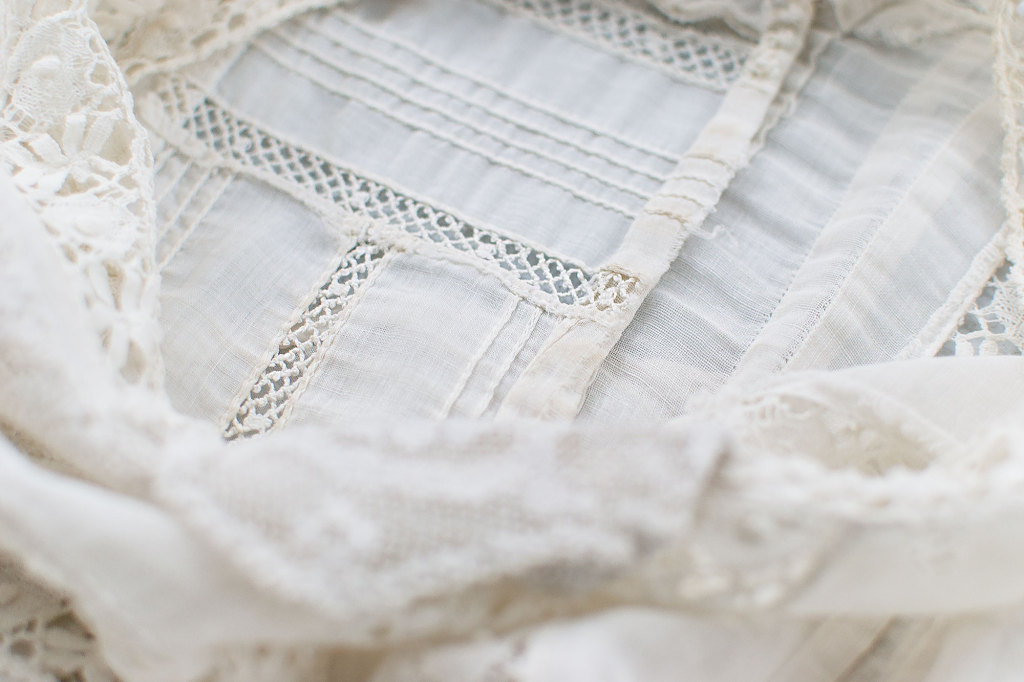 This gorgeously detailed blouse from the early twentieth century has rows of pintucks alternated with insertions of lattice lace.
Images courtesy of Adored Vintage, purveyor of fine vintage fashion. Shop Adored Vintage online.