When Cynthia Mann couldn't find organic fabric to sell in her fabric shop, she knew there was only one option: She'd provide the organic fabric for everyone else! Not only that, she'd supply organic fabric with modern, whimsical designs.
Birch Organic Fabrics started out as Fabricworm, an online shop operating out of a small brick and mortar shop in Paso Robles, California. Fabricworm is now an invaluable online fabric retailer, and we all benefit from their "self-admitted obsession of modern, organic, and Japanese fabrics." They've even identified a fabricworm as a noun, defined as "a person devoted to fabric."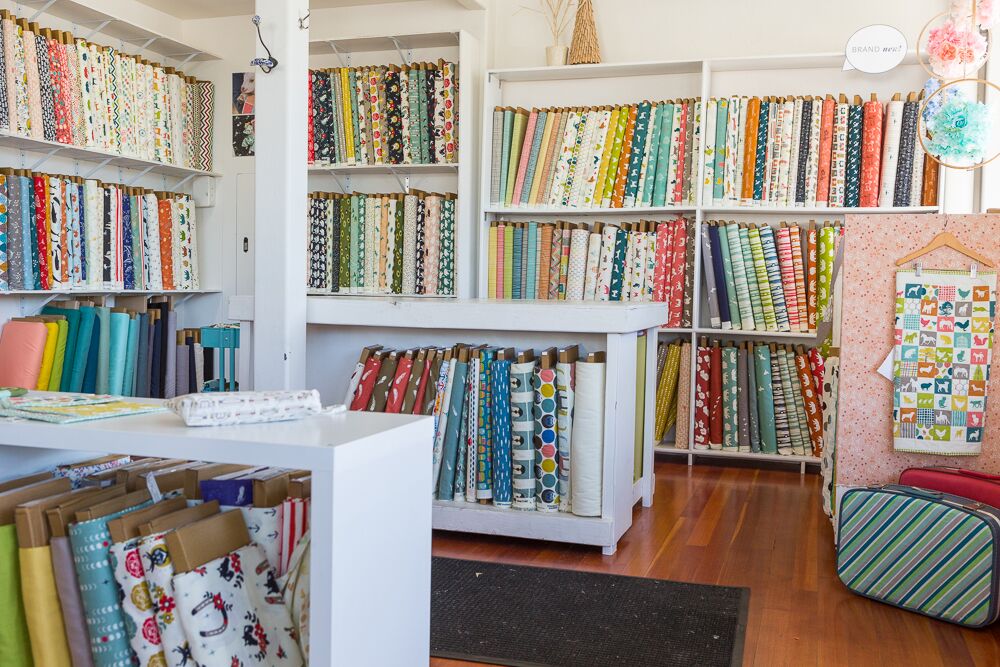 After Cynthia sourced organic cotton and low-impact dyes, she opened Birch Organic Fabrics in 2009. Now it's home to a close-knit, talented team whose bold prints can be spotted from across a room. From their adaptations of Charley Harper's art to their super-soft double gauze and yarn-dyed chambray, Birch has found the secret to uniting quilters and garment sewists alike.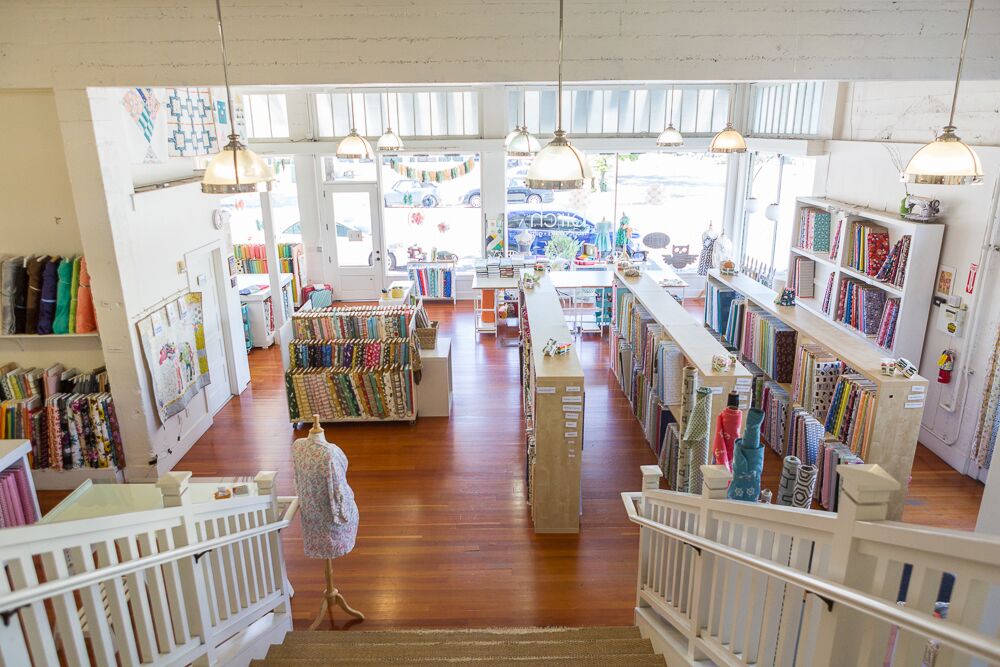 We used Birch's organic knit and a yarn-dyed chambray for two Seamwork samples this month, so we sat down with Arleen—Designer and Director of Sales—to chat about organic fabric.
---
Your fabrics are 100% organic and printed with low-impact dye. Why is this so important for the sewing and crafting community?
Cotton crops account for a huge portion of agriculture worldwide. Traditional cotton is accountable for almost 25% of all chemical pesticides used in agriculture, which means a LOT of chemicals are seeping into our earth! Buying organic fabric doesn't just mean that the cotton is grown without pesticides, it also means that all other aspects such as the dye and finishing process, packaging, working conditions, and the like are all evaluated. We want to give the sewing and craft community an alternative that not only will stand the test of time, but not lack on design and color. Just because it is organic, doesn't mean it can't also be fun! 
Can you share a few of your favorite fabrics in your shop right now?
If I can't say all of them and had to choose, I would go with: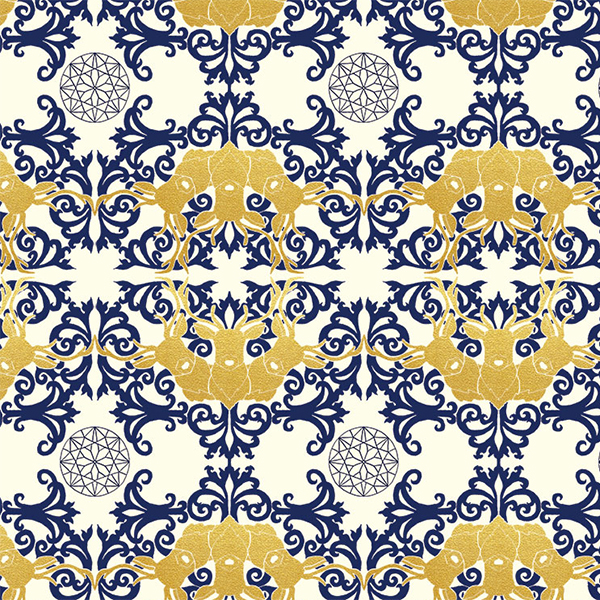 I recently sewed a formal men's button-down shirt for Quilt Market with this print. It turned out equally elegant, with a little funky Versace vibe.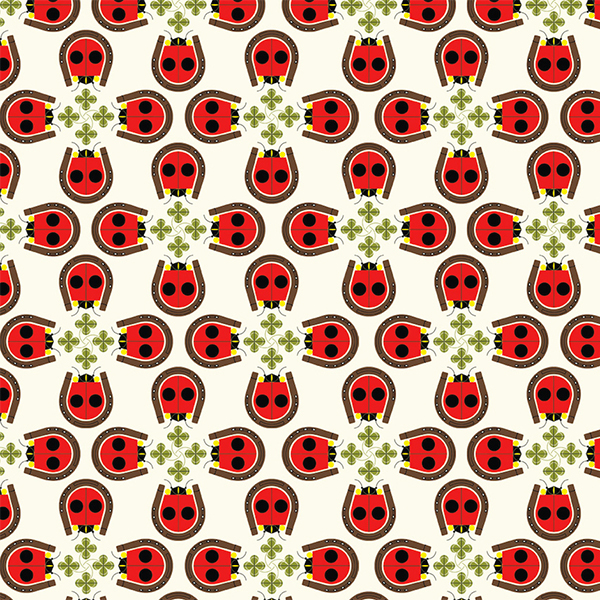 I really feel like this can bring its wearer luck!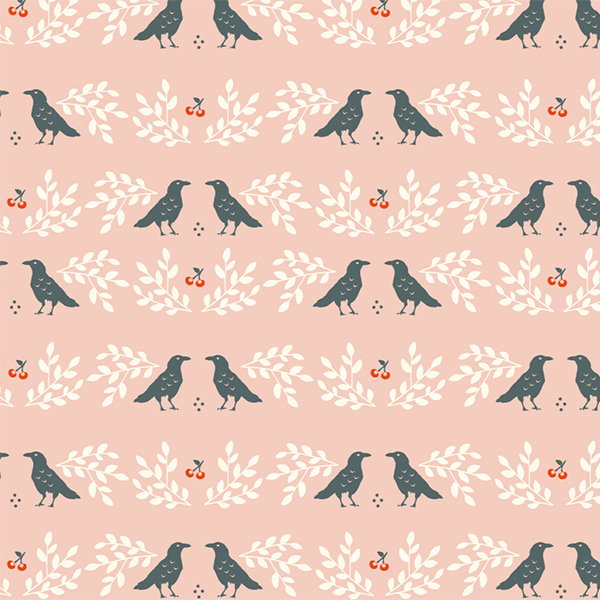 Admittedly not a "pink" girl, I've started to sing a new tune in recent years. Is anyone else as obsessed with this blush pink hue? I'm also really digging the Edgar Allan Poe goth vibe, which juxtaposes the sweet pink and cherries. 
You work with a great team of designers. What do you look for when planning upcoming designs, colors, and prints? What does that process look like?
We are so fortunate to work with some seriously talented folks. When creating new fabric collections, it is always different, case-by-case. Sometimes our designers will approach us with a new concept, and we work together to build on that concept to create a collection. Other times, it starts as an office conversation about a fabric we wish we had, and it sparks from there. When choosing new Charley Harper designs, it is a matter of sorting through his large library of work and creating a concept based on what we can dig up. We love having a great variety of styles to choose from so that it doesn't all start to look the same.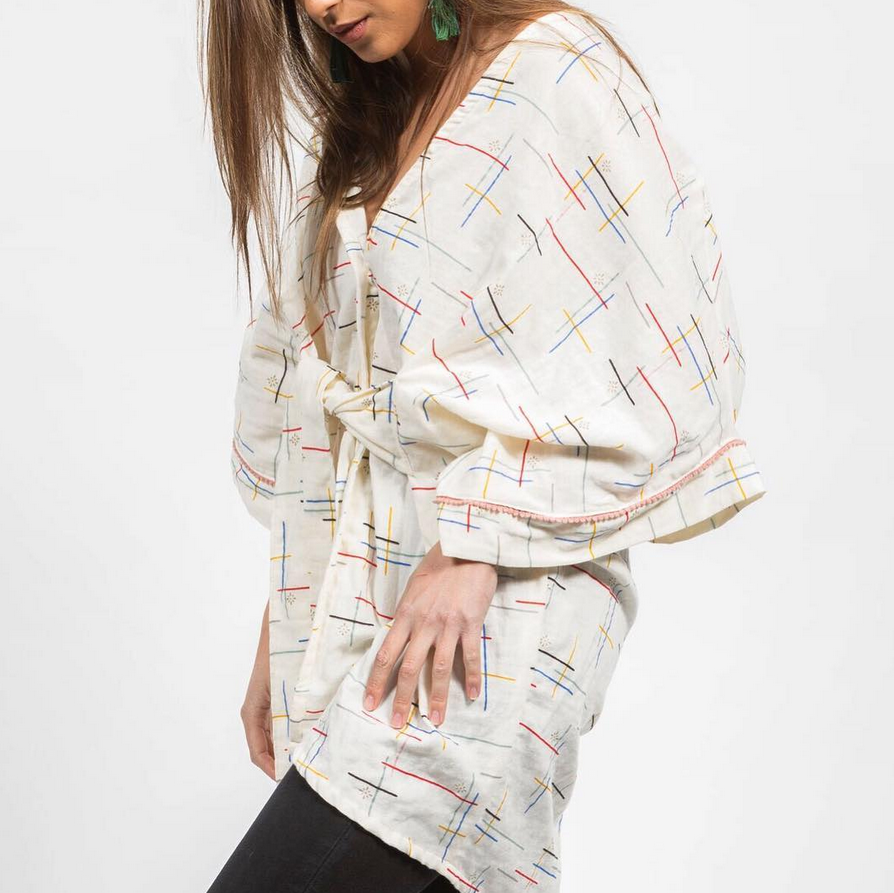 Your team is always sewing! What's the best thing about being part of the Birch Fabrics team?
When you are constantly surrounded by gorgeous fabrics, I feel like "what would I make out of this?" is always at the forefront of my mind. Working with a creative staff only adds to that question, and we can really riff off of each other. Everyone has a very different style and taste, and everyone adds to the color of our business. We are always learning and growing, and to me, the best part is that there are no limits.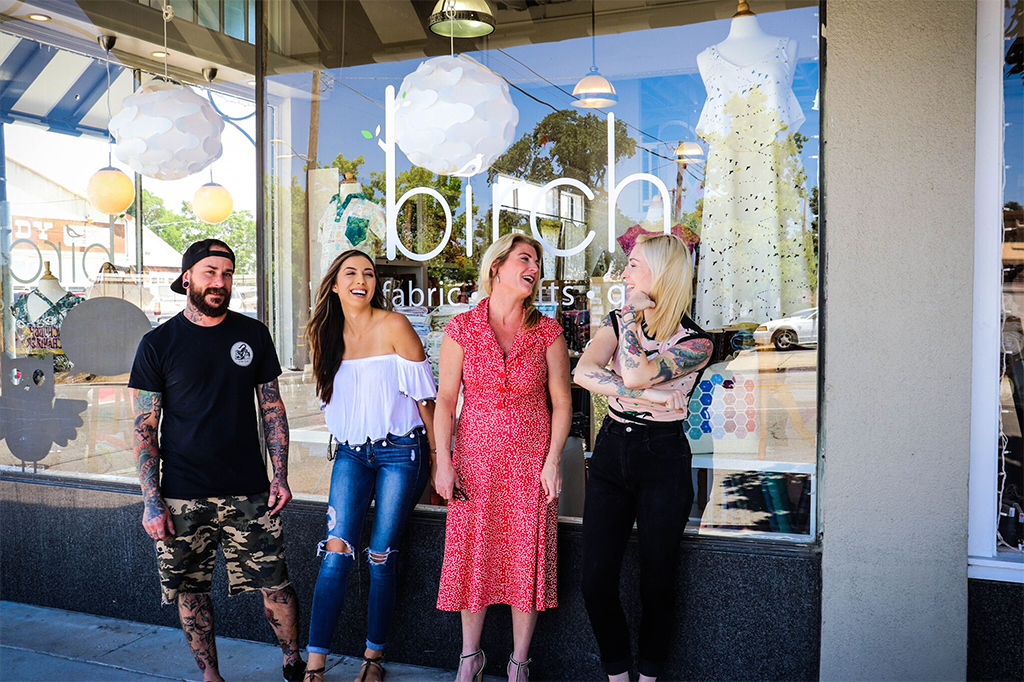 Do you have a sewing tip to share?
Two of my very favorite sewing essentials that I could not live without, are a double needle for hemming knits, and an invisible zipper foot. They will forever change your sewing game. As for fabric shopping, always go with your gut and have a plan! I like to keep a list of fabric requirements I need for my patterns on queue tucked into my wallet, you know, just in case!
---
Remember, if you have a Premium Seamwork membership, you get fabric discounts! Check out the Member Deals page for your exclusive discount code.
Join the Conversation
Sign in or become a Seamwork member to comment on this article.