Block Paper Scissors is a monthly column that teaches pattern hacks. These hacks help you give your Seamwork patterns a custom spin—all you need is paper, a ruler, and a pencil!
This month we walk you through two different pattern hacks for the Kimmy dress. Learn how to create a scoop neckline and a short and flared skirt.
Note: For best results, be sure to make any necessary fit adjustments before hacking your pattern.
You'll Need:



Paper


Pencil


Scissors


Tape


Clear ruler


French curve


Scoop Neck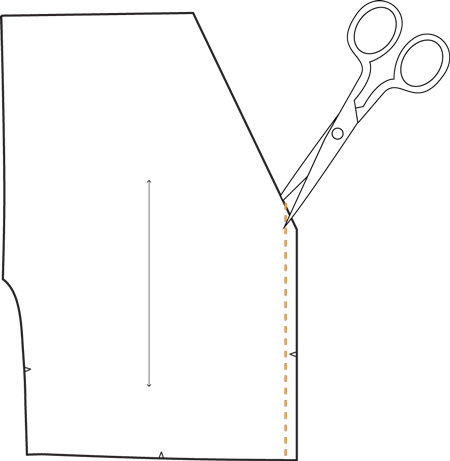 Step | 01

Remove the 5/8" seam allowance from the center front of the front bodice (A).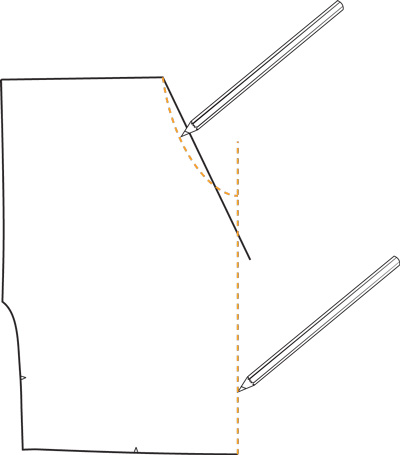 Step | 02

Trace the front bodice (A) onto a new piece of paper. Extend the center front line up by about 1/2- 1".
Step | 03

Draw a slight curve, blending from the shoulder seam to the new center front line.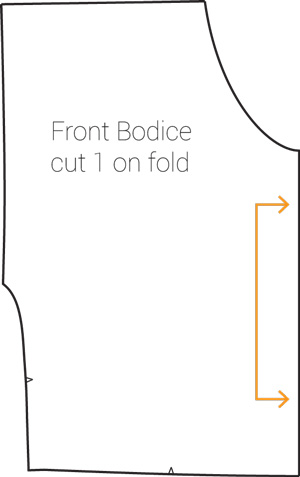 Step | 04

Cut out the new front bodice pattern piece, and label it "cut 1 on fold."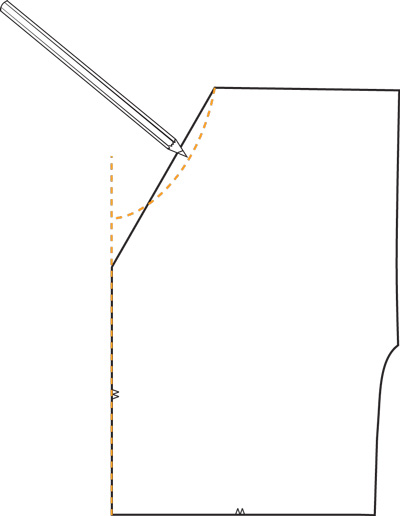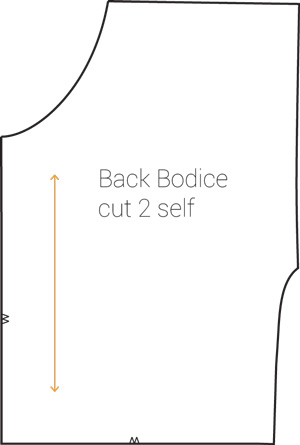 Step | 05

Repeat steps 1-4 on the back bodice (B), but label it "cut 2 self."
Short Flared Skirt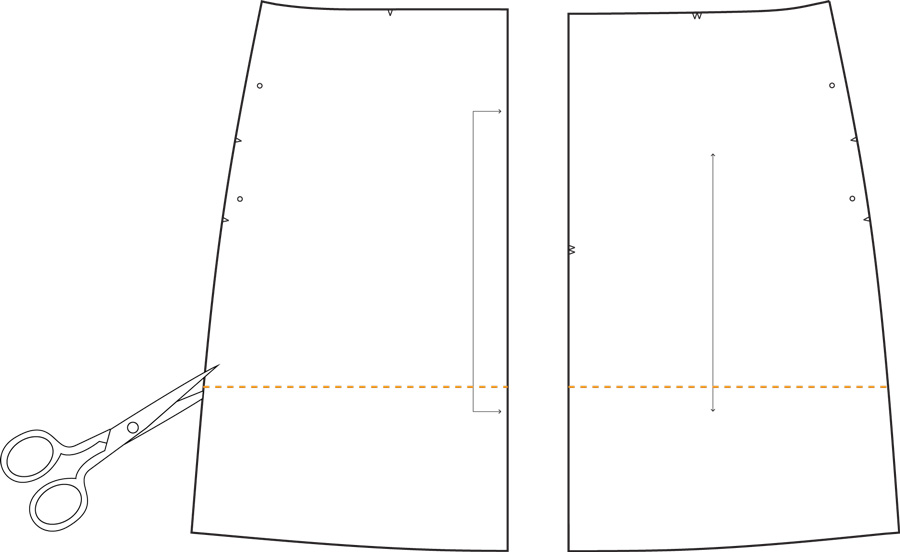 Step | 01

Cut along the lengthen/shorten lines of the front skirt (C) and back skirt (D) pieces.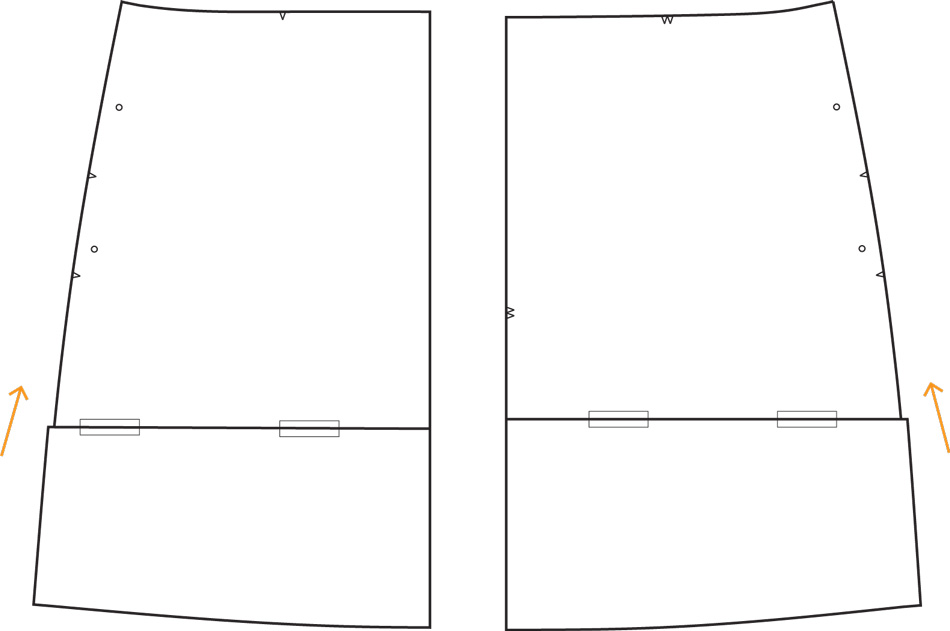 Step | 02

Determine how short you would like your skirt to be. Tape the bottom, cut portion of the skirt to the top portion of the skirt, at the desired length. The side seam edges will not match, but you will blend these lines in later steps.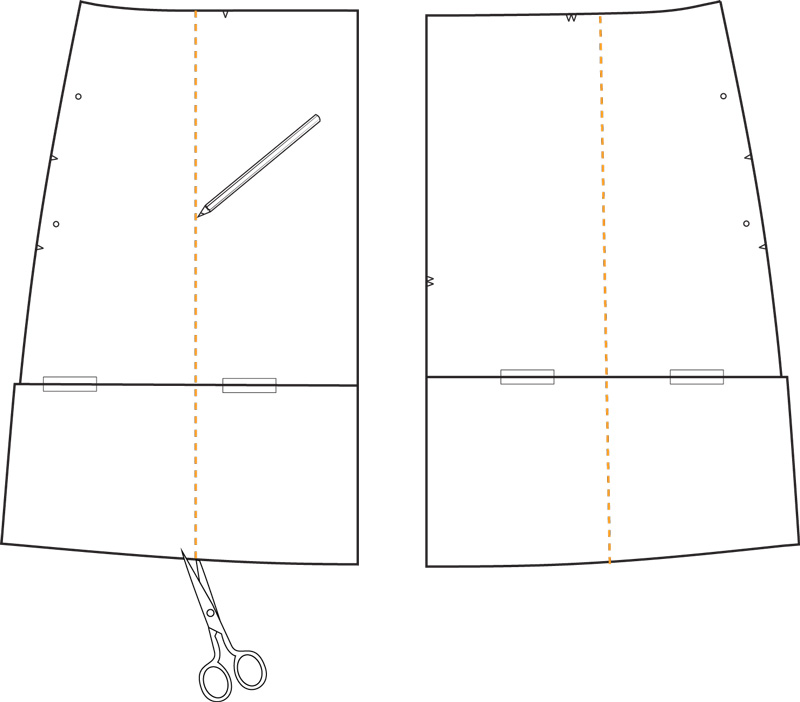 Step | 03

Draw a line down the middle of the front skirt (C) piece, parallel to the center front. Repeat on the back skirt (D) piece.
Step | 04

Using paper scissors, slash these lines from the hem to the waistline, leaving small paper hinges.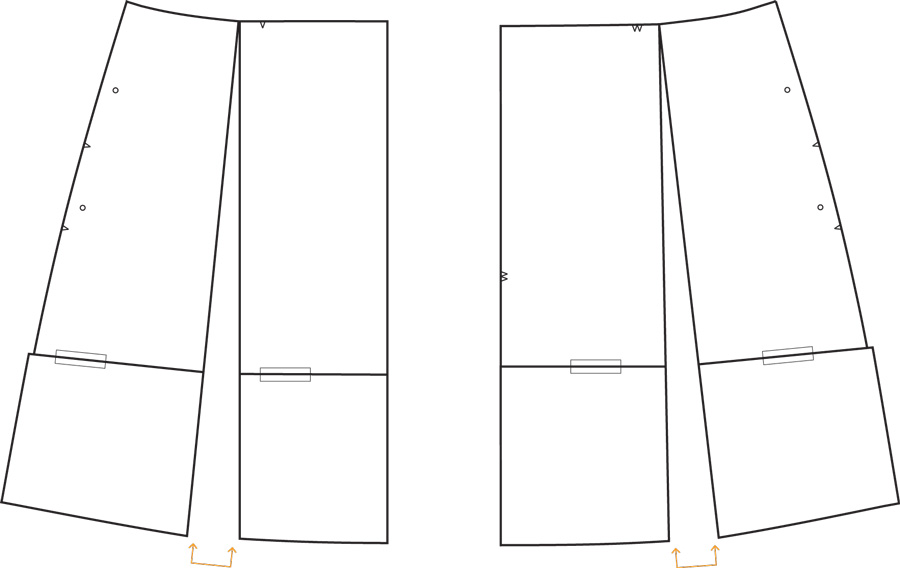 Step | 05

Spread the slash lines on the skirt pieces approximately 2-3", or more if desired, to flare the pattern pieces.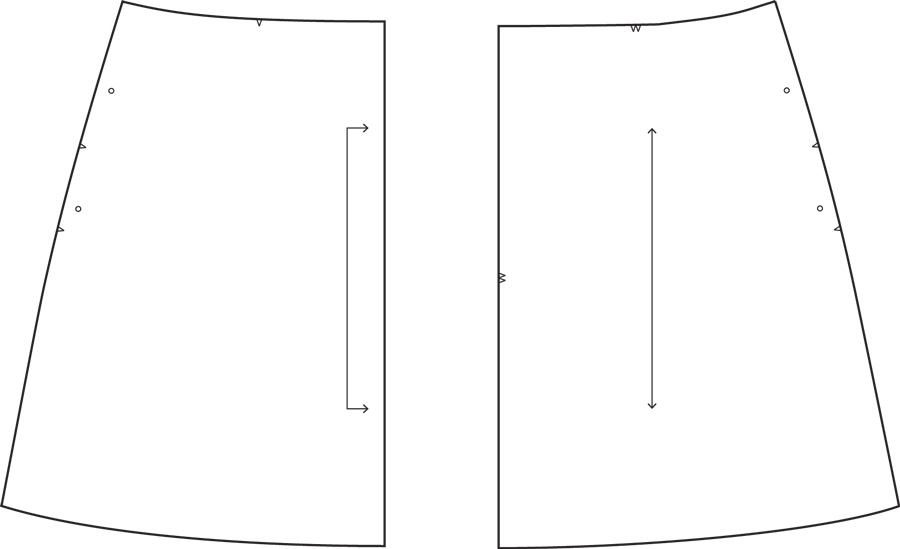 Step | 06

Trace new front and back skirt pattern pieces, using a hip curve to blend the side seams and hemline.
Join the Conversation
Sign in or become a Seamwork member to comment on this article.