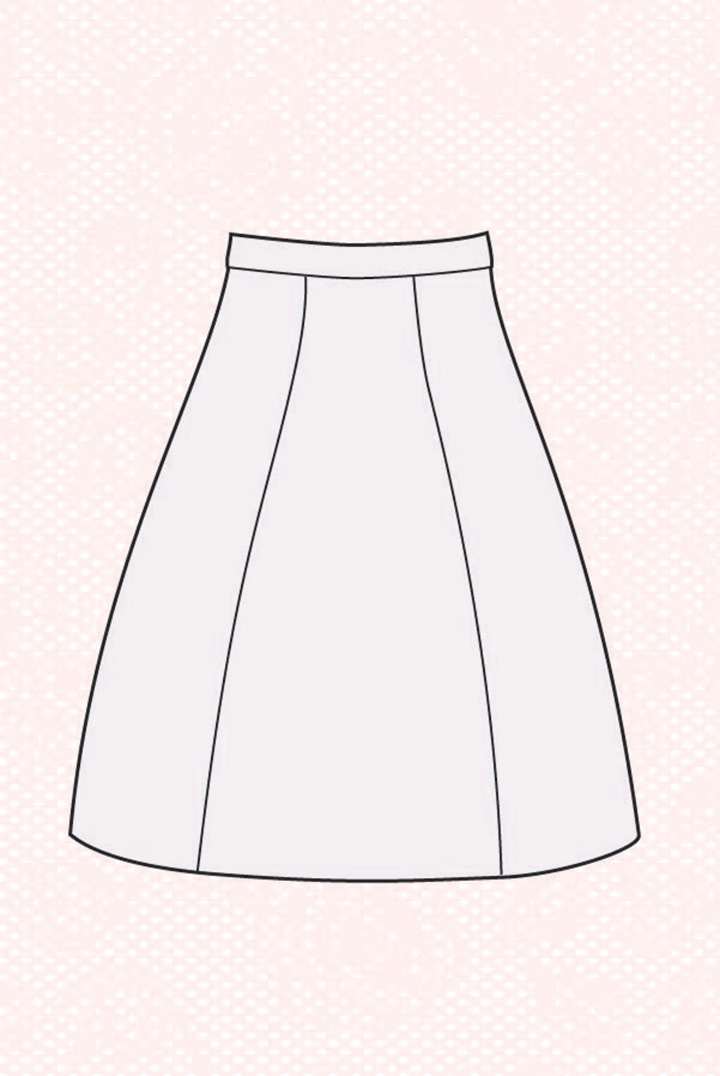 Block Paper Scissors is a patternmaking series featuring dart manipulation – no experience necessary to join in! Every month, we start with a basic bodice pattern (also called a "block" or a "sloper") with an underarm bust dart and a waist dart. We use that as a jumping off point to create a different bodice design each time.

This month, we are deviating a little bit and playing around with a classic skirt variation. You'll want to start with a standard straight skirt with darts. Make sure you do any and all fit adjustments before attempting any patternmaking modifications.
In this tutorial, we'll be creating a flared seven-gore skirt. This variation can be applied to a skirt or a dress, and is perfect for creating a fun color-blocked look.
How to: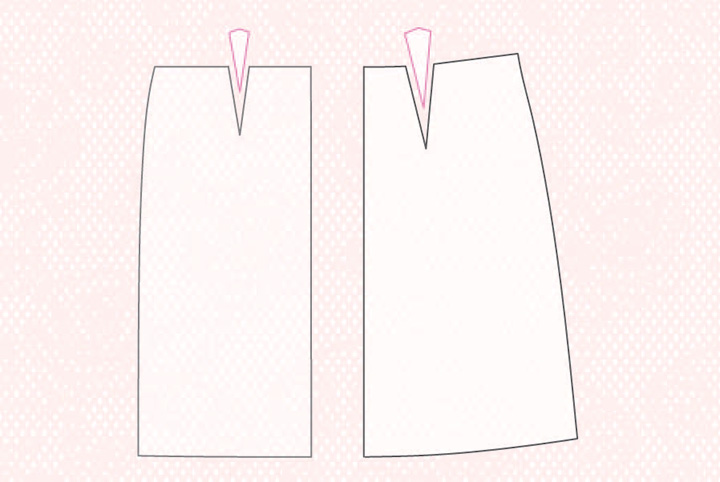 Step | 01


On the front skirt pattern piece, use paper shears to cut along the dart legs, removing both darts. Repeat on the back skirt.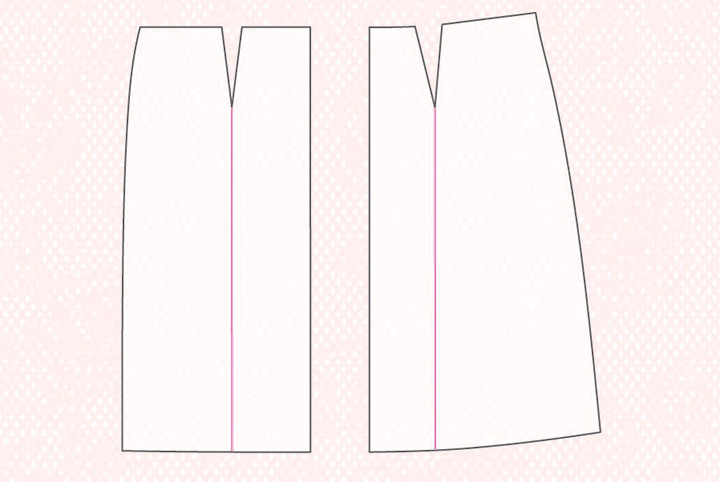 Step | 02


Draw a line from the dart apex to the hem of the skirt. This drawn line should be parallel to the grainline. Repeat on the back skirt.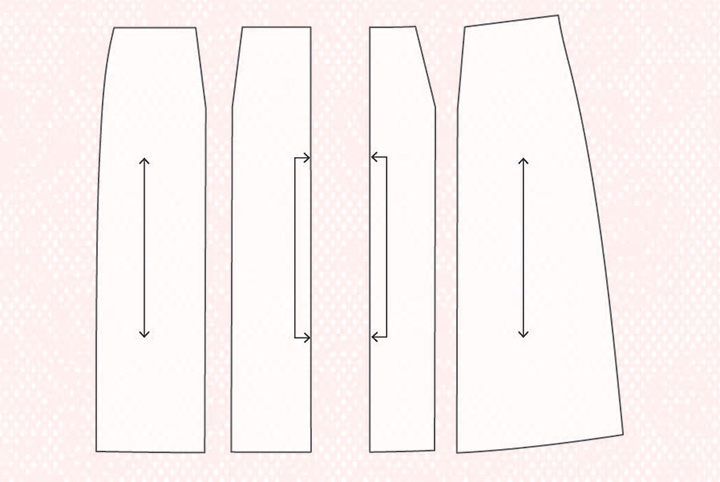 Step | 03


Cut along the drawn line. Repeat on the back skirt.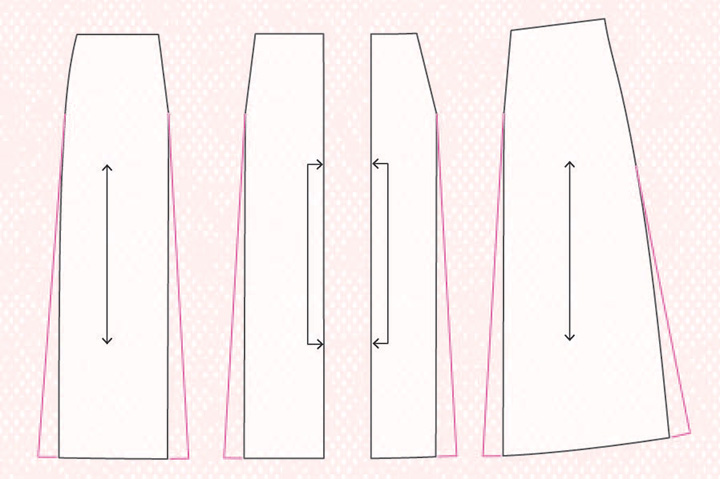 Step | 04


At the hem, mark 1" out from all seams. Use a ruler to connect this point to the waist dart apex.

Step | 05


Add a 5/8" seam allowance to all seams.

Sewing notes:
Assemble all skirt panels and attach the waistband or facing. A zipper can be sewn at the center back seam or side seam, depending on your personal preference. Hem to the desired length.
Join the Conversation
Sign in or become a Seamwork member to comment on this article.