This year, I started teaching my husband to sew. We started simple; he wanted a new bag, so we used the Cooper pattern and some Pendleton wool to create a backpack together. I watched him learn new sewing terms, guided him through topstitching, and helped him install his first lining.
When the bag was done, he said he felt good. He'd accomplished something that was totally new to him and had created something genuinely useful. He took obvious delight in learning all the presser feet functions, in mastering the steps to get a nicely pressed seam, and in trying out new tools. He soon moved on to the next challenge: making his first shirt.
Watching him sew for the first time, I wondered why more men don't take up sewing. There's so much to love, no matter who you are: it's not only a way to learn new skills and accomplish seemingly impossible feats, but it actually produces highly useful everyday goods too! There's no shortage of men who enjoy DIY hobbies, so why not sewing?
There are some simple and obvious answers: There are fewer patterns available for men. Most men aren't as interested in clothing or fashion, and perhaps they feel excluded from a community that's mostly female.
But as I started speaking to men while creating this issue and the accompanying podcast (which you should definitely subscribe to), I realized how insufficient these answers are. It's true that there are fewer patterns and resources for sewing menswear, but there's certainly enough out there to sew a whole wardrobe of classic pieces. And it's also true that fewer men are interested in fashion, but many are interested in quality and the details of clothing construction. Yet even these men don't think to make their own clothing. And when I spoke to men who do sew, they all said that the sewing community has been universally welcoming.
The truth is much more complicated. Sewing is seen as a feminine hobby, something unfit for boys and bizarre for grown men. It reveals an interest in clothing that is considered unseemly, even for men whose aesthetic tastes run to the masculine. Even men who otherwise feel secure get the message that being a man who sews clothing is just kind of weird.
To be a male sewist means to be nonconforming. It means rejecting the idea that something is frivolous just because women do it. It means seeing beyond the narrow confines of masculinity and caring a little less about what other people think. It means rejecting sexism, because the same sexism that hurts women hurts men too.
It also means taking part in a creative pursuit that is incredibly rewarding, endlessly challenging, and extremely practical.
If you're interested in hearing more from men who sew, I invite you to check out upcoming episodes of our new podcast, Seamwork Radio. You'll hear personal stories from guys who make their own clothing, along with an interview with menswear pattern designer Morgan Meredith of Thread Theory.
Our issue this month also features two versatile patterns that can be worn by anyone. The Paxson is a cozy raglan-sleeved sweater that can be worn year-round and easily layered. The Denali is an outdoorsy vest made with pre-quilted fabric, and looks great on men and women alike.
We hope that the patterns, articles, and audio stories in this issue help expand the idea of who can sew and what you can make.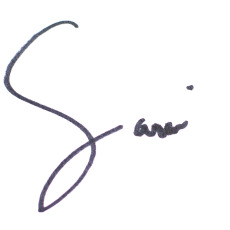 Join the Conversation
Sign in or become a Seamwork member to comment on this article.