About two months before we launched the first issue of Seamwork in December 2014, we picked up and moved into our new studio, where we still work today.
Like our previous studio, it's a beautiful light-filled loft in one of the renovated old factory buildings that are so plentiful here in Portland. The main difference was the size. This space would be about twice the size of our last, and it felt absolutely enormous for our tiny crew of 3 (about to be 4 – Meg's first job would be to help us move).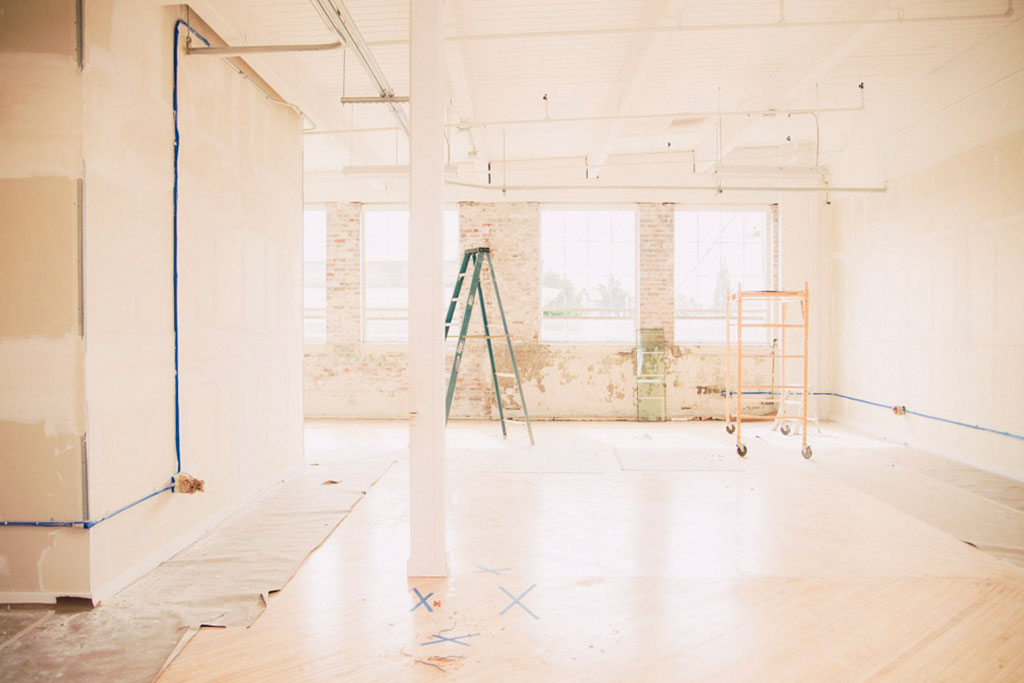 One person who walked into the empty cavernous space jokingly asked if we were planning to hire 10 more people to fill it up. I laughed, but secretly wondered for a moment if I was getting in over my head. This was way too much space for 4 people and a few desks and sewing machines. Seamwork was still a brand new idea, and we had no idea if it would take off.
At this point, we had a lot more questions than answers. Would sewists read a monthly online publication, instead of a daily or weekly blog? Would you want new quick wardrobe-building patterns each month? Would the idea of learning new techniques, hacks, and customizations each month make sense to you?
Fifty issues and one hundred patterns later, we've learned that the answer to these questions is yes. We're constantly blown away by the community that you've created around Seamwork. It's made up of some of the most enthusiastic, positive, and creative people we could imagine. And the best part is that we all share this unusual dream of sewing our own wardrobes.
You guys are truly the ones responsible for building Seamwork into what it is today, with each project you thoughtfully design, sew, and share. And because the community has grown so much, we've also learned how to ask more questions, and to ask better questions.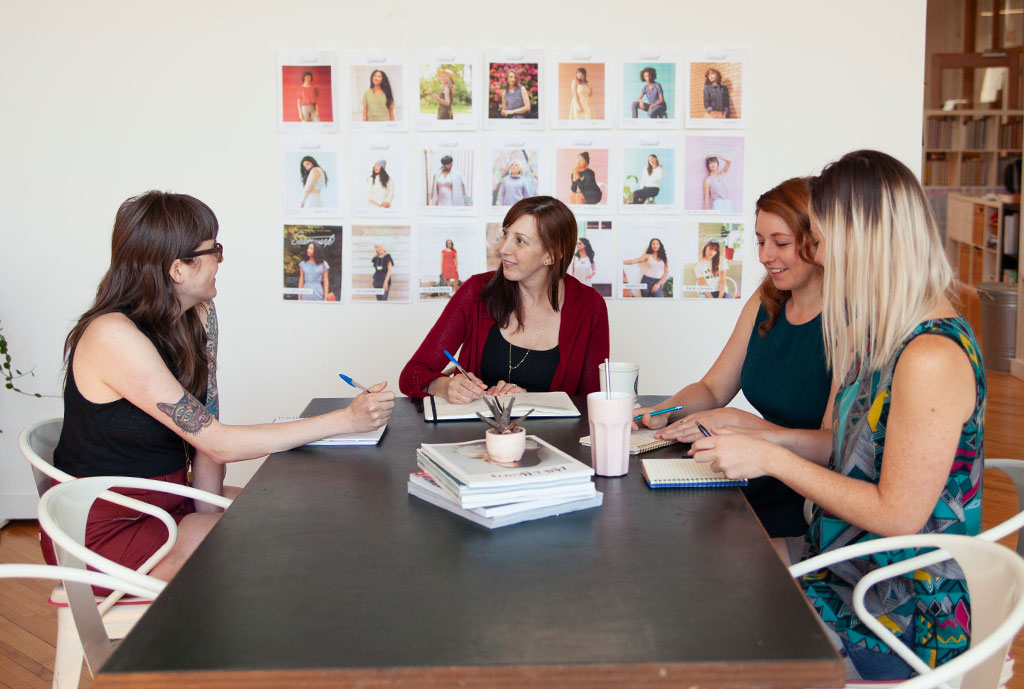 In the beginning, will it work? was our biggest question. Would all this hard work we were putting in actually result in something that would be of use to people?
Now, we ask different questions. Our questions are more like:


How can we help?


How can we make this better?


What do you need?


For example, after every single issue and pattern goes out our door, we sit down as a team and talk about what we learned. We look at what you guys are making with the patterns, what you're saying about them, and which ones are most beloved. We look at what articles are being read and shared. We read feedback we've gotten. And we share our own lessons learned and how we can make changes to improve for next time.
This regular practice has transformed Seamwork from a publication to something more like a conversation. Sure, it's useful to listen to feedback and make changes. It's also helpful to refine how we create Seamwork each month. But the true magic of asking quesions lies in creating real relationships with this incredibly creative, joyful group of sewists.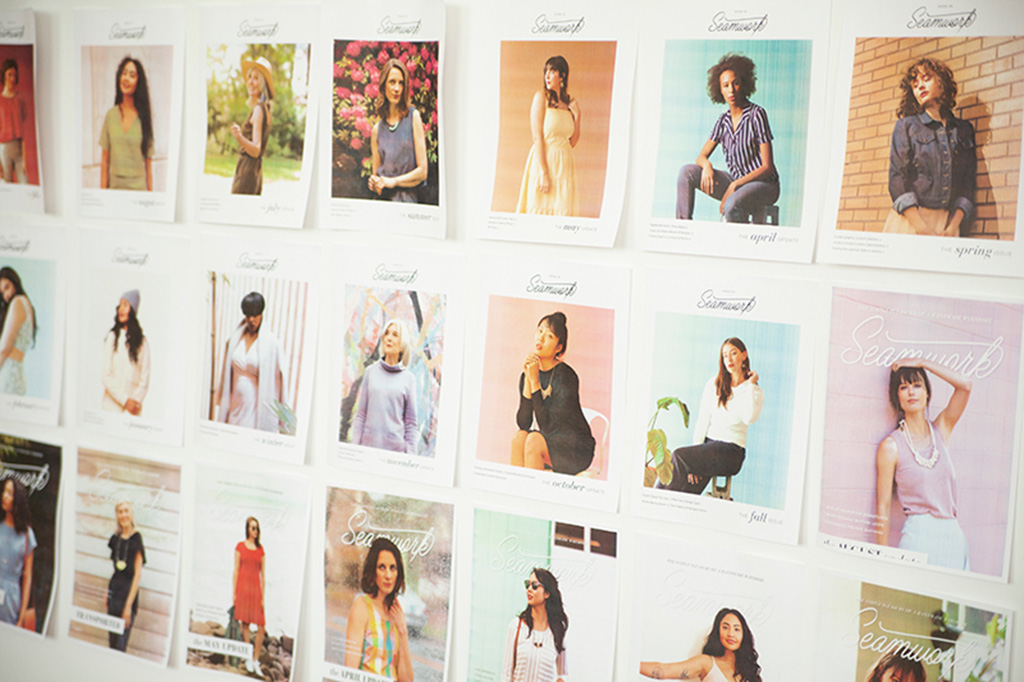 We've made a lot of changes to Seamwork over the last few years based on this ongoing conversation. We introduced a credits system, so that you could choose your own patterns every month. We introduced the Design Your Wardrobe program to help each of you develop your own personal creative process. More recently, we've built our own private community forum for connecting and sharing.
Behind the scenes, things have changed even more. We've brought in talented staff to help us develop patterns, perfect instructions, and create the magazine every month. That joking question back in 2014 doesn't sound so funny now that we are a team of 10 (and growing). We've refined every aspect of what we do. I often say that it's like we started a brand new company in December 2014 with that first issue of Seamwork.
But as far as we've come with creating fifty issues and one hundred Seamwork patterns, the real thrill is in knowing that the learning from you guys will never end. Seamwork will continue to evolve because that's what every relationship does.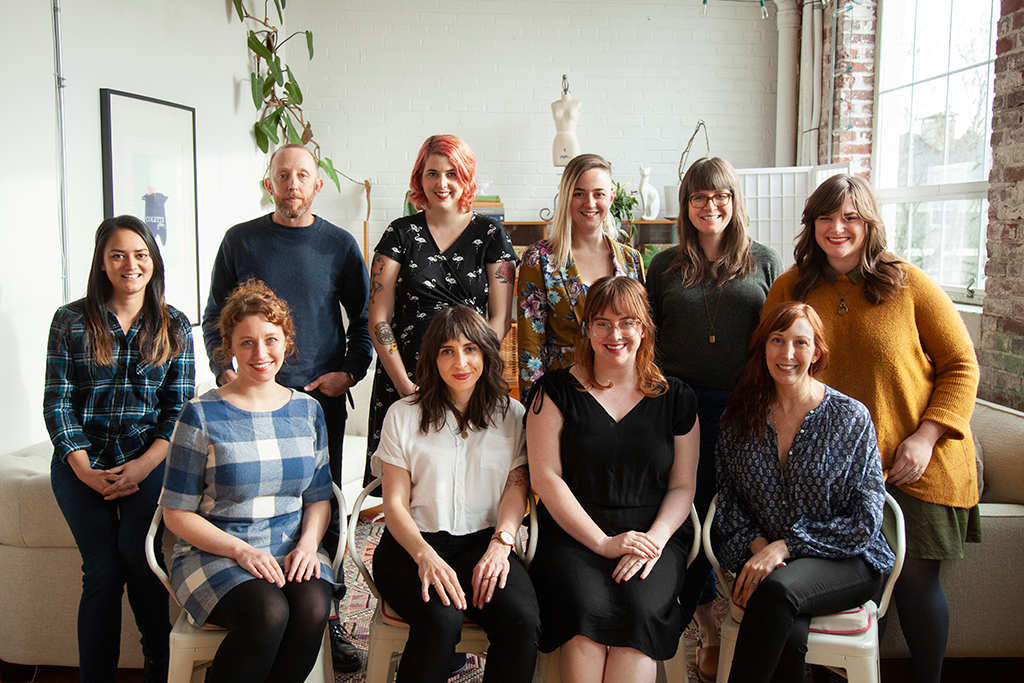 Back in 2014, we were a tiny team of 4 moving into an oversized loft and dreaming about the future. Now, our studio is filled with the spirit and infectious energy of the 10,000+ sewists who have chosen to be a part of this experience.
Our studio is just a space. It makes room for us to do what we love. It's a place for our tools, our materials, our knowledge, and our people to come together to make incredible things together. That's how I see Seamwork. It's a place where you're building your own community, and we're here to make that as easy and creatively fulfilling as we can.
Thank you for creating this incredible community with us, and for giving us your thoughts, support, suggestions, and ideas over the years. I hope you're enjoying the conversation as much as we are.
Join the Conversation
Sign in or become a Seamwork member to comment on this article.