Candice Cox is leaving a lasting legacy for her daughter and generations to come. She makes each piece of her jewelry or quilted goods through an artistic lens that represents and reflects the Black American experience. Candice is the founder of Candid Art and Candid Art Kids, a jewelry and children's apparel and accessories line based in Oakland, California. Her work is beautiful and affirming, while at the same time fun and whimsical.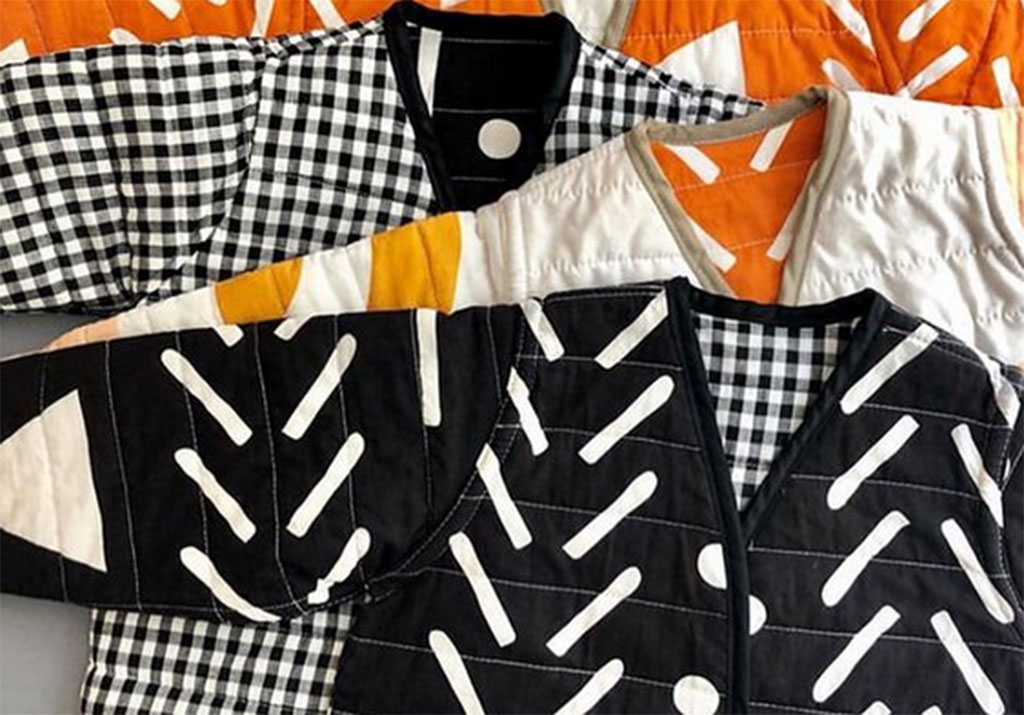 I've been a fan for years now, and I was so excited to ask her about her work. Thankfully, the Bay Area artist and entrepreneur was generous enough to take time out of her busy schedule to answer a few of my questions.
When did the concept for Candid Art begin?

I've always been a fan of handmade jewelry, and I decided to quit my corporate job and relocated to Brooklyn, NY. I decided I wanted to try making jewelry. I watched a Youtube video on how to make feather earrings—and the rest is history.
What's the meaning behind the name?
The meaning of Candid Art—which is a play on my name Candice—means bold, unscripted, and artistically unapologetic.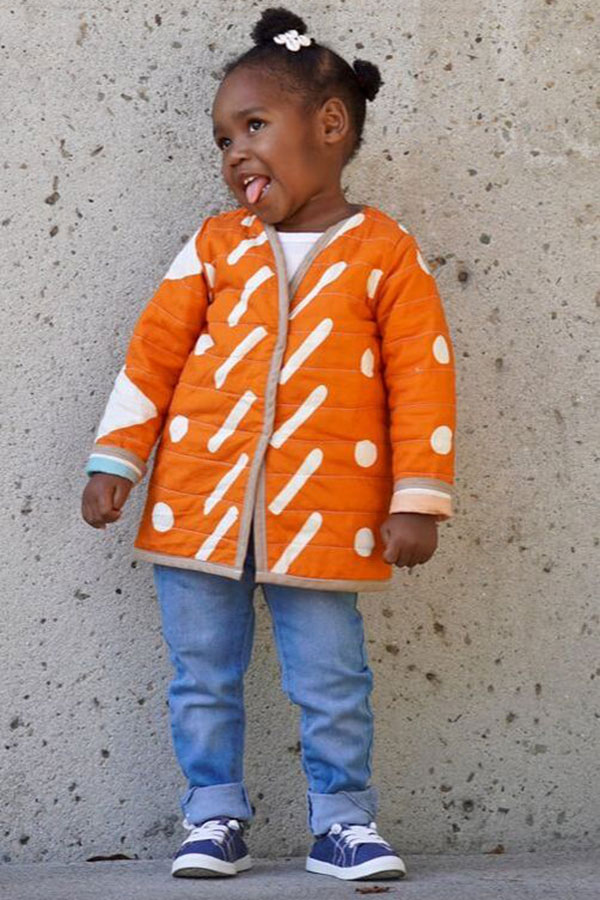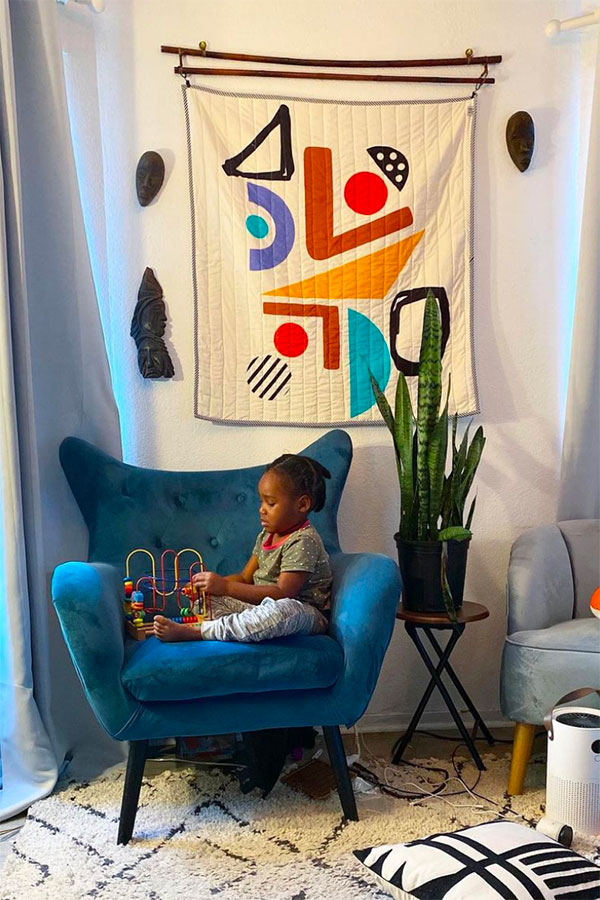 You've had a lot of success with your jewelry line, Candid Art; what made you want to expand into a line of clothing and quilts for children?

After the birth of my daughter in 2017, I was given a custom baby quilt. This quilt had images of a Black woman with natural hair, and I knew then that I wanted and needed more nursery decor that was reflective of me. This led me to start drawing again after 15 years, and I couldn't stop.
Once I was content with my designs, I decided I wanted to make a quilt! I then debuted my quilts at West Coast Craft in San Francisco. A woman stopped by my booth to purchase earrings. She was wearing a Mara Hoffman quilted coat, and I knew then that I had to make quilted jackets for kids. So I did, and here we are!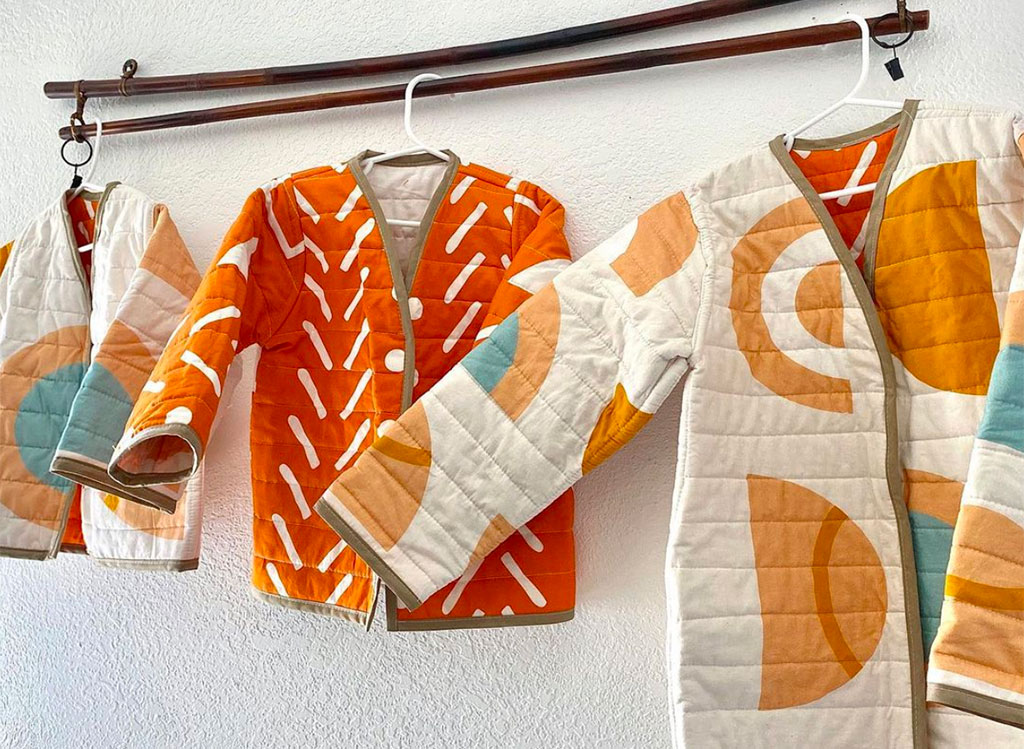 I can only imagine how busy you must be. You're a mom of a toddler (an incredibly cute one, by the way), you're running Candid Art, and Candid Art Kids has taken off. How do you find time for it all? Is there any way to create "me-time" for yourself?

Thank you! And, I'm still finding time for myself. To me, there is never really balance. On some days, I have more time to focus on my business, and some days I have more time to spend with my daughter. It's a matter of me delegating more tasks or making the tasks that I do have easier.
For example, I have a housekeeper now coming twice a month (this has been a game-changer). I order my groceries online, DoorDash, and I've recently signed up for Hello Fresh to give my daughter more home-cooked meals without the fuss. I'm currently growing my team and delegating more so that I can finally have more time for myself.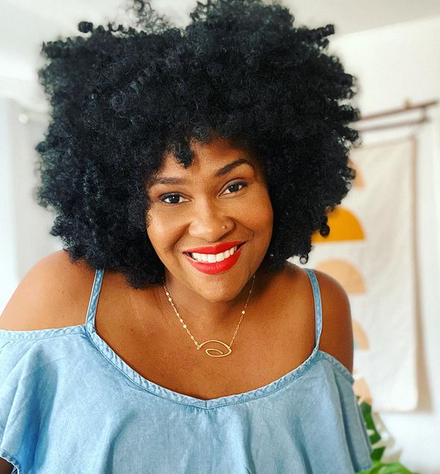 I also want young Black girls to see themselves in my designs and let them know it's ok to be bold, colorful, and seen.

The imagery you use with both Candid Art and Candid Art Kids always makes such a strong representative statement. Why is this important to you? How does it shape what the businesses are about?
The imagery that I use is reflective of the modern African Diasporic culture and Cosmic Geometry, and it is important that my designs reflect me and my culture. I also want young Black girls to see themselves in my designs and let them know it's ok to be bold, colorful, and seen.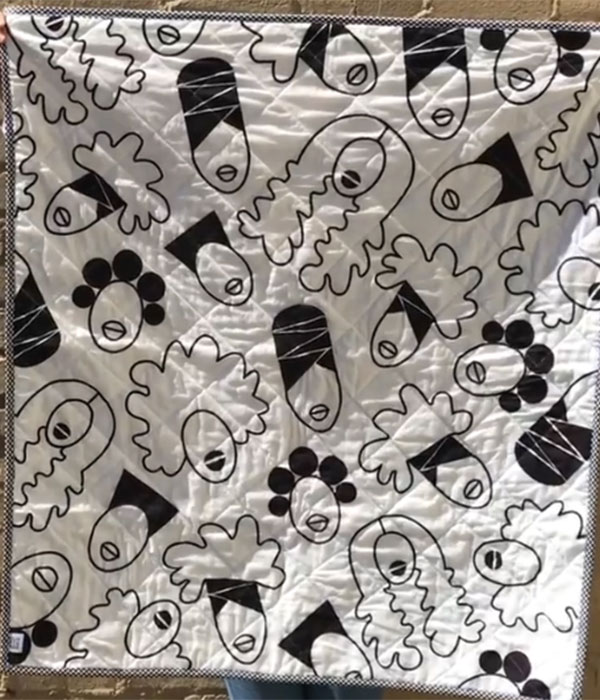 Your quilts and quilted coats for kids are amazing in both color and design! They are modern and joyful and feel both right on-trend and timeless in style. Did you have a strong relationship to quilting when you began to design them? Is there a family tradition of the craft that influenced the line?
I've always been intrigued by quilting and the different patches, all telling a different story. Unfortunately, our family quilt was lost, but I remember our family quilt from when I was little and of my mother telling us stories of where the patches came from. I started researching what modern quilting looked like. I came across whole cloth quilting and was hooked. While there are not individual pieces sewn together, there is one big picture that can tell the story.
As a Black woman, do you think you offer a unique perspective when designing and creating your quilted collection?
I definitely feel as though I add a unique perspective, specifically by having imagery of natural-haired girls and boys intertwined with quilting. I also like to include bold shapes and colors reflective of African culture—such as mud cloth designs.
How would you like to continue to grow Candid Art?
I plan on expanding my kids line to include separate pieces and other clothing items with quilting details—that is launching next month. I also plan on launching a mommy-and-me and women's line in the near future!
How can the Seamwork community best support that growth?

By sharing my work with the world, tagging us, featuring us, purchasing, and providing us with feedback.