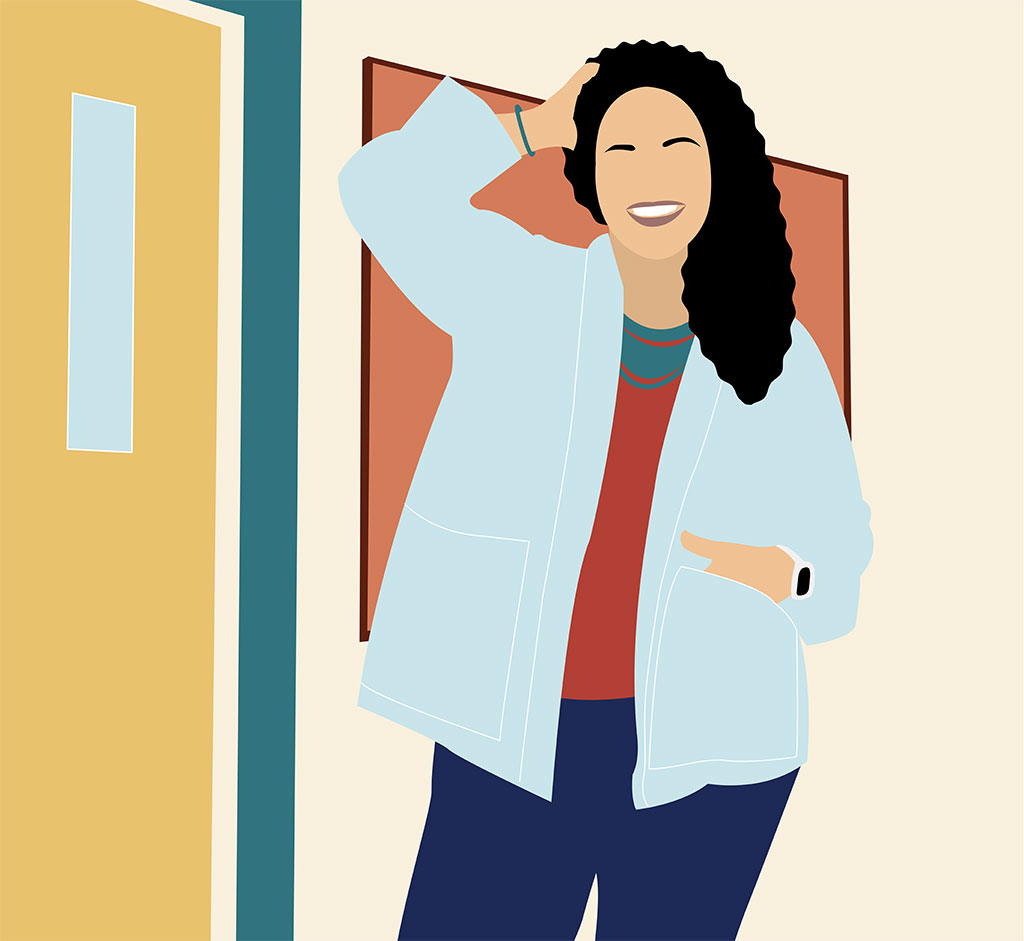 Do you ever feel not quite right if you haven't created anything in a while? I totally do. Too many days without some kind of creative outlet and I become irritable, even physically ill. I just don't feel grounded—I get the ick.
I've always needed a creative outlet—so I made it my career choice. My art has always been very functional, starting as little gifts for people, small paintings and drawings, and grew into things like jewelry or ceramic bowls. In college, I earned my degree in Art Education. I always wanted my art to have a purpose, to be useful—I still do. Also, a tiny college apartment cannot hold an eight-foot sculpture.
I am currently a High School Art Teacher by trade, so you must think…"You create all day long, every day. How could you get the ick?!"
The truth is, I help my students create; I help them have the courage to put their ideas into physical form and help them find their fire in the fine arts. Teaching art is my passion, but as an artist, I needed more self-care, creating just for me. I knew I would be a better teacher for it in the end! I wanted a new artistic skill.
Enter sewing.
---
Did Ms. Frizzle Sew?
I don't know what led me to the sewing machine—possibly in the back of my mind I knew my Grandmother sewed, but I never learned from her. I never actually saw her sew. My mom worked at The Apparel Center in Chicago when I was growing up, so I was around fashion every day. Maybe that led to my love of garment sewing now.
About seven years ago is when I found sewing. I became inspired after browsing a few blogs, images, and my own crazy artistic ideas that were about textiles and fabric. I just made up my mind right there that I wanted to learn to sew. I was inspired by refashioning and thrifting—I knew I could do that.
After a few attempts at hand sewing, and about a MILLION hours later, I threw my hands up and bought the sewing machine that looked the most simple to operate at a local supercenter store. I was hooked. I mean full-on addicted. My artistic juices were flowing and creating like never before.
I was refashioning any thrifted clothing I could get my hands on and making the un-usable useful again. I started to refashion and coordinate colors and prints on my clothing to the lessons I was teaching—complementary colors, optical illusions, Pop art, Bob Ross, Impressionism. I tried to plan my wardrobe around the topics I was teaching, and my students started to notice. They would ask questions about what I had planned for the next week, and I had to deliver. Some students would dress according to the lesson, too!
As an art teacher, it's my job to help my students foster creativity. Is there any reason why these same teaching skills can't be used in home sewing?
---
Nurturing My Creativity
When I started sewing, my heart was full. I was experimenting with fashion, trying new things, and putting myself out there. I even brought in a few yards of white cotton fabric and some fabric markers, and gave my student creative freedom to design some custom fabric that I turned into a dress that I still have. They loved seeing their doodles become a worn garment.
For the past seven years, sewing has been this constant in my life that I have grown to love more and more each day. My teaching skills, sewing skills, and fabric stash continue to grow, and I will never stop.