---
As soon as you start to explore the sewing world, you're bound to run into Closet Case Patterns. From the Ginger Jeans—which empowered women to abandon purchasing jeans in favor of sewing their own—to her bombshell of a swimsuit, Heather Lewenza's patterns have influenced the sewing queues of makers on all levels.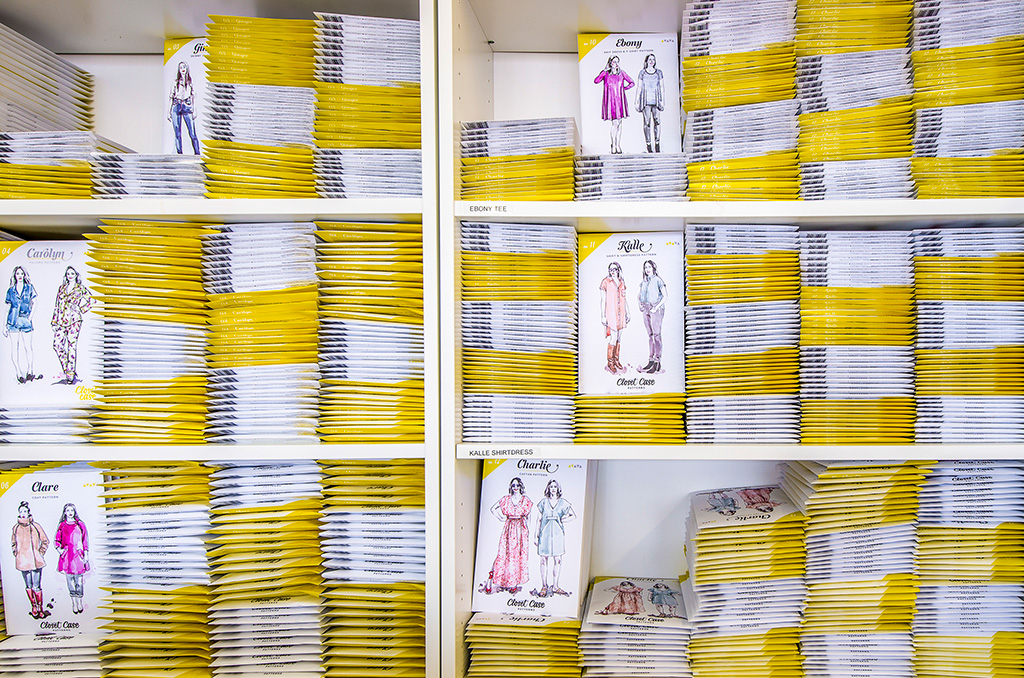 Heather is ever-present in the sewing community—openly sharing her experiences as a business owner, writing about her journey as she builds her wardrobe, and traveling across the world to teach. Never shying away from an honest conversation, Heather conveys the power of sewing across sewalongs, her blog, podcast interviews, and her in-depth sewing courses. You will find her humorous, well-spoken, boldly honest, and above all, encouraging. She wants you to sew, and she wants you to love sewing. What does it mean to be so open in such a vibrant, creative community? To Heather, it means everything.
---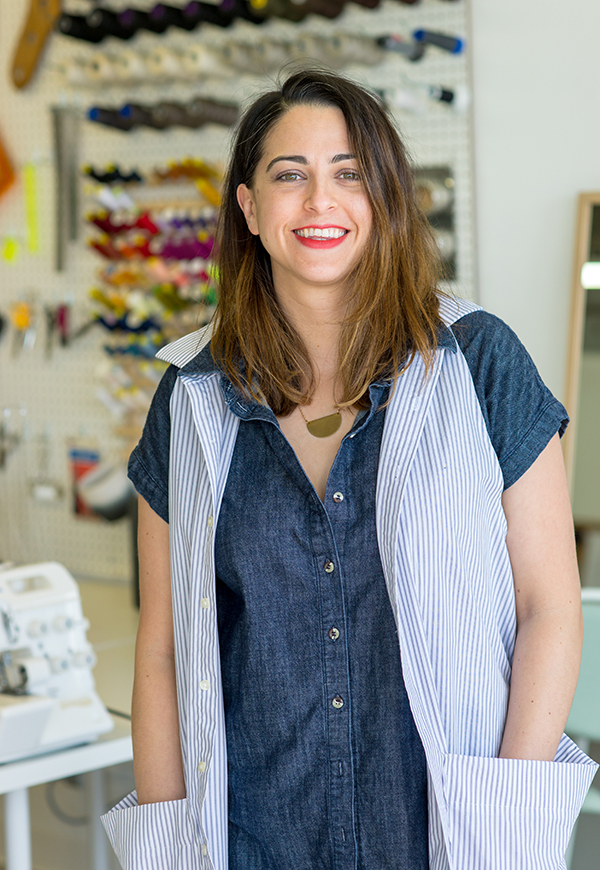 You are very present in the sewing community and as a face for your brand. What is your favorite part about working with people who sew? How has this evolved over the years?
We have the best customers. Ever.
Even when it's hard and I'm tired and just want to curl up in bed with my dogs and a bottle of wine, I never lose my enthusiasm for what we do or who we serve, because I am reminded every day how lucky I am to work for such a supportive, smart, kind, creative community. They have very high standards, so it really forces my small team and me to do the best possible work we can.
Of course, things have changed since I got started in 2013. I'm no longer working out of my home and doing everything myself. I have help with things like customer service, but even if I'm not seeing every single individual email it's important for me to know what's going on with our customers and our community, so I'm still a very active blog reader and Instagram follower. I'm always looking for ways to improve our content and products so I try to stay as connected as I can; I don't want to ever lose touch with why I started this business, or why I started sewing to begin with. In the end, I'm a maker first and foremost, so seeing what other people are sewing (whether or not they are using our patterns) is the juice in my battery.

You're self-taught, and you have a background in interior design. How do you think this made your journey unique? What lessons did you learn from your first career that you brought with you as you learned to sew and then grow your business?
I've always been very design-minded, almost to a fault, so it felt totally natural to my skill set and interests when I started sewing; understanding construction and visualizing things 3-dimensionally was something I had spent a lot of time learning to do. Drafting architectural plans isn't really all that different from drafting patterns, although the economy of scale is different; you're still focused on all the same things: proportion, balance, harmony. I'm incredibly grateful for my professional career as an interior designer; I had a wonderful boss for five years who taught me so much about running a business. I think a large part of why Closet Case Patterns has succeeded is because of everything I learned at my old job: project & time management, file organization, budgets, people skills, sweating the little details.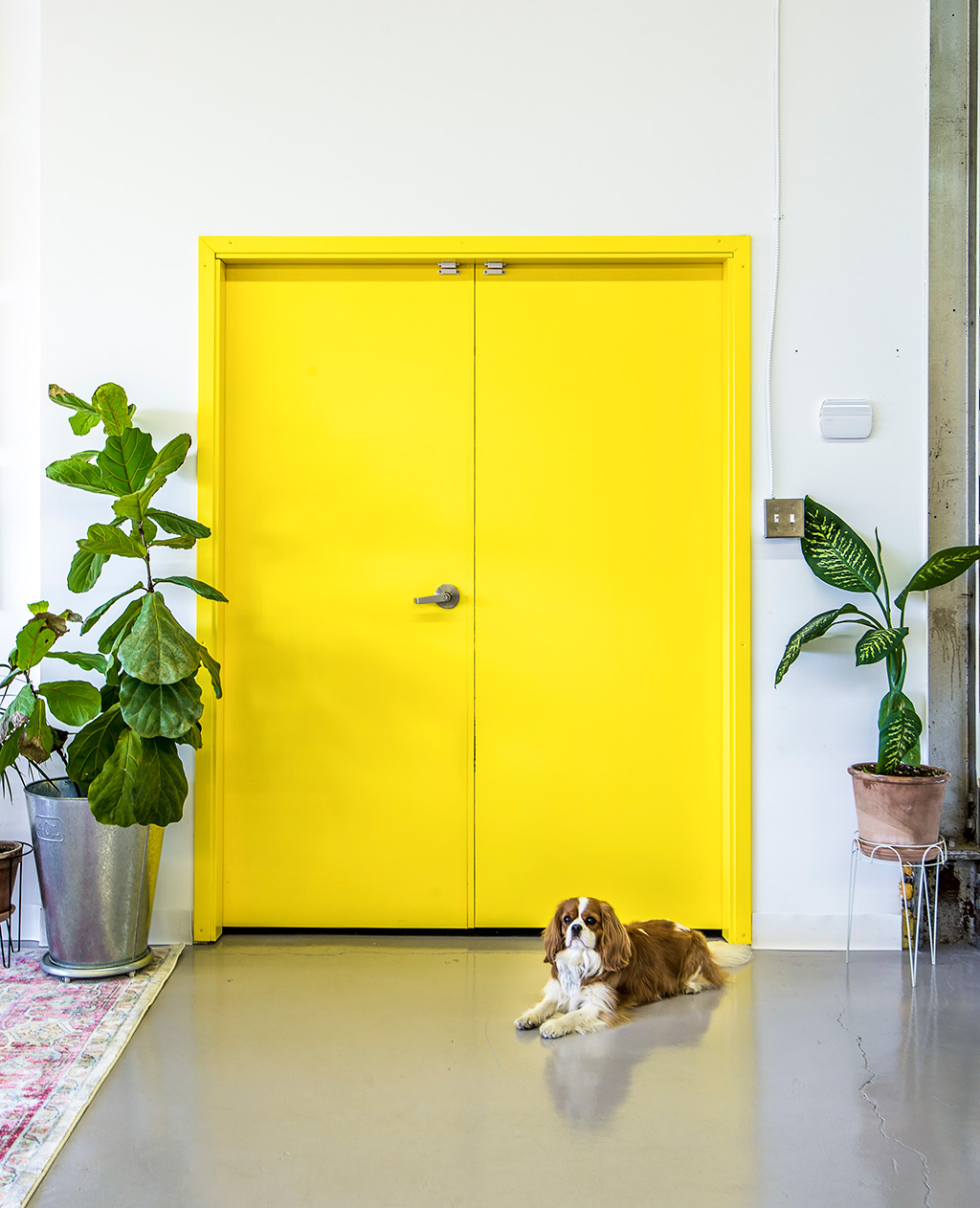 Teaching is important to you! You have sewalongs, and you travel to teach in-person. What's your favorite thing about teaching and what is the most challenging thing?
I love spreading the gospel of sewing; not just the act of making something, but the confidence and self-love that comes from challenging yourself to step outside your comfort zone. I never, ever tire of seeing that lightbulb moment when my students realize that this thing they thought was scary and impossible is actually totally achievable. Teaching as much as I have in-person has also made our patterns better. I have so much experience working with newer sewists that I think I can anticipate what things they will find confusing, and as a result, our instructions have gotten much more comprehensive since I started teaching.
All that said, I've really cut back on my teaching schedule. I got pretty burned out last year, and as much fun as it is to go to beautiful shops and studios in new cities, it can also be really exhausting, especially with the business to run in the meantime. On most trips, I'm in and out in a weekend, so I rarely get a chance to relax or do much exploring. My plan going forward is to try and schedule longer trips to interesting places so I have a chance to unwind as well as teach.

Let's talk about your design process for a minute. You cover the needs of sewists who crave an ambitious project that also fills a BIG wardrobe gap—jeans, bathing suits, and outerwear. You also make some stellar basics. What is more fun to design? How do you decide what's most important to design next?
I like thinking about the function of garments; how is something going to serve the best possible purpose? Be the most comfortable? The most useful and beautiful? Even though our simpler patterns require the same thought process, it's obviously much more in-depth for our complex designs. I seem incapable of simplifying things; every time I tell myself "this one will be simple and easy" it ends up taking twice as long as I thought because I have a tendency to obsess over the details. I'm trying to find a balance between beginner and more advanced patterns, both for my own sanity and my customers, since I love a quick and easy make as much as the next person.
I generally know what the next 3-4 patterns will be, although I'm often changing my mind when I have a new idea. I love finding those wardrobe gaps, but I also enjoy finding a way to put a great spin on something you might take for granted, like a T-shirt or pair of jeans. Ultimately, every pattern we release is something I desperately want in my own closet, so there is a lovely evolution to our patterns as my own style adapts and changes.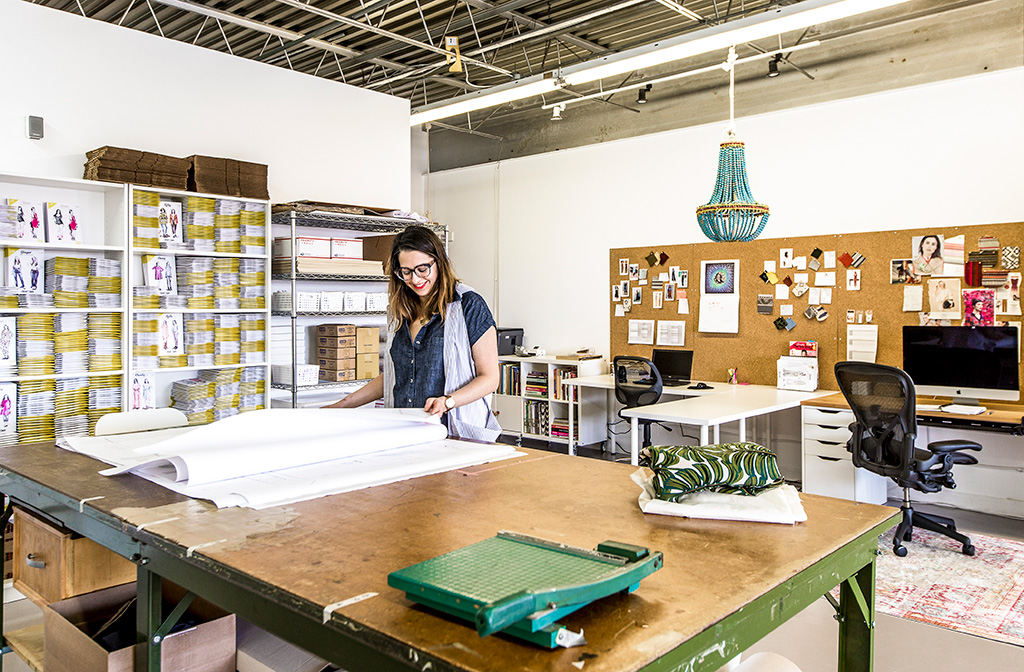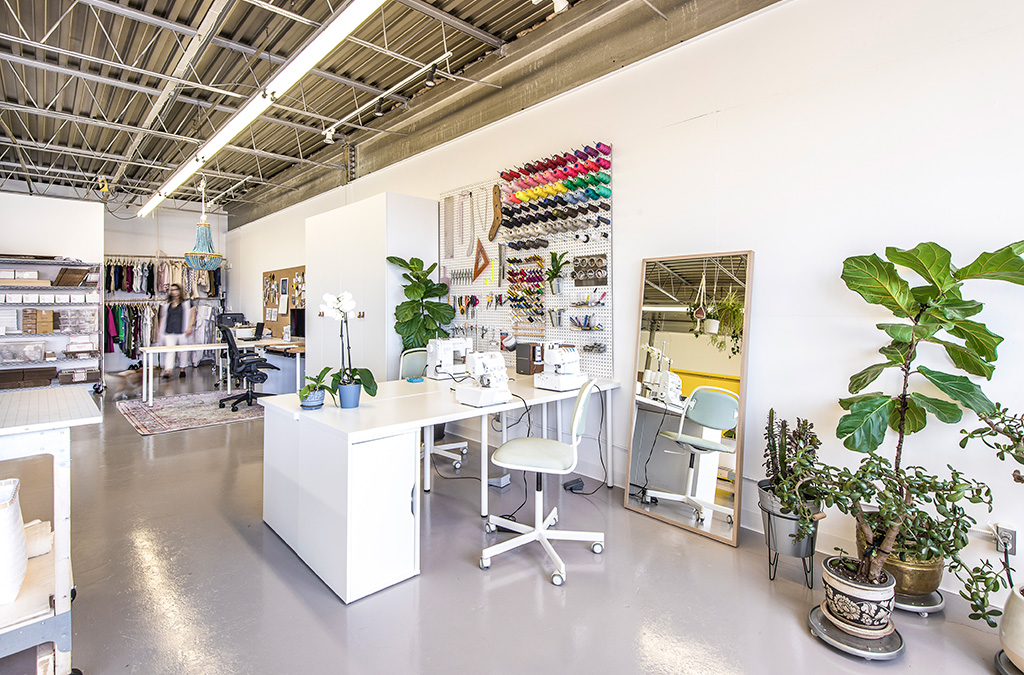 When you wake up in the morning and head to work, what's the first thing you do? And the last thing you do before leaving?
These days I am trying to get up earlier, so I can take care of myself in the morning. Putting on a little makeup and choosing a good outfit sets the tone for the day for me. Once I'm in the office, I make a huge cup of tea, eat some toast and check in on email and Instagram. I generally have an hour or so before any of my staff arrives, so it's good quiet time to get focused and prepared for whatever we have to do that day.
I am a vigilant day planner user, so before I leave I check off everything on my list and plan for the following day; I find I sleep better if it's all written down and clear in my mind. I also always check that the iron is off and the alarm is set since I live in fear I will burn the studio down or someone will steal our large format printer.

You've talked about needing to create a work and life balance, especially now that you've moved into a new studio space. What's your best tip for unplugging while still keeping energy for your personal sewing projects? In other words, how do you avoid sewing burn-out?
I am pretty vigilant about not working past 6 or on weekends unless it's an absolute emergency. I really need to have time away from work, because it lets me recharge my creative battery and have the space to dream. This means I don't sew quite as much as I did before I started the business, and I'm okay with that if it means I never lose my passion for doing what I do.
I love knitting, cooking big meals, entertaining, taking my dogs for long walks. Seeing my friends and drinking wine and having a big, full life outside of work. I've learned that the more fulfilling my personal life is, the more I have to offer the business when it's time to get cracking in the morning.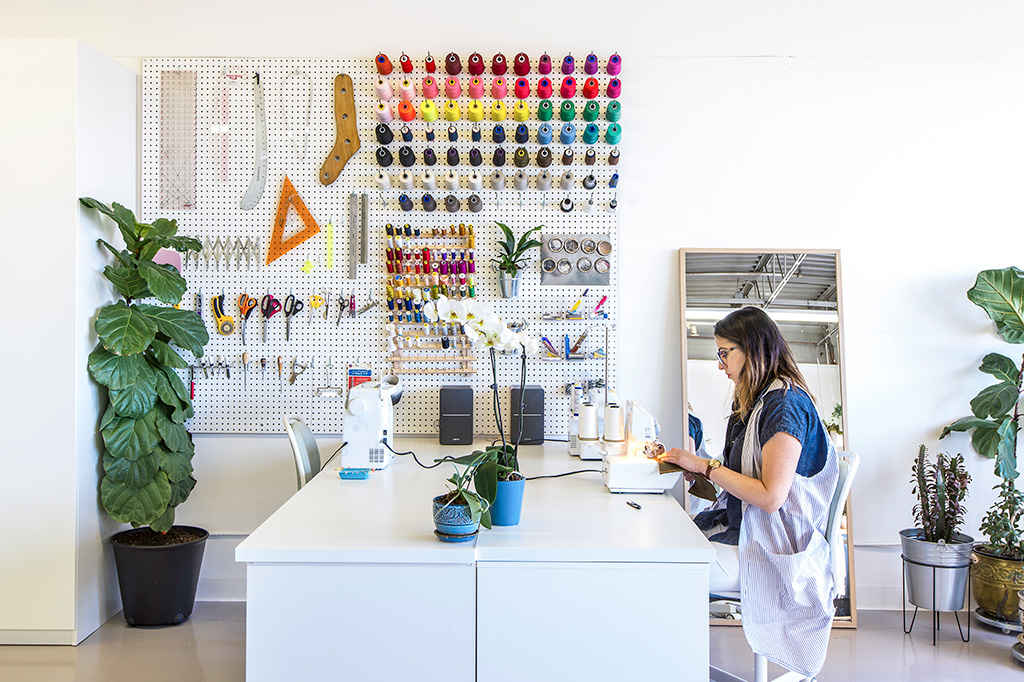 What is the number one question that people have about sewing jeans?
For most people, the biggest question is fitting related. So many of us struggle to find jeans that fit, or have had negative experiences trying to make pants in the past; it's a big hurdle for a lot of people to get over. I believe the only way out is through; if you want to get better at your craft, learn to understand and love your body, and have the wardrobe you dream of, it's only going to happen if you push your way past the fear. We feel fear because our brains evolved to evade predators; if you're feeling scared of sewing jeans (or anything a little more challenging) you have to remind yourself that it is just fabric, that this is supposed to be fun, and that the worst thing that could happen is you might have some drag lines around your crotch.
Challenging your fear in a low-stakes area like sewing is a great way to face it in bigger, more important areas in your life. I try to remove as many of these barriers as possible, which is why we have a sewalong, an online course, and lots of fitting resources on the blog. I want people to feel totally confident that this is absolutely something they can accomplish.
I can say definitively that the overwhelming majority of people who take on making their own jeans for the first time have a totally transformational experience. They feel like superheroes that can do anything when they're done. Don't you want to feel that way too?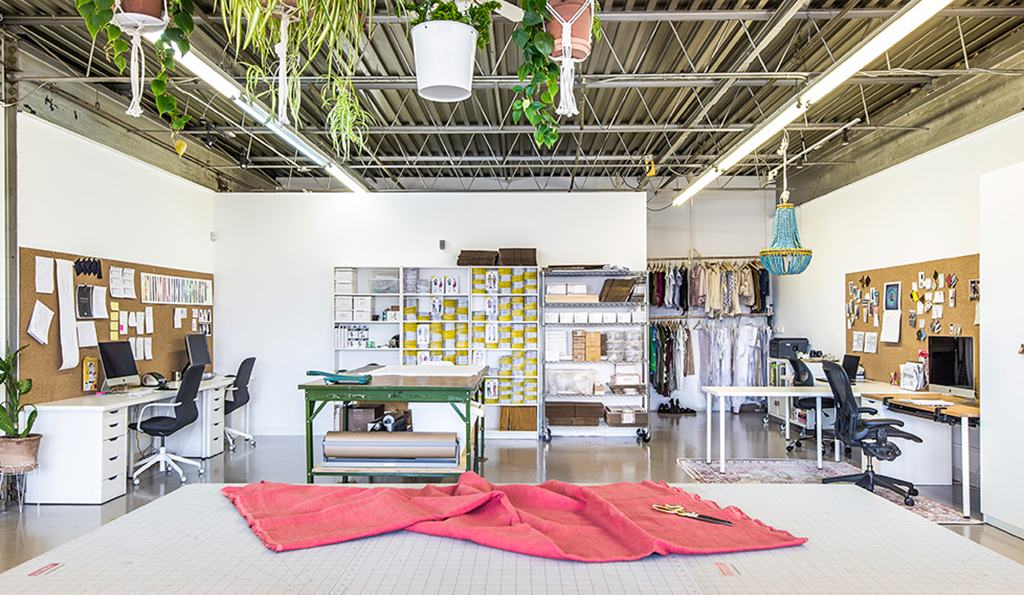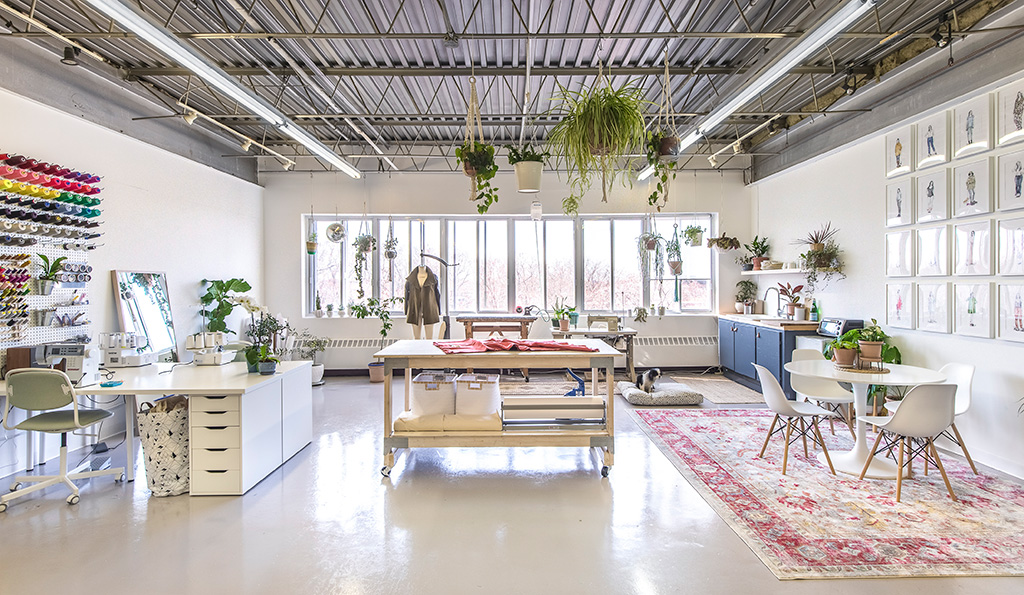 I can say definitively that the overwhelming majority of people who take on making their own jeans for the first time have a totally transformational experience. They feel like superheroes that can do anything when they're done. Don't you want to feel that way too?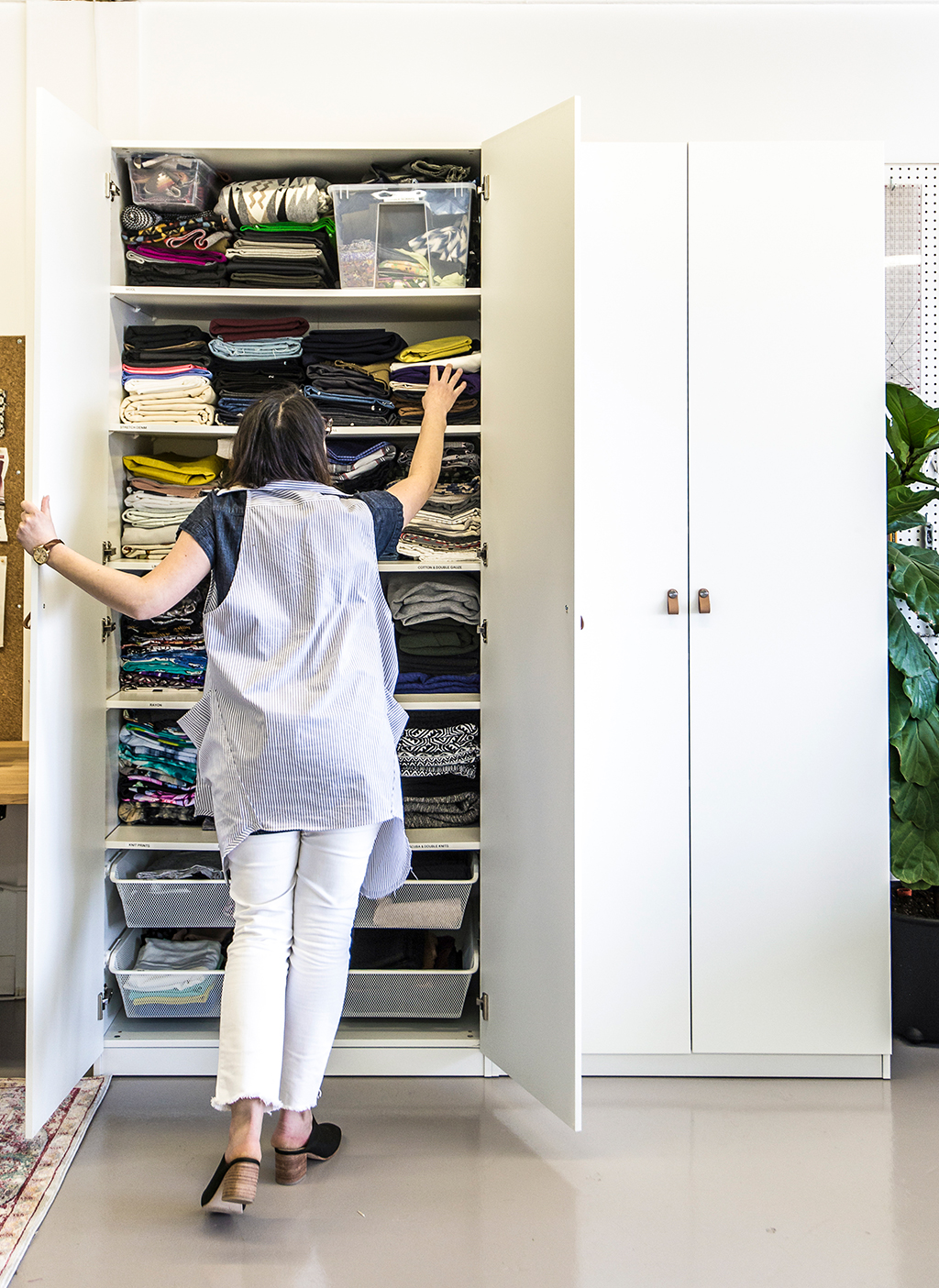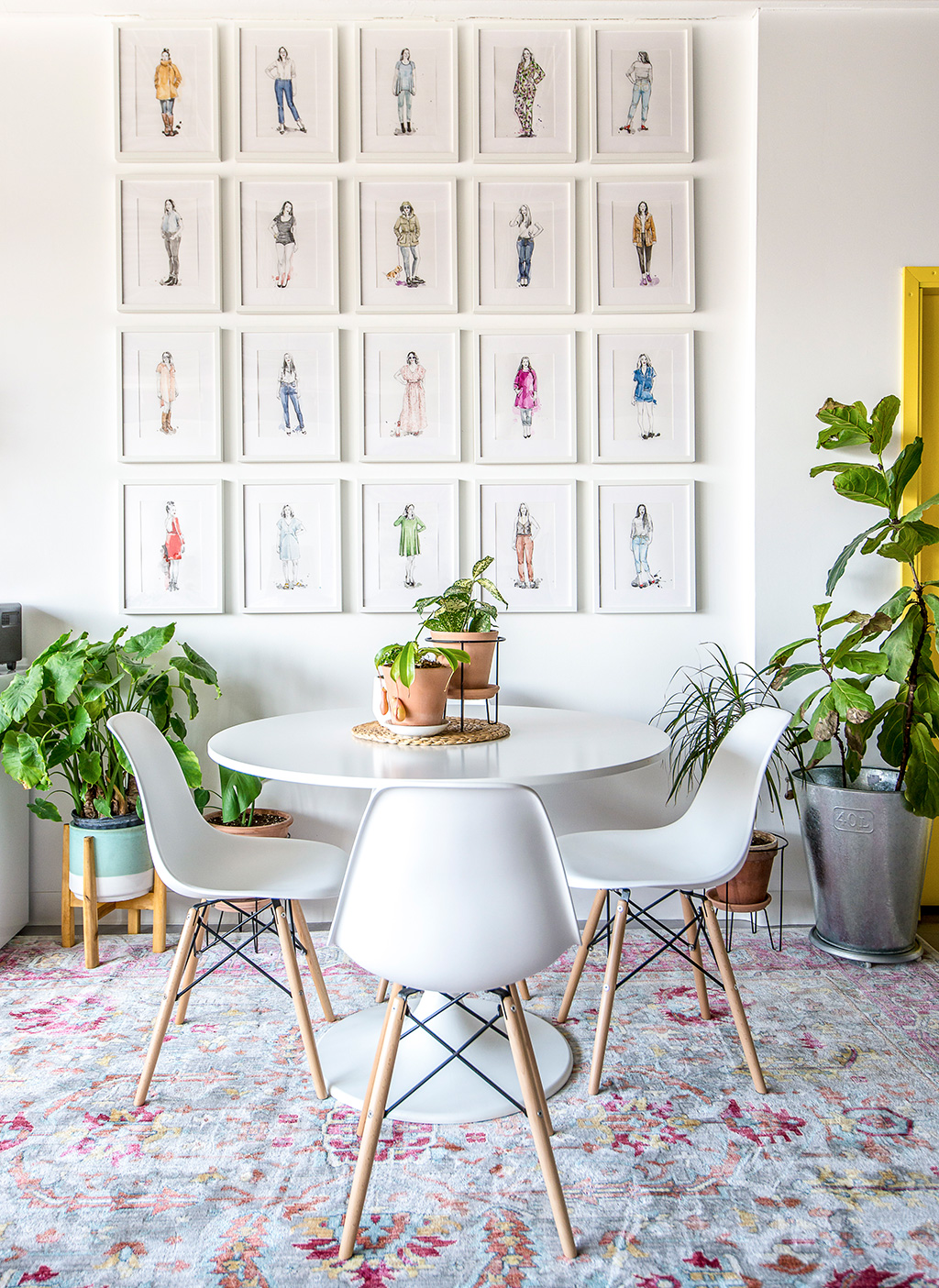 What do you try to keep in mind when sewing your wardrobe?

I think it's really important to think deeply about your lifestyle. What does your day-to-day life look like? What sorts of clothes do you reach for again and again? If you want to sew a wardrobe you'll actually love and wear, the majority of your sewing projects should be functional. This doesn't have to mean boring! It just means that sewing party dresses non-stop when you never go to parties is probably not very practical. If you can find ways to make the clothing you wear every day feel special and unique, even the most basic T-shirt can feel triumphant.
Personally, I try to make clothing that feels good to wear. It should fit well and be comfortable, with nothing digging into me. It should be able to breathe, which is why I prefer natural fibers. I've found the clothes I've made that fit these criteria are the ones I wear over and over again.
Your most recent patterns are total knock-outs and are taking over the online sewing world. How does it feel to design and produce a popular pattern that also manages to make people feel great about what they create?
It's always a surprise and a delight when it happens, and it helps validate all the time and energy we put into things; I'm working on something right now that is keeping me up at night and all the anxiety and stress is totally worth it when a design connects with people.
The best part of what I do is seeing what people make. I think of our patterns as tools; it's really up to the user to decided what to build with them, so getting to be a part of someone's creative process is really, really gratifying. I am also incredibly grateful that some of our patterns have helped our customers learn to love their bodies; so many of us struggle with body issues and overcoming that through sewing is a beautiful thing to witness.
---
More from Closet Case Patterns:
Our Wardrobe-Building Picks
Here at Seamwork, we love to talk about wardrobes. And if you look at any of our handmade wardrobes, you'll find at least one of Heather's designs. Here are some of our favorites from Closet Case Patterns.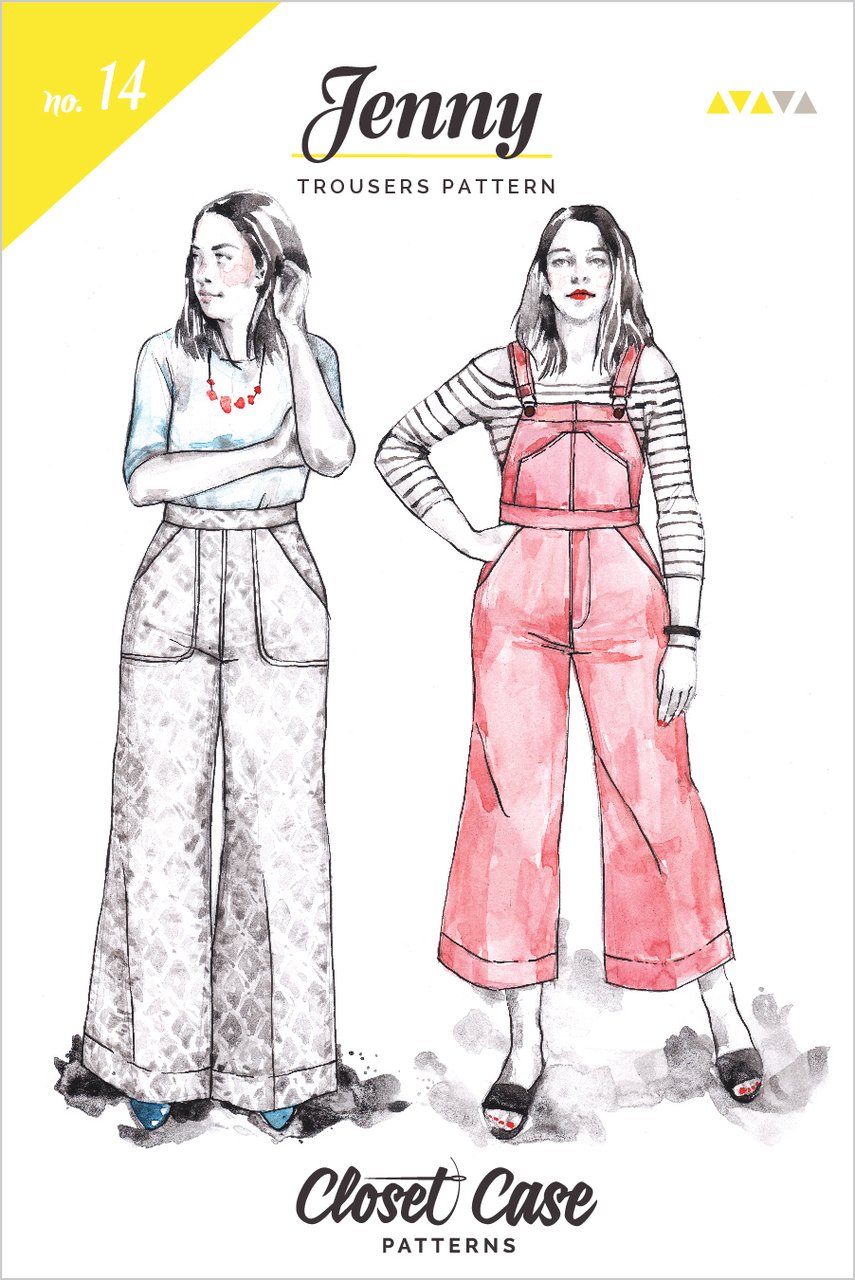 The Jenny Overalls and Trousers is the newest pattern from Closet Case, and it's quickly becoming a community favorite. What sets these apart are thoughtful, tailored details, the perfect pockets, and the option to sew overalls, trousers, or shorts, all with one pattern.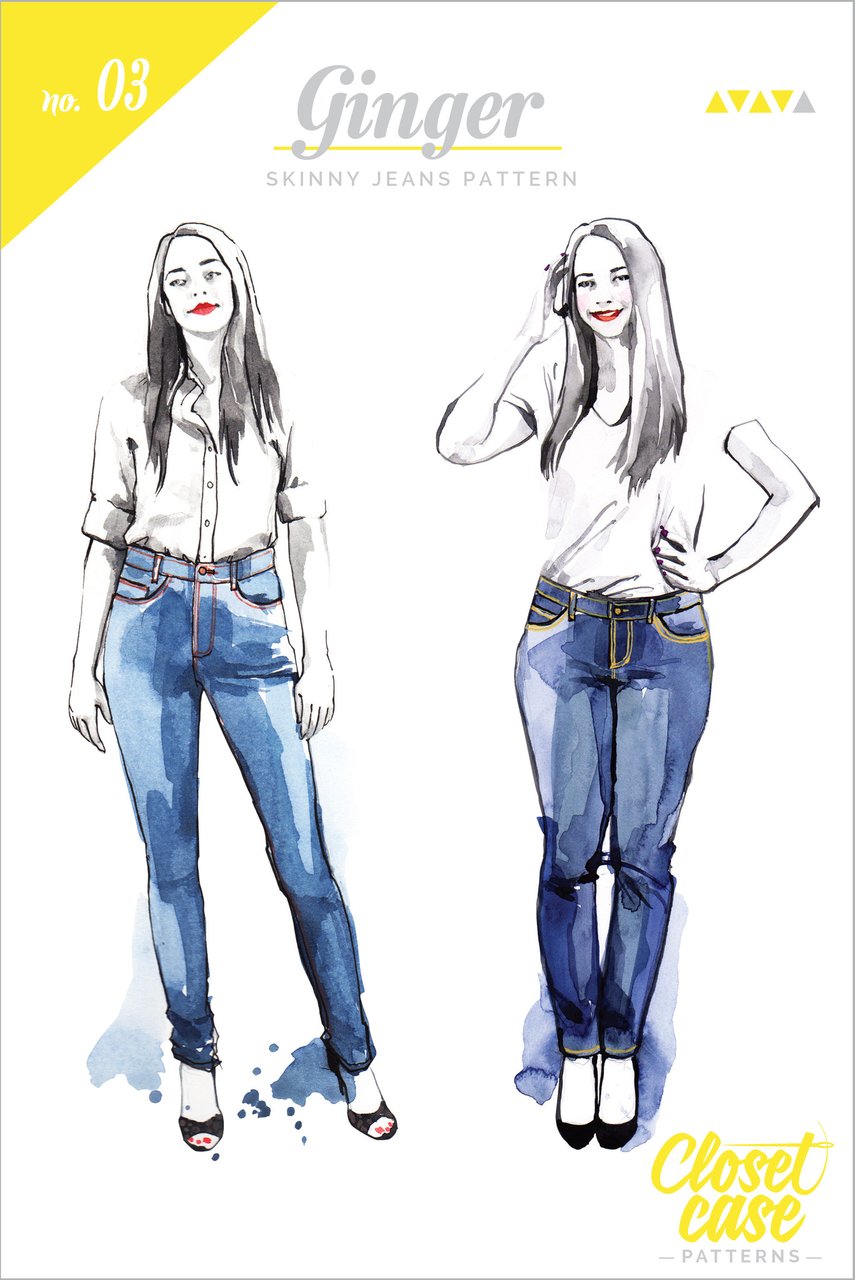 With just a quick peek at the Instagram hashtag, you'll see that the Ginger Jeans are the definition of a wardrobe staple. Heather showers you with support, from sewing classes to free downloadables and hardware kits.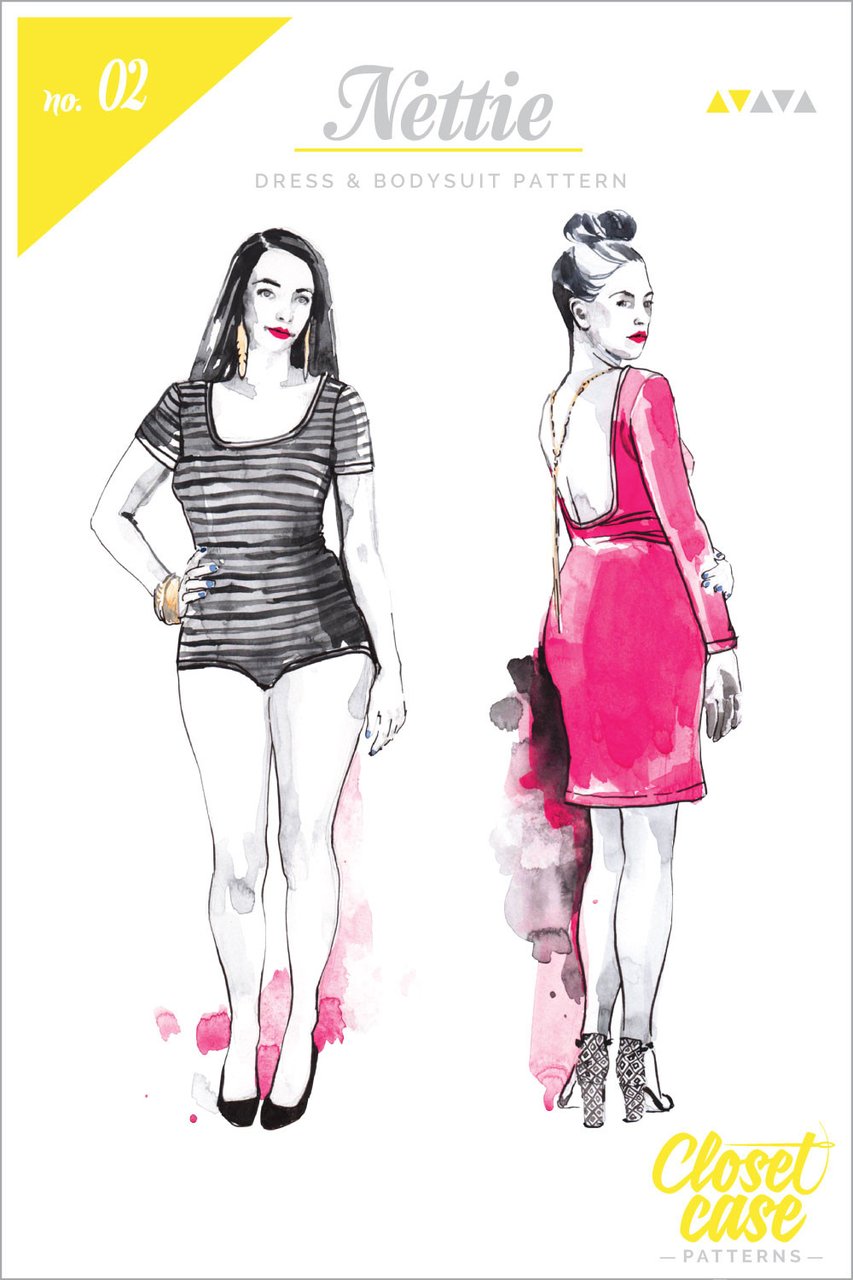 As high-waisted pants make a big comeback, the Nettie Bodysuit will help you sew the perfect silhouette. Again, this pattern is loaded with versions: three sleeve lewwngths, two neckline choices and three back options.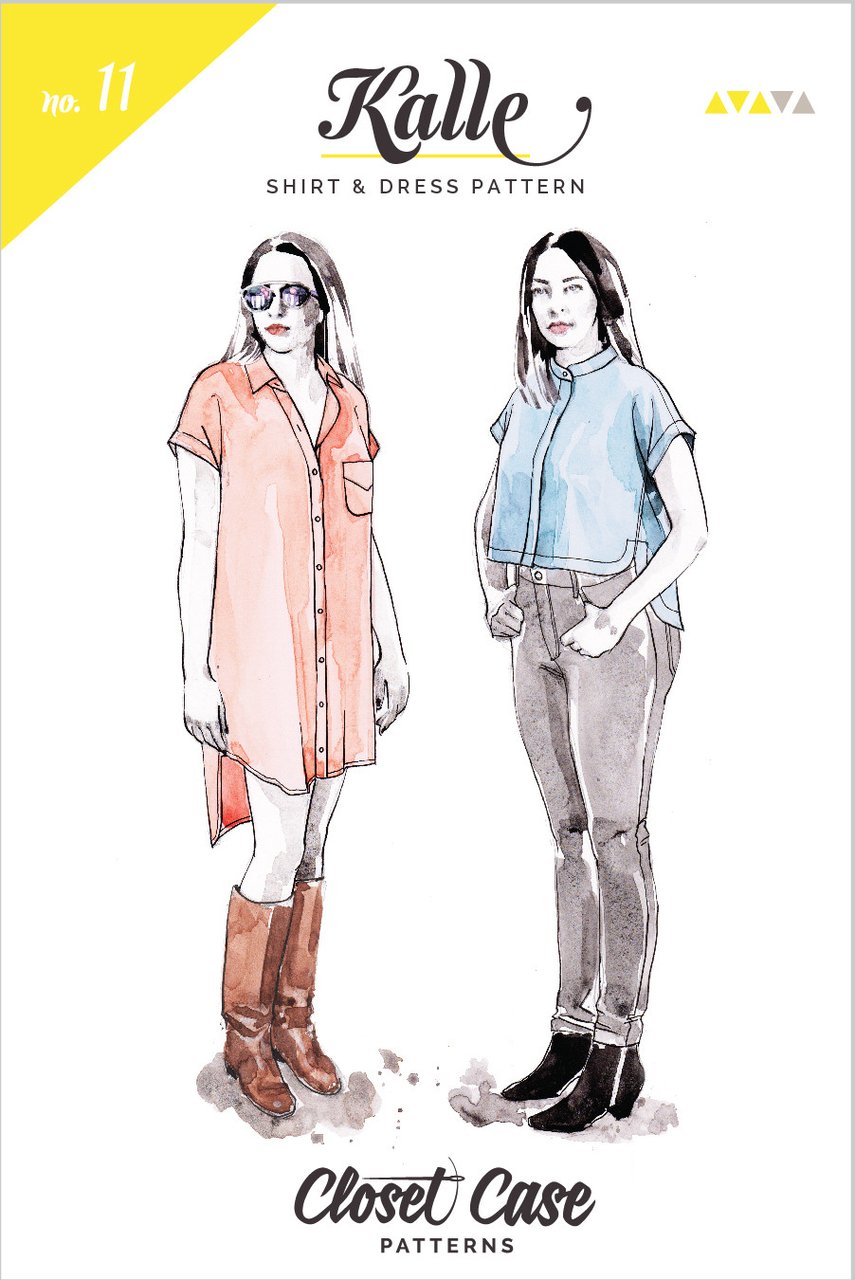 Master of making the most of one pattern, the Kalle Shirtdress is perfect for workwear or a casual cropped button-up.