Have you ever used a fabric that has no clear right side? Sometimes it's hard to select the one you'll work with. That's how I feel about my professional life. Both sides of the fabric tell the same story. But, while one speaks of utter failure, the other tells a tale of transformation.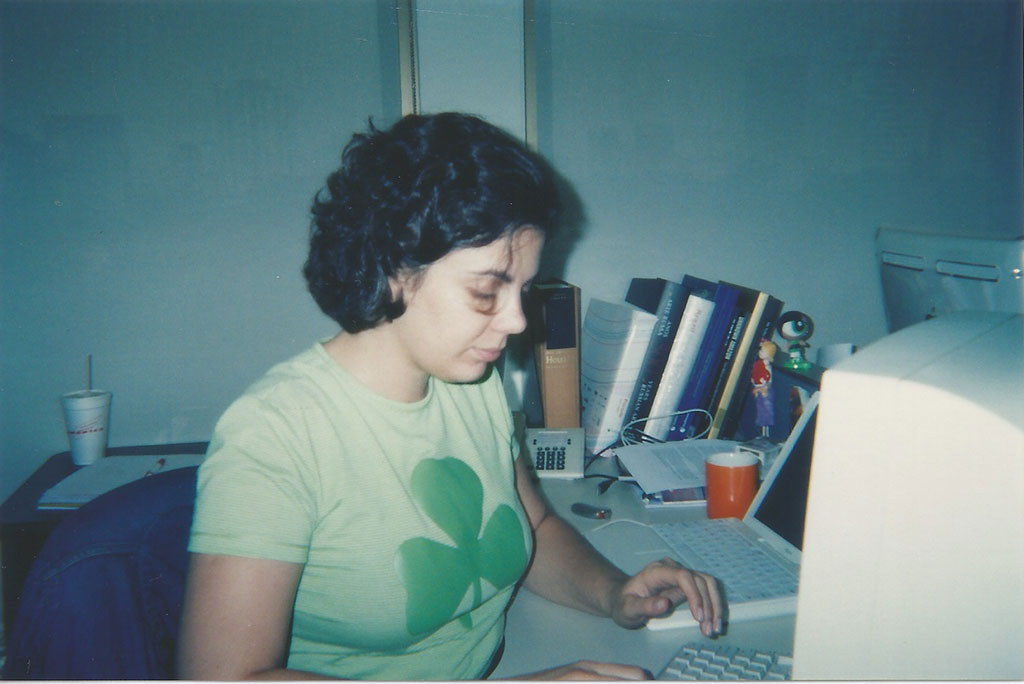 The Right Side
On the one side, I'm a Copywriter. I first entered a creative department at 16. It was a huge white space filled with tables cluttered with magazines, paint, papers, drawings. I found myself in that mess. I loved to discuss creative concepts, color palettes, and photo styles with talented artists. I'd carefully choose the words that would render the perfect copy for ads, films, and radio spots. It was creativity at its purest. I felt I was born to be in that place. My career was set: I was a young Copywriter in one of the most awarded advertising agencies in Brazil. I was a success. And then, everything changed.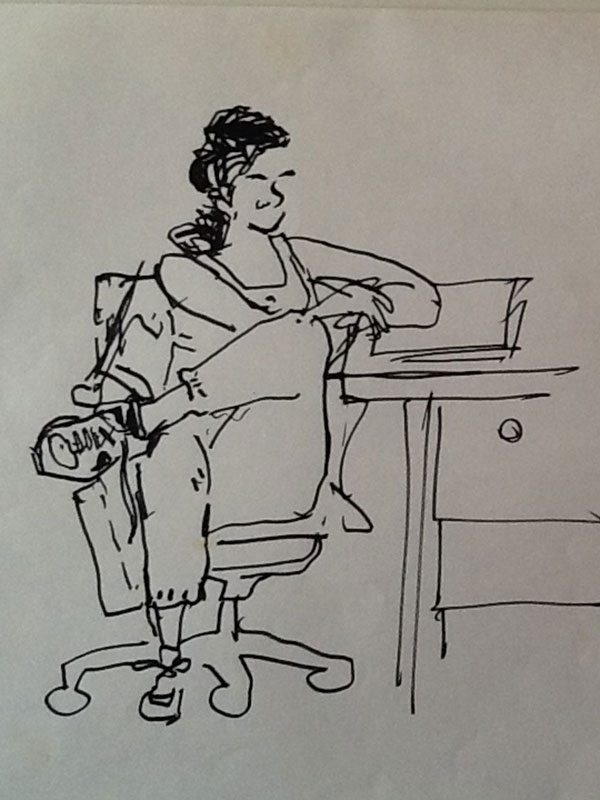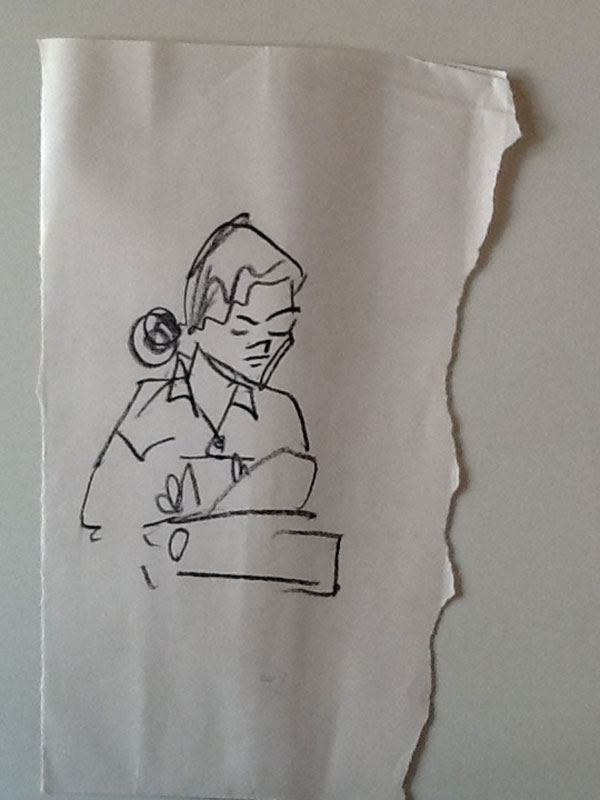 There was an economic crisis. Clients stopped "throwing money away in fancy ideas." Instead, they wanted safe solutions that would generate expected revenues. They wanted ads that displayed only a photo of the product and the logo—the bigger the logo, the better. There was no more copy—they declared that "consumers don't read anymore."
Soon, every layout looked the same. We stopped being creative and became bureaucrats. Deadlines became impossible: we'd eat sandwiches at our desks to meet them. Instead of discussing artists, cinema, or exhibitions, we found ourselves talking about promotions, being mean about colleagues that would not work late, or complaining about every aspect of the job. I hated going to work. I got backaches, stomachaches. But I remained. For over a decade.
After all, I was making loads of money. I bought expensive clothes, lived in a fancy neighborhood, traveled abroad all the time. And what would my family and friends think? I was considered a great success and was eager to maintain that status. I thought that those cliches of finding purpose and doing what you love were for losers. Surely being always busy, never having time for friends, and getting late calls from work on weekends were the signs of success.
Then, I got pregnant. My bosses were furious, and they made my life hell. At the end of maternity leave, I was fired. Since then, I was never truly able to go back to advertising. I started as a prodigy and ended as a failure.
The Wrong Side
It took me years of treatment and soul searching to see the other side of that story. Maybe I was forcing myself to live a life I hated or my idea of success was misplaced. Maybe this was not the end but a new start. That's when I did something that made no sense whatsoever: I bought a sewing machine.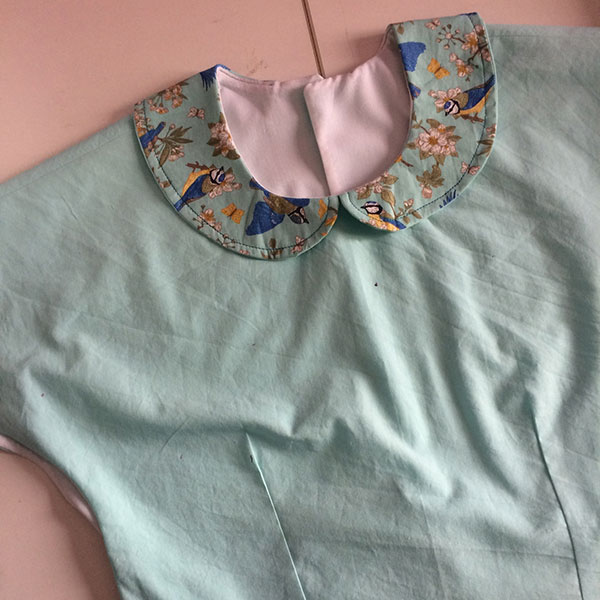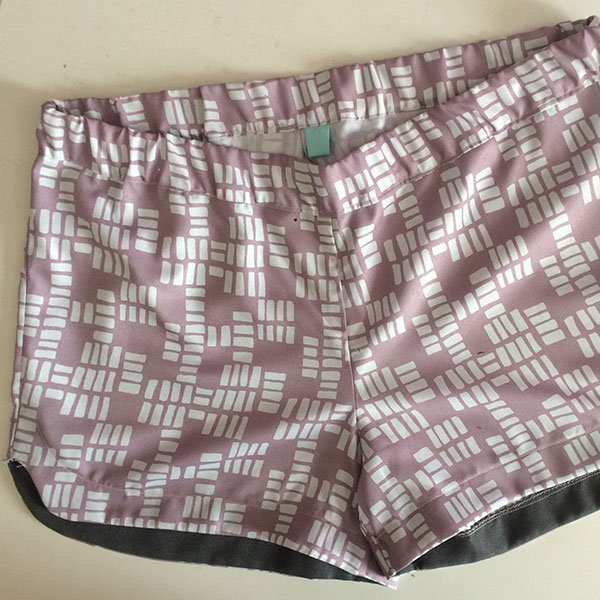 I'd never sewn anything in my life. But soon, I was making string bags and pillow covers; then, a circle skirt for my daughter. One day, I got bold enough to make myself a Sawyer skirt. It was riddled with imperfections. But when I tried it on, something unexpected happened. The skirt fit. It was wearable. I felt proud in a way I'd never done before.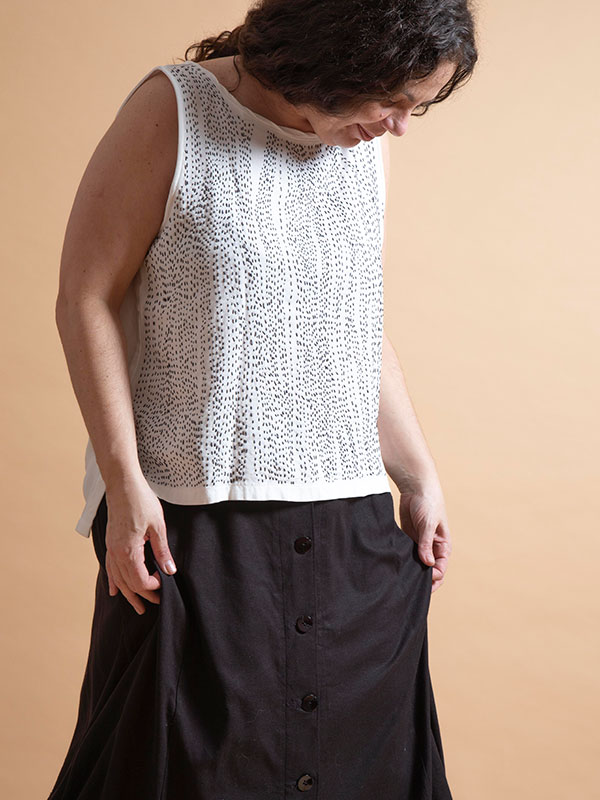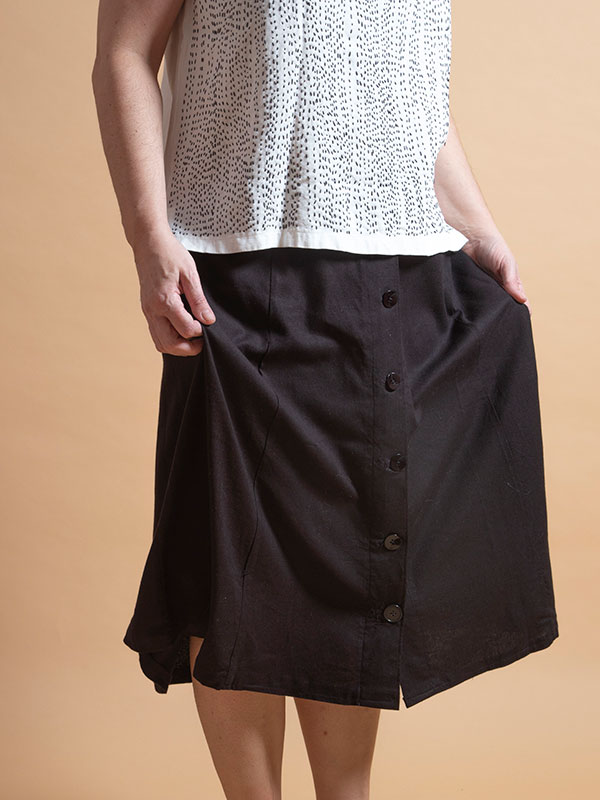 That skirt took time and patience. I had to unpick lots of stitches. But, maybe that's exactly what I needed to do with my life. It would take time, patience, and a lot of unpicking to get back on my feet. But, for the first time, I had hope that something good could come out of that.
I kept on sewing. I started embroidering. I picked some old clothes up and started hand-stitching them. No pattern, no planning—just following the thread. Contemplative stitching. It helps me to slow down, breathe, and give focus to the incessant chatter in my mind. It's both meditation and self-expression. When I'm stitching, I'm able to question the expectations inherited from the fast-paced ad world. To realize how I value having time to be with my daughter. To see how much I miss creativity.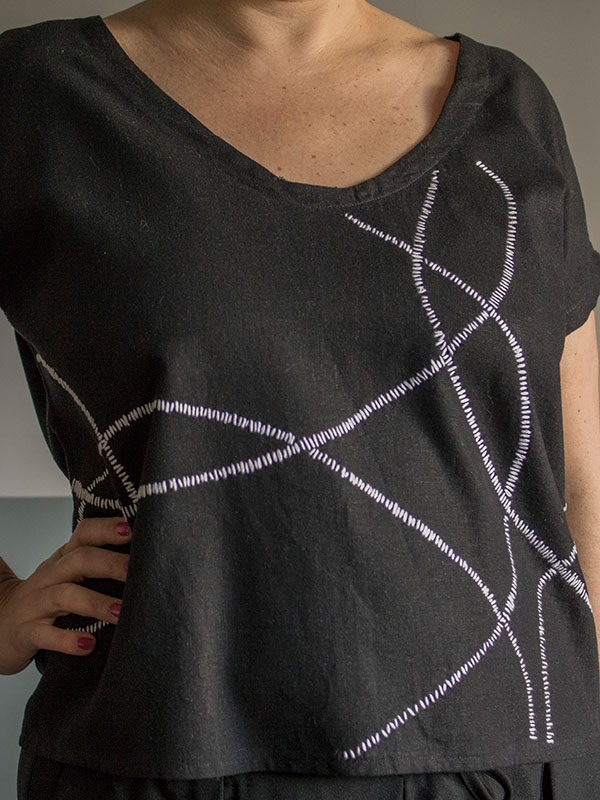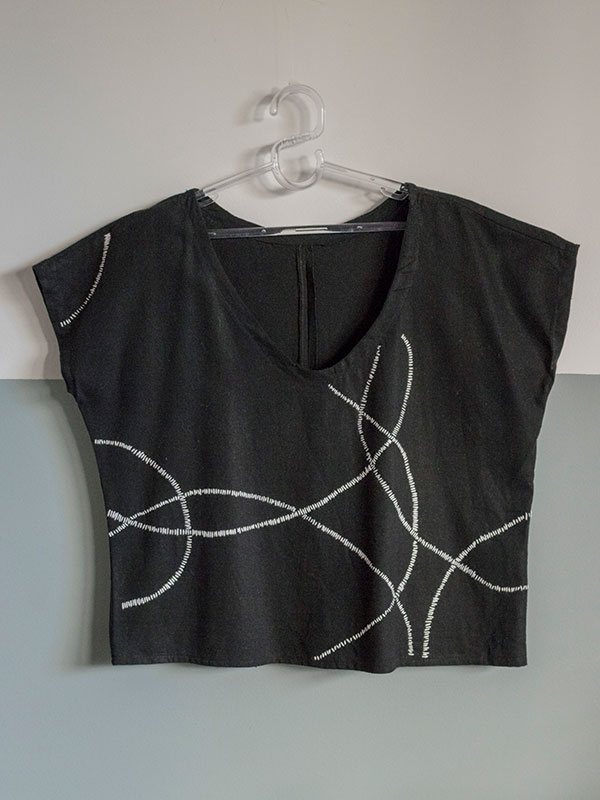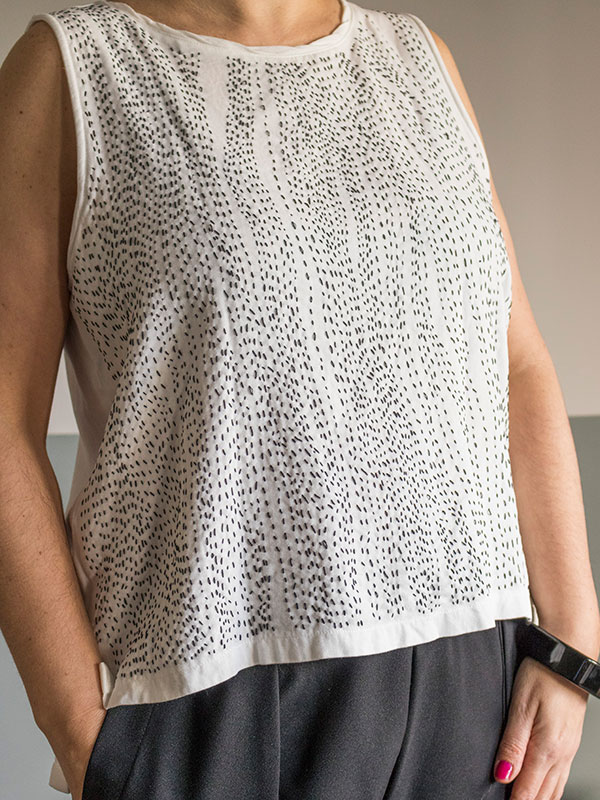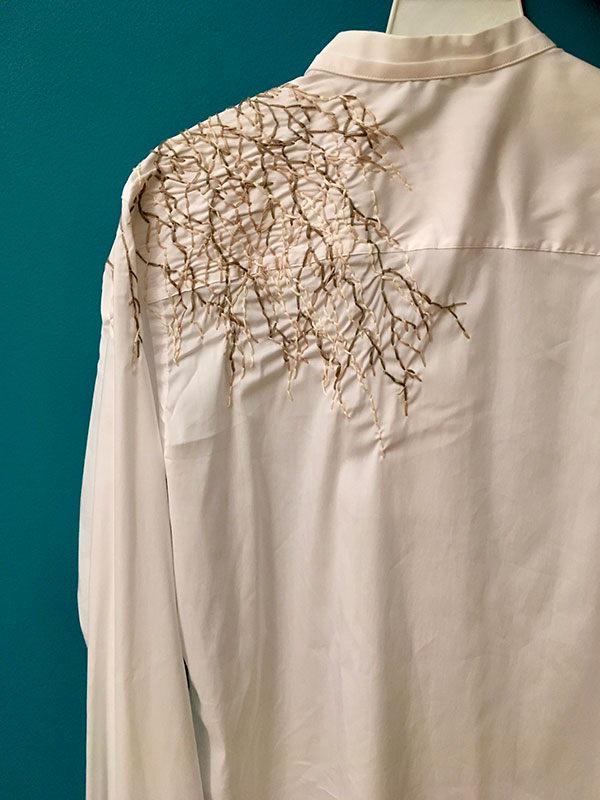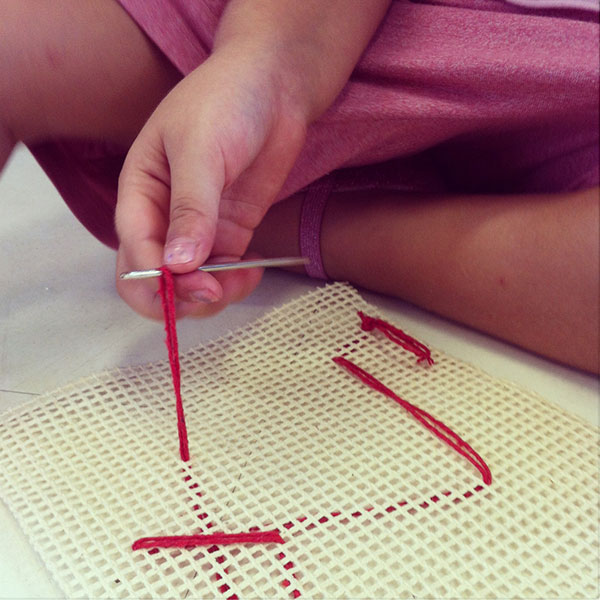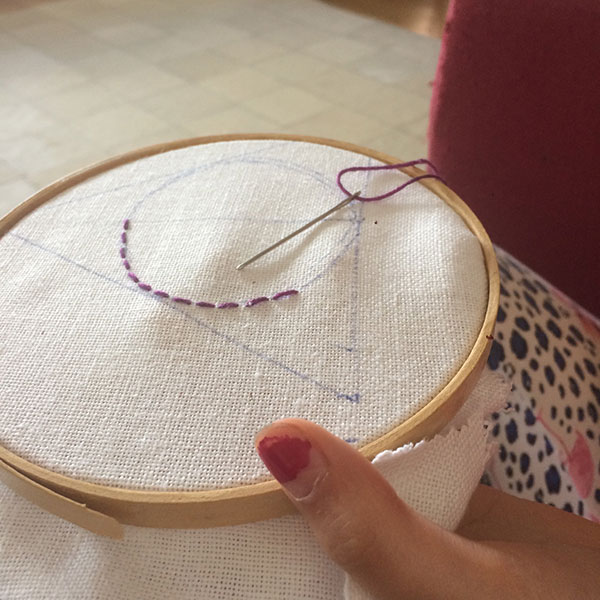 This side of the fabric tells a story that's not yet finished. It excites and scares me. After all, I'm a 47-year-old single mother with no idea of how to earn any money. This worries me all the time. But stitching gave me the confidence to say aloud something I've been dreading: that I'm no longer a Copywriter. That's crucial. How else will I move on if I don't let go of the past?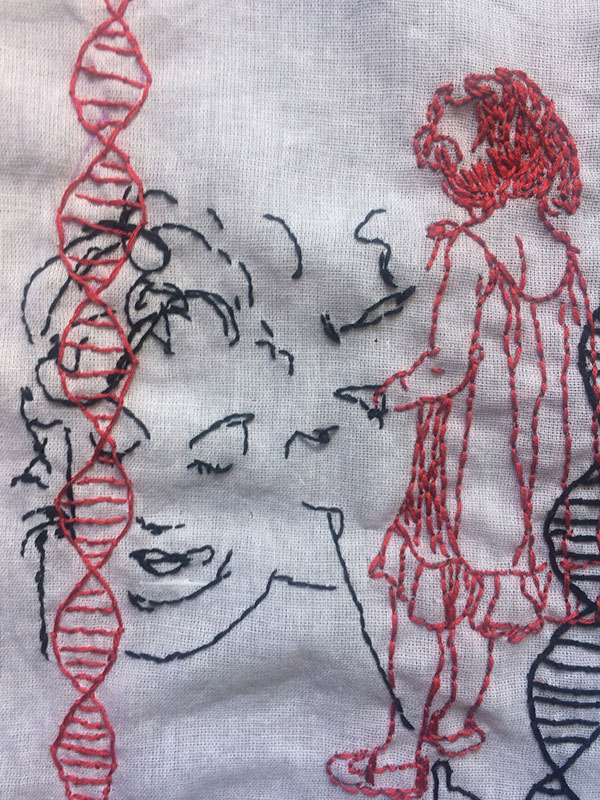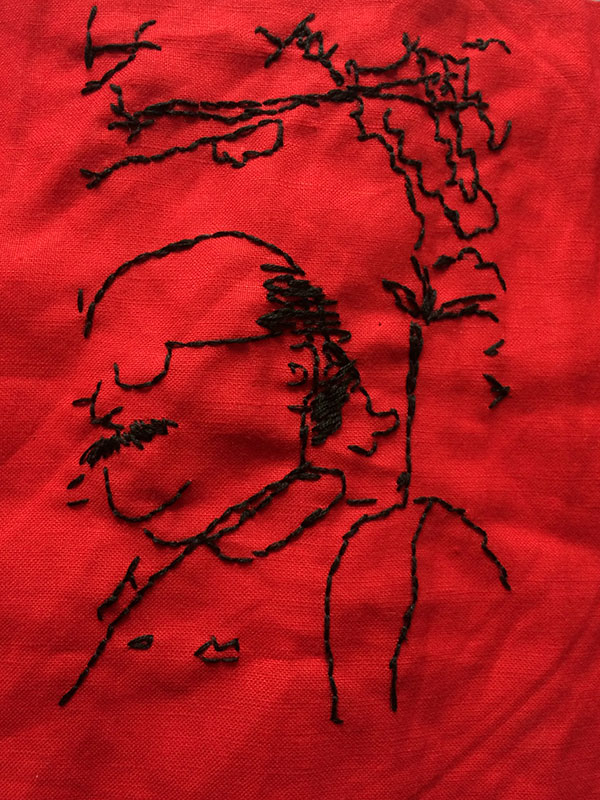 Mind you, this side of my fabric is frustrating to work with: it's delicate, it slips and shifts all the time. There's no pattern or instructions to follow. But isn't life exactly that? Although I've no idea of what's next, at least I know this is the side of the fabric I want to work with. The other side will always be there; they're inseparable. I cannot mend the past. But I can try to weave a kinder future. On the one side, I've never felt so lost. On the other, I've never felt so ready to be found.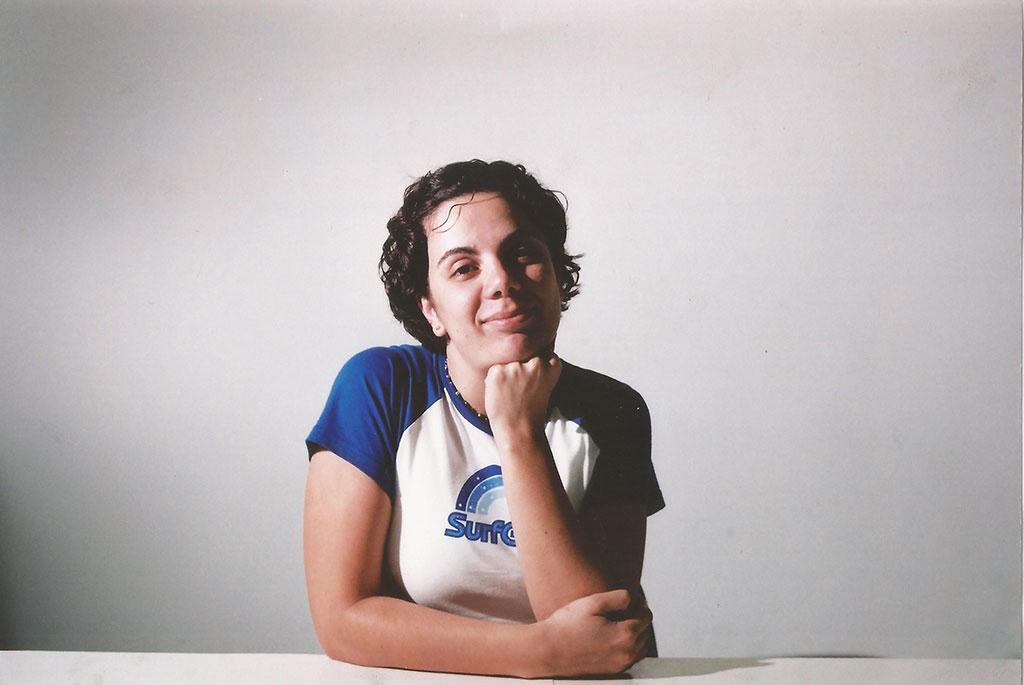 Join the Conversation
Sign in or become a Seamwork member to comment on this article.